HEALING MAMA CO.
www.healingmamaco.com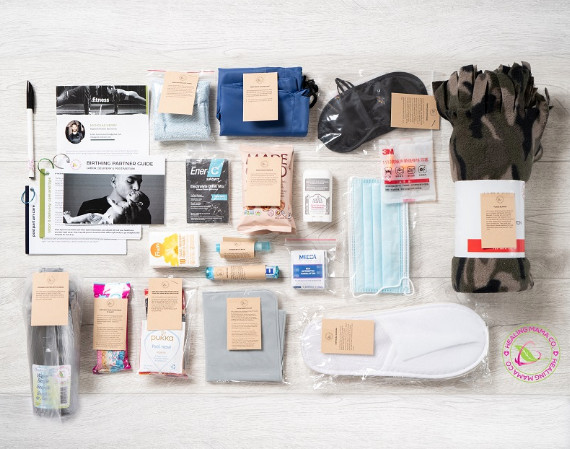 Healing Mama Co. has the best Mama-to-Be gifts on the market with their collection of Labor + Postpartum Kits. They're about to launch their new "Daddy To-Be Kit" for his labor and delivery experience. Dad's don't get enough support for this miraculous experience and they're about to change that with our Daddy To-Be Kit that will be filled with items to help him thrive through labor with mama-to-be and a comprehensive guide to support him through it all.
Father's Day 2020 is one for the books.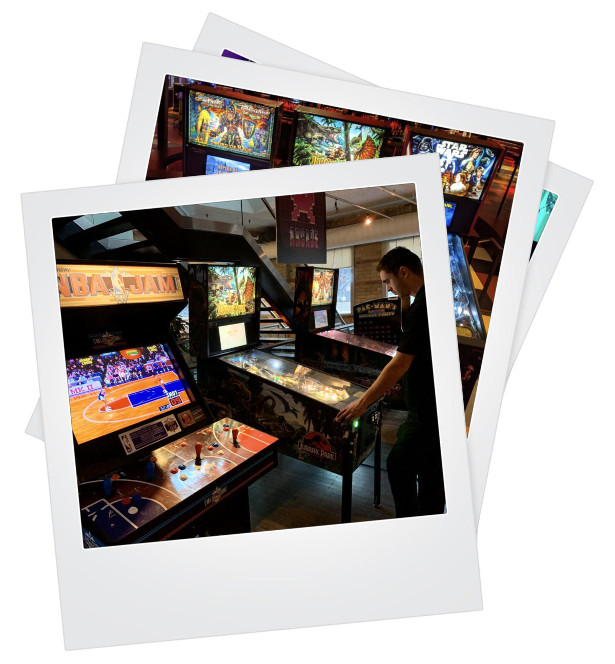 Social experiences are in high demand as restrictions are being lifted all across the world. Abbey Road Entertainment offers classic arcade games rentals such as PAC- MAN , Donkey Kong, Pinball, Tetris and much much more. The service includes delivery/setup and pickup to your home or event space. Bringing that nostalgic feel to your Father's Day gathering will not only bring the fun but will allow this Father's Day gift to stand out and be one that will be remembered for years to come.
Fathers all across the globe spent hours on end in arcades dropping quarter after quarter in their favourite arcades machines. Abbey Road Entertainment has over fourty two titles to choose from, ensuring that we carry your father's favourite games from their childhood. The inventory also consists of classic games with a modern twist like the PAC-Man Battle Royale, this game allows 4 participants to compete against one another. If the classics aren't right for your dad there are options for sport related arcade games such as basketball pop-a-shot, super chexx hockey, football challenge or a full size golf simulator. The cost for the services start at $500 plus taxes and there are discounts for ordering multiple arcade game rentals. If your father was born in the 1960's, 1970's or 1980's this is the ultimate gift that will last far beyond the day itself but in memories for years to come. This year stand out from the crowd and gift your father an experience that they can enjoy with the entire family.
www.abbeyroadentertainment.com/event-services/event-rentals/game-rentals/arcade-games/
KOA+ROY
The Massage Cube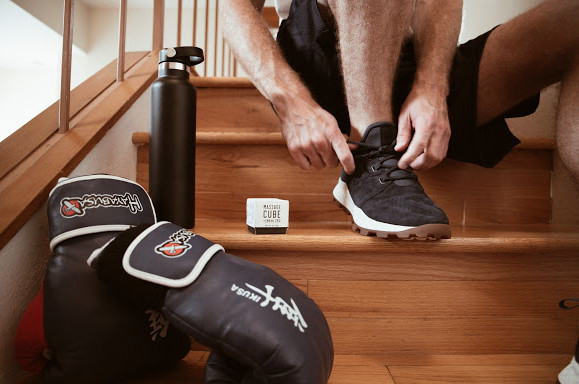 The Massage Cube is a super unique and sustainable product we invented at KOA+ROY. It's a great way to share love and connection, it is the all-natural, effective and earth-friendly solution for soothing achy muscles and sore joints. As all fathers, and in particular active ones, have aches and pains that need soothing.
The Massage Cube is:
Zero waste + Plastic Free
Vegan + Cruelty Free certified
B Corp certified bcorporation.net/directory/koaroy-llc
100% Plant based
Organic and wildcrafted ingredients
We plant one Tree for every product sold
Made in sunny San Diego, CA
Ingredients: Illipe, Mango, Cocoa, Arnica, Aloe vera, CBD, Eucalyptus EO, Mint Bergamot, Cedarwood & Pine.
KOA+ROY
www.koaroy.com

Looking for an alternative gift this Father's Day? If a loved one in your family is ill, we recommend these Cancer care parcels to support them…
Thoughtful Cancer Gift Packages & Cancer Gift Hampers. Covering all ages and treatments. Including chemotherapy, radiotherapy, surgery, convalescence.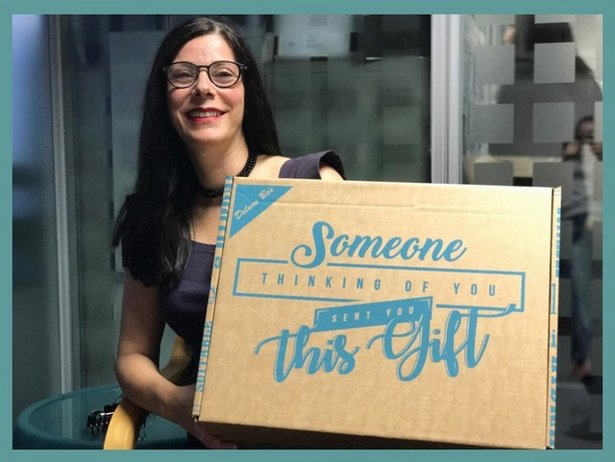 "After Dr Shara Cohen was diagnosed with breast cancer in 2013 she found there was very little time for her, or her family, to just relax, take it all in and to give herself 'me' time.
"With all the appointments, liaising with work, telling the people who needed to be told…… there was little time to digest what was happening, research the practicalities or to just relax"
So she set up Cancer Care Parcel to take some of the worry way from those affected by cancer.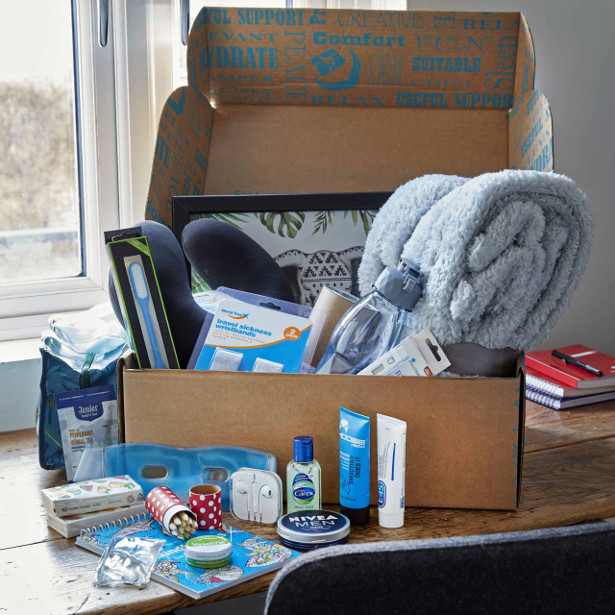 Our team
The team at Cancer Care Parcel all have experience with cancer, either as a patient, survivor, family member or friend.
The Cancer Care Parcels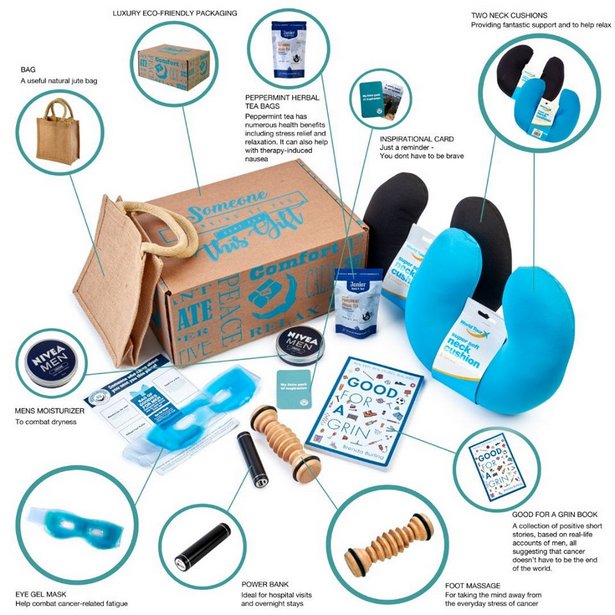 Our gifts are useful appropriate and thoughtful.
We have an advisory board to suggest appropriate items and sometimes companies partner with us to supply their products (which we take at our discretion).
Everyone who receives a cancer care parcel given access to our increasing number of resources, aimed for supporting all those affected by cancer.
Using profit to support the community
Cancer Care Parcel spends a lot of time writing and sourcing articles to benefit the cancer community.
Our primary aim is to provide some insight into what people are going through when they have cancer, with advice on
what to say and do
what not to say or do
which products may or may not be suitable as gifts
We also include news items and updates on research plus personal stories.
With our communities help, we have compiled a Cancer Resources List
The aim of the Cancer Resource List page is to provide an extensive list of information regarding cancer diagnosis, fundraising, prognosis, support, awareness, treatment, campaigns and research."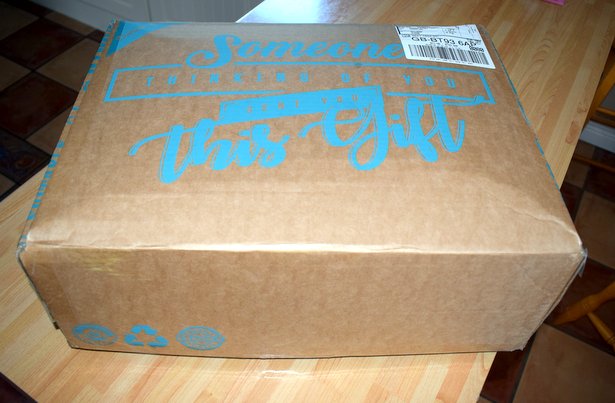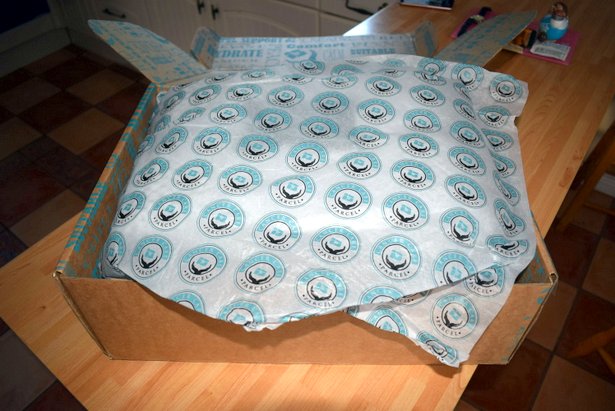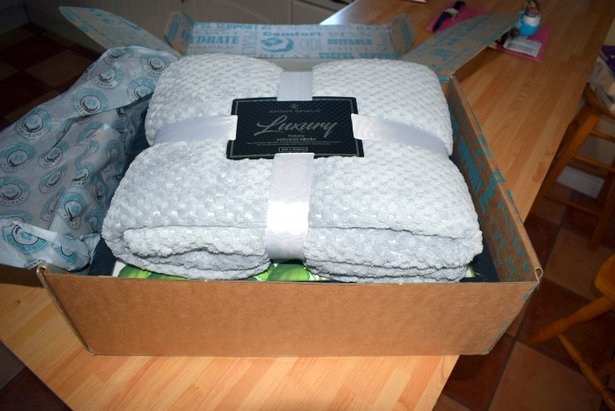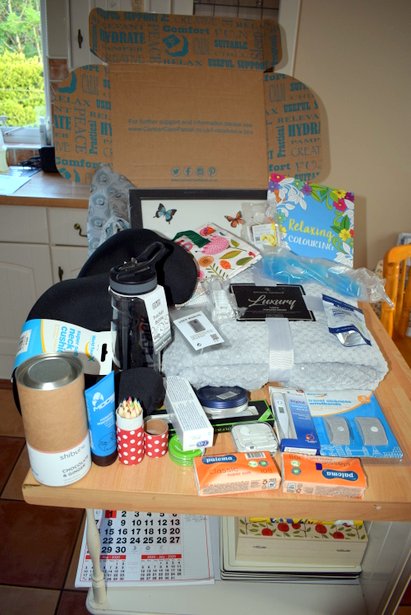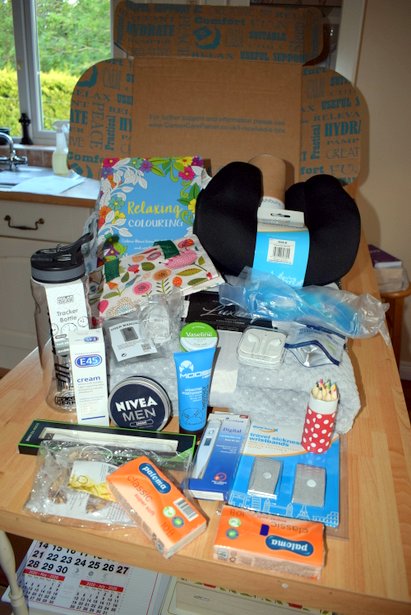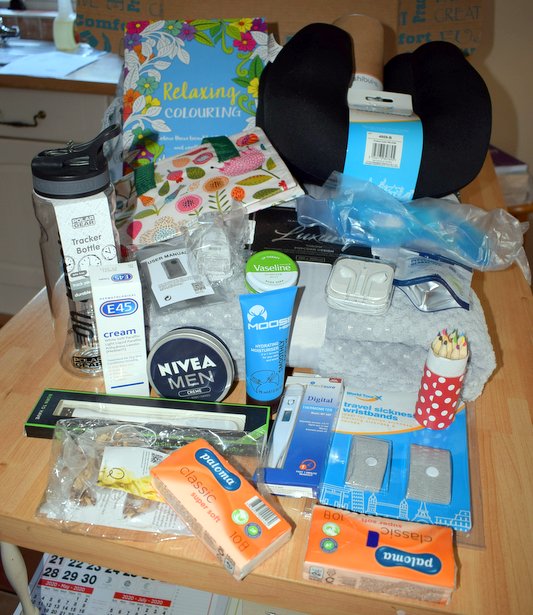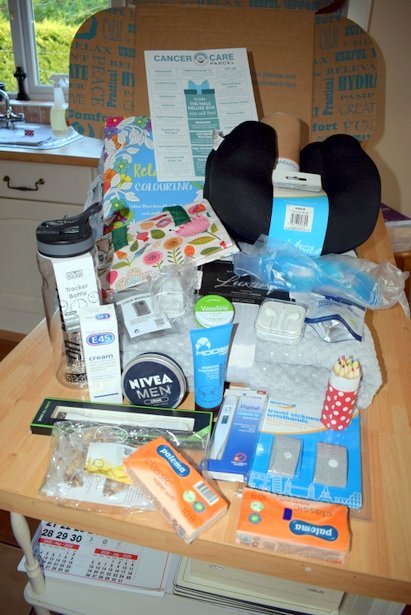 Rare Tea Company
rareteacompany.com
rareteacompany.com/products/single-estate-lost-malawi-english-breakfast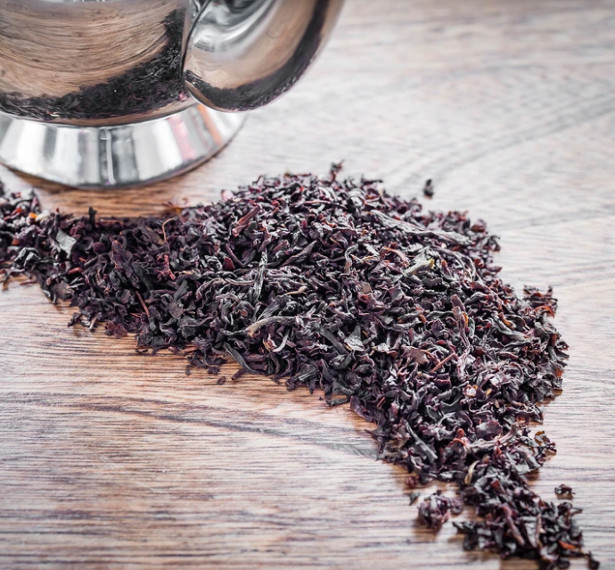 Rare Tea aims to source and supply the world's best tea, directly from farmers and their tea gardens. Their Single Estate Lost Malawi English Breakfast is one of the most popular for male gifts. Happy to send over a detailed description of the product and how it relates to the 'sporty' dad.
Produced in Kent champions artisan gifts for Dads who like different!
This Father's Day, Produced in Kent has curated a round-up of distinctive, Kentish artisan gifts from members offering online ordering and nationwide delivery – for Dads who like different.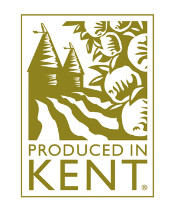 For book lovers and foodies:
The Pig at Bridge, near Canterbury's beautiful cookery book THE PIG: Tales and Recipes from the Kitchen Garden and Beyond is their first book about all things PIG. Its ten chapters are packed full of simple recipes, drink pairing tips, kitchen garden growing hacks, interior inspirations and home-grown how-tos! Priced at £30, order online at www.thepighotel.com/the-pig-book/ and request a personal note with a greeting. (Hi res images available, please credit Emli Bendixen.)
Weald Smokery offers an awesome 'Award Winners Box' brimming with their finest smoked meat and fish, all of which are Great Taste Gold Award winners. Add a bottle of wine, some cheese, a sweet treat or freshly baked bread to make it bespoke. Available for delivery nationwide. Priced at £48.50, order online www.wealdsmokery.co.uk/ or call 01580 879601.
For those who enjoy a tipple:
Britain's oldest brewer Shepherd Neame has launched a new range of mini kegs. Its first range of 5 litre mini kegs is currently available in Whitstable Bay Pale Ale, Bear Island Triple Hopped Lager, Bear Island East Coast Pale Ale and Spitfire Amber. Priced from £27.50, order online from shop.shepherdneame.co.uk/ and the brewery will donate £1 from every item ordered before the end of May to Kent NHS Community Heroes. Allow a minimum of 3-4 working days for delivery.
Goody Ales have a range of 3-bottle or 6-bottle gift boxes featuring their award winning, traditional English ales. Brewed using only Kentish hops and the finest quality malted barley Goody Ales answer the prayers of beer loving fathers everywhere! Single bottles start from £3 available online www.openfoodnetwork.org.uk/goody-ales/shop, allow 2-3 days for delivery.
Woodchurch Wine – winners of "Kent wine of the year" at the 2020 Taste of Kent Awards – are offering a special discount for Father's Day: 5% off all their multi-award-winning sparkling and still wine from their beautiful vineyard in Kent. Order online at woodchurchwine.co.uk/collections/all and use discount code DAD5. Include a Father's Day message free of charge. Delivery is £7.50 for orders under £60 or free over £60, please allow 3 working days.
Biddenden Vineyard has its Special Reserve, a 13% cider that's matured in oak whisky casks, ideal for serving as a port or sherry. Or for those with a sweeter tooth, Biddenden Special Mead is a rich, sweet, pyment style wine produced using fermented fruit and honey. Available online for nationwide home delivery at www.biddendenvineyards.com. RRP £9.60 per 75cl bottle
Anno Distillers has miniature gift sets, priced at £16.50, featuring three delicious 50ml gins from their award-winning range so he can enjoy his own gin tasting. Alternatively, give him an experience to remember with a tour behind-the-scenes at Anno's distillery. Tour vouchers are priced at £25.00 and are valid for 12 months. Available from www.annodistillers.co.uk
For seaside lovers:
Archie Seaglass creates seaside themed handmade designs using tumbled sea glass foraged on the stony beach in picturesque Folkestone, once home to a Victorian glass factory. Their Father's Day card is £4 available to order online at www.seaglassbyarchie.co.uk, including first class postage, please allow 5-6 days for delivery.
Also inspired by the sea, hand-made, sterling silver Ammonite cufflinks by Kent-based jewellery designer Jenni Rogers. These plus four other unique cufflink designs are priced from £28 (plus P&P) and available to buy online at www.jennirogersjewellery.com. Nationwide delivery available by Royal Mail next day or tracked services.
For the Dad in need of some R&R:
Romney Marsh Wool's "Men's Gift Box" contains a pair of Moccasins and "Bed Buddies" wool socks, made using hand selected fleece from their own flock of Romney ewe, plus a set of natural Lanolin rich shampoo and bath & shower gel. Available for home delivery throughout the UK, each set is beautifully presented in a recyclable cardboard gift box and tissue paper and retails at £85. A special message may be added and gift wrapping is available. Order online at www.romneymarshwools.co.uk for dispatch within 3 working days.
For more information on these and other Produced in Kent member companies offering Father's Day gifts: www.producedinkent.co.uk/fathers-day-gift-guide/
OGGS® has a Cake for Every Father Figure
What will you get yours?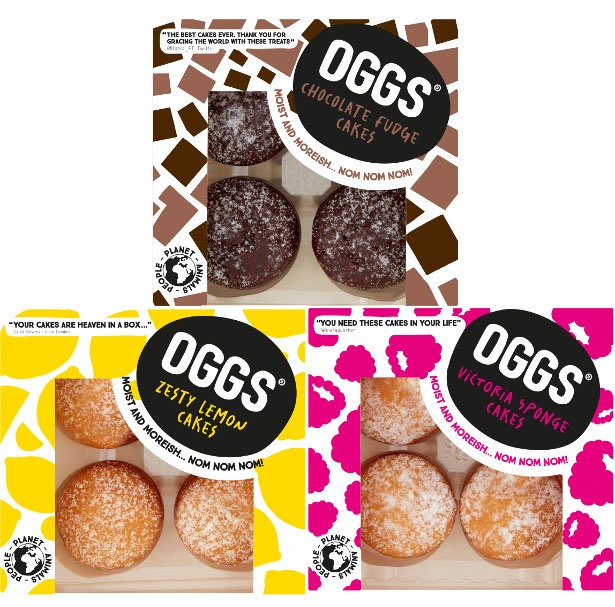 FACEBOOK | TWITTER | INSTAGRAM | PINTEREST
They say a way to a man's heart is through his stomach. OGGS® has three scrummy varieties of moist and moreish cake to show Dad you love him this Father's Day. There's a cake to suit every father figure, so show him you know him and pick the perfect treat:
Chocolate Fudge – don't fudge it up with this dazzlingly delicious cake, perfect for the dependable dad.
Victoria Sponge – ideal for a Dad who's a little bit jammy.
Lemon Drizzle – bring the zing with this scrumptious lemon cake, made for dads with a zest for life.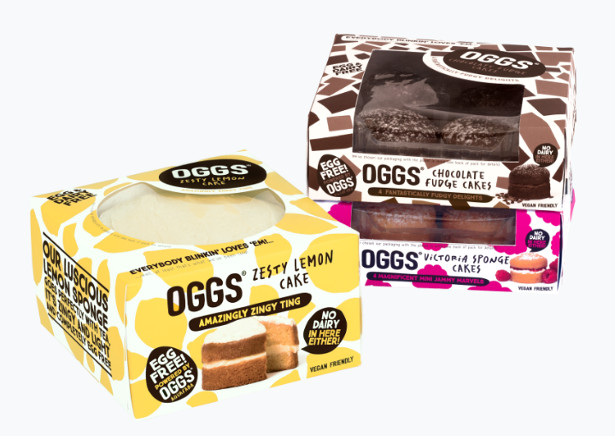 Can't decide? Why not treat him to all three? Available in 4 packs here's hoping he's sharing!) at Sainsbury's and Waitrose stores nationwide, priced at £4.25. Also available online from Ocado and TheVeganKind.
Devilishly delicious yet entirely ethical, OGGS® cakes are about as guilt-free as cake-eating gets! Like the rest of the OGGS® range every element of them is vegan friendly, with the sponge itself made using OGGS® patented Aquafaba, an all-plant liquid egg alternative.
The OGGS® mission is to create plant-based alternatives to everyday foods, that taste as delicious as you've always known them, while doing their best to positively change the future of the planet, animals and people, with every little bite.
Beyond being vegan, that means our plastic packaging is made from recycled material. It's not only fully recyclable but also biodegradable in landfill ensuring no matter which bin it ends up in, we won't damage the planet or the animals on it.
www.loveoggs.com @loveoggs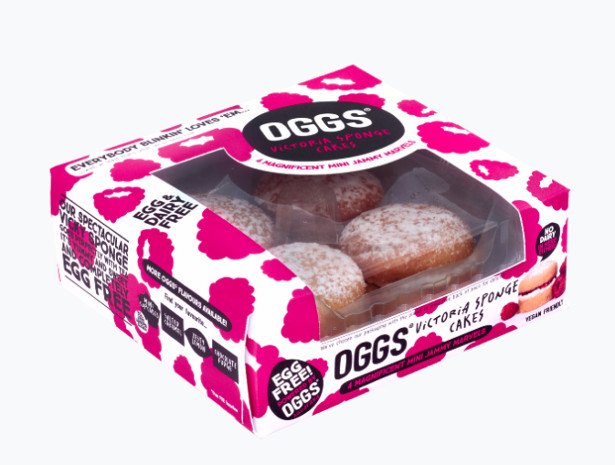 So Exciting! Armoniia have these awesome father and son matching tie and bow tie sets!
Armoniia (www.armoniia.com) are an online apparel and accessories store with a focus on men's accessories. They have these awesome father and son matching tie and bow tie sets www.armoniia.com/collections/father-son-matching-sets. These are great for family photos that create that special father and son bond as well as on their own for various occasions.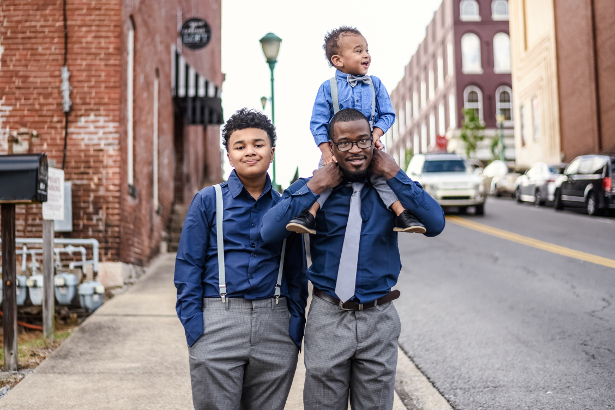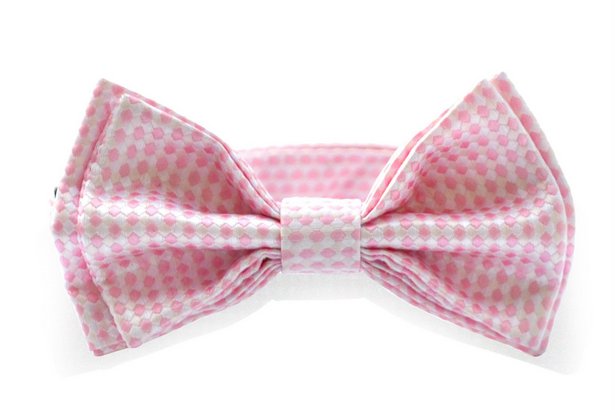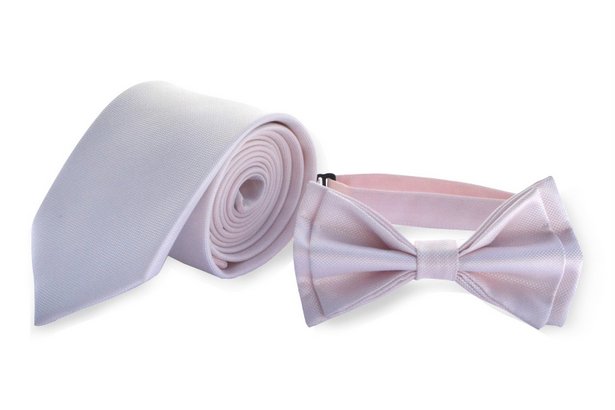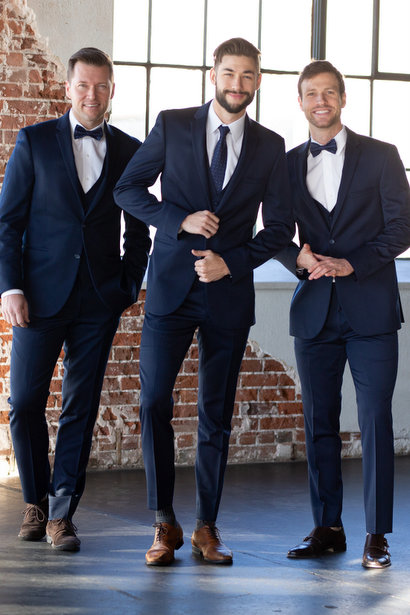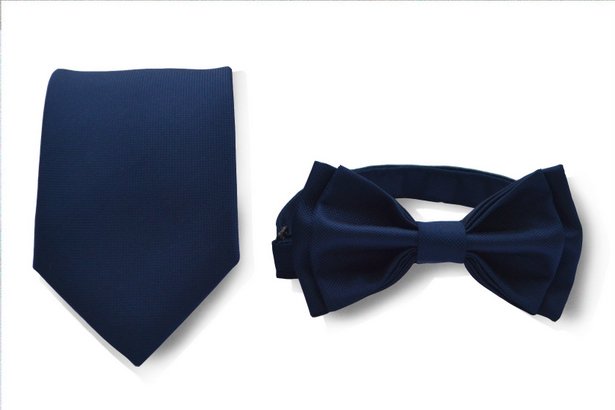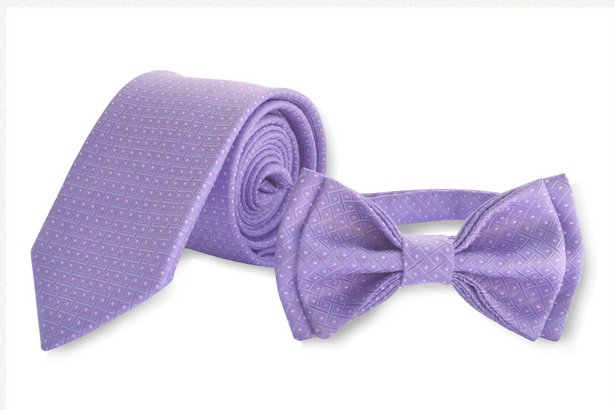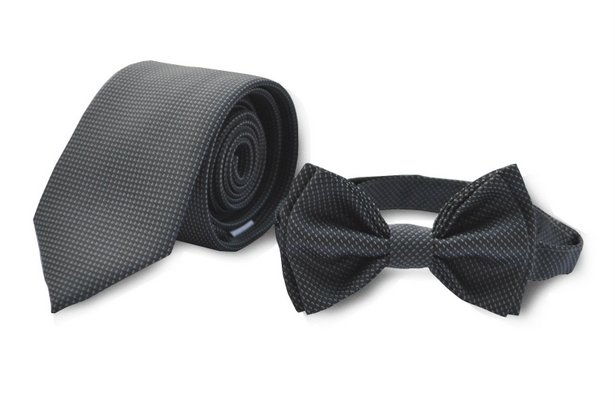 With that lockdown to-do list ever mounting, Dads across the country are looking forward to putting their feet up this Father's Day. And what would be the quickest fix to those nagging, never-ending household jobs or home improvement tasks? Getting a professional in.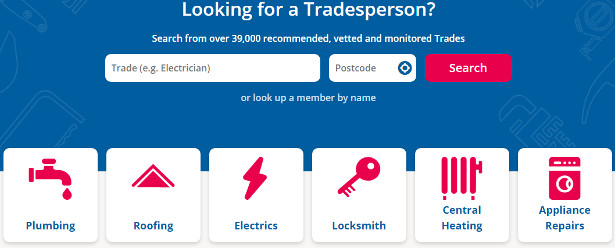 www.checkatrade.com
In fact, Checkatrade, one of the UK's leading trade directories, has found that right now 41% of Brits would love to be gifted a tradesperson to fix up their home.
Looking at the same four walls during lockdown has caused more than half (53%) to notice more things wrong with their home and while a quarter have attempted to fix things up themselves, over half (58%) confess to having run into problems.
So, with almost 1 in 10 (7%) of men in the UK having also attempted to create their own man cave, now is the prime time to get the pros in and give Dad the space and time they crave.
For more information and access to over 39,000 trade members, visit Checkatrade.com – be a bit different and gift Dad some time by booking in a tradesperson for Father's Day.
TOG24's ultimate Father's Day capsule collection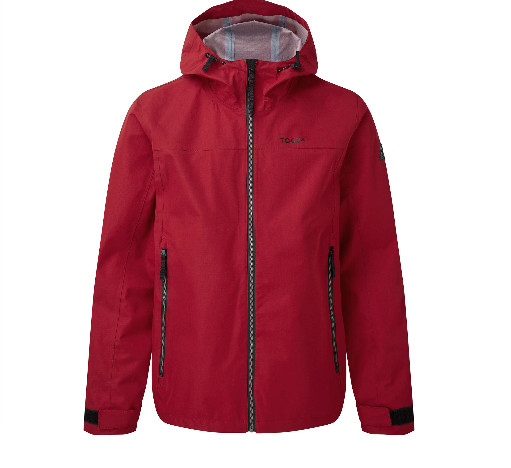 At TOG24, based in the Spen Valley in Yorkshire, they've taken the headache out of trawling the web for the perfect Father's Day gift by bringing you our ultimate capsule collection – ideal for dads, step-dads, in-laws, husbands and any other father figure in your life that deserves a thank you on 21st June 2020. Make this Father's Day an extra special one and help him get the Daddy Cool look.
Silkstone Men's Waterproof Jacket £120 www.tog24.com/products/silkstone-mens-waterproof-jacket-rio-red
Want to score some extra brownie points on Father's Day? He's guaranteed to love this stylish high spec technical jacket, designed to keep him bone dry on the most devilish of downpours…because we all know how unpredictable the UK weather is! Tough waterproof fabric is specially designed to withstand nicks and tears, while a three-layer construction means it feels substantial yet still lightweight. Waterproof zips keep out every drop of rain. The hood is also wired so he can shape it round his face whilst braving the elements when out walking the family dog!
Reuben Men's Stripe Jumper £35 www.tog24.com/products/reuben-mens-stripe-jumper-dark-indigo
image.jpeg
Nautical but nice….What's not to love about this timeless classic supersoft cotton jumper – the ideal slip on to smarten up his outfit on summer nights. Inspired by a day out at the iconic seaside town of Whitby in North Yorkshire, this stylish jumper comes with a solid top panel and classic Breton stripes below that match up neatly across the body and arms.
Kahlo Men's Plain Linen Shirts £27 www.tog24.com/collections/all/products/kahlo-mens-plain-linen-shirt-pearl-blue
With the UK's weather warming up, this is exactly what he'll want to be wearing to keep him cool whilst soaking up the summer sun! Looking just like linen (but easier to care for with the addition of some cotton) this classic short-sleeved shirt for men, with a button-down collar, is ideal for sunny days, getaways and a catch up with the boys down the pub – once lockdown is lifted of course!
The Kahlo is part of our wider shirt collection:
Kilcourse Men's Sun Graphic T-Shirt £14 www.tog24.com/products/kilcourse-mens-sun-graphic-t-shirt-optic-white
The ideal gift for the dad who refuses to compromise on style or comfort. Inspired by a day out on the Yorkshire coast, our Kilcourse men's crew neck T-Shirt features a bold seaside graphic in summer shades and comes in cotton jersey that is both super soft to the touch and hard-wearing.
We've plenty more tees in our Spring Summer collection:
Farrow Men's Cargo Shorts £30 www.tog24.com/collections/all/products/farrow-mens-cargo-shorts-sand
The perfect gift for the guy on the go, these super stylish, cool cargo shorts will allow him to carry everything he needs…and more! The voluminous pockets are double top-stitched for strength and have a bellows construction that makes them extra roomy. Available in four colours, and inspired by the stormy seascapes of the Yorkshire coastline, these summer shorts look great dressed up with a polo shirt or dressed down with a casual t-shirt. Finished with a zip fly and TOG24 imprinted button, the subtle branding is completed with a small woven label on the back pocket flap.
Young Living Orange Essential Oil RRP £10.50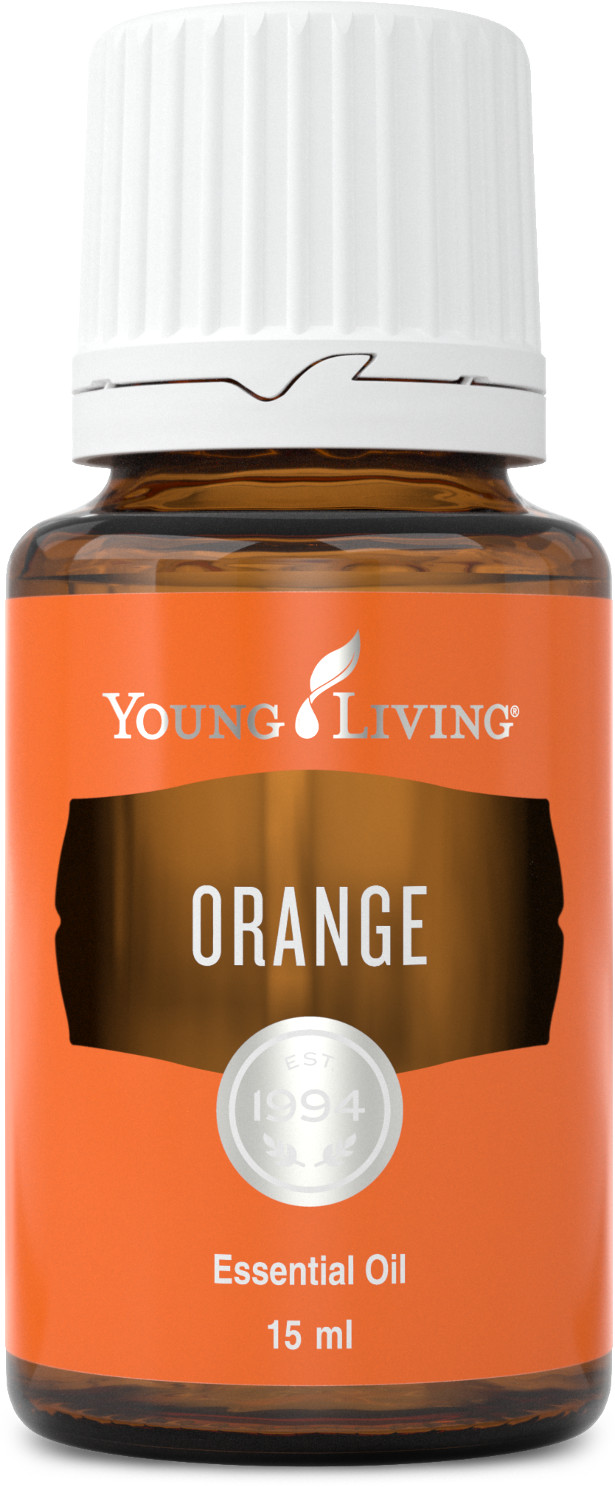 Orange (Citrus sinensis) essential oil has a rich, citrusy scent that lifts the spirit while providing a calming influence. Orange brings peace and happiness to the mind; it is rich in the powerful antioxidant d-limonene.
www.youngliving.com/en_GB/
NEW & LIMITED EDITION June Treats Box for Father's Day
NEW & LIMITED EDITION June Treats Box for Father's Day (£60.00 -incl. free UK delivery – limited edition of 100 boxes) This box of tempting treats includes the perfect combination of cheese, chocolate and beer. Everything that your Dad could ever wish for.
It contains: Lincolnshire Poacher (250g); Cote Hill Blue (300g); Tunworth (250g); Walnut Oaties (150g); Grantham Gingerbread (115g); Quince Cheese (140g); No. 93 Ale (500ml) x 2; Fig Ball (250g); Charcoal Crackers (80g).
www.paxtonandwhitfield.co.uk/detail/index/sArticle/1114/sCategory/44
Limited Edition Obsidian Black bottle to raise funds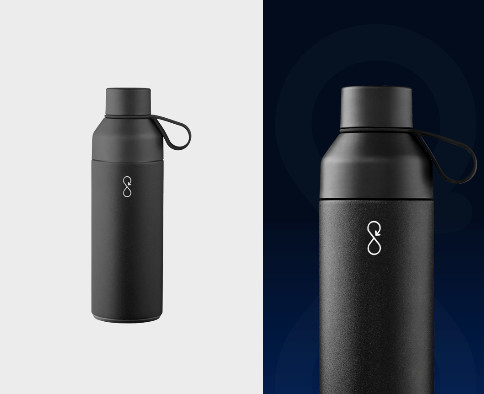 We are thrilled to announce that we are working with Ocean Bottle who have launched a limited Edition Obsidian Black Bottle to raise funds for the Plastic Bank Community Relief Fund to help hundreds of thousands of waste workers across the world.
emsliecreative.com
The reusable bottle that stops 1000 plastic bottles from entering our oceans.
Ocean Bottle makes reusable bottles that save our oceans. With the sale of every bottle, 1000 ocean-bound plastic bottles are collected in impoverished coastal communities in Indonesia, Philippines, Brazil and, Haiti and Indonesia where plastic pollution is worst.
Ocean Bottle's Mission;
By 2050 there will be more plastic by weight than fish in our oceans and the rate of plastic going into our oceans is only increasing. Yet up to 80% of the world's ocean plastic comes from a lack of waste management infrastructure in coastal communities around the world.
We need to create a long-term people- powered network of recycling infrastructure to ensure plastic is collected before it enters our oceans in the first place.
The impact caused by Covid- 19 and the reason for launching the Limited Edition Obsidian Black Bottles.
Millions of plastic collectors and waste workers risk losing their livelihoods due to Covid-19. They do the critical work to collect, sort & recycle much of the world's waste but don't have the protection from governments or municipal authorities that many of us do.
Ocean Bottle is delighted to have launched the limited Edition Obsidian Black Bottle to raise funds. Each one costs £40 and 25% of proceeds from each bottle will go to the Relief Fund for plastic collectors, plus the usual guaranteed impact of 1000 plastic bottles collected!
The Obsidian Black Bottle is made from stainless steel, has insulation for hot and cold drinks, partly made from up-cycled ocean-bound plastic, is anti-leak, has an easy carry loop and is dishwasher safe. The brand has since won a Red Dot and Green Product Award.
For the Londoners- Ocean Bottle also recently won the Lord Mayor's London Business Awards for Impact. Celebrity fans include Adwoa Aboah and Natalie Imbruglia.
BIRDIE GOLF (Hog Wild) For the dad that's dreaming of the green. This portable packable set lets you create a golf course indoors or out! Weighted 'holes' are accompanied by cleverly designed golf balls that features a badminton-like birdie tail that keeps it flying!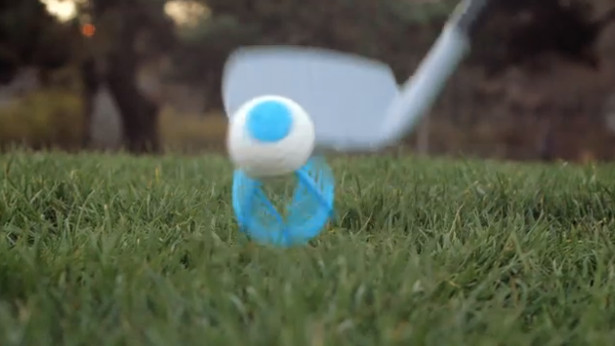 POP and PASS (Hog Wild) Reimagining a good ol' game of catch with two launchers with functional basket design "popping" the ball back and forth between players.
MARSHMALLOW CLASSIC DOUBLE BLASTER (Zing) These actually use soft mini marshmallows so they're perfect for a face-off with dad indoors too! Delivers a soft, hearty laugh on impact. Available on Amazon
PLAYMOBIL Back to the Future DeLorean – If dad's a fan, or wants his kids to be, the time is right since the iconic film franchise is celebrating it's 35th anniversary this year. This incredible recreation of the time machine is PLAYMOBIL design at it's best. Available on Amazon
Turn Dad into a BBQ Master
With a Gift Pack of Old Arthur's Sauces and Rubs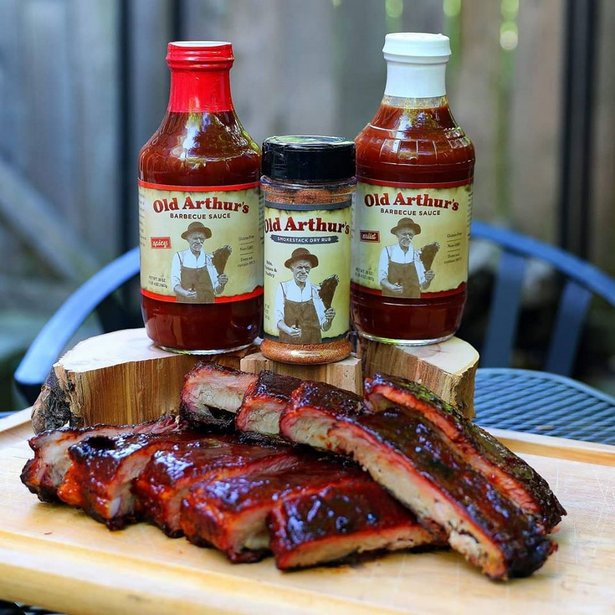 Spice up barbecuing with a gift pack filled with Old Arthur's award-winning sauces and rubs. Crafted by one of America's earliest Pitmasters, these recipes have been passed down through his family for five generations, the Pit Master's Gift Pack is the perfect gift for the grilling enthusiast in your family.
The gift pack contains one of each product in the Old Arthur's line of BBQ sauces and dry rubs.You will receive one botle of Old Arthur's Original Barbeque Sauce and one bottle of Hot & Spicy Sauce, plus six signature dry rubs: Smokestack, Righteous Poultry, Stockyard Steak, Gold Dust, Bootleg and Crossroads. It's a flavorful gift that's perfect for that hard-to-buy-for cook on your list. And it makes a great hostess gift when you're searching for something out of the ordinary.
The Old Arthur name comes from the man who developed these unique blends of flavors, Arthur Watts, who lived to be 108. Born into slavery on a Missouri production farm in 1837, Arthur crafted his seasonings while preparing the owner's family meals over an open pit. Following the Emancipation in 1863, Watts put his cooking skills to work earning a living catering social functions for churches and cities. His reputation as a highly-skilled pit master quickly grew, earning him work throughout central Illinois.
Although Arthur never learned to read or write, his eldest son, Eudell, wrote his recipes down so family members could pass them on to future generations. It was only recently that the family began sharing the flavors commercially—and quickly made a name for themselves. On their debut, Old Arthur's took top honors among 400 new products in Peapod's "Next Best" Gourmet Food Product Contest. Most recently, Old Arthur's was named among the "Top 10 " barbecue sauces of 2020 by Barbecue News Magazine, the industry's leading dedicated publication.
The Pit Master's Gift Pack features a complete sampling of Old Arthur's flavorful blends. It's a perfect starter kit for a beginning cook, but even an accomplished BBQ chef will appreciate its smartly crafted blends.
The Pit Master's Gift Pack, $45, is available through Old Arthur's website at www.OldArthurs.com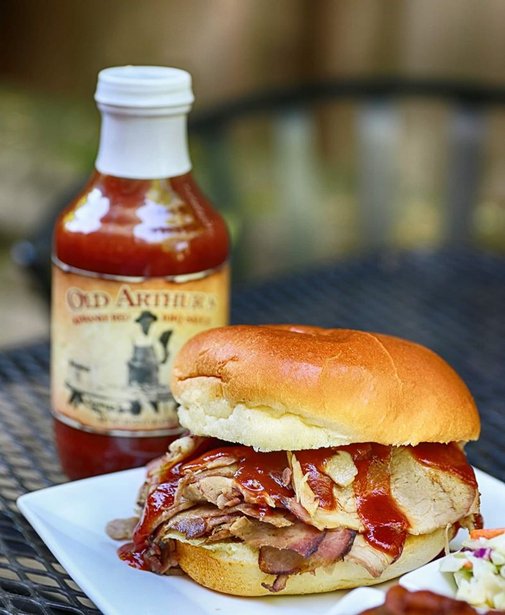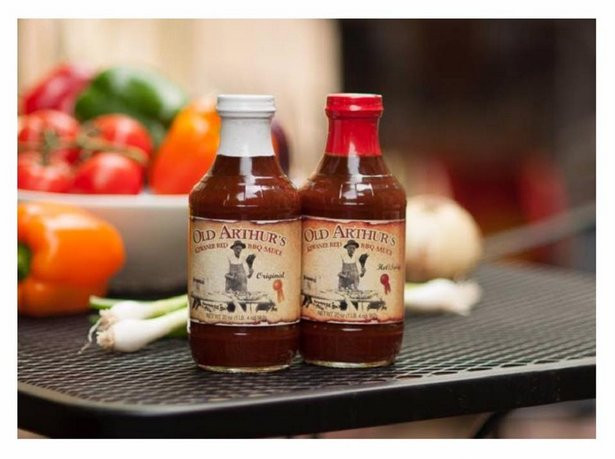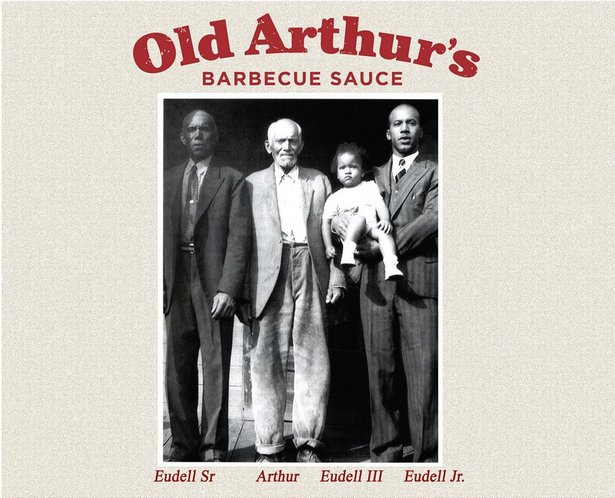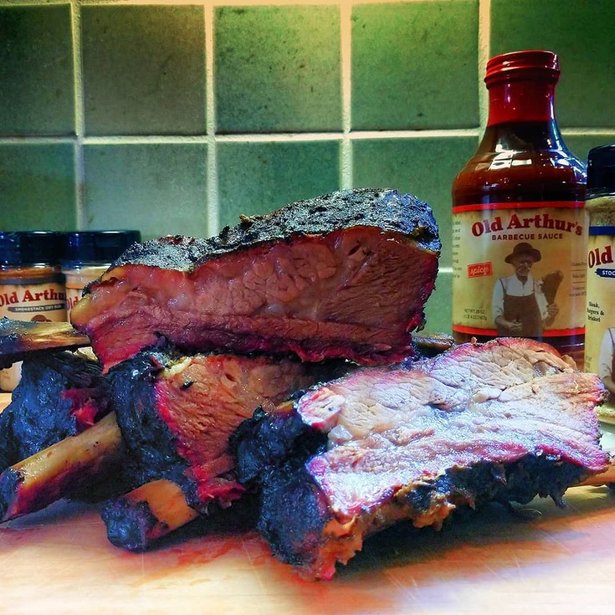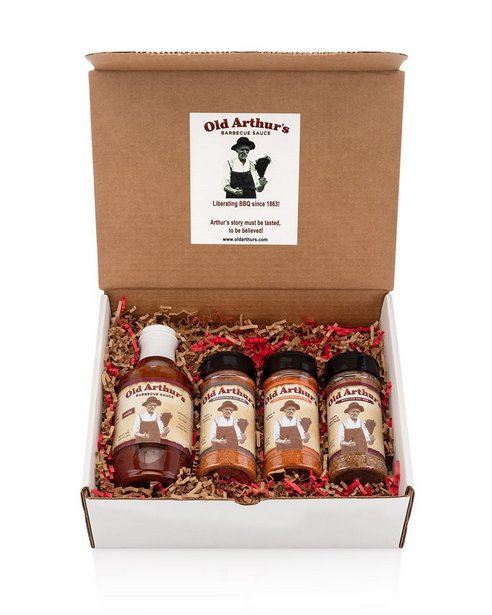 ChattyFeet socks


With designs inspired by artists, scientists, royals and more, ChattyFeet are sure to bring out the playful side of any dad, and even come in family sets so that every member of the family can join in the fun!
Whether it's the Vincent Van Toe, Frida Callus, David Sock-Knee or Kate Middle-Toe that tickles your fancy, ChattyFeet are sure to brighten the day of any dad lucky enough to receive a pair.
www.chattyfeet.com
Not sure about what to buy as a treat for Father's Day? Cotswolds Distillery has two award-winning spirits which would make a spoiling gift:
Cotswolds Single Malt Whisky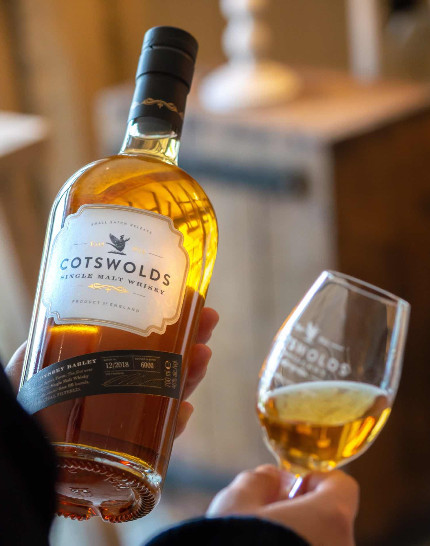 Award winning Cotswolds Single Malt Whisky, which was launched in October 2017, is the first whisky ever distilled in the Cotswolds. The distillery uses 100% locally grown, floor-malted barley and matures the whisky in first-fill ex-Bourbon barrels and reconditioned red wine casks. This English whisky is rich, fruity and sippable with notes of honey, Seville orange marmalade and dark red fruits. Each bottle lists the barley variety, harvest year and local Cotswolds farm it was grown on.
RRP: £44.95 for 700 ml. ABV 46%. Available from: waitrose.com, majestic.co.uk, thewhiskyexchange.com, Harrods, Laithwaites and cotswoldsdistillery.com
You could impress with this complex and moreish cocktail which is a twist on a classic Manhattan The English Outlaw:
Ingredients: 60ml Cotswolds Single Malt Whisky, 30ml Red Vermouth, 1 x bar spoon of marmalade, 1 x dash of Aromatic Bitters.
Method: Dissolve the marmalade in Cotswolds Single Malt Whisky, add Red Vermouth and dash of Aromatic Bitters, stir down with ice and fine strain into a martini glass. Garnish with cherries, Maraschino if you have them in the cupboard!
Cotswolds Dry Gin
Cotswolds Dry Gin is a delectable blend of nine carefully-considered botanicals, including lavender from the Cotswolds and freshly-peeled pink grapefruit and lime zest. Cotswolds Distillery uses over 10 times the amount of botanicals and does not chill filter the gin, which causes a beautiful pearlescent cloud to appear when ice or tonic is added, known as The Cloudy G&T.
Cotswolds Dry Gin RRP: £34.95 for 70cl (46% ABV).
Available from Cotswoldsdistillery.com, Waitrose, Majestic, Oddbins, Laithwaites, Harvey Nichols, Selfridges and Fortnum and Mason.
Wow Dads with the Cotswolds Gin Sour Cocktail:
Ingredients: 50ml Cotswolds Dry Gin, 25ml lime juice, 12.5ml sugar syrup, ½ egg white (optional) and 2 dashes of aromatic bitters (such as Angostura). Garnish with mint and a lime wedge.
Method: place all the ingredients except the bitters into an ice-filled shaker, shake and serve over ice in an Old Fashioned glass. Add the aromatic bitters and then garnish with a sprig of mint and a wedge of lime.
A fun Father's Day Gift is the Mini Cotswolds Whisky Glass Set which contains a miniature bottle of Cotswolds Single Malt Whisky and a branded Glencairn whisky glass.
Cotswolds SMW mini gift set copy.jpg
RRP: £17.95 ABV: 46% available exclusively from cotswoldsdistillery.com

With CBD Oil used by many athletes and used by citizens involved in all sorts of occupations and in all walks of life and lifestyles I have been using it medicinally for years now and its fantastic! It works. I get actually relief from back pain and i'm delighted to recommend it. Ive ben using CBD over the years now and they are excellent!
FACEBOOK | TWITTER | INSTAGRAM
See more and buy at :- www.bristolcbd.co.uk/shop

Our mission is to provide high quality CBD products at affordable prices and continue educating people about CBD oil and its health-giving benefits…
Our mission is to provide high quality CBD products at affordable prices and continue educating people about CBD oil and its health-giving benefits.
We have sourced the finest quality products from across Europe and are proud to be able to offer such potent CBD products at affordable prices.
Please do not hesitate to get in touch if you have any questions about our CBD products – we are here to help you.
Bristol CBD HQ.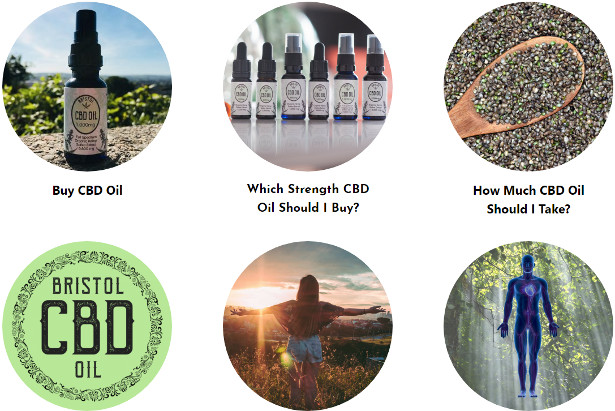 CBD oil is a fabulous food supplement rich in cannabinoids and terpenes, which help to bring balance to our bodies and minds by interacting with the endocannabinoid system in our bodies. The benefits of CBD oil are wide and varied and it is sold legally in the UK as a food supplement. The World Health Organisation stipulates that CBD oil is non-toxic, non-addictive and non-psychoactive.
CBD stands for cannabidiol, which is one of over a hundred different compounds known as cannabinoids. CBD is known as a non-psychoactive cannabinoid meaning when you take it, you won't feel high. This unique feature of CBD is what makes it so great and appealing for taking care of ourselves.
CBD oil is derived from a strain of cannabis plant called hemp sativa. Hemp sativa naturally grows with very low levels of THC, so it is legal in the UK. It contains high levels of CBD (cannabidiol) and over 100 different healthy cannabinoids. CBD and other cannabinoids are not psychoactive or physically addictive.
In 1992, Dr. Raphael Mechoulam, an Israeli scientist, discovered that every human and many animals have a system present in their bodies known as The Endogenous Cannabinoid System or Endocannabinoid System. This system is activated by cannabinoids.
Our bodies create cannabinoids, which are used by the endocannabinoid system to maintain balance (homeostasis) in the body. However, unfortunately most of us are unable to create enough of our own cannabinoids and therefore our endocannabinoid system may be out of balance, resulting in poor health.
The endocannabinoid system has been described as being the most important system in the body for maintaining long-term.
Research suggests that taking CBD oil helps your body to create more of the cannabinoids needed by this system, in turn helping to maintain balance and wellbeing in the body.
CBD had been used for many thousands of years until it was unfortunately prohibited in the 20th century due to its connection with cannabis. CBD and hemp are now fully legal in the UK and the EU but sellers of CBD oil cannot make medical claims regarding its benefits.
When hemp and CBD were legalised a few years ago, many people began to take CBD and other cannabinoids extracted from hemp plants to top up their cannabinoid levels and bring more balance to their endocannabinoid systems.
Taking CBD oil helps your body to create more of the cannabinoids that your endocannabinoid system needs to help maintain balance and wellbeing in the body. It is vital to keep this system working well as it helps our immune systems, protects our brains, helps us manage stress and generally keeps our bodies in balance.
If you are new to taking CBD it is wise to start with a low or medium strength CBD oil. If you are a sensitive person, then we recommend you starting with the 3% CBD bottle, although it is perfectly reasonable to start with the 5% CBD bottle.
We recommend starting with the minimal suggested serving on any CBD product and then increase the amount gradually until you reach the results you want.
The World Health Organisation stipulates that CBD is non-toxic, non-addictive, and non-psychoactive and, to date, there are no reports of serious side-effects.
But if you are taking other medication, you should consult with your GP or pharmacist, to check whether there could be any contra-indications.
When you first start taking CBD oils, you should start with a low dose, and start increasing gradually, as per our dosage guide.
Want to learn more about CBD Oil & its powerful healing qualities? Head to our handy CBD Guide
here
!
I have more questions. What is the best way to get in touch with you?
Please feel free to phone us any time on
07706031935
or email us at info@bristolcbd.co.uk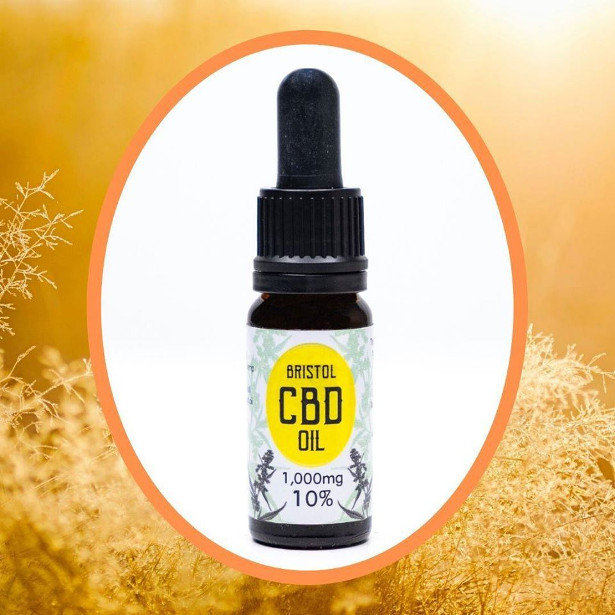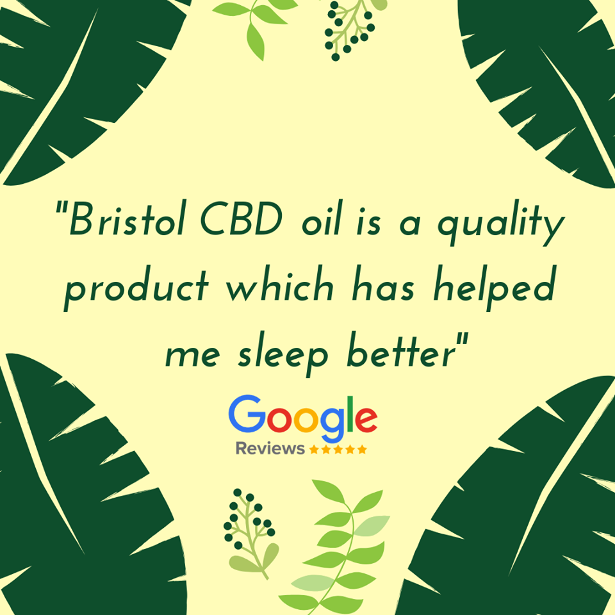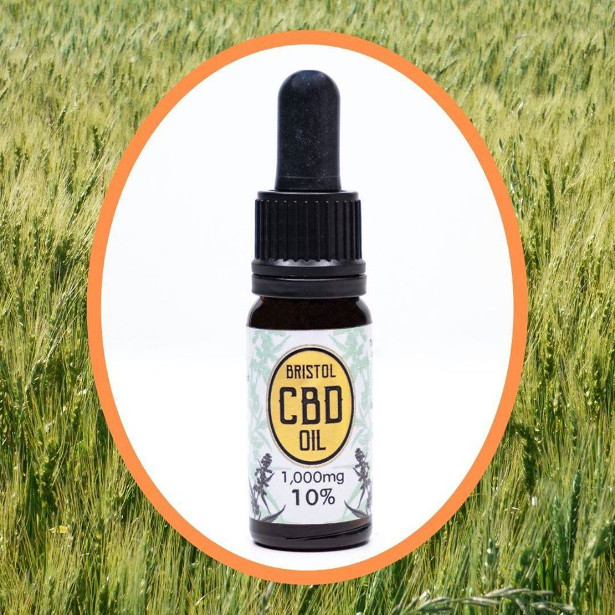 Searching for gifts for Fathers Day – Eco friendly botanical gifts – something very different! From the Urban Botanist >> www.theurbanbotanist.co.uk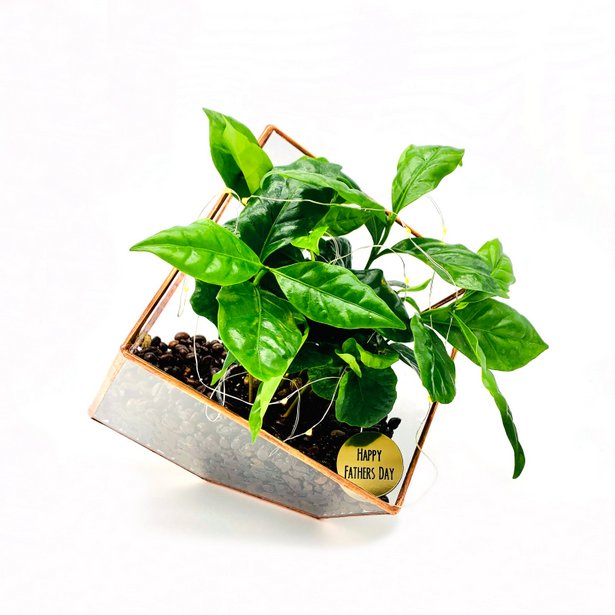 The Urban Botanist have a range of really different ideas…
www.theurbanbotanist.co.uk/products/fathers-day-gifts
Coffee plant/ bean terrariums
Concrete skull planters complete with Chilli plants
New Bonsai terrariums
Monochrome DIY cactus gardens – perfect for any home office and great activity for kids to do with their Dads.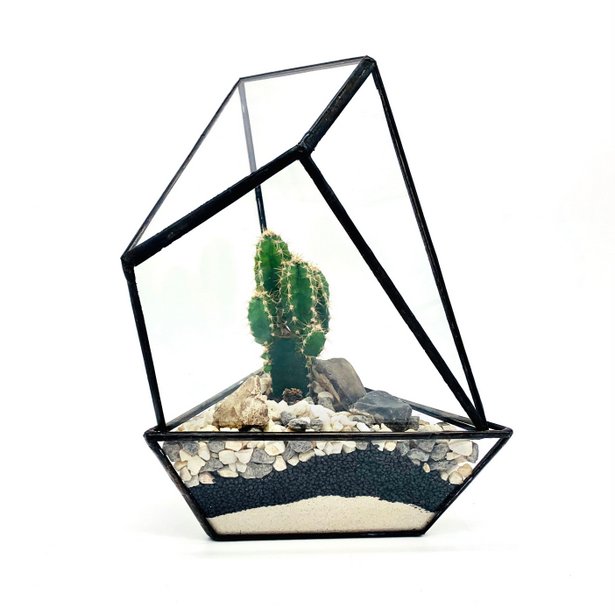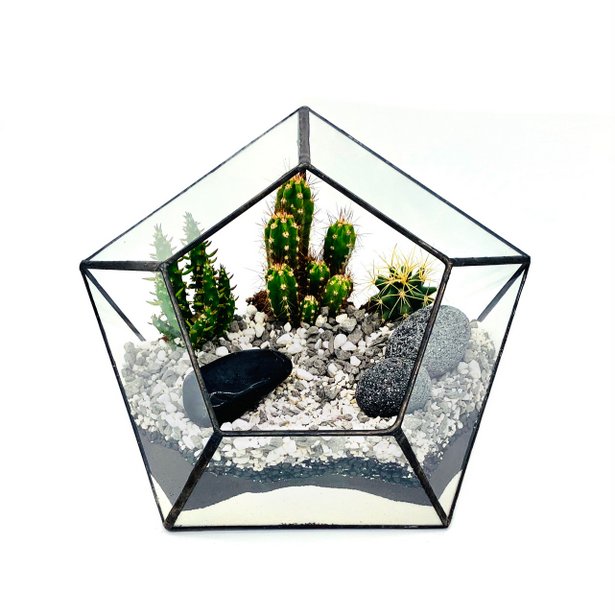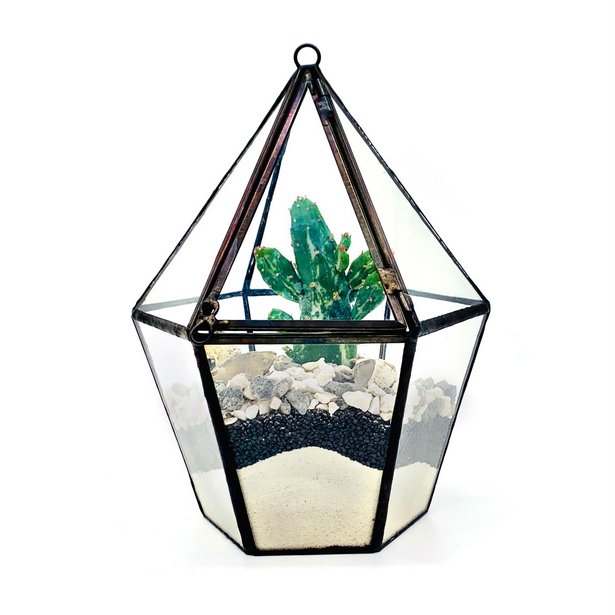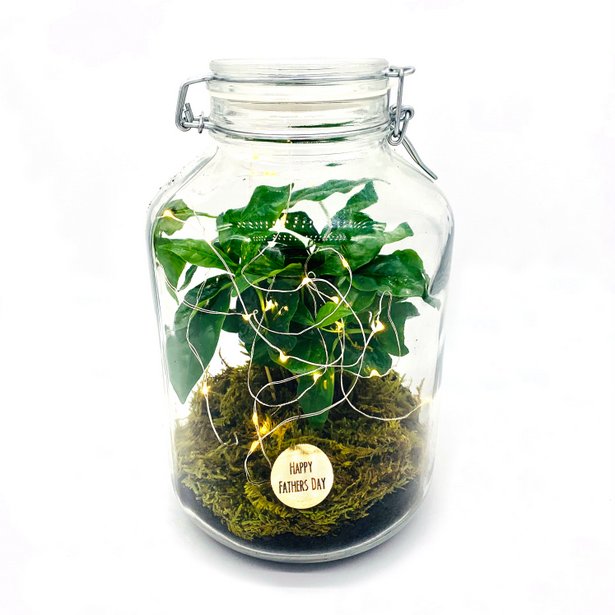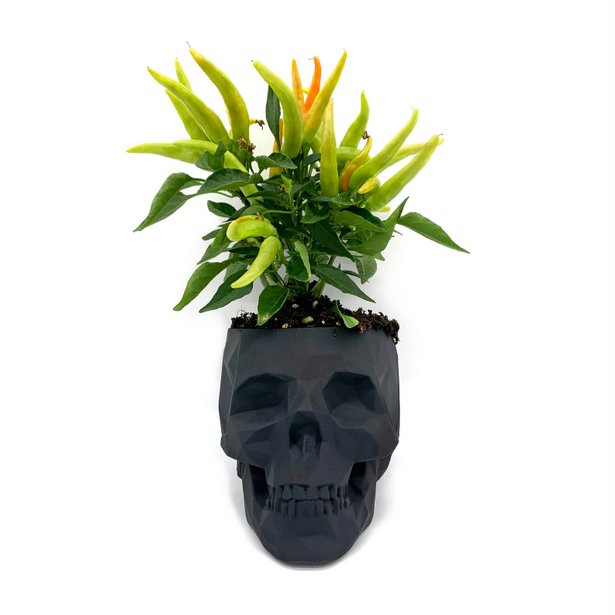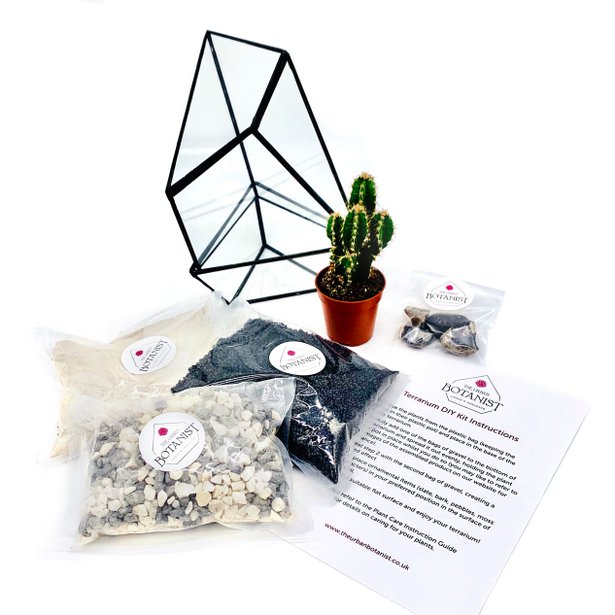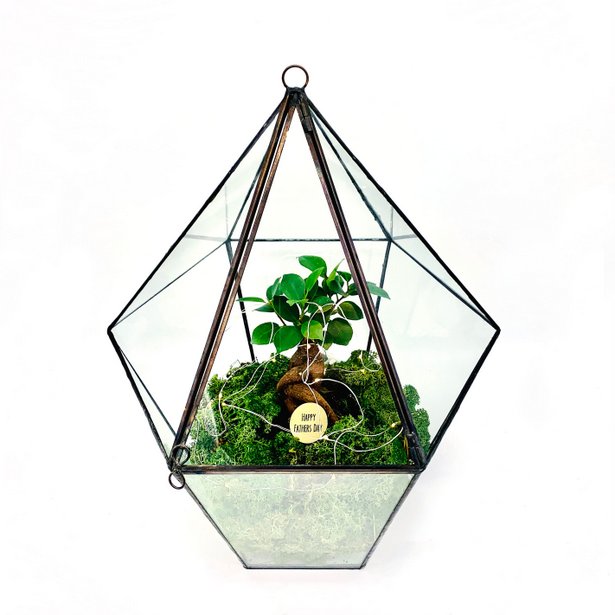 THE DEATH OF HARRY CROW Leith C MacArthur
Published through www.unbound.com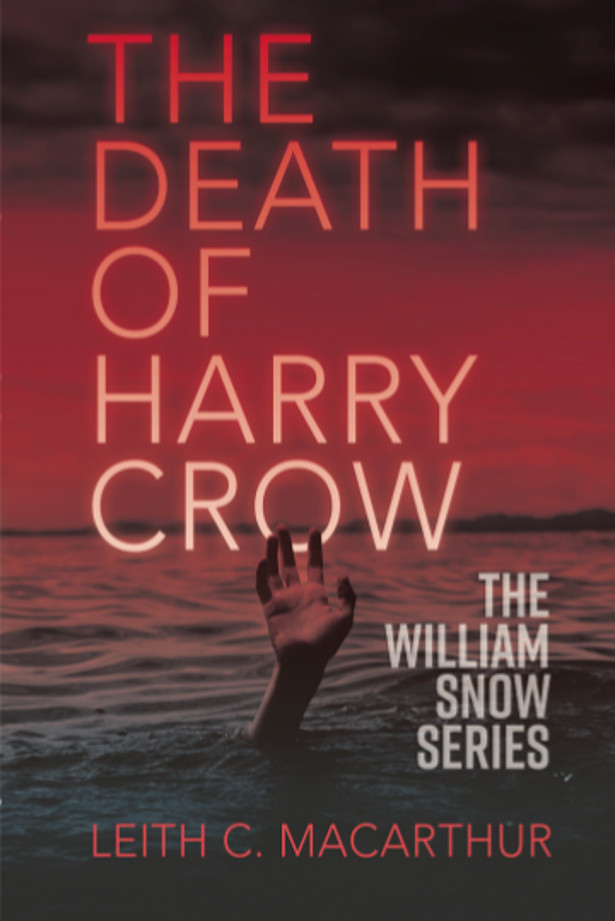 "MacArthur not only pulled me into the story, he dragged me into the horror and never let go'. Jack Galvin, Literature Review
4th June 2020|paperback £9.99|Available via Amazon
● A gripping psychological thriller in the on-going series featuring maverick amateur detective and missing child investigator, William Snow. ● Set in New England the novel has a strong sense of time and place, with vividly portrayed characters and an explosive plot line. ● Having lived an unconventional lifestyle with fifty-two job descriptions, Leith is available to talk about finding his true vocation of writing later in life. __________________________________________________________________________
As identical twins Annie and Bailey Crow celebrate their fourteenth birthday, their father Harry is involved in a fiery three-car crash that leaves all occupants dead. Four years after the accident, Annie suddenly vanishes, and her boyfriend is found murdered. Getting little assistance from the police, Annie's mother seeks the help of William Snow, a local man with a reputation for finding missing children. Snow begins an investigation and soon uncovers an inexplicable link between Annie's disappearance and her father's deadly accident. As Snow digs further into this bizarre connection, more people start to disappear. The case eventually leads him to an uninhabited island, a madman known as The Driver, and the twisted truth behind the death of Harry Crow.
About the author: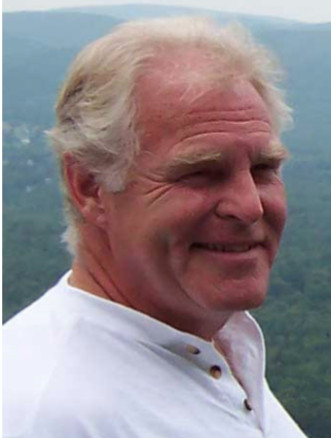 Leith MacArthur was born in Boston. As a young boy he became fascinated with the craft of writing after reading Edgar Allan Poe's The Raven. At the age of ten, Leith began writing short stories and poems that naturally tended towards the macabre. As an adult Leith went on to write several novels before focusing on a number of related stories that eventually became the William Snow Series of thrillers – The Death of Harry Crow is the fourth. Leith lives in the western woods of Rhodes Island with his partner and their two cats and a dog. www.leithmacarthur.com
VISIONARY FATHER'S DAY GIFTS FROM SWAROVSKI OPTIK

This Father's Day, discerning gift-givers looking to spoil the nature lover, woodland walker or stay-at-home birder in their life can choose from a range of visionary presents from SWAROVSKI OPTIK, a world-leading manufacturer of long-range optics.
Handcrafted in Austria, SWAROVSKI OPTIK's gifts for fathers this 21st June include the recently launched dG (digital guide), the first long-range optical device that allows wildlife enthusiasts to observe, identify and share their sightings through its ground-breaking technology. For fathers who are keen to see more during a daily walk immersed in nature, the compact CL Pocket binoculars and the stylish CL Companion binoculars are sure to delight. And for those fathers who enjoy spending afternoons hidden away in their study, the elegantly designed ATX Interior spotting scope is the company's first telescope designed specifically for indoor use.
For The Technology Trailblazer: SWAROVSKI OPTIK's dG, From £1,650
For dads who pride themselves on their collection of swanky gadgets and who like to stay ahead of technology trends, SWAROVSKI OPTIK has recently announced the launch of the dG (digital guide), the first long-range optical device that allows nature enthusiasts to easily observe, identify and share sightings of birds. After utilising the 8x magnification power of the dG to locate wildlife, users can digitally document images and videos of their spot via the integrated, high-resolution camera. With the simple push of a button, these are then transferred to a smartphone and identified by the Merlin Bird ID app or the dG Mammals app, which instantly provide information about the species spotted. Social birders can share their discoveries using the device's integrated Wi-Fi hotspot which allows up to five other users within a five-metre range to live stream sightings using the SWAROVSKI OPTIK dG app. For more information, visit SWAROVSKI OPTIK.
For The Dapper Dad: SWAROVSKI OPTIK's CL Companion Binoculars, From £970
Ideal for dads who take their style seriously, SWAROVSKI OPTIK's CL Companion binoculars fit perfectly in the hand and are available in either 8x or 10x magnification, ensuring viewing is smooth and jitter-free. Their light weight of 490g and compact size ensures they are the perfect gift for fathers with exquisite taste. For stylish yet practical protection, the elegantly designed binoculars also come with a bespoke accessory package, which consists of a field bag plus a carrying strap and is available in three designs inspired by nature: NORTHERN LIGHTS, URBAN JUNGLE and WILD NATURE. For further details, visit SWAROVSKI OPTIK.
For Outdoor Explorers: SWAROVSKI OPTIK's CL Pocket Binoculars, From £590
The perfect gift for fathers who are keen to spot wildlife during their daily walks and in their back gardens, SWAROVSKI OPTIK's CL Pocket binoculars fit into even the smallest of pockets thanks to their robust aluminium housing and conveniently designed foldable bridge. Along with an impressive 119-metre field of view, the binoculars are well-suited for those who wear glasses, thanks to the individually adjustable twist-in eyecups. Although small in size, the ergonomic binoculars don't compromise on quality and offer unique optical excellence of the highest order in the compact range. For more information, visit SWAROVSKI OPTIK.
For Stay-At-Home Birders: SWAROVSKI OPTIK's ATX Interior Spotting Scope, From £3,800
The ATX Interior spotting scope, which is SWAROVSKI OPTIK's first telescope designed specifically for indoor use, is perfect for stay-at-home birders. Complete with a gracefully crafted wooden tripod and elegant terra brown coloured armouring, the ATX Interior perfectly complements a dad's home study and can be enjoyed comfortably for hours thanks to its angled view. The scope, which can also be used outside, allows dads to detect even the smallest details from the comfort of their home thanks to its state-of-the-art SWAROVISION technology, a remarkable 25-60x magnification and a field-of-view of 41–23 metres (m/1,000m). For further details, visit SWAROVSKI OPTIK.
The world belongs to those who can see beauty.
Experience the moment!
SEE THE UNSEEN.
www.swarovskioptik.com
The Demijohn
www.demijohn.co.uk
~ Some more present ideas for Father's Day ~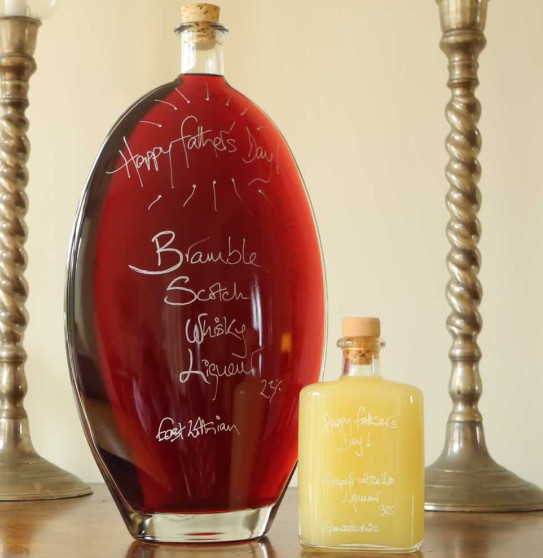 Some more present ideas…
We are very glad our Boozy Chocolate Truffles recipe, that we talked about last week, has gone down so well. Please do keep your wonderful comments coming in, we love them! Here are some other quick ideas if you are thinking of sending a present to someone you love and miss, from our Father's Day Gift Ideas range.
Remember you can add a personal handwritten message if you wish and, if you are able, try to place your order by Friday 12th June to ensure ample time for delivery by Father's Day on Sunday 21st June.
www.mykeyport.com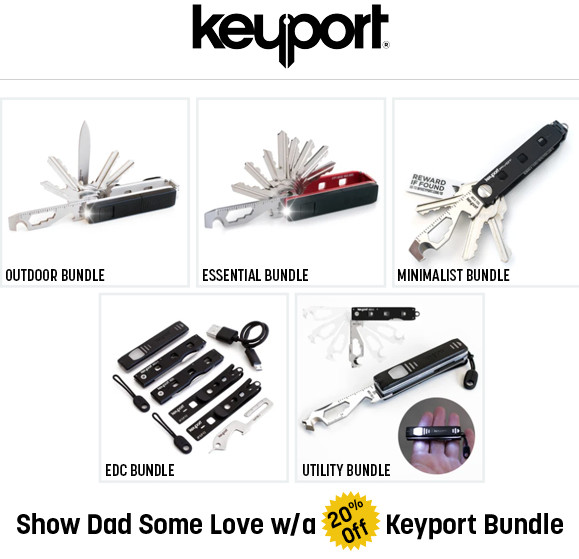 What's your "Dad Type"?
We totally see where you get it.
We know Dads are the best.
www.rheosgear.com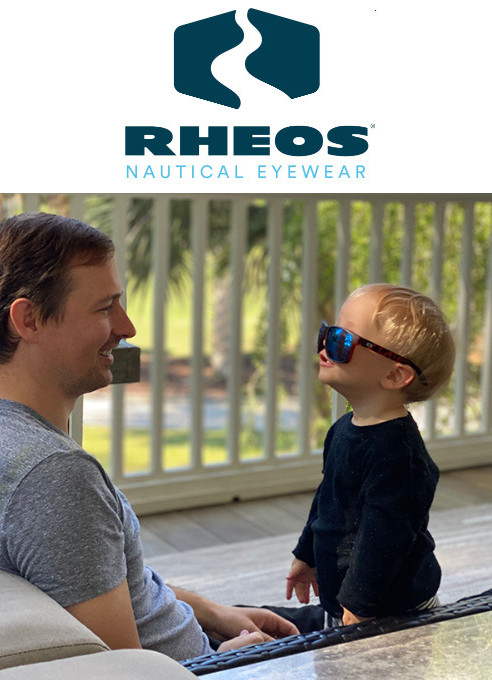 This Father's Day, give Dad the best sunglasses in the world. After all, he should be sinking putts not sinking shades.
Father's Day Gifts from Sony
Top tech to brighten Dad's day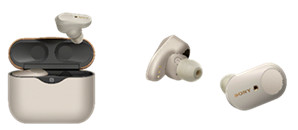 WF-1000XM3 Wireless Noise Cancelling Headphones
The ultimate escapism for Dad to enjoy tunes in peace and quiet
Sony's stylish and industry-leading headphones are the perfect gift for Dads looking for some 'me time.' These truly wireless WF-1000XM3 in-ear buds offer premium, high-quality sound so listeners can enjoy their favourite songs.
The headphones feature the HD Noise Cancelling Processor QN1e, that is an audiophile's dream, accomplishing stunning sound with minimal distortion. And, Sony's unique Quick Attention mode allows users to communicate without removing the headphones, simply by holding their hand next to the right ear, whilst Adaptive Sound Control automatically adjusts ambient sound to your surroundings.
The wireless design also allows users to move freely without the nuisance of getting tangled in wires and are specifically designed for improved comfort and stability in the ear – perfect for the daily commute. For those Dads who prefer to stick to tradition, the WF-1000XM3 headphones can also be connected to Hi-Fi systems using the built-in phono EQ wires.
Truly noise-cancelling
24-hour battery life
Modern classic design sits perfectly in your ears
SRS-XB402M EXTRA BASS™ Amazon Alexa Built-in BLUETOOTH® Speaker
Get the party (and dad dancing!) started with this powerful speaker
Give Dad the gift of music with deep, resonant bass to create the ultimate listening experience that he will not forget. By enhancing lower frequencies, this speaker is perfect for listening to tunes and thanks to angled speaker units, sound has never been more powerful, with greater clarity so you never miss a beat. With LIVE SOUND mode, multi-colour line lights and a flashing strobe that syncs to the beat, this speaker will have Dad on his feet in no time.
Use your voice to ask for your favourite tune, with in-built Amazon Alexa
With Spotify Connect you can stream your playlists, favourite artists, or podcasts in just a few easy steps
PS-LX310BT Turntable with BLUETOOTH® connectivity
Pay homage to vintage records with this stylish modern turntable
Whether revisiting old records or building on a collection with new releases, transport vinyl into the present day with the new Sony PS-LX310BT turntable. The turntable fuses the much-loved quality sound of vinyl with the convenience and flexibility of connecting via Bluetooth® to a wireless device. Utilise Sony's speaker range to wirelessly recreate classic vinyl tones in today's connected home and dig out Dad's favourite 7" singles and 12" LPs to spin on Father's Day.
Experience high quality vinyl sound on any wireless speaker, soundbar or headphones with BLUETOOTH® capabilities
Quality build for balanced and stable sound
Stylish and premium design to suit any living space
RX100 VII Compact Camera, Unrivalled AF
For Dad to capture all the important family memories wherever he goes
Sony's RX100 VII camera is the first of all the RX100 models to include a mic input, which combined with the tilting screen, make it a great choice when vlogging about your recent trip away. Its extensive zoom, impressive image quality and versatility for both still images and video make it an ideal choice for capturing daily life, cityscapes, portraiture, sports, wildlife, and everything in between.
Touch screen for smooth operating
The high-resolution, LCD monitor tilts upwards by 180° and downwards by around 90°, making it easy to frame selfie shots
α6100 APS-C camera with fast AutoFocus
The perfect present for photography fans
The a6100, with its Creative Style feature, is the ideal gift for those looking to get arty with their photography. The "Vivid" or "Portrait" setting allow users to create a specific look, and fine-tune an image's exposure, contrast, colour saturation and sharpness. What's more, the Picture Effect setting provides effects like "Partial Colour" and "Miniature", which add creative flair to your shots. The camera captures split-second action and delivers beautiful images even in difficult settings, for stunning still shots and high-resolution 4K movies, wherever you may be.
Capture perfect pictures of your pets with Eye Auto Focus for Animals
180° tiltable LCD touchscreen allows for easier self-portraits and high- and low-angle shots
Xperia L4 -6.2″ 21:9 Wide display | Triple camera
Ideal for staying connected with Dad
The Xperia L4 is the ideal entry-level smartphone to help you keep in touch with your loved ones throughout the day. The newest model in the L series has a sleek stylish design which fits perfectly in your hand, so Dad can carry on browsing in comfort. Benefiting from a 21:9 Wide 6.2" display, the Xperia L4 lets you see more but scroll less, perfect for those Dads who can't get enough of browsing. Sony's multi-window UI allows you to run two apps simultaneously, and the Side sense function lets you switch between your favourite apps effortlessly. For those who are constantly on the move, there is also a large 3580mAh battery to keep you connected even during a busy day.
Sleek 21:9 Wide 6.2" display for more browsability, multi-tasking productivity, as well as wide angle entertainment
First L series model to have a triple camera for creative expression
Browse all day with a large 3580mAh battery with fast charging support
Appendix:
WF-1000XM3 – Wireless Noise Cancelling Headphones
Digital Noise Cancelling with HD Noise Cancelling Processor QN1e and Dual Noise Sensor Technology
Truly wireless design with BLUETOOTH® wireless technology
Up to 24 hours of battery life for all-day listening
Simultaneous stable Bluetooth connection for reduced latency
Quick Attention function lets you chat easily without removing your headphones
Price: £220 / €250
SRS-XB402M EXTRA BASS™ Amazon Alexa Built-in BLUETOOTH® Speaker
EXTRA BASS™ sound with LIVE SOUND mode
Amazon Alexa built-in
Boost your party with line lights and flashing strobe
Waterproof and dustproof (IP67 rated)
Up to 12 hours of battery life / EXTRA BASS™: Up to 11 hours
Price: £250 / €279
PS-LX310BT Turntable with BLUETOOTH® connectivity
Easy BLUETOOTH® connectivity
Supports phono and line output thanks to built-in Phono EQ
Two operating speeds: 33⅓ and 45rpm
One-step auto play for simple operation
Newly designed tone arm for rich, clear playback
Price: £230 / €269
RX100 VII Compact Camera, Unrivalled AF
ZEISS® Vario-Sonnar T* 24-200 mm F2.8-4.5 high-resolution zoom lens
0.02-sec. AF, 357 focal-plane phase-detection and 425 contrast-detection AF points
Real-time Tracking and Real-time Eye AF
Up to 20fps Blackout-free Shooting with AF/AE tracking
4K HDR (HLG) recording, mic input, 180-degree flip touch screen
Price: £1299 / €1,300
α6100 APS-C camera with fast AF
Fast 0.02 sec. AF, with 425 phase-detection AF points
High-resolution 4K movie recording
24.2-megapixel Exmor CMOS sensor
Real-time Tracking, Real-time Eye AF, Eye AF for Animals
180° tiltable LCD touchscreen for easier self-portraits and high- and low-angle shots
Price: £749 / €849
Xperia L4 -6.2″ 21:9 Wide display | Triple camera
21:9 Wide 6.2" display
Slim design for comfortable operation
Multi-window feature and Side sense for easy operation
Triple camera for a variety of shooting scenarios
Long lasting battery for reliable performance
Price: £169 / €199

Briggs & Riley Launch New DELVE Collection for the Urban Traveller, Available from June 2020


Premium Global Luggage Brand Designs Sleek Collection with Smart Features and High-Performance Fabrics Resisting Wear, Water and Abrasion
June 2020…// Briggs & Riley, the independently-owned, global luggage brand is delighted to unveil its new DELVE collection designed specifically for the urban traveller. The soft-sided collection of casual travel-wear will be available at Harrods, John Lewis and additional online stores from June 2020.
The DELVE collection offers a stylish modernistic aesthetic and comprises of a tone-on-tone body fabric Crossbody Sling bag, Medium Backpack, Large Roll-Top Backpack, Large Fold-Over Backpack and Convertible Brief which cleverly transforms into a backpack via straps that live in a discreet pocket.
Delivering on performance as well as style, DELVE features an intuitive design with quick-release buckles, security minded organisation, RFID-blocking pockets and dedicated, padded compartments for technology and personal items, which will seamlessly transform the urban travelling experience. A removable laser-cut metal dog tag with leather patch also offers a smart personalisation option.
Additionally, durable electro-plated hardware and resistant-PVC coated body fabric, paired with lightweight materials and cushioned air mesh on the back panel and backpack straps, provides the perfect combination of form and function.
The Briggs & Riley Delve collection will be available to purchase from £169 for the Crossbody Sling bag online from John Lewis (www.johnlewis.com), Amazon (www.amazon.co.uk), London Luggage (www.londonluggage.co.uk) and Global Luggage (www.globalluggage.co.uk) from June 2020. For further information please visit www.briggs-riley.com.
Briggs & Riley Launch New TORQ Luggage Collection for the Gadget- Loving Globetrotter
Premium global luggage brand, Briggs & Riley, has unveiled a striking new update of its best-selling TORQ collection. The Hard-sided collection can be purchased at Harrods, John Lewis and additional stores and is available in three new sophisticated colours: Stealth Black, Granite Grey and Hunter Green.
The TORQ collection comprises a Carry-On, Medium and Large Spinner Suitcase, as well as two lightweight trunks in Medium and Extra Large. Designed for travellers who require a more robust case, the TORQ lightweight trunks are ideal for packing large devices and gear for outdoor pursuits.
The stylish collection features a range of innovative updates which will seamlessly transform the travelling experience. These include a patented, lockable hinged compartment on the outside front of the Spinner suitcases, ideal for securely packing laptops and tablet devices which can be easily removed from luggage at security without having to unpack the entire case. Additionally, a removable, external USB port in the Carry-On Spinner will allow gadget-loving globetrotters to charge their electronic devices whilst safely locked within the front pocket of the case, while a 70/30 lid split in the Spinner suitcases, and an 80/20 lid split in the Trunk Sizes provides an improved packing experience.
The Briggs & Riley TORQ Carry-On Spinner is available to purchase from £449 from Harrods, John Lewis and additional stores across the UK. For more information please visit www.briggs-riley.com