Dubbed "the furniture cats can finally use," Modpod's modular design
offers a way for humans and their four-legged companions to cohabitate.
Modpods allow everyone from shoebox homes to big spaces to maintain a
stylish décor in their homes, bridging the gap between chic "human
furniture" and pet furniture that look out of place.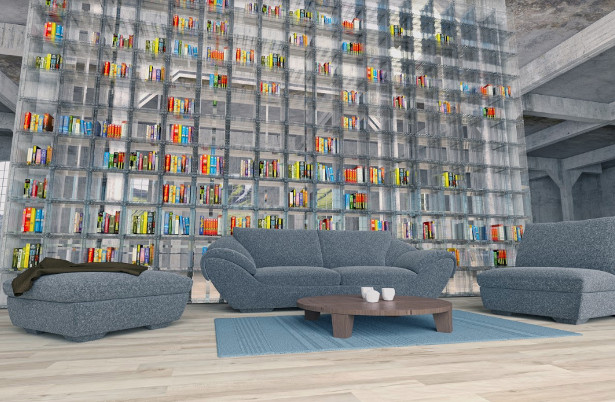 Modpod is a revolution in the furniture space because it is furniture
designed for both humans and cats in mind. While it functions as a
coffee table, bed, or bookshelf, it also functions as a hideout and a
nest for cats. No tools are needed to build Modpods so they are great
for Dads with nifty hands!
The innovative Modpod modular design system for cats is preparing for a
mid July Kickstarter launch, with a pre-launch site set up at
https://Modpod.life allowing interested parties to sign up for updates
and receive special "early bird" pricing to support the campaign.
Features of Modpod:
● Durable – each Modpod cube holds up to 100kg
● Universal – be it a shelf, sofa or bed, the Modpod can be used in any
and all furniture aspects
● Ease of use – no tools are needed to assemble a Modpod, just use the
hands and some creativity
● Expandable – build as large or small as you want, one Modpod cube
measures 35cmx35cmx35cm
● Reusable – Modpod is strong and does not collapse or break down
easily, extending its product lifespan
All information about Modpod and the launch campaign can be obtained by
visiting
www.Modpod.life/.
I hope this helps and do let me know if you need any revisions! Once
again, thank you so much for featuring our Modpod!
Multipurpose Serum-in-Oils are completely Gender-Neutral and Suitable for All Skin Types. So they Can Make Very Healthy Father's Day gifts !
100% UK Made
All info on the products can be found at
www.beautycleanseskincare.com
Beauty Cleanse Skincare keep sustainability & minimalist approach at the core of everything they do. But, there are two things in particular that are unique and extremely eco-friendly.
1- They use Unique Upcycled Rock Paper Product Labels
Packaging labels is another area that could be responsible for negative impact on the environment. To minimise their impact, they use a unique "Rock Paper Material" for all of their product labels. This material is made from Marble produced from quarries, meaning by selecting this, they are helping to recycle waste and reduce their consumption of new resources. Waste generated in the natural stone processing plants pose huge environmental and economic problems so this certainly is one crucial step to help minimise the negative impact. The final material is also 100% recyclable.
2- They also use upcycled Carrot seeds in their formulation which help save food waste.
The upcycled carrot seeds are harvested in the UK, but a large proportion are rejected as they don't meet the specification for food use. They rescue the nutrient-rich seeds from going to waste and landfill. And then cold-press them into the beautiful antioxidant rich oil for use in their formulation.
This means by doing so, they are utilising the left-over raw material that would otherwise be disposed of. Its all about minimal consumption and avoiding unnecessary waste.
Beauty Cleanse Skincare products are 100% Natural, Vegan, Cruelty Free with Organic Cold Pressed Ingredients. Both products are suitable for all Genders and Skin Types.
They create multipurpose natural skincare that simplifies beauty routines, help people make informed choices, is kind to the planet and do not compromise on results.
You can read all about their ethos & practises by visiting their website or Instagram using the links below;
www.beautycleanseskincare.com/about-us/
www.instagram.com/beautycleanseskincare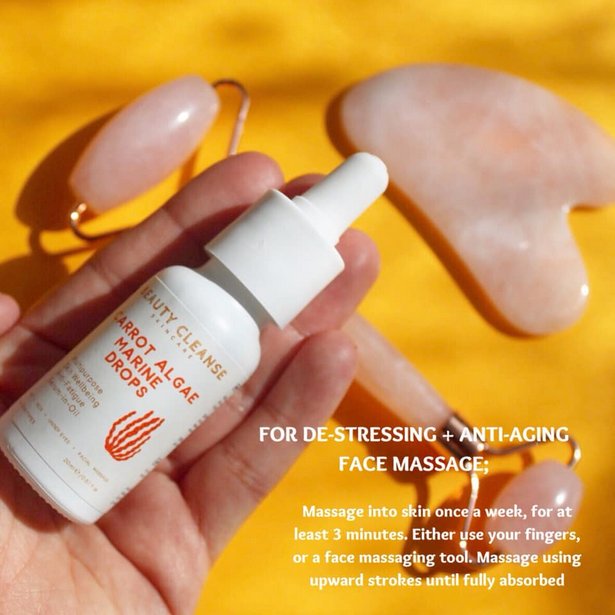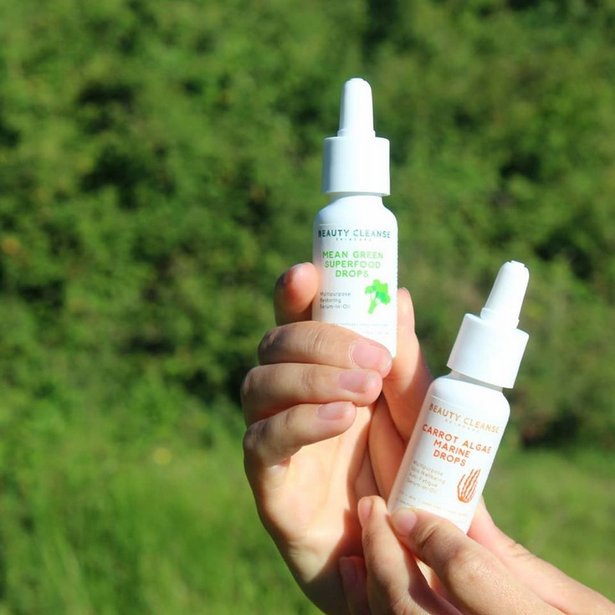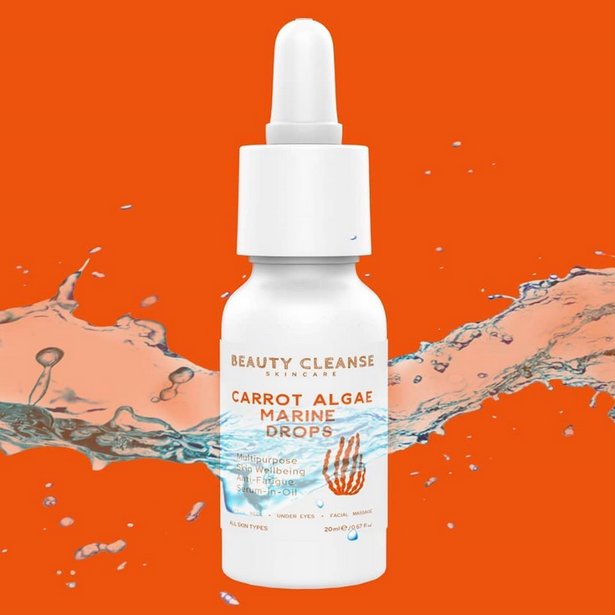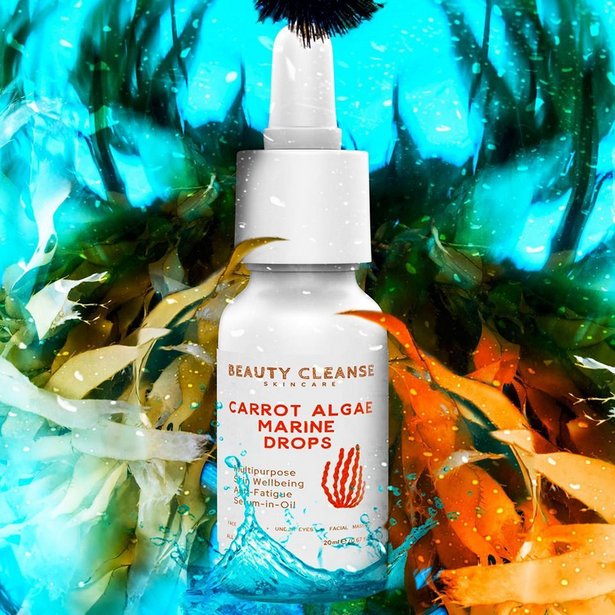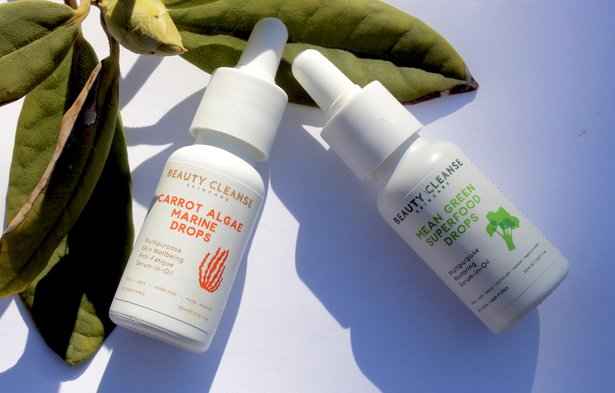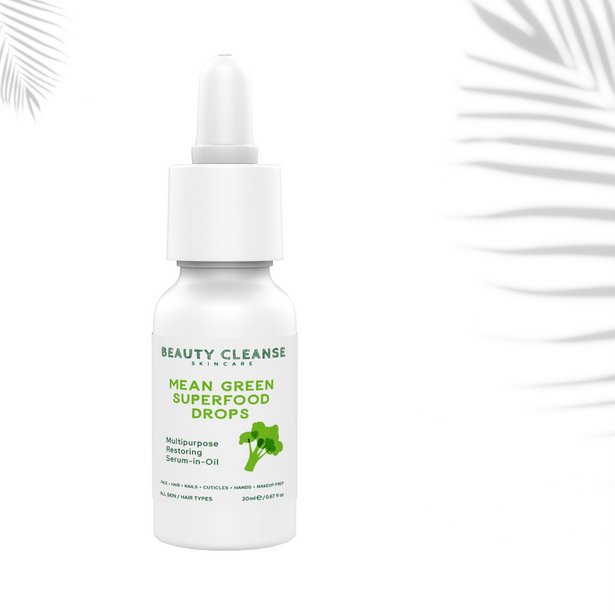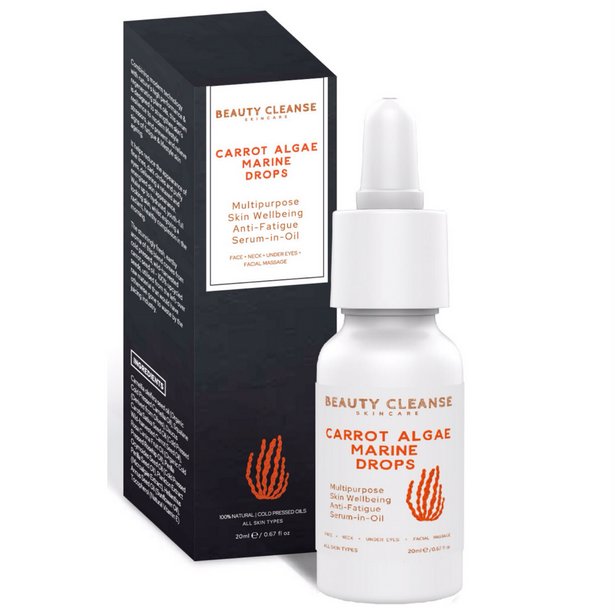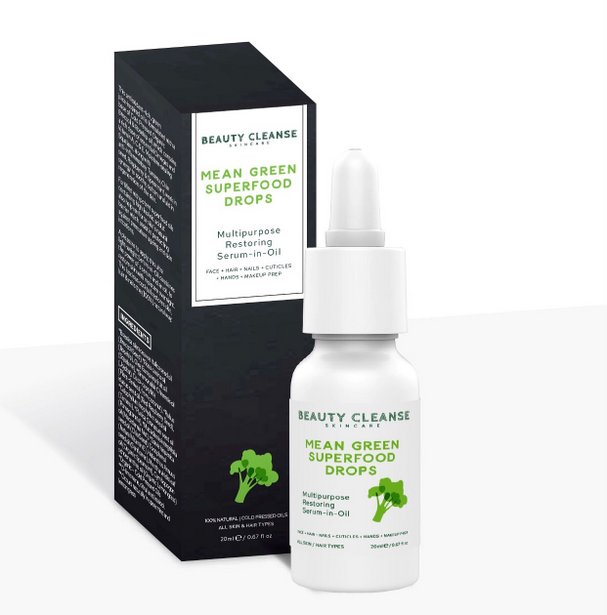 The Coffee Roasters (thecoffeeroasters.co.uk/) is an online supplier of specialist coffee based in the UK. Founder of The Coffee Roasters, Lloyd Burgess, was frustrated with the time needed to find and order good coffee beans online and believed there should be an easier way to access all the amazing coffee on offer.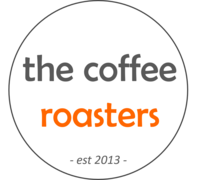 Hence The Coffee Roasters was born – one place, lots of amazing coffees. The Coffee Roasters stocks a range of the best coffee from suppliers around the UK. You can also buy personalised subscription boxes (thecoffeeroasters.co.uk/pages/personalised-coffee-subscription-uk) where you can hand-select your favourite coffees to match your individual tastes and preferences.
Fatherson Bakery launches Limited Edition Father's Day Treat Box
Honestly made, award-winning, bakery innovation
Available via >>> www.directdeliver.co.uk.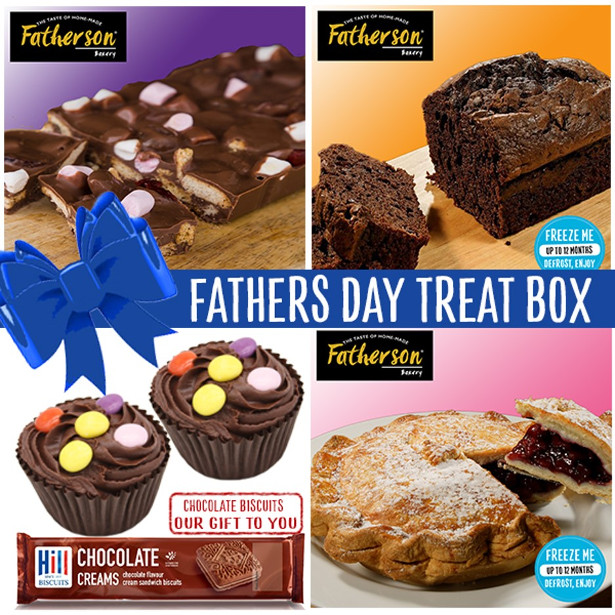 With Father's Day just around the corner, Fatherson Bakery is launching a limited-edition Father's Day Sharing Treat Box, jam-packed with homemade goodies to satisfy even the sweetest toothed fathers. The Father's Day Treat Box consists of five products including a succulent Large Chocolate Indulgence Loaf, a tasty Apple & Blackberry Pie, two mouth-watering chocolate cupcakes, a delicious Rocky Road Tray Bake and Chocolate Cream Biscuits.
Award-winning and known for creating delicious food that is the honestly made, the Fatherson range of cakes are available in-store with across the UK, including the Spar, the Co-Op, Budgens, Nisa and many national and independent Garden Centres and grocery retailers. This limited edition Father's Day Treat Box is exclusive to the new home delivery site www.directdeliver.co.uk and delivered within 72 hours.
Lovingly made by Fatherson artisan bakers, with a tried and tested Fatherson 'owned secret' recipe, the Father's Day Limited Edition Treat Box features fresh ingredients to replicate the same much-loved baking practices used in the home kitchen. And, renowned for creating a 'taste of homemade' when it comes to bakery innovation, the Fatherson's Father's Day Treat Box uses only 'best in class' quality ingredients that are all locally sourced.
www.directdeliver.co.uk.
Fatherson Bakery Treat Box consists of:
Large chocolate indulgence loaf.
Apple & Blackberry Pie
Rocky Road Tray Bake
Chocolate Cupcakes
Chocolate Creams biscuits
Price: £15.00 (normally RRP: £18)
Progressive British knifemaker Savernake Knives has launched a limited edition version of their signature Savernake Knife just in time for Father's Day.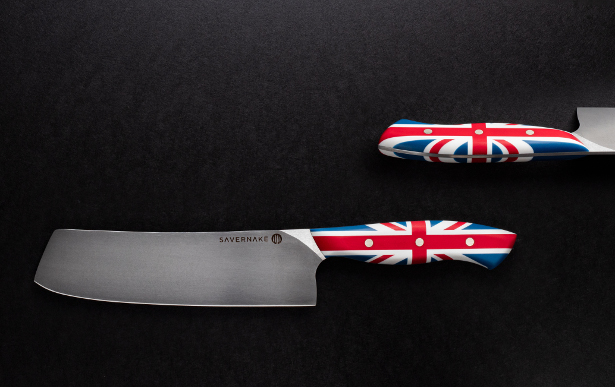 Savernake's best-selling desert island Sandvik steel blade has been customised by the addition of a striking handmade Union Jack handle, made from an epoxy resin and finished with stainless steel pins and highly polished spine.
Savernake knives are crafted using state-of-the-art aerospace engineering and time-honoured hand techniques, with each knife taking 50 plus hours to make. The unique concave blade geometry results in knives that cut better, weigh less and sharpen more easily and which are guaranteed for life.
Savernake makes knives for the likes of Michelin starred chefs Mark Sargeant, Tom Aikens and Daniel Galmiche and their blades are rated in the top 2.5% of knives tested globally by CATRA (the Cutlery and Allied Trades Research Association).
Customers can opt to either completely customise a knife chosen from Savernake's existing range – or design their very own bespoke knife from scratch, with complimentary personalised engraving on both custom and bespoke knife blades included as standard.
Just 12 of the limited edition Union Jack Savernake knives will be produced, with each knife engraved with its edition number and the name or initials of its owner, making each a piece to treasure for life and the perfect unique gift for a well-deserving father.
www.savernakeknives.co.uk
Mile 8: A book about cooking" is the first cookbook from South Africa's favourite Chef, and internationally acclaimed, David Higgs.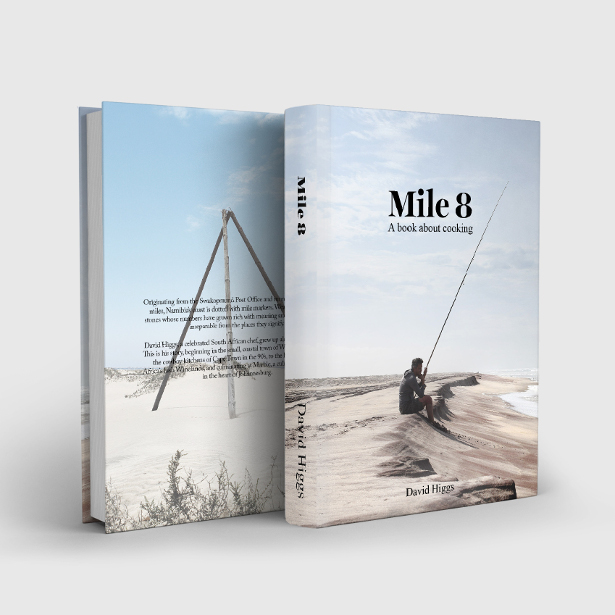 Originating from the Swakopmund Post Office and running north for 108 miles, Namibia's coast is dotted with mile markers. Weathered painted stones whose numbers have grown rich with meaning and legend and are now inseparable from the places they signify.
David, co-owner of Marble and Saint restaurants in Johannesburg, celebrated chef and co-presenter of My Kitchen Rules SA, grew up along this coastline. For him, Mile 8 is a special marker as it is where he caught his first fish and his food journey began. This is his story, beginning in the small, coastal town of Walvis Bay, through the cowboy kitchens of Cape Town in the 90's, to the heart of South Africa's lush winelands, and culminating at Marble, a culinary tour de force in the heart of Johannesburg.
With over 90 dishes and 150 recipes influenced by the journey of Higgs' career, Mile 8 is a culinary adventure bringing together the unique and interesting flavours of Southern Africa. Impala Tartare, Snoek & Apricot, Amadumbe & Chakalaka, and his version of the classic Malva Pudding are just some of the delights to be found in this wonderfully illustrated book.
The book is available for purchase via the Marble website for R400 a copy. Currently all proceeds from the sale of the book go to the restaurant's Staff Support Fund.
marble.restaurant/mile-8-cook-book/
When you thought you'd seen it all… Yep. You can get flip flops with your face on now.
Prezzybox.com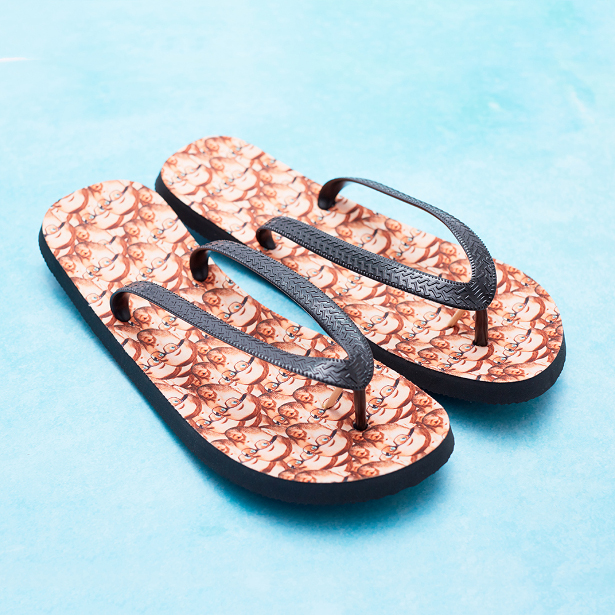 A great gift for your Dad, simply upload a face of choice, and we'll turn it into a personalised pair of flip flops with a face on, available in both women's and men's sizes.
A flipping brilliant gift, why would they want to spend the summer wearing anything else?
Don't answer that…
Hands-free now, holds the phone securely in a convenient place without obstructing your vision.
Perfect gift for someone who is on the road a lot.
This is a must have for your vehicle!!! Plus, it keeps your phone out of the dash view so cops can't say "pull over I see you playing with your phone or something".
/top-go.com/products/car-cup-gooseneck-phone-holder-phone-mount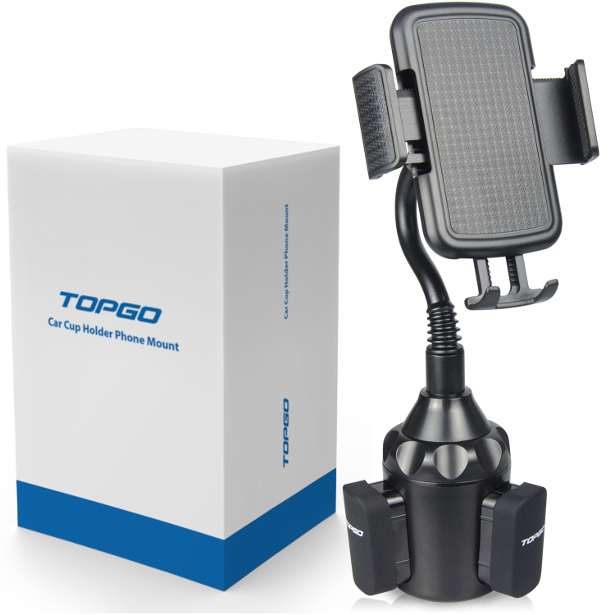 Dad to two sets of twins under the age of 4, Rafi Nova Co-founder Adam Goldstein makes masks dads like.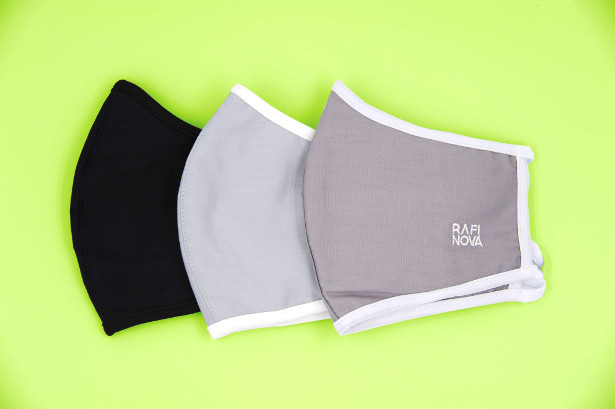 His company shifted to masks in March and has since donated 40,000 to workers on the frontline across the country.
Their Performance Mask is a surefire way to secure your spot as his favorite this Father's Day. Featuring 3-layer protection it has antibacterial properties and comes in a variety of sizes. Adjustable toggles and a moldable nose clip ensure a comfortable fit around the ears and chin. The mask is reusable and machine washable and comes in a variety of colors and sizes.
Meeting the ever-changing needs of families while connecting global communities is mission-critical to Rafi Nova. Founded as a fair-trade fashion brand to equip adventurous families with sustainably made travel bags, the company shifted focus to face masks to solve the urgent needs of families and communities. Co-Founders Adam and Marissa Goldstein named the company after their two sets of twins and travel partners: Raya, Efi, Noa, and Eyva.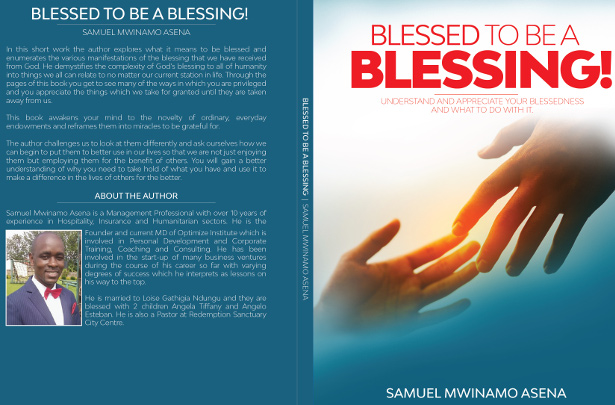 Optimize Institute
Experience Optimization. Brief Outline
Definitions. What is experience? What are experiences? What is experience management?
Why Experience Management? Transformation-Gain an appreciation of the significance of experience Management.
Experience Consciousness-Transformation-From experience blindness to experience consciousness)
Go all the way back. Transformation-gain insights into the impact of your past experiences on your present life.)
Embrace and acknowledge your reaction. Transformation-from bottled emotions to expressed emotions.)
Pick your lessons. Transformation-extracting critical lessons from past experiences.)
Review past decisions arising from experiences. Transformation-From a static to a dynamic mindset around your choices/reaction)
Move on. Transformation-From experience induced Coma to Mobility.)
Embrace Proactivity. Transformation-From caught unawares to navigating experiences gracefully.)
Share Your Lessons. Transformation-from a focus on self to helping others
Applications: Universal. Traumatized, work experience, company experience, industry experience, good and bad experiences, historical experiences. All who want to understand how to navigate their experiences.
Top five screenprints for Father's Day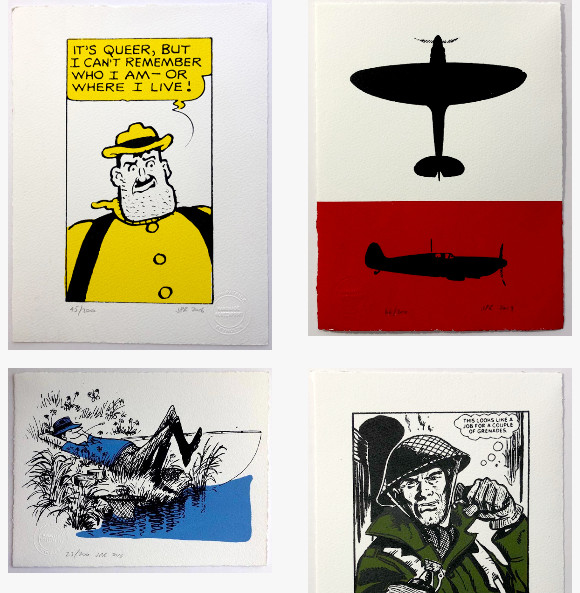 thecomicartwebsite.com
Surely there's something here that would appeal to your old man?
No prizes for guessing what my favourite would be.
But as well as a celebration of a wonderful and ancient drink, there's also
– the gentle reminder that a chap's getting on: Desperate Dan having a senior moment.
– a reflection that patience sometimes wears thin: A commando sorts things out.
– a reminder of the beautiful Spitfire, rendered in silhouette on red and white.
– an indication of how some of us like to spend our time: an angler as depicted by Norman Thelwell.
Buy one now and it'll be with your father in plenty of time for Father's Day, which falls on Sunday June 21. I'll send it straight to him.
John
About Comic Art
I am the first screenprinter to get permission from Britain's top comic publisher, DC Thomson, to use images from its archive of British comic characters from The Beano's Dennis the Menace, The Bash Street Kids and Minnie the Minx to The Dandy's Desperate Dan and the Sunday Post's Oor Wullie and The Broons.
I am also the only screenprinter in the UK to work with French publisher Editions Albert Réné to make screenprints of its characters Asterix, Obelix, Getafix and Ideefix, not forgetting the dog Dogmatix.
I have added US icons Popeye and Olive Oyl to my stable of characters.
My screenprints are handmade by me and my team in west London, on cotton mould-made paper.
John Reynolds
Dark Matter Spiced Rum
40% ABV, 70cl, RRP £29
Available from: www.tesco.com/groceries/en-GB/products/291899591
Scottish-distilled molasses-based dark spiced rum. The signature spice blend contains Oriental ginger, Indonesian long pepper and Thai green peppercorns to create a rum with an unashamedly unique flavour profile.
Dark Matter Spiced Rhubarb Liqueur
20% ABV, 50cl, RRP £22
Available from: www.amazon.co.uk/Dark-Matter-Chocolate-Orange-Liqueur/dp/B07G357Z67
This perfectly balanced rum liqueur is the result of an amalgamation of two iconic flavour pairing sets – rum with ginger, and tangy rhubarb with ginger. It's the perfect addition to enliven a glass of fizz, or it can be mixed in a variety of long serves and fruity cocktails.
Dark Matter Spiced Mocha Liqueur
20% ABV, 50cl, RRP £22
Available from: www.amazon.co.uk/Dark-Matter-Spiced-Liqueur-Liqueurs/dp/B07K7SHND8
A coffee liqueur, made using a blend of Arabica coffee beans and South American cocoa seeds this is a rich and dark liqueur, with a surprising hit of Aji chillis throughout the palate.
Dark Matter Chocolate Orange Liqueur
20% ABV, 50cl, RRP £22
Available from: www.amazon.co.uk/Dark-Matter-Chocolate-Orange-Liqueur/dp/B07G357Z67
Experimenting with the much-loved flavour pairing, this liqueur combines the megawatt zest and bitter notes of Seville oranges with dark chocolate creating an incredibly satisfying rum liqueur which is a great ingredient for contemporary takes on classic cocktails such as Martinis and dessert cocktails.
Spoil someone special this Father's Day (21st June), with delicious and easy recipes from The Mushroom Bureau that are a great alternative to the traditional meat heavy dishes and are perfect for Dad's and their families looking to either reduce, or cut out meat from their diet.

www.justaddmushrooms.com
Just add Mushrooms Father's day recipes;
Mushroom and Smoked Haddock Kedgeree
Spiced Bombay Blend Patty
Mushroom and Beef Blend Cottage Pie
Mushroom and Beef Stir Fry
Mushroom and Beef Blend Sloppy Joe's
Father's Day gifts from creative studio McKay Williamson.

McKay Williamson offers a unique service including commissioning artworks from award-winning artists, curating wall galleries and personal media, photoshoots with leading photographers as well as personal video-editing. All of which are tailored to the customers needs, and based on their most cherished memories, making it the ideal destination for personal and heartwarming gifts to a loved one.
Clients can commission a stunning piece based on images and memories of their family, a great personal yet sophisticated gift. Offering a range of portraiture, fine art, photography and mixed media commissionings from award-winning artists
McKay Williamson works with professional video producers and editors to create emotive content that tell clients' stories. From old film restoration, animation, home video edits, to thoughtful films for life's milestones, clients can provide footage of their fathers and the studio will produce powerful moving images that the family will treasure forever.
Their Keepsaker service helps to cut down, organise and curate clients media in slide shows, framed prints and gallery walls, whilst working to highlight and acknowledge a different memory and meaningful story. They take into consideration the interior space, budget and theme, to create something that is truly unique at a price point of the clients choosing.
McKay Williamson also offers family photoshoots with leading photographers, a great experiential Fathers day gift that involves the whole family as well as creating quality images for the home. Photographers such as Derrick Santini (Tatler, Vogue, Esquire, I-D), Mark Seliger (Vanity Fair, Rolling Stone) and Rosie Cohe (Rolling Stone, Billboard) are all available to book now.
This beautiful, hand-crafted, cedar box puts a special spin on an age-old tradition…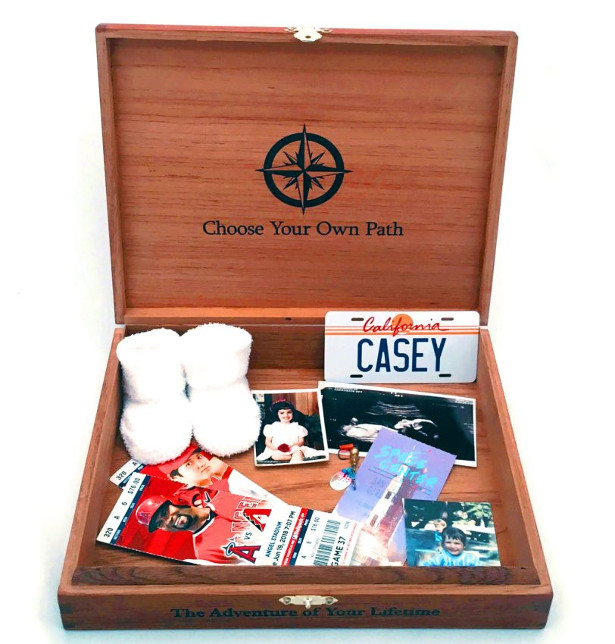 Fathers used to celebrate the birth of their child by handing out cigars and often kept the box to hold mementos. The treasure chest is specifically designed as a special place for dads to store their cherished reminders from fatherhood (ultrasound/birth photos, first ballgame ticket stubs, cards, drawings). This gift is perfect for Father's Day, as it acknowledges the unique relationship a father has with his baby, and this recognition inspires dads to imagine the adventures they'll have as their child grows.
dadsadventure.com/treasure-chest/
Graith Studio was started in late 2019 and is the combined efforts of brothers Chris and Jesse.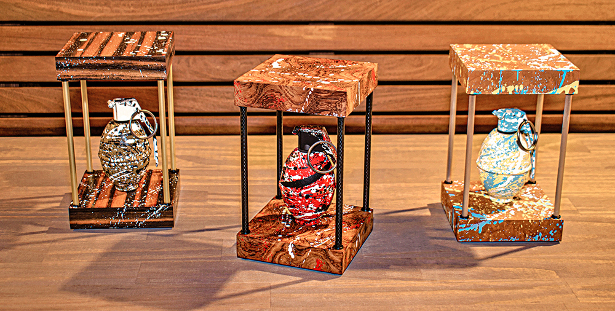 Working together with a singular vision we create visually striking artworks in uncommon mediums. Using historical and iconic military ordnance and small arms as our primary subject matter we employ our skills and interest in traditional woodworking and metalsmithing to incorporate substrates from rare Walnut burl veneers to space age alloys and even materials like carbon fiber into a singular artwork.
We are challenging the norms of the conventional art paradigm, we have elected to forgo the traditional path of gallery representation and forge our own way in the art world making pieces that we want to make and would be proud to own.
We take pride in doing things by hand and in traditional ways. We use a lot of thick cut timber which we process into lumber ourselves. We employ traditional veneering techniques utilizing old school methods of application like hot hide glue and veneer hammering.
In addition to utilizing traditional or forgotten ways of woodworking we also incorporate modern materials like carbon fiber, aircraft grade aluminum, titanium and mil-spec coatings into our pieces to create unique works that pay homage to traditional craftsmanship, military history and the technological advancement of military and aerospace materials.
The artist behind Pokidots! will take your baby's most precious outgrown clothes and will create a keepsake for you to cherish for years.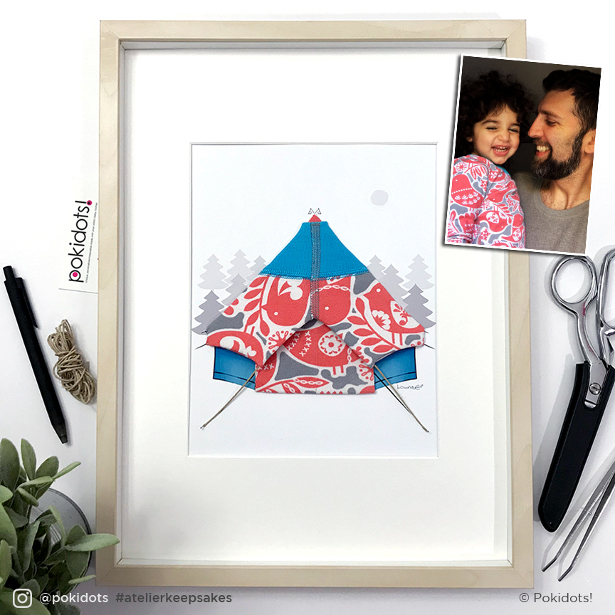 This one will bring the tears out of the toughest eyes. Choose from several keepsake styles such as a camping theme, sailing, and others, and send Pokidots! your child's baby outfit that's the most meaningful to you. Louma, the artist, will ask you a few questions to personalize your keepsake, and will send you a beautiful piece of art a few weeks later, framed and even wrapped, ready to gift and hang.
Pokidots! offers card vouchers and email vouchers that can be redeemed for a baby keepsake at any time; a perfect last-minute gift for an important parent in your life.
Pokidots! is a small business based in Seattle, founded in 2016. Start personalizing your keepsake at www.pokidots.com
First Sip Brew Box
firstsipbrewbox.com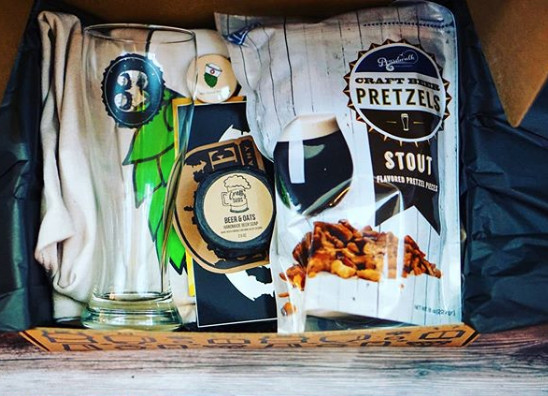 First Sip Brew Box is a Pittsburgh based craft beer subscription box company that doesn't ship beer. We aim to expand your horizons by bringing top breweries and small businesses that know their hops to your door. Every month we feature a different brewery and fill your box with beer gear, branded glasses, stickers, and other amazing swag to build your collection. You will also receive items made from malts and hops. Every month is a different surprise. This is the perfect gift to enjoy with friends and family. Unboxing all your new gear is so much fun and a great activity to experience together.
Father's Day Gift – Cheese Knives from Paxton & Whitfield

Cheese Knives – Set of Two (£39.00) A set of two cheese knives with full tang* stainless steel blades and riveted rosewood handles. The soft cheese knife has holes in the blade to ease cutting through the stickiest of cheeses. The all-purpose cheese knife has a stepped blade to help cut through all styles of cheese for a clean cut. The words Paxton & Whitfield are etched on both blades and they come presented in a Paxton & Whitfield presentation box. A beautiful gift for Dad to keep and re-use for many years to come.
*Full Tang: means the blade is made from one piece of metal that runs from the tip of the blade to the end of the handle. A fully tang blade adds weight, strength and durability to a knife, giving it a superior construction, improved leverage and better balance.
HONOR's got your gift needs covered this virtual Father's Day

Struggling with what to get your Dad this Father's Day? Struggle no more. Global technology brand HONOR has got you covered with its newly launched one-stop-tech-shop hihonor.com, featuring a whole array of father friendly buys. And, with Father's Day looking a little different this year, you can celebrate your dad from a-far with products designed to keep you connected on his special day, as well as those to enhance his time in lockdown.
Whether your dad has become a lockdown fitness junkie, gaming guru or outdoors enthusiast, HONOR's newly launched products offer something for everyone, moreover, with the father's day promotions running between the 12th and 30th June, you don't want to miss out.
For the working dad
HONOR's debut set of headphones, the HONOR Magic Earbuds (£89.99) include wireless and noise cancelling features helping dads navigate working life from home and ace every virtual meeting, as well as providing the perfect sounds for his lunchtime exercise break.
As the summer starts to heat up and people are spending more time working remotely outdoors, the MagicBook 14 (£549.99) is the perfect piece of kit. Weighing just 1.38kg, a fully charged HONOR MagicBook 14 can power 10 hours of office tasks, 9.5 hours of local 1080P video playback and 9.4 hours of continuous web browsing. The fully laminated screen reduces reflection of light of the LCD panel, creating an immersive, and true-to-life display even under direct sunlight, meaning that you can make the most of this time as temperatures begin to rise, whilst not compromising on your productivity levels.
For the fitness loving father
The MagicWatch 2 (from £149.99 / £129.99 sale price) series is HONOR's high-end smartwatch to help track blood oxygen levels (SPO2) and monitor heart rate during grueling workouts, making it the perfect gift for dads that have turned to new exercise routines and at home fitness habits, from living room HIIT sessions, to socially distanced runs.
With sleep patterns also suffering, in line with changed routines and rising anxieties, the MagicWatch 2 is ideal for dads looking to enhance their snooze quality. The product tracks sleep patterns and has been proven to boost the zzzzzzzzs, helping them to wake up fresh and take on the day ahead.
Also available are HONOR's brand new watch straps, designed in collaboration with Italian artist Giovvanni Ozzola, Chinese Artists Zhou Li who is known for her oriental aesthetic and acute sensory observations of the world, Wang DongLing and Jacky Tsai, who is specifically known for his innovative fusion of pop art and Chinese craftmanship.
HONOR's Band 5 (£29.99 / £27.99 sale price) performance tracker is another great option for athletic dads. A personal trainer on your wrist, it has an advanced running planner for high-level fitness tracking and personalised recommendations, comprehensively tracking and displaying data such as heart rate, workout time, distance, stride frequency, speed, calories, and aerobic/anaerobic results for a more in-depth workout plan. If your old man is often misplacing things, the Band 5 supports a phone finder function too – so they'll never lose their smartphone ever again.
For the gaming guru
With gaming massively on the rise as we spend more time at home, the brand-new HONOR 9X Pro (£249.99) smartphone is the perfect gift for game loving dads. The phone, which boasts a 6.59'' HONOR Full View Display and 7nm Kirin 810 Chipset is the perfect device for seasoned and beginner gamers alike, with improved graphics performance. So, whether he is playing a racing game or exploring a virtual new world, this is the ultimate device for an elevated gaming experience in the palm of their hands.
For your virtual Father's Day
Whether it's a Father's Day virtual quiz, socially distanced drinks or online dinner party, the HONOR MagicBook 14 (£549.99) could be the perfect way to help you make the most of Father's Day 2020. Boasting a full view display and a pop-up webcam, this laptop will connect you to loved ones across the world, meaning no one will miss out on this special day.
If a laptop doesn't tickle his fancy, HONOR's latest smartphone, the HONOR 9X Pro (£249.99), has a 48MP Triple Camera, meaning you can share quality images from wherever you may be.
Additionally, due to the Honor Magic-link, the HONOR smartphones and laptops can pair, so whilst you might begin a conversation through webcam, you can always switch over to a phone call if something urgent pops up and you need to move positions.
All Father's Day gifts can be purchased on the hinonor.com/unitedkingdom website, and between June 12th – 30th, there will be the below promotions running:
Product
Original Price
Promotional Price
20 Pro
399.99
379.99
20
299.99
279.99
20 Lite
189.99
169.99
10 Lite
149.99
139.99
8S
99.99
89.99
7S
79.99
69.99
MagicWatch 2 46mm black
159.99
139.99
MagicWatch 2 42mm black
149.99
129.99
Band 5
29.99
27.99
During this limited time, there will also be exclusive bundles available on the hihonor site, including products such as the Band 5 and mini Bluetooth speakers. Don't miss out on this amazing opportunity to get more for your money on your favourite items!
About HONOR
HONOR is a leading tech brand for global youth, born during the growth of mobile internet, and shaped by groundbreaking technology resulting from the company's unwavering focus on R&D investment. Embracing every possibility in the era of 5G and AI, HONOR aims to create an intelligent new world for youth by developing a smart living ecosystem and inspirational youth culture. HONOR will continue to set itself apart by discovering the fun in innovation, introducing a tech chic lifestyle, and offering a diverse and open online community for its ardent, growing fan base.
For more information, please visit HONOR online at hihonor.com or follow us on:
www.facebook.com/HonorUK/
twitter.com/UKHonor
www.instagram.com/ukhonor
www.youtube.com/ukhonor
community.hihonor.com/uk
Happy Nuts Comfort Cream keeps you fresh and comfortable where it matters.
According to the founders, "For too long, men's packages have been neglected. Your nuts are more than just another body part, so there shouldn't be a one-size-fits-all solution to the problems that men regularly experience down there."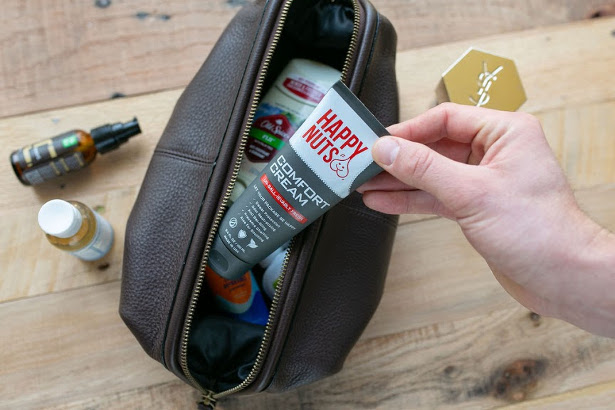 Scientifically formulated to apply as a cream and dry as a silky powder, Happy Nuts effectively absorbs sweat and creates an anti-friction layer without the powdery mess getting all over the place. That means that no matter what you're putting your body through, whether it's the rigors of sport, a hard day's work, or even a night on the town, your package will stay dry, fresh, and irritation free. No more itching, no more chafing, and definitely no more awkward re-adjusting in public. No matter the environment, Happy Nuts has your back.
Happy Nuts comes in a convenient and easy to carry tube, making it the perfect companion for all types of travel and other activities. The odor-neutralizing cream has its own subtle yet enjoyable masculine scent, and is formulated with natural ingredients including Coconut and Aloe Vera. Aloe is the main ingredient which provides over 75 different nutrient rich minerals for good health. Happy Nuts contains NO talc, aluminum, parabens, silicone, sulfates, alcohol, or gluten.
PUB QUIZ – Top Trumps Quiz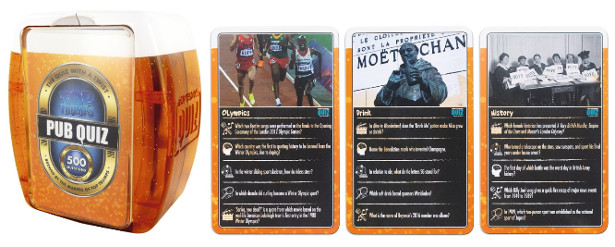 Grab a pint and pick out your team name for Top Trumps Pub Quiz. In this pub quiz game there are 500 questions on every subject from Art, Animals, Adverts and Acronyms to Toys, Transport, Technology, and Theme Tunes, with Decades, Food and Drink, and even Weather. There is something is test the brains of all ages and interests.
Comes in a cool, plastic portable case in the shape of a pint of beer
500 questions on 5 different categories: Sports, Music, Film & TV, Science and General Knowledge
Age 8+
Available on Amazon
RRP £9.99
Elderfit have a special offer for Father's Day gift so that people can sign their father or grandfather up for a years' worth of Elderfit classes for 40% less.

Elderfit specialises in exercise for the elderly, and since COVID-19 outbreak they have taken all classes online. The offer will be 40% off when they sign your father or grandfather up for a year's subscription and access to Eldefit classes: with the discounted offer the one-off payment would only be £66 for one whole year.
The main aim of the online videos is to reduce the risk of falls, but the videos also help strengthen upper body muscles for participants, so if a fall does happen they will be more able to pull themselves back up. Creating independence is a key element to the classes, therefore helping people re-discover their confidence and stability. With lockdown, this is more important than ever to help keep elderly people health and safe. This gift will help give children and grandchildren peace of mind that their loved ones are looking after their health.
For the Dad who is working on his fitness! Help him get the most from his physical activities!
Maximuscle Protein Bites 6 Pack: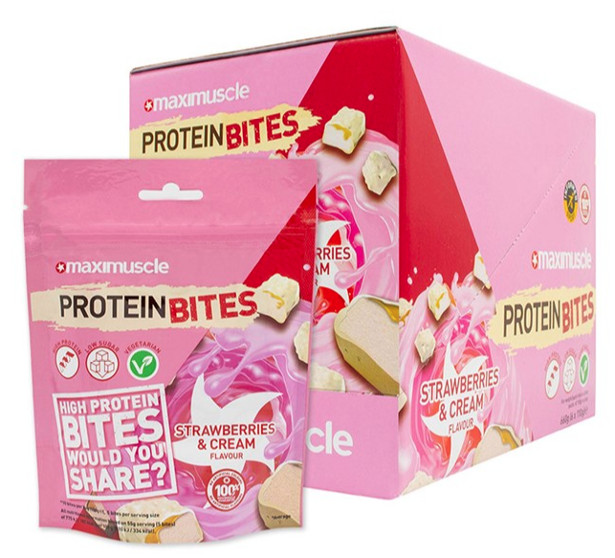 www.maximuscle.com/maximuscle/Maximuscle-Protein-Bites-6-Pack-110g/ – perfect for Fathers Day and a known favourite of Rugby Professional Anthony Watson, brand ambassador for Maximuscle!
&
Maximuscle Max Whey: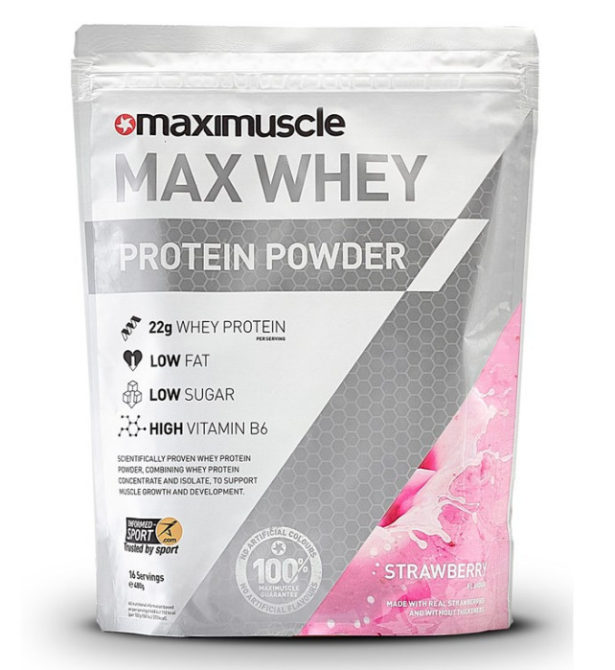 www.maximuscle.com/maximuscle/Maximuscle-Max-Whey-Protein-Powder-480g-Pack/ – again, a favourite of Rugby Professional Anthony Watson, brand ambassador for Maximuscle!
About Maximuscle
Our aim is to increase the awareness and benefits of sports nutrition to help our users build muscle, lose fat and tone up through our award-winning nutrition products and education.
Whether you are new to training or a seasoned veteran, sports nutrition can be confusing. That's why Maximiscle products focus on four specific training goals: Recover+ Build, Lean Definition, More Strength + Power and Gain in Mass + Size. For more information on these training goals and how Maximuscle can help you reach them, please visit www.maximuscle.com
.
Call Me Joe by Martin van Es and Andrew Crofts, RedDoor Press, paperback and ebook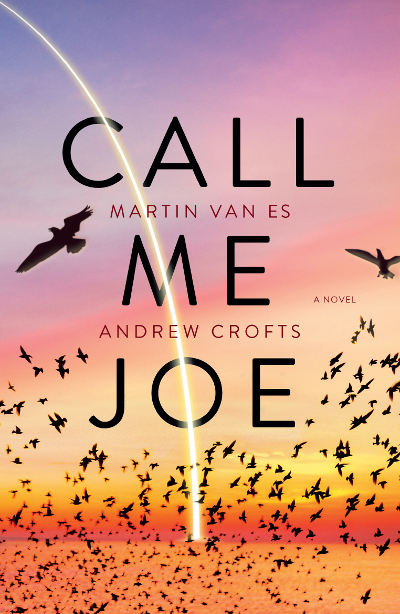 The world is on the brink of disaster.
The environment, society and mankind itself are facing extreme challenges in a world that is both more connected, and yet more divided than ever before. Fear and confusion seep into all parts of everyday life… now, more than ever, the world needs one voice, one guide…
One day the Earth is plunged into darkness and when light appears again so does a man – call him Joe – claiming to be the son of God.
Can Joe bring the world's most creative thinkers and leaders together to tackle the ills of mankind?
Can he help us change the world before it's too late?
In this compelling and prescient novel, Martin van Es and Andrew Crofts highlight the key concerns of our time and imagines a future where we, at last, all work together to ensure the future of our world and all the life that calls it home.
When I first came to America, my father brought with him a massive collection of Russian vinyls which held music that spoke of Russia's past and its present.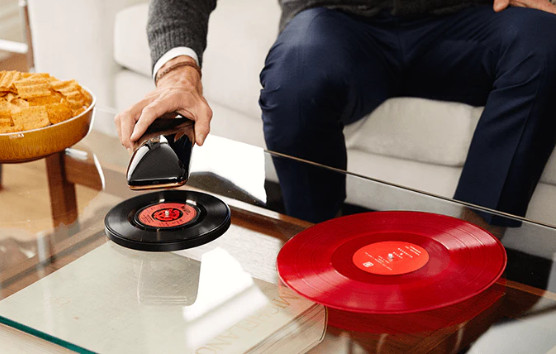 This started my love of vinyls and as I grew older I began to buy my own American records as well. Led Zeppelin, Pink Floyd, and the Eagles became my favorite bands. After some time, I wanted to relisten to my old vinyl records, but I didn't want to buy a big turntable that would fill up my desk. My wife ended up buying me a LOVE Turntable, which is the best piece of musical equipment I have – I am absolutely in love with it.
This turntable is for anyone who wants to maximize their space while also tapping into their past – I would highly recommend this item for anyone who works in a home office and loves to listen to their old records while working. It can be controlled by a smartphone to play records, skip and repeat tracks, alter the volume, and even select different RPM speeds and it is Bluetooth and Wi-Fi compatible.
For the modern man who wants to maximize their space while also tapping into their past – I would highly recommend this item as a gift for the special man in your life. It can be connected to your phone to control, and is easy to use. If he has some old records and wants to reminiscence, without having a clunky turntable – this is something extra special that you can also give him this upcoming Father's Day.
webuyhousesinbayarea.com
Just in time for Father's Day, Shugar Soapworks introduce a new men's scent, Charcoal Eucalyptus.
This invigorating soap is everything you'd expect from Shugar Soapworks and more. The charcoal provides a powerful, yet gentle deep clean and removes dirt and oils from pores. With the fresh eucalyptus scent, it's the ideal start or end to your day.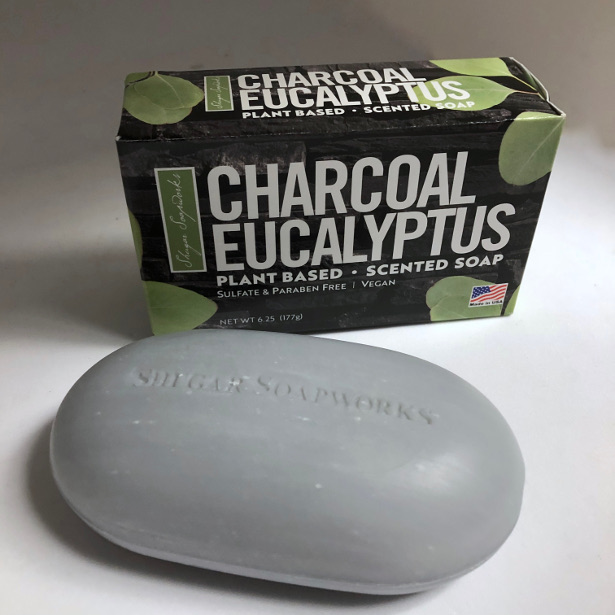 Already, it's getting rave reviews:
Anna: "I have to say this smell is everything!!! I will be going back and stocking up."
Ayden: "I am absolutely in love with this soap bar that Shugar Soapworks creates for men. I have very sensitive skin. I bought two when I first discovered them and I had to go back for more."
James; "Wonder Lather and fantastic scent!"
Shugar Soapworks believes that everyone should have access to high quality, natural soaps, which is why its Shugar and Venezia soaps are available at value retailers and priced at $1.00 a bar. We use only high-quality ingredients and scents and blend them together with RSPO certified, sustainably grown palm oil to create exceptional soaps with light but long-lasting scents. We never use artificial colors, animal products, preservatives, or chemicals or petrochemicals.
The soaps are available in eight refreshing scents.
At Shugar Soapworks, the well-being of our communities where our customers live, work, and play is a top priority. Each year, with your help, we donate individually wrapped bars of soaps to nonprofits across the United States that are helping those in need. Through our Clean Hands Save Lives™ program we are bringing our communities together to help make a difference in the lives of others.
To find a retailer, visit the Shugar Soapworks store finder. Find us on Facebook and Instagram @Shugarsoapworks, or email us with questions: customerservice@shugarsoapworks.com.
Unique in the beef jerky space due to having 25+ flavors.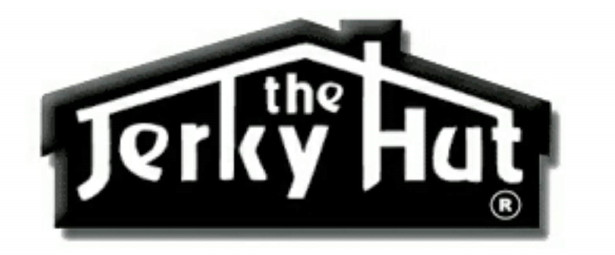 From Mild to the Hottest peppers in the World (Carolina Reaper, Ghost pepper), they have flavors for every beef jerky fan! They also make Salmon jerky, Gluten-Free, Exotic meats, & Beef sticks.
It is the perfect food for outdoor enthusiasts (Off-road, boating, hiking, running, etc). Online at www.jerkyhutonline.com. Shipping all throughout the United States & Canada.
YES WAY, BROSÉ!
OVER 50% RISE IN DRINKING ROSÉ AHEAD OF FATHER'S DAY

Forget craft beer or whisky, this Father's Day, award-winning retailer Aldi expects rosé to be the drink of choice for Dads across the UK. Thanks to fine weather and an increase in male drinkers, Aldi's rosé wine sales have spiked by +56% in the last month[1], and this is expected to continue as shoppers look to treat the men in their lives this June.
Rosé is certainly the drink of the moment, with over 4.5million Instagram snaps tagged #rosé, and its popularity shows no signs of stopping. Indeed, last Summer 1 in 8 bottles of wine drunk in the UK were rosé[2], and the IWSR and Wine Intelligence predict overall sales will be up +50% this year[3].
Once deemed a 'female' tipple, Aldi wine expert, Sam Caporn MW, says that is simply no longer the case: "Gone are the days when rosé was predominantly associated with women drinking sweet, brightly hued pink zinfandels. You just need to look at Aldi's range of rosé wines to see the scale and breadth of different wines that shoppers can easily access. Coupled with greater wine education, it's little wonder both women AND men are sharing a collective love of the pink drink."
Why not treat your Dad to a bottle (or two) this Father's Day? Aldi's fantastic selection of award-winning rosés includes everything from fizz to the best of English and French styles, which are sure to leave them blushing with joy.
Costieres de Nimes Rosé (£6.49, 75cl) – available online and in store
This rosé comes from Southern Rhone between Nimes and the Mediterranean. The blend of Grenache, Syrah and Cinsault grapes create a perfect balance of tangy and exotic white fruit notes, leaving a refreshing taste to the palate. Its attractive and unusual bottle makes the perfect gift for the big day
Lyme Block English Rosé (£8.99, 75cl) – available in store
Carefully crafted at Lyme Bay Winery in South Devon, this complex rosé has notes of cherry, rosehip and strawberries & cream to give a real British taste. Lyme Block English Rosé is a beautifully balanced rosé with a crisp acidity that adds to its off-dry quality and mouth-watering long finish. Perfect for giving dad a taste of the Devon seaside for under a tenner.
Organic Sparkling Rosé (£7.99, 75cl) – available online and in store
Transport your dad to Italy with this pink fizz which has been sourced from the Corvezzo family's 150-hectare estate, 30km north of Venice. Ideal for summer sipping, the delicious notes of rose and fresh red fruit flavours of raspberries, strawberries and cherries creates a crisp acidity, which balances well with its mousse quality. Organic Sparkling Rosé offers a more sustainable tipple that is free from herbicides and pesticides, perfect for the environmentally conscious Dads out there.
Veuve Monsigny Champagne Rosé (£16.99, 75cl) – available only online
Push the boat out with a bottle of this award-winning and best-selling pink fizz, produced in collaboration with Champagne Philizot. This carefully aged sparkling rosé has crisp red berry flavours, complimented with hints of citrus. The delicate pastry notes leave a lingering and well-balanced flavour, adding to its complexity and length. Ideal for raising a toast to Dad on Father's Day!
Deakin & Francis are a UK based family-owned business who specialise in Personalised and custom cufflinks, perfect for Father's Day.
They have a range of novelty, mechanical cufflinks for dads interested in any sport and hobby as well as more traditional engravable pieces. Deakin & Francis also ship internationally, have over 230 years experience and are known world-wide for their range.
They have put together their own guide for Father's Day which would be absolutely perfect for your audience:
www.deakinandfrancis.co.uk/2020/05/27/personalised-gifts-for-fathers-day/
THE GOLDEN TICKET TO FATHER'S DAY
WIN A CHERISHED CHEDDAR GORGE CHEESE EXPERIENCE
This Father's Day one lucky cheddar cheese shopper will win a Golden Ticket to experience the ultimate cheese lovers day out.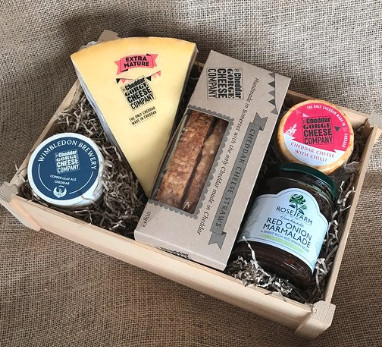 For all cheese devouring fathers, The Cheddar Gorge Cheese Company are launching the Father's Day Lucky Lockdown Lunch Box. Sixty limited edition hampers will feature a 500g portion of our Extra Mature Cheddar, a 190g Round of our Cheddar blended with crushed chillies, one 190g boxed Round of Cheddars with Ale (blended with Wimbledon Brewery Copper Leaf Ale), 1 Box of Cheese Straws and a large jar of Somerset made Red Onion Marmalade. Of these boxes, one will include the Golden Ticket grating access to The Cheddar Gorge Cheese Experience.
Inspired by the enchanting tales of Willy Wonka And The Chocolate Factory, the Golden Ticket will grant one father (plus guest) access visit The Cheddar Gorge Cheese working dairy. Set within Somerset's renowned meandering gorge, the experience will include:
A welcome breakfast followed by a tour of the dairy
Cheese making with the best cheese makers in the West County
Traditional Cheese grading within one of our Maturing Stores
A visit to the deep and mysterious natural Cheddar Gorge Caves where some of the cheeses are matured
Lunch and cheese tastings with company owners John and Katherine Spencer
The family run business has made it their mission to produce heritage cheddar cheese true to its regional provenance and traditions. Since 2003 they have succeeded at doing exactly that, winning major awards and acclaim as the only cheddar still made in its natural birthplace.
So, this year it's time to get your Father's Day gift ordered with Somerset's only authentic producer of Cheddar Cheese.
Prices for the Father's Day Lucky Lockdown Lunch Box starts from £30. To purchase visit www.cheddaronline.co.uk/.
When more people are starting to work from home, it seems that organizing a working space is of the highest priority. Dads can benefit from an inspired computer desk gift. It's at the desk that fathers spend most hours of a day, working and focusing on small and large projects.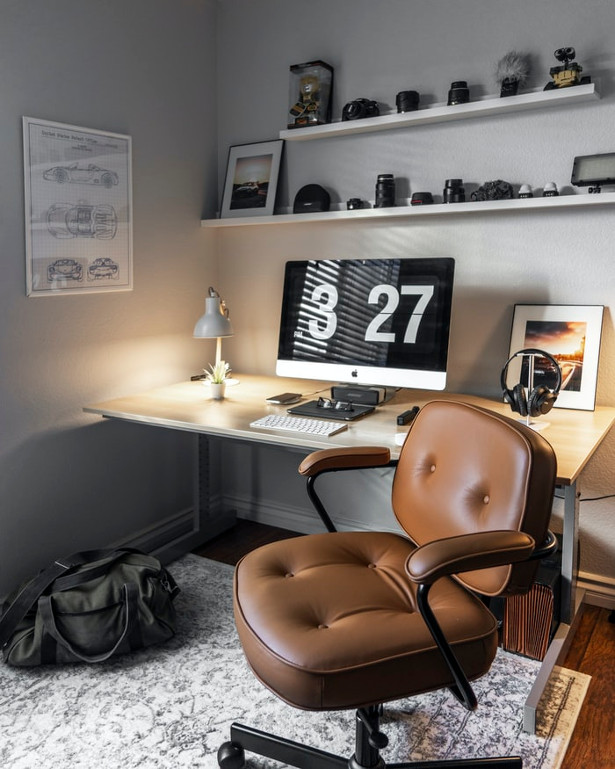 Today, computer desks aren't the same they used to be just a few decades ago. While it's true that desk jobs are now popular, it's also true desks themselves are different.
Studies show bad posture is influenced by the working position at the desk. This is the main reason a Father's Day gift idea list needs to include a standing desk. As their name suggests, these desks are height adjustable and they prevent bad back posture when working at the computer.
The average desk height of 111cm is considered beneficial for proper working posture when standing. It's a position that allows a natural 90-degree angle of the elbows with the floor.
But standing is also beneficial for burning calories. You can burn a few hundred more calories when standing for 8 hours instead of sitting for a full day at the desk.
Working at a standing desk brings posture benefits and added caloric consumption. Dads working from home can use these desks to also alternate sitting and standing.
Apart from the health benefits, a standing desk can also enhance focus while working at the computer. It might be difficult to concentrate for hours, even with short breaks without a bit of movement.
In terms of practicality, standing desks are as good as standard fixed height desks. Today, fathers can work at single or a dual monitor computer desk if they need a bit more space. But the best part is they can take better care of their health while concentrating on the monitor for at least 8 hours each day.
www.standorsit.com
Certainly It can be very hard to purchase a gift for a dad, they can be very particular with what they like and often aren't as fond with the gifts you may choose.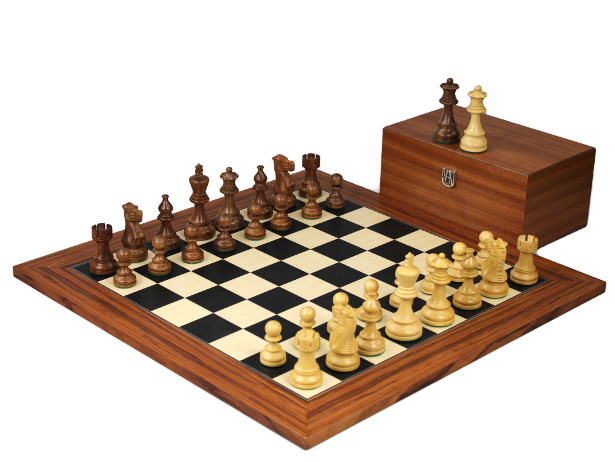 We have the perfect gift to lighten any dads day by presenting them with a solid wood traditional game. Indeed most dad will appreciate these handcarved and handmade gifts for these special occasions. These wonderful chess and backgammon sets have been carved with months of craftsmanship and made with high quality. A perfect gift handmade to get him started with a new hobby or perhaps even an addition to a collection. Indeed we assure you he would be happy with such intricately hand carved gifts made and sourced from around the world. These fantastic handmade gifts have taken a large portion of time to make by skilled artisans with inlaid mother pearls, a beautiful gift for a loving and caring father that he deserves for all the effort he has place into you. This may even lead to a rise in interest amongst the family and potential friends leading to endless hours of fun!
www.chessgammon.co.uk
There's still time to get your Dad a great gift! Culture Carton is the best subscription box for men, and makes a great gift for any guy in your life.
www.culturecarton.com/subscribe/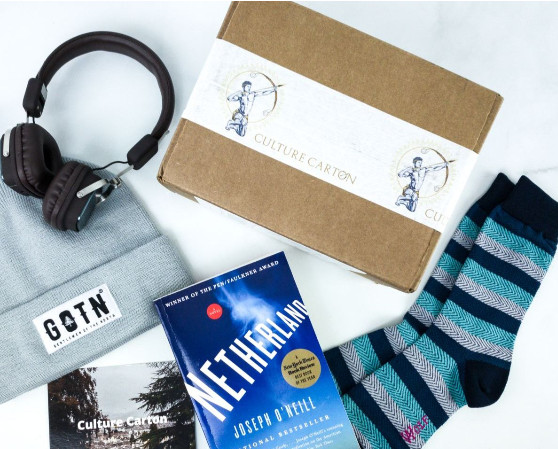 MOOSE Mule Cocktail Box – The Ultimate Last Minute Father's Day Gift
The MOOSE Mule Cocktail Box makes for a great gift for budding mixologists or is the perfect present to treat the father figure in your life by making them 4 x MOOSE Mule Cocktails.
MOOSE – The Alpine Spirit is made in the mountains of Austria and is a blend of mountain herbs such including mint, gentian, nettle and pine, with the natural sweetness of Canadian maple syrup and some subtle chilli heat.
This exciting spirit is outstanding for mixing in cocktails and the MOOSE Mule Cocktail Box contains all the ingredients you will need to mix four delicious MOOSE Mule cocktails at home. This includes fresh orange, lime and mint, a 20cl MOOSE bottle and Fever Tree mixers meaning the cocktail box is perfect for ZOOM cocktail parties, cocktails at home and in the park or a simple gift for friends and family.
MOOSE Mule
50ml MOOSE
200ml Quality Ginger Ale (MOOSE recommends Fever-Tree)
40ml Soda Water
Fresh Mint
Fresh Orange
Fresh Lime
Fill a large wine glass with ice. Add mint, then squeeze and add a wedge of lime. Add an orange zest, then add 50ml MOOSE. Swirl around the ice and ingredients. Add 200ml ginger ale. Top with 40ml soda water and stir gently.
MOOSE Mule Cocktail Box RRP: £20 including free delivery (ABV: 35%)
Available from: themoosedrink.com, Not On The High Street and Yumbles
MOOSE is also sold in individual bottles. RRP: £15 for 20cl or £36.99 for 70cl
Available from: themoosedrink.com and Master of Malt
About MOOSE – The Mountain Spirit
MOOSE is a unique combination of mountain herbs such as mint and pine, Canadian maple syrup for natural sweetness and subtle chilli heat. MOOSE is best for mixing in simple, outstanding and easy to execute drinks such as the MOOSE Mule, Chilli & Maple Daiquiri and the Raspberry Mousse.
MOOSE is made in Arlberg at the 135 year old Freihof Distillery, close to the world famous ski resort St Anton Am Arlberg. This family distillery has been distilling the finest Austrian spirits since 1885 and helps MOOSE to be a true expression of modern Alpine lifestyle, full of provenance and authenticity.
MOOSE is passionately committed to fighting the effects of Climate Change and saving the snow, by aiming to plant 200,000 trees in Northern Sumatra this year with The Sumatran Orangutan Society. MOOSE also organise 'Alpine Litter Picks' when the snow melts in the Alps to help preserve the mountains for the next season. Further information on MOOSE's sustainability credentials is available at: www.moosebynature.com
Instagram: @themoosedrink
Twitter: @themoosedrink
Facebook:@themoosedrink
The Ultimate Last Minute Father's Day Cocktails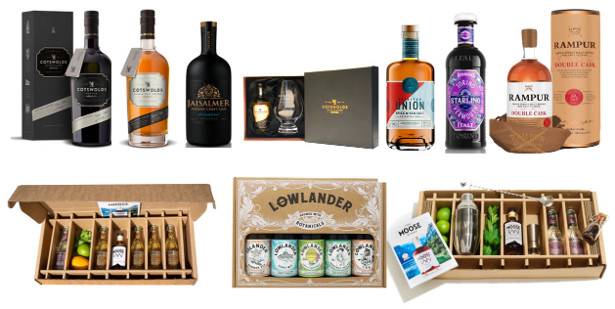 Treat the Father Figure in your life to premium cocktails this Father's Day (21 June 2020) with this great selection of alcohol ranging from an Italian vermouth to a cocktail set complete with an engraved shaker.
Lowlander Sobeer Citrus Mocktail
150ml Lowlander 0.00% Wit Beer,
30ml Seedlip Grove,
10ml Ginger syrup,
10ml Lime juice,
Garnish: A juiced orange peel
Fill a highball glass with ice. Stir all ingredients and strain into the glass over ice. Garnish with a swirl of juiced orange peel.
Lowlander 0.00% can be purchased as part of the Lowlander Explorer Gift Pack, which also includes,
1 x Lowlander Yuzu & Grapefruit, 1 x Lowlander Grapefruit Pale Ale, 1 Lowlander I.P.A, 1 x Lowlander Islander
RRP: £29 (ABV various). Available from NotOnTheHighStreet.com.
Lowlander 0.00% can also be purchased as a case of 24 x 330ml bottles.
RRP: £32.68 Available from: Westons Cider
MOOSE Mule
50ml MOOSE
200ml Quality Ginger Ale (MOOSE recommends Fever-Tree)
40ml Soda Water
Fresh Mint
Fresh Orange
Fresh Lime
Fill a large wine glass with ice. Add mint, then squeeze and add a wedge of lime. Add an orange zest, then add 50ml MOOSE. Swirl around the ice and ingredients. Add 200ml ginger ale. Top with 40ml soda water and stir gently.
The MOOSE Mule Cocktail Box contains all the fresh ingredients needed to make 4 x MOOSE Mules, including the fresh mint and orange!
RRP: £20 including free delivery (ABV: 35%)
Available from: themoosedrink.com, Not On The High Street and Yumbles
MOOSE Mojito
50ml MOOSE
10ml Maple Syrup
Lime
Mint
Soda Water
Unlike a normal mojito, this MOOSE Mojito needs to be shaken. Add all ingredients except the soda water to a shaker. Pour all ingredients directly from the shaker into a large wine glass and top with soda water.
The MOOSE Cocktail Set includes all the fresh ingredients you need to make 2 x MOOSE Chilli & Maple Daiquiris and 2 x MOOSE Mojitos along with a personalised engraved cocktail shaker, bar spoon and jigger.
MOOSE Cocktail Set + Engraved Shaker RRP: £35
Available from: themoosedrink.com
Cotswolds Gin Sour
50ml Cotswolds Dry Gin,
25ml lime juice,
12.5ml sugar syrup,
½ egg white (optional)
2 dashes of aromatic bitters (such as Angostura).
Garnish: mint and a lime wedge.
Place all the ingredients except the bitters into an ice-filled shaker, shake and serve over ice in an Old Fashioned glass.
Add the aromatic bitters and then garnish with a sprig of mint and a wedge of lime.
Cotswolds Dry Gin RRP: £34.95 for 70cl (46% ABV).
Available from Cotswoldsdistillery.com, Waitrose, Majestic, Oddbins, Laithwaites, Harvey Nichols, Selfridges and Fortnum and Mason.
Cotswolds Whisky Highball
50ml Cotswolds Single Malt Whisky
Soda Water
Garnish: Rosemary sprig & slice of orange
Fill a highball glass with ice and add in 50ml Cotswolds Single Malt
Whisky. Top with soda water and ideally garnish with a sprig of rosemary and a slice of orange.
RRP: £44.95 for 700 ml. ABV 46%.
Available from: waitrose.com, majestic.co.uk, thewhiskyexchange.com, Harrods, Laithwaites and cotswoldsdistillery.com
Cotswolds Single Malt Whisky is also available in a Mini Cotswolds Whisky Glass Set which contains a xxcl bottle of Cotswolds Single Malt Whisky and a branded Gelncairn Whisky Glass.
RRP: £17.95 ABV: 46%.
Available exclusively from: cotswoldsdistillery.com
Jaisalmer Negroni
25ml Jaisalmer Indian Craft Gin
25ml Campari
25ml Sweet Vermouth
Stir all the ingredients over ice in a rocks glass for around 20 seconds, until chilled.
Top with ice and garnish with an orange peel twist.
Jaisalmer Indian Craft Gin RRP: £34.95 (ABV: 43%)
Available from: The Whisky Exchange
Union Rum Dutch & Stormy
50ml Union Rum Spice & Sea Salt
150ml Ginger Beer
Garnish: Lime Wedge
Pour 50ml Union Rum Spice & Sea Salt in a highball glass gilled with ice. Add 150ml Ginger Beer and garnish with a lime wedge
RRP: From £34.95 for 70cl (ABV: 41%)
Available from: Master of Malt, Amazon, The Whisky Exchange and spirited-union.com
STARLINO Rosso Manhattan
1 Part STARLINO Rosso
2 Parts Rye
2 Dashes Bitters
Garnish: STARLINO Maraschino Cherries
Stir all ingredients with ice and strain into a chilled coupe glass. Garnish with STARLINO Maraschino Cherries
STARLINO Rosso RRP: £23.00 for 75cl (ABV: 17%)
Available from: Amazon.
STARLINO Maraschino Cherries RRP: £10 for a 400g jar, £20 for a 1kg tin
Available from: Amazon
Rampur Double Cask Indian Single Malt Whisky
Fill a rocks glass with ice and pour over Rampur Double Cask Indian Single Malt Whisky
RRP: £60 for 70cl (ABV 45%)
Available exclusively from: www.thewhiskyexchange.com
Most well-known for their behind-the-scenes craft beer experiences in 11 cities across the US and Canada, City Brew Tours is now offering more than just brewery tours.
They are bringing their expertise and passion for beer right to your doorstep with their Beer Events At Home online experiences.
These events are perfect for the solo enthusiast, or anyone looking to plan a fun and memorable virtual event for a special occasion or work function. So, if you're looking for a great gift for dad, you're in luck! Participants can enter the world of beer and food with the City Brew Tours Beer & Cheese Paring Happy Hour. This is one hour of expert-guided education and fun that dads can enjoy this Father's Day.
Looking to take all that beer-flavored fun to the next level? The Live Homebrew Experience is not only a class, but also comes with a homebrew kit. That means, all the tools and ingredients he'll need to brew his first batch of beer will be shipped to him before the class begins. When the big day comes, an expert guide will lead him from start to finish through the brewing process, incorporating beer history along the way.
Each of these experiences are excellent activities that can be just for dad, or booked as a private experience for a group. Either way, they are great gift options for any beer-loving father.
LA PAINT NIGHT WOULD LIKE TO WELCOME YOU TO A SIP 'N PAINT LIVE ONLINE
SESSION WITH YOUR INSTRUCTOR, GRANT CONBOY!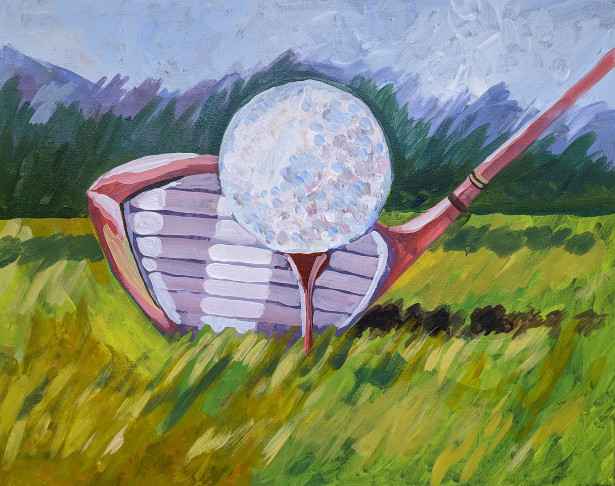 We want to showcase this painting titled "Golf, Father's Day Edition".
This painting is for golf enthusiasts or dads looking for something fun to
do on Father's Day. This is a Father's Day Edition so surprise your father
with the perfect gift this year by giving him the opportunity to paint one
of the most beloved sports.
Admission includes a virtual seat to this Online Live Session via Google
Meet. Grant will guide you through approximately two hours of instruction
and provide some basic painting techniques for a fun, relaxing experience.
Joining and viewing information will be sent via email.
THIS IS A USE YOUR OWN SUPPLIES SESSION
PLEASE HAVE THESE SUPPLIES AVAILABLE AND READY FOR USE BEFORE SESSION
1. Computer, Laptop or mobile device: We suggest using a larger screen
device.
2. A blank canvas: We recommend 16×20 size, but you can paint on any size
or surface you prefer. Canvases can be purchased at Amazon.com,
Michaels.com or any online art supply store. Please be aware of shipping
time to ensure materials are delivered on time before your session.
3. Two paint brushes: One for large round brush (1/2″-3/4″
wide) and one small round brush for details. Brushes can be purchased on
Amazon.com, Michaels.com or any online art supply store. Please be aware
of shipping time to ensure materials are delivered on time before your
session.
4. Acrylic Paint Primary Colors: Red, Yellow, Blue, Brown (burnt umber),
White. Paint can be purchased on Amazon.com or Michaels.com or any online
art supply store. Please be aware of shipping time to ensure materials are
delivered on time before your session.
5. Paper Towels: Or old rag for cleaning your painting area
6. Water Cup: Any plastic cup or a cup that you don't mind getting dirty.
(fill cup with water)
7. Palette: Paper plates work well for paint mixing.
Optional Materials: Apron, Easel, Plastic Tablecloth or Newspaper to cover
the area that you are painting on.
WHAT TO EXPECT
Our live stream will be online 30 minutes before the event starts. We
recommend that you have everything set up, online and ready to paint 15
minutes before start time 6PM. This session is for all ages. If you have
any questions please email us at info@lapaintnight.com
Give a gift to remember this Father's Day
Sunday 21st June 2020
Father's Day this year is likely to be a little different for many of us, so why not give the gift of wonderful memories with a gift experience from The Celtic Collection.
The Collection is home to five unique hotels, The Celtic Manor Resort, The Manor House, Coldra Court, Newbridge on Usk and Tŷ Hotel, as well as the luxury Hunter Lodges. Gift experiences range from golf days that can be enjoyed now, to PGA lessons, to delicious dining vouchers to experience once restaurants reopen.
Gift a golf day to remember
Fathers can tee-off at one of Europe's finest golfing destinations and enjoy their very own Ryder Cup experience at the host venue for the 2010 match between Europe and America. In a summer when the European Tour returns for two tournaments at Celtic Manor, Dads will have the chance to follow in the footsteps of Ryder Cup stars like Rory McIlroy, Graeme McDowell and Ian Poulter.
The Twenty Ten gift experience package starts from £119 per person. The Celtic Collection courses are now open.
Tee off with a PGA Professional
For Dads of all golf abilities looking to improve their game, an expert tuition session from a PGA Professional is a fantastic way to spend an afternoon, once lessons reopen. The one on one session benefits from all the latest technology as well as the expert advice from a professional at our Celtic Manor Academy.
Gift vouchers start from £60 per person based on an hour's session.
Enjoy a relaxing break away
Give your Dad something to look forward to by treating him to an overnight stay where he can relax and unwind in luxury. Choose from an overnight stay at the chic Coldra Court Hotel (£140 for two) where he can enjoy a delicious two course evening meal in the Rib Smokehouse & Grill. Or spoil him with a Celtic Escape in the main five-star Resort Hotel, which includes a sumptuous three course dinner (£192 for two). Both packages include breakfast and full use of the spa facilities during the stay.
Gift packages priced at £142 for two people.
Delicious dining
For foodie fathers, The Celtic Collection offers over 15 different dining and drinking options, from hearty grills and steakhouses to five-star seasonal cuisines. Each restaurant offers a unique experience, from the Twenty Ten Clubhouse with its spectacular views, to modern Asian flavours in PAD Restaurant at The Manor House.
Gift vouchers start at £43.90 for two people.
All gift experiences are valid for 12 months. Golf courses are now open but the main resort is currently closed due to COVID-19 restrictions. For more information on all the experiences available visit: www.celtic-manor.com/dining/fathers-day
Mount-It!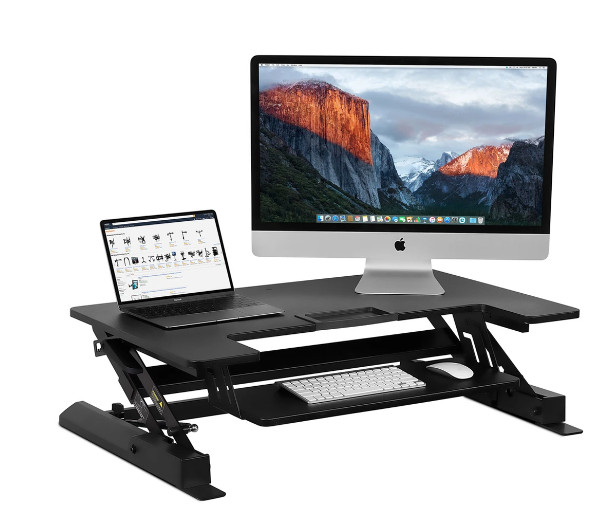 provides excellent ergonomic desk solutions to help others work more mindfully and healthfully from home. The wide-standing desk converter gives you the option to go from sitting to standing in seconds. It can be placed on top of any surface and turn it into a standing desk. Adding this product to your current set up will help minimize tech neck and back problems due to allowing the adjustable height feature, which allows you to move it to the perfect height for you. Any Dad looking to make their work more efficient will love the standing desk converter from Mount-It!
Pair of "Turbine" cufflinks from Lahosky.com.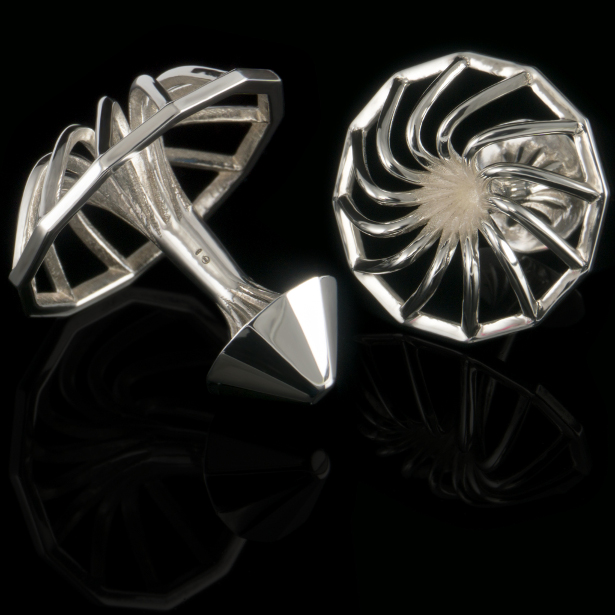 Handsome strength in elegant geometry. A light, open design that allows the cuff fabric to peek through and convey the shirt colour. Luxurious black polished wood cufflink case (great for gifts!) is included free with each pair that you purchase.
Lahosky is a new cufflink design house, offering unique styles that make a man stand out with sophistication. All pieces are designed in London, then cast, hand-polished and hallmarked in Birmingham's famous Jewellery Quarter. Everything starts in solid .925 Sterling silver – a classic look that pairs with anything. They also offer quality 18k gold and black rhodium gloss plating over the silver for something a bit different.
Free Royal Mail tracked delivery, next business day in the UK. Visit them at www.lahosky.com, or see more about how they're made on their YouTube channel ( youtu.be/3kVccml6K3w )
This super premium hand crafted single malt whisky is matured in hand-selected American Bourbon barrels as well as European Oak Sherry casks which are chosen by Master Distiller, Anup Barik:
RRP: £60 for 70cl (ABV 45%) Available exclusively from thewhiskyexchange.com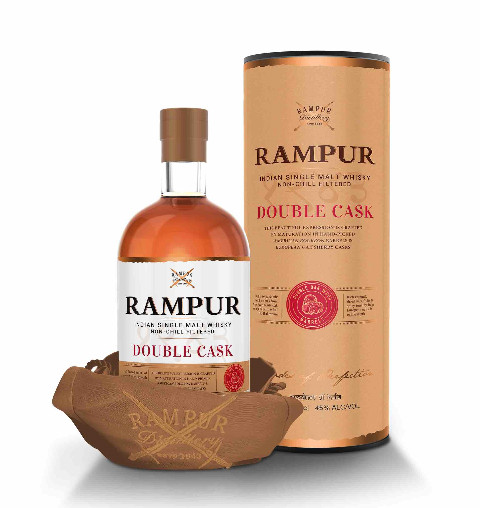 Rampur Distillery, India's largest and oldest distillery dating back to 1943, is situated in the foothills of the Himalayas. The unique distilling location of the Himalayan foothills exposes the whiskies to polar opposite climate conditions throughout the year, with the flavour of the famous Indian Summer giving Rampur Whiskies an added dimension and depth.
Distilled in traditional copper pot stills, the malt matures for two-thirds of its life in handpicked American Bourbon Barrels and a third in European Oak Sherry Casks at India's largest distillery and is then non-chill-filtered and bottled at 45%. Delicate balsamic vanilla notes from the American white oak compliment the full-bodied aroma whilst rich caramel, dried dark fruits and spiced tonality from the European oak add to the depth of flavour.
G-ILATES PILATES Online Pilates Classes
A GREAT GIFT FOR DAD'S THIS FATHER'S DAY
WHY PILATES? Pilates is a great way to strengthen your body, improve posture, flexibility as well as relieve stress and tension. If Dads are able to practise Pilates regularly, they will notice the benefits, not only in their general fitness but also their health and wellbeing. All of this couldn't be more important in today's challenging times as our movements and activities are restricted.
WHY DADS? Pilates is not just for women. In fact, it was created by a man and initially intended for men to do it.
G-ILATES FATHERS DAY GIFT PACKAGES:
• Father's Day Pilates package – £35 (1x 1:1 session + 2x classes)
• Father's Day Pilates class package – £25 (5x classes)
SOCIAL MEDIA
www.instagram.com/gilatespilates www.facebook.com/gilatespilates
Wood carving is extremely relaxing. A new hobby would be the perfect gift for Father's Day.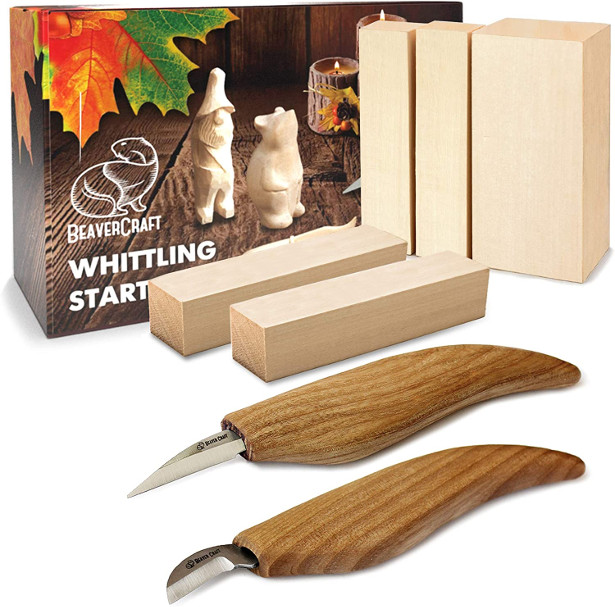 Learn to carve different projects out of wood. BeaverCraft tools would be a great idea to go with.
For example, whittling kit S16 comes with knives and wood. Nothing else needed to start carving right away.
beavercrafttools.com/category/product-catalog/i-wood-carving-tools-sets/
A FLORAL FATHER'S DAY EXPERIENCE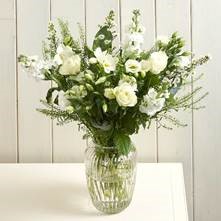 Celebrate Father's Day with a handsome bouquet from award winning online florist, Serenata Flowers
58% of men say they'd appreciate a bouquet of flowers
Free delivery on all orders, seven days a week
It is a common misconception that men don't like flowers, but recent research by Serenata Flowers found that an amazing 58% of men would actually appreciate receiving a bouquet! So why not make dad's day and send a gift with a difference this Father's Day?
As you celebrate and appreciate dad on 21st June, break away from the tradition of socks or beers and send dad a lovingly hand-arranged bouquet to enjoy instead.
THE FATHER'S DAY BOUQUET –NOW: £29.99 (Save £10)
Comprised of a delicate arrangement of Freesia, Lisianthus, Asters and Stocks, this bouquet is a simple, yet elegant, display sure to make dad's day. A gift far better than socks this Father's Day, this charming selection will let dad know how much you care and appreciate him every time admires them.
If you can't be with dad in person this year, the UK's leading independent online florist Serenata Flowers offers free next day delivery until 10pm, so you can send dad a present that will brighten any room in the house, from the man cave to the kitchen.
Note: Serenata Flowers' couriers are observing social distancing guidelines when making deliveries to ensure the safety of recipients.
Serenata Flowers offers the best possible prices and provides a fast and convenient way to gift fresh flowers to family and friends, whatever the occasion, offering FREE next day delivery seven days a week. Customers can order as late as 10pm for next day delivery.
Serenata Flowers sells affordable fresh flowers and bouquets lovingly hand-arranged by floral artists and hand-delivered by couriers in the UK. For more information, visit www.serenataflowers.com.
OFFENSIVE Fashion launched in Spring 2020 to bring soft, yet durable and stylish apparel to the active man who likes to ask questions and provoke debate. The brand's first collection of T-Shirts and Polos was created from its founders' mission: to sell feel-good clothing that's inoffensive to the planet, and that starts a conversation through a provocative name.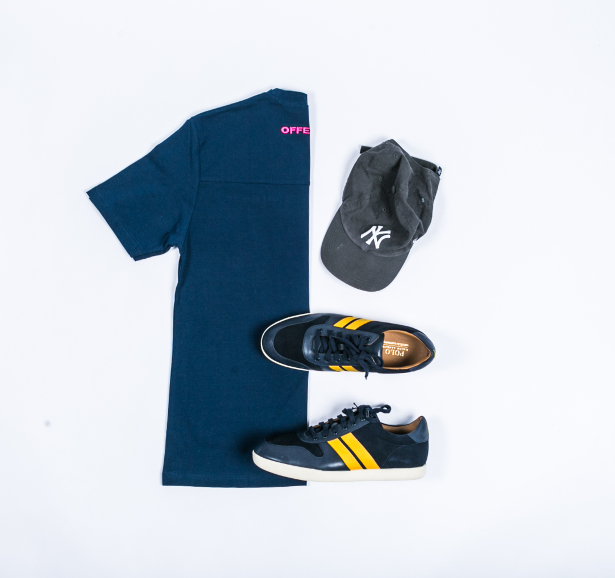 This is NOT fast fashion! Garments are inOFFENSIVE to the planet, being made from Oeko-Tex Standard 100 certificated fabric to ensure the least toxic process of manufacturing, as well as real comfort and peace of mind for the wearer.
The collection consists of fun, superlative quality branded Polos and T-shirts in a range of colours: Navy, White and Black with varied bright coloured graphics and pink and red embroidered logos. Polos are priced at £58, and T-shirts range from £35-44, available to buy via the website.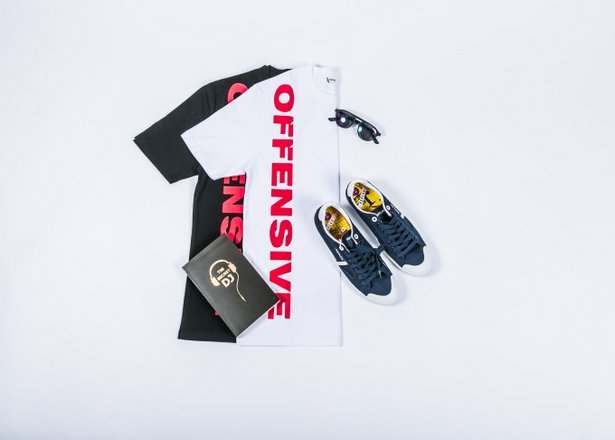 OFFENSIVE Fashion have launched two talented individuals, DJ and Music Producer, Jazz Purple and High-Fashion Catwalk Model, Pascal Wilke. Jazz and Pascal are OFFENSIVE Fashion men because they are #OnTheOffensive – talents that have worked hard to get there. OFFENSIVE Fashion respects hard work, feel-good vibes and people who take ownership of their goals – men who #GetOnIt!
Jazz Purple has an extensive career in music, producing songs with Courteeners in their latest album, Starley, Bipolar Sunshine and Tinie Tempah. Check out his Instagram @JazzPurple_ or listen to his music at Jazz Purple on SoundCloud.
Introducing OFFENSIVE Fashion ambassador Jazz Purple
Photo credits: @JordanneDesigns
Listen to Jazz Purple on SoundCloud 
Follow @JazzPurple_ on Instagram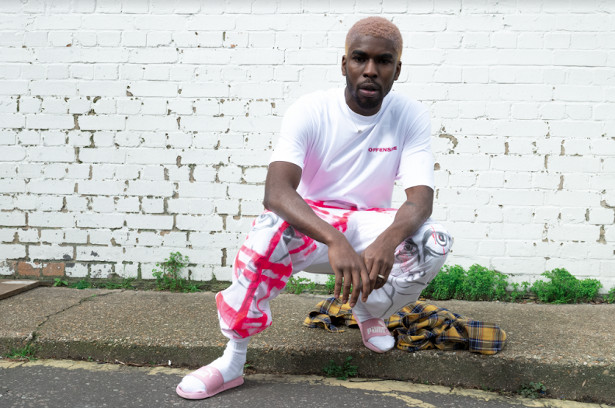 Ola Onabule (AKA Jazz Purple) was born in Islington, London, where he built an impressive career even before leaving the capital to study Architecture at university. He started his own label, Rugged Ram, in 1994 and produced 7 albums on his own, before transferring to new management.
Ola has always been a creative personality meaning he was given the incredible opportunity to record for Elektra and Warner Brothers before producing his first album, More Soul Than Sense, in 1995. He is described as an acclaimed 'multi-instrumentalist, vocalist, and producer with unlimited potential.. and Mancunian swagger to boot' by the media platform, Goldflakepaint.co.uk
But his name may be familiar from other sources. After working his way to the heart of the Manchester music scene with considerable style and speed, Jazz Purple was given a Nando's Black Card famously reserved for VIPs, which allows the cardholder and four friends to eat for free at any of the chain's restaurants. Jazz Purple, and labelmate, Bipolar Sunshine, made the headlines by using their cards to allow the homeless within inner city Manchester to eat for free!
Pascal Wilke is a well-known German catwalk model whos seen success throughout his modelling career, he regularly walks for Ready-To-Wear and Haute-Couture brands such as Gucci, Givenchy and Vivienne Westwood.  Check out his Instagram @pascal.wilke
Introducing OFFENSIVE Fashion ambassador Pascal Wilke
Photo credits: @JordanneDesigns
Follow @pascal.wilke on Instagram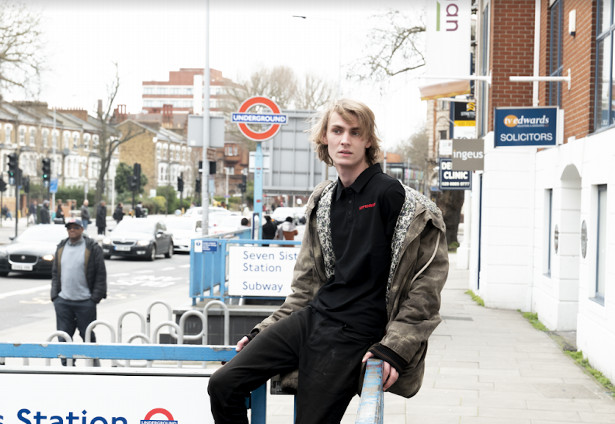 Pascal Wilke is a 23-year-old London-based model from Cologne, Germany, who can be seen strutting his stuff on runways for designers including Gucci, Vivienne Westwood, Balmain, Pringle and Givenchy. A true European, he works between Paris, Florence and Milan, as well as cities in Germany and Sweden.
But it's London he's chosen as his home, having found romance on set and followed his heart. Other loves include his football team, SC Fortuna Koln, and when he's not being photographed, he can be found kicking a ball himself!
Having finished school aged 18, where he was then discovered by a model scout in the train station of his hometown, of all places. Having been convinced to sign up with an agency, he's been in demand ever since!
Over the years, Pascal's fascination with fashion began to grow and he quickly learned what went into making high quality garments. He decided to take a temporary role as Studio Assistant for designer @Kaushik_Velendra, gaining experience of working with a talented design and pattern cutting team, developing his knowledge of fit and fabric properties.
Although it's important to gain experience and education, Pascal strongly believes it's important to "Be happy – don't take life too seriously". Whether it be cooking or exploring woodland spots and parks, Pascal likes to take time for himself and enjoy nature's landscapes.
When not isolating due to the coronavirus, Pascal is usually found outside being adventurous. He says, "Whenever the weather is good, you'll find me outside, but during these times, I have taken to cooking and self-care."
Having the right balance of work/life is something he believes in passionately. His modelling lifestyle gives him the freedom to spend quality time with friends, while being involved in many major catwalk shows, but he notes that his job brings "something new and exciting every time".
OFFENSIVE Fashion Polos and Tees are available to buy now from www.offensivefashion.com
Check out the InTouch Rugby Fashion and Style Editor At Large Options below… "I am just loving OFFENSIVE, very comfortable and they are realyl stylish… I'm absolutely delighted with them".
OFFENSIVE Polo
5 Colour Options: (White w. Pink Embroidery pictured), Black w. Red Embroidery, White w. Red Embroidery, Navy w. Pink Embroidery, Black w. Pink Embroidery
Price: £58.00
Website Link: www.offensivefashion.com/product/offensive-polo-white-w-pink-embroidery
OFFENSIVE Vertical Print T-Shirt
3 Colour Options: (Black pictured), White, Navy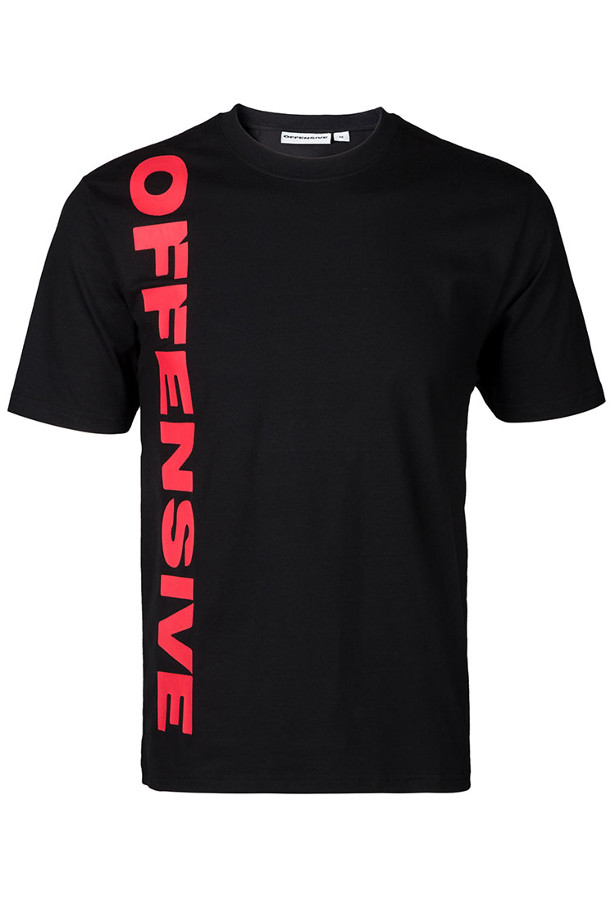 Price: £38.00
Website Link: www.offensivefashion.com/product/offensive-vertical-print-t-shirt-black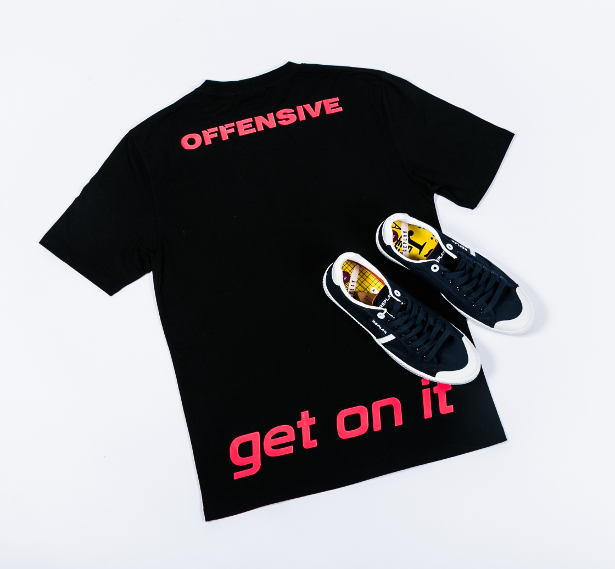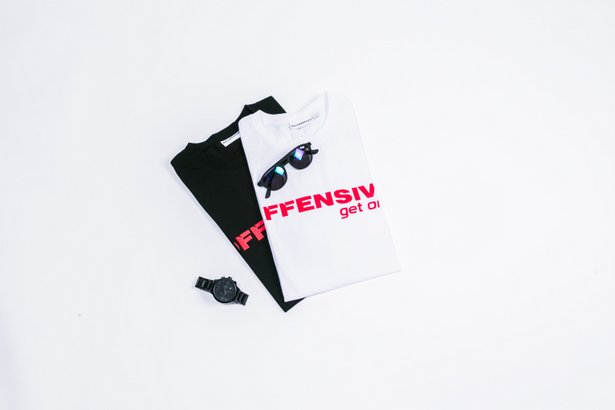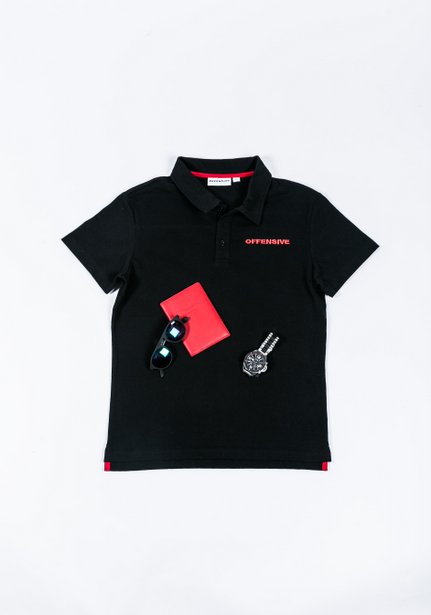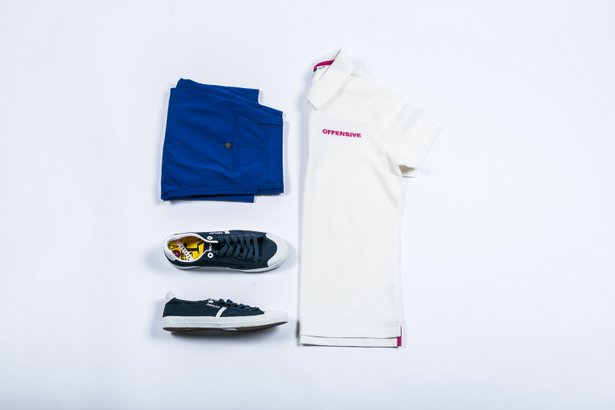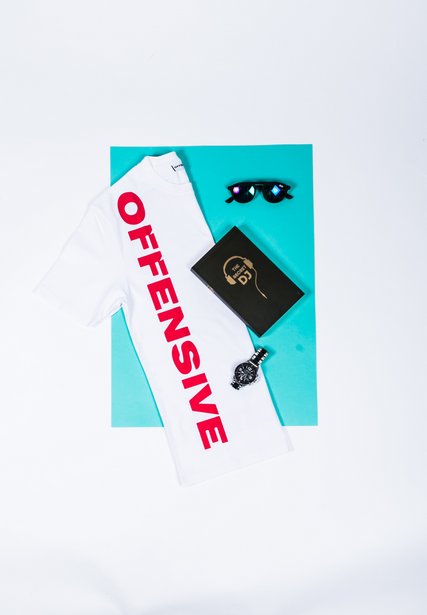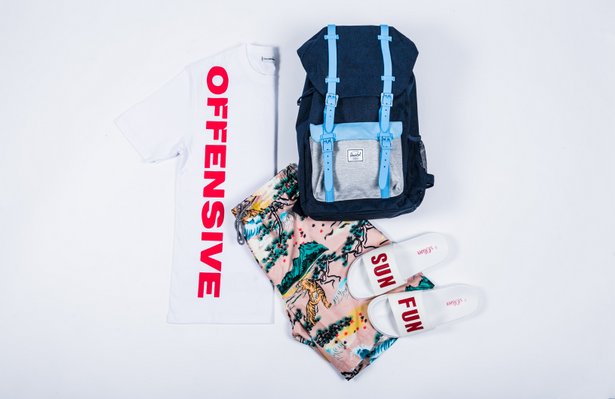 Tom of Finland Organic Vodka: "Make a statement without saying a word."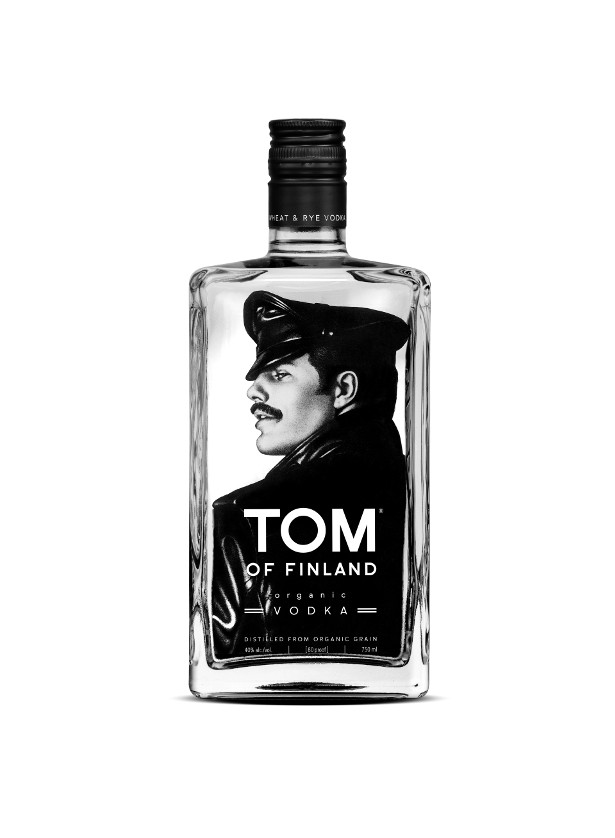 INSTAGRAM | FACEBOOK | TWITTER
One look draws you right in: the sexy man peering over his shoulder at you is the work of artist Touko Laaksonen, also known as Tom of Finland, who in the 1950s created the gay male iconography so familiar to us now. Many people think the man on the bottle is Freddie Mercury; in fact, this image of Tom's lover — known as "Kake" — is what inspired Freddie, The Village People, and Judas Priest among countless other artists.
Finnish-born Touko was the creative director of the Helsinki office of McCann-Erickson, yet living a closeted life as was common in that era. Since his youth Touko had drawn strong, joyful, sexy men – always wearing something, if only their boots – and finally his personal expression needed as much freedom as his artistic. Touko moved to LA to live his truest life and took on the professional name "Tom of Finland." His Echo Park home — with his lover and life partner, Durk — still exists as Tom House, and is home of Tom of Finland Foundation, which is dedicated to promoting and preserving erotic art, freedom of expression, and tolerance for any sexual orientation. Tom's art is in the permanent collections of New York City's Museum of Modern Art (MoMA) and the Los Angeles County Museum of Art (LACMA), among many others.
The Foundation licensed the use of the image and name to Tom of Finland Organic Vodka, which in turn donates a full 5% of sales back to the Foundation. The vodka is sold in 10 European countries, and came to the U.S. this year; it is already sold in 21 states, and retails for $34.99/750mL. Crafted at the historic, award-winning Lignell & Piispanen distillery in Kuopio — the oldest family run distillery in the country, located in central Finland's Lakeland area — the vodka is made of 95% wheat with 5% rye for added spice, and water from the surrounding Arctic region. The vodka is certified organic by the EU and does not have any added sugar. Early accolades include a Gold Medals from the International Wine & Spirits Competition and San Diego Spirits Festival (as well as a medal for design), and 93 points from The Tasting Panel.
The vodka has clean aromas with subtle hints of rye spice. The palate is silky smooth with a touch of vanilla cream soda balanced by a crescendo of spice that hints at cracked black pepper and star anise. The finish is delicate, soft, and mellow. Enjoy some great vodka and support a great cause!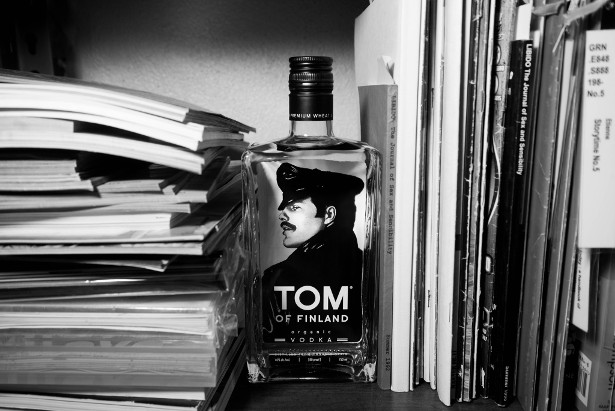 About Tom of Finland Organic Vodka: "Make a statement without saying a word."
Tom of Finland Organic Vodka launched in the Spring of 2017 in its homeland of Finland, where it is certified organic.
It is named for the artist Touko Laaksonen, aka Tom of Finland, who in the 1950s created an enduring gay visual iconography: think Freddie Mercury, The Village People, Judas Priest, and Jean-Paul Gaultier. Tom's work is in the permanent collections of the Museum of Modern Art (MoMA, New York City), the Los Angeles County Museum of Art (LACMA), the San Francisco Museum of Modern Art, etc.
Tom of Finland Organic Vodka is distilled using arctic water 100% organic Finnish wheat (95%), with 5% rye added for its characteristic spicy notes. The super-premium vodka (SRP: $34.99/750mL) routinely medals in competitions such as the San Francisco World Spirits Competition, SIP Awards, World Vodka Awards, and Vodka Masters.
The vodka donates 5% of all sales to the 501c3 Tom of Finland Foundation, which is based in Los Angeles and aims to preserve and promote erotic art, as well as the acceptance of all sexual choices.
Tom of Finland Vodka is currently available in 10 European countries, and just launched in the US mid-January 2019, where it is growing extremely quickly; it is already available in 23 states, and in major chains such as Total Wine, Von's, and Walmart, to name a few.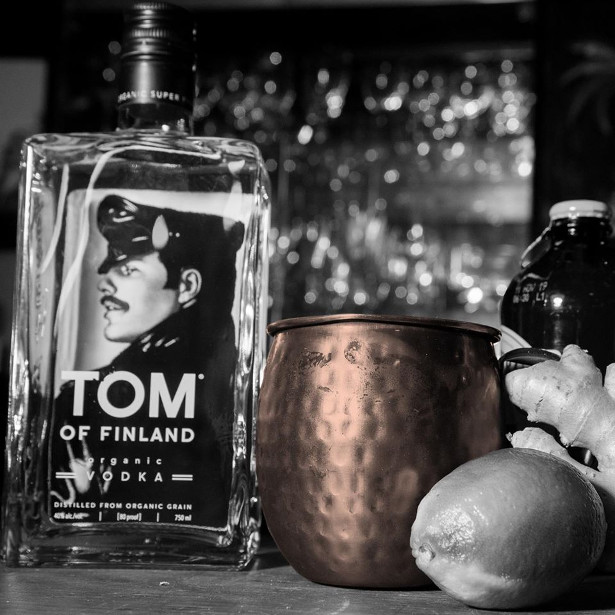 Blood x Sweat x Tears vodka set to make hand sanitizer for front line staff free of charge! www.bstvodka.com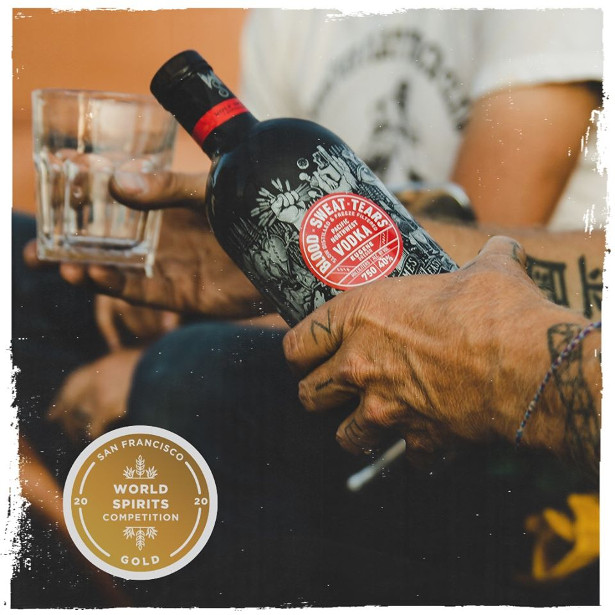 Blood x Sweat x Tears ($27.99/750ml): Hand-crafted from grain to glass using soft white winter wheat from Hamilton Ranch in Washington State and purified water from Oregon's Cascade Mountains, Blood x Sweat x Tears vodka recently medaled at the San Diego Spirits Festival. This the clean, sleek, and balanced spirit with spice, pepper, and an edgy finish, also earned 90-points from The Tasting Panel. The brand partners with Best Friends, which is creating no-kill animal shelters at an unprecedented rate. (This week their distillery will begin making Hand Sanitizer, to be distributed in up to 5 states. The Hand sanitizer will be donated to distributors and store front personnel to keep them safe at work.)
www.bstvodka.com for more information and where to buy.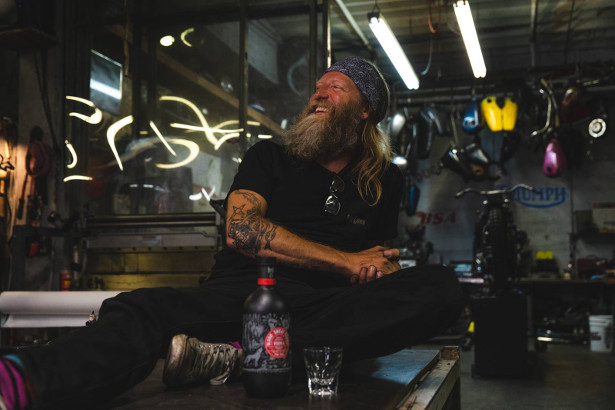 About Best Friends:
Blood x Sweat x Tears is committed to animal rescue, in specific pit bull rescue, which they effect through a partnership with Best Friends. Together with its 2,700+ network partners, Best Friends is saving lives and creating no-kill animal shelters at an unprecedented rate: when Best Friends was founded in 1984, an estimated 17 million cats and dogs were killed in America's shelters every year; by 2018, that number was reduced to 733,000, and they are working toward a 90% save rate by 2025. Blood x Sweat x Tears' master distiller, Ben Green, rescued a pit bull which he feels actually saved his life, thus his desire to use his creation (in fact, to dedicate his life's work) to helping save others.
How we do it:
Blood x Sweat x Tears has a "donate" button on their site and socials so that people can easily spend money saving a life rather than on a bottle of vodka. As the vodka's sales grow, a portion of Blood x Sweat x Tears' sales revenue will benefit Best Friends, so the more people enjoy and spread the word on Blood x Sweat x Tears vodka, the more lives they will help save.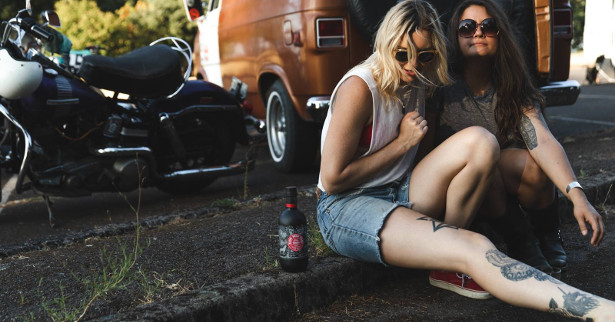 Briggs & Riley Launch New DELVE Collection for the Urban Traveller, Available from June 2020

Premium Global Luggage Brand Designs Sleek Collection with Smart Features and High-Performance Fabrics Resisting Wear, Water and Abrasion
Briggs & Riley, the independently-owned, global luggage brand is delighted to unveil its new DELVE collection designed specifically for the urban traveller. The soft-sided collection of casual travel-wear will be available at Harrods, John Lewis and additional online stores from June 2020.
The DELVE collection offers a stylish modernistic aesthetic and comprises of a tone-on-tone body fabric Crossbody Sling bag, Medium Backpack, Large Roll-Top Backpack, Large Fold-Over Backpack and Convertible Brief which cleverly transforms into a backpack via straps that live in a discreet pocket.
Delivering on performance as well as style, DELVE features an intuitive design with quick-release buckles, security minded organisation, RFID-blocking pockets and dedicated, padded compartments for technology and personal items, which will seamlessly transform the urban travelling experience. A removable laser-cut metal dog tag with leather patch also offers a smart personalisation option.
Additionally, durable electro-plated hardware and resistant-PVC coated body fabric, paired with lightweight materials and cushioned air mesh on the back panel and backpack straps, provides the perfect combination of form and function.
The Briggs & Riley Delve collection will be available to purchase from £169 for the Crossbody Sling bag online from John Lewis (www.johnlewis.com), Amazon (www.amazon.co.uk), London Luggage (www.londonluggage.co.uk) and Global Luggage (www.globalluggage.co.uk) from June 2020. For further information please visit www.briggs-riley.com.
Briggs & Riley Launch New TORQ Luggage Collection for the Gadget- Loving Globetrotter
Premium global luggage brand, Briggs & Riley, has unveiled a striking new update of its best-selling TORQ collection. The Hard-sided collection can be purchased at Harrods, John Lewis and additional stores and is available in three new sophisticated colours: Stealth Black, Granite Grey and Hunter Green.
The TORQ collection comprises a Carry-On, Medium and Large Spinner Suitcase, as well as two lightweight trunks in Medium and Extra Large. Designed for travellers who require a more robust case, the TORQ lightweight trunks are ideal for packing large devices and gear for outdoor pursuits.
The stylish collection features a range of innovative updates which will seamlessly transform the travelling experience. These include a patented, lockable hinged compartment on the outside front of the Spinner suitcases, ideal for securely packing laptops and tablet devices which can be easily removed from luggage at security without having to unpack the entire case. Additionally, a removable, external USB port in the Carry-On Spinner will allow gadget-loving globetrotters to charge their electronic devices whilst safely locked within the front pocket of the case, while a 70/30 lid split in the Spinner suitcases, and an 80/20 lid split in the Trunk Sizes provides an improved packing experience.
The Briggs & Riley TORQ Carry-On Spinner is available to purchase from £449 from Harrods, John Lewis and additional stores across the UK. For more information please visit www.briggs-riley.com
Father's Day 2020 is one for the books.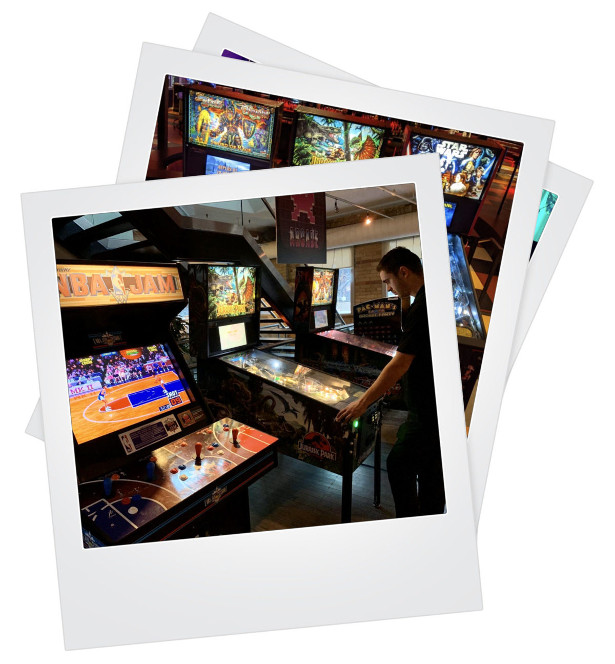 Social experiences are in high demand as restrictions are being lifted all across the world. Abbey Road Entertainment offers classic arcade games rentals such as PAC- MAN , Donkey Kong, Pinball, Tetris and much much more. The service includes delivery/setup and pickup to your home or event space. Bringing that nostalgic feel to your Father's Day gathering will not only bring the fun but will allow this Father's Day gift to stand out and be one that will be remembered for years to come.
Fathers all across the globe spent hours on end in arcades dropping quarter after quarter in their favourite arcades machines. Abbey Road Entertainment has over fourty two titles to choose from, ensuring that we carry your father's favourite games from their childhood. The inventory also consists of classic games with a modern twist like the PAC-Man Battle Royale, this game allows 4 participants to compete against one another. If the classics aren't right for your dad there are options for sport related arcade games such as basketball pop-a-shot, super chexx hockey, football challenge or a full size golf simulator. The cost for the services start at $500 plus taxes and there are discounts for ordering multiple arcade game rentals. If your father was born in the 1960's, 1970's or 1980's this is the ultimate gift that will last far beyond the day itself but in memories for years to come. This year stand out from the crowd and gift your father an experience that they can enjoy with the entire family.
www.abbeyroadentertainment.com/event-services/event-rentals/game-rentals/arcade-games/
Bruvy combines daily essentials with text-based guidance to help guys feel confident taking better care of themselves.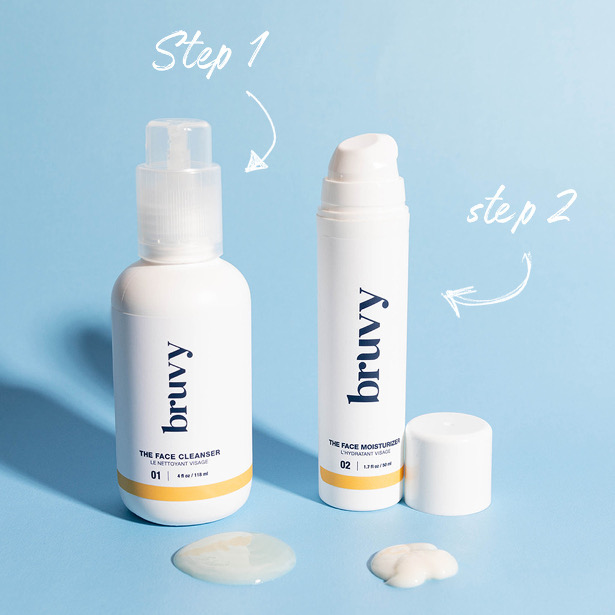 Our skincare duo covers all the bases with plant-based ingredients, and powerhouse formulas designed to work for all skin types. Available at www.bruvy.com.
This Father's Day, support men and families by making a purchase from the ZERO Store! The ZERO Store is a project of ZERO – The End of Prostate Cancer, a leading nonprofit in the fight against a prevalent disease that affects 1 in 9 men.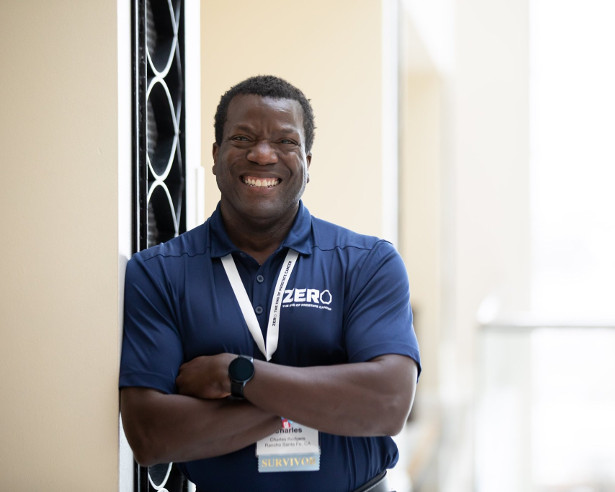 The store offers items for the whole family, and each item helps raise awareness for prostate cancer! With each purchase, proceeds help benefit patients in need, by raising funds that will increase disease awareness and education, and provide direct support to patients. Featured in this photo is our lightweight polo shirt that's perfect for summer! It comes in cuts and sizes for men and women, and is modeled here by Chas Rodgers, a proud prostate cancer survivor. Visit zerocancer.org/store to make a purchase and support prostate cancer patients today!
Gifts for Creative Dads on Father's Day
www.MisterArt.com

There are hundreds of dads who put just as much time into their artwork as athletes do. For all the dads out there who want something, Mister Art have got everything a creative dad would need. MisterArt.com also has everything a quarantined dad needs right now. Popular items for Father's Day include:
Oil Painting Kits and Acrylic Painting Kits for the artist-Dad
Basic Knife Set for the DIY Dad and Woodcarving Sets for the Hobby-Dad
Our KidzLab Rocket STEM kits are perfect for dads who want to educate their children at home.
Tin Can Robot Kits or Motorized Robot Kits for the Dad who wants to build things with his kids
And, of course, Gift certificates for the Dad who knows exactly what he wants
Luxecycled.com, an online marketplace for quality recycled products.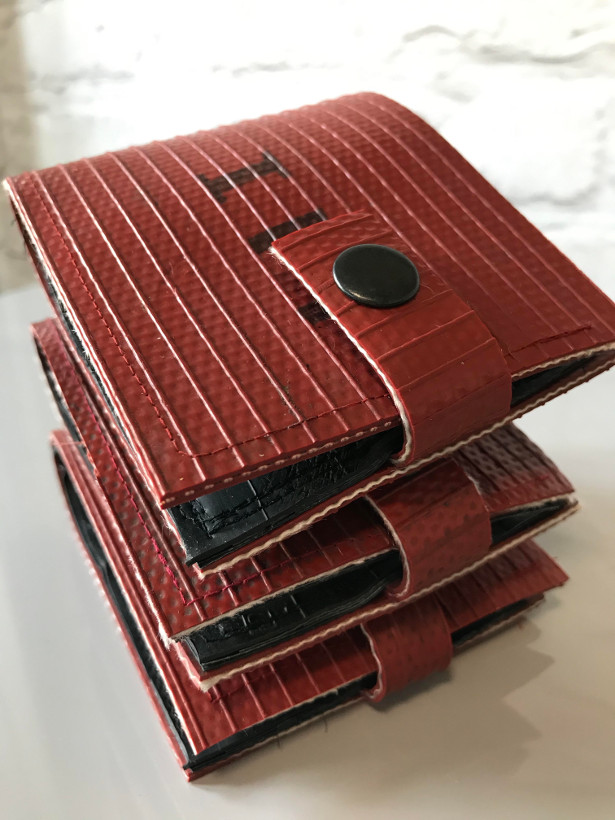 A great range of unusual father's day gifts including some especially for the cyclists and whiskey lovers! Irish oak whiskey barrels recycled into fantastic bottle openers, guitar picks, whiskey ice blocks (very unusual!), tie clip and cufflinks set, etc. They also have washbags, wallets and keyfobs made from recycled bicycle inner tubes and old fire hoses (the designer makes promotional goods for Guy martin) and hoodies from recycled plastic bottles – definitely something for the ethically-conscious dad!
Please look at our website Luxecycled.com for details under seasonal gifts!
Rachel Baer DVD for elderly yogis is a perfect gift for those who are self cocooning! It is chair yoga you can do at home!
FACEBOOK | TWITTER | INSTAGRAM
Rachel Baer DVD for elderly yogis is a perfect gift for those who are self cocooning! It is chair yoga you can do at home!
Rachel Baer recently made a DVD for my elderly yogis . It is chair yoga they can do at home. Filmed during one of her classes. Seniors can safely exercise in their homes with the aid of a study chair.
See more at :- www.yogakeepsmefit.com/product-page/chair-yoga-with-rachel-dvd
A streaming option is also available for the more tech savvy.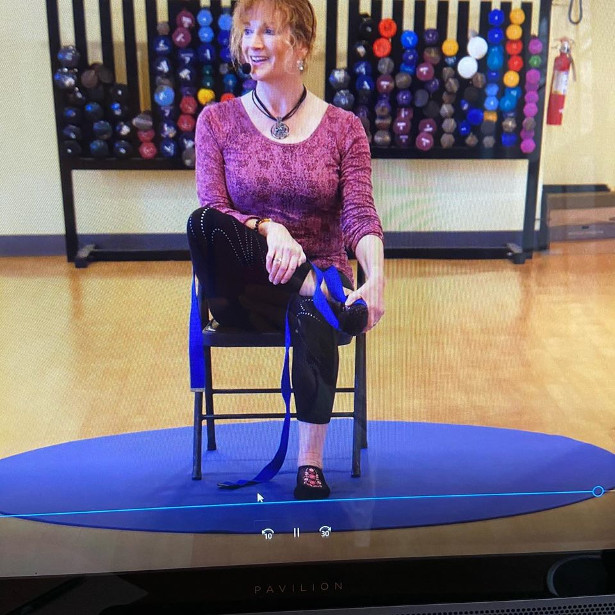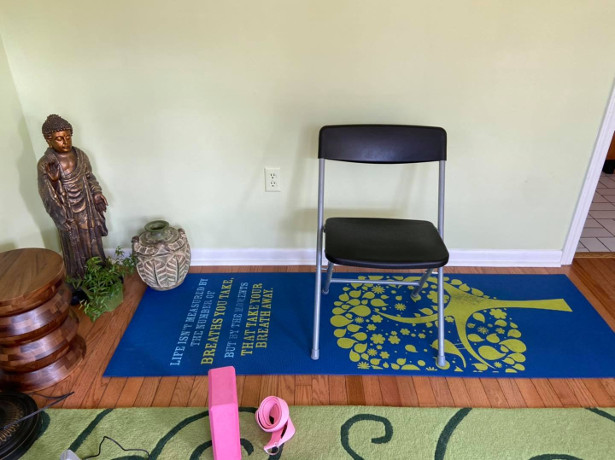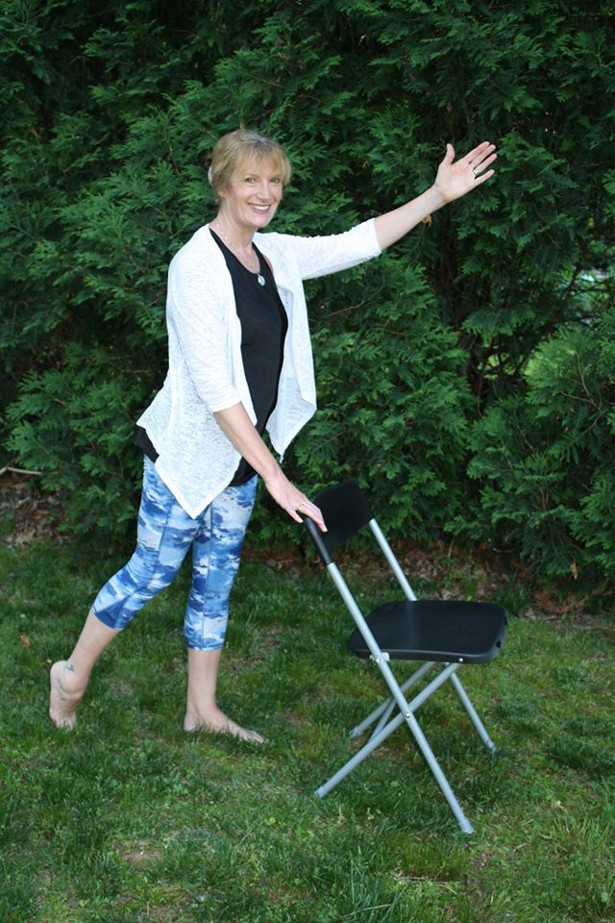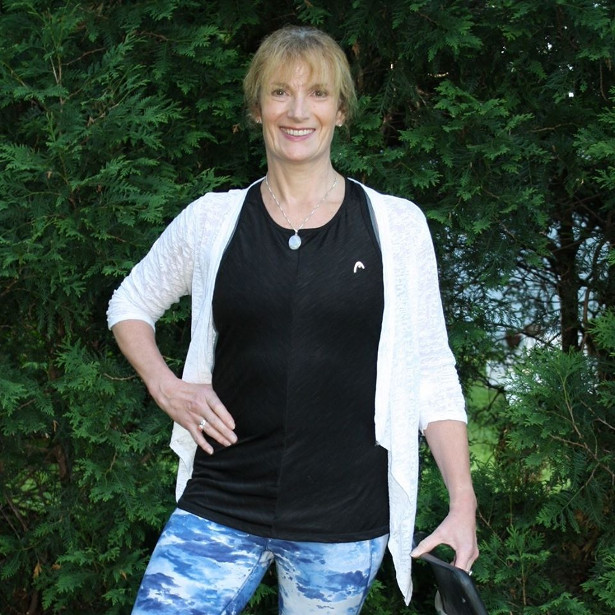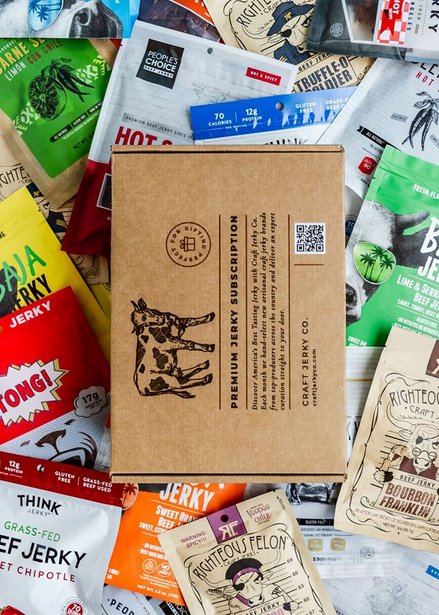 This Father's Day, give Dad the gift of top-quality artisanal jerky with a subscription to Craft Jerky Co. Every month, Dad will get the latest in craft charcuterie curated from small-batch artisanal producers. Each month's collection is filled with mouthwatering morsels to cure the cravings and tickle the taste buds of any choosy carnivore — and the fridge-free, easy-seal packages also make it perfect for summer outdoor excursions like hiking or camping trips.
All alliteration and dad-jokes aside, we're serious about the quality of our jerky.. Our Mom & Son founding team intentionally curate our jerky crates from small-batch artisans who minimize the amount of sugar and nitrates – common in most gas-station jerky offerings – but still deliver on flavor by using only the healthiest ingredients. Coincidentally, we're actually most popular with moms and sons looking to buy healthy snacks for their #1 Best Dad.
So go ahead. Secure your spot as your father's favorite child. Head over to www.craftjerkyco.com and order Dad a subscription to 2, 4, 6, or 8 bags a month, with prices ranging from $15 to $45 a month. Ships to Canada and the United States.
www.craftjerkyco.com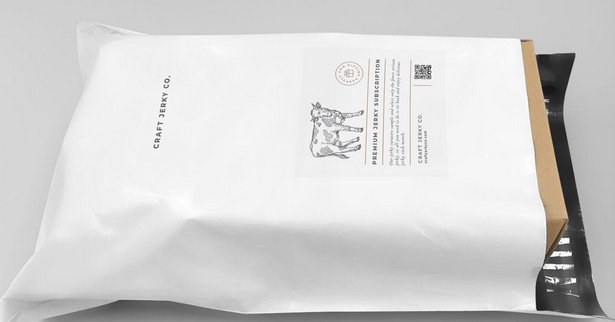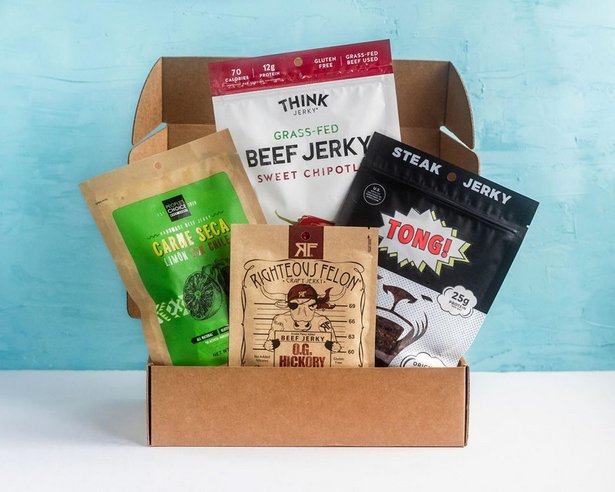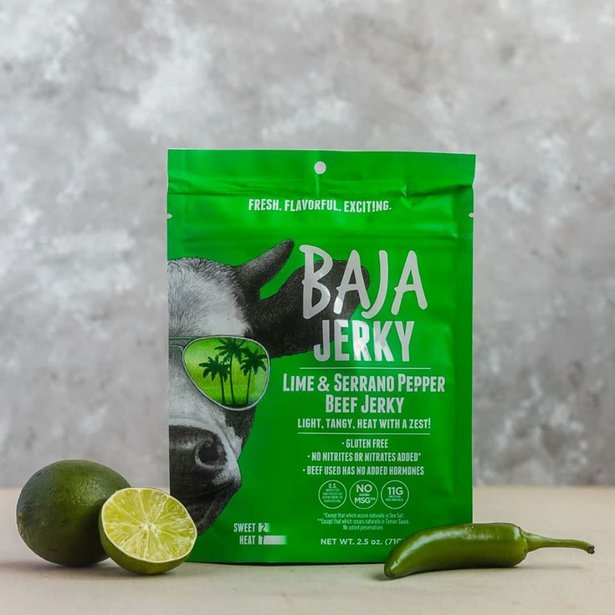 Gibbs Smith have a new book out this month that is perfect for dads! Bad Dad Jokes ! >> www.gibbs-smith.com/bad-dad-jokes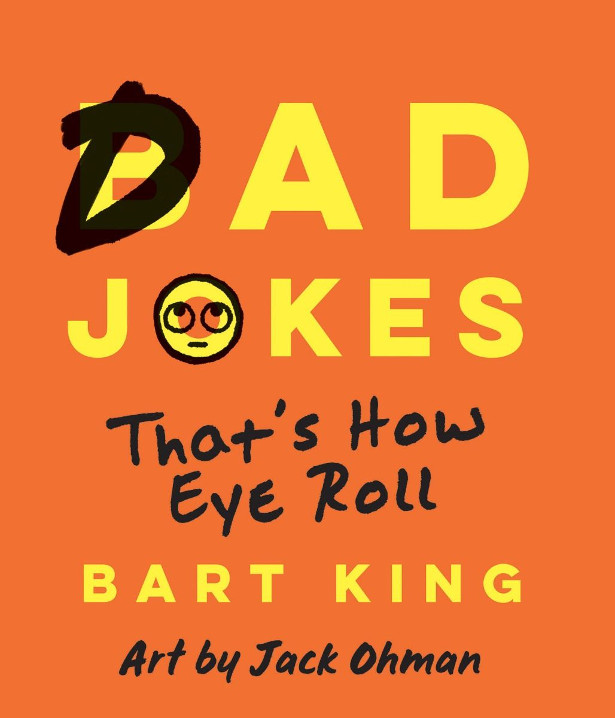 Your favorite punster will love this goofy book, celebrating the Dad Joke lifestyle, packed with puns and wordplay.
You don't even need to be a dad to practice "Dad Humor"— at least that's the philosophy of Bad Dad Jokes, an in-depth look at the most loathed and loved joke form of all time. It's filled with hilarious (and awful) pre-loaded puns, the taxonomy of different types of wordplay, and examples of famous punsters; learn how to properly deliver your pun in any medium and how to pretend you're sorry for your Dad Joke (even when you're not).
With Bart King's snappy humor and Pulitzer Prize–winner Jack Ohman's art, there's no better duo to tackle this masterful humor style.
https://www.gibbs-smith.com/bad-dad-jokes.html Available anywhere books are sold.