Does Dad struggle to find clothes that fit… Very Tall, Very Broad Shoulders… massive thighs… check this out >>

www.bigclothing4u.co.uk

"Does what it says on the tin! Great company and excellent customer service" InTouch Rugby Fashion Correspondent ! NOW HE CAN!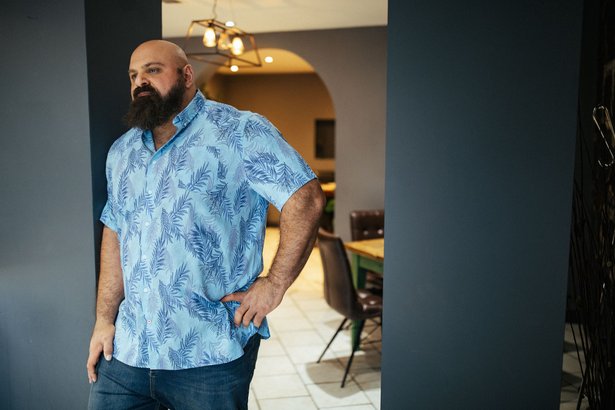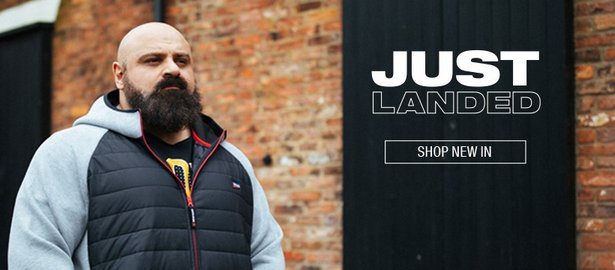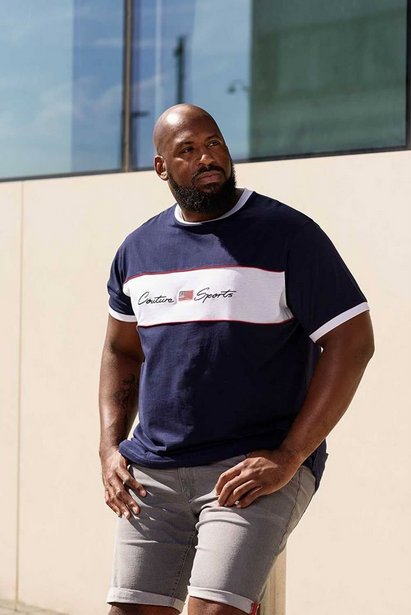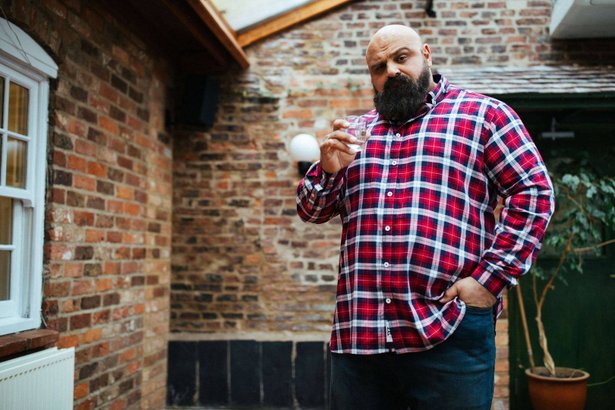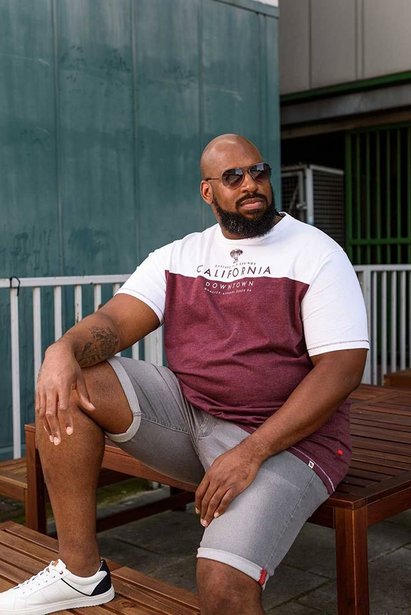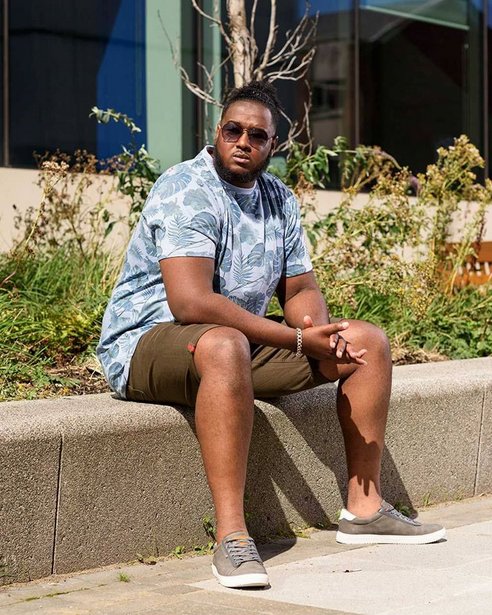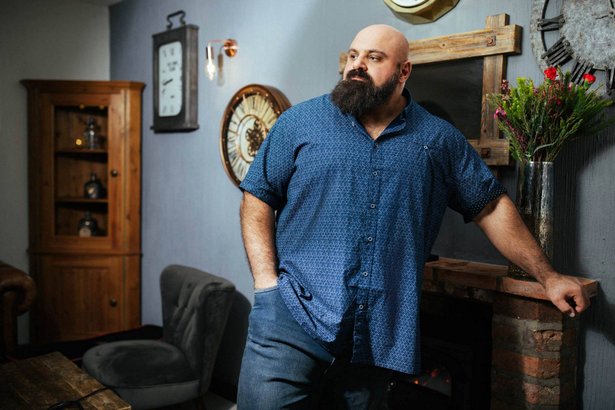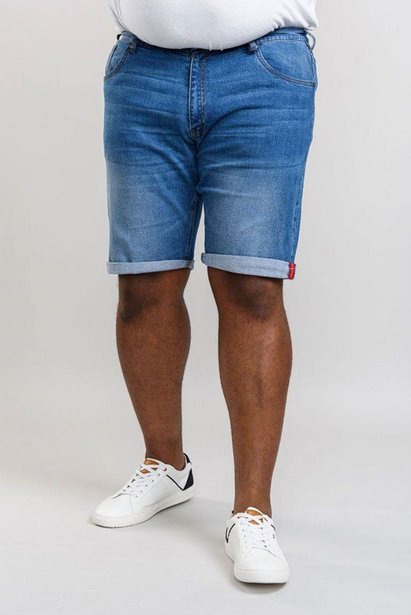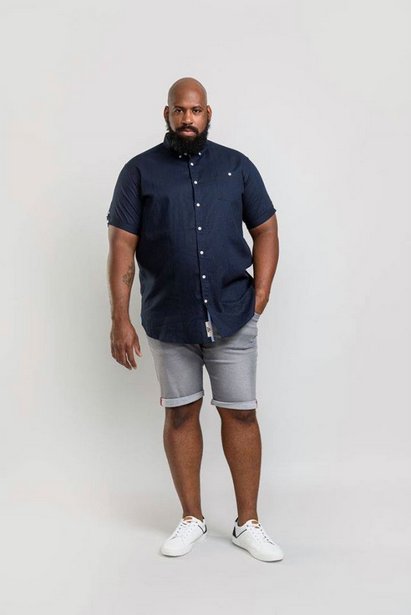 Whiskies to gift dad this Father's Day
Auchentoshan, pronounced "OK-Ken-TO-Shan", is the only triple-distilled Scottish whisky with a heritage dating back to 1825, which has the effect of softening the flavour and achieving a resulting reputation for being "light". The result is a light-bodied whisky that is delicate in flavour but by no means bland. Auchentoshan American Oak retails at a recommended selling price of R299 and is available at participating retailers nationwide.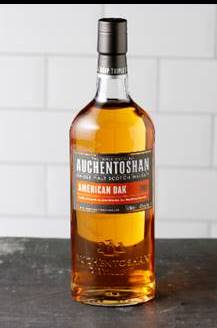 Maker's Mark is handcrafted American bourbon with a signature smooth, full-flavour, topped with one-of-a-kind red wax. Internationally recognised for a keen attention to finer details, the distillery holds true to its founding belief that character isn't made by the machine. Available nationwide at a recommended selling price of R499.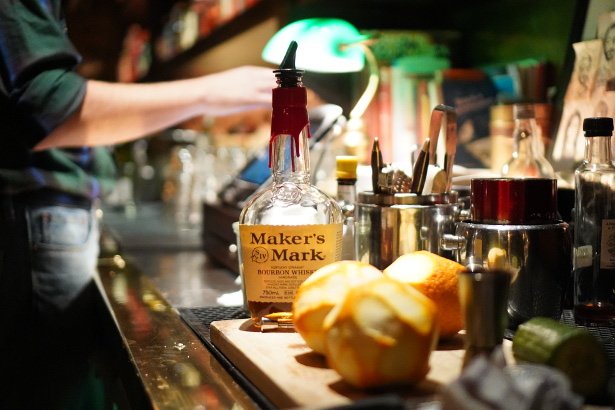 GOFISH CAM: SEE MORE, CATCH MORE
GoFish Cam shows off all the underwater action when fishing, snorkeling or diving. Footage from the wireless underwater HD video camera can easily be shared on social media. For anglers, the footage provides an easy way to improve techniques and show off their trophy catches. $149.99. (832) 709-8377. gofishcam.com. Amazon.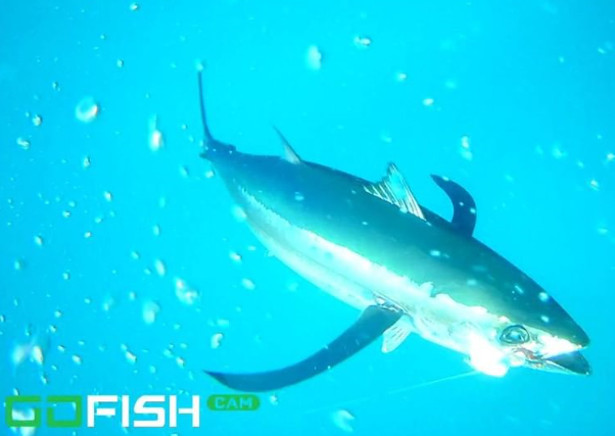 FÜD. VITAMIN ENERGY
Healthy new drink ditches the Dragons to deliver a natural energy boost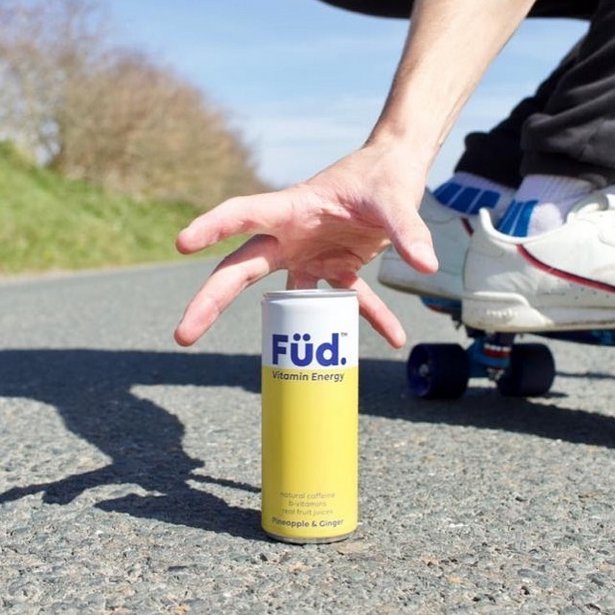 A healthy, natural alternative to traditional energy drinks, Füd. Vitamin Energy has launched two delicious flavours – Berry & Coconut and Pineapple & Ginger. Füd combines natural caffeine, B-vitamins and electrolytes with real fruit juices to deliver a completely natural energy boost.
Available via Amazon.co.uk in sleek 250ml cans (RRP: £1.95), the drinks contain no added sugar, no sweeteners, and are naturally low in calories (7kcal/ 100ml for Berry & Coconut and 8kcal/ 100ml for Pineapple & Ginger).
Füd's launch follows founder Philip Udeh and co-founder Jess Gould pitching their product to potential investors on BBC2's Dragons' Den. An episode airing earlier this year saw Philip telling the Dragons how he founded the brand after struggling for years with chronic fatigue due to sickle cell anaemia. Disillusioned by retailers stocking mainly sugary or artificially-sweetened energy drinks, he started a journey to create something better.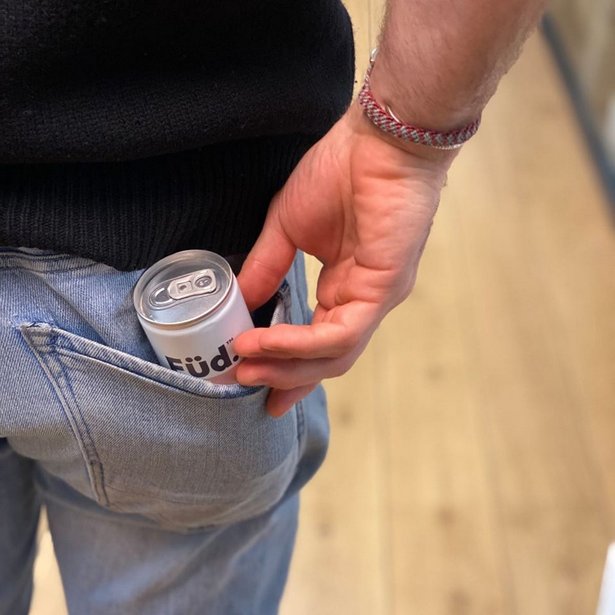 The drink, then known as Brain Füd, piqued the interest of the formidable panel of business leaders, leading to an eventual offer from Peter Jones of £50k for 30% of the company. The deal was agreed by the entrepreneurs in the Den who left with a high profile partner in Peter Jones. After the show and following negotiations with Peter Jones' team, the duo opted to reject the offer in favour of a crowdfunding campaign via the SEEDRS platform. They successfully exceeded their £100k target by £10k, bringing more than 200 new investors on board to enable the newly-revamped Füd. Vitamin Energy to launch in the UK in Spring 2020.
Philip Udeh commented: "So many energy drinks on the market are packed with artificial ingredients, preservatives and added sugar. We're pleased to be offering an alternative that provides a natural and hydrating boost to your energy levels, brain power and muscle function. Being put through our paces on Dragon's Den was definitely a once in a lifetime experience and it was great to have Peter believe in our concept. We're also immensely proud to have gained the support of hundreds of investors via our crowdfunding campaign. We want to give people a product which helps them to be at their very best, in a completely natural way."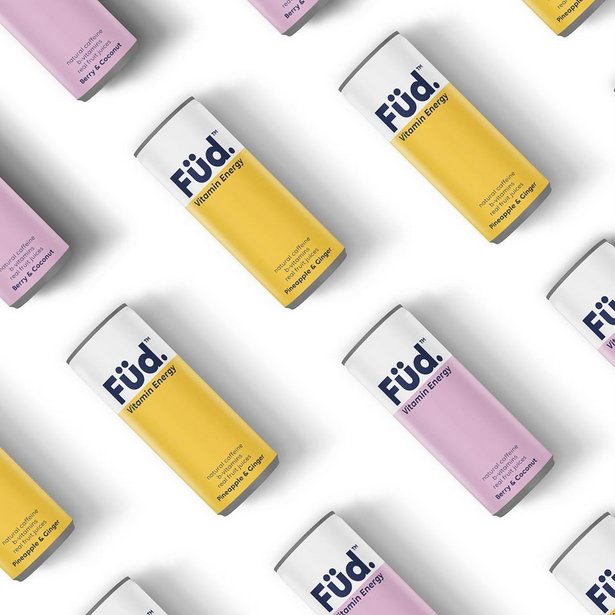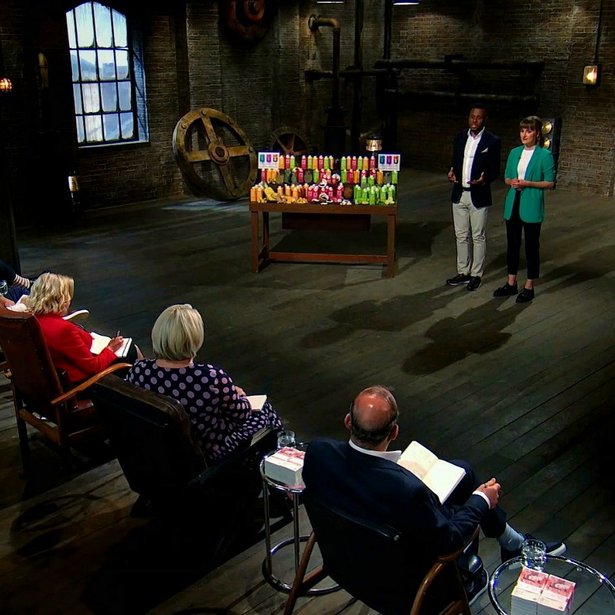 Father's Day Sport Gifts
To Home from London handpaint and produce all their gifts in London. They have a sport coaster set which is a perfect gift for Father's Day. The set costs £15 or you can buy the individual coaster for £5
See more at :- www.tohomefromlondon.com/collections/british-sports-collection
Worry Less Design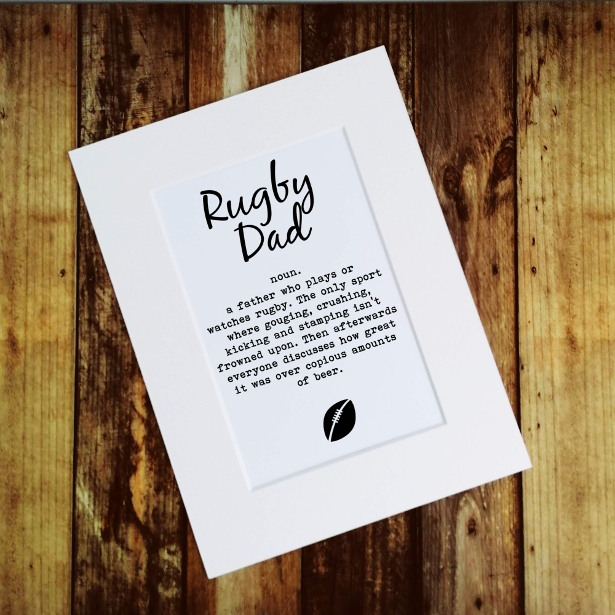 Yippee Try Yay Mother…. Rugby Gift, Rugby themed Socks.
Description: At first glance these are simple patterned socks with a rugby theme.
But on the soles is a secret embroidered message reading "Yippee Try Yay Mother Rucker".
The perfect gift for hard to buy for a rugby lover.
Black cotton-rich socks embroidered with white thread. One size – EUR 39-46, UK 6-11, US 7-12
View product on company website: www.worrylessdesign.com/listing/743526855/yippee-try-yay-mother-rugby-gift-rugby
Stockist information: www.worrylessdesign.com
Rugby Gift – Rugby Gift Set. Rugby Travel Mug and/or Rugby Socks
Description: Travel and drink in style with one our new updated Insulated Travel Mugs. A 400ml capacity double wall stainless steel thermal travel mug with a screw on/off lid and a built-in openable tab to allow drinking on the go.
For the perfect gift-set for your cricketer, you can add a pair of our new Secret Message Socks – at first glance these are simple patterned socks with a rugby theme. But on the soles is a secret embroidered message reading "Yippee Try Yay Mother Rucker".
The perfect gift for hard to buy for a rugby lover.
View product on company website: www.worrylessdesign.com/listing/741342537/rugby-gift-rugby-gift-set-rugby-travel
Price: £14.99
Yippee Try Yay Mother Rucker.. Rugby Gift, Rugby Mug
The perfect mug for a Rugby lover!
All our designs are created especially for the sport or activity they feature – using the terminology, some cheeky puns or just some plain and simple motivational words. A perfect gift or just treat yourself!
Our mugs have a gloss finish on the outside and a gloss coloured finish on the inside and hold approximately 330ml (i.e. a standard 11oz mug). The design is repeated on both sides.
View product on company website:https://www.worrylessdesign.com/listing/729153638/yippee-try-yay-rugby-gift-rugby-mug-gift
Price: £10.99
Stockist information: www.worrylessdesign.com
Rugby Dad – Funny Rugby Definition
Mounted print featuring our own unique definition of a "Rugby Dad".
The design is printed onto smooth satin photo paper with excellent fade resistance and is mounted with 1400 micron Ice white mount board.
View product on company website: www.worrylessdesign.com/listing/793605202/rugby-dad-fathers-day-gift-fathers-day
Price: £5.99
Yardley London Give More Than Just a Father's Day Gift This June

Father's Day is just around the corner, and although it might be different this year, perhaps even more reason to give them something special. Yardley London's Gentleman's range is the ideal present, with five distinctive scents there is one to appeal to the different characteristics of the modern gentleman!
Father's day is about giving, and this year,​ for every sale of Yardley Gentleman's fragrance EDP 100ml between 20​th​ May to 20​th​ June on the E commerce site, ​www.yardleylondon.co.uk​ , Yardley will donate 5% of the retail selling price to cancer support charity, Look Good Feel Better. ​The only national cancer support charity that helps boost the physical and emotional wellbeing of women, men and young adults undergoing cancer treatment. So, if you're looking to give more this Father's Day and June, find out more information on the Yardley Gentleman's fragrances below. If you're looking for a stylish and sophisticated fragrance, the​YardleyLondonGentleman'sClassic is a modern scent for the truly dynamic gentleman, opening with a fresh citrus and spicy blend of cardamom & black pepper interlaced with a soft heart of floral notes, resting on a luxurious accord of sandalwood, musk, amber and a sweet hint of white chocolate.
For the influential man with class and elegance, the ​Yardley London Gentleman's Elite encapsulates vibrant notes of basil and grapefruit, evoking a masculine heart of pine and vetiver that settles to signature notes of sandalwood, dry amber and patchouli in the base. As our most flamboyant scent, the ​Yardley London Gentleman's Urbane is for the self-made man with vision and dreams. With a blend of bergamot and lavender on top, followed by masculine notes of thyme and tarragon, settling into a rich dry down of sandalwood, patchouli and musk. For a scent with charisma, look no further than ​Yardley London Gentleman's Legacy. ​The fragrance opens with crisp notes of pink pepper and mandarin revealing a rich heart of cedar wood and cocoa, and settling to light patchouli and oak moss.
If a fragrance that encapsulates style, charm and chivalry is more you, the fresh notes of bergamot,lavender and orange oil combine with neroli, drying down to a warm base of musk and nutmeg, to create the iconic ​Yardley London Gentleman Suave.
Available from Boots & Yardley London @yardleylondonuk
Vegan-friendly cake brand OGGs have got a cake for every father figure!
Here is their Victoria Sponge variety
www.loveoggs.com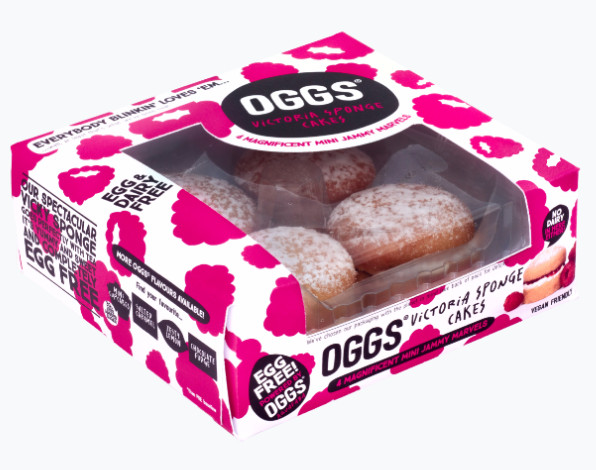 HP Sprocket Select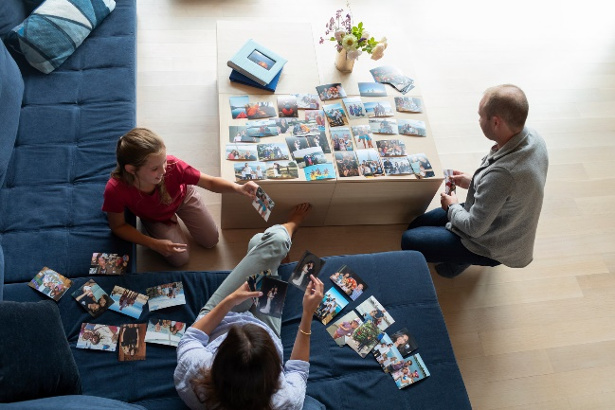 For fathers who love to keep their loved ones close, the recently-launched HP Sprocket Select is the perfect portable photo printer for printing snaps on the go.
Colour Pocket Size photo printer – Perfect for printing small format pictures while out and about
Use the HP Sprocket App to quickly print your favourite social media photos
Give your prints a pop of personality with borders, emojis and more
Bluetooth® connectivity – Print from your iPhone (iOS 10.0.2 and above) and Android Phone (running 5.1 above)
No ink cartridges required with ZINK® Zero Ink® technology
Make Your Own Photo Gifts
A group of people sitting at a table
With Father's Day just around the corner, why not use this as an opportunity to get creative with gifting? For a quick, easy gift that's also a fun family activity, get inventive with your family photos. Perhaps create a collage or scrapbook and bring your shared memories to life.
Whether you're helping your kids share treasured moments with their Dad, or reflecting on some with your own, HP's Sprocket Select makes it easier than ever to print high quality images directly from your smartphone. And thanks to Sprocket-Plus Sticky-backed Photo Paper, you'll be able to turn them into gifts before you know it. Just peel and stick!
Bring your family closer together this Father's Day with that personal touch.
Pricing
The Sprocket Select is available for £129. Learn more about Sprocket Selectat :- www.store.hp.com/UKStore.
Father's Day
Sunday, June 21st
www.loulouclayton.com
Did you know that…
In America, Fathers Day was Founded by Sonara Smart Dodd and celebrated on the 3rd Sunday of June for the first time in 1910.
In honor of Fathers Day
A Special price for your
6×6″ custom pet portrait!!
Special $115 reg $170
All portraits are painted from your emailed photos. Additional information ie.sizes and prices can be found at www.LouLouClayton.com
Happy Fathers Day to the Best Dog Dads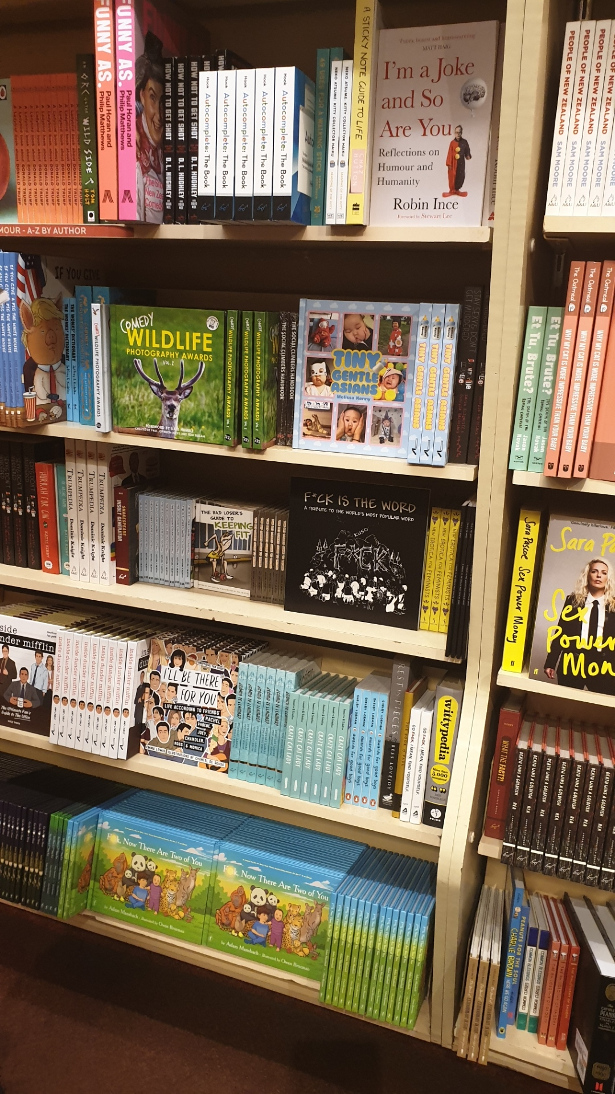 It's very funny, it's illustrated, and readers love it because it's not crude, rude or gross.
At $20, it's a steal!
It made the Amazon Best Seller list and Dymocks even gave it shelf space (see attached).
www.amazon.com.au/Word-Tribute-Worlds-Most-Popular-ebook/dp/B07Q6VWVM3/ref=sr_1_1?dchild=1&keywords=fuck+is+the+word&qid=1590470350&s=books&sr=1-1
www.dymocks.com.au/book/f-ck-is-the-word-by-kuso-9780648518488
YES WAY, BROSÉ!
OVER 50% RISE IN DRINKING ROSÉ AHEAD OF FATHER'S DAY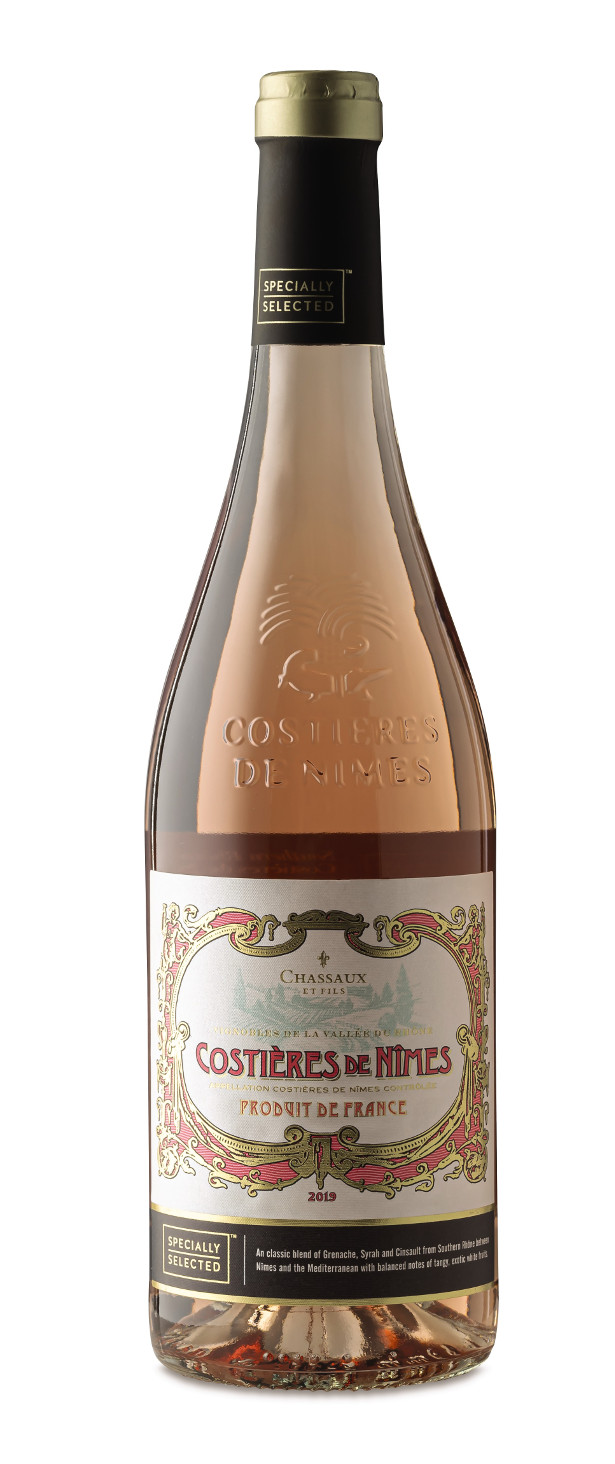 Forget craft beer or whisky, this Father's Day, award-winning retailer Aldi expects rosé to be the drink of choice for Dads across the UK. Thanks to fine weather and an increase in male drinkers, Aldi's rosé wine sales have spiked by +56% in the last month[1], and this is expected to continue as shoppers look to treat the men in their lives this June.
Rosé is certainly the drink of the moment, with over 4.5million Instagram snaps tagged #rosé, and its popularity shows no signs of stopping. Indeed, last Summer 1 in 8 bottles of wine drunk in the UK were rosé[2], and the IWSR and Wine Intelligence predict overall sales will be up +50% this year[3].
Once deemed a 'female' tipple, Aldi wine expert, Sam Caporn MW, says that is simply no longer the case: "Gone are the days when rosé was predominantly associated with women drinking sweet, brightly hued pink zinfandels. You just need to look at Aldi's range of rosé wines to see the scale and breadth of different wines that shoppers can easily access. Coupled with greater wine education, it's little wonder both women AND men are sharing a collective love of the pink drink."
Why not treat your Dad to a bottle (or two) this Father's Day? Aldi's fantastic selection of award-winning rosés includes everything from fizz to the best of English and French styles, which are sure to leave them blushing with joy.
Costieres de Nimes Rosé (£6.49, 75cl) – available online and in store
This rosé comes from Southern Rhone between Nimes and the Mediterranean. The blend of Grenache, Syrah and Cinsault grapes create a perfect balance of tangy and exotic white fruit notes, leaving a refreshing taste to the palate. Its attractive and unusual bottle makes the perfect gift for the big day
Lyme Block English Rosé (£8.99, 75cl) – available in store
Carefully crafted at Lyme Bay Winery in South Devon, this complex rosé has notes of cherry, rosehip and strawberries & cream to give a real British taste. Lyme Block English Rosé is a beautifully balanced rosé with a crisp acidity that adds to its off-dry quality and mouth-watering long finish. Perfect for giving dad a taste of the Devon seaside for under a tenner.
Organic Sparkling Rosé (£7.99, 75cl) – available online and in store
Transport your dad to Italy with this pink fizz which has been sourced from the Corvezzo family's 150-hectare estate, 30km north of Venice. Ideal for summer sipping, the delicious notes of rose and fresh red fruit flavours of raspberries, strawberries and cherries creates a crisp acidity, which balances well with its mousse quality. Organic Sparkling Rosé offers a more sustainable tipple that is free from herbicides and pesticides, perfect for the environmentally conscious Dads out there.
Veuve Monsigny Champagne Rosé (£16.99, 75cl) – available only online
Push the boat out with a bottle of this award-winning and best-selling pink fizz, produced in collaboration with Champagne Philizot. This carefully aged sparkling rosé has crisp red berry flavours, complimented with hints of citrus. The delicate pastry notes leave a lingering and well-balanced flavour, adding to its complexity and length. Ideal for raising a toast to Dad on Father's Day!
Bolin Webb's newest arrivals are the X1 Matte razors, which have a soft touch matte finish that is found nowhere else in the world of shaving.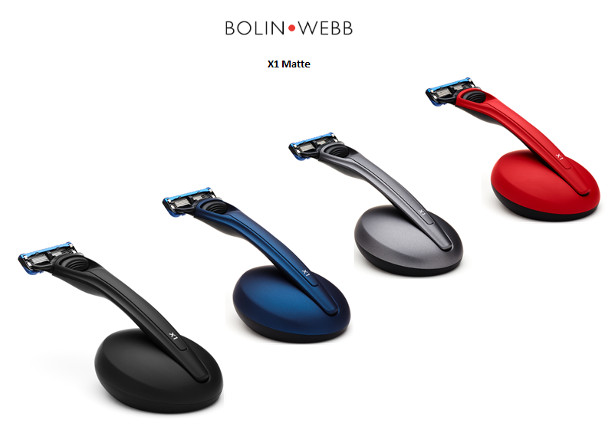 The razors are hand-built in England and are finished to the highest quality level, painted to the same exacting standards of such famous automotive marques as McLaren, Bugatti and Bentley. The four colours in the range have been specially selected and tested by the brand. They are distinctive and tactile, showing how design excellence can make a difference to a man's grooming routine. The X1 Matte with its coordinating magnetic stand is fitted with a Gillette Fusion Proglide5 blade cartridge and will be available in four stunning colourways, black, red, blue and graphite. Retailing at £120 the collection has just launched at bolinwebb.com.
In addition to their new X1 Matte collection, Bolin Webb also offer a Prestige range for those looking to add a touch of luxe to their shaving routine – and bathroom! Offering a selection of innovative, premium material designer razors in Smoked Plated Chrome, 24KT Gold and Carbon, each is an outstanding celebration of contemporary designing material engineering, providing a performance shave to be enjoyed. All styles in the Prestige collection come beautifully presented as a razor and stand in a luxury wooden black-lacquered box and prices range from £200 to £350.
Bolin Webb is stocked in some of the finest stores in the UK including Harrods, Fortnum & Mason, Selfridges, The Conran Shop and Mr Porter as well as online at bolinwebb.com.
A Third Of Dads Have Been Wearing the Same Aftershave For More Than 20 years, says survey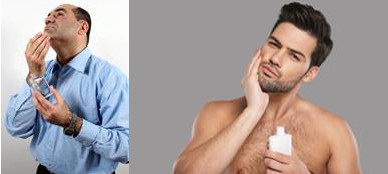 Is your Dad stuck in a fragrance time-warp? If so he isn't alone. A new survey has revealed that a third of Dads over the age of 40 have worn the same make of aftershave for more than 20 years!
Research into Father's Day fragrance trends by www.perfumedirect.com has revealed that men more than women tend to stick to what they know and like when it comes to their signature scent – much like they do their beer and cars, suggesting they are more creatures of habit than their female counterparts.
While 35% of Dads questioned say they have been wearing the same aftershave for 20 years, one in ten began wearing the fragrance they still spritz today in the 80s and 90s. Just 18% wear a different aftershave every year and are not loyal to a certain product.
On average the men questioned have used just six different aftershaves in the past 20 years. Half claim that they only use a different aftershave if it is given as a gift.
In comparison, only 21% of women in the same age group have worn their signature scent for more than 20 years, with most switching to a new favourite every ten years, but females have tried more than double the number of new fragrances within this time.
Most women have on average between two and three bottles of perfume open at a time – one or two for everyday and one for going out. While 61% of men use one fragrance at a time (versus 13% women).
With Father's Day just around the corner (21 June), the poll of 1,890 UK adults found that almost three quarters of men like to receive aftershave as a gift but that 62% complained that they have received a fragrance present 'that was awful'.
69% of women say that they would like their partner to switch up his smell, with a staggering 37% admitting that they don't actually really like their partner's choice of fragrance. Almost a quarter of men are not really bothered about how they smell.
A further suggestion that men are 'creatures of habit', men's tendency to stick to the same aftershave is mirrored by their beer drinking habits. When quizzed a massive 76% said they now only buy the same brand of booze having discovered it's what they like and 44% said they have a preferred brand of clothing. Eight out of 10 prefer to also keep to the same make of car, 56% just changing the model under their preferred marque.
Father's Day Fragrances Through the Decades
If your Dad loves a classic, he may still be wearing one of the iconic male scents from the past five decades. It may have even been a Father's Day present 'back in the day'. And in fact, many of the cult fragrances making the list are still best sellers today according to www.perfumedirect.com.
In Perfume Direct's vote for the most iconic male scents of the past five decades, following on from Brut's dominance of the 1970s, the male fragrance of the 80s, remembered by most respondents in this decade, is Kouros. This is closely followed by the timeless Dior Fahrenheit, which boomed in the 80s. The stand-out scents of the 90's were the fresh notes of Davidoff Cool Water and L'eau d'Issey Pour Homme. Moving into the noughties, Allure Homme Sport was voted as the smell that defined the decade and in 2010 both Creed's Aventus and Bleu de Chanel tied at the top as the aftershaves of this time.
Commenting, Jonny Webber of Perfume Direct says: "Of course there is a lot to be said for Dads having a signature scent, as he will have a 'certain smell' that will always remind you of him. Our sense of smell is closely linked to our emotions and memories – so buying Dad a scent you love is actually a great idea!
"It's also easy to see why some of the male fragrances first launched even 40 years ago are still favoured by so many, despite the launch of scores of new scents every year. Some fragrances are just ones that stand out as timeless classics, such as Fahrenheit and Davidoff Cool Water, which – perhaps unlike Dad – don't seem to age!
"But if it's time to bring Dad up to date with a more current fragrance for Father's Day this year we have two pieces of advice.
"For those who want to play it safe, you can keep to the same fragrance family to the one your Dad prefers. These are generally categorised as fresh, floral, woody or oriental.
"For a fresh aftershave try Mont Blanc Legend Spirit (£17.99), for Floral Thierry Mugler Alien (£54.99); a great men's Woody fragrance is Hugo Boss Bottled (£37.99) and in the oriental family we suggest, Hugo Boss Dark Blue (£25.99).
"Alternatively, five fragrances will be a sure fire hit with Dads this year if they don't already reside in his bathroom cabinet, include Dior Sauvage (£59.99), Tom Ford Black Orchid (£52.99), Jimmy Choo Man (£21.99), Calvin Klein Dark Obsession (£19.99) and Paco Rabanne Invictus (£55.99)."
Jonny added: ""Whether you opt for something brand new or opt for an iconic scent, aftershave and the memories that it can evoke, is the perfect gift for Father's Day."
Writer Gary Greenberg (also a rugby enthusiast!) is releasing his bubbly + humorous book this summer titled: The Beer Diet: How to Drink Beer and Not Gain Weight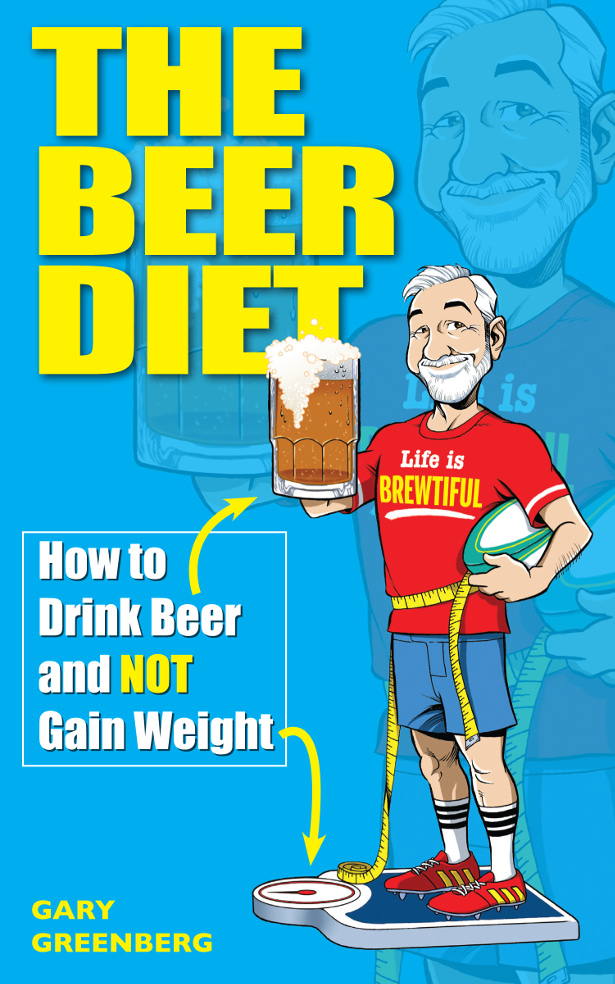 Gary Greenberg was born and raised in the Philadelphia area. He attended Penn State University where he majored in rugby, beer and coeds, and miraculously graduated with a B.A. degree in journalism in 1976. He has now been writing professionally for more than 40 years, primarily as an award-winning newspaper reporter and editor. Since 1999, he has owned and operated the freelance writing service SuperWriter, Inc.
It wasn't quite "love at first sip" when Gary was given a warm Miller High Life at age fourteen, but as an adult he quickly learned to appreciate the complex flavors of fine ales, and the warm and fuzzy feelings they impart. Upon hitting middle age, his beer consumption contributed to a slow but steady weight gain. Tapping into his knowledge of natural health, he adjusted his diet and lifestyle in ways that allow him to drink plenty of beer without gaining weight. In The Beer Diet, he reveals how he did it, and how others can have their beer and waistlines, too.
When Gary isn't writing, he still enjoys an occasional game of rugby, brewing his own beer, traveling off the beaten path, and hanging out at his Boca Raton, Florida, home with his eternally beautiful wife Nora. They have a grown son Glen as well as an assortment of pets, currently a rescue dog named Roxanne, birds Baba and Olaf, turtles Stella and Dottie, and bearded dragon lizard Klaus.