ProSource Speed Agility Ladder & Sports Medicine Roller, great fitness tools for rugby! www.prosourcefit.com

TWITTER | FACEBOOK | GOOGLE+ | YOUTUBE | PINTEREST | INSTAGRAM
ProSource makes equipment that works great for Rugby training.
1. Speed Agility Ladder – comes in 3 sizes (8, 12, and 20 rung). The abiliity to perform multi-directional training helps with overall mobility and injury prevention. Flat rungs are safer than tube versions, in case a player misses the box during a drill. Regular use aids in cardiovascular conditioning and weight loss due to the high intensity and calorie-burn. Best of all, they make workouts fun and engaging for anyone from children to older adults. The convenient roll-up design is compact and comes in a carrying bag for easy transport for use in a gym or outdoors.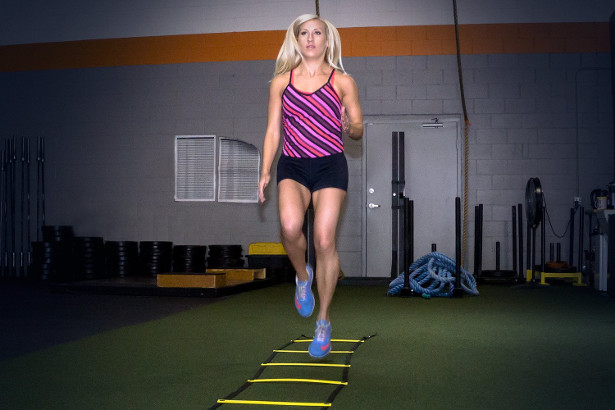 2. Sports Medicine Foam Roller – Comes in 2 sizes: 24″x6″ and 13″x6″. The Sports Medicine Foam Roller is a critical pre-and-post-game tool for athletes to aid in recovery and reduce soreness. A strong, EVA foam-filled center interior prevents cracks or breaking under heavy weight for safe, long term use and dependability. Two density zones are perfectly balanced for the most comfortable exercise routine. Raised bumps and grooves go beyond basic, smooth foam rollers to provide a deep massage and increased blood flow, perfect for tight quads, hamstrings, and calves.