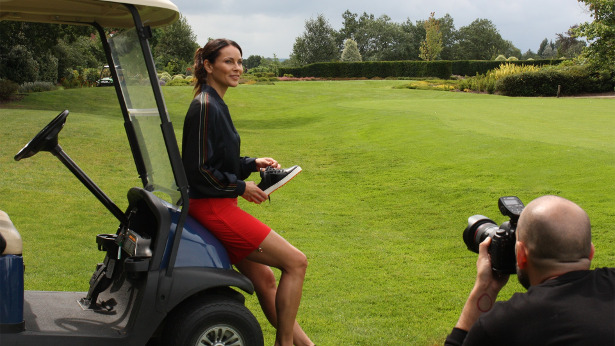 INSTAGRAM | FACEBOOK | TWITTER | PINTEREST
Royal Albartross—the bespoke, London-based luxury goods company is a premium golf and lifestyle brand–with products handmade by master craftsmen in the heart of the shoe-making regions of both Italy and Portugal-offers a beautiful line of women's and men's golf shoes and accessories.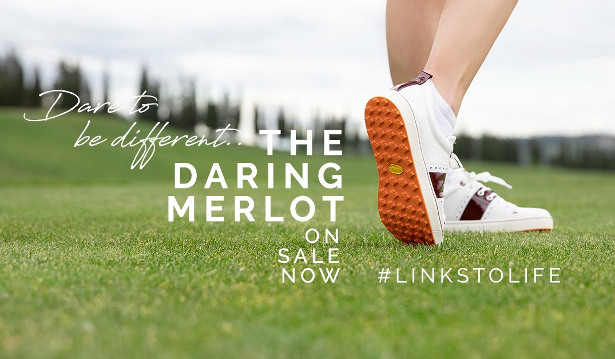 The company employs the most skilled artisans – who use techniques that have been passed down from generation to generation – and has perfected a manufacturing lifecycle that balances product lead times with luxury that is worth the wait.

What sets Royal Albartross apart is its selection of superior materials and component combinations. The company offers golfers unique and luxurious products that transcend easily from golf to life. www.albartross.com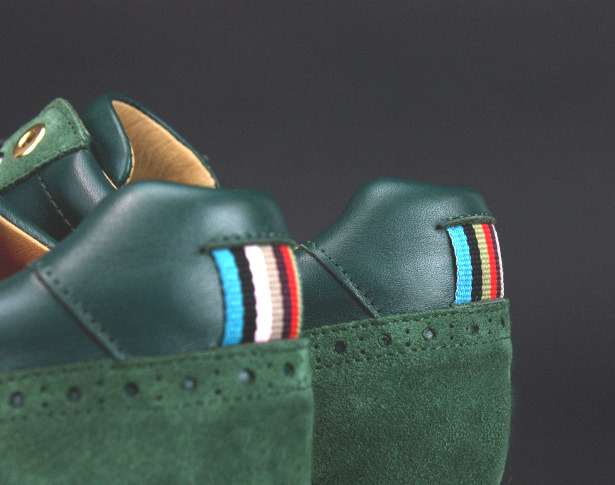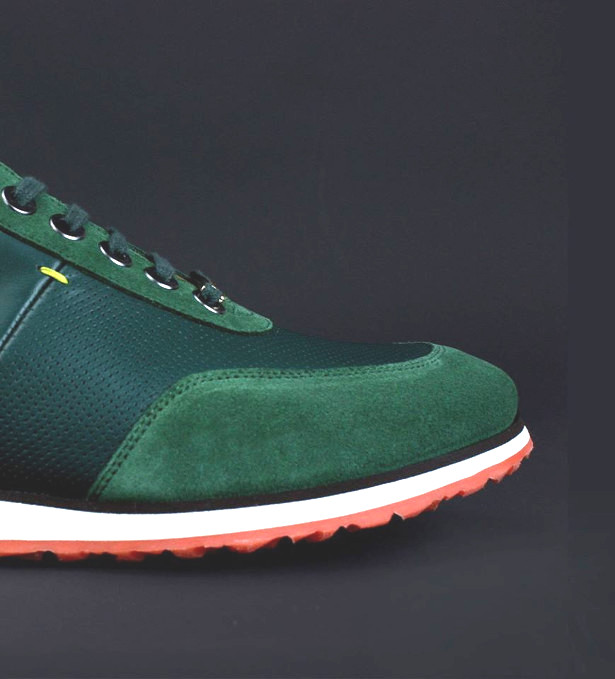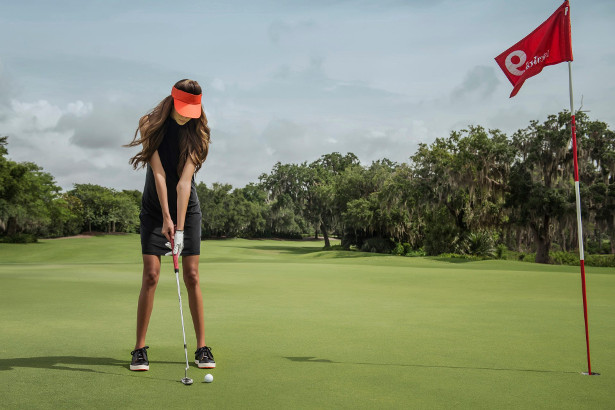 Royal Albartross are the home of luxury leather golf shoes made in Italy for stylish golfers the world over.
The idea was a simple one: create the world's finest golf shoe. Five years later we are touted as the world's finest golf shoe. The results are nothing short of perfection.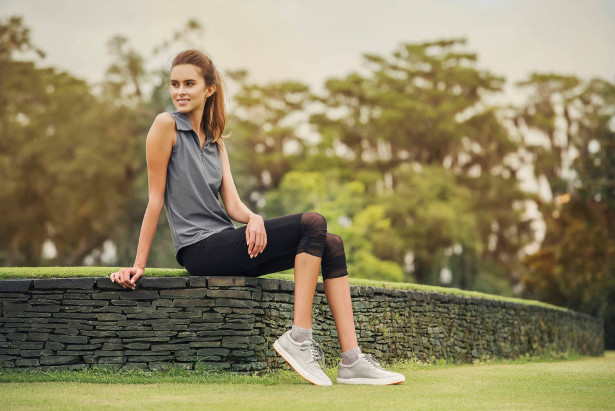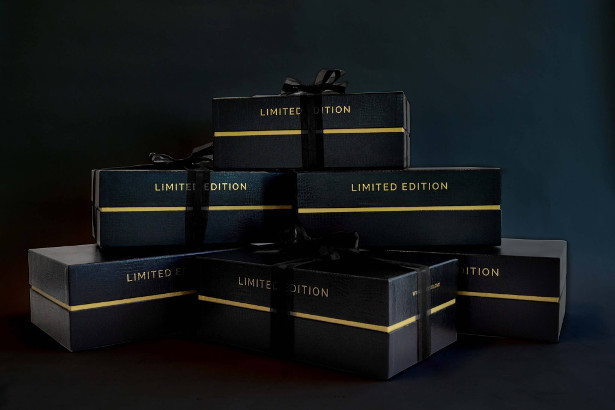 Royal Albartross is a London-based premium golf and lifestyle brand specializing in shoes and elegant accessories made of the world's finest leathers. All its products are handmade in the heart of the shoe-making regions of Italy and Portugal by master craftsmen using techniques that have been passed down from generation to generation. The company works with small family-run factories, concentrating on sourcing the very best components and leathers for the task at hand. For everyone involved and at every step along the way, attention to detail is paramount.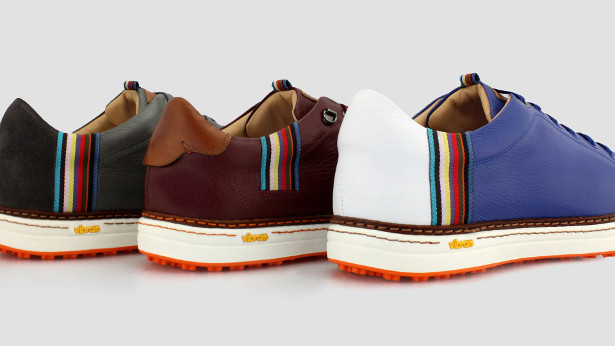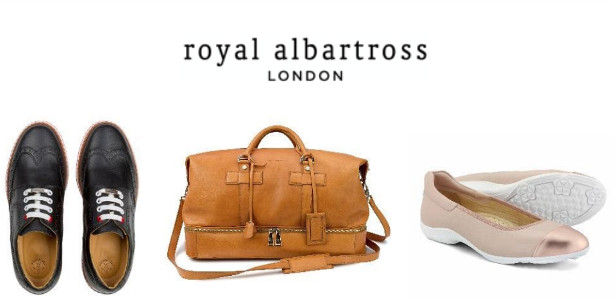 Combining tradition with modern business practices, Royal Albartross has perfected a manufacturing lifecycle that balances product lead times with luxury that is worth the wait. At Royal Albartross, quality and craftmanship come first. Starting with the customer experience and fit, the company's unique and sumptuous products, featuring superior materials and component combinations, transition easily from golf to daily life and back again, over and over.
Royal Albartross customers are passionate about golf and style, and appreciate the finer things in life, including travel, luxury products, and the country club experiences. They covet thoughtful design and small details like lush, aromatic leather, hand-stitching, and fine details on shoes and leather products that turn heads. As a result, Royal Albartross has developed a loyal following of both trendsetters and traditionalists who wear and carry our products because they are built by hand and built to last. More than wearables, these are investment pieces certain to hold their value.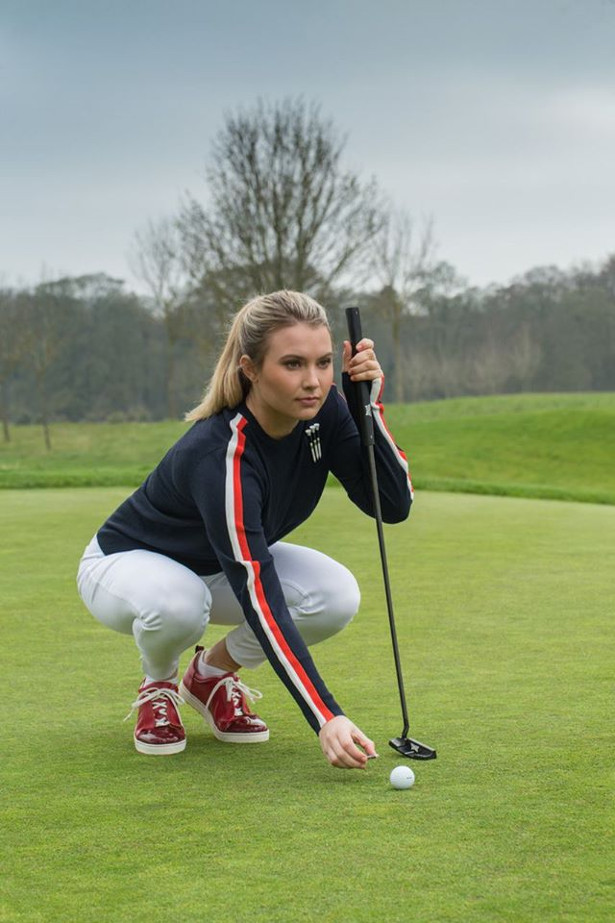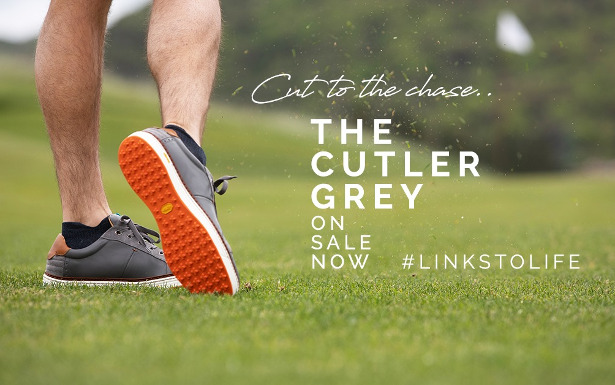 From product to packaging, details to delivery, Royal Albartross combines luxury with experience.
Oh, about our name… It started when our founder, Alex Bartholomew, visited a men's boutique called Albatros in the little Italian coastal town of Caorle. She loved the name—and its similarity to a golf term that applies only to the extraordinary—gave it a tweak, coming up with Albartross. Which, not coincidentally, combines parts of her name—Alex Bartholomew—with that of her husband, Ross.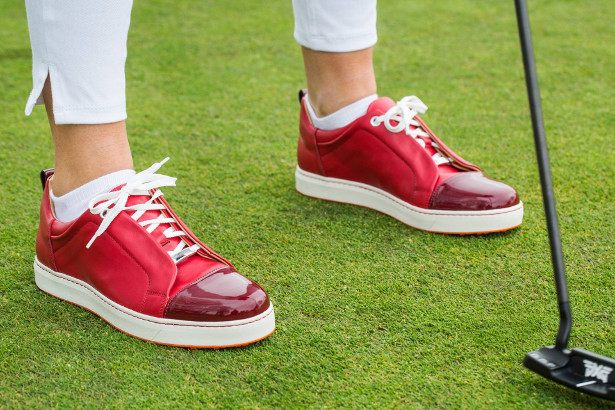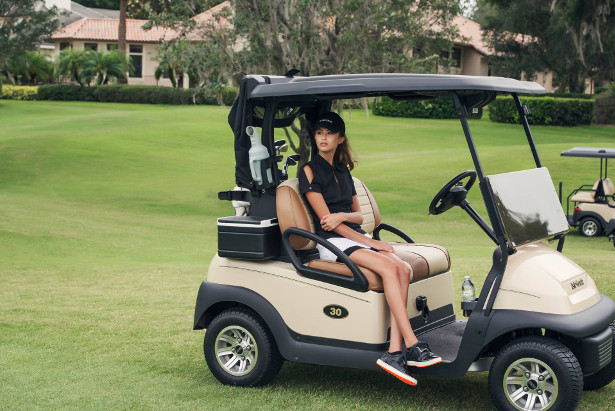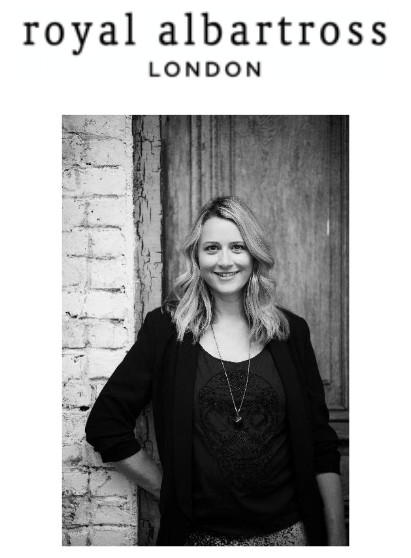 A Q&A with CEO Alex Bartholomew
You wake up in the morning — what's the driving passion?
I'm both mum to two little boys and a CEO. I have to make sure everyone is happy at home, so I can get to work and make sure everyone is happy there too! I am fortunate to have an incredible nanny, a supportive husband who is in the trenches with me, and an excellent team of people at Royal Albartross, both in London and the U.S.
I'm passionate about doing a good job, my absolute best, as a mum and as the head of Royal Albartross. I try very hard to give golfers products that enhance the enjoyment of their game through thoughtful details, great style, and incredible comfort. My work experience with Italian luxury brands has helped and made me appreciate time and the process required to create beautiful leather products. It isn't easy, and as a small business there are lessons at every turn—big ups and downs, and a whole lot of quick skill development and great stories in between.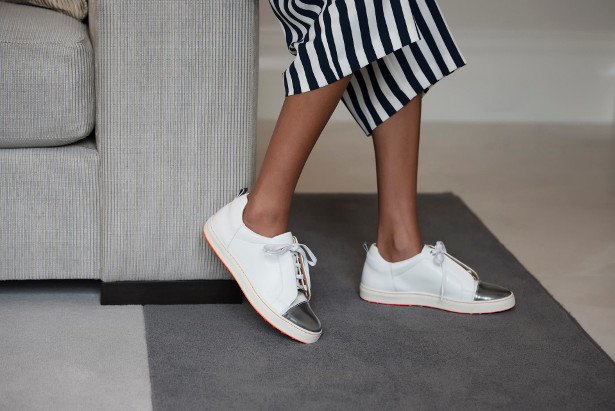 How does Royal Albartross go beyond what your competition is doing?Instead of stripping anything away from the product to reach a price point, we start with the customer experience and try to improve what is already available. You don't get the quality of footwear Royal Albartross produces from a thousand-a-day production line. We work with small family-run factories in Italy and Portugal and concentrate on sourcing the very best components and leathers for the task at hand. The devil is in the details.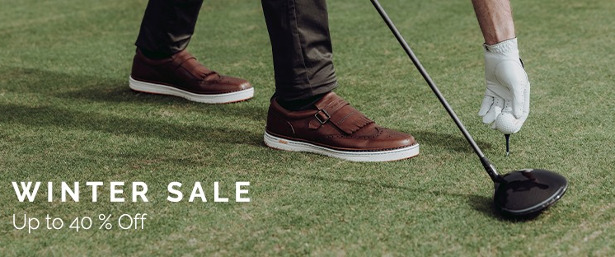 Define who your customer is?
Our customer is anyone with a real passion for golf and style, who appreciates the finer things in life. They may be of any age or culture. They may travel, enjoy luxury products, belong to a golf club that has become a way of life, or just appreciate thoughtful design and small details—great smelling leather and shoes that turn heads. We have a loyal following of people who wear our products because we aren't mass produced and are built to last. These are investment pieces that hold their value.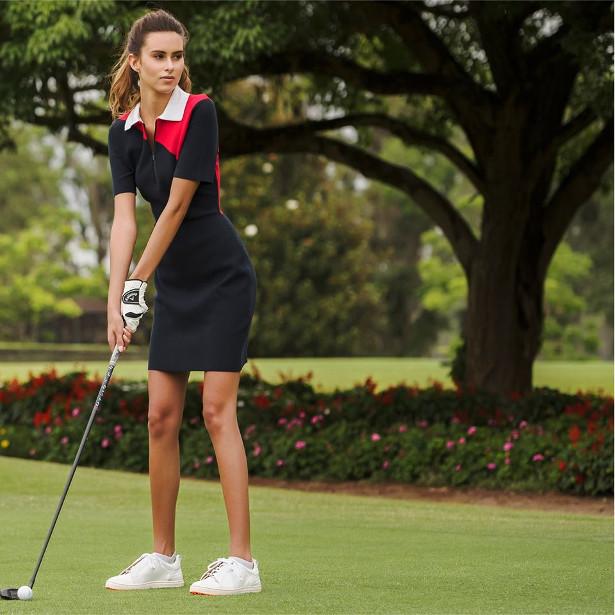 How difficult is the mix in achieving a golf shoe both fashionable and durable to sustain the rigors of the sport?
My design process has become embedded with unspoken guidelines that favor a shoe made for playing golf—swinging, putting, and walking. Certain things must be kept mind, like the lateral movement of the foot during a shot, the stability and traction required on the course, extra collar padding for comfort, laces that stay tied. Although golf is more conservative in comparison to other sports, and historically hasn't been as affected by fashion industry trends, this situation has changed dramatically in the past few years. Golfers are in better shape than ever before and want to look good in whatever they wear— from head to toe. We have a strong supplier base for our leathers and materials and work with Vibram—the global leader in sole technology. We have learned from this experience and now it has become easier to combine style and performance in every golf shoe we launch.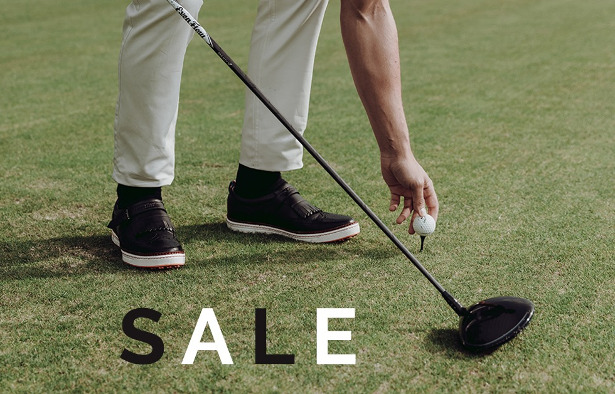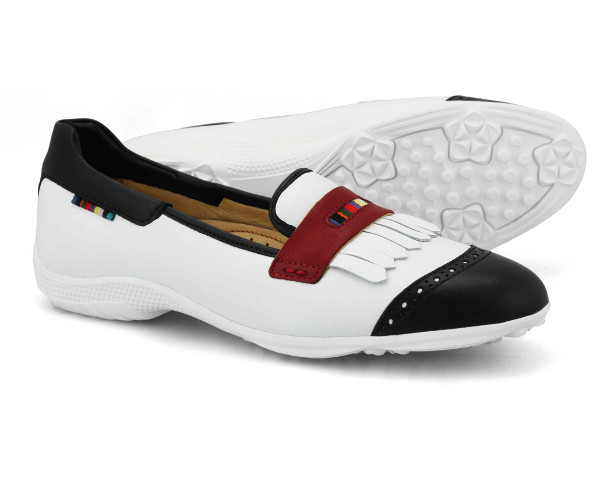 Royal Albartross offers products besides shoes. Do you envision the company expanding offerings to include a broad range of apparel items at some point?
I am constantly asked about an apparel line. We have ventured into accessories, which have been well received. Particularly our small leather goods—wallets, dopp kits, laptop sleeves, which all can be branded as tournament gifts or embossed with our customers' initials. But these items are a far cry from apparel. Perhaps in the future we may collaborate on an apparel line. I'm a firm believer in sticking to what you are best at, and our strengths lie in leather craft and footwear.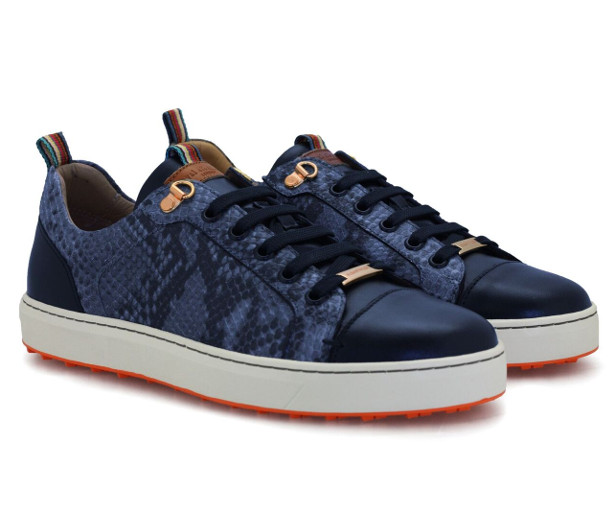 You create shoes for both men and women. How does each side of the gender aisle decide upon what's important in their purchases for golf shoes?
Interestingly, when we first started designing for ladies, it was clear that women didn't want smaller versions of the men's shoes with a wash of pink. They didn't necessarily want girly colors, and they wanted a range that was designed specifically for their needs. Men, on the other hand, are more influenced by technology and game improvement.
Interestingly, men are less influenced by price. Men spend more on golf shoes than women and yet the opposite is true for lifestyle shoes. Women decide on style, color and comfort. Perhaps, because they generally spend less time on the golf course, the price needs to be justified. This is partly why we have produced a performance golf flat (the ladies RUNWAY collection), which are designed to be worn for a light round of golf and on to lunch or the shops afterwards.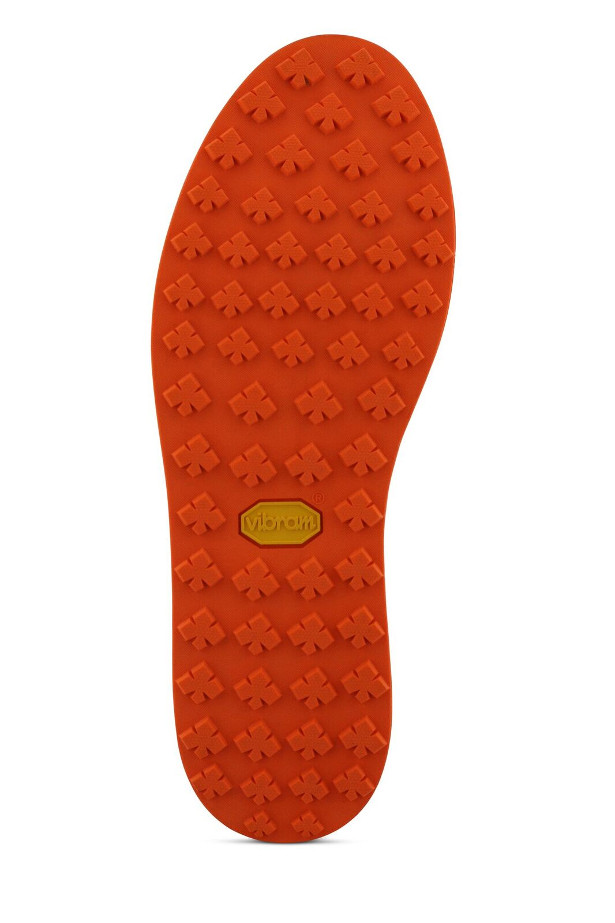 Companies routinely talk about the importance of customer service. Define the term and the approach taken by Royal Albartross?
In my opinion, being a luxury brand isn't just about product, it is about experience. From purchase to play, the experience should be enjoyable. Along with our packaging and all the little details, we expect to be available to customers at any time. Our customer care teams are based in Arizona and London, so most time zones are covered, and we are always prepared to go out of our way. Overnighting a shoe bag to a customer's club for a special event is not unusual. It's both a necessity and a privilege if we are to give golfers a true sense of Royal Albartross.
If you could change one thing in golf unilaterally – what would it be and why?
It would be to re-educate buyers and players about footwear. It isn't all about equipment when it comes to improving your golf game. You have to start from the ground up. An average golfer walks over two miles per round. Why would you want to do that in uncomfortable, cheap, lightweight zero-support footwear? It's time for retail buyers to realize that members don't want their Clubs to stock brands they can get on the internet for half the price. They want specialized product that offers more than all the big brands. Buyers need to be less risk averse, live a little because the reward in sales is worth it. Ultimately, with footwear, you get what you pay for.
Best advice you ever received — what was it and who from?
From my father, who told me "enjoy the journey." And, something that always comes to mind in life and business: "You get further with honey, than vinegar!"