Let's colour outside the lines with arts and crafts from The Crazy Store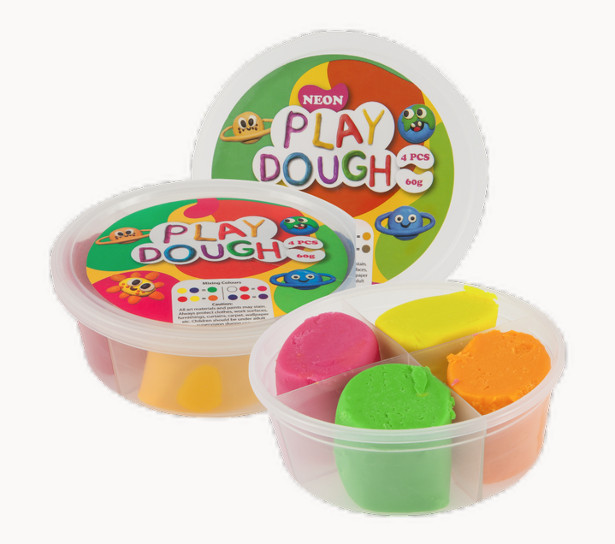 Do you remember how much you loved colouring in or sketching as a child and the joy of playdough and stickers? Thanks to The Crazy Store, you can share that joy with the gift of crayons, paints, canvasses and string art lights.
Children reap the benefits when engaging in arts and crafts.
1. They develop fine Motor skills: Moving the hands and fingers involves fine motor skills and improves the overall muscle strength and control over movements.
2. It increases dexterity: Agility increases and with practice, dexterity improves too.
3. Hand-eye coordination: Starting at an early age will assist children, especially those who would like to excel in sports.
4. It boosts self-esteem: children who create something have a sense of achievement, boosting their confidence.
5. It encourage self-expression: They bring out hidden feelings and talents you may not have expected. You may have a future Picasso living under your roof!
6. It also improves memory: Children learn shapes, colours and different patterns and design, it's a brilliant way to improve their memory.
Taking all of this into account, The Crazy Store feature a wide variety of arts and crafts supplies. They stock the Khoki range which includes brushes, water colour paints, water-based finger paints, glitter shakers, craft glue and even a paint brush and palette set for the artist in your life. There's a selection of canvasses in different sizes too.
Children are fascinated with lights and this year, The Crazy Store has a range of string art lights in assorted unicorn and llama designs. They're beautiful during the day, and an even more breath-taking at night.
For those who would like to try something different, the massive selection of slime, playdough and putty, and squishy animal characters like dinosaurs and frogs will keep parents and children alike excited!
Finding the khokis and crayons you want is so easy thanks to The Crazy Store where the range is extensive and the rules don't apply. The Arts and Crafts promo runs from 12 June – 5 July 2020, while stocks last.
To join The Crazy Store community and to keep up to date with the latest promotions and news, visit www.thecrazystore.co.za, follow The Crazy Store SA on Instagram, Facebook and @TheCrazyStore on Twitter.
THE EXTENSIVE KHOKI RANGE:
Water colour paint set, 42-piece – R45.99 – 079-000261
Title: Inserting image…
Wooden Easel, 27 x 50cm – R119.99 each – 079-000999
Wood mounted artist's canvasses, assorted size – from R34.99 – R129.99 – 079-001002/
079-001001/079-001000 /079-001003
STRING ART LIGHTS:
Assorted – from R99.99 – R139.99 – 079-008027 and 079-008028
BITS AND BLOBS:
Play Doug, 4 x 60g pieces, assorted – R25.99 each – 562-000015
Rainbow slime tubes – R39.99 each – 565-000216
Unicorn booger slime, 60g, assorted – R14.99 each – 565-000232
Whoopeee putty – R14.99 each – 565-000052

Refresh your Indoor and Outdoor Space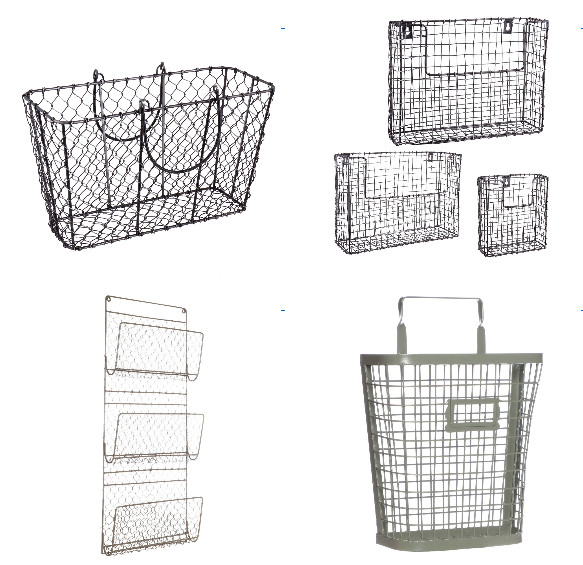 As we all get into new routines at home, now is the perfect time to rethink and refresh the space around us. Whether you need to create a comfortable zone for your new home office, or establish a place to relax and unwind in your garden, Dibor have just the thing.
Home Office Organisation
With many of us working from home amidst the COVID-19 guidelines, creating a functional calm space in which to carry out our employment tasks is top of the priority list. The perfect WFH setup should allow you to combine focus, creativity and organisation. With Dibor's range of storage baskets, shelves and racks, it's easy to ensure you achieve a tidy desk and tidy mind!
The Present Finder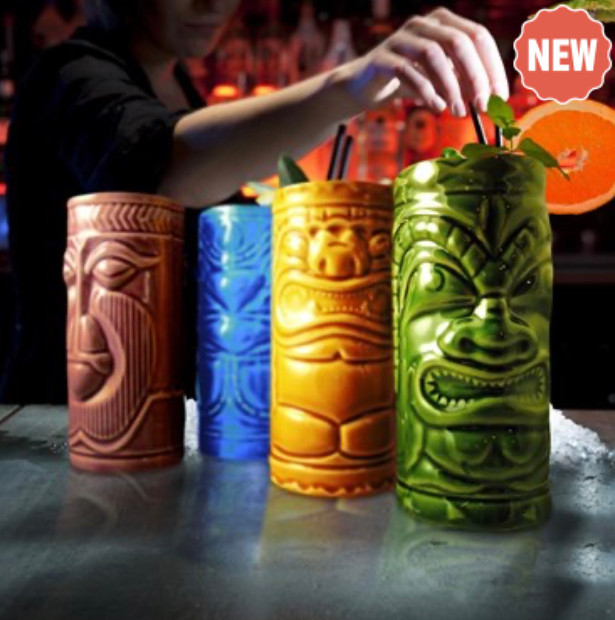 The Present Finder www.thepresentfinder.co.uk aim to provide as many ideas as possible for people to buy products and services which will add to their enjoyment of the Bank Holiday with family ! Not just this but people are busy stocking up on all the foods and drinks which will add to the enjoyment and relaxation of hard earned time off from work! Games for the back garden or indoors! Drinks! Party foods and of course digital devices for listening to musical favourites… with so much home
They also have this amazing underground beer fridge – assembling it will be a good lock-down project too!
www.thepresentfinder.co.uk/buy/underground-beer-fridge-the-beer-lift_2613.htm
Tiki mugs for holiday sundowners
www.thepresentfinder.co.uk/buy/tiki-mugs_3798.htm
A unique Bluetooth Garden Rock Speaker is perfect for entertaining outdoors. Just power up, connect your device, and let the good times rock!
www.thepresentfinder.co.uk/buy/all-in-one-bluetooth-garden-rock-speaker_3812.htm
And this tug-of-war rope set – perfect for letting off steam in the garden!
www.thepresentfinder.co.uk/buy/tug-of-war-rope-game-set_3814.htm
Massive glitter beach ball – built for the beach but perfect for lounging in the garden on a Bank Holiday
www.thepresentfinder.co.uk/buy/extra-large-glitter-beach-ball_3242.htm
Save on trips to the fridge with a 3 pint boot shaped beer stein
www.thepresentfinder.co.uk/buy/giant-3-5-pint-beer-boot_3555.htm
Never run out of BBQ inspo with a collection of spice rubs from around the world
www.thepresentfinder.co.uk/buy/world-recipe-spice-rub-selection-box_2566.htm
ROCKDOWN RECIPES FROM HARD ROCK CAFE MANCHESTER
Turn the lockdown into a 'rockdown' with these tantalising recipes from Hard Rock Cafe Manchester
Missing your regular serving of Hard Rock nirvana? Don't despair – here are two Hard Rock Cafe Manchester fan favourites that you can recreate at home – whether it's the mouthwatering Original Legendary® Burger or the refreshing Tropical Margarita cocktail.
Of course, you'll have to visit the real Hard Rock Cafe Manchester for the full 'Rock Star Dining' experience – wall to wall memorabilia, great music and a warm welcome every time.
In the meantime, we hope these 'rockdown recipes' will keep you satisfied:
Original Legendary® Burger
Follow the steps in the attached video to recreate the ultimate burger experience at home.
Tropical Margarita
Ingredients
2 strawberries, sliced
1.25 oz (35ml) tequila
0.50 oz (15ml) orange liqueur
1.50 oz (43ml) tropical fruit blend (our favourites are passionfruit, guava or mango)
2 oz (56ml) pineapple juice
0.50 oz (15ml) agave nectar
1.25 oz (35ml) fresh lime
How to assemble
Muddle strawberries in a shaker tin and pack with ice. Combine tequila, orange liqueur, agave nectar, fruit blend, fresh lime juice and pineapple juice. Shake until ice cold and strain into desired glass over fresh ice.
For additional information on the Hard Rock Cafe brand, visit www.hardrockcafe.com/
Make sure you're looking after your mental and physical health – drinkaware.co.uk
#stayhome #stayhomesavelives
Hearts and Crafts Single Malt Whisky – a new exciting release from The Cotswolds Distillery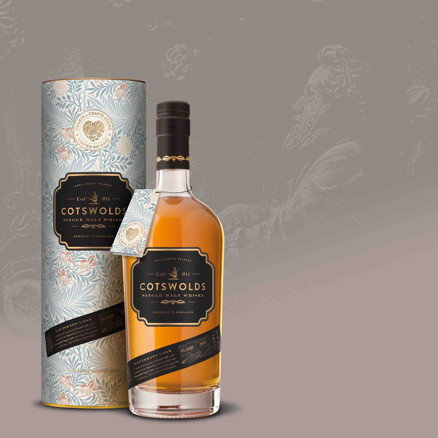 On this quintessentially English Day, St George's Day, The Cotswolds Distillery is delighted to announce the first release in a series of single malts which have been inspired by the Arts and Crafts movement: Cotswolds Hearts & Crafts Sauternes Cask Single Malt Whisky. This is the distillery's first ever European Oak Cask expression.
The Cotswolds Hearts & Crafts Collection will consist of yearly limited editions, with each edition presented in a gift box with a different William Morris pattern, reinforcing the creative beauty of the Arts & Crafts Movement. Each edition will not be repeated; Cotswolds Hearts & Crafts Sauternes Cask Single Malt Whisky is made up of 1,680 bottles.
William Morris, one of the leaders of the Arts & Crafts Movement spent much of his time in the summer in his Cotswolds home, Kelmscott Manor. The movement was created in the late 19th century to champion traditional, simple craftsmanship in contrast to the rapid industrialisation of Britain and the move away from traditional values and design.
The Cotswolds Distillery has been patiently filling small parcels of 'specials' over the years. These have included both European and American oak casks, seasoned with Sauternes, Pineau de Charente, Calvados, Rum, Port, Madeira, Banyuls, Vermouth and other interesting wines.
Tasting Notes:
Hearts & Crafts Single Malt Whisky is from a selection of five premium French Oak casks seasoned with sweet Sauternes wine, which results in a honey-coloured malt with a vinous quality and notes of sweet raisin and oak wood spice.
Nose: Raisin and malted biscuit, opening up to notes of peach and ripe pears.
Palate: Honey with fresh nectarine and a touch of lemon zest leading to creamy vanilla and warm oak wood spice.
Finish: A long finish with lingering spice and layers of light fruit.
Cotswolds Distillery prides itself on carefully sourcing ingredients:
Malt: Odyssey, grown on Cotswolds farms and floor-malted at Warminster Maltings
Yeast: two complementary varieties – Anchor and Fermentis – to ensure good yields and excellent fruity flavours
Water: village water supply – filtered, softened and demineralised before use
Wood: French Oak barriques seasoned with Sauternes wine
ABV: 55.2%
RRP: £74.95 for a 700 ml bottle
Available to purchase exclusively from The Cotswolds Distillery from 23rd April 2020 www.cotswoldsdistillery.com
Instagram @cotswoldsdistillery, Twitter @Cotswoldistill
PERKY PEAR REVEALS TOP TIPS FOR REMOTE ROMANCE INCLUDING PERFECTING THE ART OF A ZOOM CALL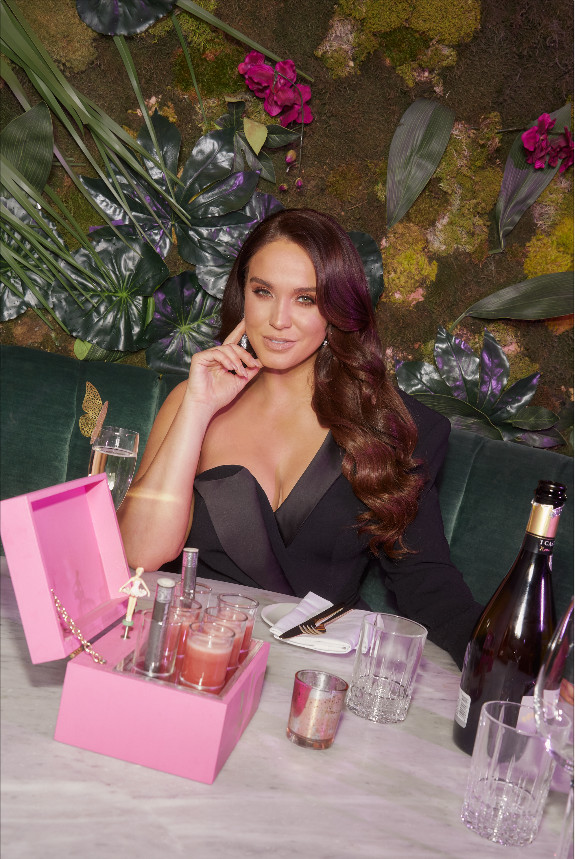 Leading Breast Lift and Shape Tape Perky Pear has seen sales of its all-in-one tape surge despite the national lockdown as Brits seek romance via either at-home or digital dates.
Perky Pear's tape not only lifts, but also shapes, creating a firmer, rounded effect. And while the nation may not be able to wear the products out on the town just yet, sales have remained strong thanks to its customers reporting that they've ordered the tape in order to glam up for a romantic meal at home or for a Zoom or House Party call with a new online dating match.
The brand's first celebrity ambassador, Vicky Pattison, has showcased how the product works via Instagram dates with her boyfriend.
To help partners and daters feel their best for romantic moments, Perky Pear has prepared its top tips for a lockdown love-in, be it at home or remotely:
If you and your partner are getting ready at home, try and get glammed up in another room so that both of you looking a million dollars is a great surprise when you sit down to eat or watch a movie
While taking ages in the bathroom in normal circumstances might incur a falling out, during lockdown it's a nice treat – plus a great way of filling time during self-isolation is to really luxuriate in the process. Treat yourself to a glass of wine in a bubble bath so that the whole evening, including getting ready, is a real occasion
If your date is remotely via Facetime or House Party, have a practice run with your set-up so that you know you'll be camera-perfect from the minute you accept the call. Getting a great light supply behind the camera to provide an illuminated glow is a top tip; this can be achieved via a ring light if you have one or a simple desk lamp
Another hidden secret is popping a piece of white A4 paper below your face below the camera so that any light from your laptop or tablet screen bounces up towards your face
Try and raise your device so that the camera is exactly level with your eyes (a stack of coffee table books is best for this as you can play around with the height and camera angle more easily)
Block colour translates best on camera (look at Good Morning Britain, This Morning or QVC and you'll notice that most of the time presenters wear bright, single shades on top), so pick out your best shade so you can work the camera to your advantage
Think about the best background for your call – nobody wants the washing up looming over them while on a digital first date
After a few weeks of casual wear, why not mark the occasion with an Instagram post showing how fabulous you look and feel?
That being said – if you're on camera and only your top half can be seen, then why not be glam on top and keep its casual and comfy down below?
Have fun! You're not a full-time influencer and mishaps and mistakes are only likely to endear you to your match in the long term
Samantha Ryder, Perky Pear's founder, said: "It's been great to hear feedback from customers about how they're using our product to inject some normality or romance into what is a strange time for everyone. Whether it's with a long-term partner or a budding relationship, we hope our products can help to 'perk' up the nation's dating life and that our tongue-in-cheek tips will help Britain's digital daters."
Visit perkypear.com/ for your pair of Perky Pears.
XITE Energy a better for you energy drink provider, refreshing and fruity drink, Zero sugar, no taurine, fuelled by nootropics, all natural flavours and no nasty chemicals!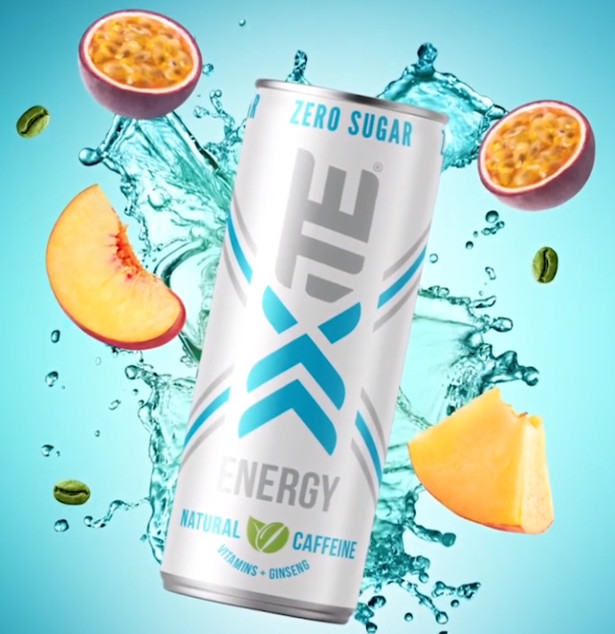 The original flavour is peach and passion fruit amnd recently released watermelon and raspberry which is going down a storm! XITE Energy have also provided key workers with over 20'000 cans to give them positive energy through these times and are continuing to provide care packages!
iamxite.com
OFFENSIVE Fashion has launched its first stylish menswear apparel collection online to bring feel-good, luciously soft and durable clothing to the OFFENSIVE wearer, which is inoffensive to the planet (made from Oeko-Tex fabric). Perfectly comfortable to wear during lockdown and make great gifts!
The collection consists of fun, superlative quality branded Polos and T-shirts in a range of colours: Navy, White and Black with varied bright coloured graphics and pink and red embroidered logos. Polos are priced at £58, and T-shirts range from £35-44, available to buy via the website.
We have interview time available with the new OFFENSIVE Fashion brand ambassadors (Jazz & Pascal) who come from different backgrounds.
Jazz Purple has an extensive career in music, producing songs with Courteeners in their latest album, Starley, Bipolar Sunshine and Tinie Tempah. Check out his Instagram @JazzPurple_or listen to his music at Jazz Purple on SoundCloud.
Pascal Wilke is a well-known German catwalk model whos seen success throughout his modelling career, he regularly walks for Ready-To-Wear and Haute-Couture brands such as Gucci, Givenchy and Vivienne Westwood. Check out his Instagram @pascal.wilke
CELEBRATE LOVED ONES' SPECIAL OCCASIONS AT A DISTANCE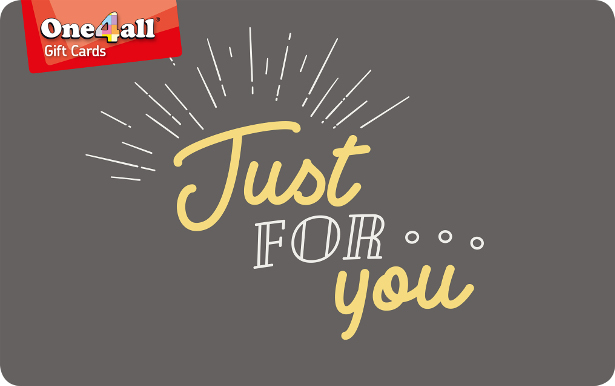 Celebrate friends and family's important moments with the One4all Digital Gift Card
The One4all Gift Card can be spent online at more than 55,000 stores nationwide
Digital Gift Cards can be sent directly to loved one's phones and loaded with any amount between £10-£120
Loved ones' special occasions always deserve to be celebrated – even if it's from a distance.
From birthdays and anniversaries to new babies and Father's Day, it is likely many will not be able to celebrate and receive gifts in person as they mark their milestones this year, meaning it has never been more important to make the effort to mark these special moments.
The One4all Gift Card is a great way to send a self isolation-proof gift which loved ones will appreciate.
Gift cards can be loaded with anything from £10-120 and can be redeemed online at high street favourites including Boots, Marksandspencer.com, John Lewis.com, Newlook.com, Myprotein.com, Sunglasshut.com and Myvitamins.com.
What's more, it can also be spent in 55,000 stores nationwide, if recipients would prefer to wait until the lockdown is over to redeem it.
A lockdown-proof gift, physical gift cards can be purchased online at one4all.com and delivered straight to your loved ones' doorstep with ease, without ever needing to step foot outside of the house. One4all are currently offering free postage and packaging for all online gift card orders with the promo code: HAPPYTOHELP.
The card is available in a wide variety of designs, including those suited for birthdays, new babies, engagements, thank you's, Father's Day, weddings and more.
Or for an instant show of affection, One4all's Digital Gift Card can be used in the same way as a plastic gift card, but can be delivered direct to a friend or relatives' phone with the click of a button at one4alldigital.com – with no physical gift exchanging hands.
What's more, there is the option to send it with a recorded video message, to ensure recipient feels extra special when they receive it.
Both provide a quick and thoughtful option for those wanting to make sure friends and family's special moments aren't missed during the lockdown.
For more information visit one4all.com.
One4all Gift Card free postage & packaging promo code: HAPPYTOHELP
Keep Women's Sport on the radar – FREE MoJoManuals during the Corona Virus 'lockdown'
WSNet is making all our MoJoManuals available FREE worldwide during the CV Pandemic. The effects of this virus are hitting all sports and may put the growth of sport for women/girls back years! So we're giving it away FREE to help you and your team/crews/pupils/children stay active and go on to be strong and confident young women.
MoJoManuals are an inspiring, educational resource that have been voluntarily written by top sport scientists, leading coaches and educational tutors. MoJoManuals empower girls and women with information on how to be the best athlete/player they can be whilst gently building confidence to tackle specific challenges that girls often face in sport and life. The workbook format has embedded video links which add info or demonstrate routines/exercises and can be downloaded to your PC or smart device.
You're sport not listed? – We're a tiny, unfunded organisation with a huge international reach. We're working hard on more sports and translations into other languages. Now is an ideal opportunity to help girls in your sport come out of lockdown robustly and with improved skills and confidence. We can work with your NGB, SportsFed or commercial organisation on very small budgets to get a MoJo for your sport. Email Jo.c@WSNet.co.uk for more info.
Download your FREE digi-copy here – Click on the page below and download from the WSNet website.
BUY hard copies – you can also still order hard copies (£5.99 inc P&P) during the CV crisis – work on your skills and confidence at home with your daughter, sister, mum.
Donate? – All profits go to help get girls in Sub-Saharan Africa playing sport via our MoJoAFRICA programme. If you enjoy your FREE digital copy you can donate HERE www.WSNet.co.uk/MoJoAFRICA
Please do pass this offer on to your friends, club, team, pupils – to help continue the growth of girls' sport worldwide.
CLICK ON THE IMAGE TO DOWNLOAD YOUR FREE DIGI COPY
FOOTBALLMoJo
FOOTBALLMoJo ALSO IN BRAZILIAN PORTUGUESE – (Click Here) & CHINESE MANDARIN – (Click Here)
NETBALLMoJo
ROWMoJo
ROWMoJo ALSO IN BRAZILIAN PORTUGUESE – (Click Here)
LACROSSEMoJo
Want to see MoJoManuals in your language? Contact jo.c@wsnet.co.uk – we want to work with Sports Feds, NGBs to translate and update for local cultures.
MoJoManuals cover:
Injury Prevention
Movement skills – Physical Literacy
Core strength
Effective boat movement
Taming anxiety by building confidence
Weights – safe lifting
Land training
Training & periods
Resistance training – balls & bands
Diet & hydration
Breast health
Coaching girls
Background to Women's Sports Network: The Women's Sports Network is a self-funded, cooperative network of groups and individuals working independently as associates and part-time volunteers. It is a not-for-profit community approaching one hundred thousand worldwide. Crystallising the issues & coordinating opportunities around WomenSport & Fitness by working in partnership with commercial/NGBs/educational/Charity organisations to raise the profile of WomenSport & SportsWomen. Advocating better access to Sport/FITNess, alleviating gender-bias and empowering women & girls through sport & fitness in their everyday lives. WSNet is not a commercial organisation – and relies on donations from a very small group of patrons who want to see daughters across the world enjoy sport.
Dusk Lighting,
A huge variety of modern lighting for the home and garden.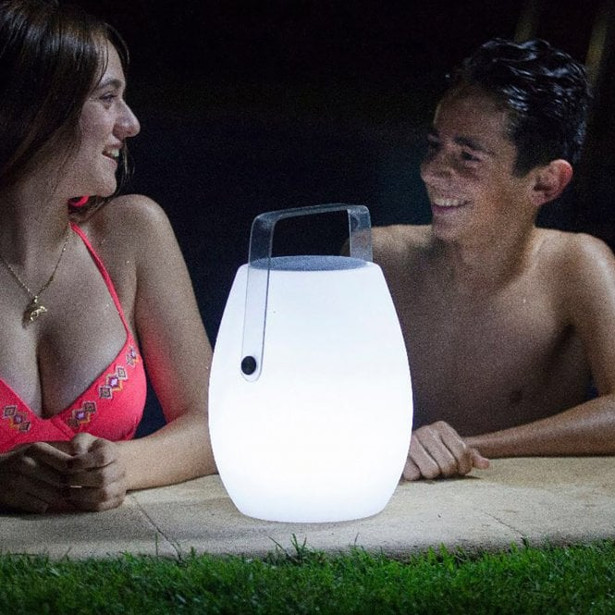 The speaker lights they sell are perfect for your home. There are three options of portable speaker that you can connect your music to via Bluetooth to enjoy in the garden over the bank holiday. Additionally, if the weather is nice (fingers crossed!) then it lights up and you can change the lighting colour using a remote control, so if it stays warm into the evening you can create an atmosphere with the light where you are sitting.
The options are below:
– MANTRA : Barrel IP44 Portable Speaker with 3W LED Outdoor Light
– MANTRA : Wazowsky Remote Control Speaker with Colour Change LED Light
– MANTRA : Funghi IP44 Portable Speaker with 3W LED Outdoor Light
Vintage Rugby Union & League from Ellis Rugby.
. www.ellisrugby.com . A Pride In The Jersey Company.
The Ellis Rugby Brand – 埃利斯橄榄球品牌 – De Ellis Rugby Brand – La marque Rugby Ellis – Die Ellis Rugby Marke – Il Marchio Ellis Rugby – エリスラグビーブランド – A marca Ellis Rugby – La marca Ellis Rugby

Pure Sport CBD's Muscle & Joint Balm. So helpful to relieve tension and soreness.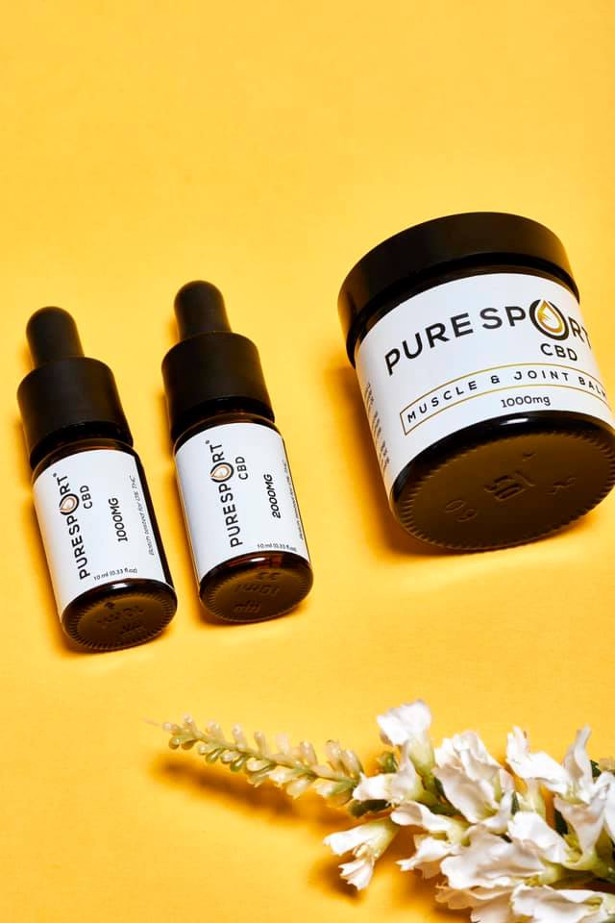 TWITTER | FACEBOOK | INSTAGRAM
Pure Sport CBD's Muscle & Joint Balm. The combination of CBD and essential oils makes it the perfect soothing product to apply to the skin, and in particular any areas of tension or soreness to aid in relaxation. Now we have more time on our hands, focusing on recovery, mobility and relaxation/self care should really be a key focus.
The Muscle and Joint Balm takes Pure Sport's premium 0% THC CBD Oil and combines it with some of nature's most profound ingredients: Lavender, Wintergreen, Peppermint, Lemongrass and more, which are all essential oils said to aid with pain relief and relaxation.d The balm is high strength and packs a punch, being 1000mg compared to common options on the market of 300-500mg.
The Pure Sport Muscle and Joint Balm is designed to be used on aching joints and tight muscles to help you recover and maintain an active lifestyle. The balm can be applied directly onto the desired area of pain and discomfort up to three times a day.
£39.99 at www.puresportcbd.co.uk
Pure Sport CBD is an Olympic Standard Certified CBD brand; one of the few CBD brands in the World that is BSCG certified- ensuring it is 100% safe for drug tested athletes and professionals worldwide. This means the CBD oil contains absolutely zero THC and the strength on the label is guaranteed/ it is screened for all contaminants.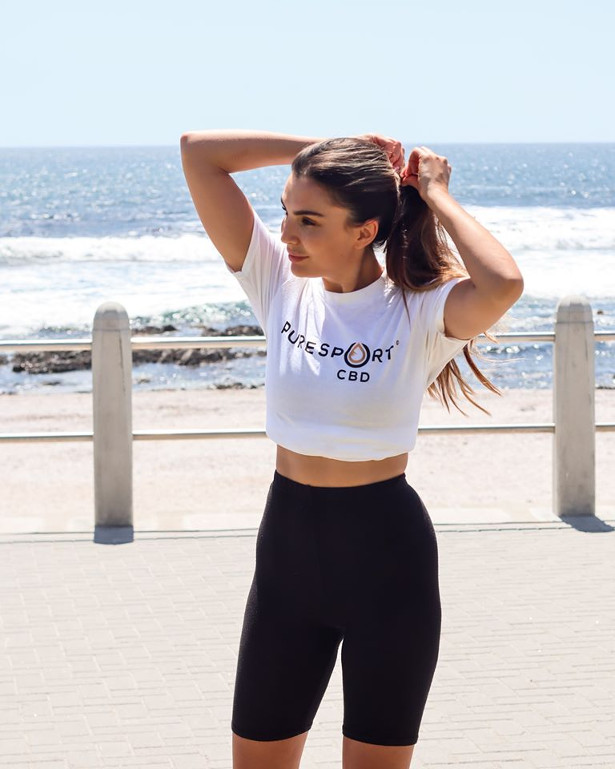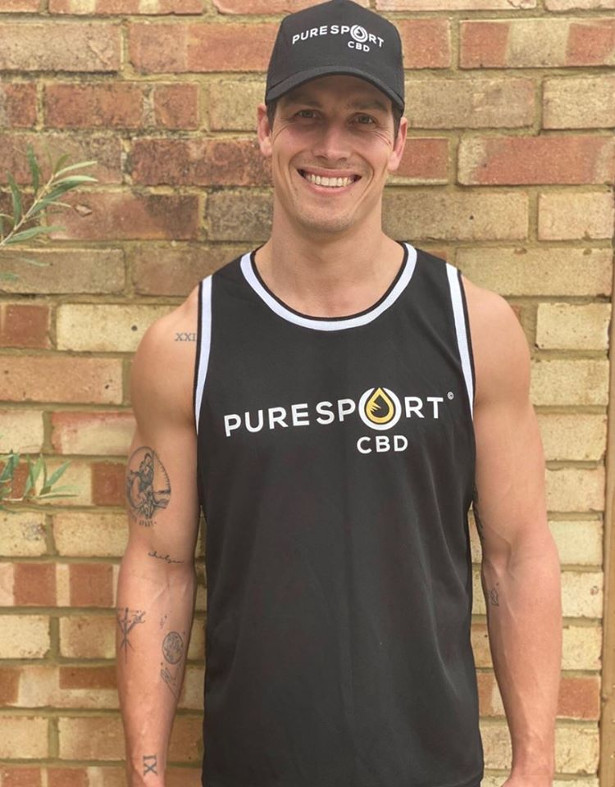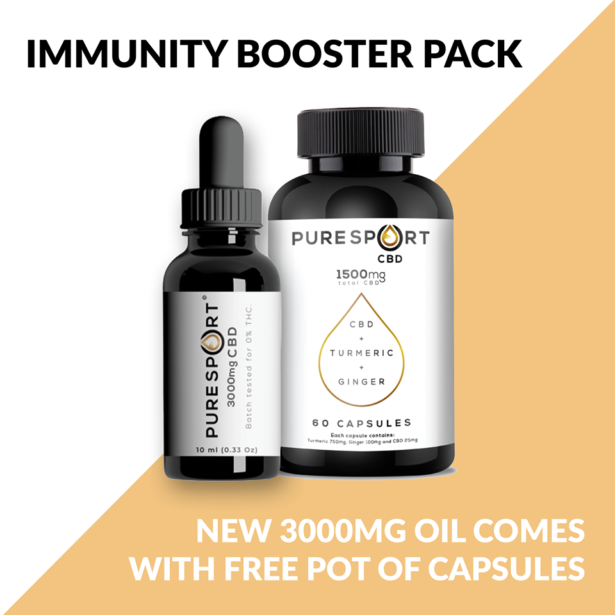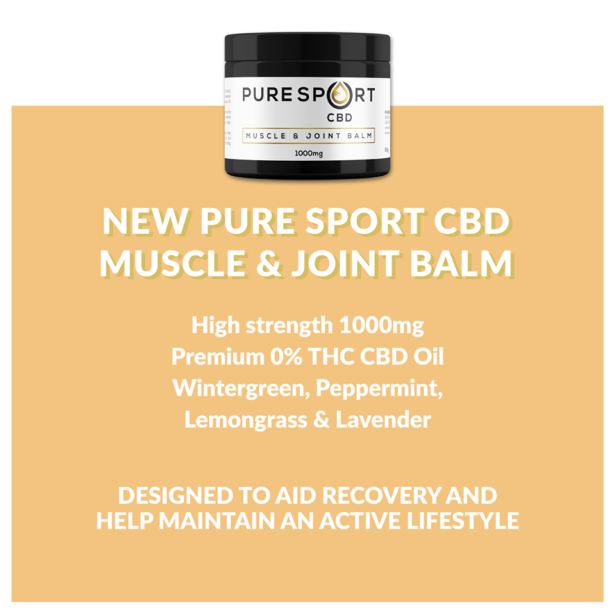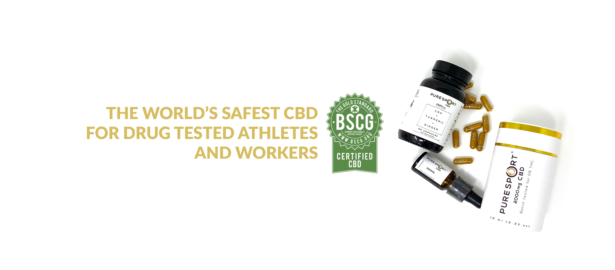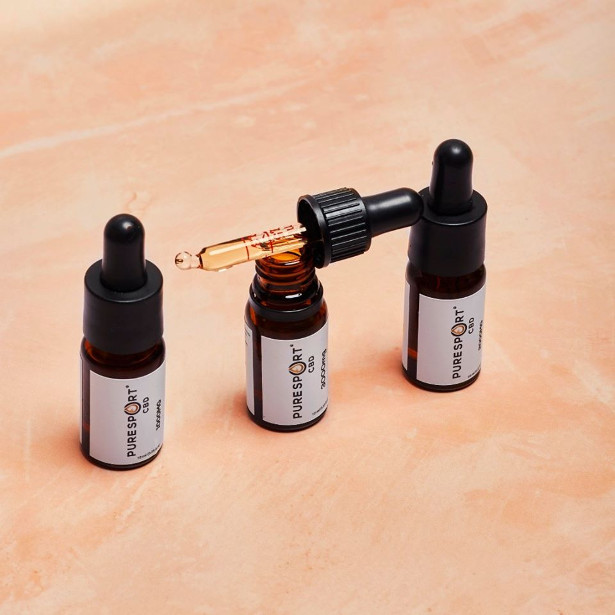 Celebrate World Gin Day with two fabulous English gins from The Cotswolds Distillery
World Gin Day is a global celebration of all things gin. It may take on a different guise this year but wherever you are in the world make sure you celebrate and raise a glass to our favourite juniper spirit.
Cotswolds No. 1 Wildflower Gin is a fabulous full strength gin distilled with wildflower botanicals of lavender, cornflowers and rhubarb. Best enjoyed with ice and tonic, it is the perfect drink to enjoy during this lock down period.
Cotswolds Wildflower Spritz
50 ml Cotswolds No. 1 Wildflower Gin
Premium Tonic Water
Add a copa glass with ice and pour over gin and your favourite tonic. Garnish with a slice of orange.
You can watch a video on how to make the perfect Cotswolds Wildflower Spritz serve here.
Cotswolds No. 1 Wildflower Gin RRP: £34.95 for 70 cl ABV: 41.7%
Available from www.cotswoldsdistillery.com
Cotswolds Dry Gin is distilled with a blend of carefully-considered botanicals including freshly hand-peeled grapefruit and lime and local Cotswolds lavender. All botanicals are sourced locally to the distillery in the heart of the Cotswolds. It is non-chill filtered meaning the oils are retained in the gin, causing a pearlescent cloud to appear when mixed with ice or tonic.
Classic Cloudy G&T
50 ml Cotswolds Dry Gin
150 ml Premium Tonic water
Fill a copa glass with ice , gently pour the gin over the ice. Top up with tonic water and garnish with a slice of pink grapefruit and bay leaf
Cotswolds Dry Gin RRP: £34.95 for 70cl. ABV: 46%
Available from: Cotswoldsdistillery.com, Waitrose, Majestic, Oddbins, Laithwaites, Harvey Nichols, Selfridges and Fortnum and Mason.
Instagram:@cotswoldsdistillery Facebook: @cotswoldsdistillery Twitter: @cotswoldistill
Dudley & Roo
It seems a lot of people are looking to make themselves feel a little better right now, whether they're wanting a change from slobbing in PJs or loungewear and they're treating themselves to pep themselves up, or sending a little treat over to a friend or loved one whilst we all try and keep safe. May Bank Holiday signals the start of Summer (or that Summer is definitely on it's way!) so a lot of people are wanting to accessorise with jewellery, buy gifts for Father's Day or weddings. Dudley & Roo give them the option of being able to personalise those gifts to make them extra special, unique and totally personal piece which will be cherished. Lots of ideas available on the website www.dudleyandroo.co.uk hello@dudleyandroo.co.uk www.facebook.com/dudleyandroo www.instagram.com/dudleyandroo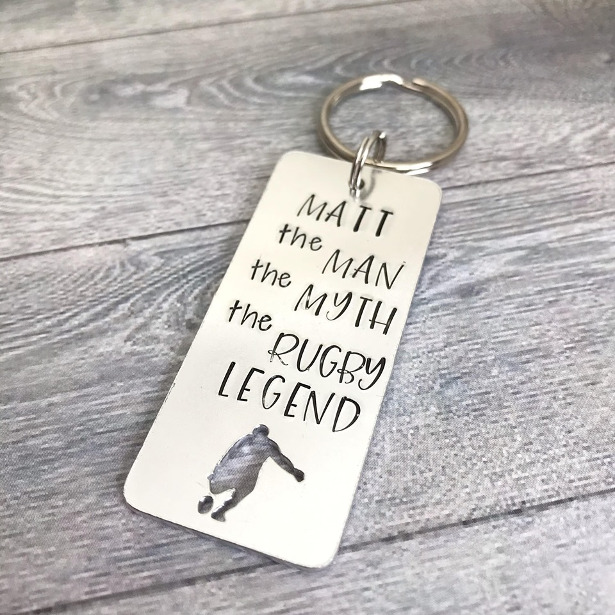 Cuff bracelet – www.dudleyandroo.co.uk/ourshop/prod_6527788-Bespoke-Cuff-6mm-wide-Standard.html OR
www.dudleyandroo.co.uk/ourshop/prod_6563565-Bespoke-Cuff-910mm-wide.html
Keyring – www.dudleyandroo.co.uk/ourshop/prod_7144454-Rugby-Legend-Keyring.html
Homepage – www.dudleyandroo.co.uk/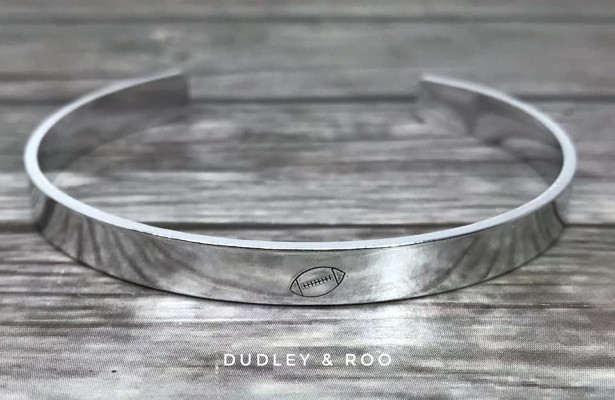 CHESSGAMMON
An online retailer of traditional games, specialising in chess and backgammon in the United Kingdom. Of course during the times we face and their uncertainty with a number of nations on lockdown and partial lockdown we have to consider the products recommended. Certainly these traditional games in the back garden on a wonderful summers day would be perfect to purchase.
www.chessgammon.co.uk
GRAB A FRANGIPANI CLASSIC
We've just found a few classic Frangipani's!
Some real blasts from the past available to buy now.
Be quick there are just a few in stock!
www.frangipani-style.com/
Why not celebrate World Whisky Day on 16th May, with the iconic blended Scotch whisky J&B Rare and change your perception of blended whisky.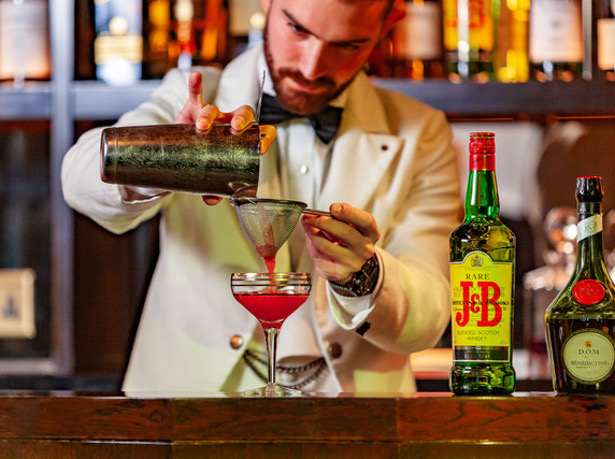 Made in the 1930s for prohibition America, J&B Rare is one of the most popular blended Scotch whiskies in the world. A symbol of sophistication made famous by The Rat Pack, during the1940s, '50s and '60s J&B Rare became a society whisky with notable, bold and colourful characters making it their whisky of choice.
J&B Rare has stood the test of time and is an affordable sophisticated Scotch. The lightness in colour of J&B Rare makes it the bartenders go to blended whisky for cocktail creations. This World Whisky Day you can get inventive at home with these delicious cocktails:
J&B Citrus Seltzer which is refreshing and easy to create:
Fill a highball glass with ice. Add 30ml J&B Rare and top with 125ml soda water. Top with a few dashes of your favourite bitters and a squeeze of fresh lemon. Stir and garnish with lemon peel, a sprig of basil or mint or a dehydrated lemon wheel.
The J&B Rare Hard Seltzer has started a trend with many bloggers and mixologists including Drinks & Dan.
You could be more adventurous and create the J&B Sinatra Sour:
Add 35ml J&B Rare, 10ml lemon juice, 10ml sugar syrup, 15ml pasteurised egg white and 3 dashes Angostura Bitters to a cocktail shaker with ice. Shake ingredients and fine strain into a chilled coupe glass. Garnish with a cherry or a maraschino cherry if you happen to have a jar in the cupboard.
To make your own sugar syrup dissolve 300g caster sugar in 150ml water over a low heat. Leave to cool and bottle for future cocktail creations and store in the fridge.
J&B Rare is a blended Scotch whisky which combines forty-two malt and grain whiskies in one smooth yet subtle blend. The heart of J&B Rare is formed from the finest Speyside malts, including Knockando, Glen Spey, Auchriosk and Strathmill, which are blended together before being returned to cask for a further three years' maturation. A unique process of blending mastery, bringing together the bold flavours of single malt with lighter grain whiskies, adding fullness and depth to the blend.
RRP: £22.50 ABV: 40% Available to purchase from: Waitrose, thewhiskyexchange.com, masterofmalt.com and Justerini & Brooks
@JBRareWhisky #TheUnexpectedWhisky
BREAKING- Betting and Gaming Council announce full advertising ban during COVID-19
Expert and former gambling addict questions how it's justifiable to switch them back on once this is all over
27 April 2020
Members of the Betting and Gaming Council (BGC) have just announced that they will voluntarily remove all TV and radio product advertising during the COVID-19 lockdown as addiction experts describe this as "an unprecedented step in unprecedented times".
The announcement is the latest in the series of measures taken as part of the BGC's 'Ten Pledges for COVID-19' campaign revealed in March. The removal of all product advertising during the Coronavirus crisis is to ensure that punters are protected during the pandemic, despite a drop in advertising spend in addition to a 10% drop in the volume of TV sport and casino advertisements.
BGC Chief Executive Michael Dugher calls for others to do the same, stating; "I hope now that other major gambling operators like the National Lottery follow our lead."
Current betting and gaming advertising slots will be replaced by safer gambling messages, donated to charities or removed completely from scheduled broadcast where possible. Changes will be made 'no later than Thursday 7th May' and will last until at least 5th June.
Betting and gaming addiction treatment experts at UKAT (www.ukat.co.uk) have mixed feelings about today's announcement by the BGC. Eytan Alexander, Managing Director of UKAT and a former gambling addict comments;
"Today's announcement is without a doubt a welcomed unprecedented step in these unprecedented times. But what I can't get my head around is how the BGC will be able to justify switching the adverts back on once the country enters it's recovery journey from the Coronavirus crisis; those most vulnerable and susceptible to betting and gaming adverts right now will still be susceptible to them once this is all over. Those vulnerable may turn to betting and gaming as a coping strategy now, and again in 12 months time for something else that is happening in their lives. But, without added encouragement to do so, they might not take that step now, and they might not in 12 months time. Unless the adverts are switched back on again.
"So, if the BGC identify and appreciate the significant benefits this ban will have to protect punters now, why not ban advertising forever?"
UNION CUP 2021 KICKS OFF '1 YEAR TO GO' CAMPAIGN FOR INTERNATIONAL LGBTQ+ RUGBY TOURNAMENT IN BIRMINGHAM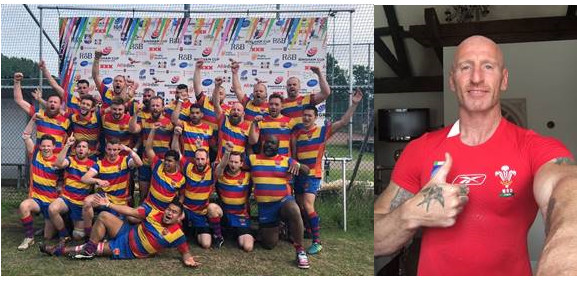 Inclusive Rugby was given a huge boost today when Birmingham Bulls RFC confirmed that the Union Cup, Europe's premier LGBTQ+ tournament, is to not only go ahead in Birmingham in May 2021, but has garnered support from the Welsh international rugby legend, Gareth Thomas.
The Union Cup 2021 is Europe's premier inclusive rugby event and will see upward of 60 LGBTQ+ rugby teams from more than 18 countries battle it out in Brum over the weekend of 30th April to 2nd May 2021.
Birmingham is the ninth host city of the cup and organisers expect to build on the legacy from the Dublin tournament in 2019 which saw record crowds and was delivered with great acclaim within the wider community.
Alistair Burford, Tournament Director for Union Cup 2021 commented: "Birmingham Bulls RFC is thrilled to be the host club for the upcoming Union Cup 2021 in Birmingham. With COVID-19 prompting the postponement of the Bingham Cup until 2022, all eyes will be on the Union Cup 2021".
He continues; "Bringing the Cup to Birmingham has been a dream of the Bulls for many years. Birmingham is the UK's Second City and we're looking to giving our visiting teams and fans a first-class experience".
Leading the Ambassadors of Union Cup 2021, gay rugby icon, Gareth Thomas, commented; "As one of the most important LGBT+ sporting events in Europe, I was honoured to get involved in last year's Union Cup which broke down social barriers and bridged together communities across Europe. This is such an important, high-profile tournament that really does make a difference. I am proud to be an Ambassador for the Union Cup 2021 and breaking down barriers in LGBT+ sport".
It is the intention, in 2021, to elevate the awareness of the tournament beyond the LGBT+ community and into the wider public realm. David Cumpston, Chair of Birmingham Bulls commented: "This is an inclusive rugby tournament and it feels right to extend that inclusivity to all, irrespective of creed, colour, sexuality, gender or even if they've been to a rugby match before, or not! Sport is about fun and that's our overarching principle; for everyone to have fun.
"All are welcome. What we promise you is a weekend of fantastic footwork, explosive rugby and a tournament that puts the Union Cup 2021 in Birmingham onto the world stage".
Ben Owen, Chairperson at International Gay Rugby adds; "As rugby pitches around the world lie empty, the Union Cup Birmingham 2021 is a shining light at the end of the tunnel for LGBT+ rugby players across Europe. We look forward to working with Birmingham Bulls to make it the biggest celebration of diversity in rugby the UK has ever seen!"
The Bulls will host the tournament at Birmingham City University's Pavilion, Moor Lane from April 30th to May 2nd, 2021. Owners of Guinness and Bacardi, drinks giant, Diageo PLC, have already stepped forward to offer their support to the competition. Selected sponsorship opportunities are, at the time of going to press, still available.
Interested parties are advised to refer to www.birminghambullsrfc.com for updates.