St Patrick's Day
BABY STOUT
30 ml Patrón XO Café
15 ml Irish cream liqueur
METHOD
Pour chilled Patrón XO Cafe into a tumbler glass.
Top off with Irish cream, layering the tumbler so it looks like a miniature glass of stout.
Why not celebrate St Patrick's Day with a gin cocktail? Jawbox Small Batch Gin has the perfect one – Jawbox Pick Me Up Cocktail: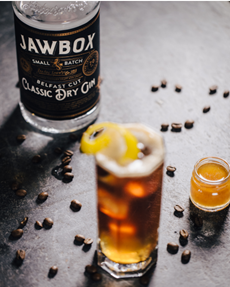 Ingredients: 35ml Jawbox Small Batch Gin, 25ml honey, 50ml cold-brew coffee, tonic water and lemon peel to garnish
Combine the coffee, Jawbox Small Batch Gin and honey into a shaker with ice and shake vigorously until the ingredients are mixed well. Strain over a chilled glass filled with ice and top with tonic water and add a simple lemon peel to garnish.
Jawbox Small Batch Gin is triple-distilled very slowly near Belfast, in traditional copper pot stills using a unique combination of botanicals including local Belfast Black Mountain Heather and is a classic juniper-led gin.
RRP: £30 for a 70cl bottle. ABV: 43%
Available from: Tesco, Marks & Spencer, Sainsbury's, Asda, masterofmalt.com, thewhiskyexchange.com, 31dover.com, drinksupermarket.com and Amazon.
https://www.sainsburys.co.uk/shop/gb/groceries/jawbox-single-estate-gin-70cl
Zippo® … the outdoors specialists! >> www.zippo.co.uk
St Patrick's Day Irish Themed Lighters!

FACEBOOK | YOUTUBE | INSTAGRAM | TWITTER

The leather wallet (£21.50) – a simple, timeless accessory, perfect for the men if your life.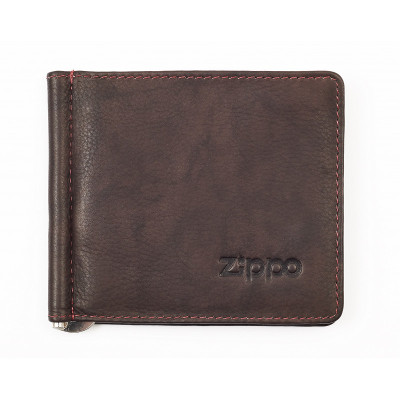 The Passport Cover (£16.75) – The quality leather passport cover is a great gift for a keen traveller.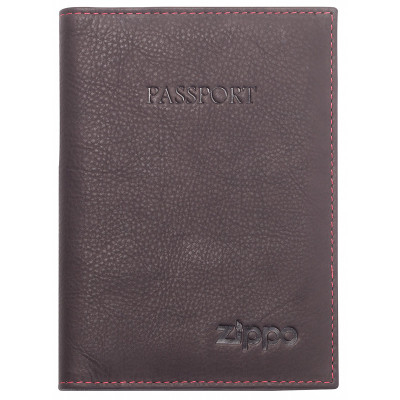 The Toiletry Bag (£43) – A stylish companion for someone who travels and/or enjoys grooming.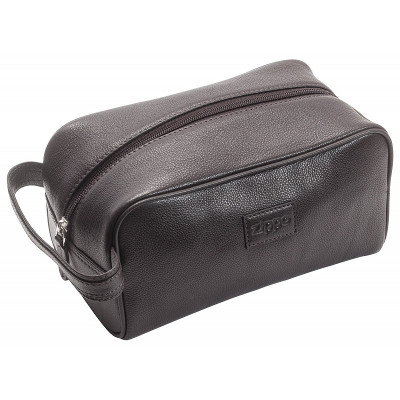 Active:
The Hand Warmer (£23.95 or £21.95 depending on size)
– The hand warmers are the perfect accessory for anyone bravely tackling the outdoors in the cold weather this winter, and come in a range of different colours – silver, orange, black, white, pink and camo.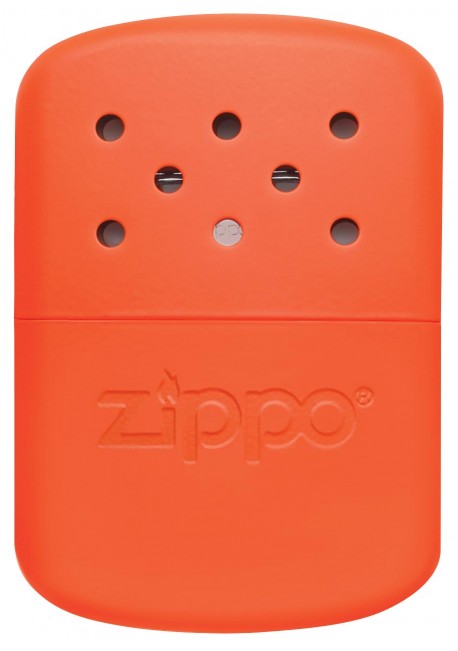 Personalised / Gifts:
The Windproof Lighter (prices and designs vary)
– The iconic windproof lighter is the perfect keepsake, available in an array of different designs.
– Some lighters can even be engraved with a message for a more personal touch.
– Available in a variety of designs online www.zippo.co.uk or Amazon.
– Each lighter also comes with a lifetime guarantee, so it really is a special keepsake.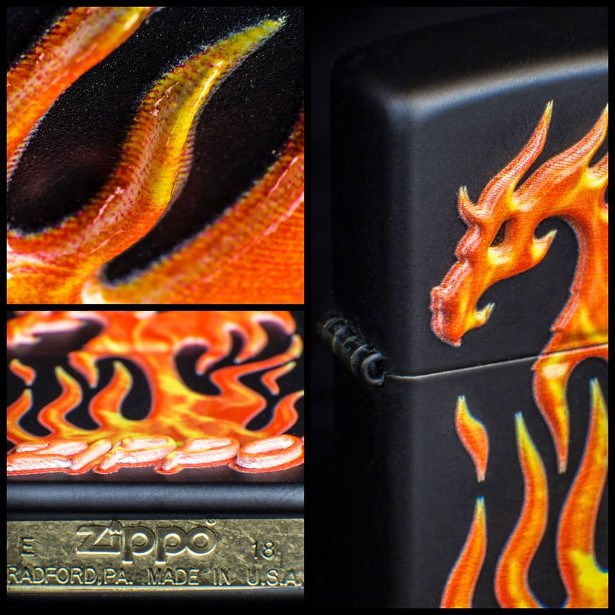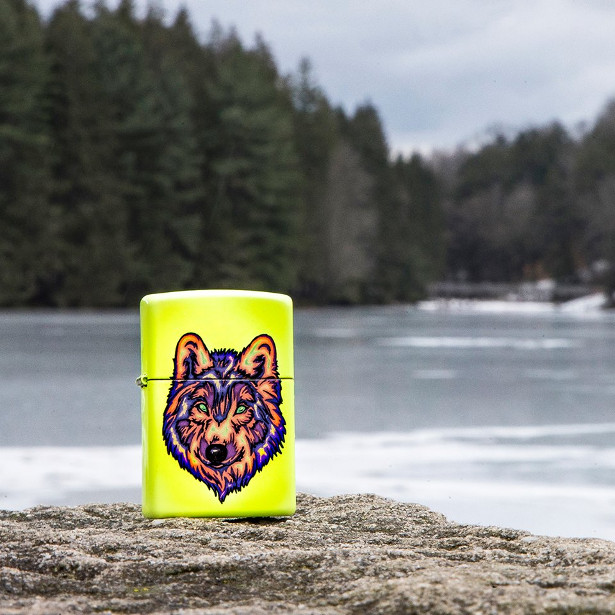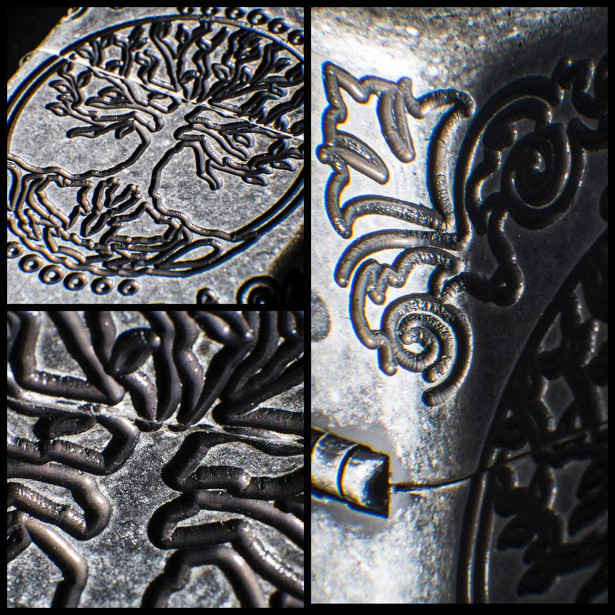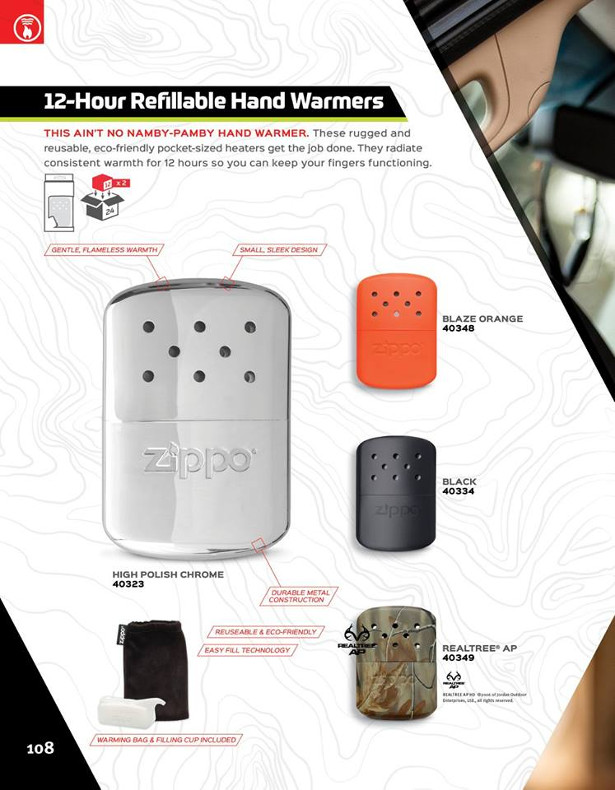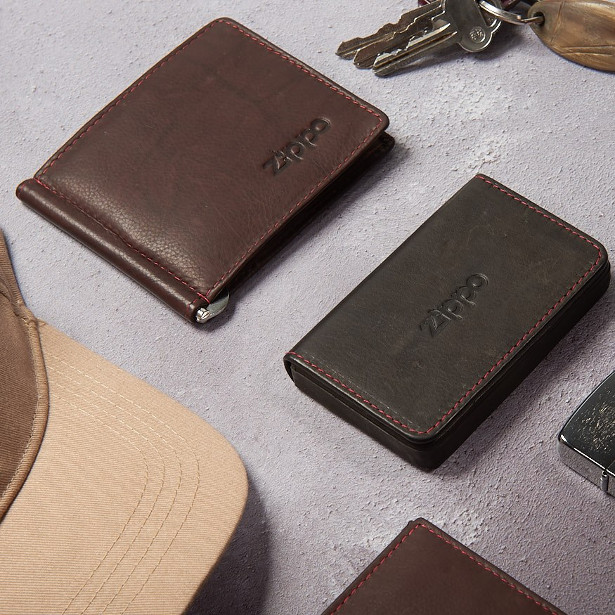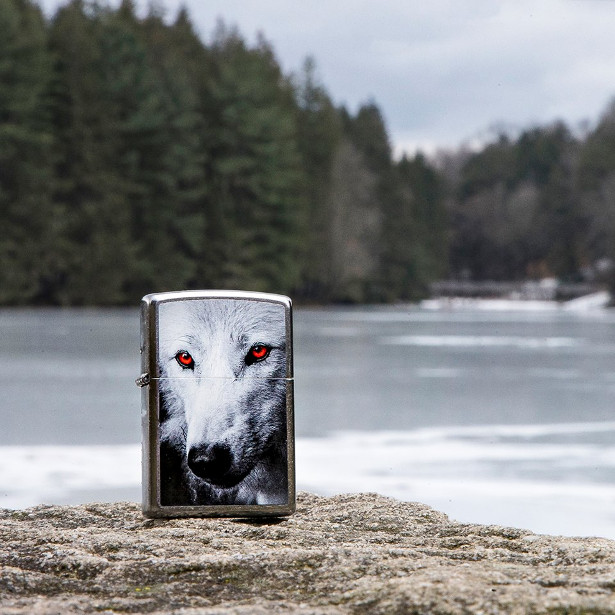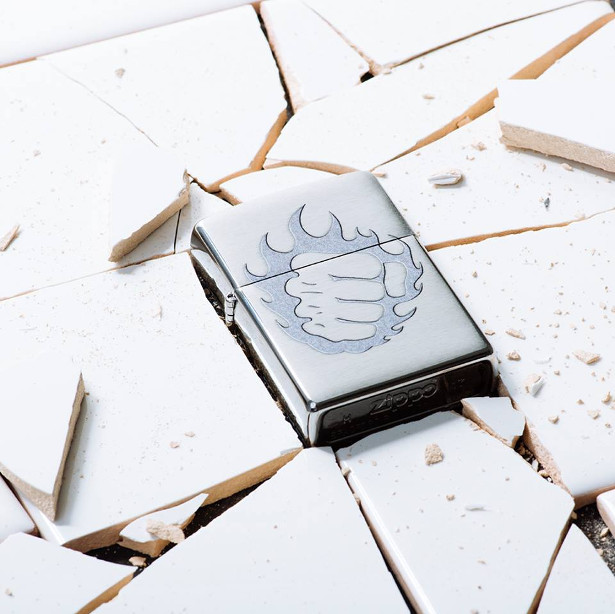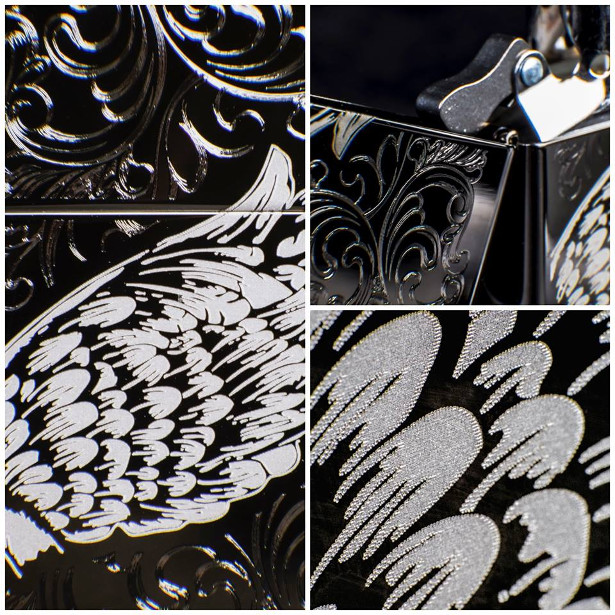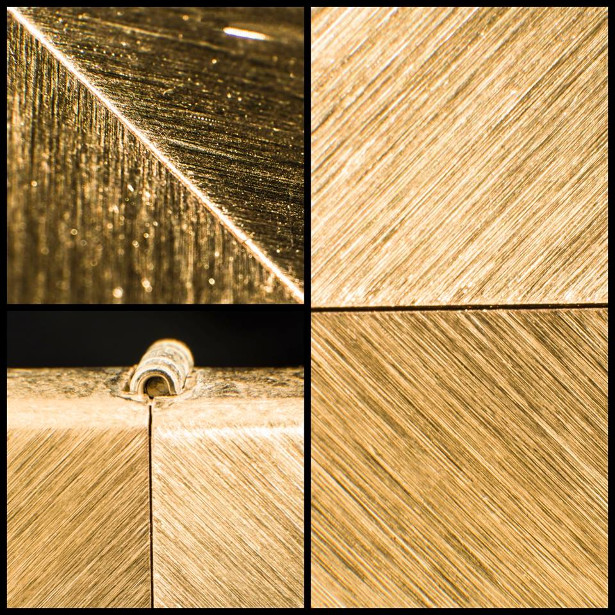 Where are the cheapest and best pubs to get a Guinness in Dublin for St Patricks Day 2019?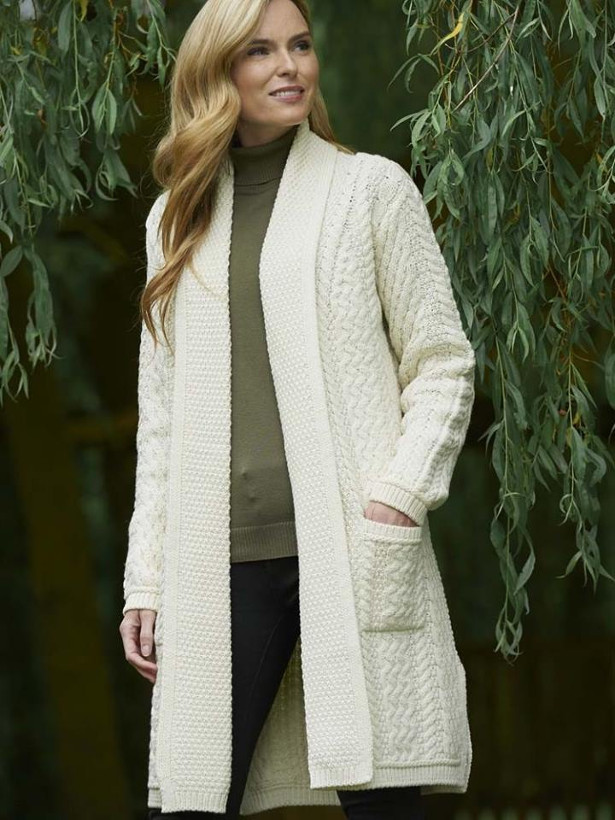 FACEBOOK | TWITTER | INSTAGRAM
St Patricks Day is one of our favourite holidays here at The Sweatershop. Every year we look forward to welcoming back the Irish diaspora to celebrate our unique culture and heritage on our national day. From traditional local pubs to lively bars, Dublin is known for its variety of venues to refresh and entertain visitors. Its traditional on St. Patricks Day to have a pint of the black stuff and with that in mind we set out to find out which pubs serve the ultimate pint of Guinness across the city, based on price, atmosphere, history and why they are worth a visit for locals and tourists alike. Take a look at our guide to Dublin pubs, all offering a unique warm Irish welcome across the city from North to South…..
Where are the cheapest and best pubs to get a Guinness in Dublin for St Patricks Day 2019?
>> www.sweatershop.com/blog/st-patricks-day-pubs-dublin
Check out the full data collection here. Also, below is a full list of the pubs!
About The Sweatershop
The Sweatershop is a family run business established in Ireland in 1986 by Dom Byrne. Specialising in aran sweaters , they offer worldwide delivery to the US, Canada and Australia. They also stock a wide variety of official Guinness merchandise including Guinness t-shirts, hats, rugby shirts and hoodies and you can now get 25% off in their St. Patricks Day Sale!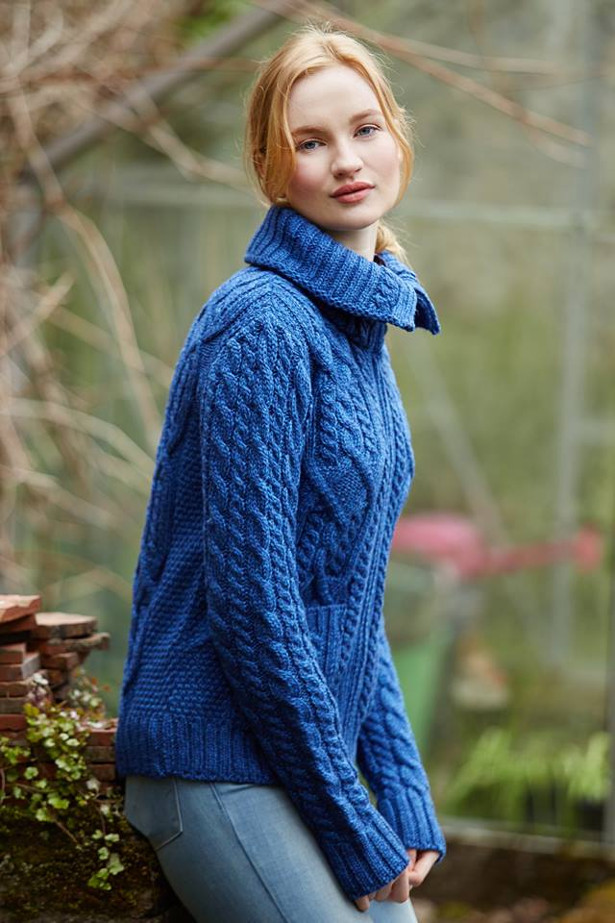 Here are the final results of the Sweater shop Dublin Pubs Guide, just in time for St. Patrick's day:
The cheapest pubs in Dublin
The Snug Bar €3.70
The Portobello €4.00
The Auld Triangle €4.00
Downey's (Cabra) €4.00
The Lark Inn €4.10
Dicey Reillys Bar €4.20
The Yacht Public House €4.20
Kavanagh's (Stoneybatter) €4.20
The Bridge Tavern €4.20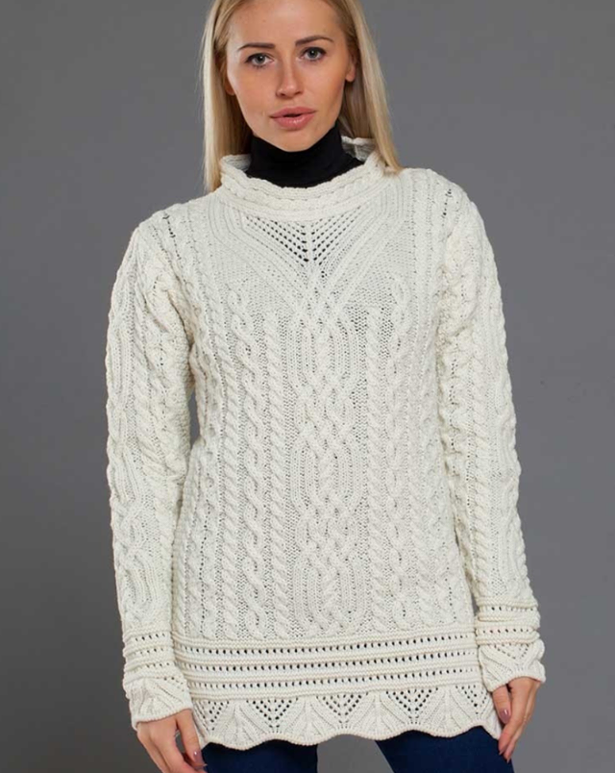 The Clock €4.20
The most expensive pubs in Dublin
The Temple Bar – €6.90
The Vathouse Bar of Temple Bar- €6.80
Oliver St. John Gogarty – €6.50
Fitzsimons Temple Bar – €6.50
Auld Dubliner – €6.50
Café en Seine – €6.30
The Church – €6.15
Buskers Bar – €6.00
The Quays Bar & Restaurant – €5.90
The Jar – €5.90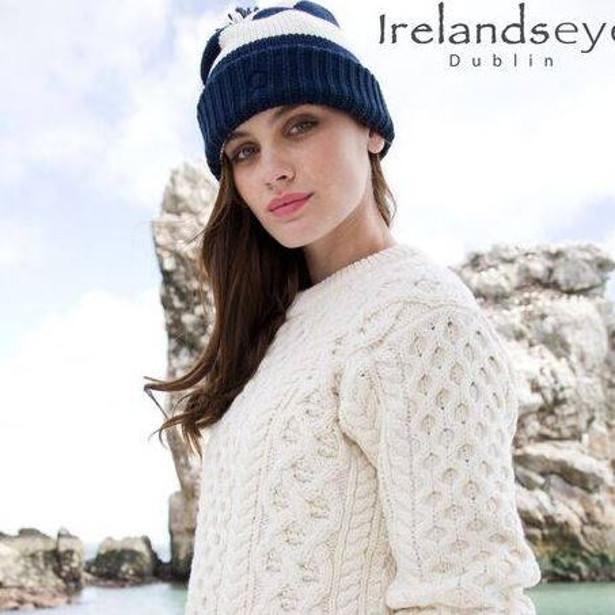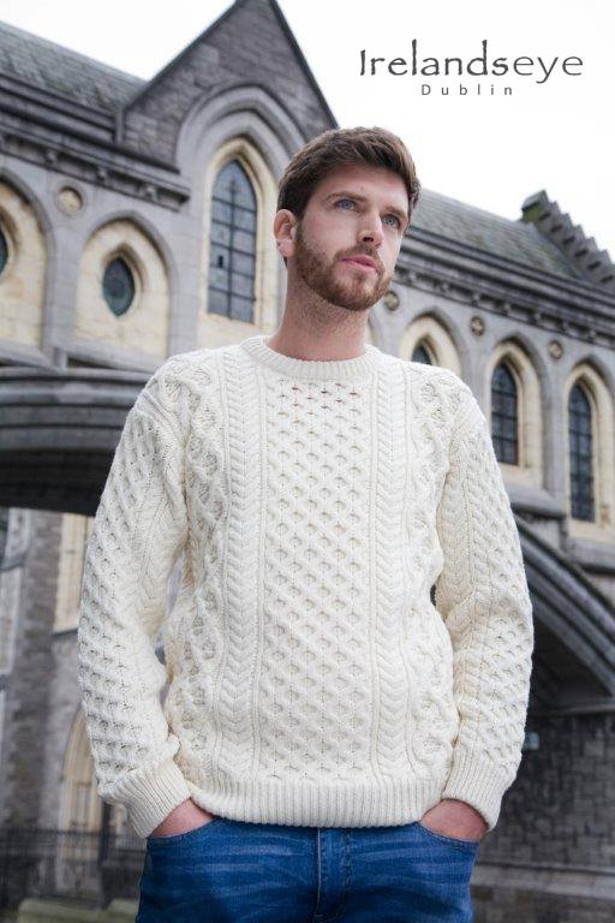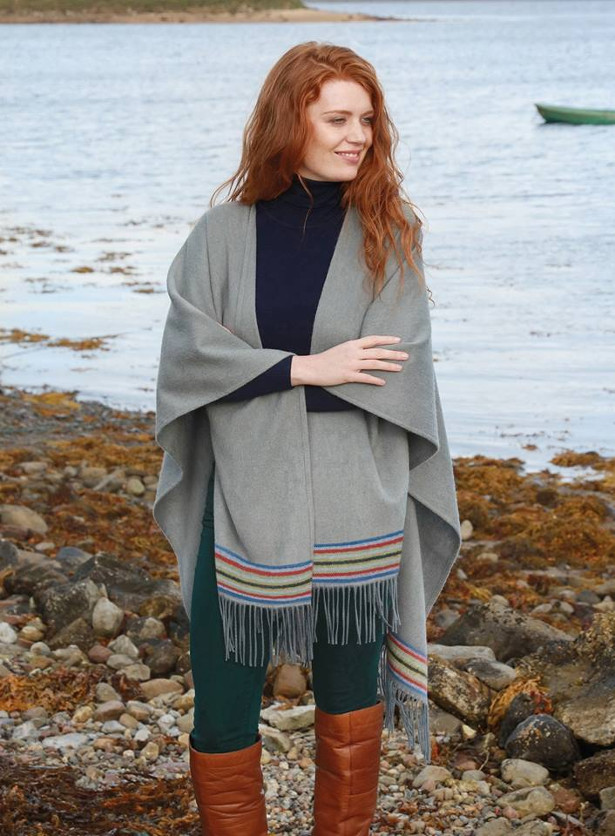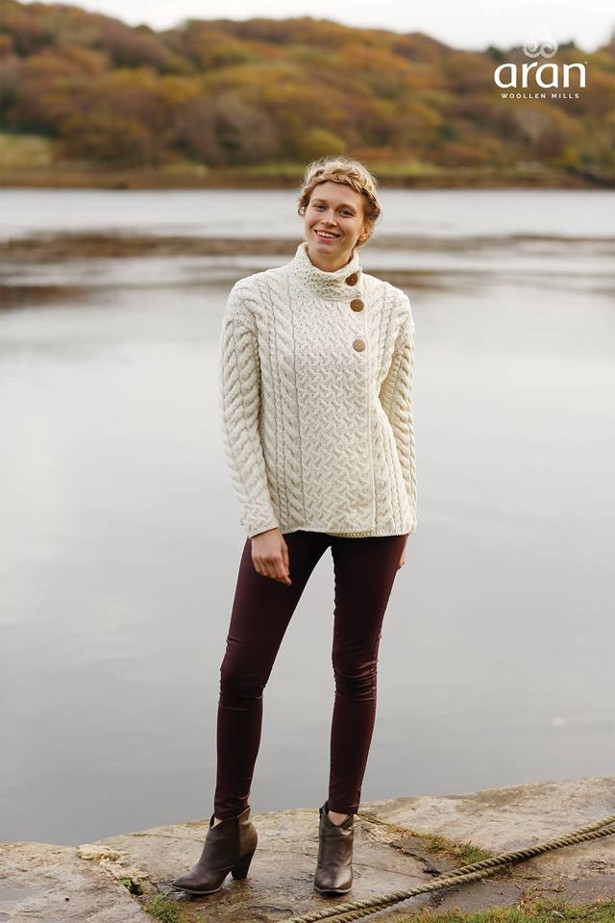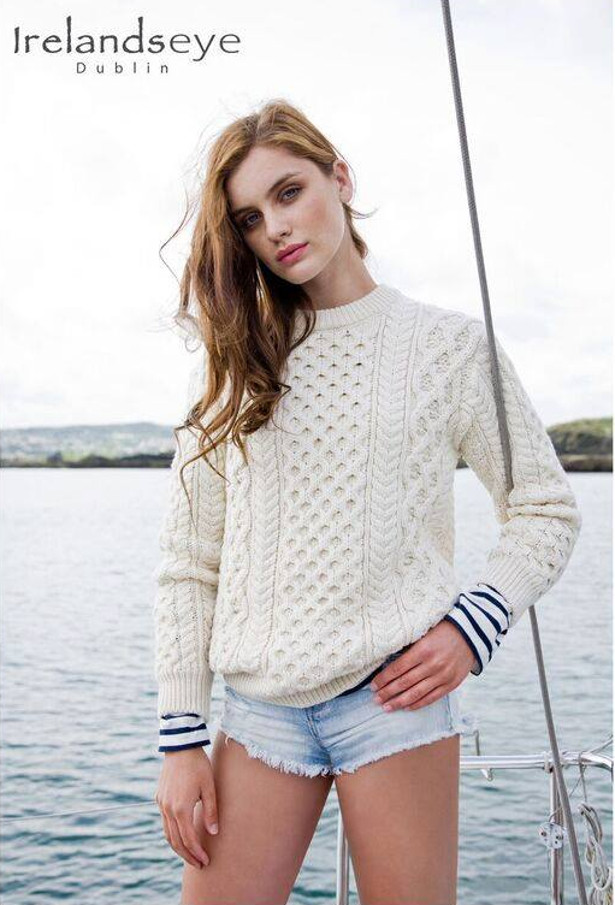 Point A Hotels is offering those planning a big day in the city to celebrate St Patrick's day on Sunday 17th March, a special 20% discount on all six of its London properties.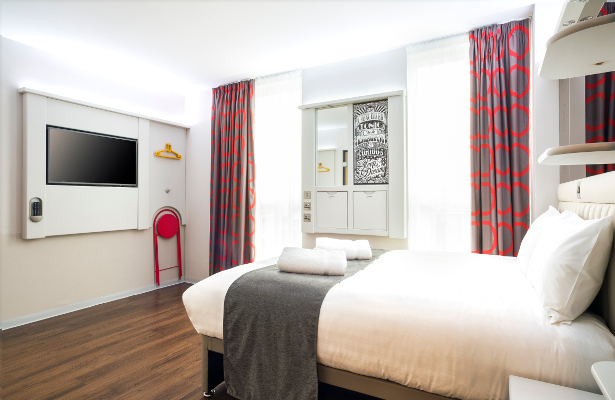 This year London will be celebrating St Patrick's Day with a number of different events and activities with a theme of #LondonIsOpen on Sunday 17th March. The London's St Patrick's Day Parade will set off from Piccadilly at midday on Sunday 17th March and will make its way across London passing the city's iconic landmarks including Trafalgar Square and Whitehall. For those wishing to avoid any Sunday night commuting madness, Point A Hotels is offering a special 'Paddy's Day Deal' across its properties in Shoreditch, Kings Cross, Paddington, Westminster, Liverpool Street and Canary Wharf.
hose wanting to take advantage of the special offer please visit www.PointAHotels.com and use the code 20FLASH. Bookings can be made from today up until the 17th March. The stay date is Sunday 17th March.
Point A Hotels is also opening two brand new hotels this year in Edinburgh and Kensington, London, in 2019 to add to their existing portfolio of seven hotels in London and Glasgow. Rooms start from £69.
HARD ROCK CAFE LONDON LAUNCHES LIMITED-TIME ST. PATRICK'S DAY MENU FEATURING THE ALL-NEW ST. PADDY'S SHAKE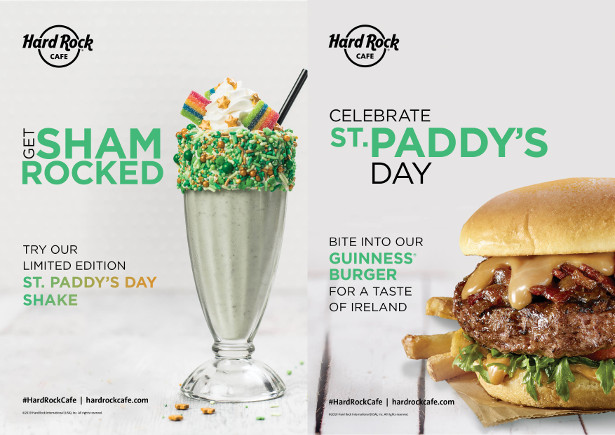 Iconic Restaurant and Entertainment Brand Also Offering Guinness® & Bacon Jam Cheeseburger
for Those Looking to Channel the Luck O' the Irish
LONDON, UNITED KINGDOM, March 7, 2019 – Get ready to get ShamRocked at Hard Rock Cafe London this St. Paddy's Day! From March 13 – March 17, 2019, the iconic restaurant and entertainment brand is celebrating with special offerings drawing from the spirit of the Irish for guests around the world. The pot of gold at the end of this rainbow is the all-new St. Paddy's Shake, an Instagram-worthy shake that combines Absolut® Vanilla vodka, creamy vanilla ice cream, Oreo® cookies, a touch of mint and homemade white chocolate whipped cream before being topped with rainbow candy ribbons and gold star sprinkles.
In addition to the St. Paddy's Shake, those looking to sink their teeth into gold can order the Guinness® & Bacon Jam Cheeseburger, a half-pound burger topped with Jameson® bacon jam and Guinness® cheese sauce, crisp lettuce and vine-ripened tomato, served on a toasted bun with a side of seasoned fries.
"Hard Rock Cafe is thrilled to provide guests with a dining and entertainment experience that sham-rocks this St. Patrick's Day," said Leigh Merritt, Vice President of Food & Beverage for Hard Rock International. "Whether our guests come for our boozy St. Paddy's Shake or to indulge in a full Irish feast by pairing our shake and Guinness & Bacon Jam Cheeseburger, we promise all of these festive menu offerings will have our guests feeling lucky."
To celebrate the holiday, Hard Rock Cafe is also releasing a limited edition St Patrick's Day pin in the shape of a lucky coin! Only seven stores will receive this pin in Europe, with London having a limited edition of 250 pins currently on sale in the Rock Shop. Everyone who misses out on this exclusive collectible item are sure to be green with envy.
For more information, call 020 7514 1700 or visit the website to book
What: St Patrick's Day at Hard Rock Cafe London
Where: Hard Rock Cafe London, 150 Old Park Lane, London W1K 1QZ
When: Wednesday 13 March – Sunday 17 March 2019
All Day
Prices: Guinness Burger £16.50
Alcoholic St Paddy's Day Shake £10.95
Non-Alcoholic St Paddy's Day Shake £5.85
Limited Edition St. Patrick's Day pin £11.95
Booking: BOOKING ESSENTIAL
https://www.designmynight.com/london/bars/mayfair/hard-rock-cafe/st-patricks-day?t=tickets
Hard Rock International
With venues in 76 countries, including 184 cafes, 27 hotels and 12 casinos, Hard Rock International (HRI) is one of the most globally recognized companies. Beginning with an Eric Clapton guitar, Hard Rock owns the world's most valuable collection of music memorabilia, which is displayed at its locations around the globe. Hard Rock is also known for its collectible fashion and music-related merchandise available in Rock Shops and online at https://shop.hardrock.com. HRI owns the global trademark for all Hard Rock brands including Hard Rock Live performance venues. The company owns, operates and franchises Cafes in iconic cities including London, New York, San Francisco, Sydney and Dubai. HRI also owns, licenses and/or manages hotel/casino properties worldwide. Destinations include the company's two most successful Hotel and Casino properties in Tampa and Hollywood, FL., both owned and operated by HRI parent entity The Seminole Tribe of Florida, as well as other exciting locations including Atlantic City, Bali, Cancun, Daytona Beach, Desaru Coast, Ibiza, Orlando, Shenzhen and San Diego. Upcoming new Hard Rock Cafe locations include Piccadilly Circus and Oxford Street in the United Kingdom, Djerba, Tunisia, Gran Canaria, Spain, and Chandigarh, India. New Hard Rock Hotel, Casino or Hotel & Casino projects include Amsterdam, Berlin, Budapest, Dublin, London, Los Cabos, Madrid, Maldives, New York City, Ottawa, Sacramento, Dalian and Haikou in China. In 2018, Hard Rock International was recognized as a Forbes Magazine Top Employer for Women and Land Operator of the Year at the Global Gaming Awards. For more information on Hard Rock International visit www.hardrock.com.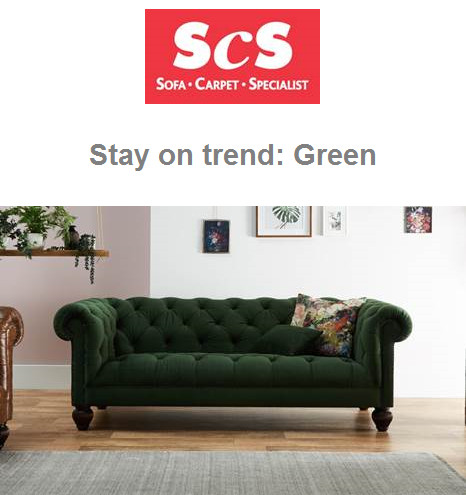 Pictured: Tetrad Savanna Range
The colour green continues to be a key interior design trend for 2019. Trevor Hailes, Group Merchandise Manager at sofa and furniture specialist ScS, has provided his top tips on how you can add a splash of green to your home without redecorating.
Trevor said: "There's something about the colour green which is immediately calming, but it can be quite daunting when looking to revamp your home interior. There are plenty of ways to subtly introduce this year's must have colour, such as adding green wall art to a neutral wall, or by adding feature cushions to your sofa to add a burst of colour to the room. The Planet 3 Seater Sofa is accompanied by vibrant green cushions, which can immediately make a difference to your living space by creating a feeling of sophistication and elegance.
"Having a link to nature within your home can also create a restorative environment, helping you to unwind from the working day. To bring the outside inside, use large green plants to create a visual statement. Plants also help to clean the air we breathe by absorbing toxins. By placing them in large feature plant pots you can really add a touch of personality to any room.
"Green doesn't have to stop at room accessories, for those who want to be a little bolder with their interior design, the brand-new Tetrad Savanna range, which mirrors the popular Chesterfield design, oozes elegance. Alternatively, a green rug, like our Plush Rug, sits great on a wooden floor or light-coloured carpet and can take a small or minimal room to a new dimension adding style and a key focal point which is sure to impress visitors."
Tetrad Savanna Midi Sofa
Only £1,499
Tapping into this year's latest colour trend, this Tetrad Savanna Midi Sofa's calming green colour will help you unwind and relax.
With deep button back detailing and available in a range of elegant velvet fabrics or durable leathers, each piece in the collection features an oversized roll design with stud detailing to add that extra sophistication. Each product includes a foam seat interior ensuring maximum support and comfort and is available in two sofa sizes; standard chair and accent chair as well as two styles of coordinating footstools.
Plush Rug in Green
Only £245.99 for the 120 x 170cm
The vibrant green Plush Rug would make a bold statement and brighten up any room.
With a shaggy, contemporary finish, sink your feet into the super soft, deep pile of this luxurious rug.
Planet 3-Seater Sofa
Only £399 from 4th March 2019
3 Seater Masthead
With hints of green in the cushions, the Planet 3 Sofa is the perfect choice for those wanting to subtly incorporate this year's must-have colour trend into their home. By incorporating bold cushions, homeowners can help add a pop of colour while brightening other soft furnishings.
Paxton & Whitfield's St. Patrick's Day Cheese Selection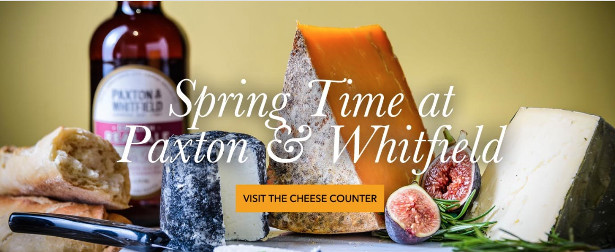 Let Paxton & Whitfield, the UK's oldest cheesemonger, help you celebrate St. Patrick's Day on Sunday 17th March with its St. Patrick's Day Cheese Selection (£30.00).
Featuring a selection of five delicious artisan cheeses made by dedicated cheesemakers from across the Emerald Isle, it's a readymade cheeseboard celebrating Irish cheese and Ireland's patron saint.
The selection is available from Paxton & Whitfield's four shops: Jermyn Street, Piccadilly; Cale Street, Chelsea Green; Bath; and Stratford upon Avon, as well as online at www.paxtonandwhitfield.co.uk.
The St. Patrick's Day Cheese Selection (£30.00):
· Celtic Capra (80g) (Pasteurised, vegetarian rennet) Ireland is renowned for its lush green fields and clean air, and in County Tipperary where Celtic Capra is made, the pastures are rich. The grass is full of clover and the soil is peaty, making it the perfect environment to produce the top quality milk needed to make fantastic cheeses. Paxton & Whitfield's Celtic Capra cheese is a great example of what the area can produce and is made on a farm which uses milk from a neighbouring goat herd. Cornish Capra has a crumbly texture which, with age, develops to a creamier consistency towards the rind. It has fresh, nutty taste from the rind, and a more citrus flavour coming from the paste.
· Celtic Soft (200g) (Pasteurised, vegetarian rennet) Again, made in County Tipperary, Paxton & Whitfield's Celtic Soft cheese is made on a farm which uses milk from its own herd of pedigree Friesian cows. Celtic Soft retains a slight chalkiness in its centre when younger, surrounded by a softer, buttery paste. As it ages, the centre also softens, allowing the entire cheese to reach a melting, creamy consistency. The cheese has distinct hints of mushroom coming from its white rind, and a full, buttery flavour which leaves a long aftertaste. The cheese is fantastic when baked in a cheese baker, or delicious wrapped in puff pastry and cooked in an oven.
Cashel Blue (250g) (Pasteurised, vegetarian rennet) Made by Jane and Louis Grubb near Cashel in Country Tipperary, this semi-soft blue cheese was first produced in 1984. It is a unique cheese as it was Ireland's first farmhouse blue cheese. In order to make the cheese Jane and Louis researched the Irish cheese market and on finding that no one made a cheese of this style, produced a soft blue cheese – creating their own niche in the cheese market. Although some milk is purchased to make the cheese, the majority comes from the Friesian dairy herd on the farm. Once the curds have been made, they are then placed by hand into cheese moulds but are not pressed. Each of the cheeses is then pierced with stainless steel needles to let the blue mould grow. They are then stored on their sides on timber cradles at 10 degrees until they are two weeks old, which gives the blue mould time to develop inside the cheeses. They are then taken out of the moulds, washed by hand in brine, dried and then wrapped in foil and stored at four degrees until matured. The cheese has a firm texture that takes on a soft, almost spreadable texture as it ages. It has a mellow, subtle and creamy flavour.
Gubbeen (250g) (Pasteurised, vegetarian rennet) A semi-hard, washed rind Irish cheese made from a mixture of pasteurised Friesian and Jersey cows' milk to produce a supple cheese with a lingering flavour of herbs and burnt caramel. The cheese is made by the Ferguson family at Gubbeen House, on the coast of Schull, West Cork, Ireland. They have been making the cheese since 1979 and use a traditional cheesemaking process. Over a three-week period, the cheese is cured by daily washing and turning which encourages the growth of surface bacteria, giving the cheese its characteristic pale, pinky-brown crust. It has a slightly sweet and soft lingering flavour that grows after the initial taste. It's not too strong and tastes of fresh milk with a springy texture in its body. With its mellow flavour and slight edge, it could almost be described as an Irish Reblochon.
Mossfield (250g) (Pasteurised, vegetarian rennet) This gouda style cheese is made from organic cows' milk at Mossfield Farm, County Offaly, Southern Ireland. The milk used to make the cheese comes from a herd of 70 Friesian cows that graze on the herby, tangy pastures found on the farm's 240 acres. The cheese is rich in colour with a full, nutty flavour that you would expect from Gouda combined with the flavours of the Mossfield grass. As it ages the cheese becomes harder and crumblier with a more intense flavour.
The Sun Tavern | St. Patrick's Day | Free Oysters | Ceilidh Band
Come and make merry this St. Patrick's Day, where The Sun Tavern celebrate their Irish roots on Sunday 17th March with a whole day's worth of shenanigans to celebrate the man who drove Ireland's snakes away!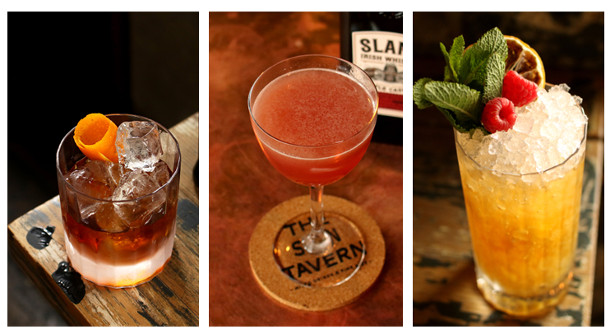 Priding themselves on having one of the largest selections of Irish Whiskey in London, The Sun Tavern have teamed up with Slane Irish Whiskey to serve up three Slane based cocktails, available only on the day, priced at £7.50.
Cocktails will include:
King George Cobbler with amontillado sherry, pedro ximenez, pierre ferrand, lemon, pineapple and orange & perchaud's bitters
Ryanair, blended with framboise, strawberry jam, lemon and absinthe
1981 with nardini amaro, amontillado sherry and peychaud's bitters.
For those wanting their Irish whiskey neater, opt for a beer & a bump (a shot of Slane with half a stout), or choose something from The Sun Tavern's incredible whiskey list of more than 150 whiskies and Ireland's notorious spirit, poitín (pronounced 'po-cheen'). For non-whiskey lovers, there'll also be The Sun's winter cocktail menu and Umbrella Brewing's alcoholic Ginger beer or cider on offer.
After saying Slainte to St Patrick, in true Irish style, there will be a Cèilidh band to dance along to, and Oyster Boy will also be on hand, shucking out complimentary oysters to add to the Irish revelry.
Later, the legendary Suggs from Madness will take to the decks, delivering a rowdy DJ set to swing right through to the wee hours.
The Sun Tavern will open its doors from 12pm on Sunday 17th March, with the party finishing up at 2am.
The Sun Tavern | | 441 Bethnal Green Road, E2 0AN | @thesuntavernbg
With St. Patrick's Day happening this weekend, over 13 million pints of Guinness will be consumed worldwide.
On behalf of our client Love Irish Tours, we surveyed 1,000 Irish people to reveal the most popular Irish personality to have a drink with on St Patrick's Day.
The results are in:
The Irish Public Voted the O'Donovan Brothers as the Best People to Have a Guinness with on St. Patrick's Day.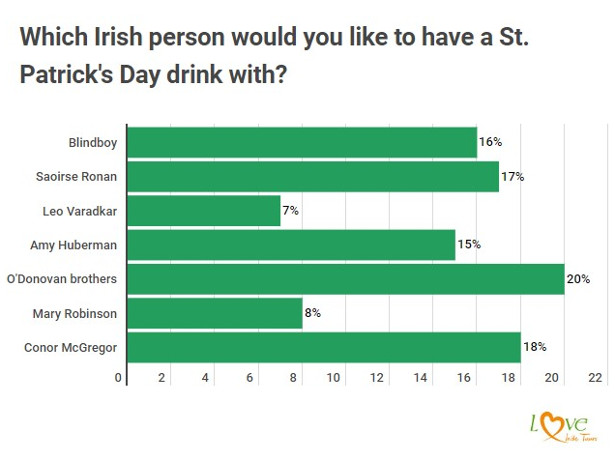 The Irish Public Reveal Who They Want to Have a Drink with This Paddy's Day
LouLou Clayton
Custom Pet Portraits
Painted From Your Photos
Happy St Patrick's Day!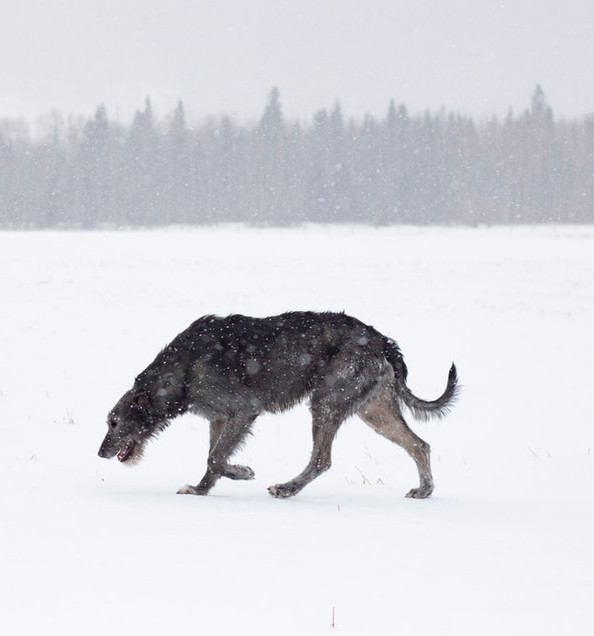 loulou Clayton Pet Portrait Artist
"The Irish Wolfhound
The Great Wolfhound of Ireland.
The dog's great size, 2′ 8″ to 2′ 115 to 180 lbs, made this breed an important addition to the Roman wars. The Irish Wolfhound was originally used to drag men
off of their horses and chariots.
In addition they were great large game hunters. Don't worry today they wont drag you or your kids off of your bikes!
As of this century…
This breed is an big affectionate love bug. A friendly personality that loves children and other dogs! Oh and according to this photo… maybe couches!
I can kinda relate to this guy's look today, I've been painting a lot!
Fun Facts
1. Internal Clock
Did you know that dogs have an internal clock? Yep, they know when it's time to play, take walks, eat meals, and when you and family come home from your busy days!"
See all the tips at :- https://www.loulouclayton.com/single-post/2019/03/04/Lucky-Dog-to-Have-You
17th March is St Patrick's Day, so make sure you turn your mates green with your fun-filled accessories from Flying Tiger.
From novelty glasses to wigs, keep the party atmosphere in full swing as you celebrate Ireland's patron saint.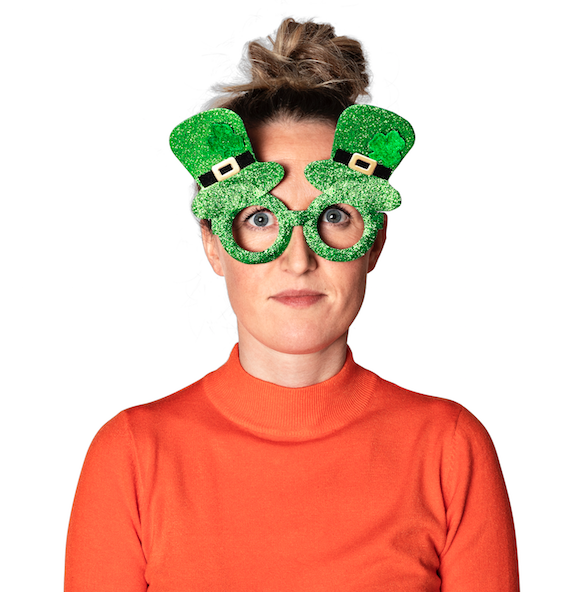 Glasses, £4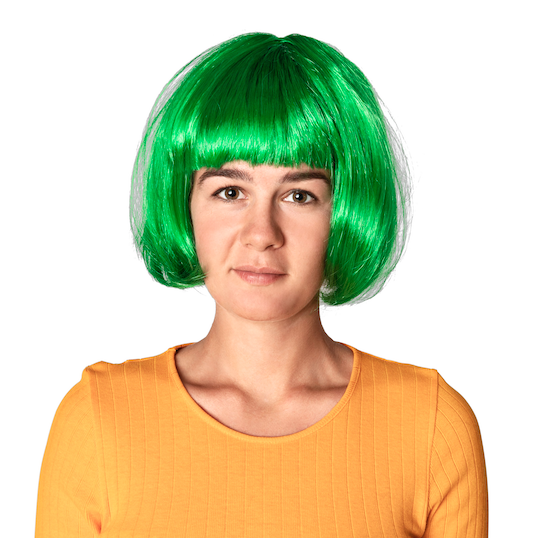 Wig, £7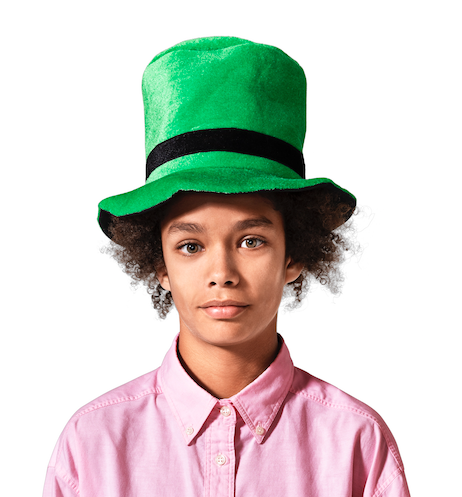 Hat, £5
All from Flying Tiger stores nationwide.
Find your nearest store at uk.flyingtiger.com