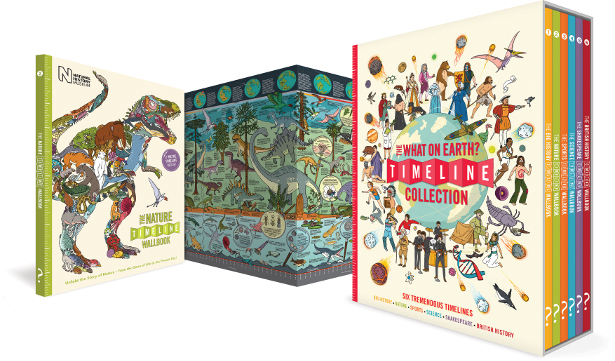 Teaching children the history of the world needs to be an exciting, informative journey. This Christmas parents can take their children on a voyage through 13.7 billion years of history with over 5000 illustrations by purchasing this unique gift set – The What on Earth? Timeline Collection – for their inquisitive youngsters.
Forget boring facts and figures; The What on Earth? Timeline Collection brings world-changing events from the Big Bang to the Battle of the Somme to life through a trove of imaginative imagery and interactive activities, in a 3 or 6-book set.
From the 2-metre-long illustrated fold-out timelines (each featuring over 1,000 illustrations) to newspaper articles, quiz questions and crosswords, the What on Earth? Timeline Collection makes learning fun and memorable.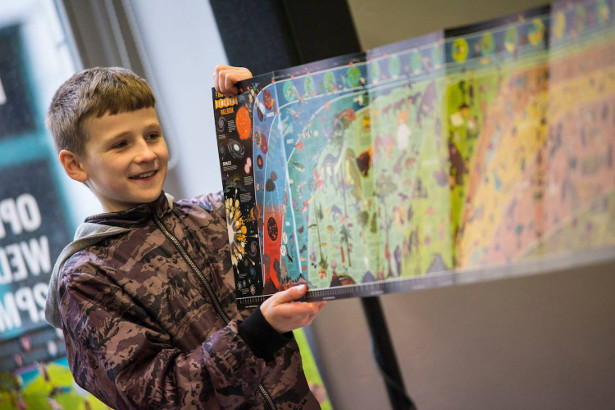 This unique series is the brainchild of author Christopher Lloyd and illustrator Andy Forshaw. Christopher is an author, educator, and historian, with a double first from Cambridge. Passionate about communicating the complexities of world history through visual timelines, Lloyd has sold over 1 million copies worldwide in 15 languages – there has even been an 18-part television adaptation in Japan. His Timeline series recently won the prestigious Parents' Choice Foundation Gold Medal for Non-Fiction.
Central St Martins College graduate Andy, meanwhile, has contributed more than 5,000 hand-drawn and critically acclaimed designs to this exquisite gift set.
The What on Earth? Timeline Collection has been widely praised by parents, with one mum commenting: "This is a really impressive publication. To call it a book though might be a slightly misleading. In fact this is an intellectual "Where's Wally"; the amount of information included is quite phenomenal."
Covering 6 terrific topics: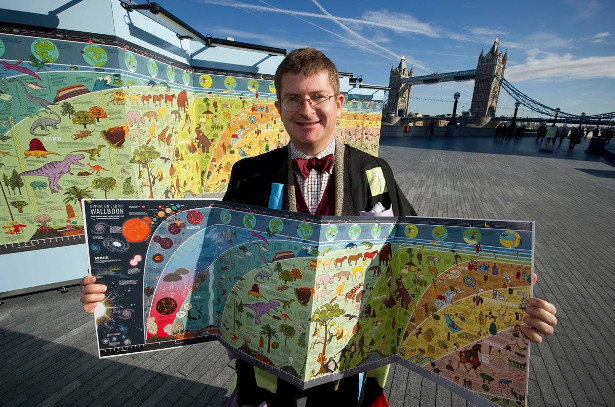 The Big History Timeline Wallbook – the explosive history of the universe from the Big Bang to the present day
The Nature Timeline Wallbook – the incredible story of nature from the dawn of life
The Sports Timeline Wallbook – the intrepid story of sport from the ancient Olympics to the present day
The Science Timeline Wallbook – discover a world of scientific inventions from the Stone Ages to the present day
The Shakespeare Timeline Wallbook- a timeline to the complete words of Shakespeare – one theatre and thirty-eight plays
The British History Timeline Wallbook – the extraordinary history of Great Britain from the dinosaurs to the present day.
Available exclusively from www.whatonearthbooks.com/santa, the Timeline Collection is a fantastic Christmas gift for children aged 6 to 14 years old and designed to suit all budgets:
· The 6-book Collection containing the complete timeline series is just £49.95 (RRP £59.95).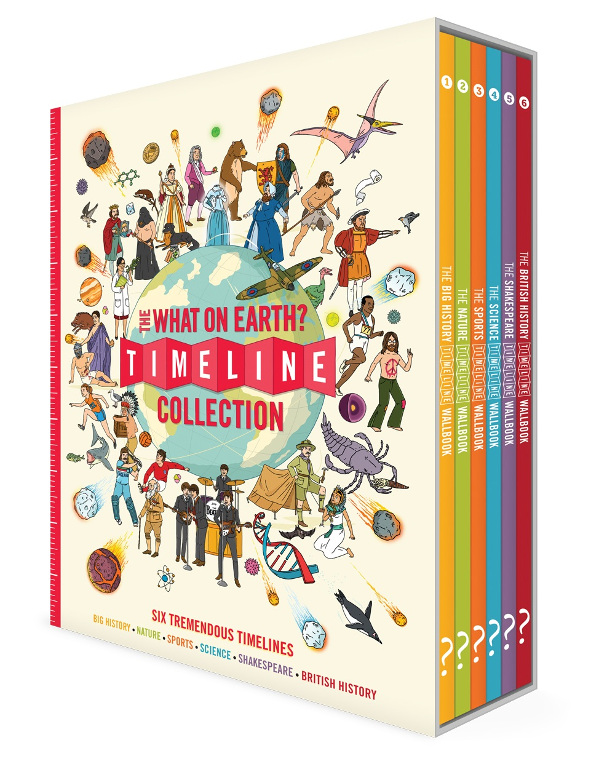 · The 3-book Collection containing Big History, Nature and Science Timeline Wallbooks for just £29.95 (RRP £34.95).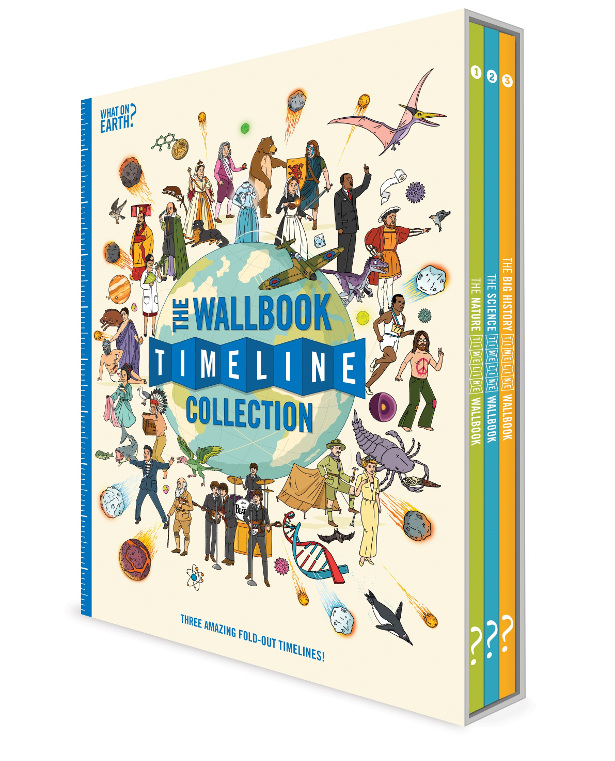 · Individual What on Earth? Timeline Wallbooks for just £12.99
For more information about What on Earth Books visit www.whatonearthbooks.com