Ted's Pain Cream ! Simply Two Natural Ingredients (resveratrol & slicyclic acid) producing….. Unnatural Relief! www.tedsbrainscience.com
TWITTER | FACEBOOK | INSTAGRAM
Like many of the best things in life, Ted's Pain Cream is very simple. It's made from just two natural ingredients: resveratrol, the powerful anti-aging molecule found in red wine, and salicylic acid, which comes from wintergreen plants and which makes the cream smell really good.
Best of all, Ted's Pain Cream uses first of its kind neuroscience to not just mask pain, but to actually treat it. It's meant for aches and pains like tendonitis, carpal tunnel, muscle strains, bruises, plantar fasciitis and even itchiness. Basically, it can be used anywhere with unbroken skin that hurts. In fact, Ted invented it because he couldn't find anything that worked on his own Achilles injury.
And, it's a company that gives back, every purchase of a Ted's Brain Science product supports a neuroscience scholarship for a worthy student, as well as providing real-world research experience in their own labs!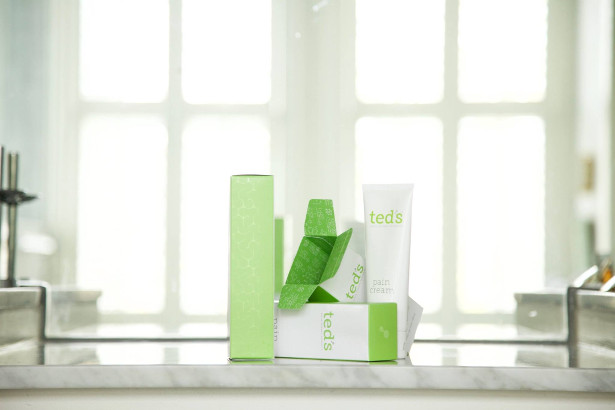 About Teds Brain Science
Two neuroscientists at UTD made a surprising discovery in their lab: two natural ingredients, when mixed together, appear to target the body's pain system in an entirely new way. One of those neuroscientists, Dr. Ted Price, tried the mixture his own nagging injury and was so impressed he put his name on it.
Now you can try Ted's proprietary blend of resveratrol and wintergreen oil yourself.
Three times a day for one week can be enough to reset nerves to their pre injury state. Why just mask pain, when you can outsmart it?