Christmas gifts that are sure to be their cup of tea
Introducing brand NEW gift sets from teapigs – for tea lovers everywhere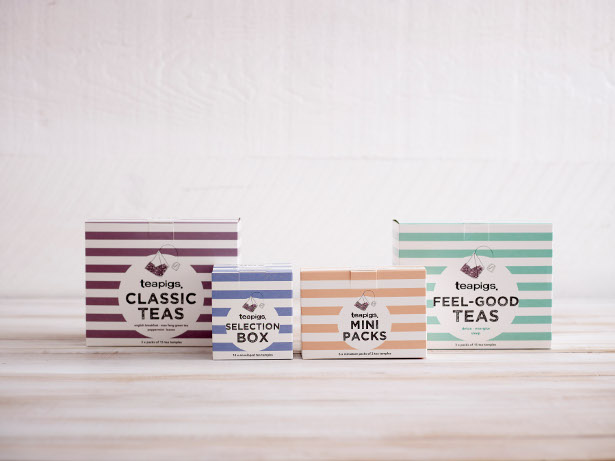 FACEBOOK | TWITTER | PINTEREST | INSTAGRAM
The festive season will be upon us before we know it, bringing with it the Christmas shopping list which needs to be ticked off before the fun really begins. Luckily, teapigs is here to help with the tea-loving members of your friends and family (that is, basically all of them). A brand new range of teapigs gift sets will launch in Autumn 2017, perfectly timed for getting through the list early and avoiding panic-buying gifts at the last minute – a strategy which rarely leads to happy present-giving.
Not your average gift and certainly not your average cuppa, teapigs teas are an ideal fail-safe gift this Christmas. Perfect for brew connoisseurs, as much as they are they are for those who simply like to catch up over a cuppa, teapigs only use the very best quality whole leaf teas, whole herbs and real, whole ingredients. Plus, the gorgeous gifting sets will look stylish on their kitchen counter for months to come!
​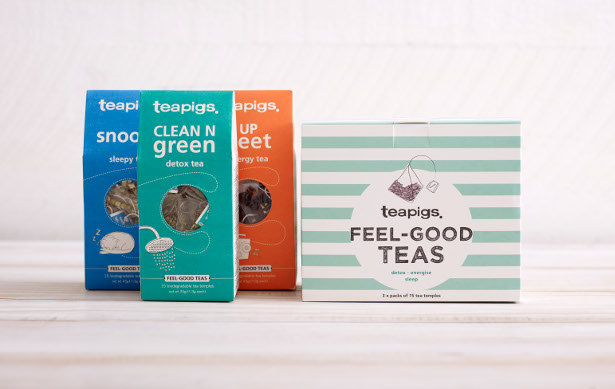 Whether you're after a spot-on secret santa, a fun stocking filler or a thoughtful present for those whose kettle never goes off the boil, teapigs wide selection of gifts has it covered:
For The Selection Box Fan
Containing 10 of teapigs' best-selling teas in individually-wrapped envelopes, tea-lovers will be spoiled for choice with all the classics on offer; English breakfast, earl grey strong, mao feng green tea, chamomile, peppermint, super fruit, rooibos, lemon & ginger, liquorice & mint and chai.
RRP £9.50
For The Tea Taster
If you have a friend who loves to mix-and-match, the teapigs mini packs are perfect. 6 of teapigs' super-cute miniature packs containing two tea temples each makes it the ideal taster of English breakfast, earl grey strong, mao feng green tea, chamomile, peppermint and super fruit.
RRP £13.50
For The Feel-Good Friend
For friends or family who are serious about tea for the mind, body and soul, gift them teapigs feel-good teas. A set of teapigs' brand new feel-good teas, it contains detox tea, energy tea and snooze tea.
RRP £15.50
For The Classic Brewster
The classic brewster will love this. All of teapigs' best-sellers in one gift set, teapigs classic teas boasts English breakfast, mao feng green tea and peppermint leaves.
RRP £15.50