The Sensual Secret to Summer Skin


Sexual wellness brand Satisfyer give the lowdown on the link between sex and skincare.

With the roadmap to exit lockdown now in full swing, many of us are thinking ahead to summer and want to be feeling and looking our best. With reports projecting that the global cosmetic skincare market size will grow by £27.27 billion during 2020-21, it's no secret that we are all taking more care of our skin than ever before, but there is so much more to keeping your skin fresh and glowing than using facial oils and serums.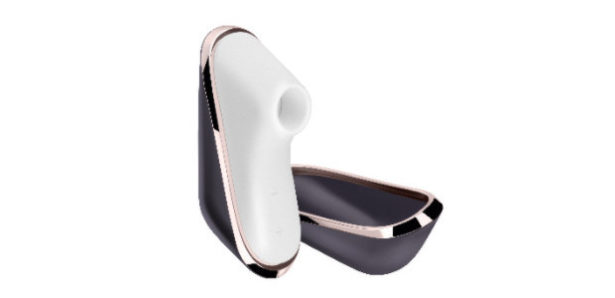 Sex-tech and wellness brand Satisfyer want everybody to unlock their full pleasure potential, and what better way to do this than with an orgasm, after all, it is the natural secret to glowing skin. Orgasms be it by yourself or with a partner, can benefit your skin in a whole range of different ways.
During an orgasm, a surge of endorphins and oxytocin are released from the brain, these chemicals help to regulate and lower cortisol, which helps reduce inflammation and naturally ward off common skin problems such as acne, rashes and eczema. So, a little self-love can go a long way and help leave you feeling not only stress-free but aid the appearance of well-balanced, smooth skin.
Several other hormone levels are raised as a result of an orgasm, this includes oestrogen, which helps to supports collagen growth in the body, preventing wrinkles and aging skin, whilst also locking in moisture to keep your skin plump and hydrated. Sex just got a whole lot more exciting hey!
Sexual activity can also increase blood flow and circulation, boosting oxygen-filled blood cells in the face to give you a radiant rosy look, which is why people often refer to it as the 'post coital glow' so why not swap out the blush in your make up bag for a pressure vibrator that will get your blood pumping.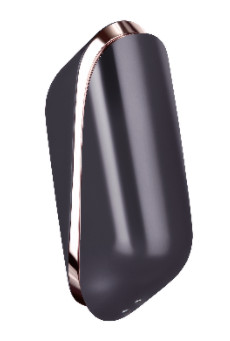 Satisfyer Traveler, is the perfect discrete vibrator to keep in your make-up bag or handbag and keep with you wherever you go, to ensure there is never a dull moment when it comes to both your pleasure and your skin. With borders finally opening again and travel resuming, there is no need to worry about airport security being able to see your sex devices either, as the Traveler is made specifically to look like a perfume bottle. In a beautiful aubergine and rose gold colour and with a handy magnetic lid, this is absolutely luxury and discreteness. The small and sleek design by no means reflects the power of the Traveler, as whilst it is whisper-quiet, its Air-Pulse technology and 11 pressure wave intensities give powerful vibrations where needed.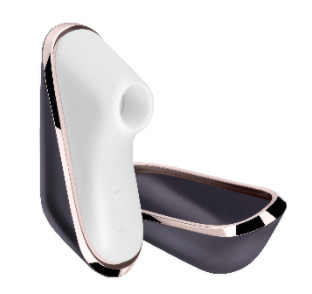 Clitoral stimulation using intense pressure waves even without direct contact
Waterproof to rating IPX7
USB magnetic charging cable, so no need to worry about batteries
RRP £35.95
1. www.technavio.com/report/cosmetic-skin-care-market-industry-analysis