Thinking of games and things to do at home with the kids and family this Easter? Or a Mother's Day gift? Wentworth Wooden Puzzles are Premium, British-Made Adult Wooden Jigsaw Puzzles with Unique Whimsy shaped pieces that match the theme of the puzzle. They make adorable gifts and are surprisingly challenging which really can be so much fun!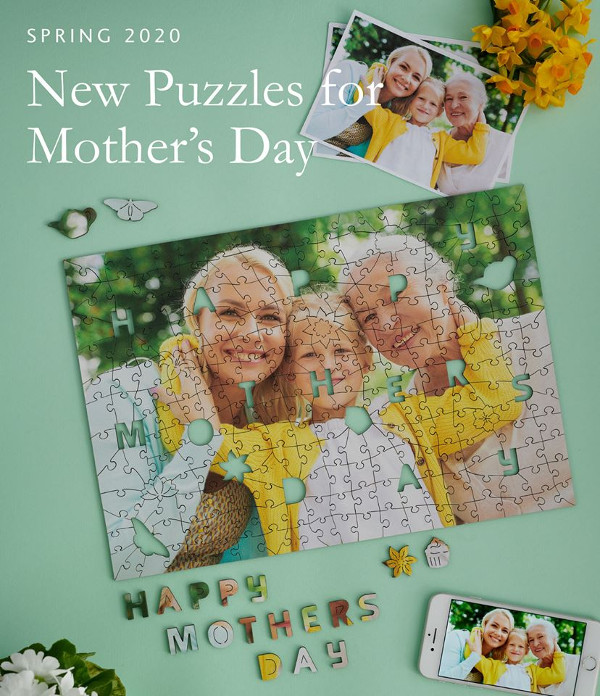 FACEBOOK | TWITTER | PINTEREST
Wentworth Puzzles make perfect gifts and are a delightful distraction from the stresses and strains of everyday life. In a world where it's easy to get consumed by the sole pursuit of electronic gadgets, you'll find our unique brand of wooden jigsaws an entertaining and rewarding alternative. No matter what your age or experience, we have a jigsaw for everyone – from 25 to 1,500-piece puzzles to suit the amateur hobbyist or the hardcore veteran.
You can also give your jigsaw that extra, individual touch with our personalised puzzle service, where you can transform photos, paintings or drawings into your own custom-made jigsaws – ideal gifts for birthdays, anniversaries and special occasions.