THRIVA LAUNCHES NEW RANGE OF AT HOME BLOOD TESTS FOR HEALTH TRACKING
– Startup makes tracking your true state of internal health as easy as counting steps –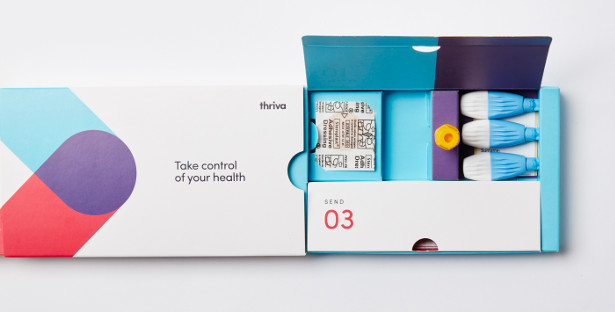 TWITTER | FACEBOOK | INSTAGRAM
Health startup Thriva has launched a new range of home, finger-prick blood tests. These health kits allow people to track a range of internal blood markers associated with good or bad health. Out of the gate, this includes cholesterol, liver function, vitamin levels and iron.
Blood tests used to mean inconvenience and pain. Doctors administered them only with existing conditions or to diagnose developing ones. Thriva is changing that with its new finger-prick blood tests. With Thriva, you take blood tests yourself at home and get results within days, not weeks. By tracking your health over time, you pre-empt issues before they arise.
Each test examines a number of biological markers (biomarkers) associated with long term health risks. Clients return blood samples and within 48 hours receive results on their dashboard. Each report contains a GP review, analysis, recommendations, as well as longitudinal tracking. Between tests, Thriva provides targeted content to help clients with health goals.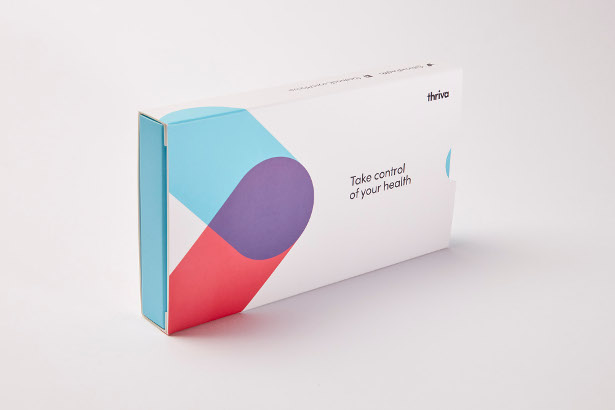 How Thriva Works:
Get your Thriva kit, by signing up online.
Once your kit arrives, take your test and pop your sample in the post with our pre-paid mailer.
Access your results 48 hours later on your Thriva dashboard. Read the GP review and recommendations to make improvements to your health.
Thriva's three new subscription based services available are:
Essential (£24.00 per test), helps people track two main health indicators everyone should be aware of. Understand their risk factors for heart attack and stroke (cholesterol) and see how their liver is responding to changes in their lifestyle.
Baseline (£49.00 per test), helps people track how some of the key indicators of their internal health are changing over time by monitoring and tracking cholesterol levels, vitamin D and B12 deficiency, iron deficiency and poor liver function.
Advanced (£69.00 per test), is Thriva's first two tube test which offers the most comprehensive package, where users can get detailed insights on how a variety of key internal health systems are changing over time. As the name may suggest this is a slightly more advanced subscription package. It includes everything that is in Baseline along with HbA1c (blood sugar levels) and Folate.
Hamish Grierson, CEO at Thriva comments: "We believe that everyone should be blissfully informed about their health, and have the knowledge of what is going on inside their body.
"To do this, you need to be tracking your health on an ongoing basis. Paying attention to the things you can't see like cholesterol, liver function, vitamin D and B12, and iron levels are incredibly powerful. By monitoring risk factors now, it's much easier to make small changes early on than big ones in the future."
Thriva offers blood tests and analysis for U.K. consumers and has a Trustpilot score 9.3 out of 10, as well as enabling healthcare specialists to use their service with clients who need bespoke, convenient testing.
Thriva is also about to launch a corporate product for employers that want to offer employees something different, and are looking for something more affordable than many of the current employee health benefit products available.