Torch: the World's First and Only Universal Coat Heater, by Friction Gear www.torchcoatheater.com
TWITTER | FACEBOOK | YOUTUBE | INSTAGRAM | LINKEDIN
Torch is a battery operated heater that you can put in any style coat and is for both men and women. Torch is extremely warm and can keep people comfortable through the entire winter season. Torch is a series of 3 very thin heat pads that stick in your coat and provide heat for up to 5 hours on a single charge. Torch is very compact and extremely versatile making it a great gift idea for people who love outdoor sports like snowboarding, skiing, hunting, fishing, snowmobiling, motorcycling, hiking, camping and anyone else that simply doesn't like the cold.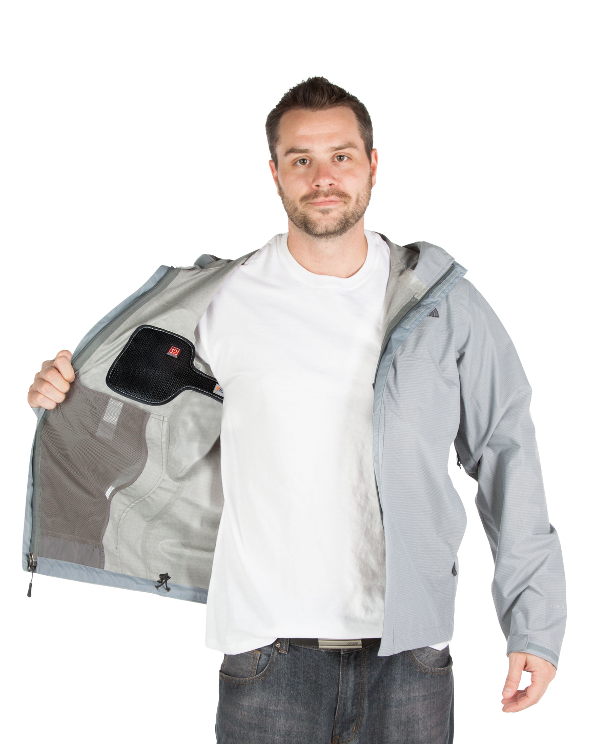 Torch is also transferable from coat to coat, so you can transfer it to whatever coat you like best, like your suit coat, pea coat, down jacket, rain coat, hiking coat or whatever coat you can think of. Because of the versatility, Torch is great for anyone and everyone and fits every style, so you don't have to worry about giving someone a gift they don't like.
Torch Will be for sale for $89.95 but you can Order Torch now for $75 on their crowdfunding site at
www.indiegogo.com/projects/torch-the-world-s-first-universal-coat-heater–4/x/13115833#/ and they are currently fulfilling orders.