Two Books That Change Lives By Bronwen Sciortino! Keep it Super Simple & The Economy of Enough! They are both available on Amazon
Avalable at :- www.amazon.co.uk/keywords=bronwen+sciortino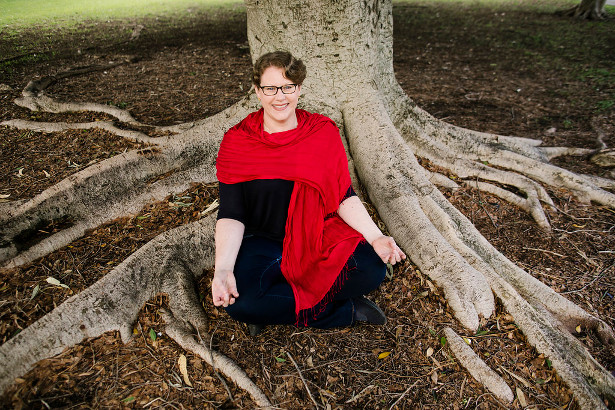 FACEBOOK | LINKEDIN | INSTAGRAM
Keep It Super Simple: Tips from a Recovering Perfectionist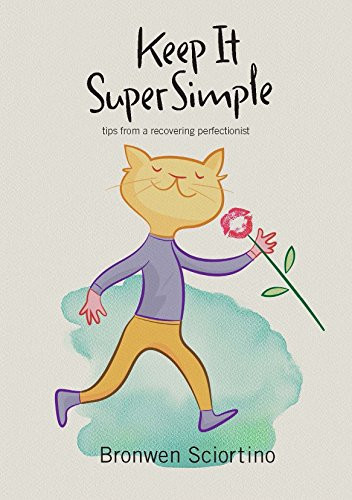 Creating A Simpler Life And Overcoming Overwhelm
Keep It Super Simple – Tips from a Recovering Perfectionist
When it comes to creating a simpler life there's many things that can impact us. This highly engaging book by award winning business woman and author Bronwen Sciortino, offers a brilliantly simple approach to overcoming overwhelm and living a life with less stress and more resilience.
Described as 'chocolate for the soul' …. 'Keep It Super Simple':
– shows you how to live life differently, every day;
– shows you how to find the best ways to recharge YOUR energy so you can stop being exhausted all the time;
– shows you the importance of creating your values, align your life to them & live every day being true to you;
– shows you how to minimise the impact of FOMO & YOLO on your life;
– provides you with simple steps to help you make sure you're doing the things that are aligned with who you are;
– shows you how to step away from stress & live a life that is calm & full of energy;
– shows you how you can easily implement simple steps that empower you in YOUR life;
– gives you confidence that there IS light at the end of the tunnel;
– shows you how to be yourself whilst limiting the impact of shame, guilt & recriminations from others;
– shows you how to understand YOUR path to success so you can boldly step into the thick of YOUR life;
– neatly fits in your bag so you can easily take it with everywhere you go;
– workbook style – space for journaling and recording 'Ah-ha' moments in every chapter;
– you can build on your thoughts, comments & feelings – almost like a diary;
– use it as a reference in every day situations – a little 'how-to-do' that's always with you.
The Economy of Enough: Unlocking the Secret to Happily Ever After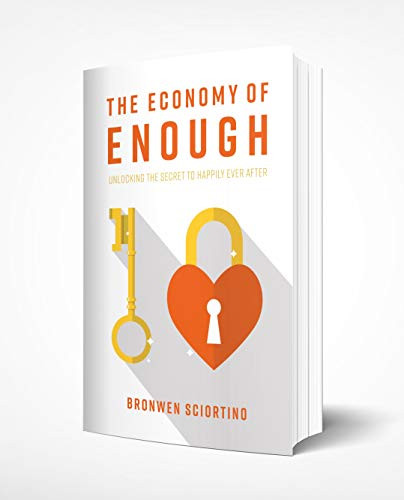 Never put off being kind to yourself again.
What if you could go from feeling like the worst person in the world to stepping into happily ever after?
How about in the time it takes you to read this book?
'You're useless….' 'You're so dumb…' 'How could you be so stupid?'
How many times have you said these things to yourself?
Probably multiple times a day, every day of your life, if this describes how you feel about yourself:
– Never have a kind word for yourself
– Easily find ways you could have done something better
– Have a foreboding sense of resignation that you'll never get anything 'right'
– Hold yourself to much higher standards than everyone else
– Nothing you ever do is 'good enough'
In her latest book, award-winning businesswoman Bronwen Sciortino unlocks the secret to happily ever after and shares practical and easy steps to allow you to experience the same love and commitment you give to everyone around you.
From exhausted to exulted, this book reveals just how easily you can infuse your life with outrageous happiness, love and laughter – using an easy to follow process and with loads of ease and grace.
The world is waiting for you to become the magnificent person you were always supposed to be.
Let's be real. There are no 'miracle' cures that work without applying attention. But there are simple and practical steps you can easily take to move your life in a different direction.
Infused with all the 'downloads' you need to catapult your life differently, The Economy of Enough is the golden nugget you've been waiting for to understand exactly what you need to be happy.