UpRoar – A Game of Silly Sounds – Fun Family Card Game (by McMiller entertainment)
SIMPLE. FUNNY. UPROARIOUS. If you can read, you can play. Perfect for anyone who likes to laugh – a lot. Like, till it hurts a bit.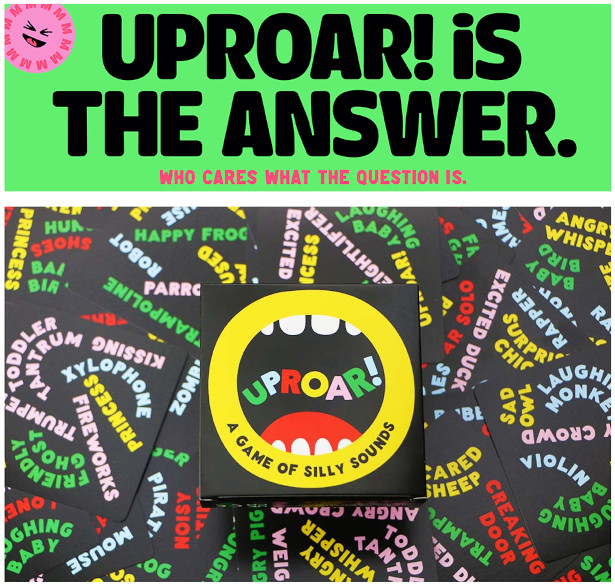 EASY TO PLAY. Take two cards, spot the only matching pair of words, and be the first to sound out the answer. Bring on your BWEEEOEW NOWNOW BWOW guitar solo, your WHOOOOSH BANG firework, your BUCKCAUUUK? confused chicken.
MULTI-GENERATIONAL. This party game is perfect for adults, grannies, grumpy uncles, trendy teens, and kids aged 8 years plus.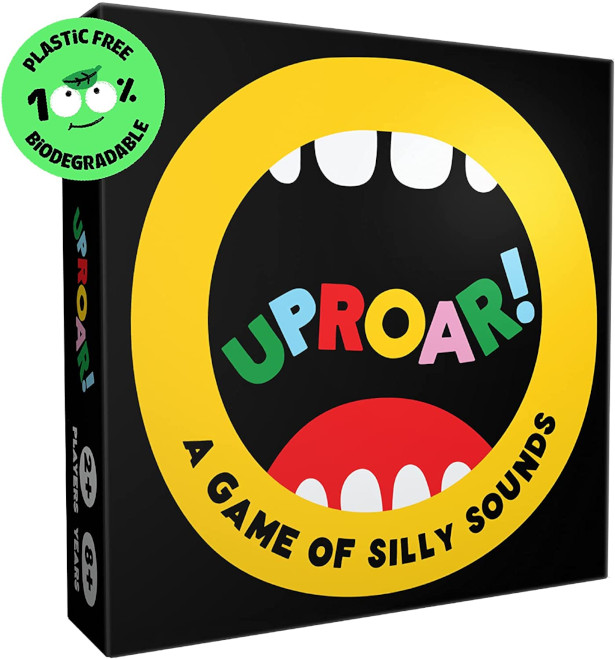 LOOKING FOR DRINKING GAMES? Yup, you found one. Our pocket-sized, purse-perfect pack can go anywhere: a friend's birthday party, board game night, a family gathering where you'd rather play a hilarious new word game over answering questions about your life choices.
100% PLASTIC FREE | 100% BIODEGRADABLE | 100% COMPOSTABLE. The words Eco, Bio, Sustainable, and Green get thrown around a lot, but not at McMiLLER. We avoid any green washing and keep it super simple (a bit like us). UpRoar! is 100% biodegradable, plastic-free, and compostable. It's heavy on laughs, but light on the environment.