Hygea Natural products great Valentine's Day gift idea for the pet lover in your life (him or her) or for those that buy gifts for their fur babies… www.hygeanatural.com

FACEBOOK | YOUTUBE | PINTEREST
Hygea Natural is a leading manufacturer and global distributor of natural and environmentally-safe products. Product lines include: pest control & extermination, pet care supplies, cleaning, and natural pest control solutions. Our products are green, natural and non-toxic and safe around children, pets and people with respiratory issues. Our products are made in the USA. We also manufacture a line of mattress encasements that prevent dust mites and allergens. You can purchase all our products at www.HygeaNatural.com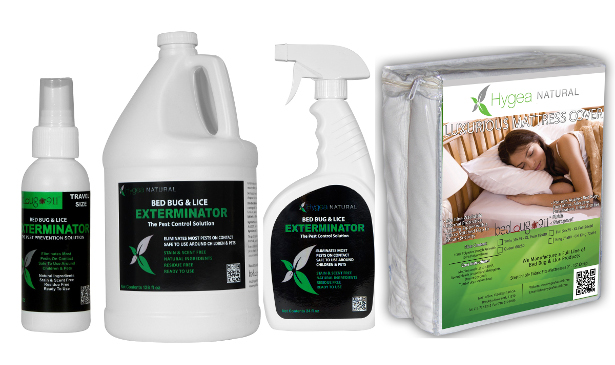 Some of the features that make our products superior to others are:
Natural, soothing ingredients – with no harsh chemicals
Dye and Petroleum free
Safe for pets 12 weeks and older
Made in the USA
Available in private label, drop shipping and wholesale
Please feel free to look at all of their products on their website www.HygeaNatural.com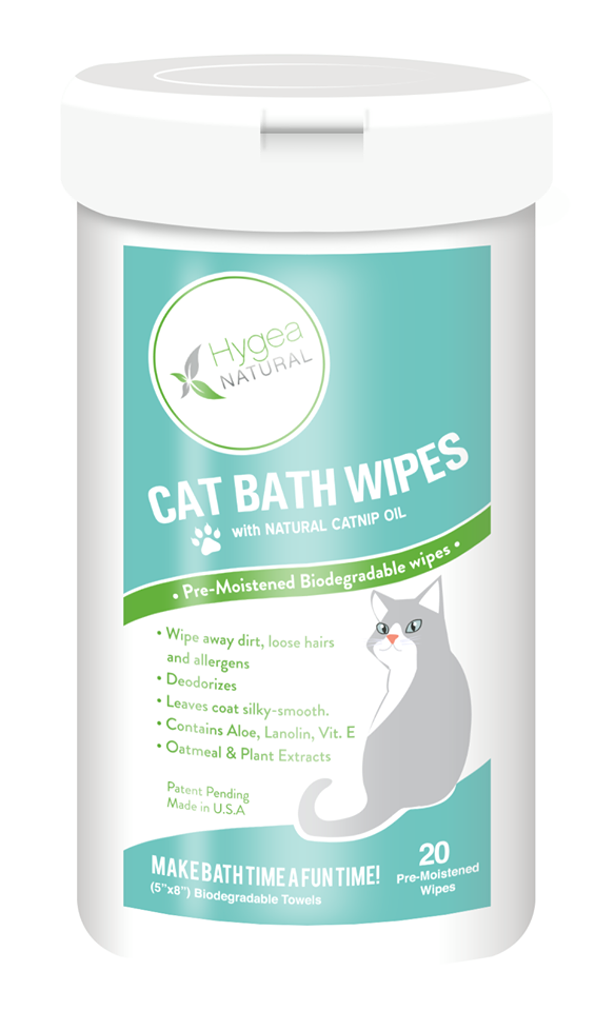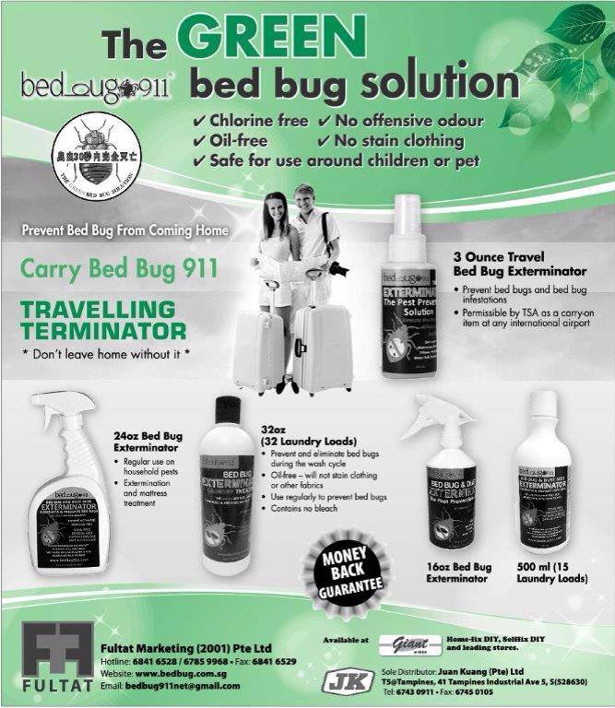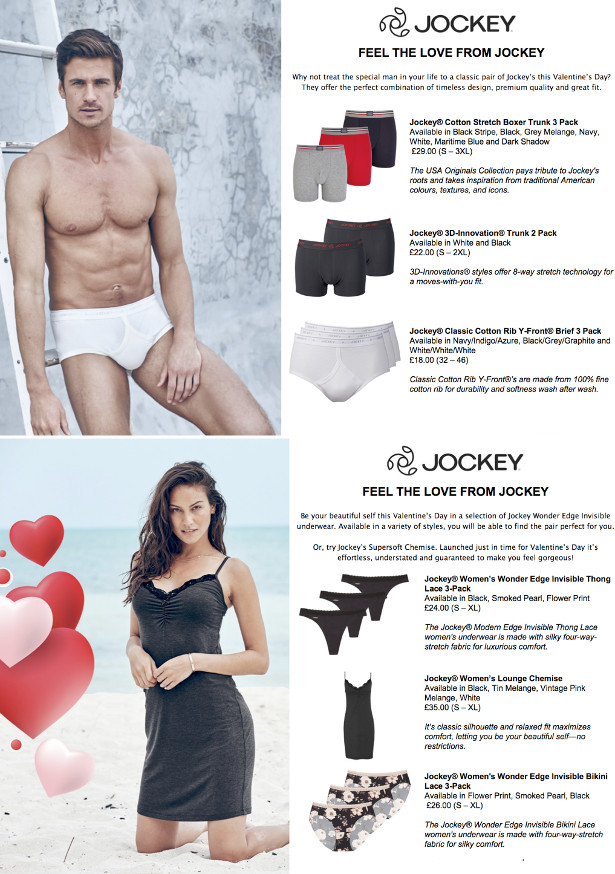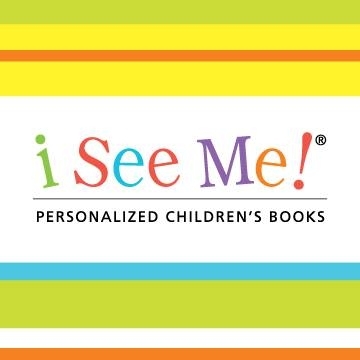 Make your loved ones smile with My Little Lovebug, a photo-personalized book featuring your loved one's photos and names.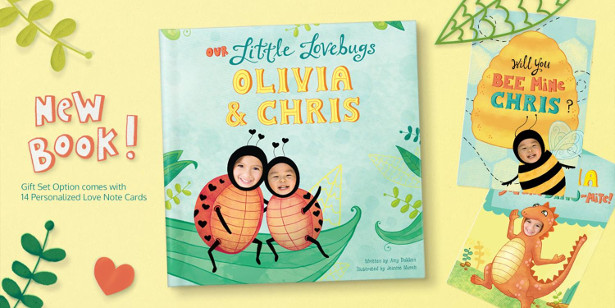 INSTAGRAM | TWITTER | FACEBOOK
Every page displays a cute and cheeky saying, with illustrated text by hand-lettering artist and illustrator Jeanine Murch. Tell your little lovebugs how much you love them with a uniquely personalized storybook that is not your typical 'I Love You' card. $19.99 softcover / $29.99 hardcover
My Little Lovebug Personalized Storybook comes with fourteen matching love note cards that are small and portable—perfect as a surprise gift in a lunch box or backpack. Each card features a beautiful illustration from the storybook My Little Lovebug on one side, and a blank side so you can write your own personal message.

Valentine's Day has become so much more than a day to celebrate your romantic relationship… introducing a book called "Everything grows with love" www.workman.com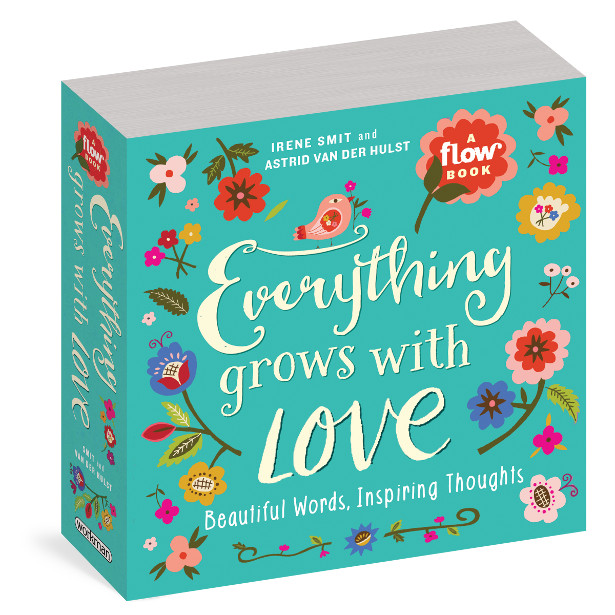 TWITTER | FACEBOOK | INSTAGRAM | GOOGLE+ | PINTEREST | TUMBLR
Relish life, love, and friendship—and share it with everyone you love. Created by the editors of Flow magazine, Everything Grows with Love features dozens of uplifting quotes and sayings in original graphics and hand-lettering by 20 contributing artists and illustrators.
On each page, affirmations, motivational sayings, and quotes are illuminated in gorgeous calligraphy, playful photomontages, and exquisite embroidery. These are sweet expressions of inspiration and wonder: From little things big things grow. You've got to have a little rain to make a rainbow. Love is all you need. Collect moments, not things. Life is beautiful. Be happy, so that when others look at you they are happy too.
Perfect for Valentine's Day, wedding showers, birthdays, or simply as a pick-me-up for a friend or relative, it's an ode to creativity, inspiration, and, above all else, love.
SHINE THE LIGHT ON is a unique clothing company with positive messaging AND they partnered with MINDFULNESS WITHOUT BORDERS to support mental health/ suicide prevention programs.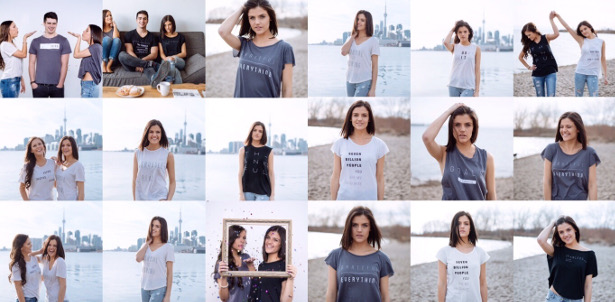 Looking for a Valentine's gift that pays it forward for months and years to come? Just imagine a t-shirt that is comfortable, has fun and engaging messages AND can help students who may be at risk for or already suffering from mental illness? Meet Eli Brown and the Shine the Light On company. Each purchase helps to provide youth mental health programs worldwide, including through the foundation- Mindfulness Without Walls.
Learn more about Shine The Light On from the founder's own words:
Shine The Light On You are enough
"It begins on the tennis courts of a hard working player. My determination led to a scholarship at the University of Michigan and a spot on a top NCAA tennis team. Maintaining my grades and making it to the punishing 6am practices were the least of my worries. It was my suppression of the memory of sexual abuse that traumatized me at age 14 that proved to be my greatest challenge. I spent what little free time I had binge drinking myself through my denial of the abuse. This behaviour was, and is, normalized for many young people and so I continued to dismiss the painful and confusing memory that tormented me. I simply lacked the tools necessary to express my despair. After first year university, I found myself extending my lies to my family, as I was unable to acknowledge the abuse. I believed my pain was unwarranted in light of my outward success. In retrospect I realized I was simply uneducated about the symptoms of depression and alcoholism.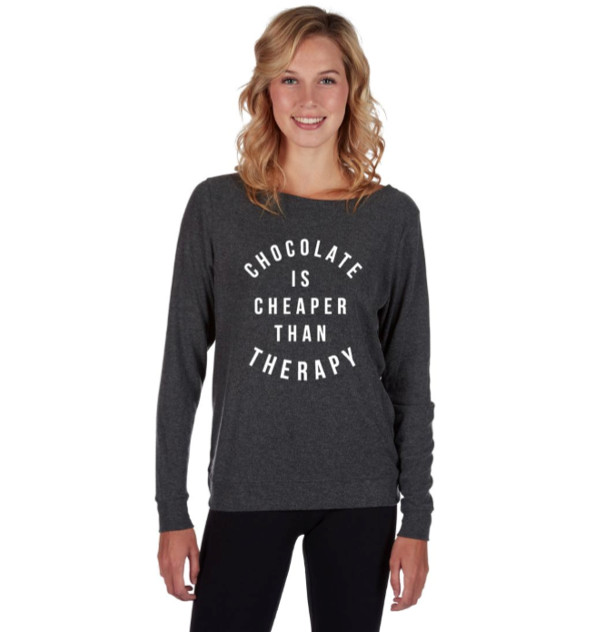 I transferred to the University of Western for second year. Without the pressures of maintaining scholarship grades and the physical rigors of tennis competitions, I was left with time to devolve further into my self-destructive behaviour. It wasn't until over a year later, after my second suicide attempt, that I finally reached out. With my parents help, I found myself on a 67day wilderness program in Utah. It was by sharing my story and hearing the stories of others that my future path was illuminated. Shine the Light On was born with a desire to subtly help create conversation. STLO t-shirts are designed to bring awareness to social issues impacting youth- and it goes beyond just cleverly worded slogans. I have partnered with non-profit organizations across the world to help educate high school and university students in social and emotional learning, and teach students how to have important dialogue and connect authentically. With every sale, STLO donates one educational program to advance mental health in youth. I now stand 3 years sober, and with my clothing in retailers across the country, change will happen. When my subtle messages of support gives another person the courage to share their story, I am creating the type of world I believe is well worth living in."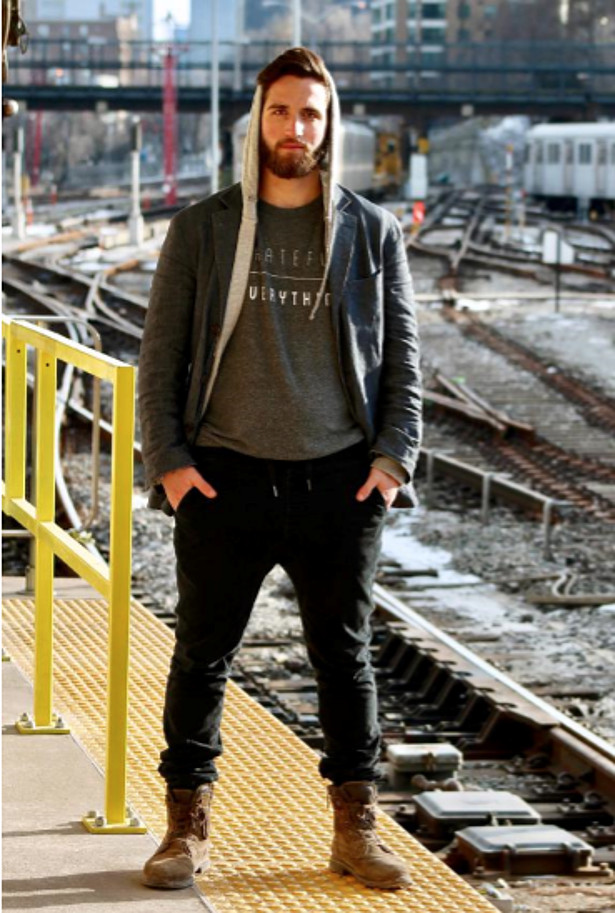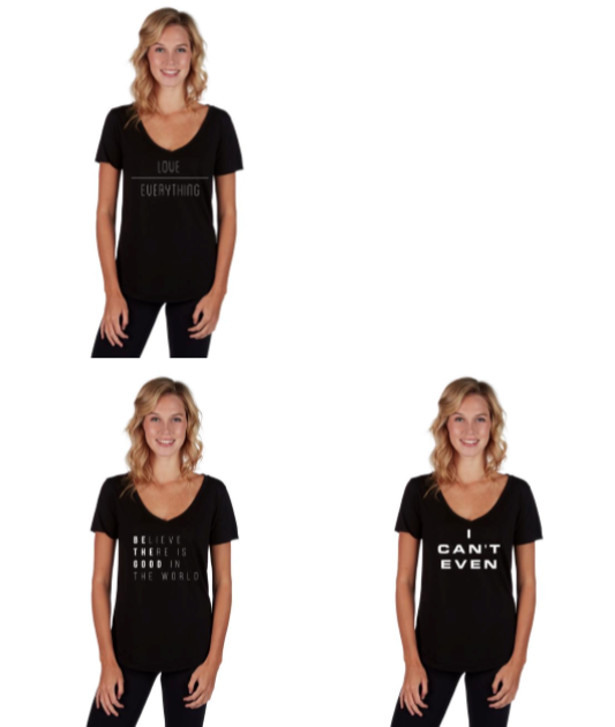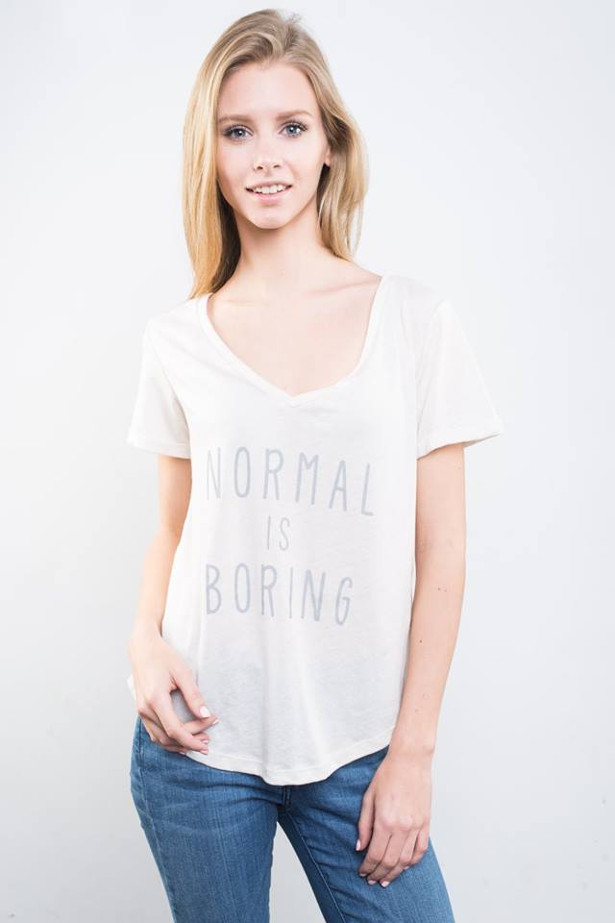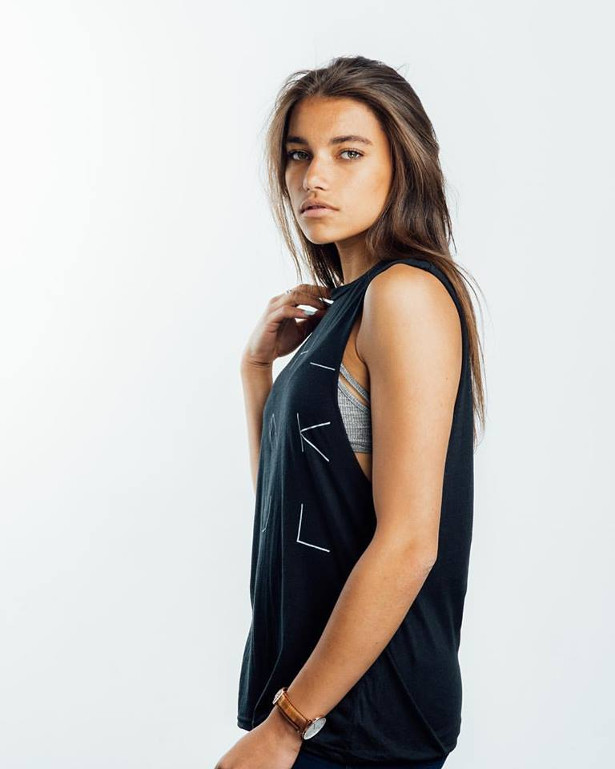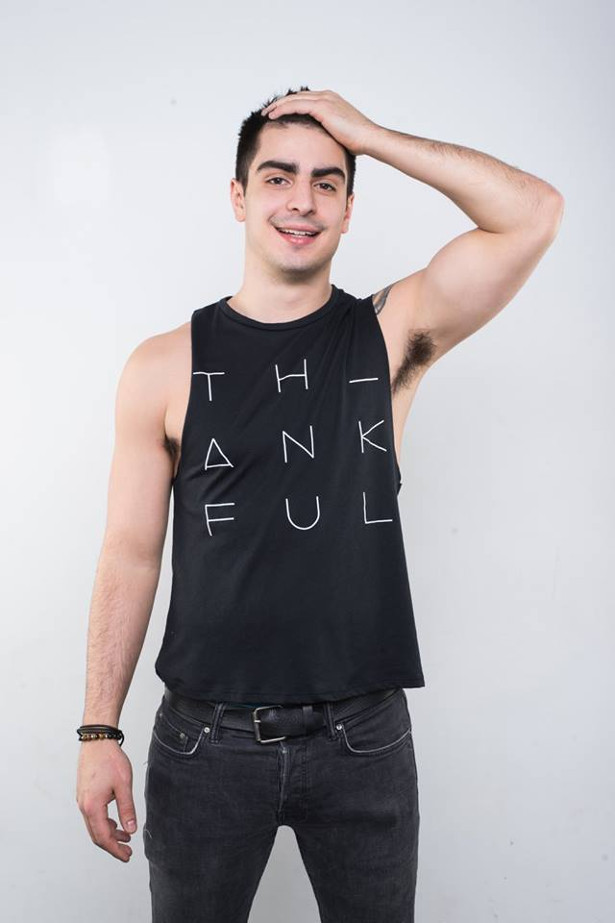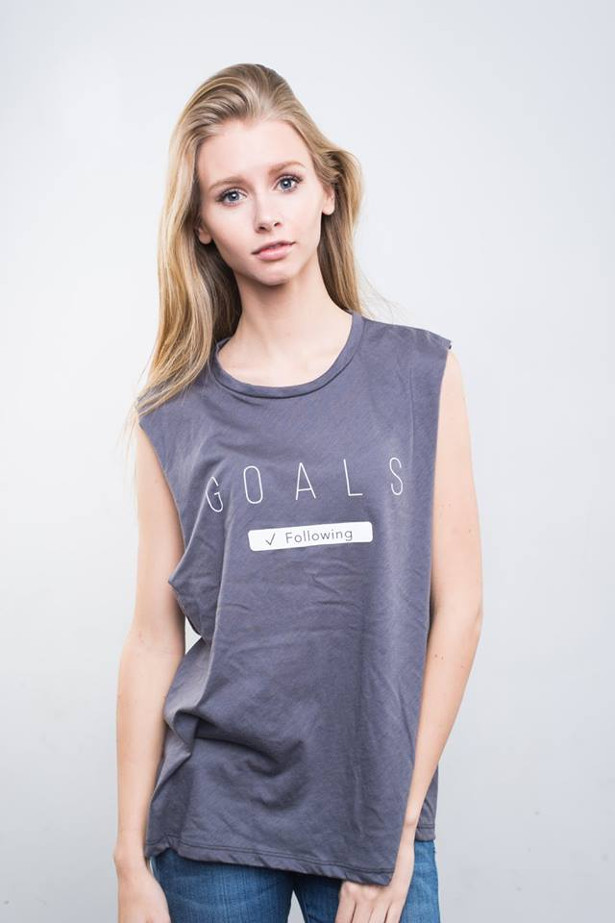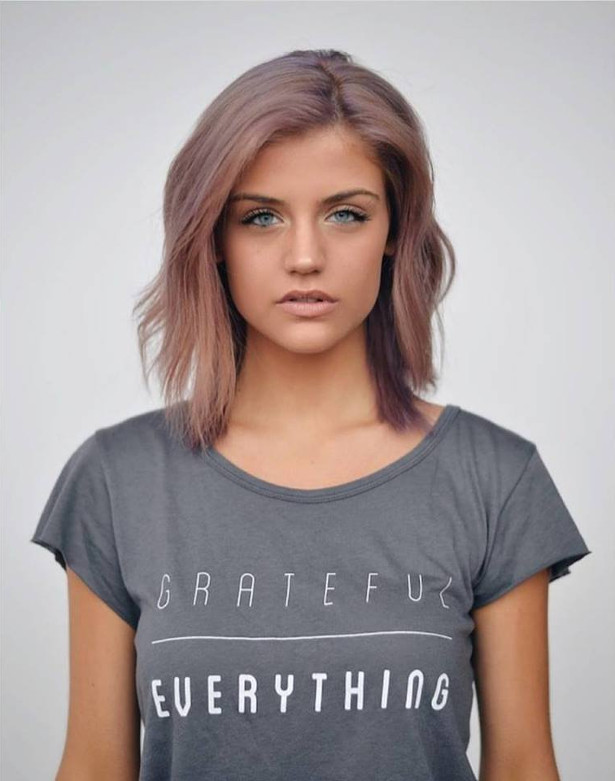 Pranga & Co. NEW! Cufflinks with customization! Interchange the ankers! >> www.pranga.co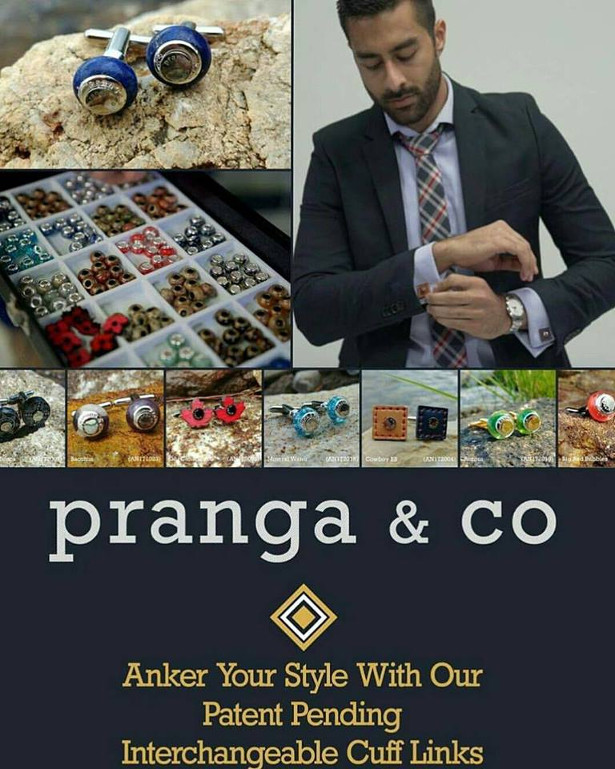 FACEBOOK | TWITTER | INSTAGRAM
pranga & co is doing for cuff links what Pandora did for charm bracelets. We created an innovative and unique patent pending cuff link that allows the wearer to customize the look. Like a charm bracelet the decorative element that we call ankers can be changed at will. With a wide selection of ankers, and more being released each every few months, there are style available that we're sure you'll love.
We can even create custom ankers as giveaways or fundraisers for your local rugby team. Contact social@pranga.co for details.

NEW! Limited Edition 'Chéri' Conserve With Love this Valentine's Month From Bonne Maman…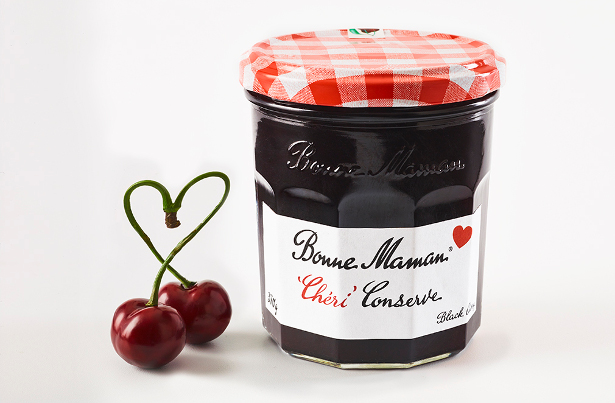 Make this Valentine's Day extra special with Bonne Maman's precious Chéri Conserve, made with love for your special someone. Arriving in stores nationally just in time for the big day, the limited edition jars contain sumptuously fruity Black Cherry Conserve – a timeless Bonne Maman favourite – and a thoughtful foodie gift for sweethearts this Valentine's Day.
Made using ripe, juicy Black Cherries, gently simmered with natural sugars to a traditional French recipe, Bonne Maman Chéri Conserve is wonderfully fragrant with luscious pieces of real fruit – it is perfect spread on warm croissants, toast or French crêpes for a chic and romantic breakfast in bed.
Bonne Maman's 'Cheri' conserve is the gift that keeps on giving…… once the last of the delectable conserve is gone, the iconic jar can be reused as a vase for beautiful seasonal blooms, as a tea light holder or to store sweet treats for loved ones big and small.
Bonne Maman 'Chéri' Conserve is available nationally for just four weeks from end of January through February 2018 in Sainsbury's, Waitrose, Tesco, Morrisons, Asda and Ocado as well as independent food stores. RRP £2.89 per 370gm jar.
For information on products, recipes and inspiration on what to do with your classic empty Bonne Maman jars visit www.bonnemaman.co.uk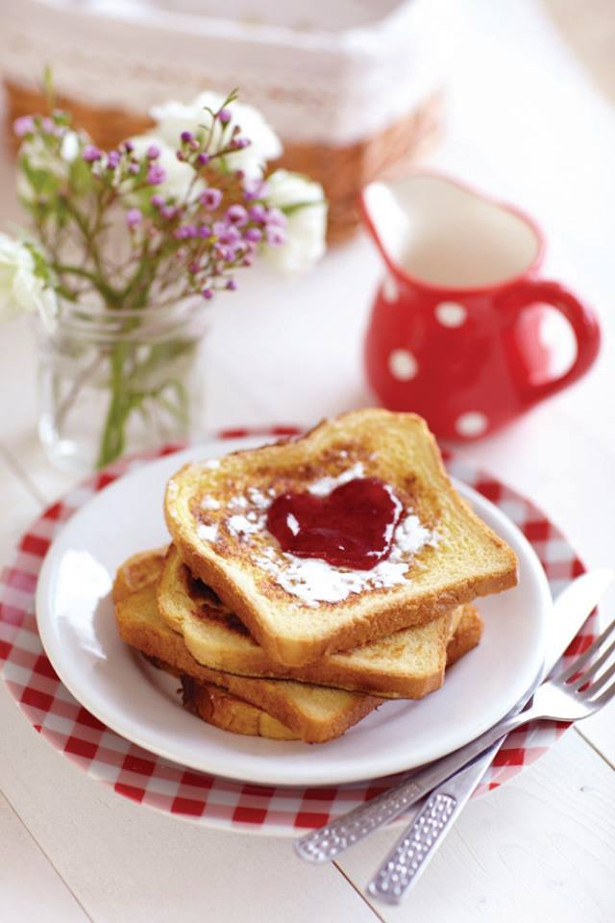 Hi Everyone! How about www.mycustomcandy.com Custom Candy With your lovers name on and even rugby team logos!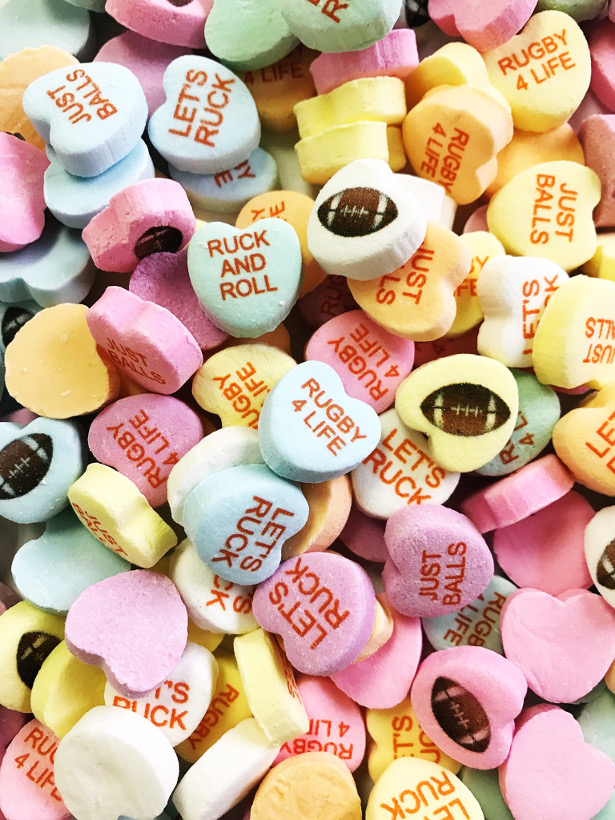 FACEBOOK | TWITTER | PINTEREST | INSTAGRAM
Create your own custom, printed candy! Print text, logos or emojis!
Great for Valentine's Gifts, Weddings, Birthdays and Corporate Gifts!
Order your personalized custom love candy heart candies or mints, they are customized by you with your own text, logo or emojis! They make the perfect customized wedding candy, trade show giveaway as corporate promotional candy and branded candy. Such a fun Valentines marketing idea or campaign for a business and great for social media contests! Our candy is also used as candy party favors for baby shower mints, birthdays and bridal shower favors. We create tons for wedding candy for buffets and tables, nothing is a better wedding favor than personalized custom candy and mints!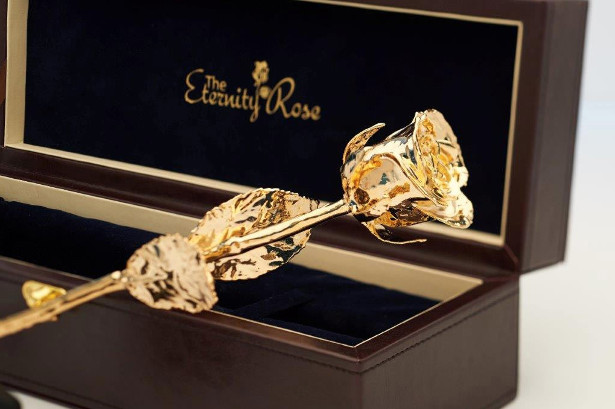 FACEBOOK | YOUTUBE | PINTEREST
Its romance, valentine's and this is a such a special item to present for her. What a great gift for Valentine's Day and perfectly boxed in besautiful leather! She will be thrilled!
• A natural rose dipped in 24 karat gold.
• A romantic gift idea for her.
• It perfectly combines the beauty of a rose and the majesty of fine gold.
• It is presented in an exquisite leather case, and comes with a certificate of authenticity.
• With a brilliant fine gold finish, this gift is a meaningful symbol of love that will last an eternity.
• We provide fast & free express delivery.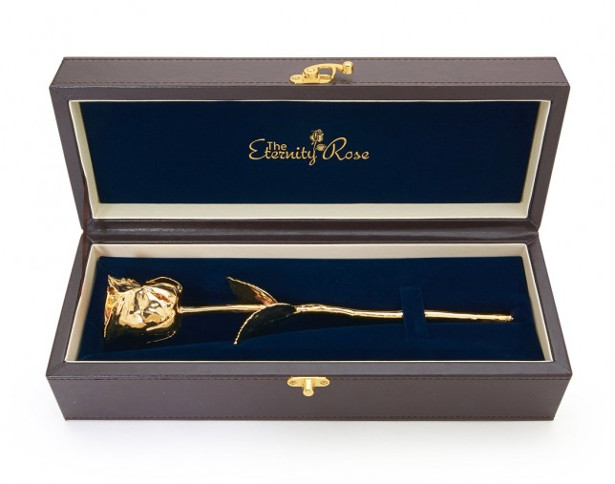 Their specialist itmes are 24 karat gold, platinum and silver dipped natural roses they also have glazed roses and rose jewellery just as perfectly produced.
They are  artisans that have perfected the technique of dipping natural roses in precious metals. They are established in Europe for over 9 years. The product is difficult to make and required around 60 steps and 90 days to complete one product. The flagship product is a gold dipped rose. They also make glazed roses and jewellery which uses natural rose petals and is gold trimmed.

|

|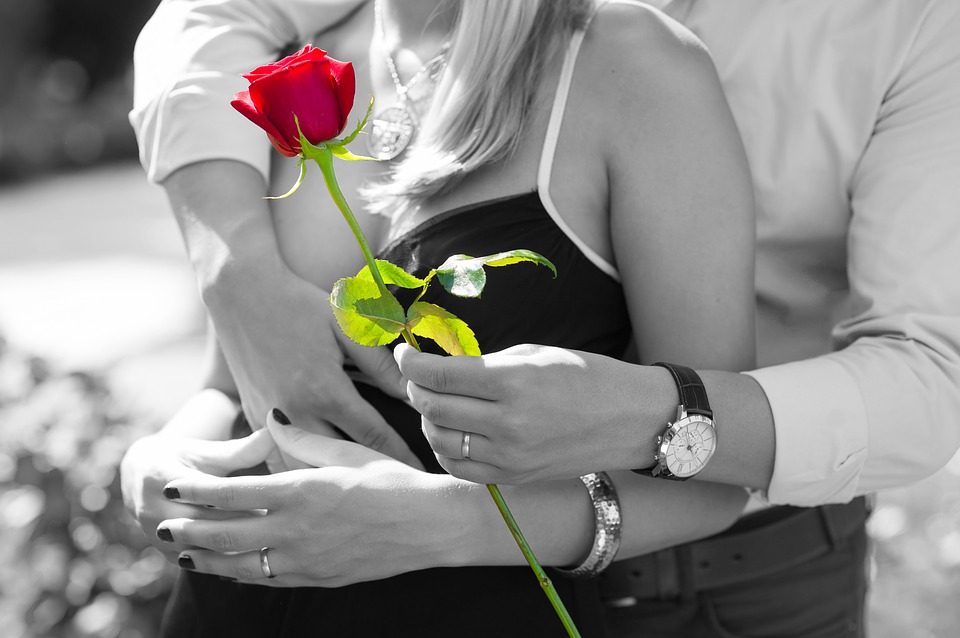 |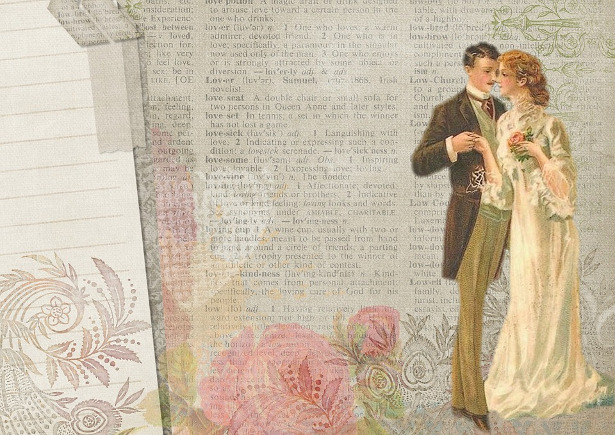 |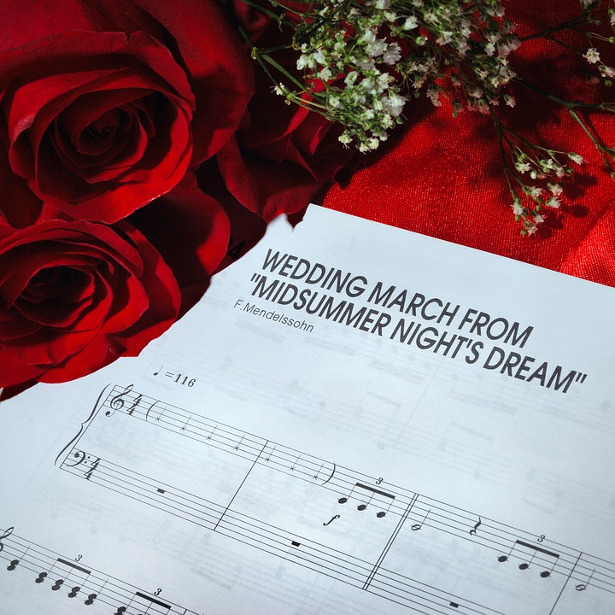 |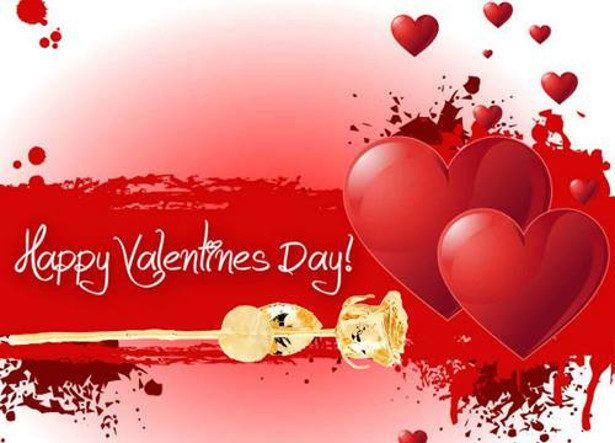 |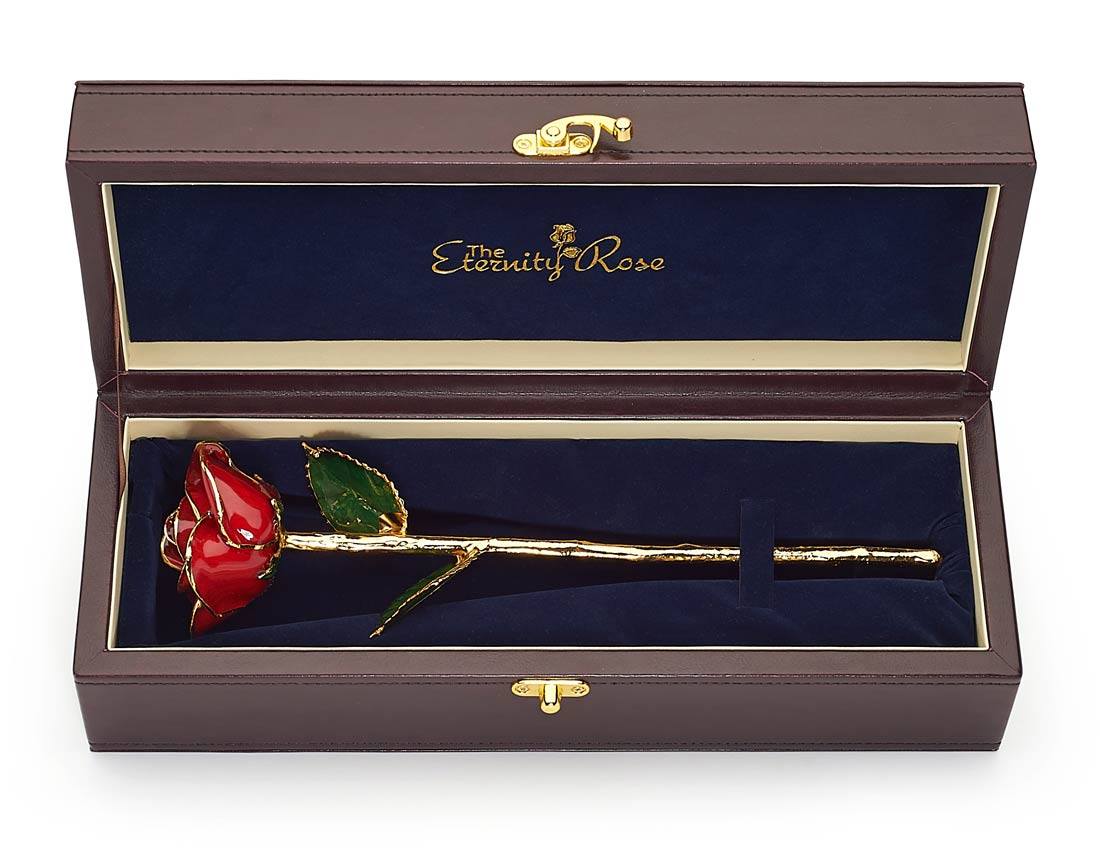 |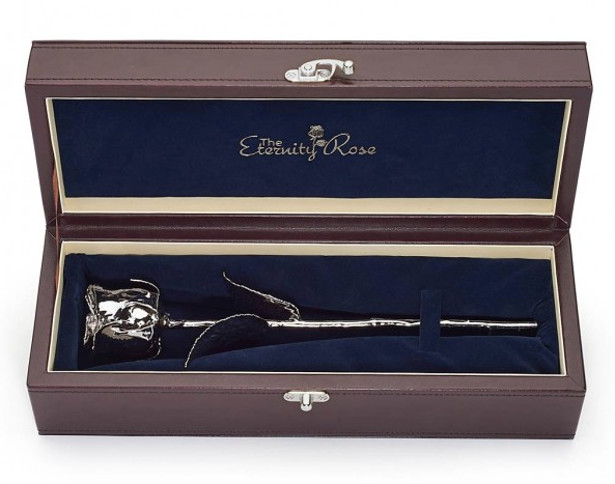 |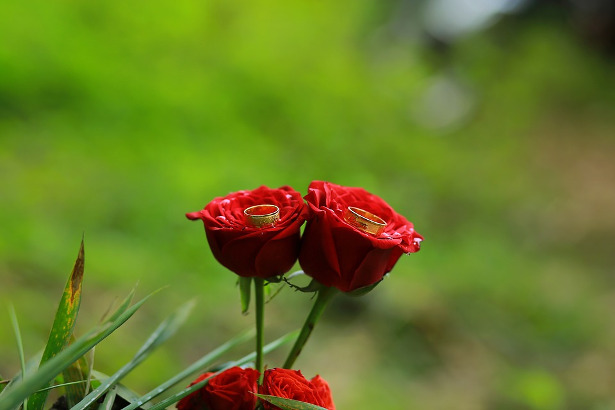 |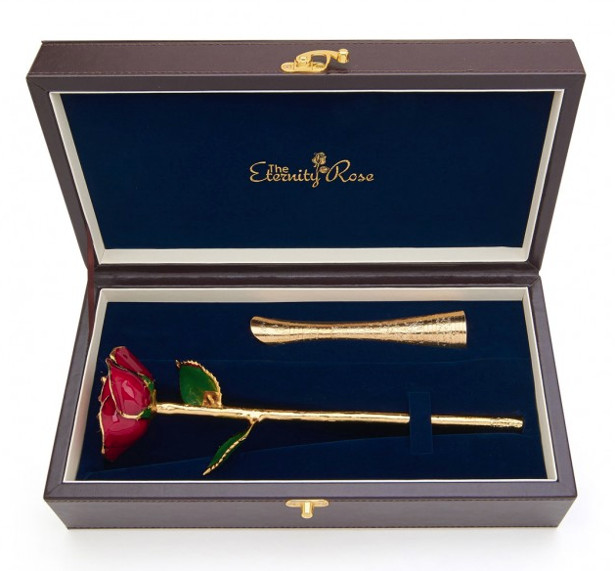 |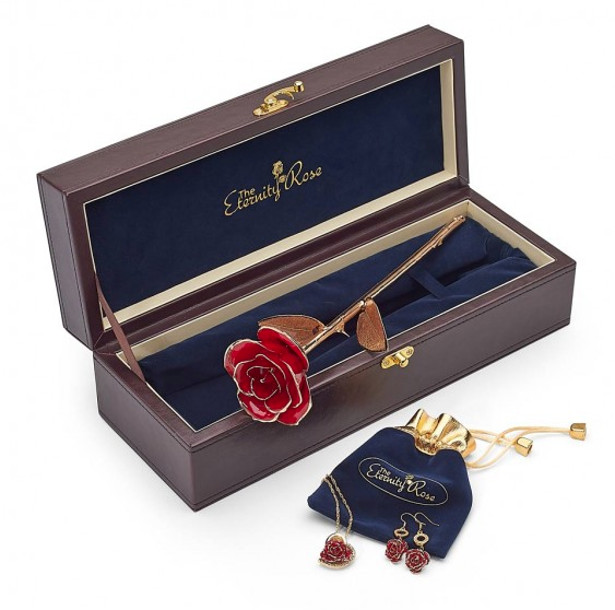 |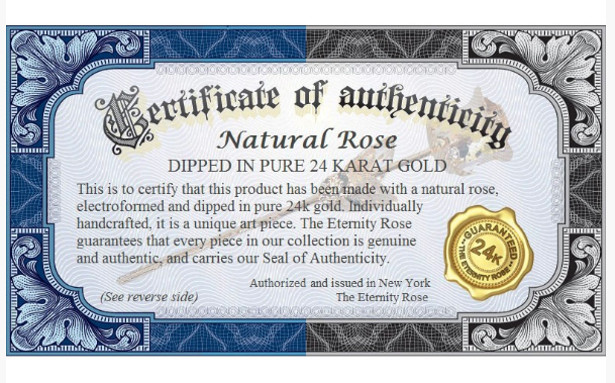 Jenny Wren – The Cutest Chocolate Box For Valentine's Day!
Available Nationally in Sainsbury's From January 22nd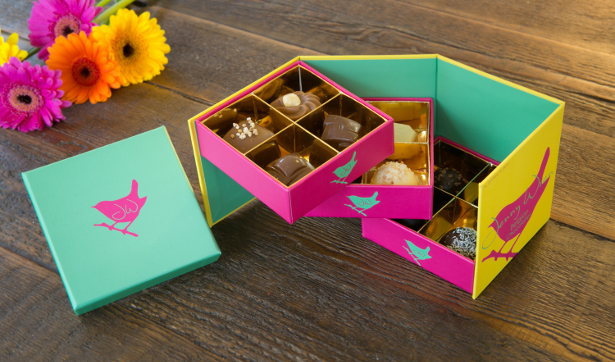 If you want to give (or receive) a box of chocolates this Valentine's Day, Jenny Wren's unique three-layered folding box is the cutest one out there!
Sainsbury's will be stocking the box from January 22nd in the lead up to Valentine's Day – priced just £6.49 (saving £1.50 on what will be the usual RRP).
The box features twelve delicious hand-finished Belgian chocolates and truffles. There are four each of milk, dark and white chocolate – including Fleur de Sel caramel, raspberry yoghurt and white mocha.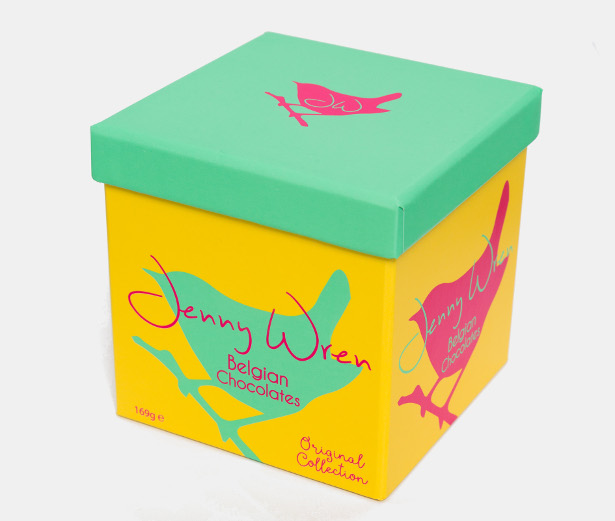 Jenny Wren was set up in July 2016 by Mike Stainfield from Tunbridge Wells. He said:
"We make the only chocolate gift boxes that you can buy for under £10.00 and still get a 'wow!' from the recipient! Children also love the boxes once they're emptied – for putting small keepsakes, toys and jewellery in! "
£6.49. x12 milk, dark and white chocolates/170g. Sainsbury's.

 White Glo! Diamond series! & Bright Nights! Have completely White Teeth for this Valentine's Day ! >>> www.whiteglo.com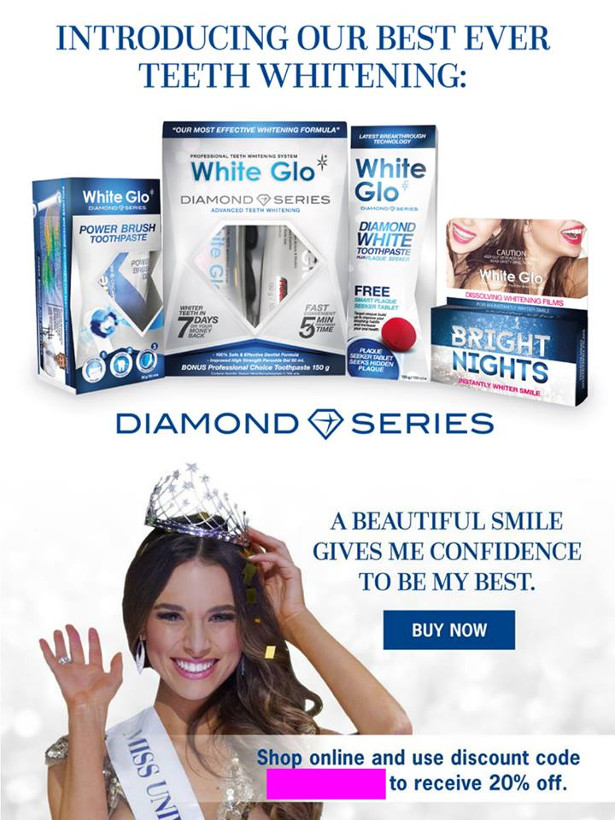 White Glo Diamond Series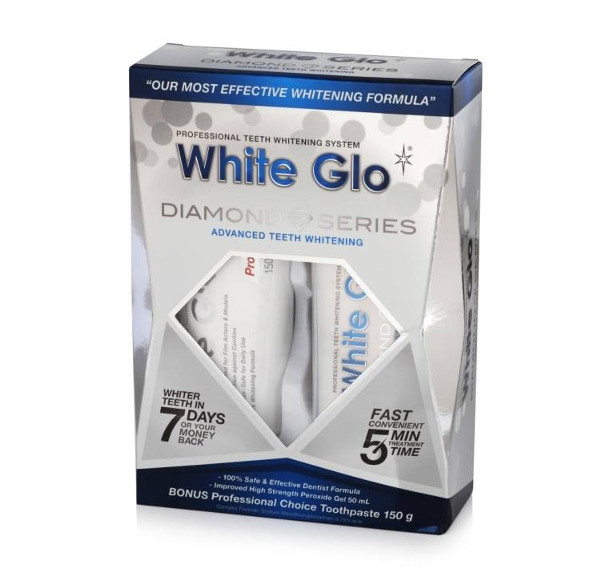 – Whiter Teeth in 5 days and the best whitening results possible guarantee
– Safe, no abrasion formula developed by dentists
– New exclusive InstantFit Mouthtray Technology
White Glo, Australia's number one tooth whitening brand are pleased to introduce The Diamond Series, the companies most effective whitening system to reach the UK.
The revolutionary, fast and effective whitening formula provides not only brighter, whiter teeth but also longer lasting results. The advanced formulation lifts stains and removes yellowing on the surface of your tooth enamel safely – without abrasion.
Following years of research by dentists, the White Glo products are formulated with the same ingredients used by dentists in clinics to achieve fast effective results.
The Diamond Series product is perfect to use in the shower as it is developed with just a 5 minute application. The new mouth tray system incorporates the exclusive Instant-Fit mouth tray. There is no need to mould the mouth trays, they are instantly ready to use and will form to the shape of your teeth instantly. The extra comfortable mouth trays allow you to whiten both upper and lower at the same time.
Each pack comes with a FREE full size White Glo Professional Choice Toothpaste. This is the original and most popular whitening toothpaste from White Glo, which has been rated No. 1 most effective whitening toothpaste by an independent trial and has the Seal of Approval from the Australian Dental Association.
Instant Teeth Whitening Strips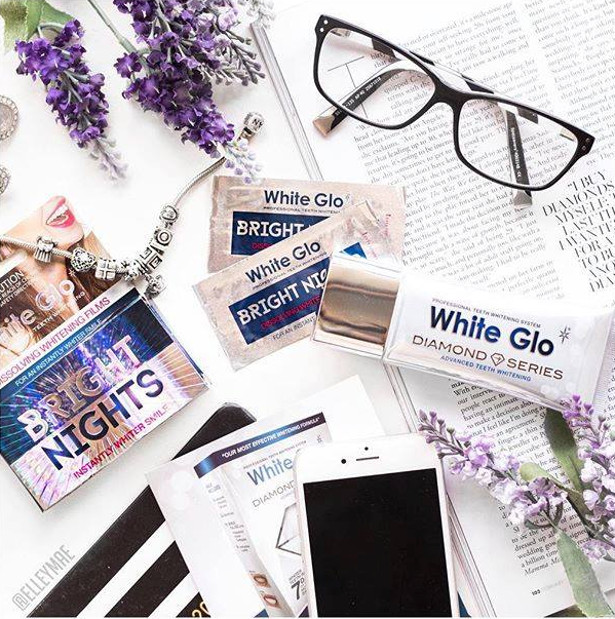 • Dissolving strips for instantly whiter teeth
• Ideal for use before parties, work functions and social events
• Professional dental teeth whitening ingredients
White Glo, Australia's number one tooth whitening brand are pleased to introduce the Bright Nights instant teeth whitening strips, their newest product to the UK market.
Bright Nights is a whitening product like no other. These dissolving whitening films are the simplest ways to whiten your teeth, giving your smile an instant whitening "top-up" by up to a shade or more.
They have been exclusively designed and formulated to be used when you need a whitening boost such as prior to arriving at a party, work function or social event.
With no sticky gel when applying or messy strips to dispose after use – these dry, clean and dissolving whitening films can easily be used on the way to your next social event.
Bright Nights contains professional dental teeth whitening ingredients and work by being absorbed by your teeth enamel to turn yellowing and discolouration into oxygen particles.
This procedure has been proven to be very safe and will reveal an instantly whiter smile.
To find out more about looking after your teeth visit http://www.whiteglo.com/