BigToes Australia. Mimic natural barefoot walking Letting your child learn to stand, balance and walk more freely without the tight constraints of shoes.
Shoes based off extensive research into the benefits of barefoot walking and are scientifically developed to mimic barefoot walking for pre-walkers and toddlers. Research shows that we should be barefoot for the first 6 years of our lives to ensure our skeletal, muscular and neurological systems are developed to their fullest potential. Our shoes help nurture this natural development for pre-walkers and toddlers whilst still protecting their feet from the elements.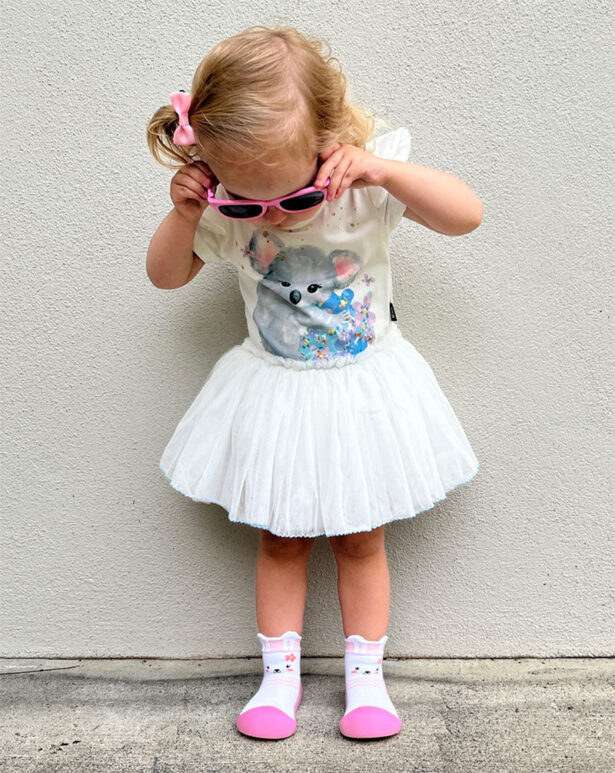 BigToes are the only brand in the country that is recommended by Australian Physiotherapists, Chiropractors and Podiatrists, and the only brand in the world that offers a colour changing barefoot shoe. Our Chameleon range of BigToes shoes change colour in sunlight, promoting cognitive development as well as teaching children the importance of sun safety (if the shoe changes colour, it's time to put sunscreen on!).
They have also recently won the Silver Award for Product Innovation in the Ausmumprenuer Awards.
BigToes shoes are ideal for all occasions, including slippers around the house in the cooler months and beach/pool shoes in the warmer months.