BOOK! "Secret Scouts and The Lost Leonardo" The 80's reinvented. Secret Scouts is a new fact-fiction adventure series starring 4 gadget-savvy kids! They even have to play Calcio Fiorentino (an early form of rugby) >>  www.secretscouts.com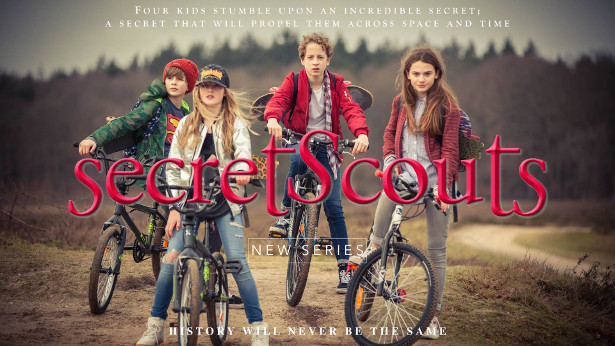 FACEBOOK | TWITTER | INSTAGRAM | YOUTUBE
 'Secret Scouts and The Lost Leonardo'
It's a new Middle Grade/YA novel with the most amazing trailer ever.
The 80's reinvented. Secret Scouts is a new fact-fiction adventure series starring 4 gadget-savvy kids! The bestselling Dutch series comes to the U.S. and for that we've produced a captivating book trailer.!
Inspired by historical events
In the time between June 1476 and January 1478, nobody knows what happened to Leonardo da Vinci. His disappearance puzzles historians to this day—especially because after this hiatus, Leonardo conceived numerous revolutionary inventions and ideas, including a bridge that could only be built in the 21st century. Another was the unique design of a helicopter—450 years before it took flight.
How did Leonardo know what the world was capable of centuries before its time? This intriguing historical mystery is one of many that inspired us to create an invigorating children's tale with chapter-ending cliffhangers that combines historical fact, friendship, mystery and adventure in a gripping cultural quest. Secret Scouts and The Lost Leonardo is today's version of The Goonies and The Da Vinci Code for the imaginations of young readers and teens to get lost in.
Secret Scouts and The Lost Leonardo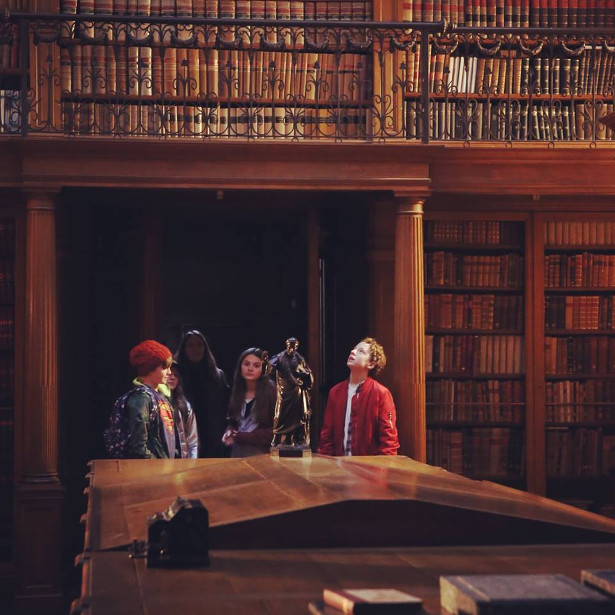 When best friends Tom, Lisa, Sophie and Jack stumble upon a mysterious sketch that has all the hallmarks of an Old Master, they decide to investigate. Soon they discover an original 15th century codex full of Leonardo da Vinci's sketches, writings and calculations.
From a family of modest means, Jack and Tom see the codex as a fast track to wealth and fame. Sophie and her sister Lisa, however, have other plans. They decode the codex and discover an incredible secret: Leonardo da Vinci's invention of time travel.
Their discovery tests their friendship and presents them with an impossible choice: reveal their secret to the world – and become millionaires – or put da Vinci's extraordinary ideas to the test, risking their lives for a walk on the wild side.
Their journey brings them closer to the great Leonardo da Vinci than anyone ever before. But their quest comes with risks – including death, or worse, being lost in time.
Why stories inspired by historical events?
We aim to transform our fascination for art, culture, and history into compelling literary stories. Feel-good adventures that revolve around friendship, historical fact, and mystery, set in fascinating cities and time periods across the world, but most of all stories that kids can effortlessly learn from and lose themselves in. In our stories, young readers bear witness to key moments in history. By looking over the shoulders of the protagonists, they experience history as it is being made. Learning about history has never been so much fun or so exciting!