Create and Engrave, is a company who are actually based in Melton Mowbray, Leicestershire. www.createandengrave.co.uk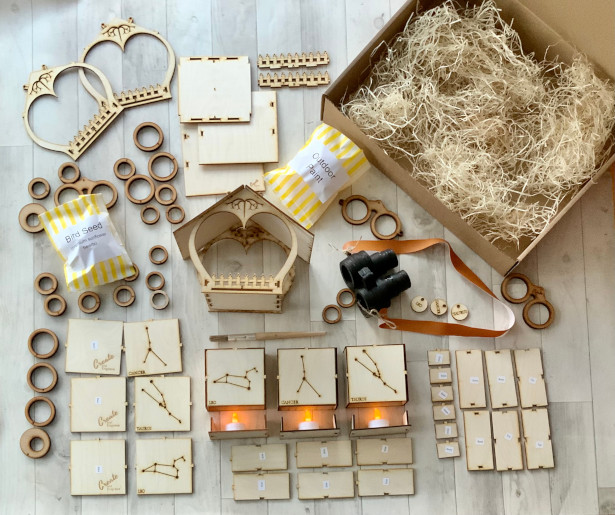 they have the most amazing ideas and products and for this time of year they have created "The Little Crafters May Box"
The inspiration behind this, in a nutshell, is as follows:
Radha Borthayre (37), a small business owner in Leicestershire is springing into spring this year with some very crafty boxes to help the country's children boost that mental health and ease those lockdown anxieties.
Create and Engrave, who run a therapeutic STEM craft subscription box, to support fun and learning in Science, Technology, Engineering and Maths for school aged children at home have injected an extra dose of Spring for 2021 to incorporate wooden flowers, live fruit plants, and even bird feeders into the next boxes. Radha said "It is a great time for children to be getting enthusiastic about learning again. The boxes will offer some amazingly fun projects, in keeping with the new season, as well as some fabulous learning opportunities in the extension booklets that are included in each box".
Boxes are available to families in the UK, and can be purchased as one offs or via a subscription via the business website.
www.createandengrave.co.uk
www.facebook.com/groups/littlecraftersuk
www.instagram.com/littlecraftersboxes