Never have 'too many chefs' in the kitchen again…
Brand new Scott Simplissimo Chef launches in the UK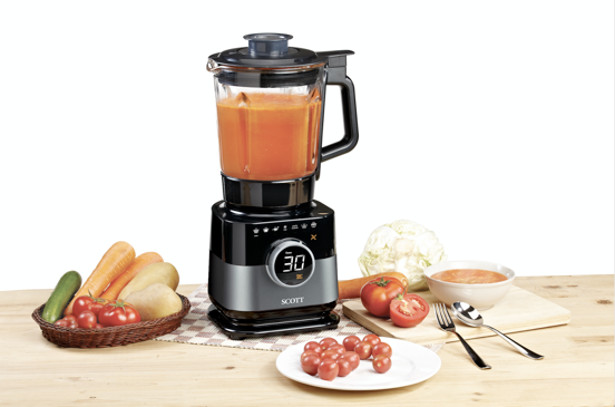 Brand new to the UK, Scott Appliances launches the perfect addition to any busy household that is wanting to spend less time cooking their favourite meals – introducing the Scott Simplissimo Chef.
The Simplissimo Chef is a multi-purpose kitchen appliance that can create a host of delicious food at the touch of a button. This handy device takes all the stress and time out of meal preparation for your family. You can make dips, dressings & sauces, chunky or fine soups, smoothies, and even steam and cook an array of food Sous Vide.
The Simplissimo Chef boasts a compact, sleek and easily portable design that will blend seamlessly into any kitchen. The machine's built in mount allows it to sit on any surface. Gone are the days when kitchen devices were large, clumsy and stuck out in your perfectly styled kitchen, Scott's Simplissimo Chef has been designed to take pride of place on your countertop with its steel grey and lacquer black surround.
The Scott Simplissimo Chef can help anyone from a novice to a well-seasoned chef to create mouth-watering dishes in no time. The easy to use cooking programs are curated to enable you to cherry-pick the program for you whether you are making soups, sauces, juices or even cooking meat, seafood or vegetables. With touch sensitive technology and a patented overflow sensor which prevents hot liquids from spilling out the jar, Simplissimo will help you discover the stress–free way to cook.
Simply turn the digital rotary touch control to select the function best suited for your dish. The cutting-edge Scott Simplissimo Chef is programed to also cook Sous Vide, cooking vacuum-sealed food in a precise temperature controlled water bath, for healthy, nutritious and perfectly–cooked food bursting with flavour.
The 1.75L BPA free glass jar is made of premium quality borosilicate; suitable for cold and hot liquids. The Scott Simplissimo Chef is further enhanced by the state of the art LED timer completed with digital touch control, food ready audible indicator and automatic 20 minutes keep warm function. The array of functions available range from blending and ice crushing to manual and steam mode allows you to create dishes from scratch using the same device.
The Simplissimo also incorporates special functions to help make your life easier. The auto clean function is quite simply a time saver as the device will clean itself in just a few minutes meaning no fuss or mess.
This multi functioning device really can do it all!
RRP of £159 the Scott Simplissimo Chef will be available in the UK from 1st November from SCOTT website (www.scott-gear.co.uk), Amazon and Ebay.
The Hershey Company continues to create ways to make the holiday season more festive and delightful with must-have products. This year, Hershey has reinvented holiday gifting, making it easy and convenient to show appreciation with new Hershey's Holiday Gift Cubes.
These prepackaged miniature gift cubes come with easy-to-peel, re-sealable lids, making them perfect for holiday gifting, whether as a stand-alone gift or an add-on treat. Each cube is filled with individually wrapped treats in festive designs and colors that bring the holidays to life. With new Hershey's Holiday Gift Cubes, there is no need to worry about gift bags and wrapping paper!
Hershey's Holiday Gift Cubes are available nationwide during the season while supplies last in the following assortments:
o Hershey's Kisses Milk Chocolates Holiday Gift Cube. Available in 7.4 oz. (SRP $3.50).
o Reese's Peanut Butter Cups Miniatures Holiday Gift Cube. Available in 7.4 oz. (SRP $3.50).
o Hershey's Miniatures Assortment Holiday Gift Cube. Available in 7.4 oz. (SRP $3.50).
o Hershey's Kisses Assortment Cube Holiday Gift Tower, includes Hershey's Kisses Milk Chocolates with festive red and green foils, Santa hat foils and candy cane foils. Available in 21.1 oz. (SRP $10.00).
o Hershey's Holiday Assortment Cube Entertaining Tray, includes Hershey's Kisses Milk Chocolates, Reese's Peanut Butter Cups Miniatures and Hershey's Miniatures Milk Chocolate Bars. Available in 22 oz. (SRP $10.00).
TREAT TOSSING DOG CAMERA, FURBO LAUNCHES IN THE UK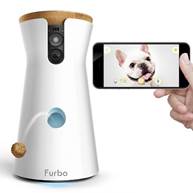 Designed to make sure your dog always feels loved, the Furbo dog camera lets you see and interact with your dog even when you're not at home.
With its smart technology, the Furbo dog camera can be set up on your phone through their free Furbo app. Here, you can:
Discover your dog's secret life through full HD video streaming, with a wide-angle view and night vision
Toss a treat to your dog, whether you're at work or halfway around the world
Interact through Furbo's built-in microphone and speakers
Capture one of many cute moments (or the evidence of bad behaviour) by snapping a photo or recording a video with one simple click
Share precious moments to social media with one tap
Furbo is exclusively sold for £249 at Amazon.
Asda's Fantastic Festive Food Range will help you have a magical Christmas!
Asda's Fantastic Festive Food Range includes (there is much more than this!)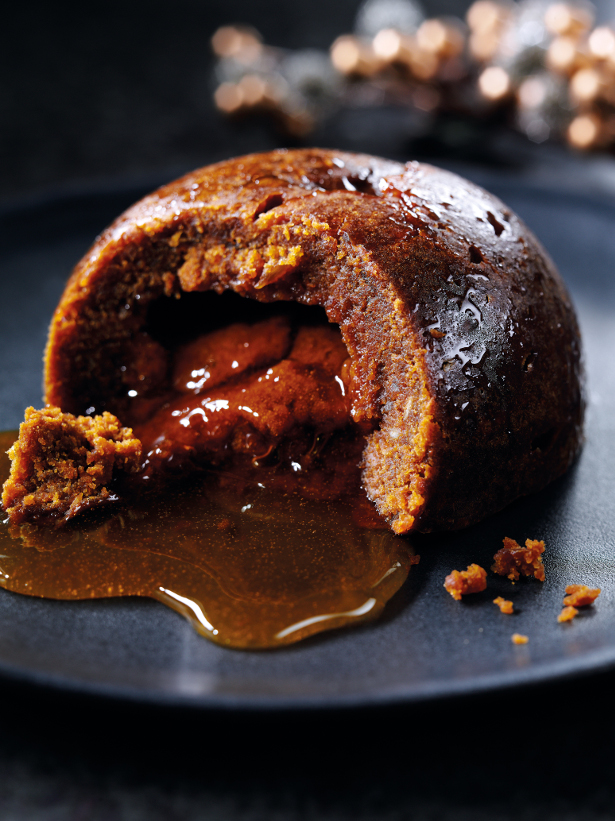 FACEBOOK | TWITTER | PINTEREST | YOUTUBE | INSTAGRAM
Festive drinks:
Mulled Gin Spiced Cocktail Kit
Asda Extra Special Louis Bernard Champagne Brut
Cheese:
Extra Special Cheese Board
Party Food: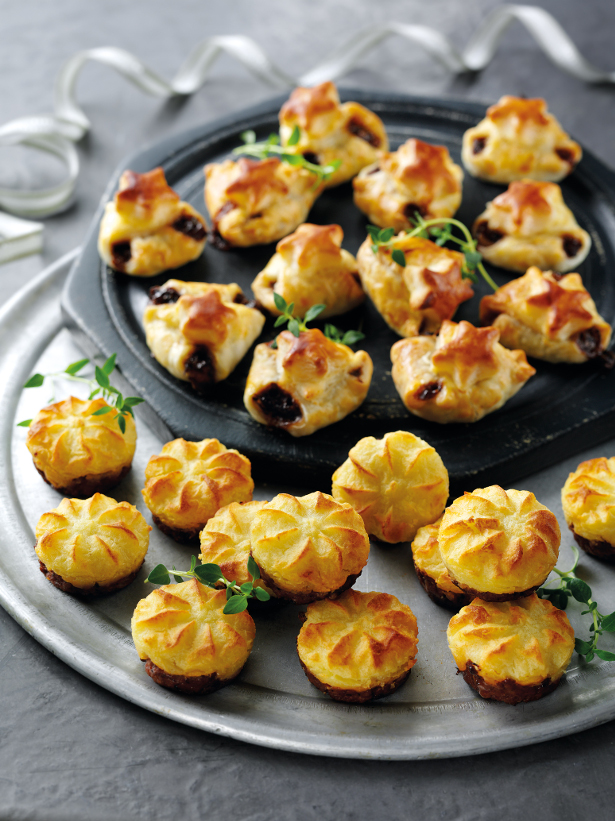 Extra Special Mexican Selection
Extra Special Mini Beef Wellingtons
Mini Beef Filled Yorkshire Puddings
Extra Special Pork and Cranberry Sausage Roll
Extra Special Pulled Pork Waffles
Confectionary:
Mulled Wine Flavoured Jelly Sweets
Extra Special Gin & Sloe Gin Belgian Chocolate Truffles
Extra Special Belgian Dark Chocolate Coated Honeycomb
Snowman Centrepiece Cake
Free From Roddy The Reindeer
Smash Igloo
Christmas Classics:
Extra Special Chunky Christmas Pudding Inspired Stuffing
Free From Mince Pies
Extra Special Prosecco Panettone
Christmas Tree Shaped Crumpets
Extra Special 6 All Butter Mince pies
Extra Special Christmas Pudding
Desserts & sweet treats:
Extra Special Melt in the Middle Clementine and Ginger Pudding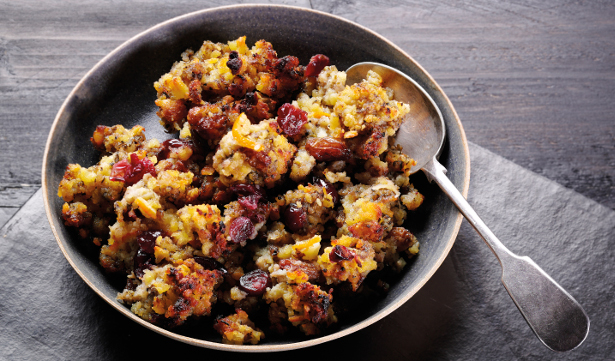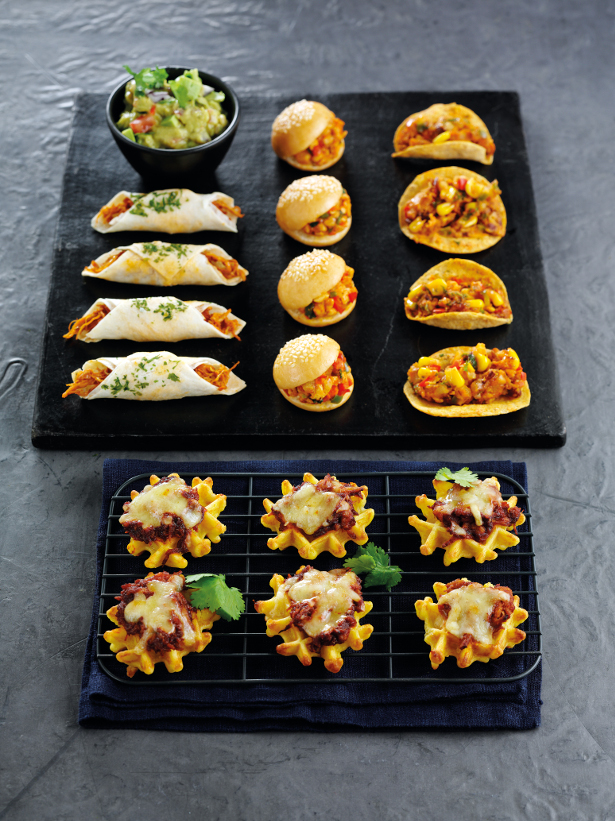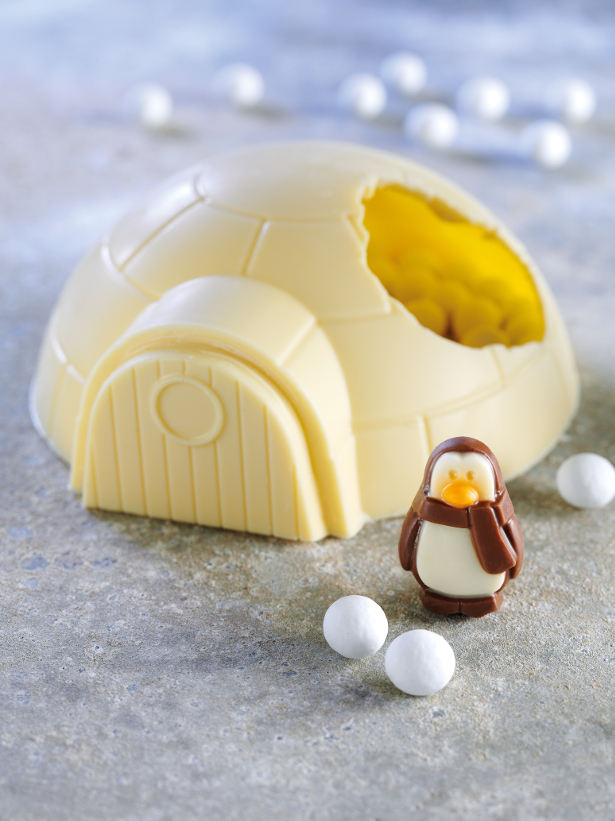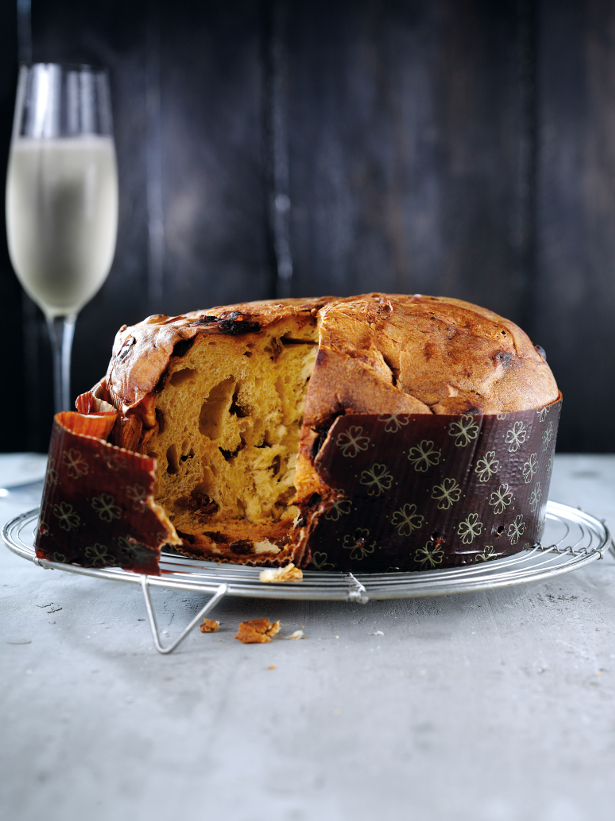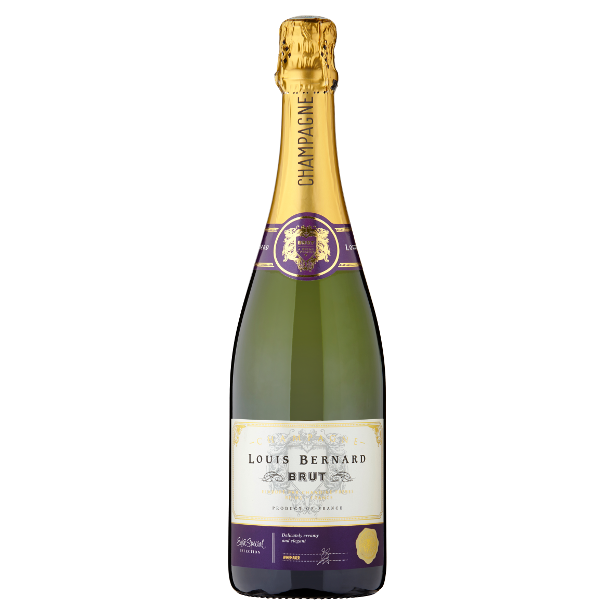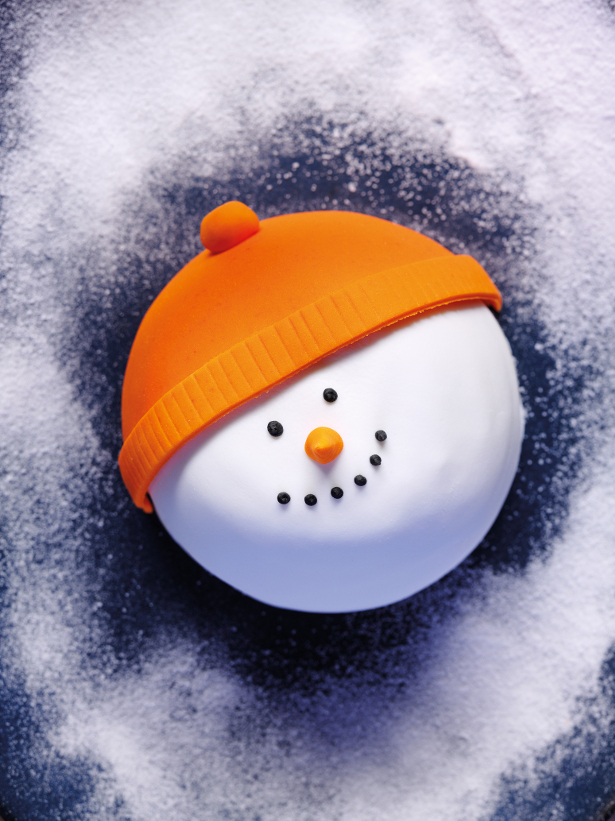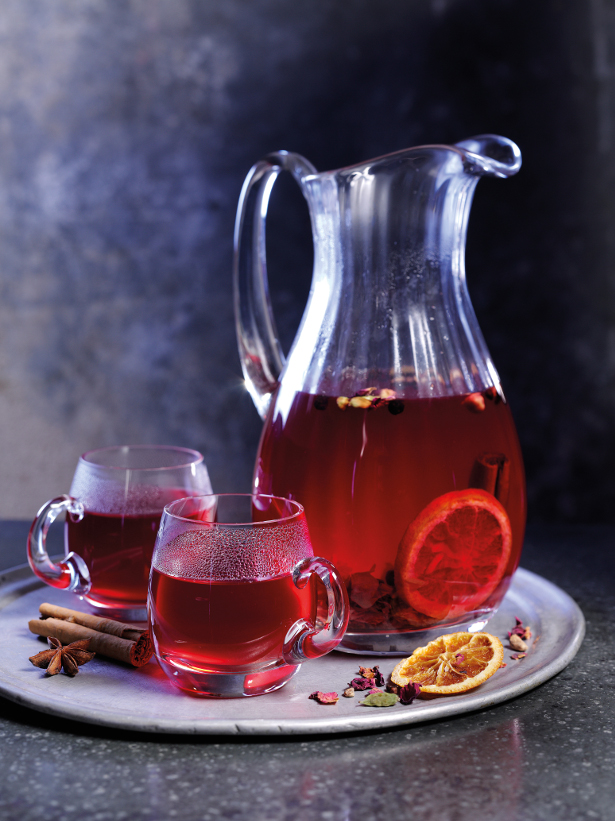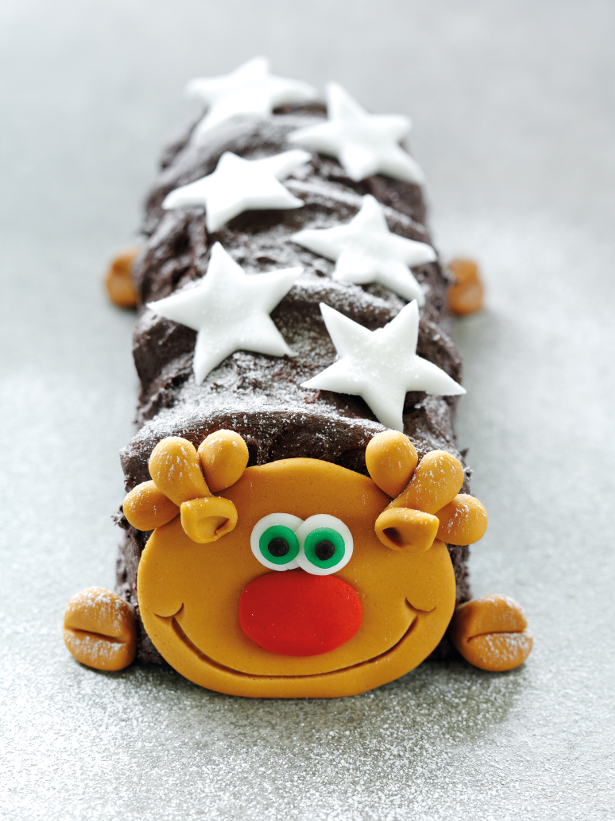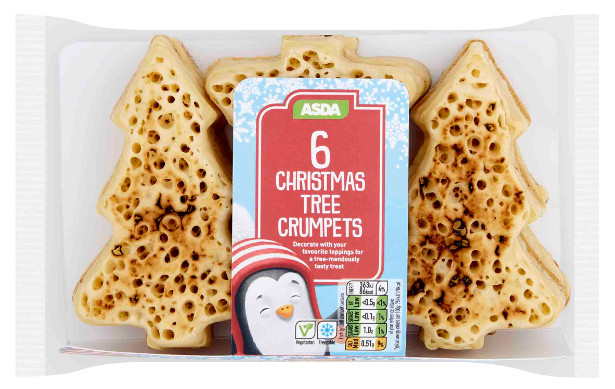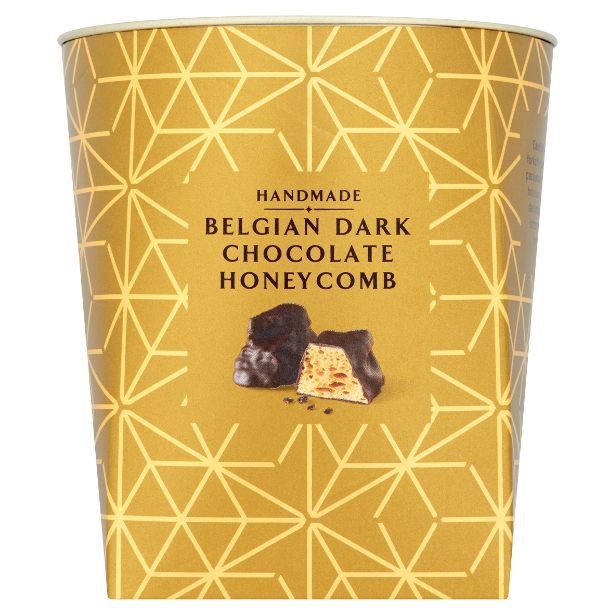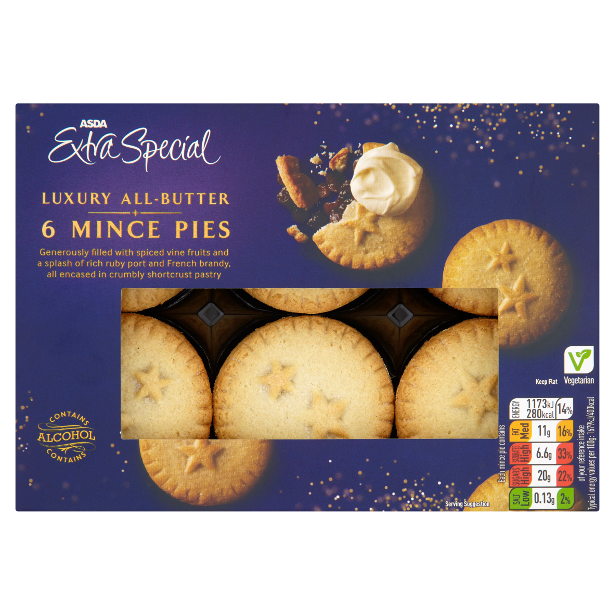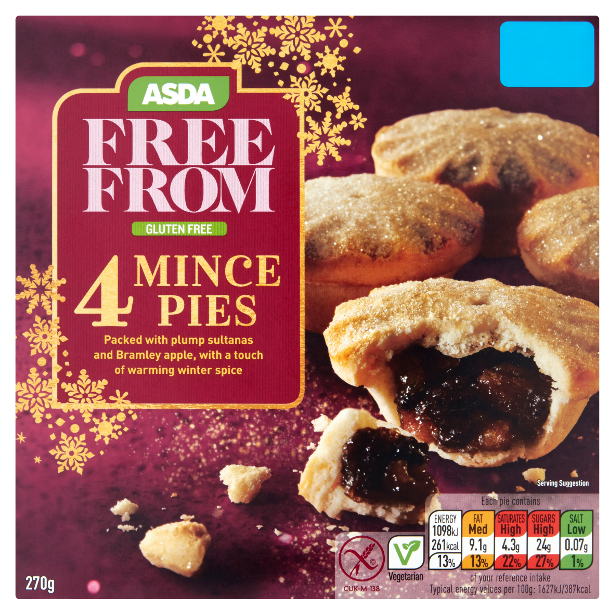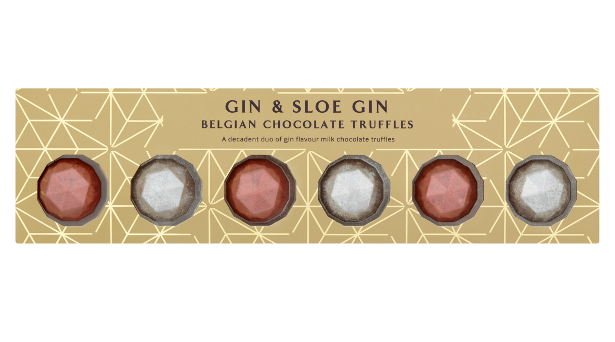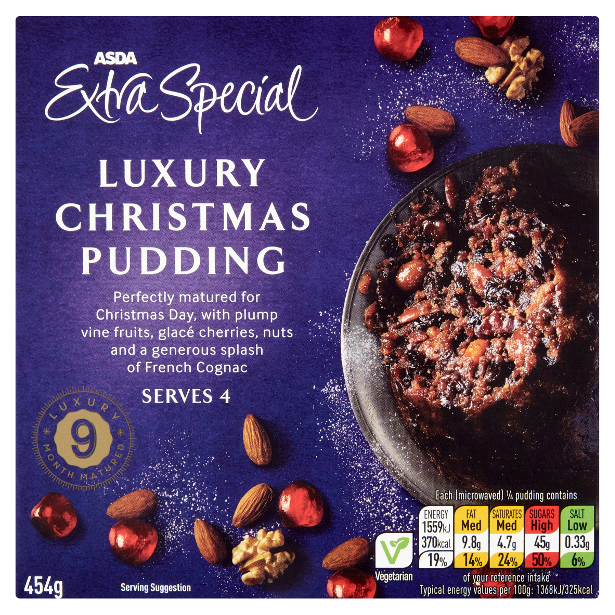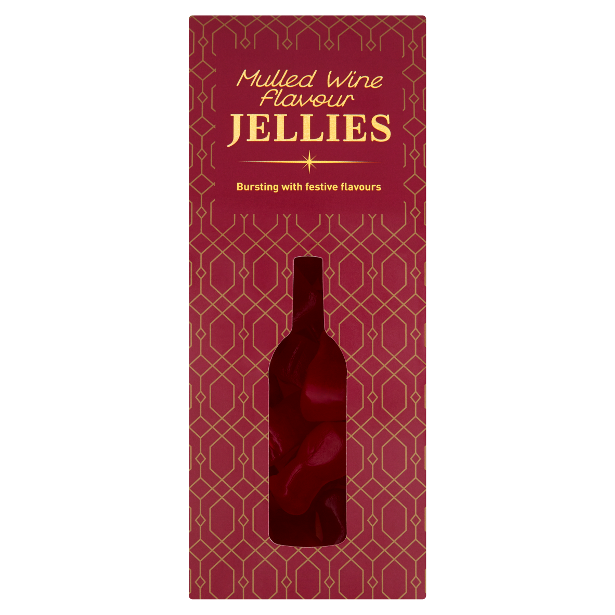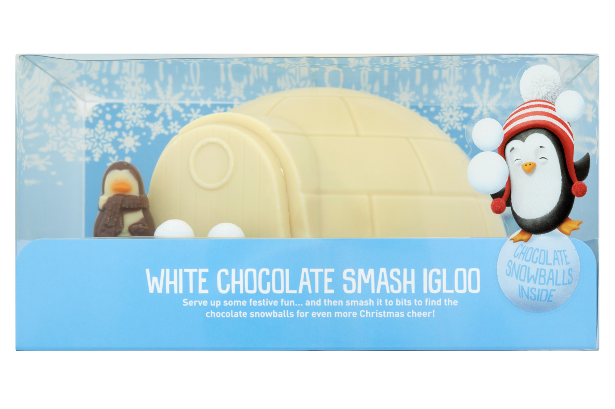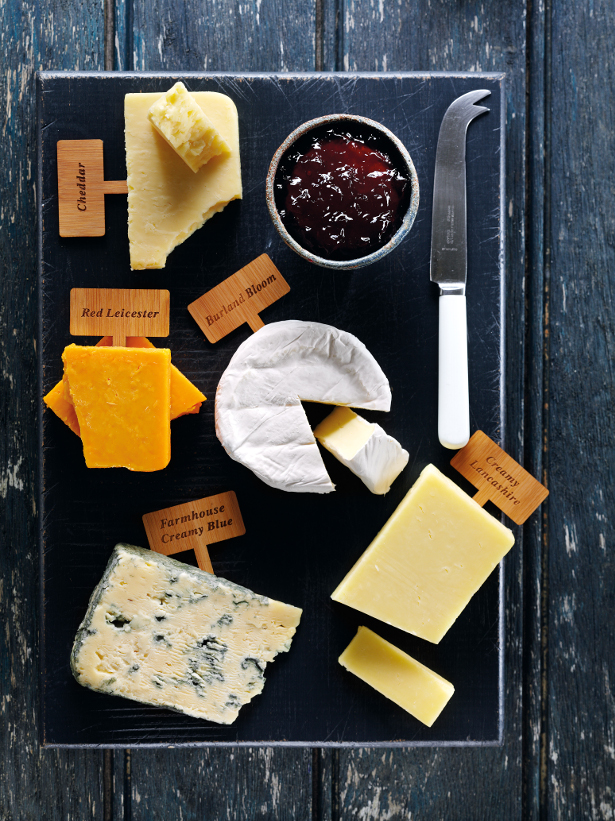 The Crystal Series Cases are slim and feather-light while providing high-impact protection that meets military standards.

Each case is engineered to provide extreme protection and functionality without the bulk. In addition to effortlessly slipping into and out of your pocket, the Crystal Case features Rokform's award-winning magnetic technology to grip any magnetic surface. The Crystal Case is especially useful for athletes that workout in the gym. The magnet (included in every Rokform case) allows for easy mounting onto any gym equipment to time sets and review form.
· Magnetic technology: Specially designed Neodymium magnet allows you to stick your phone to almost any magnetic surface. Will not negatively impact your GPS, credit cards, Wi-Fi, Apple Pay, Bluetooth, or data transfer
· Dual compound protection: Protective hard polycarbonate outer shell with soft impact resistant core exceed military drop test standards (MIL-STD 801G-516.6).
· Slim design: All day six sided 360-degree dual compound protection featuring a slim design without the bulk
· Roklock twist lock system: Safely mount your phone to a variety of accessories for bikes, cars, motorcycles and more.
· Car vent mount included: Super grip car phone vent mount mounts phone instantly.
Price: Starts at $39.99
Website: www.rokform.com
Robert Welch
Leading British designers
Specialists in luxury home ware and kitchen products.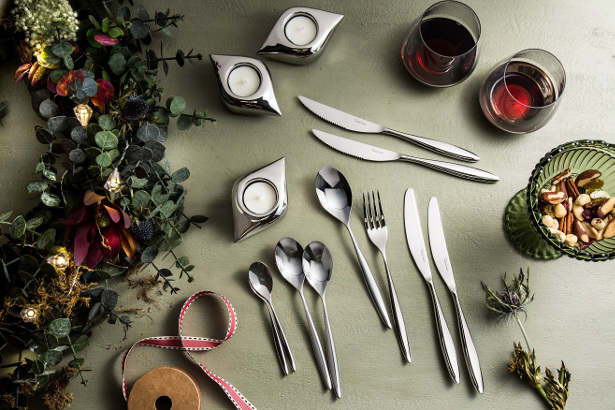 Radford Cheese Knife 5 piece set – RRP £85 (Pictured)
Scribe Gift Set 4 piece – RRP £70 (Pictured)
Hidcote 30 piece cutlery set – RRP £84
Signature three piece essential knife set – RRP £95
More products can also be seen on www.robertwelch.com.
Damson
Headspace Headphones: ($149.99) Brushed Aluminum XD audio noise canceling with bluetooth and wired playback with up to 16 hours. I have some here and they are SUPER comfy.
Nostalgic Prints brings old and present prints to life through our fast fashion on-demand production process.

All of our products are made to order.
We partner with pattern makers, designers, and artists. It is a great opportunity for one of your followers to be able to create their own activist artwork and sell them on nostalgicprints.com
Currently, our main offering is based around holiday prints. Here is the link. https://nostalgicprint.com/collections/christmas
TDN Creations (www.tdncreations.com)
Gold Climbing Knot ring (starting at $280): http://bit.ly/2yD1AxT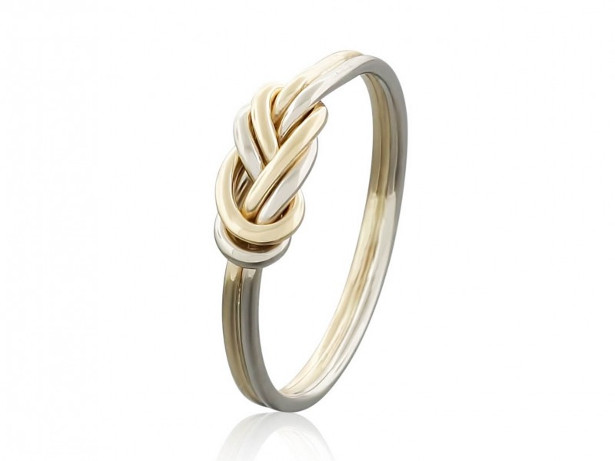 Knots in jewelry have been a symbol of eternity and love since the ancient times. Climbers will surely love this ring!
TDN Creations
It's about Love, it's about You!
www.tdncreations.com
Instagram:/tdncreations
Facebook:/TDNCreations
Pinterest:/TDNCreations
Lyrics Everywhere: LyricMerch lets fans wear, sip from, and even shower with the words to their favorite songs


There are those lines in songs that say it all, simply and perfectly. Now you can emblazon these lines on high-quality t-shirts, caps, mugs, and even shower curtains–and do it legally, giving back to your favorite songwriters and artists.
LyricMerch is a new consumer-facing lyrics service from LyricFind, the pioneering company that brought fully legal lyrics to search engines, lyric sites, and music streaming services around the world. LyricMerch draws on LyricFind's database of millions of lyrics and allows fans to put over one hundred thousand licensed lyrics on a wide range of clothing and household items.
Just select the lines you'd like, format them as desired from an easy-to-use design interface, and the service will custom print your creation. Meanwhile, rightsholders get royalty payments for the use of their work.
"We see this as a win-win for songwriters and artists, and for fans who love their lyrics," says Darryl Ballantyne, CEO of LyricFind. "LyricMerch also expands the income possibilities for lyrics rightsholders, helping them make the most of an asset that is growing in significance in the digital era."
LyricMerch also offers a selection of pre-made designs from LyricMerch's in-house design team, and will create original designs for artists or labels when they need unique merch for an upcoming release or tour. LyricFind will also partner with design-conscious artists and their teams, as well as social media influencers, to craft just the right product that reflects their vision and sound. At launch, LyricMerch is only available to users in Canada and the United States.
This is the first consumer-facing offering from the pioneers of lyric licensing. Founded over a decade ago, LyricFind has made it its mission to bring lyrics out of the shadows and into fully legal usage, turning what was once an industry loss leader into a true asset. Lyrics dominate music-related searches, direct fans to their favorite tracks, and promise to dominate voice command.
With LyricMerch, lyrics are poised to impact the world of style, as well. "Now that lyrics have been associated once again with recordings, it's time for them to expand further," says Catherine Fournier, LyricFind's Marketing Manager "The most memorable part of many songs is now a new fashion statement."
Creating meaningful personalized apparel for your loved ones this season.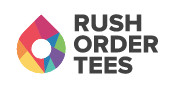 RushOrderTees makes it fast and easy to create customized gifts, whether printing a bespoke design or monogramming their initials on their favorite brand. For example:
For him: Tees, caps and duffle bags
For her: Tank tops and tote bags
For kids/infants: Rompers, onesies, bibs and beanies
For teens: Athletic wear and sweatshirts
For all: Customized holiday sweaters!
Also, with a rush delivery service, it's particularly great for last minute gift ideas.
+++
About RushOrderTees
Rush Order Tees is a custom printing company, operated out of the Philadelphia, PA area since 2002.
It serves consumers and businesses, supplying kit for everything from sports events to family gatherings.
It's also the official t-shirt provider of the Philadelphia 76ers.

Sex toys just got a little more divine 
Up to 30% off SALE
so-divine.com
So Divine, a new range of sex toys created to spice up your bedroom activity whilst empowering women and men by enabling them to realise their sexual aspirations. This ultimately will allow everyone to have the confidence to enjoy better sex. With a wide variety of products to choose from, there's a toy for everyone. We believe in good vibes only!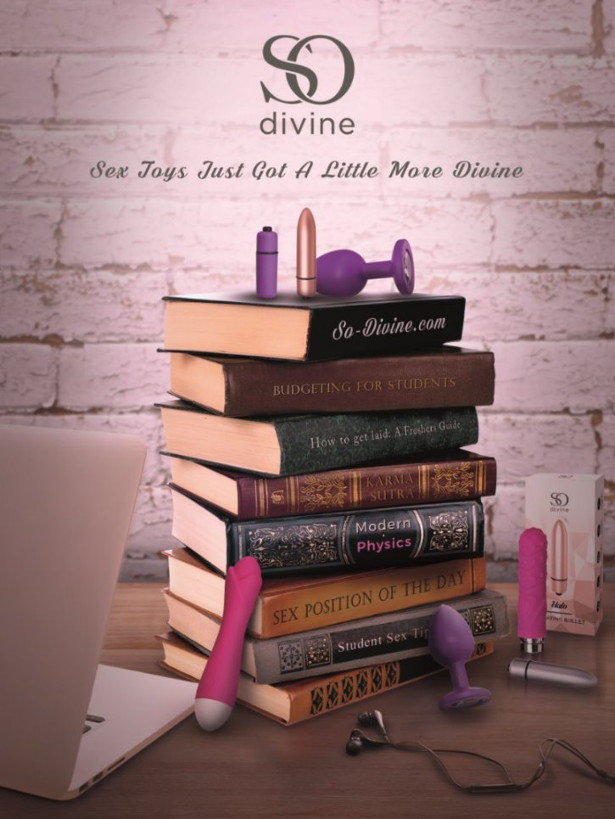 Not ready for Christmas? Filter it out with this new Chrome extension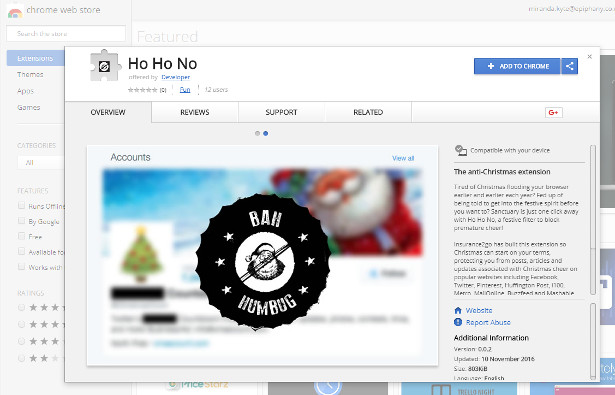 New Chrome extension helps you block out all mentions of Christmas from your browser and newsfeed
If you're already sick of seeing Christmas decorations on the high street, hearing Christmas songs in the office and that John Lewis ad, then Insurance2go has answered your prayers with its 'Festive Filter'.
Research from the mobile phone insurer previously revealed that nearly half (40%) of Brits would prefer to avoid Christmas adverts before December 1st.
The survey of more than 2,000 UK adults revealed that while over half (53%) of the nation still openly love Christmas, 48% agree that it is discussed too early in the year. With many brands including Marks & Spencer and John Lewis dropping their Christmas adverts at the start of November, the festive content is becoming increasingly harder to avoid.
Those who would rather steer clear of the festive activities until December, can download the new free Chrome extension and enjoy a festive-free newsfeed until they're ready for the holiday season to begin. The filter stamps out any mention of Christmas from your favourite websites and social media channels, including Facebook chat and those pesky sponsored posts.
Gary Beeston, Sales and Marketing Director at Insurance2go said: "With Christmas decorations going up earlier every year, and festive ads taking over prime time TV, Christmas can become a little overbearing for many, before we even get into December.
"If you're finding yourself getting irritated by the big budget adverts and festive round ups already, then that's where the 'Festive Filter' can help; giving those who are not yet in the spirit the chance to take a break until they're ready to embrace the holiday season."
Find out how to download the extension on Insurance2go's website: https://www.insurance2go.co.uk/media-centre/2017/11/08/ho-ho-no/
GIFT ADVENTURE THIS CHRISTMAS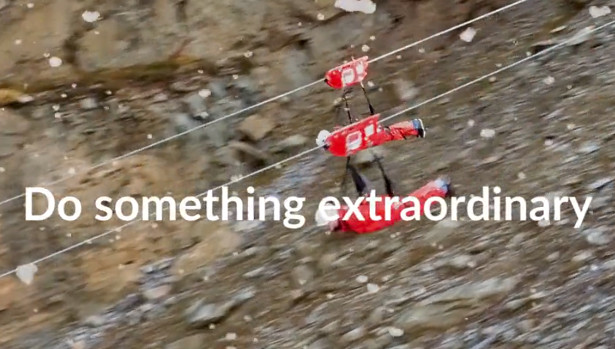 Do something extraordinary this Christmas and give your friends and loved ones the experience of a lifetime with Zip World adventure gift vouchers.
Set in the spectacular North Wales mountains of Snowdonia, Zip World is the ultimate adventure playground for all ages. With 10 amazing experiences at three stunning locations, adventures include Velocity, the world's fastest zip line, and the Fforest Coaster, the UK's only Alpine Coaster of its kind.
To buy, visit www.zipworld.co.uk/gift-vouchers and choose your adventure.
*All vouchers are valid for 12 months. Titan vouchers are valid for 18 months.
How to get glowing skin, more energy and reduce bloating for under £2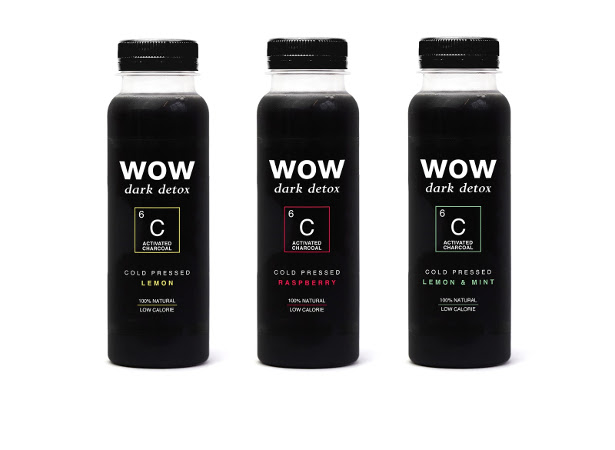 Activated charcoal drinks no longer need to burn a hole in your pocket, thanks to new, natural wellness beverage, WOW Dark Detox, which hit the shelves today priced at under £2.
Activated charcoal has undeniably been a buzzword in health and beauty during 2017, following the peel off mask trend that hit earlier this year. Recently, celebrity fans such as Kim Kardashian, Gwyneth Paltrow and Shailene Woodley have been praising the multitude of benefits from activated charcoal juices and lemonades. However, until now, drinks containing the highly-sought after ingredient have come with a hefty price tag, with some fetching up to £3.99 for a bottle.
Dark Detox, created by health drinks brand, WOW, is priced at £1.89 for 250ml and available in selected Sainsbury's stores. The functional drink is a blend of cold-pressed juice, filtered water, agave and activated charcoal, which helps maintain a healthy digestive tract by removing toxins. When consumed, gas and other impurities in your body are trapped by the charcoal pores, stopping them from being fully absorbed into the bloodstream. They are then removed naturally from your body. Cleansing toxins from your system can reduce bloating, increase energy levels and even improve your complexion.
Oliver Dickinson, co-founder of WOW, said: "We wanted to make sure that the amazing health benefits of activated charcoal were accessible to all, not just the rich and famous. We've been consuming charcoal collectively, and could never quite understand the painfully high price point. We've created an accessible, great tasting, cold pressed drink with all the benefits of activated charcoal, that won't break the bank. Dark Detox presents an easy and affordable way to incorporate activated charcoal into your diet without compromising on quality. It is the perfect way of selecting a healthy choice without compromising on taste or price.
"The beauty of activated charcoal is that it isn't absorbed by the body, but is instead consumed, acts as a natural magnet to trap all the existing impurities, and then moves out. The best time to enjoy Dark Detox is when you are feeling in need of a cleanse or pick me up, perhaps after an indulgent meal or when you feel a cold coming on."
The drink may also be helpful for when you've had one cocktail too many this party season to reduce nausea and dehydration. The activated charcoal will not remove the alcohol from your system but it will help absorb unwanted acids and other toxins.
The drink is jet black but the activated charcoal is tasteless. The low calorie drink is available in selected Sainsbury's in three flavours, lemon; lemon & mint and raspberry.
KERB YOUR ENTHUSIASM
NEW DATA Reveals Newbies and Show-Off Injury Trends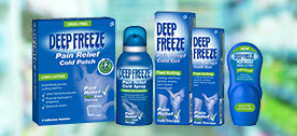 Well over a quarter of Brits (28%) have injured themselves after becoming inspired to pick up a sport after watching it[1]
1 in 5 Brits (21%) have pretended they are more capable at sport/exercise in order to impress someone[2]
Sprained ankles are the most common injury for those trying to 'show off'[3]
Wimbledon is the most inspirational sporting event, followed by the London Marathon[4]
Over a quarter of us are leading inactive lifestyles, taking part in less than 30 minutes of activity a week[5], making us more likely to experience an injury
Study shows that 19-year-olds spend as much time being inactive and sedentary as 60-year-olds [6]
A&E departments in England saw a 14% jump in sports injury cases alone on the year of the London Olympics[7]
Independent research[8] unveiled today by the UK's number one selling pain relief freeze brand, Deep Freeze found that more than 1 in 4 Brits (28%) have injured themselves after being overly enthused to pick up a sport after watching it live or on the TV. One in five (21%) 'show-off' Britons have also pretended they are more capable at a sport/exercise in order to impress someone, such as a date or work rival.
Experts are warning that whilst inspiration to take up an active lifestyle can be extremely positive, it is crucial to take steps to ensure that efforts don't lead to injury.
Perhaps unsurprisingly, the Deep Freeze research of 1,000 British adults surveyed by independent company OnePoll, found that Wimbledon was the most inspirational occasion (21%), followed by running events such as the London Marathon (19%). Accident and Emergency departments in England saw a 14% increase in sports injuries in just one year, accounting for 12% of all crutches, 9% of splints and 7% of all plaster casts[9].
Chartered physiotherapist Sammy Margo says;
"It is no secret that many of us are leading relatively sedentary lives, taking part in less than 30 minutes of activity a week[10], so naturally inspiration to get active is a great thing. It is however crucial to take the right precautions to avoid injury.
"Interestingly however, over half of sports injuries seen in A&E resulted in patients being discharged with no further treatment[11] – which means the damage is less severe and can be cared for at home. Brits can therefore take steps to manage injuries themselves with the right preparation, maintaining good form whilst exercising, and rehabilitation strategies. If symptoms do get worse however, it is important to seek advice from a healthcare professional."
Research found that those aged 25 – 34 are the most likely to experience injury after being inspired by a sport, with the Deep Freeze research revealing that it has happened to 51% of this age group.
Injuries can also occur when people pretend they are more capable at a sport/exercise than they really are – research found that sprained ankles are the most common injury experienced by those trying to impress someone (27%).
28-year-old tennis enthusiast Ryan MacLean – a civil servant living in London's Bethnal Green – can relate to this;
"I had played tennis since I was 10 but gave up when I was 22 when a nagging shoulder injury impeded my ability to play. After continually missing out on Wimbledon tickets, I was determined to attend this year and joined the queue at 3am before successfully entering the ground at 10am. It was great to soak up the atmosphere and it inspired me to start playing again.
"I'd just started dating this girl who suggested we play the following weekend. I hadn't played for years but since I'd played competitively when I was younger, it didn't even cross my mind that something could go wrong.
"The game started off well, and I was gallantly letting her win – of course! – but just before the end of the second set, after stretching to make a return shot, I slipped at the baseline, twisting my left ankle. It swelled double the size, turned red and blue and became difficult to walk on – definitely not the appealing look I was going for."
Sammy Margo sees a number of people getting injured because they haven't warmed up properly and then rushing back into exercise to only get injured again. Ryan – one such example – continues;
"After resting my ankle for barely a week and letting the swelling go down, I re-joined my weekly netball team, where I promptly re-injured myself and had to start the recovery process from scratch! I now realise I probably should have rested the ankle for a few more weeks, instead of getting overexcited."
Sammy Margo concludes;
"While it's great to see people getting into sport and exercise, I all too often see people getting injured because they haven't taken the time to warm up and cool down properly and then getting re-injured because they haven't taken the right steps to recovery and repair.
"Ideally, you should aim to spend at least ten percent of your workout warming up and cooling down the muscles you are using, and if an injury does occur, follow the P.R.I.C.E. (protect, rest, ice, compress and elevate) method.
"I always tell my patients to be prepared and keep a cooling product like Deep Freeze Pain Relief Glide-on Gel close by as ice isn't always available. With scientifically proven cold therapy – this should be applied as soon as possible and continued for up to 72 hours. Cryotherapy or cold therapy, makes blood vessels constrict which suppresses inflammation and helps to minimise damage, helping to reduce recovery time. Once the inflammation has subdued, continue the healing process by applying heat with massage to help optimise conditions for healings.
"You should then slowly work your way back into sport or exercise, starting with gentle movements, rather than going full-throttle, to ensure you don't re-injure yourself."
The NEW Deep Freeze Pain Relief Glide-on Gel is drug-free and provides targeted, fast acting pain relief with scientifically proven cold therapy for sharp, shooting muscle and joint pain, minor sports injuries, back pain and leg and foot pain.
Available from grocery stores, high street and community pharmacies nationwide for RRP: £4.99
BIC SHAVE CLUB launches in the UK revealing the future of facial hair… and it's finally time to say goodbye to the beard
As the refillable razor subscription service arrives in the UK, grooming expert The Chic Geek reveals the future is all about facial recognition and 'the monkey tail'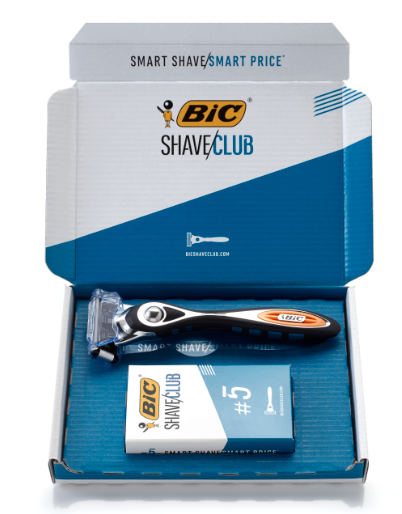 Key findings:
1 in 4 British men will opt for the clean-shaven look in 2018 and almost 30% spend more time on facial grooming than head hair
The average British male spends £2.99 per week and 5 minutes 31 seconds per day styling their facial hair
David Beckham voted as having the most stylish facial hair, whilst Obi Wan Kenobi deemed as having the most memorable
Men in the West Midlands spend both the most time and money on facial grooming compared to any other region in the UK
1 in 10 Londoners want the handlebar moustache to come back in fashion next year
Marcus Jaye, 'The Chic Geek', predicts the future facial grooming industry will embrace technology and facial recognition devices
LONDON – 14th November 2017 –Today, BIC SHAVE CLUB – the subscription service delivering refillable razors directly to your door launching in the UK today – reveals what male grooming will look like in future.
Be it hipster beards or handlebar moustaches, BIC SHAVE CLUB surveyed 2,000 British men to uncover their preferences and behaviour when it comes to facial hair grooming. The research finds the days of full-on facial fuzz are soon to be behind us, with 1 in 4 British men choosing clean-shaven as the look to go for next year. What's more, facial grooming and style is evidently becoming much more important to the British male, with 28% admitting to spending more time on their facial hair compared to any other kind of grooming, including styling the hair on their head, body shaving and moisturising.
The findings come as BIC SHAVE CLUB launches today in the UK, a brand new subscription-based service of non-disposable, refillable razors for men. Allowing the consumer to receive fresh blades delivered on a monthly or bi-monthly basis to meet their shaving needs, the ultra-performant razor and refill kit is available exclusively online, with a launch-exclusive trial offer available for a mere £2.95 on the 5-blade razor (instead of £8/month).
The evolution of male grooming
To celebrate the UK launch, BIC SHAVE CLUB partnered with leading grooming expert Marcus Jaye, AKA The Chic Geek, to predict what facial grooming will look like fifty years from now. The predictions, including futuristic and unusual designs such as 'the monkey tail', were then styled on five models at Sharps Barbers to bring the designs to life.
In order to gaze into the future, Marcus analysed the trends of yesteryear, including the most notorious styles and designs of history including sensational sideburns in the 19th century, the 'trench 'tache' from WWI and the wildness of the Swinging Sixties.
"The future will mark the combination of technology and grooming. In fifty years from now, in 2067, we could have facial recognition programs able to assess your face and give you the perfect facial hair style to suit your proportions. You'll be able to mix, match and choose a style that is right for you" Marcus commented.
"Advances in technology will revolutionise the tools of the male grooming trade. Man has a history of engineering accomplishments, and soon this will be reflected in the facial hair of the future. From intricate geometric and fluid patterns to dead straight lines, almost anything will be achievable with millimetres of precision".
An example of one of Marcus' future gazing designs can be seen below – full imagery of all looks can be accessed via this link. The full video can be viewed here: https://www.youtube.com/watch?v=3oRQ3baopUI
action3
Say goodbye to the full beard
With Tom Hardy, Leo Di Caprio and Conor McGregor all sporting bushy beards over the last year, the demise of facial hair may come as a surprise to some. However, according to the report, the professional, minimalistic and well-kept look is the trend for 2018.
The research reveals minimalist stubble is a popular choice for British men, coming in second place and proving Brits are opting to play it safe with their grooming next year. In third place came the full bushy beard, with just 5% opting for this trend in 2018, followed by extended sideburns and the goatee in joint fourth (4%).
Londoners remain the 'edgiest' and most daring, with almost 1 in 10 (8%) wishing the handlebar moustache trend would make a reappearance!
Whilst those in the capital are known for rocking their bold facial hairstyles, many may not immediately think of the Midlands as having carved out their own notorious style. However, the research reveals men in the West Midlands spend both the most time and money on facial grooming compared to any other region in the UK. While the average British male spends £2.99 per week and 5 minutes 31 seconds per day styling their facial hair, those in the West Midlands are spending £3.43 per week and 6 minutes 4 seconds per day.
Celebrity style inspiration
In addition, the research reveals the celebrities – past and present – whose facial hairstyles British men are most envious of, therefore wishing to steal for themselves. Leading the pack is David Beckham, with 1 in 10 British men admitting to admiring the sport legend's grooming style, followed by Johnny Depp in second place, Ryan Gosling in third and Justin Timberlake in fourth.
At the opposite end of the spectrum is Clark Gable and Hulk Hogan, with which just 1% of the British male population, said they would like to emulate their facial hair.
There are also a number of well-known historical figures and characters that are instantly recognised for their 'strong' beards or memorable facial hairstyles. Proving the most popular with British men is Obi Wan Kenobi, with almost 1 in 5 British men choosing the character as having the most memorable beard. Superman came in second place with 18% of the vote, arguably the closest shaven of the list, followed by Che Guevara (9%) and Brian Blessed (6%).
Laurent Laforest, General Manager at BIC SHAVE CLUB commented:" British men are famous for challenging the status-quo in fashion and their facial hair styling is no different. That's why we're really excited to bring BIC SHAVE CLUB to the UK and provide British men with a hassle-free shaving experience with our affordable subscription service. Our research suggests that British men have fallen out of love with the beard and are moving towards a clean-shaven simplified look, BIC SHAVE CLUB is here to answer their call."
For more information or to sign up to BIC SHAVE CLUB visit: www.bicshaveclub.com

Pure DAB Radios
Under £100
Move 2520
SRP: £79.99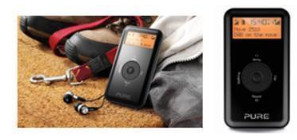 Ideal for those on-the-go or sports fanatics that want the perfect pocket music player
Forget the stress of curating a personal playlist – this compact personal DAB+ radio allows users to access a huge number of digital radio stations – keeping focused if working out or simply or on-the-go
20 presents and built in rechargeable battery providing up to 15 hours of non-stop listening
Also comes with in-ear, noise cancelling headphones
Available in Black from Argos and Pure.com
Elan BT3
SRP: £84.99
Ideal for the travel-lover
Back-pack and luggage friendly, the Elan BT3 is a modern, practical and versatile radio with Bluetooth connectivity that can be enjoyed both in and out of the home
Comes with a full colour screen and two alarm clocks
Mains or battery-powered, the Elan BT3 portable radio makes an ideal travel companion
Available in Graphite, Slate Blue and Mint from Pure.com
Under £150
Pop Midi S
SRP: Pop Midi S – £109.99
Contemporary design mixed with simplicity – the perfect first radio for music loving teenagers
Simple yet stylish, the Pop Midi S has one button control and five dedicated preset buttons which means users can instantly tune into their favourite stations
Including Bluetooth music streaming as standard, a highly visible clock, a kitchen timer, a headphone socket and aux-in for phones and tablets
Available in Navy, Gold and Mint from John Lewis and Pure.com
Siesta Rise – Marius Edition
SRP: £109.99
A gorgeous bedside DAB digital radio complete with Bluetooth and sporting the iconic Norwegian Marius design
Product features include a large auto-dimming clock and a USB for overnight phone charging
Available in Grey and Blue Marius pattern from John Lewis and Pure.com
Evoke H3
SRP: £129.99
Classic design mixed with class-leading sound, perfect for any family home
With an iconic design, the Evoke H3's compact size ensures it will fit perfectly anywhere, combined with outstanding sound performance for digital radio and Bluetooth music streaming
The beautiful digital radio also comes with a host of other features including a vivid full colour screen and alarms, making it both functional and stylish for the most discerning gift receiver
Available in Oak and Walnut from John Lewis and Pure.com
Pop Maxi S
SRP: Pop Maxi S – £129.99
Contemporary design mixed with simplicity, the Pop Maxi S is a modern radio suitable for the kitchen, living room and bedroom. With a one button control and five dedicated preset buttons, you can instantly tune into all your favourite stations
Packed with features, the Pop Maxi S also has Bluetooth music streaming as standard, a highly visible clock, a kitchen timer and a headphone socket and aux-in for phone and tablets
Luxury
Evoke H4/H6 Prestige
SRP: Evoke H4 – £189.99/Evoke H6 – £229.99
Easy on both the eyes and ears, these digital radios feature class leading audio, a high-quality colour display, 40 presets and an alarm. Its classic silhouette and sleek finish makes it the perfect gift for the house proud this year
Available in High Gloss White and Black, from John Lewis and Pure.com
WESTMINSTER ABBEY PRESENTS A TASTE OF CHRISTMAS WITH
A FESTIVE AFTERNOON TEA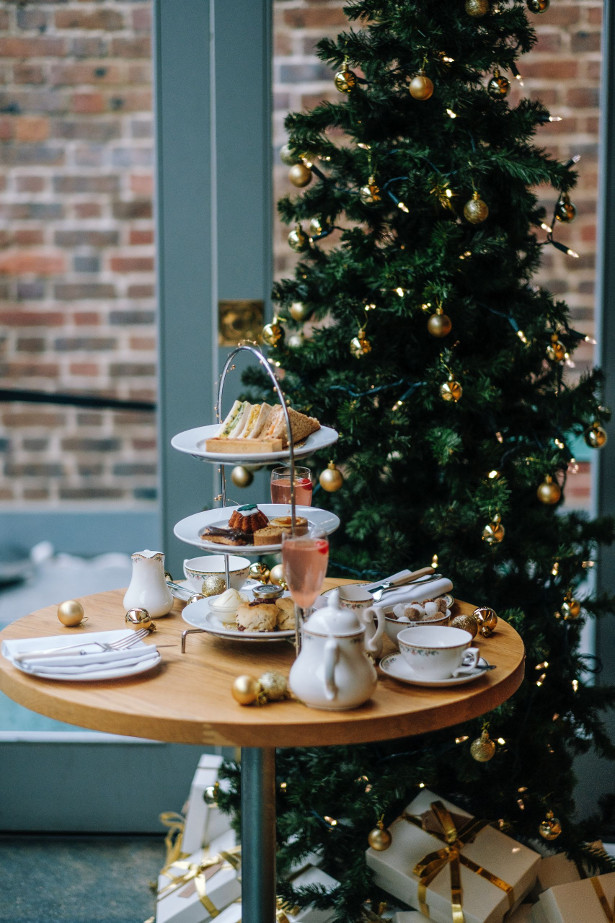 As Christmas fast approaches, our thoughts turn to distinctive gifts and seasonal treats. It can
be difficult to choose the perfect gift every year but for the foodie in the family, this year
Westminster Abbey will be serving up something quite special.
On 27th November, the Cellarium Café & Terrace at Westminster Abbey – one of London's
most iconic landmarks – will be launching its Christmas afternoon tea.
The specially curated festive themed menu, served in historic surroundings will see guests
indulge in an assortment of classic afternoon tea items made with traditional Christmas
ingredients. From a Brussel sprout and Stilton tart, to a chocolate ganache topped
gingerbread star, accompanied with Christmas spiced teas and/or a cranberry Bellini, the food
and the venue combined will certainly serve for an afternoon of celebration.
Priding themselves on their hospitality, the Benedictine monks began the tradition of serving
food and wine to Abbey visitors using locally sourced, seasonal ingredients, something that
award-winning food company Benugo continues to do today. The Cellarium Café & Terrace
sits within the ancient cellars at the heart of Westminster Abbey and is the perfect place to
immerse oneself in such an indulgent British tradition.
Whether it's a gift, a special treat to welcome the festive season or for those simply looking
to escape the hustle and bustle of London's busy streets, visit the Abbey for breath-taking
views, fantastic history and a truly memorable experience.
The Christmas afternoon tea will be served daily between 12.00 – 4.00pm in the Westminster
Abbey's Cellarium Café & Terrace. £21.50 per person, or £25 for those wishing to enjoy a
cranberry Bellini. Reservations are recommended and can be made by emailing
westminsterabbey@benugo.com or calling 020 7222 0516.
If you like Cards Against Humanity, you'll LOVE this. London-based startup, Gutter Games, is making a big splash in the adult party game market with the launch of their inaugural game, Gutterhead – the fiendishly filthy drawing game.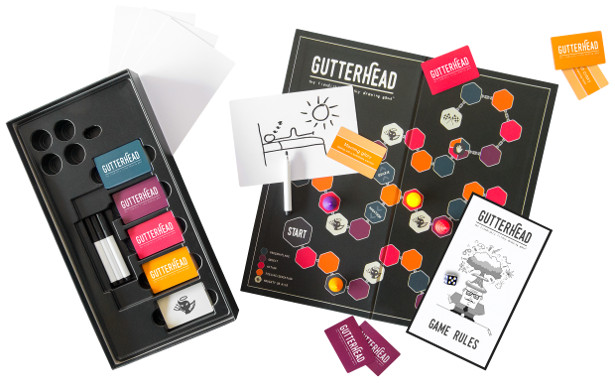 Soon to be on every twisted adults' wish list this Christmas. Adult party games are big business and their popularity is set to skyrocket even further with the recent release of Cards Against Humanity 2.0 and the exciting new launch of British contender, Gutterhead – the fiendishly filthy drawing game.
Wave goodbye to the wholesome days of Trivial Pursuit and Scrabble, and say hello to the side splitting, profanity riddled games of the millennial generation. So why are adult party games becoming so popular?…
1. Cost of living is on the up so people are choosing to stay in for boozy games nights rather than a pricey night on the town.
2. Cards Against Humanity and Kickstarter superstar Exploding Kittens have spearheaded the movement of party games out of geek culture and into the realms of pop culture.
3. They provide a short respite from the tech that has infiltrated our lives and enable us to connect on a more meaningful level with our friends and family (even if aided with enough alcohol to tranquillize a horse).
So what's Gutterhead all about?… Most simply described as the messed-up love child of Pictionary and Cards Against Humanity, Gutterhead is a fiendishly filthy drawing game for adults. Hilariously fun and absurdly quick to learn, teams must tap into their depraved minds and compete head-tohead to out-draw and out-guess their opponents: one player from each team draws the fiendishly filthy word (i.e. "morning glory", "human centipede", "pearl necklace") while their teammates frantically try to guess the word before another team does. The first team to guess correctly wins the round.
Simple. Zak, co-founder of Gutter Games said, "we actually stumbled across the idea for Gutterhead on New Year's Eve, having grown bored (no pun intended) of endless rounds of family Pictionary over Christmas. We decided to create our own 'x-rated' version and before we knew it we were dragging it around dinner parties, hen dos and pre-drinks, utilising anyone with a foul-mind and affinity for alcohol to test and iterate the game. Once our cupboards were maxed out with prototypes and our friends had stopped returning our calls, we decided to push the button and go to production. Now it's time for us to share our despicable creation with the world – we hope you love it!"
We're not the betting type, however, something tells us secret Santa gifts will have to come with a "parental advisory" label this year.
Gutterhead is available on www.amazon.co.uk/dp/B074G1R4N4 and www.gutterheadgame.com.
Gutterhead launch promo code Receive £5-off on Amazon using code: LAUNCH11
www.gutterheadgame.com
Mean Girls' Christmas Talent Show
Date: Thursday November 30th
Time: 7pm doors open – 10pm
Price: £4 adv/£6 on the door
What's your secret talent? Poetry? Song? Interpretive dance? Well here's your chance to get it out of your system and strut your stuff in that synchronized sexy Santa outfit you've always wanted. WIN £100 bar tab to spend with your friends for the best talent of the night! Our gorgeous hostesses for the evening will be Shoreditch High's very own drag-plastics, The Nightbus, Sue Gives a Fuk, Just May and a mystery guest … (oh my God Karen you can't just ask someone why they're in drag). Everyone goes here, at the Shoreditch High Winter Talent Show!
The Garmhaus Christmas Popup Vintage Market at Hoxton Square Bar & Kitchen
Date: Sunday 3rd December
Time 1-9pm
Price: FREE ENTRY
Facebook event: https://www.facebook.com/events/1975333396012680/
After great success over the last year in Leeds, The Garmhaus is coming to the capital for the first time, taking over Hoxton Square Bar & Kitchen in Shoreditch for a festive pop-up. Expect DJs, sequins, live art, bands, fabulous clothes galore, Christmas cocktails and more!
Join us on December 3rd when the venue will be transformed into a festive vintage haven; showcasing fresh seasonal collections from some of the best clothing vendors around and upcoming Independent Brands from all over the UK such as M21 Vintage, Varsity Vintage, Ricks Retro, sequin queen's Couture Costumes and Secret Street tailors.
As well as major Christmas shopping oppertunities, the event will also host Christmas workshops, live art, and you can even come and get a quick trim from one of Wales best Barbers! In the live room, Peggys Big Sunday and QM records will be providing live music from 5pm with up and coming bands taking to the stage. Expect an additional selection of live art, jewellery, young visionaries from across the UK showcasing their creativity, mulled wine & Christmas cocktails. Food will be provided by hot sauce masters Orange Buffalo, serving up their signiture New York style wings and Buffalo Chicken Burgers.
Filmer's Kit by olloclip – £219.95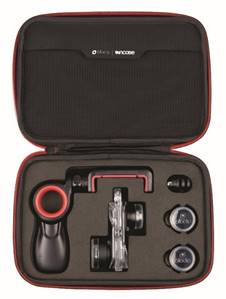 The perfect Christmas gift for Instagram obsessed teens and budding mobile photographers – olloclip and Incase have teamed up to create the limited edition Filmer's Kit, a small, portable case with all the accessories needed to enhance your iPhone photography experience. The Filmer's Kit includes 5 different lenses, including telephoto and fish-eye, and a Pivot grip for steadier videography.
Available at www.apple.com
CHRISTMAS GIFTS FOR EVERYONE – BIG SAVINGS TO BE MADE AT TJ HUGHES

Discount department store, TJ Hughes, have launched a huge range of Christmas gifts, with up to 70% off RRP, including gifts for men, women, children, and great ideas for stocking fillers and secret Santa's.
TJ Hughes specialise in bringing top branded products to their customers at greatly discounted prices, and this Christmas their range of gifts and festive products is bigger than ever. With gift ideas for her, for him, for children and a huge selection of Christmas decorations and products to make the home feel extra-festive this year, TJ Hughes have compiled some of their top picks for the upcoming holiday season.
Top 10 Decoration Ideas for Christmas:
TJ Hughes has an array of Christmas decorations available to suit every trend and every household. Covering four key trends for Christmas 2017, TJ Hughes offer a variety of decorations for indoor and outdoor use.
With glistening baubles in red and gold hues, forest green candles and plush throws, the Traditional Yuletide trend is for those who prefer a conventional Christmas décor.
When it comes to the Winter Wonderland trend, it's all about the icy tones. There's snow flocked wreaths and trees, ice blue lights and even LED animals to bring the outdoors in.
One of the most popular themes, Nordic Lodge offers a traditional Scandi Christmas theme with a modern twist. Admire the faux fur throws, wooden LED displays and lazer cut table settings in eye catching patterns and shades.
Finally, TJ Hughes is presenting their Kitsch Christmas trend where a path of Candy Cane lights awaits. This trend offers slogan duvet set, kitchen accessories adorned with festive characters and bold colours.
https://www.tjhughes.co.uk/noel-xmas-wooden-sign-p9622
https://www.tjhughes.co.uk/pre-lit-glitter-wreath-to-match-tree-p9407
https://www.tjhughes.co.uk/100-sculpture-white-icicle-lights-p9599
https://www.tjhughes.co.uk/led-dome-with-wooden-tree-deer-p9629
https://www.tjhughes.co.uk/reindeer-family-christmas-duvet-set-p10542
https://www.tjhughes.co.uk/baylis-harding-signature-classic-4-votive-gift-set-p10336
https://www.tjhughes.co.uk/gold-glitter-24-led-pre-lit-tabletop-tree-p9614
https://www.tjhughes.co.uk/2ft-led-birch-tree-p10402
https://www.tjhughes.co.uk/7ft-pre-lit-snow-glitter-tree-p10699
https://www.tjhughes.co.uk/5ft-white-snow-flocked-pre-lit-pop-up-tree-p9402
Top 10 Gifts for Home Birds:
From coffee makers to scented candles, TJ Hughes has an offering of gifts for those who love nothing more than cosying up and spending time at home.
https://www.tjhughes.co.uk/krups-dolce-gusto-oblo-coffee-machine-p10720
https://www.tjhughes.co.uk/festive-felt-table-runner-p10831
https://www.tjhughes.co.uk/festive-red-felt-placemats-p10835
https://www.tjhughes.co.uk/all-i-want-for-christmas-duvet-set-p9347
https://www.tjhughes.co.uk/crushed-velvet-cushion-p10554
https://www.tjhughes.co.uk/baylis-harding-jojoba-silk-and-almond-oil-3-wick-candle-p10448
https://www.tjhughes.co.uk/angora-touch-faux-fur-throw-p8954
https://www.tjhughes.co.uk/12-led-plastic-reindeer-p9779
https://www.tjhughes.co.uk/wooden-heart-with-reindeers-p9623
https://www.tjhughes.co.uk/antoinette-duvet-set-p7647
Top 10 gifts for her:
Whether buying for your mum, sister, best friend or grandma, there's a great selection of Gifts for Her at TJ Hughes. Choose from a selection of vibrant watches, gorgeous gift sets and enticing fragrances to treat the ladies this festive period.
https://www.tjhughes.co.uk/baylis-harding-boudoire-tray-set-p10326
https://www.tjhughes.co.uk/cluse-la-boheme-mint-watch-p10082
https://www.tjhughes.co.uk/tru-flannelette-ivory-scotty-dog-pyjamas-p9473
https://www.tjhughes.co.uk/bessie-london-ring-hobo-rucksack-handbag-p10091
https://www.tjhughes.co.uk/ugg-scuffette-slippers-brown-p4957
https://www.tjhughes.co.uk/carmen-by-samantha-salon-glamour-curls-p10256
https://www.tjhughes.co.uk/long-son-motif-trim-cross-body-handbag-p10740
Jimmy Choo 40ml Eau De Toilette EDT Womens Fragrance Spray Gift For Her
https://www.tjhughes.co.uk/marc-jacobs-daisy-blush-eau-de-toilette-75ml-p10667
Vera Wang Flower Princess Eau de Toilette 100ml
Top Ten Men's Gifts:
There's a Christmas gift for every man at TJ Hughes. Our Gifts for Him collection showcases big brand trainers, classic timepieces and must have fragrances to spoil him this Christmas.
https://www.tjhughes.co.uk/calvin-klein-3-pack-boxers-p2517?attribute%5B1%5D=31
https://www.tjhughes.co.uk/r905a-ben-sherman-watch-p6806
https://www.tjhughes.co.uk/adidas-neo-long-down-jacket-navy-p5089
https://www.tjhughes.co.uk/adidas-hamburg-trainers-black-p9036
https://www.tjhughes.co.uk/brave-soul-canadian-parka-p9691?attribute%5B1%5D=143
https://www.tjhughes.co.uk/adidas-advantage-clean-vs-trainers-p7910?attribute%5B1%5D=10
https://www.tjhughes.co.uk/remington-comfort-series-rechargeable-dual-foil-shaver-p2214
https://www.tjhughes.co.uk/baylis-harding-mens-black-pepper-and-ginseng-2-piece-set-p10418
Jimmy Choo Man Ice 30ml Eau De Toilette EDT Mens Fragrance Spray Gift For Him
https://www.tjhughes.co.uk/hugo-boss-selection-eau-de-toilette-50ml-p6281
Top Ten Gadget & Novelty Gifts
Sometimes it's the gadgets and novelty gifts that really stand out under the Christmas tree. Choose from great value record players, confectionary treats and decorative lighting.
https://www.tjhughes.co.uk/global-gizmos-candy-grabber-p2675
https://www.tjhughes.co.uk/global-gizmos-fairground-popcorn-maker-p2627
https://www.tjhughes.co.uk/global-gizmos-chocolate-fountain-p2625
https://www.tjhughes.co.uk/global-gizmos-battery-operated-mini-candy-dispenser-p2623
https://www.tjhughes.co.uk/global-gizmos-led-light-box-cinematic-p4356
https://www.tjhughes.co.uk/global-gizmos-water-bubble-lamp-with-fish-p5076
https://www.tjhughes.co.uk/akai-a60011nr-retro-turntable-blue-p2293
https://www.tjhughes.co.uk/superstar-karaoke-p4561
https://www.tjhughes.co.uk/giant-unicorn-feet-warmer-p9788
Top Ten Toys
For the kids who love to be active, those with a creative flair and the mini musicians, TJ Hughes have so many great toys to choose from this Christmas.
https://www.tjhughes.co.uk/baby-annabell-carriage-pram-p8864
https://www.tjhughes.co.uk/6v-superquad-red-ride-on-p9015
https://www.tjhughes.co.uk/thomas-friends-starter-set-p9118
https://www.tjhughes.co.uk/in-the-night-garden-sleep-tight-all-night-igglepiggle-p10734
https://www.tjhughes.co.uk/12ft-trampoline-with-enclosure-p3720
https://www.tjhughes.co.uk/my-little-pony-art-creativity-set-p9126
https://www.tjhughes.co.uk/despicable-me-plush-talking-dave-p8895
https://www.tjhughes.co.uk/pink-grand-piano-with-microphone-p8986
https://www.tjhughes.co.uk/electrik-chic-hoverboard-p10501
SPORTS BRA START UP, BLOOM BRAS, TO LIFT SPIRITS
(AND MORE) FOR WELL ENDOWED, ACTIVE WOMEN
San Francisco, California: 21 December 2016 Fitness and exercise is no longer just a recommendation – it is a core component in every woman's life. Many women find themselves on the sideline and not for reasons you may think. 1 in 3 women experience breast pain when working out leading to many opting out. The sports bra simply does not cater to the well-endowed woman. That means a lot of ladies left in the dust.
Elyse Kaye, Founder of Bloom Bras, said that this problem was rubbing her the wrong say: "I lead a very active lifestyle but for me the main challenge was finding a sports bra that gave me enough support yet didn't make me feel like I was wearing a suit of armor or a medieval torture device. People don't realize how much this can truly affect a work out". Elyse who comes from a background of marketing as well as fitness instruction was frustrated with the selection of sports bras for well-endowed women. "The average breast size has risen from a 34B to a 34DD in the past 10 years, yet sports bras only cater up to a D cup. So the rest of us are basically squeezed out of space – pun intended!"
The Bloom Bra features patented lifting straps and cinching cups allowing the bra to customize to your body and exercise type. It has been designed without underwire, both for comfort and to address the health concerns associated with metal commonly used in bras, which include increased risk of diseases such as breast cancer due to a buildup of toxins and radiation from electronic devices. Working like a shelf to lift the breasts rather than squashing them, The Bloom Bra distributes weight throughout the back and sides rather than putting pressure over the shoulders and across the ribs, allowing for natural movement of the breast and uninterrupted circulation of the body's essential systems.
Female Powerhouse Creates Patented Technology
Kaye tapped celebrity corset designer Camilla Huey – whose client list includes Oprah, Katy Perry, Aretha Franklin and Wendy Williams – to develop Bloom Bras' patented design. The Bloom Bra uses state-of-the-art compression materials and cooling, moisture-wicking power mesh combined with a reinforced front zipper to "lift, not squish".
"It is our goal at Bloom Bras to design products which are easily adjustable for every activity and are always comfortable to wear, said Kaye." "It moves with you through normal weight gain and loss throughout your cycle."
Breast Cancer Awareness
Kaye, who named her company after her grandmother, a casualty of breast cancer, is proud to offer a fully-adjustable sports bra that can be worn by women after experiencing non-elective reconstructive breast surgery. Bloom Bras will offer the option for folks to donate bras to breast cancer survivors.
"I lost my grandmother, who the company pays homage to, to breast cancer and have been working with the community," said Kaye. "Because the bras is wireless, breathable and fully adjustable, it is a great solution."
The Bloom Bra – a beautiful sports bra created for women by women – will retail for $79 – $99 and will be available in late 2016.
Health Problems associated with underwire
In multiple studies, underwire has been shown to suppress the lymphatic system below the armpits, blocking the body's ability to drain away toxins. This back up of toxins has been connected with increased risk of diseases such as breast cancer.
Doctors are also concerned with the effect of radiation or EMF coming from electronic devices conducted by metal underwire to the body's reflex points.
"Underwire in a bra comes into contact with two neurolymphatic reflex points on the body.. Over-stimulation of these points not only risks cancerous mutation of breast tissue, but additional problems in the liver, gallbladder, and stomach," says Dr. John D. Andre in the article Could There Be a Link Between Underwire Bras and Breast Cancer.
Elyse Kaye –Founder and CEO
Kaye has spent 20 years developing brands through product innovation for companies such as Black& Decker, HoMedics, Nine West, P & G and House of Marley. She is a runner, dancer and yoga instructor. For years, she sought out a sports bra that worked and after research found that there were countless women like her who were active without a solution. She wrote the business plan for Bloom Bras 15 years ago and brought together a dream team to bring her vision to life.
Camilla Huey –Designer
Huey, a couturier whose Garment District atelier, House of Execution, has produced designs for the likes of Oprah Winfrey, Adele, Cate Blanchett and Katy Perry, is the hired gun for the fashion industry with a focus on corsetry. Her ability to bring innovative thought and design to the world of apparel made her a natural fit for Bloom Bras.
NEW RANGE OF TAILORED MEMBERSHIP PACKAGES FOR WHISKY CLUB WITH ADDED EXTRAS MAKE A DRAM FINE CHRISTMAS GIFT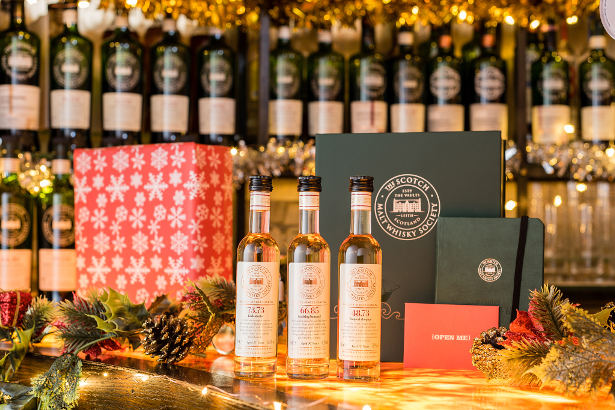 The gift of membership of The Scotch Malt Whisky Society can now be tailored with optional extras such as bottles, a taster pack of drams and tasting tickets to suit the whisky fan in your life
If you're looking for a Christmas present with a difference for the adventurous whisky fan, The Scotch Malt Whisky Society (www.smws.com) has launched a new range of membership packages (www.smws.com/whisky-club-membership), which can be tailored with optional extras.
The Society is the world's leading whisky club with a community of more than 26,000 malt-loving members around the world. The club, which was started by a group of friends in Edinburgh in 1983, specialises in single cask whisky and takes a unique approach to whisky by celebrating the flavours in the bottle through 12 unique flavour profiles.
New range of membership packages
The core annual membership of the Society costs £65 and provides whisky lovers with an array of benefits including: exclusive access to Society whiskies and other spirits; entry to the Society's Members' Rooms in Edinburgh and London; members' rates for SMWS tasting events; discounted dram prices at SMWS partner bars; free subscription to Unfiltered, its award-winning members' magazine; and savings on postage and packaging.
In time for Christmas, the Society has introduced a range of new membership packages (www.smws.com/whisky-club-membership), which allow buyers to build on the core annual membership (£65) with tailored optional extras to suit the preferences of the whisky lover in their life.
The new membership packages are:
· Pioneer (£130): the most popular option – core annual membership PLUS a beautiful welcome pack containing three 10cl sample bottles, a £15 e-voucher, SMWS journal and club lapel badge
· Champion (£110): core annual membership PLUS a specially selected bottle of the moment
· Explorer (£90): core annual membership PLUS a Taster Pack containing five 25ml samples of Society whiskies from its 12 flavour profiles
· High Flyer (£80) core annual membership PLUS a three-dram tasting flight for one person at the Society's Kaleidoscope bars in London or Edinburgh
· Sharer (£125): core annual membership PLUS two tasting vouchers (each worth £35) redeemable at any of the Society's partner bars and events around the UK, and its Kaleidoscope bars in London and Edinburgh
The gift that keeps on giving
The Society releases around 20 new whiskies each month. Christmas is the perfect time to become a member as the Society releases one of its biggest-ever selections of bottles, with around 100 new bottles being released during November and December. This includes bottles with festive flavours and names such as 'Curl up by the fire' and 'Hot apple and cinnamon sponge'.
Each whisky released by the Society is drawn from a single cask, which may only produce as few as 100 bottles, making each bottle a limited edition. Rather than reveal the name of the distillery where the whisky is from, The Society describes its bottles through the lens of flavour.
It releases its bottles through 12 unique flavour profiles with names such as Spicy & Dry and Old & Dignified; each bottle comes with a fun and evocative name, such as 'Killer bee rum punch' and 'Hansel and Gretel at the Savoy', and colourful Tasting Notes ('gentle, sweet with a hint of spice like sticky rhubarb and ginger crumble or gooey vanilla cherry pie') which detail the flavours.
In addition to its award-winning single malts, the Society now bottles an expanded range of other spirits such as gin, rum, cognac and bourbon through its new Single Cask Spirits range (www.smws.com/spirits). In December, this includes an Armagnac called 'Amareng Amaretti' and a bourbon called 'A powerful concoction'.
Try before you buy
There are Scotch Malt Whisky Society Kaleidoscope bars situated in both Edinburgh and London, where guests can experience the range of whiskies and other spirits as well as a selection of fantastic food.
Visiting the bars is a great way to experience the Society for the first time and will provide the opportunity to learn about its history and its whiskies from the knowledgeable staff.
Kai Ivalo, Spirits Director at the Society, said: "It's been an incredibly exciting year for the Society, with some of the most amazingly diverse whiskies and other spirits we've ever released. From our core single malts and our grain whiskies to our new selection of gin, rum, cognac and bourbon in our Single Cask Spirits range, there's never been a better time to join the Society."
To buy a membership of The Scotch Malt Whisky Society as a gift this Christmas, visit www.smws.com/whisky-club-membership
Have a greener Christmas 2017 – tips and gift ideas from Friends of the Earth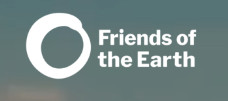 Want to have a Christmas that doesn't cost the Earth? Well Friends of the Earth has come up with a range of fab festive tips and gift ideas to help you enjoy a greener Christmas.
Friends of the Earth's 20 eco-friendly Christmas tips has suggestions on how to ease off the rampant consumerism without seeming a bit of a Scrooge, with advice on:
• What type to Christmas tree to have – real or artificial, recycled or even rented!
• What food to eat – why not go meat free this year?
• Planet-friendlier decorations, Christmas cards and stocking fillers
More eco-friendly Christmas tips at: https://d8.foe.co.uk/natural-resources/20-ecofriendly-christmas-tips
Friends of the Earth also has a number of suggestions for Christmas gifts that are kind to the planet – or even give it a boost:
• CHRISTMAS BEE SAVER KIT
Britain's bees are under threat and as pollinators of over two thirds of our crops (including what's on our plates for Christmas dinner), we can't continue to let them vanish. This unique gift gives you everything you need to help save our bees in 2018.
Kits include:
• Wildflower seeds – to feed your neighbourhood bees
• Garden planner – to help you create a bee-friendly garden all year round
• Bee hotel – to create a snuggly home for solitary bees over winter
• Bee identification guide – so you can identify your new garden visitors
• Bee-saver guide – full of useful hints and tips for saving bees
Make a donation to Friends of the Earth (suggested donation £15) and get this special edition Christmas kit with festive themed wrapping paper and a bee Christmas card to send to a loved one. Order your kit before December 8th to get it in time for Christmas at www.foe.co.uk/go/christmas-kit
• WOOL AND THE GANG
Learn to knit, help the planet, and feel good, this Christmas! Every pack of 'Heal the Wool' is made from sustainable and recyclable sources, and for every kit you buy, 30% will be donated to Friends of the Earth. Heal the Wool makes a perfect xmas gift that both you and your loved ones can create beautiful garments that make a positive difference! https://www.woolandthegang.com/product/heal-the-wool/yarn-and-wool
* LIFORME YOGA ESSENTIALS: Black Friday to support a greener future
Liforme is totally committed to the health of the planet and has spent years developing revolutionary yoga mats which are fully biodegradable and crafted from naturally-sourced sustainable rubber and a specially engineered non-toxic polyurethane. The outer packaging is fully recyclable and their high performance mats are designed by Yogis for Yogis.
Like Friends of the Earth, Liforme wants to see a more eco-friendly, ethical and socially-just world so to support this vision Liforme already donate 5% from every sale of their Purple Earth range to Friends of the Earth. But as we prepare for the globe's busiest retail day Liforme want to take their support further so they have committed to donating 5% of ALL sales of all their products from https://liforme.com/ to Friends of the Earth between Black Friday (24th Nov) and Cyber Monday (27th Nov) inclusive.
A Gift That Keeps on Giving This Christmas with Super Break
Make magical memories with your loved ones from just £79 per person

If you're stuck for inspiration this Christmas, take the stress out of present shopping and give your family and friends a gift they'll remember long after all the trimmings have been taken down.
Whether your nearest and dearest are theatre buffs, culinary queens or could use some TLC in the New Year, Super Break – which specialises in tailor-made travel experiences – can help make this year even better.
From food safaris to spa breaks and star-studded tours, you're sure to find something your loved ones will enjoy. What's more, with gift vouchers available in £5, £10, £25, £50 and £100 quantities, even those tricky to buy will have something with their name on.
For more information and to book, visit http://www.superbreak.com/gift-vouchers.htm
www.superbreak.com
0800 042 0288
TINA – The Tina Turner Musical – from £158 per person
New for 2018, give the ultimate gift this Christmas with tickets to brand new musical, TINA. Based on the untold story of one of the bestselling artists of all time, the Tina Turner Musical tells the narrative of global rock'n'roll queen and reveals the history of a woman who dared to defy the bounds of her age, race and gender. Featuring all of her greatest hits including "River Deep, Mountain High" and show-stopper "Simply the Best", you're sure to be singing and dancing in the aisles by the time the curtain falls.
PRICE: From £158 per person for one night's accommodation at the 3* Royal National Hotel, London including breakfast and Top Price Saver tickets for TINA – The Tina Turner Musical. Valid for arrival on Friday 30th March 2018.
Strictly Come Dancing Break – from £112.50 per person
For those who can't bear the thought of a whole year without Strictly – treat them with tickets to the live tour! With dates across the UK throughout early 2018, replace those January blues with a dash of glitter and sparkle. Much loved regulars Craig Revel Horwood and Bruno Tonioli will take their role as judges on the road, with 2016's winner Ore Oduba serving as the host – meaning whichever routine is your favourite, you're sure to have a blitz in the ballroom with this break.
PRICE: From £112.50 per person including tickets to Strictly Come Dancing – The Live Tour 2018, Manchester and one night's accommodation at the Travelodge Manchester Upper Brook Street hotel, Manchester. Valid for arrival 27th January 2018.
Edinburgh Food Safari – from £79 per person
Everyone knows a foodie – so why not treat them to a weekend in the Scottish capital for a couple of days of gastronomical delight? The Edinburgh Food Safari, run by Edinburgh-born food writer, cookbook author and TV presenter Nell Nelson, takes in six eating and drinking stops around the city where guests can sample haggis, craft ales and locally produced cheeses. With a backdrop of UNESCO World Heritage Site, Edinburgh's Georgian New Town, guests have everything they need for a great break and can see the stunning architecture up close, making for a vivid contrast to the medieval closes of The Old Town.
PRICE: From £79 per person including the Edinburgh Food Safari tour and two night's accommodation at the Holiday Inn Edinburgh City West. Valid for arrival 2nd February 2018.
York Spa Break – from £109 per person
Set in five acres of well-maintained grounds on the outskirts of York, the Parsonage Hotel & Spa is a family owned hotel with a superb reputation – and a perfect treat for your loved ones. With an excellent Spa and Health Club, lucky guests can take a dip in the pool, relax in the Jacuzzi or feel refreshed in the steam room, sauna and aromatherapy salt room. If you can't decide on which spa break to choose though, go for Super Break's spa break gift voucher – not only can your loved one select their relaxation break and hotel themselves, but if you purchase your vouchers in time for Christmas you'll also receive a Temple Spa Silent Night Kit, giving them something a little extra to open on Christmas Day!
PRICE: £109 per person for one nights' accommodation at the Parsonage Hotel & Spa, including afternoon tea, three course set menu, breakfast and a 25-minute spa treatment. Valid for arrival on 5th February 2018.
Billy and Jack, MasterChef 2016 losers and the kings of the London supper club scene have partnered with Jude's ice cream to celebrate winter ice cream indulgence and the launch of Jude's new winter flavour, Sticky Toffee Pudding (drool).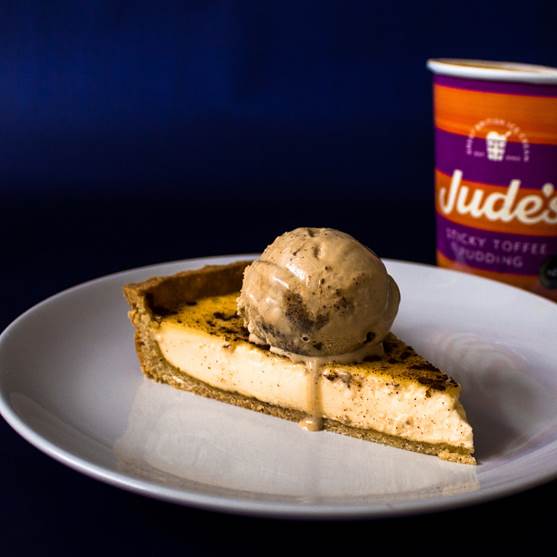 Billy and Jack comment "As a rule we don't crave delicious, creamy, cold ice cream so much in Winter. It's much more of a summer thing, ice cream in the sun, catching the drips as they run down our fingers. In winter we'll just have a nice rich pudding instead thank you very much. That is until we tasted Jude's STICKY TOFFEE PUDDING ice cream and it inspired us to create some winter recipes that celebrate ice cream eating in the colder months!"
Recipes are free for press use – samples of Jude's Sticky Toffee Pudding ice cream are available upon request (within London only). Jude's Sticky Toffee Pudding ice cream press release attached.
Recipes available include: spiced custard tart with Jude's Sticky Toffee Pudding ice cream and mini Sticky Toffee Pudding Baked Alaska.
BLACK FRIDAY EXCLUSIVE
TREAT YOURSELF AT HILTON MANCHESTER DEANSGATE
For one week only Hilton Manchester Deansgate will be offering deals on some of its most luxurious dining experiences, and eye-catching discounts on its divine cocktails.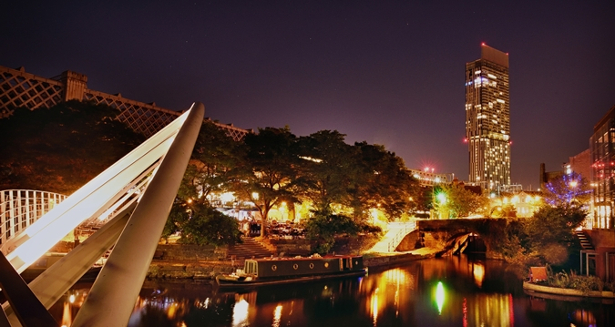 Enjoy 50% off afternoon tea at Cloud 23, 50% off food when you dine at Podium, or indulge in £100 worth of spectacular cocktails for £60 during January or February 2018, when you book between Friday 24th November and Thursday 30th November.
Additionally, any bookings made between 17th and 24th November for Black Friday will receive 50% cash back to spend at Cloud 23 during January 2018.
Afternoon tea at Cloud 23 includes a variety of delicious savoury treats, a selection of sweet bites, and classic scones, to be enjoyed whilst taking in the breathtaking views of the city.
So, treat yourself with an extra-special start to 2018 and book a delicious experience this Black Friday.
To make a reservation at Cloud 23 call 0161 870 1670 or email cloud23.manchester@hilton.com. Alternatively book online via www.cloud23bar.com
Colavita Premium Selection Extra Virgin Olive Oil (17 oz. SRP $8) is the perfect everyday oil with delicate flavor and an excellent balance of fruity and spicy notes.

The company has sourced selections from new harvest oils to create this traditional Colavita flavor, which has been the trademark of the Colavita family legacy. It is an ideal oil for virtually all of your cooking needs, from light sauteing to drizzling over your favorite dishes, and the perfect gift for the home cook or foodie who always likes to have high quality olive oil on hand (a must for any kitchen!).
Presented in an attractive, dark glass bottle (better to protect the olive oil inside), it's also a healthy and family-friendly gift choice. Extra virgin olive oil is the best choice when it comes to adding flavor to just about any type of food, but it's also well-known for its positive health attributes. It has proven to relieve pain and inflammation, reduce cholesterol levels, lower the risk of heart disease, keep diabetes under control, help prevent breast cancer, reduce risk of Alzheimer's, ease various common intestinal problems, and even enhance skin, hair, and nails.
About Colavita: A long time ago in the quaint hilltop village of Sant'Elia a Pianisi, located in the Molise region of Italy, two small family businesses were born, both Colavita families. Today, the Colavita Olive Oil and Colavita Pasta companies are still family-owned and operating in the same town of their ancestors. They have since joined with another family-owned company, Colavita USA, and together they have shared the fruits of their respective crafts with American consumers for over twenty years. Colavita has been a leading specialty food brand in the United States for over 30 years with its high-quality selection of olive oils, vinegars, pastas, and other authentic specialty food products.
store.colavita.com
www.colavita.com
THE JOURNEY TO REMEMBRANCE
Limited Edition Print by artist, Deanna Lavoie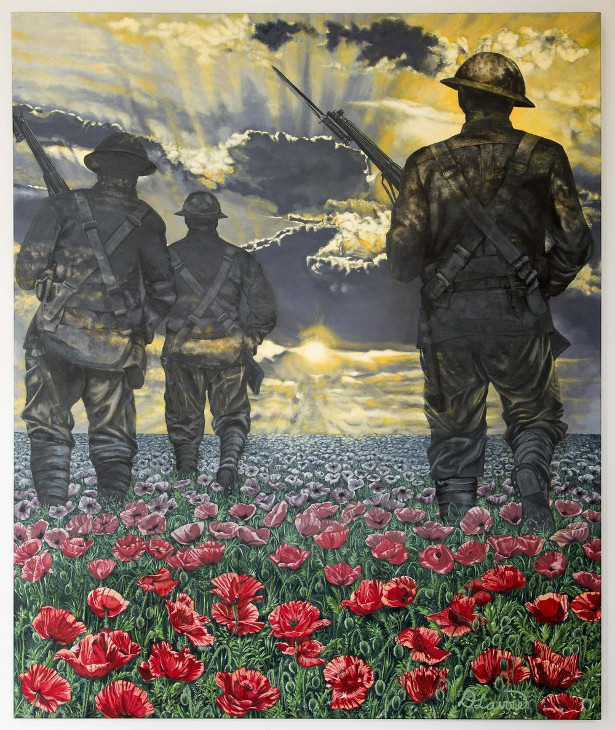 The Journey to Remembrance was inspired by the journeys of the artist, her family, her community, her country and world events during the dark time of the First World War. These three soldiers represent the spirit of our tribute to them, the spirit of our remembering them and what they stand for. They stand for us showing gratitude for all of these freedoms that we often take for granted. The sky was inspired by the Ode to Remembrance poem which one line reads "At the going down of the sun and in the morning, we will remember them." As the colour comes to life into the foreground, it is symbolic of the passage of time since WWI. These beautiful red poppies are representative of us remembering them.
Ships Worldwide – Available for purchase at www.DeannaLavoie.com/shop
Image size: 64.1 cm x 53.3 cm Limited Edition size: 250
Although the original is a life size acrylic on canvas painting, this image looks stunning printed with the finest quality of archival ink on 100% Cotton Fine Art acid-free watercolour paper. Each Limited Edition Print will be hand signed, numbered by the artist and accompanied by a certificate of authenticity.
$50 CAD from the purchase of your Limited Edition Print, The Journey to Remembrance, will go to Princess Patricia's Canadian Light Infantry (PPCLI) Foundation and be restricted to support youth education through visits to battlefields, memorials and cemeteries in Europe – a Journey to Remembrance that will forever impact the lives of the participants.
Light up your festive season with VARTA

The turkey's ordered, all of your main presents are picked and wrapping paper and tape has been purchased ready for a Prosecco-fuelled wrapping session to commence. All that's left to sort now are those last-minute stocking fillers. Here, VARTA shares its guide to the perfect gifts for all the family.
For the little ones – VARTA Minions 3D Bob Night Light
This gift idea is sure to be a hit with any child in your life. Inspired by the Minions and Despicable Me movies, the nightlight emits a warm glow to help children fall asleep and has two power modes to provide an automatic shut-off after 30 minutes in high mode and after 60 minutes in low mode. It also has a convenient touch sensor on Bob's pocket so children can operate the light on their own, as well as a rear slide switch for parents. ARP £14.99, available from Amazon
For the night owl – VARTA Outdoor Sports Reflective LED Band
For the sports lover, or perhaps the one whose responsibility it is to walk the family pooch, the VARTA Outdoor Sports Reflective LED Band is the ideal present for when the nights draw in.
Taking inspiration from the latest in outdoor sports trends, the band is a wearable reflective strap that increases visibility with two built-in red LEDs with up to 1m beam range. The elasticated band allows for wearers of all ages and builds to ensure that they don't go unseen during the cold winter nights. The band is water resistant – ideal for the wonderful British weather, and offers two light modes – permanent and flashing – as well as a Velcro strap for a secure fit. ARP £14.99 Available on Amazon
For the creative amongst you – VARTA My Power Bank
A truly unique gift for those in your life that are perhaps a bit trickier to buy for, the My Power Bank is a fantastic choice for everyone with creative flair. Able to charge everything from tablets to games controllers and providing enough charge for two phones or one tablet this handy power bank is as useful as it is customisable. The device comes with a pen for instant personalisation as well as a range of stencils for inspiration. The perfect 'a little something different for Christmas', ARP £21.99, available from Amazon
For the teen in your life – VARTA Safety Power Bank
For the safety-conscious parents among us, the VARTA Safety Power Bank is the perfect stocking filler for the independent teen in your lives. Combining a phone charger with a panic alarm, this clever little device means your child is never unreachable and safer when out without you. The device has a lanyard loop for easy carrying and has the added safety element of a visual strobe light on the alarm, enough to put any parent's mind at rest when children tackle the school run in the darker mornings and evenings. ARP: £24.99, available from Amazon
For the grafter – High Optics 5 Watt 3D LED torch
For the practical person in your life, the VARTA High Optics 3D LED torch combines the powerful performance from VARTA with a sleek design. The 5W LED has an impressive beam range of up to 270m and a total output of 440 lumens. Encased in aircraft grade aluminium the torch features a moveable head and multifunction switch that allows its user to toggle between its spot-to-flood and dimming functions seamlessly. ARP £49.99, available from Amazon
For the family – VARTA Slim Power Bank
To avoid arguments over who gets to charge their beloved device first, the VARTA Slim Power Bank is the ideal gift. Offering a smart design with technical precision this nifty device allows you to charge two devices at any one time and has enough power to charge a phone two and half times over or one tablet fully. The Slim Power Bank, as the name suggests is nice and compact too so can easily be taken with you wherever you might need power.
The VARTA Slim Power Bank comes in 6000, 12000 and 20000mAh options.
ARP – starts from £26.99, available from Amazon
SOUNDS LIKE CHRISTMAS AT THE V&A
27 November 2017 – 6 January 2018
@V_and_A @museumchildhood #SoundsLikeChristmas
Full programme available at vam.ac.uk/Christmas
vam.ac.uk/singingtree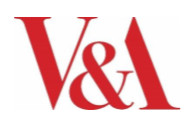 V&A celebrates Christmas with season inspired by sound and music
Christmas tree designed by Es Devlin
Display exploring Christmas Number One's
Free events including daily concerts, pop-ups and screenings
The V&A is staging a month-long musical celebration of Christmas across its South Kensington and V&A Museum of Childhood sites. Featuring choirs, candlelit concerts, pop-up performances, film screenings, a spectacular Christmas tree, decoration making workshops and more, the festive period will be celebrated through music from opera to Christmas number ones. This year's theme is inspired by the current major V&A exhibition Opera: Passion, Power and Politics.
'The Singing Tree' designed by Es Devlin
This year's Christmas tree in the grand entrance will take the form of a cloud of floating words, contributed by our visitors. It has been conceived by Es Devlin, stage designer for leading performers including Kanye West and Beyonce as well as the Royal Opera House and National Theatre. This spectacular and innovative tree will feature digital word projections that create a poem. Accompanying the tree is a layered polyphonic soundscape of human and machine generated voices. Over the next two weeks in the lead up to installation of the tree and throughout the Christmas season, visitors will be invited to contribute a festive word as they enter the V&A and online. These will be combined and processed through text and sound algorithms to create this polyphonic poem sculpture. The tree will be created in collaboration with video designer Luke Halls, creative technologist Ross Goodwin, creative agency Sunshine and music and sound collective Res.Lab.
Displays
Special seasonal installions and Christmas displays highlight key objects relating to the music of Christmas from the collection. At South Kensington, a display celebrating the UK Christmas Number One will explore this yearly tradition through LPs, record sleeves and sheet music, with songs from Bing Crosby to Band Aid. Compilations of Christmas pantomime performances from the National Video Archive of Performane (NVAP) will be on show in the Theatre and Performance Gallery. To coincide with Sounds like Christmas at the V&A, Gold Fir have created three commissioned soundscapes that draw on the history, objects, architecture and heritage of three galleries in the Museum. At the Museum of Childhood visitors are invited to enjoy a display and audio trail exploring the changing sounds of Christmas with specially commissioned pieces by the acclaimed sound artist Neil Luck.
Activities and performances
At South Kensington, there will be daily carol concerts and weekly candlelit concerts, including a singalong of Christmas Number Ones led by Musical Director Sam Coates; a performance from the Monteverdi Choir, returning after Sir John Eliot Gardiner's first performance at the Musuem in 1967; a performance from the Royal College of Music of Janacek's The Cunning Little Vixen, a comic opera about a clever fox. There will also be a Christmas wreath workshop, the chance for visitors to make and play their own instruments and a festive family rave with Big Fish Little Fish. A wide range of activities will be staged to entertain families at the Museum of Childhood including a Christmas designer market, Sing-A-Long Saturdays and a 3-day 'Make Some Noise' celebration of music.
V&A Christmas Gifts
Our Christmas shop has an eclectic range of gifts that surprise and charm. Culture enthusiasts will be thrilled with a V&A Membership which grants them a whole year of unlimited free entry to all our exhibitions, access to the new Members' Room and a host of other exclusive benefits, including 10% off in the shop and online. Design connoisseurs will also find a specialist collection of books on all aspects of the designed world including photography, architecture, fashion, graphics, jewellery, sculpture, textiles and more. The V&A also has its own publishing range, which features 150 fabulously illustrated books on the V&A's exhibitions, collections and research.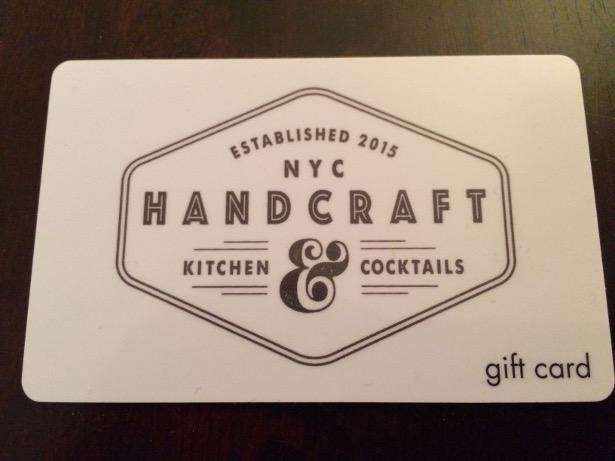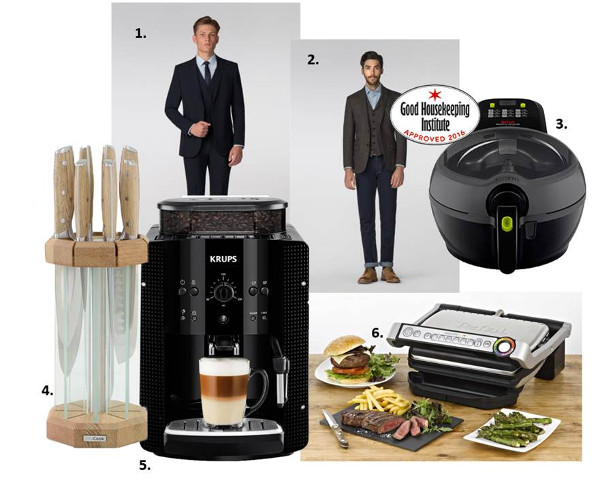 Suit Direct – Clarks Village https://clarksvillage.co.uk/
1. Limehaus Suit, Shirt & Tie – RRP £214 NOW £139
2. Racing Green Blazers – RRP £185 – NOW£129
Tafal – Clarks Village https://clarksvillage.co.uk/
3. 1 KG Actifry – RRP 209.99 – NOW £119.99
Pro Cook – Clarks Village https://clarksvillage.co.uk/
4. Elite Oak X70 Knife Set with Rotating Block – £279
Tafal – Clarks Village https://clarksvillage.co.uk/
5. Krups EA8108 – RRP £429.99 – NOW £249.99
6. Optigrill – RRP £149.99 – NOW £79.99
About Clarks Village
Located at the heart of Somerset and set within landscaped gardens and paved walkways, this unique shopping experience offers discounts of up to 60% off RRP at over 90 high street and designer brands. Visitors can also relax and refuel in a range of cafes & late-opening restaurants.
Clarks Village opened in 1993 and was the first outlet centre in the UK and is now home to over 90 brands which include the likes of Superdry, Joules, Hobbs, Molton Brown, Racing Green, Radley, Osprey London, Lindt, M&S, Gap, Next Clearance, Sports Direct and is home to the largest Clarks Factory Outlet store in Europe. Recent new stores include The White Company & Ben Sherman with Wonderbra and GBK both opening in November.
Winners of the Green Apple award for environment and waste management, and installation of solar panels ensures Clarks Village is one of the greenest shopping centres in the UK.
www.clarksvillage.co.uk
Café du Cycliste open first London store on Artillery Lane, Shoreditch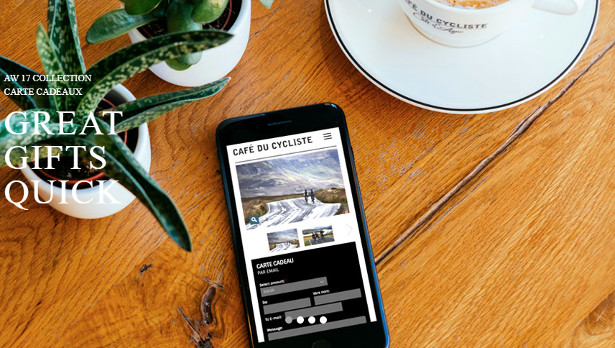 It will be its first bricks and mortar destination outside their flagship location in Nice's Old Port on the Côte d'Azur. While the new store will not attempt to recreate the set-up of the Nice location – with its café, premium bike hire and direct access from the waterfront to some of the most stunning road routes in Europe – it will actively set out to inspire customers to plan a visit to the South of France. The design will reference the brand's Provençal roots with details such as traditional terracotta floor tiles and, despite the use of suspended mannequins in riding position, it won't feel like a traditional cycling shop. In line with the brand's general approach, the feel will be closer to a high- end clothing store – that just happens to sell cycling apparel.
Since launching in 2009 Café du Cycliste has established itself as one of a very few specialist cycling brands able to effortlessly combine both high style and serious performance. The wide-ranging collections, for both men and women, combine cutting-edge technical fabrics, performance features and modern Gallic flair. Always inspired by the routes and roads of the Alpes-Maritimes, modern silhouettes and imaginative detailing underpin the clothing brand's signature style.
Positioned at the forefront of the 'new wave' of contemporary cycling brands, Café du Cycliste has enjoyed rapid growth worldwide. The strength of the brand in the UK made London the natural choice for the next stage of their expansion.
Say it With Beer This Christmas
Give the gift of beer from around the world with Beer Hawk this Christmas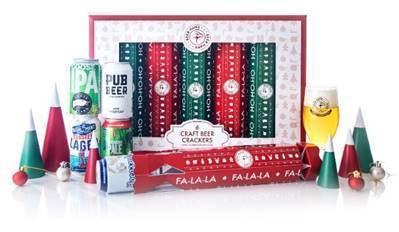 Christmas is the season for giving, and what better way to spread festive cheer than with fine craft beers from around the globe?
Beer Hawk, the UK's leading online craft beer retailer, has a selection of unique Christmas gifts that are perfect for all beer lovers. Whether it's introducing a loved one to the world of craft beer or satisfying the tastes of an aspiring beer connoisseur.
These innovative products offer a drinking experience like no other and are ideal for those looking to give their loved ones something extra-special.
Craft Beer Christmas Crackers – £35
Treat your guests to the ultimate Christmas surprise with Beer Hawk's Craft Beer Christmas Crackers. Every box contains six crackers, each filled with two craft beer cans from six of the world's most exciting craft breweries. Merrymakers can expect to find beers from Danish legends Mikkeller, American innovators Goose Island and Scottish giants Brewdog.
Available exclusively from: https://www.beerhawk.co.uk/beer-hawk-christmas-crackers
RRP: £35
Christmas Bottle Gift Box – £20
A bottle of items on a tableDescription generated with high confidence
A fun festive gift for the beer lover in your life! The Beer Hawk Christmas Bottle Box contains four brilliantly Christmassy craft beers and a tasty pub snack. You can expect festive brews from iconic breweries like the Belgian giants Bosteels and Derbyshire's finest Thornbridge Brewery.
Available exclusively from: https://www.beerhawk.co.uk/beer-hawk-bottle-box
RRP: £20
Craft Beer Christmas Selection Box – £20
A bottle of items on a tableDescription generated with high confidence
Life is like a box of chocolates?
Well, in 2017 (and for anyone over the age of 18), life is more like a box of amazing beer. Beer Hawk's Christmas Selection Box is packed full of delicious cans of craft beer plus a couple of little surprises, including a Beer Hawk glass – making it the perfect festive gift.
Available exclusively from: https://www.beerhawk.co.uk/christmas-selection-box
RRP: £20
PerfectDraft Home Bar Bundle – Prices from: £239 (machine only)
A close up of items on a tableDescription generated with high confidence
The perfect home bar accessory for the ultimate beer lover! The PerfectDraft beer dispenser allows fresh, cold bar-quality draught beer from the comfort of your home. With over 20 different kegs to choose from there's something for everyone. If you're having a party this Christmas, what could be better?
Available from: https://www.beerhawk.co.uk/perfectdraft-leffe-christmas-starter-bundle
Bundle pictured: Leffe Christmas Starter Bundle – RRP: £279
THE MOST GENEROUS SEX REVEALED – AND IT'S NOT WHO YOU MIGHT THINK
Men are the most generous sex

Boyfriends and husbands spend £171.15 more than the national average
Yet women spend 10.28 hours hand selecting gifts compared to men who spend just 9 hours
WHILE Santa will continue to deliver the best presents to children up and down the country, new research has revealed who Brits can expect to receive the most generous gifts from this Christmas.
Women may be the fairer sex, but a survey of 1,000 UK adults, carried out by One4all, the Post Office gift card has revealed that it is in fact men who are the most generous sex. Boyfriends and husbands in particular spend on average £978.62 on gifts for their loved ones at Christmas – £171.15 more than the national average.
On average, men spend £855.25 in total on gifts for family at Christmas, compared to women who spend £771.33 in total.
Despite men digging a little deeper at Christmas, the data shows that it's women that are the most thoughtful – women spend 10.28 hours hand selecting gifts for friends and family compared to men who spend just 9 hours.
Indeed, men are more likely to believe the more you spend on a gift the more a person will like it (8% of men compared to 4% of women), while just 46% of men feel it's the thought that counts when it comes to giving gifts, compared to 56% of women.
The survey asked respondents which family members they felt get them the best gifts at Christmas, and found that it's mums who deliver the presents they most want with a quarter of the votes.
Mums also give the most gifts at Christmas according to the data, handing out 20.64 to loved ones on average – 5.31 more than the national average.
Aoife Davey, group marketing manager at One4all Gift Cards commented: "It's fascinating to see the difference in gifting habits between men and women, and the priorities each sex has when selecting gifts.
"Men feel it's the financial value of the gift that carries more weight, while women prefer to spend more time thinking about what the gift is rather than splashing the cash.
"This is good news for those in male dominated families, especially wives and girlfriends. That said, it's important to remember that it really is the thought that counts, not about the how much a gift costs."
Those in Manchester, Glasgow, and Bristol are the most generous when it comes to splashing the cash, spending £983.72, £983.37 and £904.24 respectively.
The research revealed those in Liverpool, Edinburgh and Norwich are the most thoughtful gift givers when selecting Christmas gifts, spending 657.14, 648 and 644.97 minutes respectively.
The One4all Gift Card can be spent in more than 50,000 outlets across the UK and is available to buy from Post Offices nationwide and online at www.one4allgiftcard.co.uk.
The perfect Christmas gift for thrill seekers to enjoy with the whole family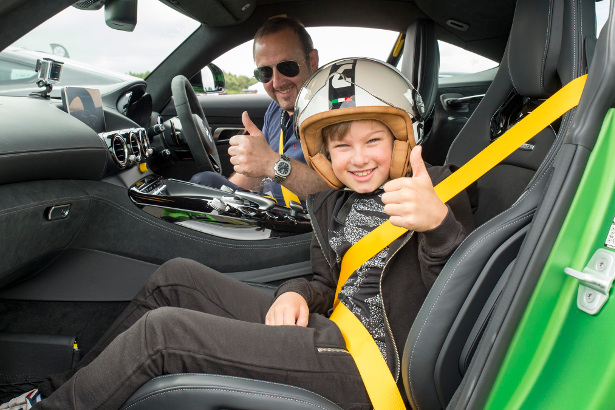 If you're looking for a Christmas gift that will appeal to car enthusiasts and thrill seekers, then an exhilarating ride in a world-class supercar at The Supercar Event 2018 is the ideal present! The hugely popular weekend, held in aid of The Children's Trust, will be taking place at its new venue, Rockingham Circuit, Northamptonshire, on Saturday 7 and Sunday 8 July 2018.
Not only does The Supercar Event offer once-in-a-lifetime passenger rides in over 150 supercars including the Lamborghini Aventador S, Ferrari 488 and the McLaren 675 LT, it also provides a wide range of great entertainment for all the family. There will be rides in helicopters, Caterham Sevens, hovercrafts and a 4×4 course. Younger guests can have their first driving experience with the Stay Safe Driving School (age 14 and above), take a fire engine ride or try the Mini Monster Truck Mania!
Now in its 12th year, the family event attracts more than 17,000 visitors and is expected to raise over £100,000 for The Children's Trust, the UK's leading charity for children with brain injury. It's also known to attract a number of well-known personalities with stars such as Chris Evans, Andrea McLean, Nick Whale and Shane Richie taking a spin in recent years.
Family ticket (2 adult, 2 children aged 4-16) £30, adult ticket £12, child and concession tickets £8. Save 20% on these prices, book before 31 December 2017. Book now, visit thesupercarevent.com
Hayfield Manor experience!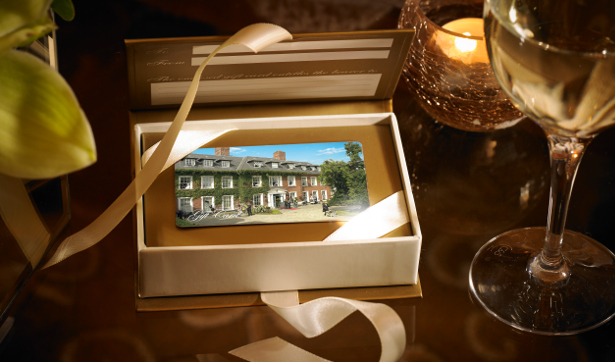 *Please Note: Vouchers purchased after the 19th December will not be delivered in advance of Christmas. An email attachment can be sent to give the recipient, and the official voucher needed for redemption will posted immediately to reach you at the earliest possible date.
Treat someone to a Hayfield Manor experience with one of our Gift Vouchers. Attractively presented, these vouchers can be redeemed on any service throughout the hotel, providing the recipient with the luxury of choice, and you with the perfect gift solution.
Whether used for a romantic candlelit dinner for two in Orchids Restaurant, spending time with a friend enjoying afternoon tea by a roaring fire, indulging in a relaxing and revitalising treatment in The Beautique Spa, or enjoying a well deserved break away from it all in one of our luxurious guest rooms, this gift certificate is sure to impress and delight.
Online Gift Voucher Options:
~ Monetary Gift Vouchers in increments of €50, offering the recipient complete choice
~ Afternoon Tea for Two
~ Morning Tea for Two
~ The Beautique Spa Winter Package
~ One night Luxury Accommodation with Full Irish Breakfast
~ One night Luxury Accommodation with Full Irish Breakfast, and Dinner in Orchids Restaurant
~ Two nights Luxury Accommodation with Full Irish Breakfast each morning
Gift Voucher Delivery Options:
Hayfield Manor are pleased to offer you a choice of delivery method that is most convenient to you, including online delivery for those last minute gifts.
~ Post directly to address of buyer
~ Post directly to address of recipient
~ Email voucher attachment to buyer
~ Email voucher attachement to recipient
To purchase a Hayfield Manor Gift voucher online please click here
To purchase a Hayfield Manor Gift Voucher direct from the hotel, please contact reception at 021 4845900
Or email enquiries@hayfieldmanor.ie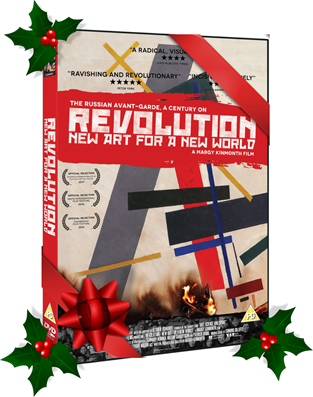 DVD RRP: £19.99
Run Time: 85 mins
Cert: PG
DVD Extras – Previously Unseen Footage:
1. Film Trailer
2. Avant-Garde Architecture. Interview with Christina Lodder (Vice President, Malevich Society).
3. The People's Museum. Interview with Dimitri Ozerkov (Head of Contemporary Art, State Hermitage Museum).
4. 'Storming' The Winter Palace. Interview with Mikhail Piotrovsky (Director, State Hermitage Museum).
5. Women Artists. Interview with Zelfira Tregulova (Director, State Tretyakov Gallery).
6. Malevich. Interview with Evgenia Petrova (Deputy Director, State Russian Museum)
7. Throwing The Stone. Biomechanic Etude.
8. Lenin In Smolny. Interview with Irina Pronina (Curator of Painting, State Tretyakov Gallery).
9. Drevin and Udaltsova. Interview with Tatiana Zelyukina (Curator of Painting, State Tretyakov Gallery)
10.Gulag. Interview with Anne Applebaum (Historian).
11.The Curse of Stalin's Wreath. Interview with Nina Suetina (Daughter of Nikolai Suetin).
12.Punin. Interview with Natalia Murray (Biographer of Nikolai Punin).
cid:image001.png@01D35C75.C097CFE0
REVOLUTION
NEW ART FOR A NEW WORLD
A MARGY KINMONTH FILM
"★★★★ A Radical, Visual Feast" Kate Muir, The Times
"Fascinating" Alan Evans, The Guardian
"Excellent" The Observer
"Bold & Exciting" Evening Standard
"★★★★ Elegant" Daily Mail
Financial Times ★★★★ Total Film ★★★★ Vulture Hound ★★★★ Culture Fly ★★★★
Director:
Margy Kinmonth
Created with the support of Alisher Usmanov,
Founder of the Art, Science and Sport Charity Foundation
Contributors:
Museum Directors: Professor Mikhail Piotrovsky & Zelfira Tregulova
Film Director: Andrei Konchalovsky
Featuring:
Matthew Macfadyen (Anna Karenina, Frost Nixon, Ripper Street)
Tom Hollander (Pirates of the Caribbean, The Night Manager)
James Fleet (Sense and Sensibility, Love and Friendship)
Eleanor Tomlinson (Jack the Giant Slayer, The Illusionist)
Daisy Bevan (The Two Faces of January, Elizabeth)
Synopsis:
Directed by acclaimed filmmaker Margy Kinmonth, Revolution: New Art for a New World is a bold and exciting feature documentary that encapsulates a momentous period in the history of Russia and the Russian Avant-Garde. Drawing on the collections of major Russian institutions, contributions from contemporary artists, curators and performers and personal testimony from the descendants of those involved, the film brings the artists of the Russian Avant-Garde to life. It tells the stories of artists like Chagall, Kandinsky and Malevich – pioneers who flourished in response to the challenge of building a new art for a new world, only to be broken by implacable authority after 15 short years and silenced by Stalin's Socialist Realism. Yet these remarkable artworks survived and the Russian Avant-Garde continues to exert an influence over contemporary art movements. Revolution: New Art for a New World confirms this; exploring the fascination that these colourful paintings, inventive sculptures and propaganda posters retain over the modern consciousness 100 years on.
DIRCTV NOW is offering customers a special offer this holiday season – with the prepaid purchase of two months of service, customers will receive a free Roku® Streaming Stick.
It's the perfect stocking stuffer – sign up for any of the four packages below and watch TV your way.
"Live a Little" for $35 a month offers over 60 live channels including CBS, CW and more.
"Just Right" for $50 a month offers over 80 live channels including ESPNEWS, OWN, Univision MAS and more.
"Go Big" for $60 a month offers over 100 live channels including LMN Network, Logo, MTV Classic and more.
"Gotta Have it" for $70 a month offers over 120 live channels and includes all channels in the previous packages as well as Boomerang, Chiller, Starz and more.
To redeem & stream, visit https://www.directvnow.com/rokunow.
codecamp.com.au
Your child will build their own iPhone app, in just 3 days!
It's incredible what they can achieve when given the freedom to create, and where the only limit is their imagination.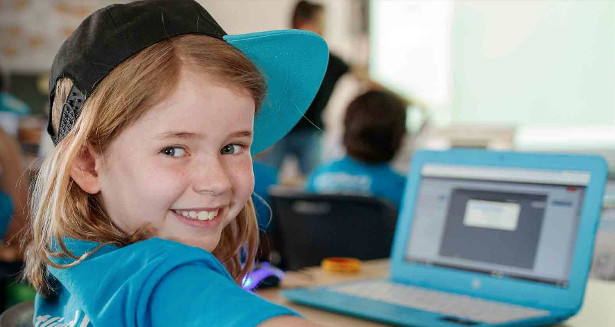 MIMI BALDWIN
NEW Collections
Luxurious Diamond Encrusted Jewels from
Mimi Baldwin Fine Jewellery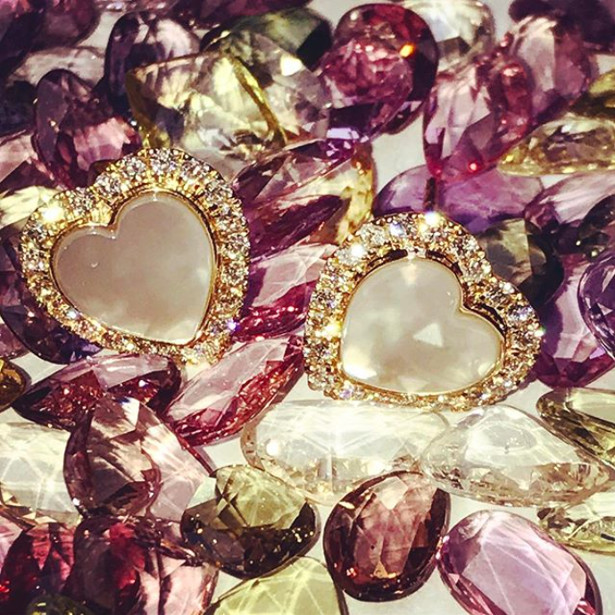 Mimi Baldwin spent over 20 years working for some of the best known fine jewellery brands, including Tiffany & Co., Asprey, Dior and Kiki, before setting up her own company – Mimi Baldwin Fine Jewellery – five years ago. Mimi is known for her exquisite, feminine, timeless, elegant pieces for every day and formal occasions.
She hand draws her designs in her studio in Battersea, London and all her pieces are made from 18 carat gold and the very best quality stones. Her husband Philip, who runs a diamond fund, sources interesting stones for her special commissions and her father-in-law, who is a master craftsman with a workshop in London's Bond Street, creates them.
The Fabric of your Home
When selecting your new sofa, one of the most important considerations is the fabric you choose. Velvet is currently hugely popular, while leather and wool will always be timeless classics. Luckily, the experts at Sofas by Saxon are on hand to help ensure you make the right decision for your home.