Hövding
The perfect gift for cycling enthusiasts this Christmas.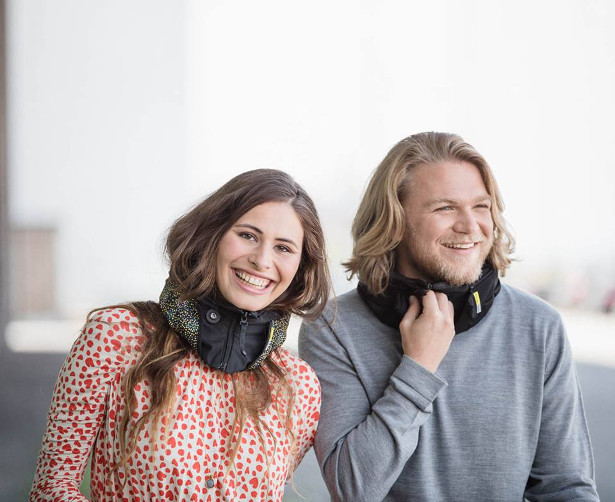 FACEBOOK | INSTAGRAM | TWITTER
Hövding is a unique airbag for cyclists designed specifically for an urban environment. Proven to be eight times safer than a traditional bike helmet, the Hövding is able to protect not only a larger part of a cyclist's head, but also the back of the neck.
Hövding is worn around the neck just like a scarf or a collar and – once on the bike and ready to go – activated by the simple clip of a button.
The revolutionary technology behind Hövding features hundreds of in-built sensors that enable it to read a cyclist's body movements at 200 times per second. In the event of an accident, due to a complex algorithm with 2,000 rules, it is able to recognise the changes in a cyclist's body movement patterns. Once triggered, the patented airbag technology inflates in a tenth of a second, providing full protection before impact.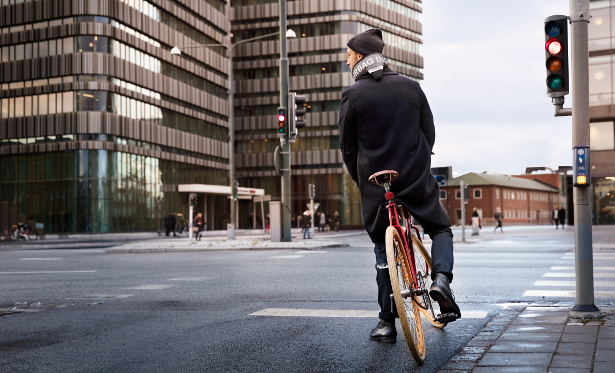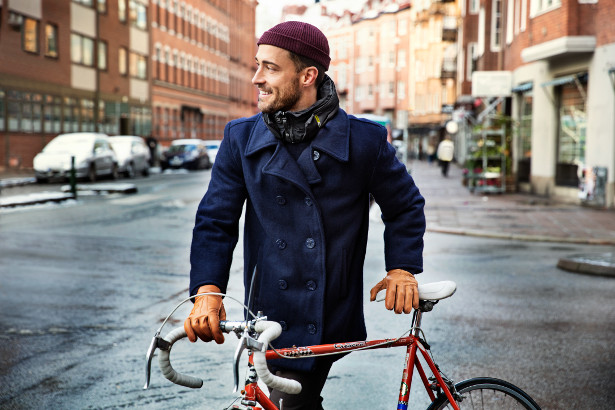 During a study conducted in October 2016, Stanford University looked at the effectiveness of various head protection products. In the study, Hövding was compared directly to a traditional foam helmet in a simulation of the most common cycling accident – a single fall. The results showed Hövding to provide eight times better protection against a risk of concussion, and was found to be 'near perfect' in terms of protecting both the head and neck in an event of an accident.
To date, more than 60,000 Hövding airbags have been sold around the world. The company is aware of over 1,000 cases where the Hövding has protected a cyclist in an accident, potentially saving the cyclist's life.
The Hövding is available to purchase online or through a number of retailers all around the world. Visit www.hovding.com for further information.
Ride safe. Feel free.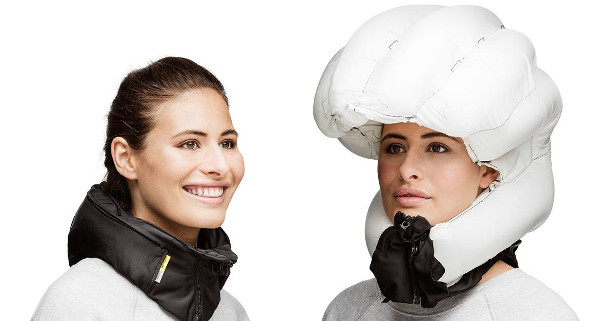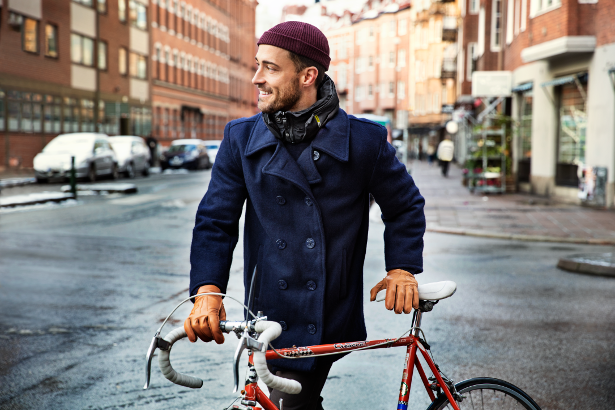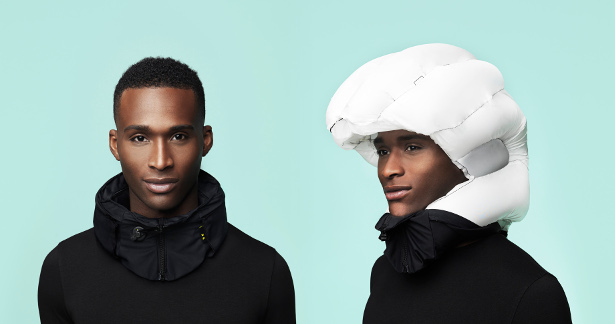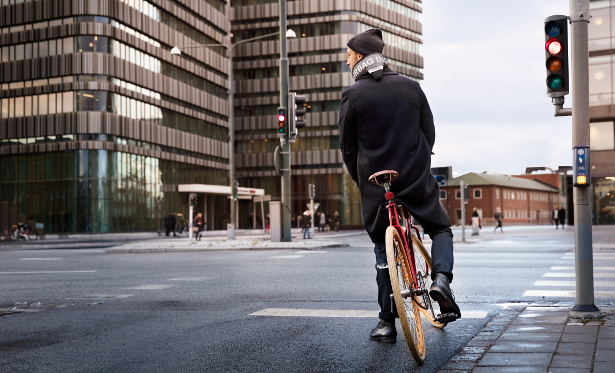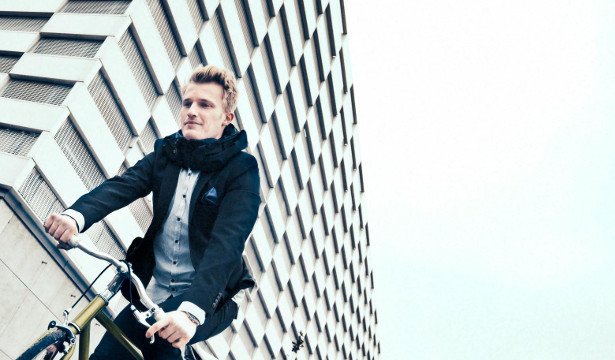 NEXTBASE LAUNCHES FIRST DASH CAM CAPABLE OF FILMING IN TRUE 4K HD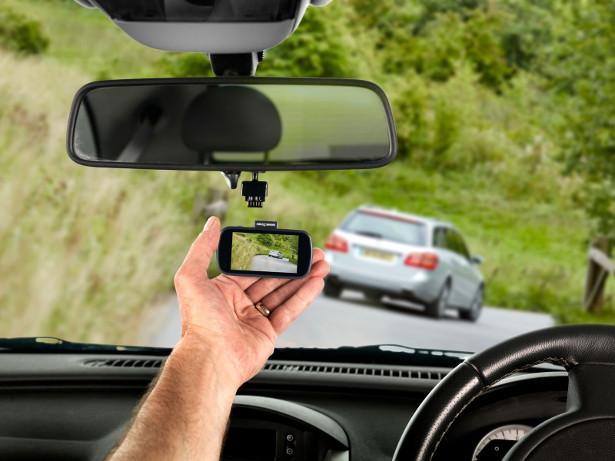 • Groundbreaking Nextbase 612GW is the first Dash Cam in the world to film in True (30fps) Ultra HD (4K).
• Dash Cam captures the absolute best possible footage quality, ensuring motorists are fully protected in the event of an incident.
• Model tops Nextbase's award-winning range and boasts in-built Wi-Fi that pairs with the updated Nextbase Cam Viewer App.
Nextbase, the UK's leading and multi award-winning Dash Cam manufacturer, has broken new ground with the launch of its new top-of-the-range model.
The Nextbase 612GW is the world's first Dash Cam to capture footage in True (30fps) Ultra HD (4K), boasting the best image quality across the market.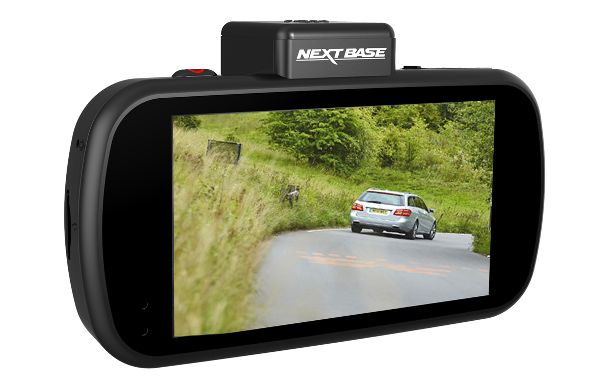 Following the launch earlier this year of the 512GW, which films in impressive 1440p HD, Nextbase has used its unrivalled knowledge of the UK Dash Cam sector to further improve the ability of motorists to record what happens on the roads. The 612GW, which films in four times the resolution of Full 1080p HD, addresses UK motorists' key requirement in a Dash Cam; capturing exceptional quality of video footage.
With insurance premiums rising due to an increase in insurance premium tax, and with fraudulent insurance claims more and more prevalent, motorists are putting increased emphasis on the importance of Dash Cams to be their independent witness in the event of an incident. 41 of the UK's major insurers now accept in-car camera footage as part of an insurance claim, provided the footage is of sufficient quality to prove liability.
Equipped with the very latest Sony EXMOR R sensor the camera provides unbeatable image quality, especially at night. As well as its industry-leading picture resolution, the 612GW features an innovative polarizing filter to reduce windscreen glare, whilst boasting a 150° ultra-wide viewing angle to capture the entire road ahead.
The 612GW's cutting-edge features complement the great quality elements that can be expected from the Nextbase Dash Cam range, including a Click & Go Powered Magnetic mount for easy installation.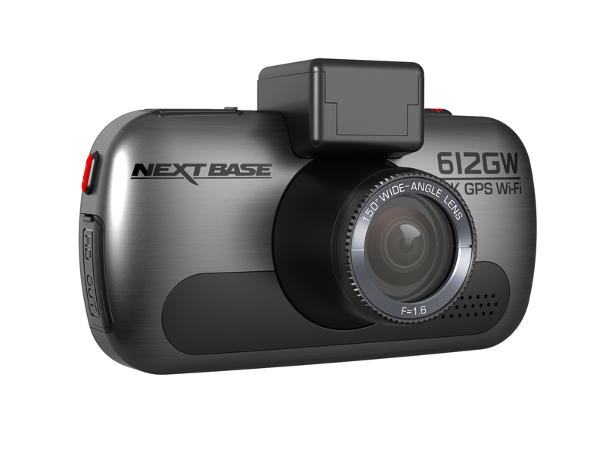 What's more, in-built GPS records location and speed data and Wi-Fi allows motorists to instantly upload footage to their social media channels, or share it with an insurer or even the police via the Nextbase app if necessary. The app allows for even easier sharing, including full editing capability via the brand-new Replay 3 software, and acts as a personal mobile store for footage, whether users are involved in or witness an accident, or even just catch something of interest on the road.
The 612GW also benefits from a new aesthetic design, with premium quality brushed aluminium casing, and a full touch screen for menu selection.
Richard Browning, director at Nextbase, commented: "The innovations in the 612GW of capturing footage in unprecedented 4K HD, are in line with our knowledge of what the UK motorist really wants from a Dash Cam. This is unmatched footage quality that can provide motorists with a truly independent witness in the event of any incident. Helping unfortunate drivers who are victims of incidents on the roads is our primary concern at Nextbase and, with the 612GW, our customers can drive safe in the knowledge that they are armed with the industry's most cutting-edge technology to ensure superior video recording."
The Nextbase 612GW is available for £249 from selected UK Halfords stores, or online at Halfords.com. Halfords also offers a WeFit service, with installation carried out by a professional fitter to hard wire the Dash Cam to your car's ignition and remove excess cables.
Nextbase 612GW Specifications: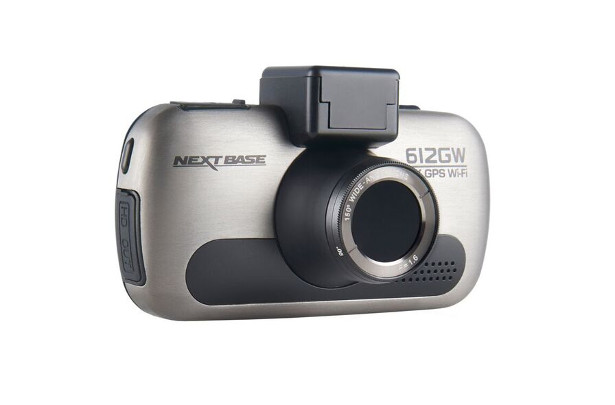 Features
– 4k resolution
– Polarizing filter to reduce glare
– Sony Exmor R sensor
– New aesthetic design with brushed aluminium casing
– Click & Go powered magnetic car mount
– In-built WIFI
– Improved touch screen points
– New Replay 3 software for video playback, editing and sharing
– Compatible with U3 64GB Micro SD cards
Screen
– 3" LCD screen
Recording
– 4K Ultra HD 30 fps
– 1440p HD 60 fps
– 1440p HD 30 fps
– 1080p HD 60 fps
– 1080p HD 30 fps
Output
– Format – MOV
– Product Dimensions:
– 95(W) x 48(H) x 38(D) mm – (incl. lens)
Shipper Dimensions:
– 450(W) x 410(H) x 350(D) mm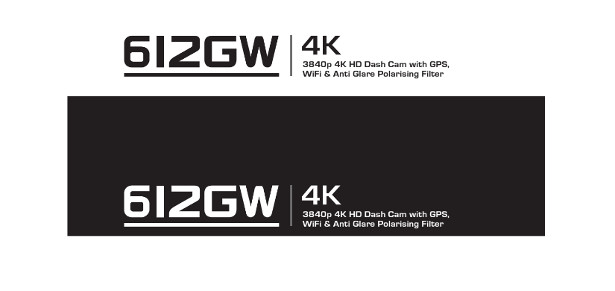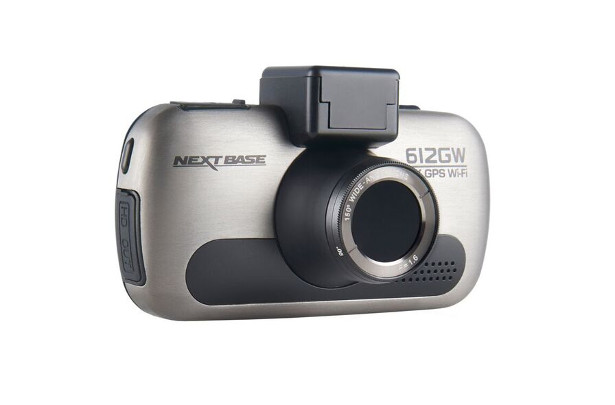 KEEP WARM WITH Jockey®

 TWITTER | FACEBOOK | YOUTUBE | INSTAGRAM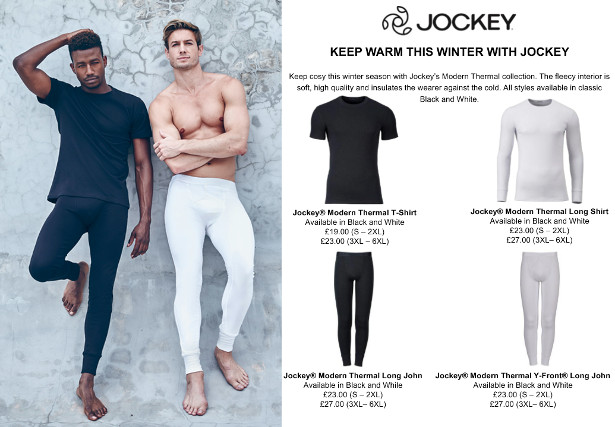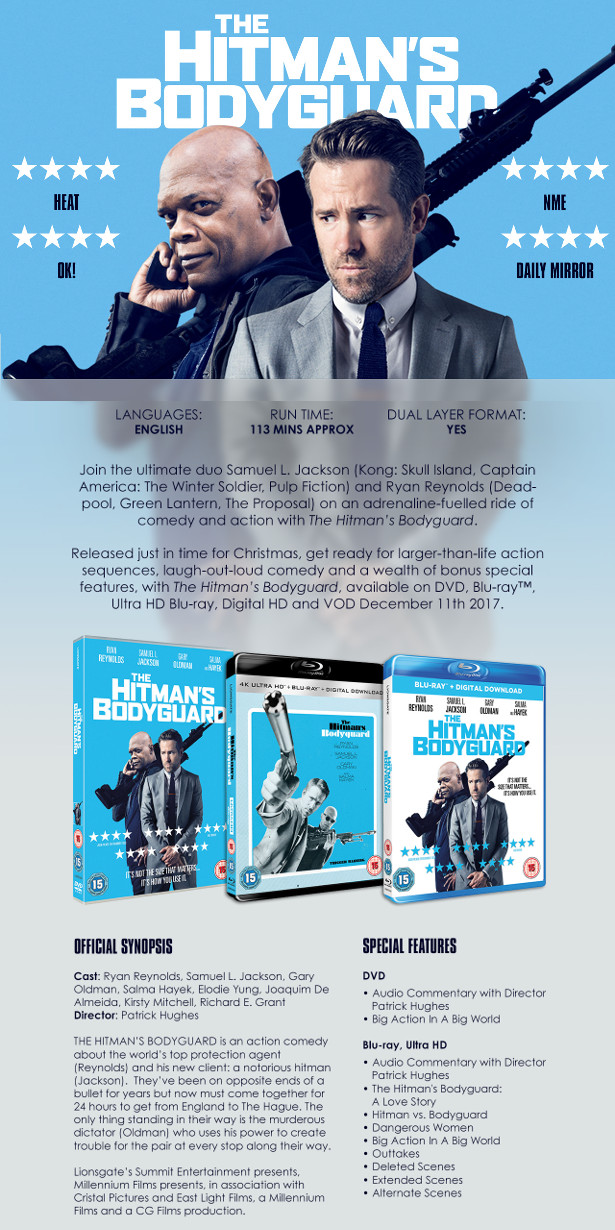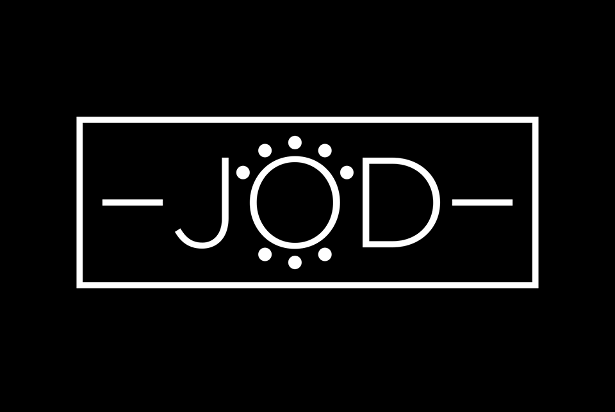 Jewelz on Demand produces beautiful cluster jewelry crafted in different styles and colors using textured beads and various colored hardware.
TWITTER | INSTAGRAM | FACEBOOK 
You will find our jewelry are perfect gift items for birthdays, Christmas, Mother's day, graduation, proms or any other occasion when you require something special for that family or friend.
We also produce custom items on demand.
Visit our website today at www.jewelzondemand.com for special deals. Deals will change weekly during the month of December.
Alfie the Holiday Cat, by Rachel Wells…. BESTSELLER
TWITTER | FACEBOOK | INSTAGRAM
The Sunday Times bestseller returns for a fourth book! Alfie and his mischievous kitten George are back for more adventures – this time taking them a long way from home…
Alfie and George just can't seem to keep out of trouble. So when they hear that their owners have got a new holiday home, they can't wait to visit it and enjoy some new adventures.
But when they arrive, they don't find the comfort they're used to. Crumbling walls, peeling paint, dripping ceilingsthis little Cornish cottage is clearly on its last legs.
Family and friends rally round to try and save the cottage but it soon becomes clear that the locals don't want them there at all. It's up to Alfie and George to make sure their family is welcomed into the village that's if they can keep out of the way of the nastiest cat they've ever encountered!
THE TOP TEN SUNDAY TIMES BESTSELLER IS BACK! THE BACH MANUSCRIPT
SCOTT MARIANI
16 November 2017 * Paperback, Digital & Audio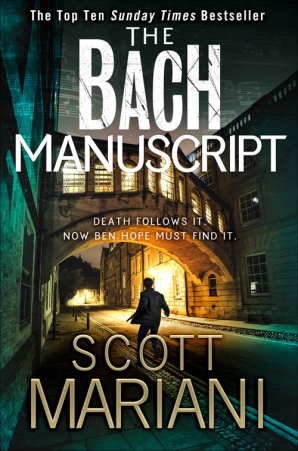 TWITTER | FACEBOOK | INSTAGRAM
The spellbinding new Ben Hope thriller.
While on a business trip to the UK, Ben Hope makes an impulse decision to attend a college reunion at his former university, Oxford. There he meets an old friend, Nick, now an internationally-renowned classical musician.
But storm clouds are soon once again brewing on Ben's horizon. After Nick's brutal murder in an apparent home invasion robbery, Ben is drawn into the mystery of a missing music manuscript that may be a lost work by the legendary composer Johann Sebastian Bach.
The hunt for his friend's killers leads Ben across Europe, and into bloody conflict with even more dangerous people than he'd bargained for. As his quest unfolds, so does the shocking truth about the lost Bach manuscript, a secret dating back to the very darkest historical chapter of Man's inhumanity to Man.
BEN HOPE is one of the most celebrated action adventure heroes in British fiction and Scott Mariani is the author of numerous bestsellers. Join the ever-growing legion of readers who get breathless with anticipation when the countdown to the new Ben Hope thriller begins…
About the author: SCOTT MARIANI is the author of the internationally acclaimed action-adventure thriller series featuring ex-SAS hero Ben Hope. Scott's novels have topped the bestseller charts in his native Britain and are translated into over twenty languages worldwide.
'Absorbing and disturbing.'
ALEX MARWOOD
THE
ESCAPE
C.L. TAYLOR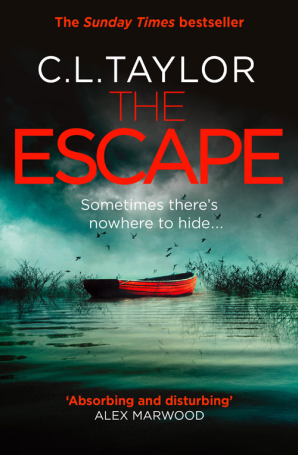 23 March 2017
Paperback Original * £7.99
The Sunday Times best-selling author returns with her most electrifying book to date
'Look after your daughter's things. And your daughter…'
When a stranger asks Jo Blackmore for a lift she says yes, then swiftly wishes she hadn't.
The stranger knows Jo's name, she knows her husband Max, and she's got a glove belonging to Jo's two year old daughter, Elise.
What begins with a subtle threat swiftly turns into a nightmare as the police, social services and even Jo's own husband turn against her.
No one believes that Elise is in danger. But Jo knows there's only one way to keep your child safe – RUN.
About the author: C.L. Taylor lives in Bristol with her partner and son. She started writing fiction in 2005 and her short stories have won several awards and have been published by a variety of literary and women's magazines.
In 2014, The Bookseller named C.L. Taylor as one of the year's Bestselling Adult Fiction Debut Authors for The Accident. The Lie and The Missing were Sunday Times top 10 bestsellers in paperback, and both books hit the #1 spot on the Kindle bestseller list. She has sold 1 million books to date.
For further information, or to arrange an interview or written piece please contact:
Victoria.Gilder@harpercollins.co.uk / (0) 208 307 4263
or
Deborah.Elliott@harpercollins.co.uk / 07941 172319
Turn over to read praise for C.L. Taylor
Praise for
C.L. Taylor
'Excellent… A dark, scary page-turner with complicated female friendships
and a plot that kept me guessing.'
GOOD HOUSEKEEPING
'Haunting and heart-stoppingly creepy, The Lie is a gripping roller coaster of suspense.'
SUNDAY EXPRESS
'5/5 stars – Spine-chilling!'
WOMAN MAGAZINE
'Packed with twists and turns, this brilliantly tense thriller will get your blood pumping.'
FABULOUS MAGAZINE
'An enjoyable rollercoaster of a suspense novel with multiple twists.'
DAILY MAIL
'This dark and creepy book is a must read.'
THE SUN
'An excellent psychological thriller.'
HEAT MAGAZINE
'Utterly compelling. I could not put this gripping, heart-stopping page-turner down.'
ROWAN COLEMAN
'No one does broken families and friendships like Cally Taylor and The Missing is no exception.'
SARAH HILARY
'The Missing has a delicious sense of foreboding from the first page, luring us into the heart of a family with terrible secrets and making us wait, with pounding hearts for the final, agonizing twist. Loved it.'
FIONA BARTON
obsession…. He's not your husband. He's hers…. by Amanda Robson.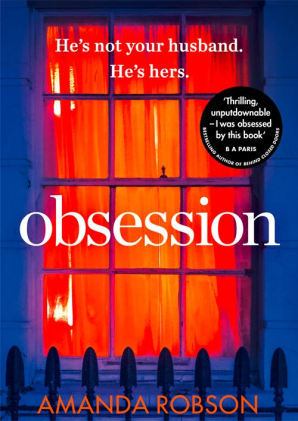 TWITTER | FACEBOOK | INSTAGRAM
obsession
AMANDA ROBSON
Paperback Original * £7.99
obsession: (n) the domination of one's thoughts or feelings by a persistent idea, image, desire, or person
the #obsession is starting
Presenting a stunning debut psychological thriller by former poisons expert Amanda Robson, Obsession is a dark, twisting tale of affairs gone wrong
He's not your husband. He's hers.
It starts out as a game on a campsite. Something to liven up a dull holiday with the kids. Who else would you go for, if you could? Just a normal married couple, talking about their fantasies. But once said, things cannot be unsaid. And what happens next will make you want to keep your mouth shut forever.
Carly and Rob. Jenni and Craig. Two couples, four friends. Betraying each other. Wanting each other.
All of them have access to prescription drugs through the medical practice where they work, and all of them are fighting their own demons.
But can any of them be trusted? And when the lies begin, can they ever be silenced?
Perfect for fans of TV's Doctor Foster and The Affair, Obsession is a compelling debut that will leave readers guessing until the very last page.
About the author: After graduating, Amanda Robson worked in medical research at the London School of Hygiene and Tropical Medicine, and at the Poisons Unit at Guy's Hospital, where she became a co-author of a book on cyanide poisoning – knowledge she demonstrates to great effect in this dark, twisting tale which makes terrifying use of poisons throughout. Amanda attended the Faber novelwriting course, and is now a full-time author. Obsession is her first novel.
Praise for Obsession
'I absolutely loved it and raced through it. Thrilling, unputdownable, a fabulous rollercoaster of a read – I was obsessed by this book.' B A PARIS, No 1 bestselling author of Behind Closed Doors and The Breakdown
'Compelling and thoroughly addictive' KATERINA DIAMOND, No 1 bestselling author of The Teacher and The Secret
'Amanda Robson's Obsession is a welcome addition to the domestic noir bookshelf. Robson explores marriage, jealousy and lust with brutal clarity, making for a taut thriller full of pageturning suspense.' Emma Flint, author of Little Deaths
'Very pacy and twisted – a seemingly harmless conversation between husband and wife spins out into a twisted web of lies and deceit with devastating consequences.' COLETTE MCBETH, Author of The Life I Left Behind
'A compelling psychosexual thriller, with some very dark undertones. Thoroughly intriguing. Amanda Robson is a new name to look out for in dark and disturbing fiction. High quality domestic noir.' PAUL FINCH, Sunday Times bestselling author
'A compelling page-turner on the dark underbelly of marriage, friendship and lust. (If you're considering an affair, you might want a rethink).' FIONA CUMMINS, Author of Rattle
'Amanda Robson has some devastating turns of phrase up her sleeve and she expertly injects menace into the domestic. It was clear from the very first chapter that this was going to be a dark and disturbing journey.' HOLLY SEDDON, Author of Try Not to Breathe and Don't Close Your Eyes
 Henry the Queen's Corgi, by Georgie Crawley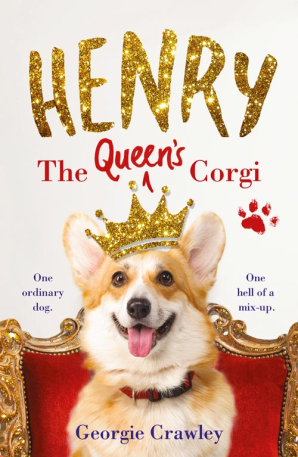 TWITTER | FACEBOOK | INSTAGRAM
The heart-warming story of one little dog's big adventure, and the lives he changes along the way.
This Christmas, anything could happen
When their pet corgi goes missing on a trip to London, the Walker family search everywhere. But Henry has ended up in the one place they never think to look
Henry has been mistaken for a royal corgi by the Queen's Guard, and found himself in a very different sort of family home. In no time, Henry is getting the royal treatment in Buckingham Palace, from velvet thrones to a personal chef. If this is a dog's life, he doesn't mind it one bit.
But as Christmas spirit fills the palace, Henry knows he must somehow get back to the Walkers. Because true family is for life, not just for Christmas.

Dorco Classic Razor – This festive season's perfect stocking filler!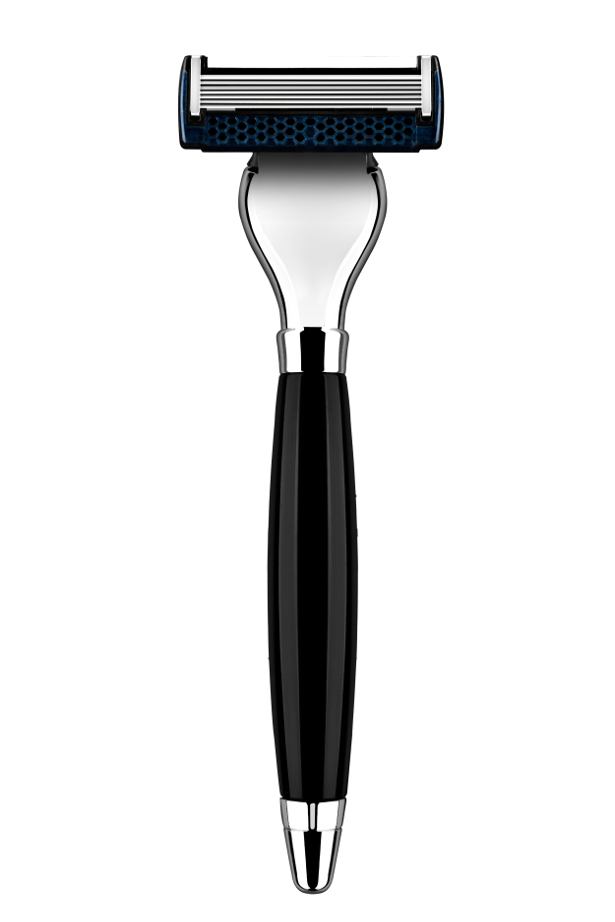 FACEBOOK | TWITTER | INSTAGRAM | YOUTUBE | AMAZON
Ensure that special someone is mistletoe-ready this Christmas with a helping hand from Dorco razors!
With 60 years of expertise in advanced blade technology, every stocking should be topped with a Dorco Classic razor.
Timeless, classic design paired with innovative technology, Venetian Flow™ system allowing for easy rinsing, Honeycomb guard bar and advanced moisturising strip makes it stand out from the rest!
Prices for Dorco Classic start from £8.74 and there's even free shipping for orders over £10.
See Dorco's website for more info and full range offering – www.razorsbydorco.co.uk

Blackwood from SPLAT an Ideal Stocking Filler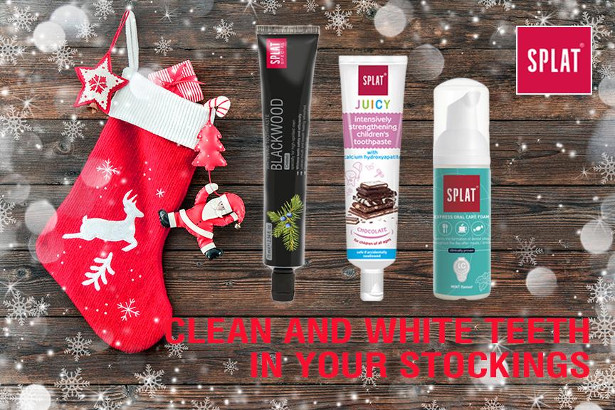 TWITTER | FACEBOOK | INSTAGRAM
Stumped about stocking fillers this Christmas? Finding the booty to fill a bootie can be one of the toughest challenges at Christmas.
For Him, Dad, the fashionista or that quirky person in your life choose SPLAT's BLACKWOOD with charcoal, the pioneering ingredient of the time! A highly active Birch charcoal toothpaste, BLACKWOOD offers maximum freshness of breath, natural white healthy teeth and a long term antibacterial effect. The birch charcoal naturally whitens the tooth enamel safely, absorbs odors, freshens breath and restores normal saliva PH, the juniper berry extract assures protection against bacteria and plaque formation, while the highly effective antiseptic agent Biosol prevents bacterial growth and maintains healthy gums. Available at Harrods Pharmacy, Superdrug and www.splatoralcare.uk. RRP £7.95
SPLAT love what they do, creating innovative and natural oral care products that the consumer can trust for their little ones, family and for themselves. Their aim is to exceed expectations, with products that contain natural ingredients and really benefit the user, all while being environmentally concious. With 16 years of innovation and clinical testing behind them SPLAT's goal is to improve the world one smile at time. Give the gift of SPLAT this Christmas to your loved ones!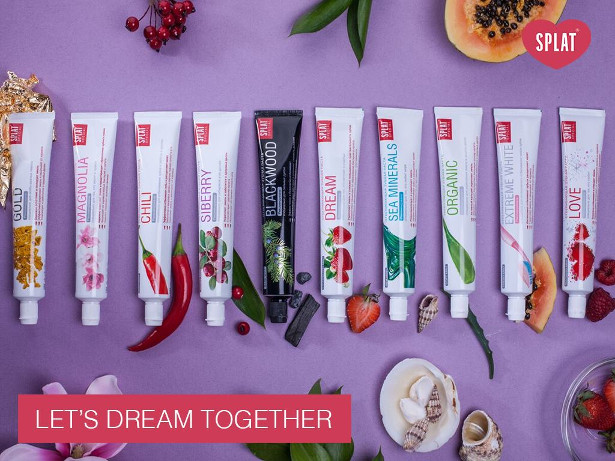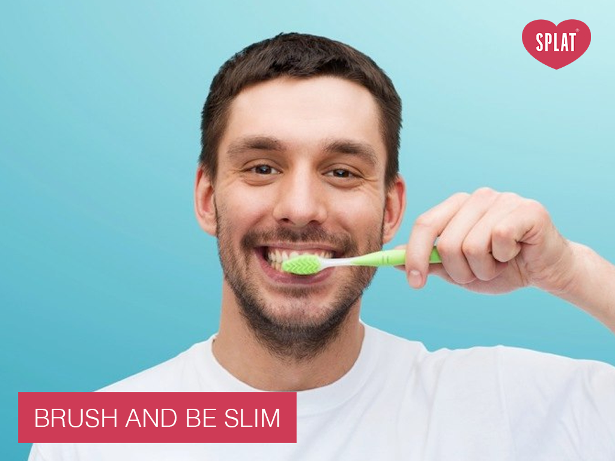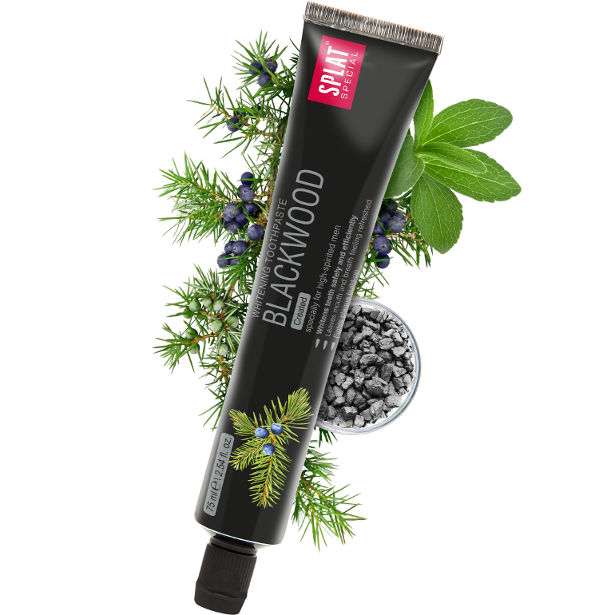 Love Bomb Cushions >>>> Gaming Controller cushion, Magical Unicorn & Gingerbread cushions! Just 3 options from this super extensive range! >> Shop all at >  www.lovebombcushions.co.uk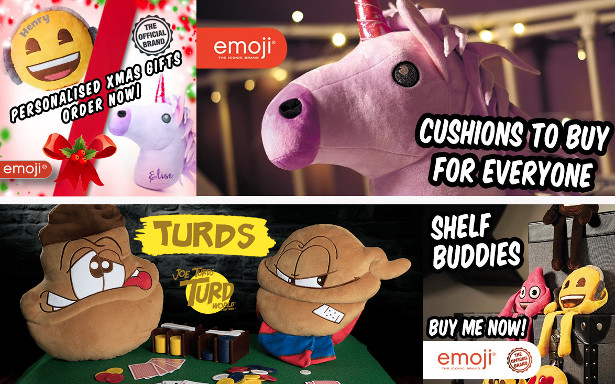 TWITTER | FACEBOOK | INSTAGRAM
Love Bomb Cushions were featured this year on >> Dragons Den and Gogglebox so their range is expanding rapidly!
They have some amazing lines for Christmas this year including a Cushion Gaming Controller retailing at only £6.99, you can have it personalised as well for an extra £5 and a magical Unicorn emoji® Brand Cushion retailing at £13,99, again for an extra £5 you can have it personalised.
For a Christmas feel they have the Gingerbread cushion which retails for £6.99, super cute and cuddly.
THE GOURMET GIFT FOR YOUR PRECIOUS POOCH
A dog's (Christmas) dinner never tasted so good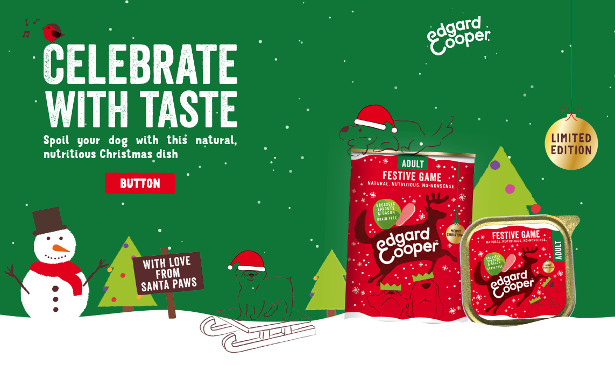 TWITTER | FACEBOOK | INSTAGRAM
Picture the scene, it's Christmas Day, you're tucking into a piled-high plate of the tastiest Christmas dinner, and despite doe-eyes from your beloved dog, it's not until your belly is full to popping point, that the plates are scraped and your pooch gets the scraps. It's a dog's life, eh?
None of us want our dogs to feed on Nana's leftovers on the most special day of the festive season, so this year treat your dog to a dinner of its own. And rather than slaving away over separate doggy portions in the kitchen, simply open a can of Edgard & Cooper's new festive game recipe instead.
A tasty Christmas gift for your furry family member, this gourmet meal for mutts is gamey and delicious with brussel sprouts and bacon too – the full festive works! Like all Edgard & Cooper dishes, it's natural, nutritious and has absolutely no-nonsense.
Put off by the meat meal (rendered animal parts and carcass), artificial flavours and genetically modified nonsense that goes into some dog food, Edgard & Cooper decided to make its own proper stuff using real ingredients and fresh meat. Dogs love it, and so do their tummies.
Edgard & Cooper's wholesome dishes for dogs are all about tasty recipes, and fresh really does mean fresh. These mutts on a mission (Edgard & Cooper are actually the two brand owners' family dogs) believe that every dog deserves to eat well – and especially on Christmas Day. So dish yours up their own festive feast and leave the leftover turkey for Boxing Day sandwiches.
Available now until the end of December in a 100g small tray (RRP £1.09) and 400g can (RRP £2.29)