Friendship Socks are Sent Through Social Media, Perfect for Teens.  friendshipsocks.com

INSTAGRAM | FACEBOOK | TWITTER
Friendship Socks is an innovative new concept that lets you share through social media.
Friendship Socks is successfully challenging the traditional approach to gifting by allowing customers to send their gift through social media. They're also experimenting with innovative ways to connect online by creating a platform where friends can share and send in their own stories of friendship.
Friendship Socks make great gifts because:
Over 50% of generation z says it's easier or more convenient to chat digitally. Friendship Socks allows you to send your gift entirely through the social media networks teens are glued to.
They're all about connecting friends, and it goes being a matching pair of socks. Once your teen receives their pair, they can log into the Friendship Socks platform and share their own unique friendship stories.
By revamping the quintessential gift, Friendship Socks is on target to be the next big market disruptor.
There are two ways to give Friendship Socks; For Us and For Them. When you buy For Us, you get a pair for yourself and a unique link to send to a friend to redeem their own pair of Friendship Socks. For Them is simply that; it's a pair of socks you can give to a friend through any social media platform you like.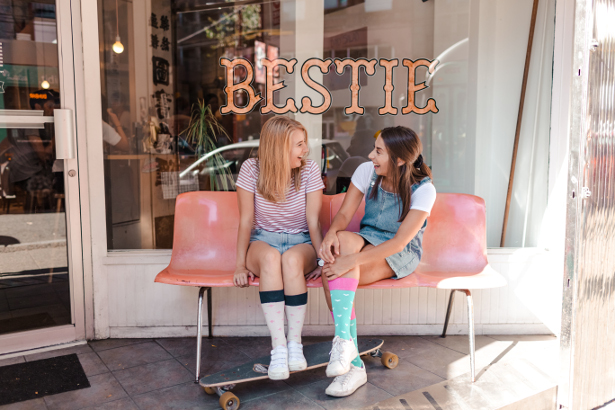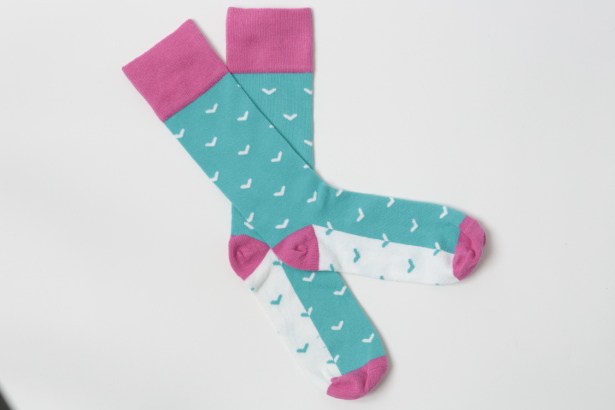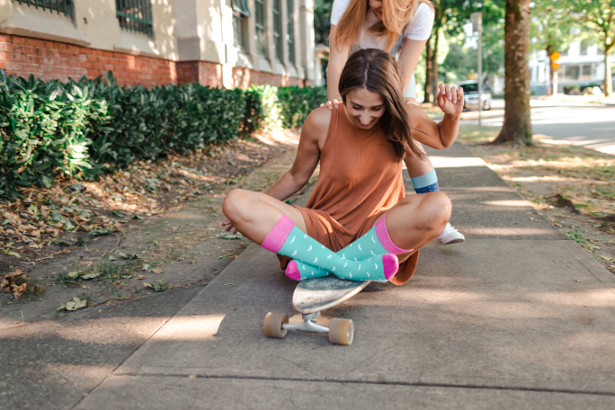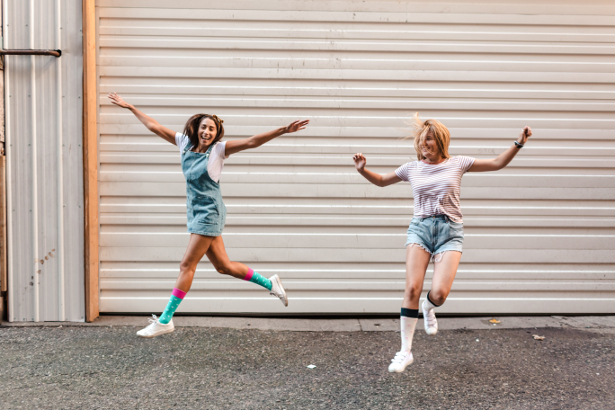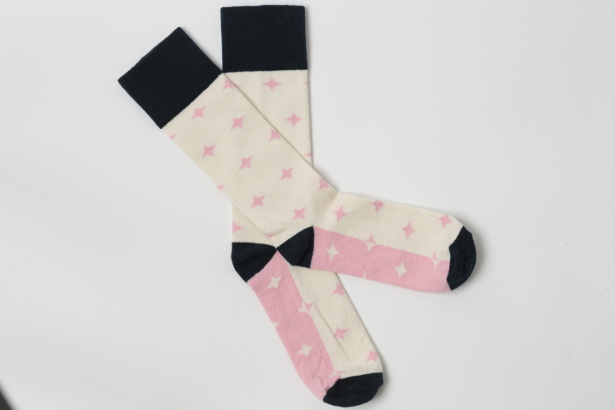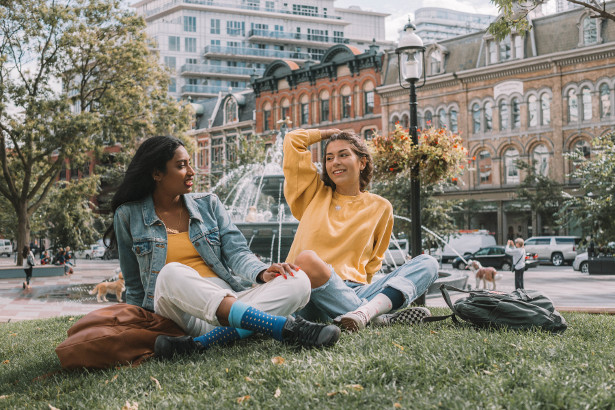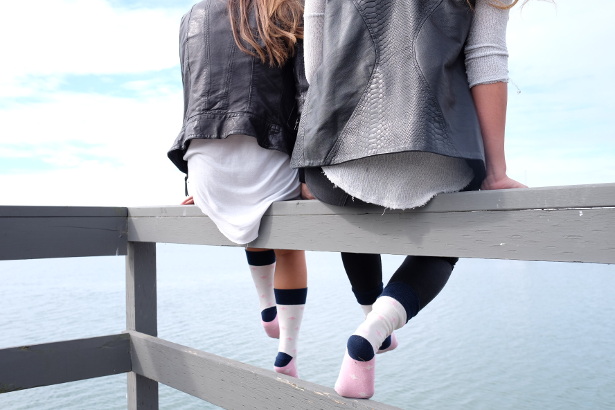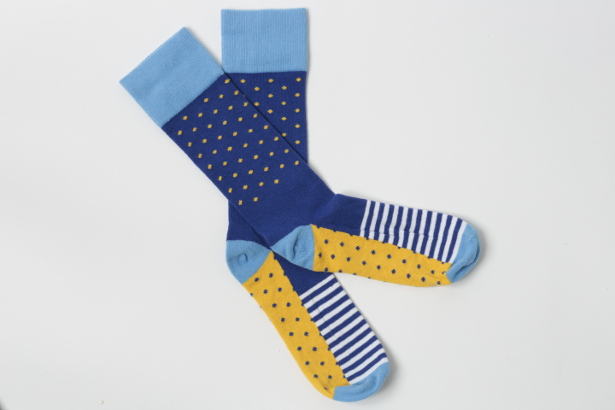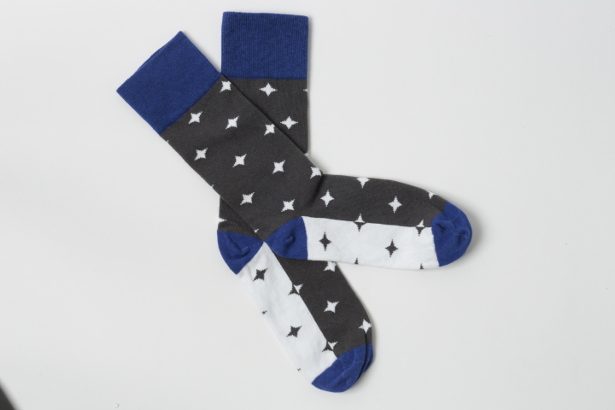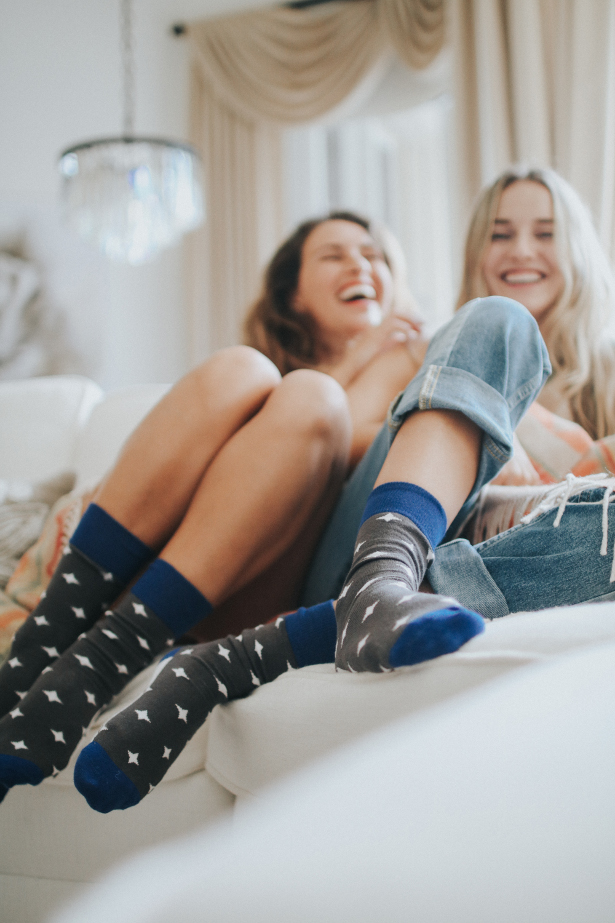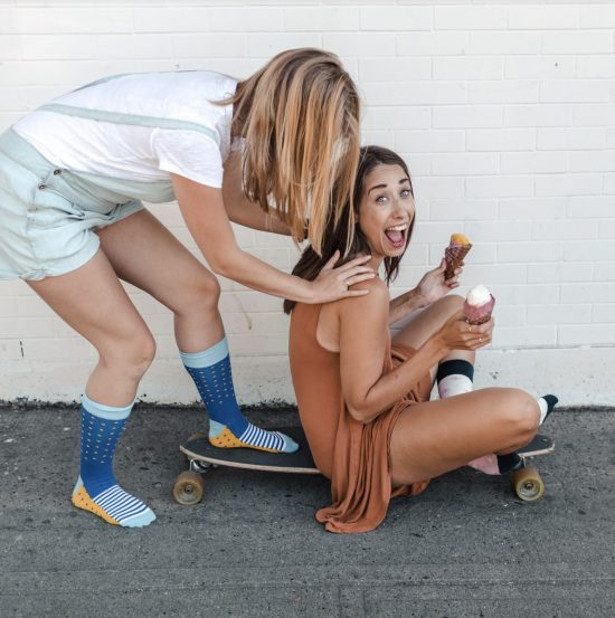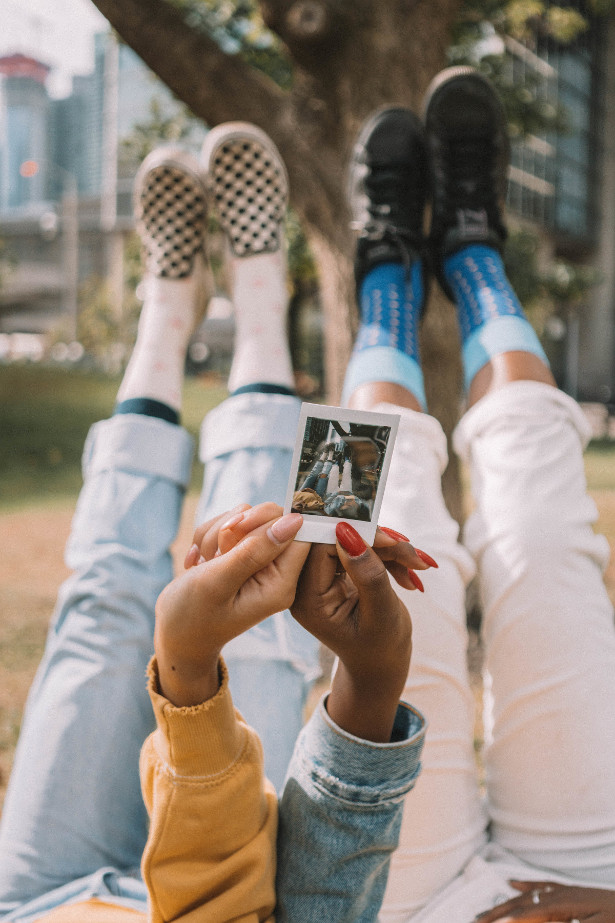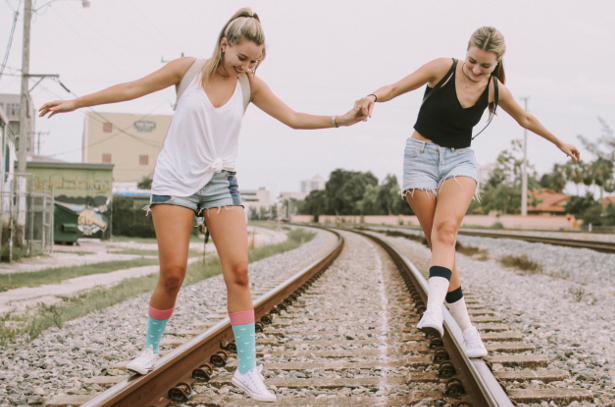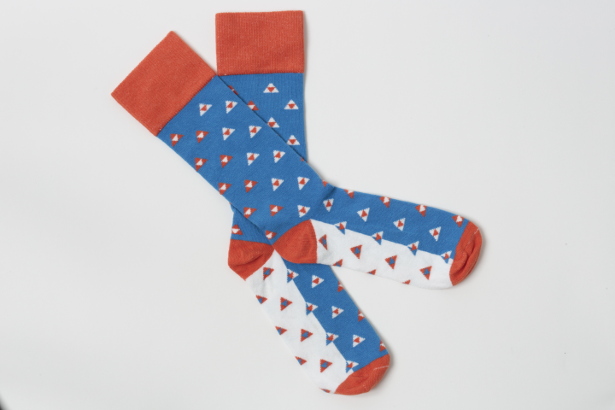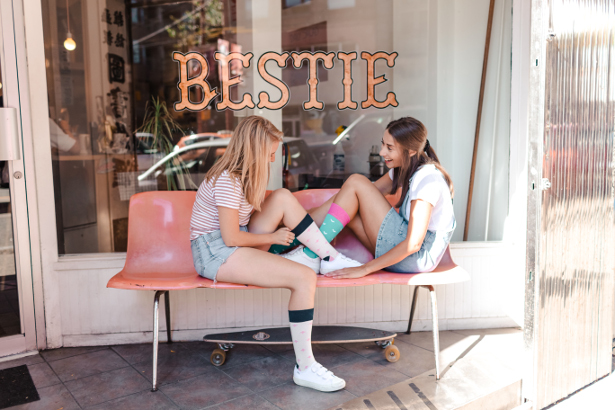 A health and wellness toolkit
Available in paperback and eBooks from all the online retailers. $4.99 for eBook version and $11.65 for paperback version.
Health and wellness: Happy Healthy You is a multidisciplinary approach to reclaiming ultimate wellness. We are all so busy nowadays, and tackling all those to-do lists can leave us drained, worn down, and lacking energy. When you take a deeper look inside, you will also discover patterns, old habits, and past events blocking self-growth. Life coach extraordinaire KJ Landis helps identify how, why, and where we got stuck in the first place, and how we can utilize past trauma and drama as a springboard to becoming our most authentic, vibrant selves. As one of KJ's students enthuses, "She has taught me several tangible strategies to cope with stress…I am using KJ's simple techniques to achieve my lifelong health goals.'"
Stress relievers: Learn to lose the baggage and blame once and for all and step into your better self. KJ Landis herself is an exemplar of the practices she espouses. In her early career as a model, she masked years of abuse behind her beauty. Her journey to health and happiness is remarkable and truly inspiring. So many of us bury pieces of ourselves, never daring to become whole. Landis' work offers a path to wholeness for all. The variety of healing therapies and practices makes this book unique in its contribution to the self-help and wellness world. Each day, we are faced with an immense amount of daily stress. Over time, those stressors may build up to a really big deal in our lives, causing us to go into survival mode. When you are only surviving, you are not thriving. In addition to the day-to-day sources of stress, many of us are exposed to major issues such as neglect, loneliness, abandonment issues, sexual abuse, grieving after loss, breakups, workplace challenges, environmental disasters, hormonal imbalances, and nutritional deficiencies. KJ Landis tackles all the blocks to wellness with excellent practical tools for overcoming and recovering.
Inside this book you will learn:
• the origin of how we remain "stuck" in our lives
• how to use The Negative Thought Pot to rid ourselves of self-deprecating beliefs
• how hormones and epigenetics affect mental and physical wellness
• the role of nutrition in every aspect of our health
• therapeutic movement as a modality in healing
• the power of self-care through restorative practices
• and much, much more!
Review
"For readers seeking to retool their life, KJ Landis offers soulful direction and encouragement. Whether you are under normal stress or suffering from tragedy, there is healing within yourselves. As a hospice and bereavement professional, I see tremendous value in utilizing these stories and techniques for personal thriving after loss."
~Tracie Pyers, MSW, Medical Social Worker, Mission Hospice and Home Care
"KJ Landis' new book is compelling, with varied exercises in each chapter to help the reader work through their problems and reach positive solutions to life's challenges (workplace issues, sexual trauma, loss of loved ones, etc.). I found many of the exercises thought-provoking and so varied in style that anyone should be able to find at least one to match his or her comfort level.
She concludes her book by saying it is a testimony to Positive Psychology, and challenges us to use the information she provides to help us get unstuck, and then a natural flow will be available when new challenges arise. Indeed, this book serves as a bridge between real people with real problems, and real hope."
~Pat Madden, MPH, Social Scientist Research Coordinator, Stanford University School of Medicine
"If you ever wanted a wise coach to whisper in your ear, to cheer you up when things went wrong, here's the book for you! Happy, Healthy You! engages the reader with a personal touch, well researched strategies, and stories that inspire―a true companion book on the road of your life―that you'll return to again and again."
~Kate Farrell, Librarian, Author, Storyteller, President, Women's National Book Association, San Francisco Chapter
"Inspirational, entertaining, and heartfelt are three great ways to describe KJ Landis' latest book. In the beginning, KJ states, I do not have a perfect life, but I do have a beautiful life. You do too. This really gets the reader thinking about the positive aspects we all can choose to focus on. With each chapter, you feel as if KJ is cheering you on to greater things. She is motivating you to become yoursuperior self through realistic situations and real world exercises that can be implemented at your leisure.
KJ truly does want each of us to reach for our superior selves, and it is evident through her inspirational, fun, and heartfelt tone. Do yourself a favor, reach for your superior self, and have author and life coach KJ Landis help you along your journey. You will not regret it."
~Suzie Roth, MLS, Research Librarian/Instructional Services Coordinator, Embry-Riddle Aeronautical University
"KJ Landis shows exhilarating enthusiasm for sharing how to drop destructive choices and habits, and then fully prepares the reader with healthier replacements.
Her stories, exercises, and suggestions combine good sense, warmth, wisdom, and up-to-date approaches to optimum living."
~Melissa Riley, Self-Healing Program Coordinator, Reference Librarian, Public Library
"Having as many tools as possible in our toolbox is essential for good mental health. KJ's book is one of those tools. She provides healthy mental exercises anyone can utilize when dealing with stressful issues and challenges that life can throw at us."
~Kendra Coyle, LSW, Former Social Worker at Western Psychiatric Institute and Clinic, Pittsburgh, PA
Review
"KJ Landis' newest book, Happy Healthy You is a true gift. In a world which constantly focuses us on the lack, the scarcity, and the negative, she offers a physical, mental, and spiritual guide to living a healthy life from the inside out. This is a must read for anyone who is seeking a path to spiritual renewal, healthy living, and a better life. Truly, an inspirational must-read!"
~Sydney Mintz, Rabbi, Congregation Emanu-El, San Francisco
About the Author
KJ Landis is an author, educator, health and life coach. She holds a Bachelor of Science in Education, and has certificates in Personal Training, Fitness Class Instructing, as well as certificates in continuing education in Psychology, Global Health, Childhood Development and Nutrition at Stanford School of Medicine, Johns Hopkins University, and other prestigious universities. Her focus is on teaching a grain free and sugar free lifestyle, deciphering food labels, and how to build a tribe of support when making any lifestyle change for the better. Landis consults clients locally in San Francisco and remotely via internet and phone, as far as Dubai. She created and facilitates wellness workshops in libraries, senior centers, for corporations, and in private homes. KJ Landis has been a featured guest on HCG Body for Life podcast, Newbie Writers podcast, and more. She has written numerous books on wellness. Her weekly videos and blogs share holistic health topics as well as providing motivational and inspirational support. You may read more about KJ Landis and her personal journey to wellness at www.superiorselfwithkjlandis.com http://www.superiorselfwithkjlandis.com
Visit me at www.superiorselfwithkjlandis.com http://www.superiorselfwithkjlandis.com

rengöra: to brush, clean, or cleanse (swedish origin). the gift Of wonderful Bathing. www.rengora.com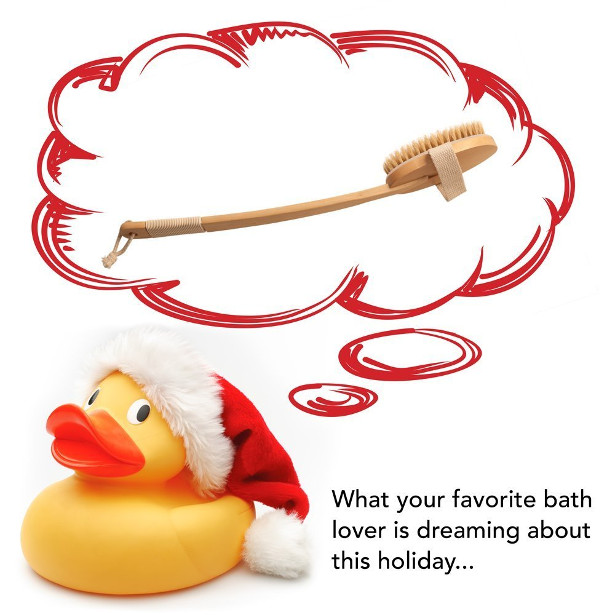 Rengöra bath body brushes and bath accessories are designed to help you cleanse your body from head to toe. Our luxury bath body brushes and bath accessories are made from premium materials and are beautiful to look at as well as wonderful to touch. Take one of our natural bristle brushes into the tub or shower today and experience the joy and sensation of a Rengöra brush.
[Rengöra is a participant in the Amazon Services LLC Associates Program, an affiliate advertising program designed to provide a means for sites to earn advertising fees by advertising and linking to amazon.com.]
Bath Brush – Body Brush – Shower Brush – Back Scrubber with Natural Bristles and Long Handle – Luxurious Curved Wooden Shower Scrub – Excellent for Lymphatic Drainage Massage and to De Stress
START YOUR DAY WITH AN "AHHHHH" MOMENT so you can handle all the "AAAGHHH!!!" moments later on

GENTLY EXFOLIATE YOUR SKIN – All Natural Boar Bristles remove dead skin leaving it feeling softer and smoother

SPOIL THE BATH LOVER YOU KNOW with this unique GIFT idea for him or her

GREAT FOR DRY BRUSHING; stimulates circulation; improves skin quality; relieves stress; for men & women

Get SOFTER, SMOOTHER SKIN in 90 DAYS or your money back!
See more at :- www.amazon.co.uk/dp/B00YU4MSSY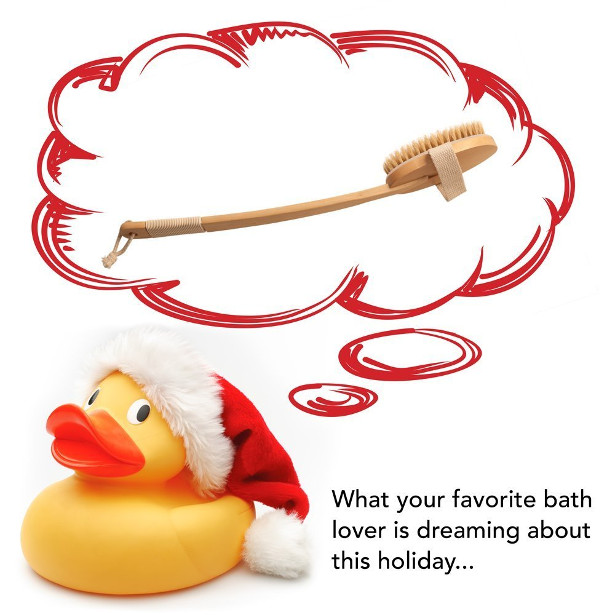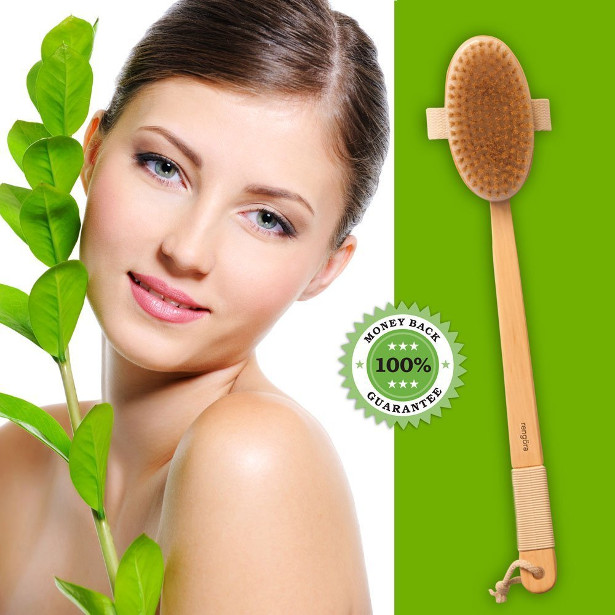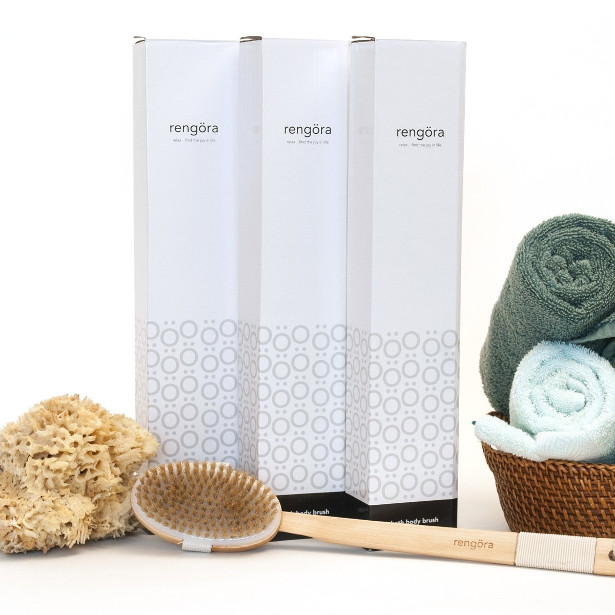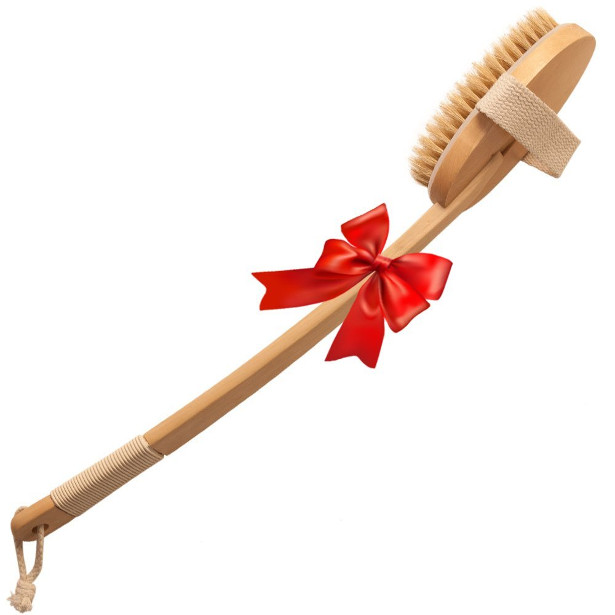 Lymphatic Drainage Massager – Body Brush – Dry Skin Brush – Get Gorgeous Skin – Perfect for Dry Brushing, Gentle Exfoliaton, and Reducing the Appearance of Cellulite. Get Healthier Skin Today!
Enjoy SOFTER, SMOOTHER, SEXIER looking skin – thanks to the gentle exfoliating power of our 100% NATURAL boar BRISTLES

RELAX as your daily dry brushing routine turns into an AT-HOME SPA EXPERIENCE – improving CIRCULATION, optimal skin glow, and beauty

Perfectly designed to help reduce the appearance of CELLULITE.

GET HEALTHIER, RADIANT, HUGGABLE SKIN – remove tired, warn out, dead skin for a swimsuit-ready look all year round

Made of the best quality natural materials – a dry body brush GUARANTEED TO LAST (90-day money back guarantee)
See more at :- www.amazon.co.uk/dp/B01C3F2BBK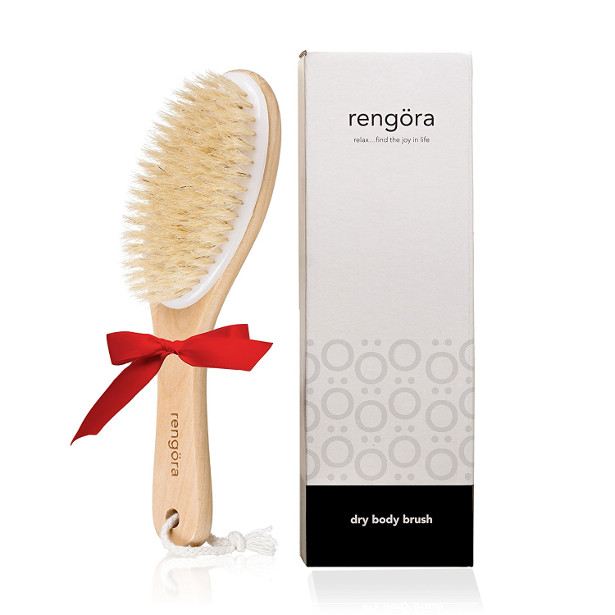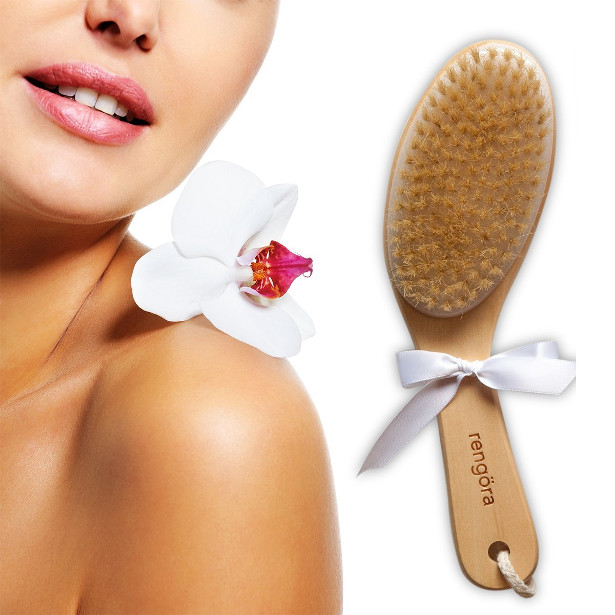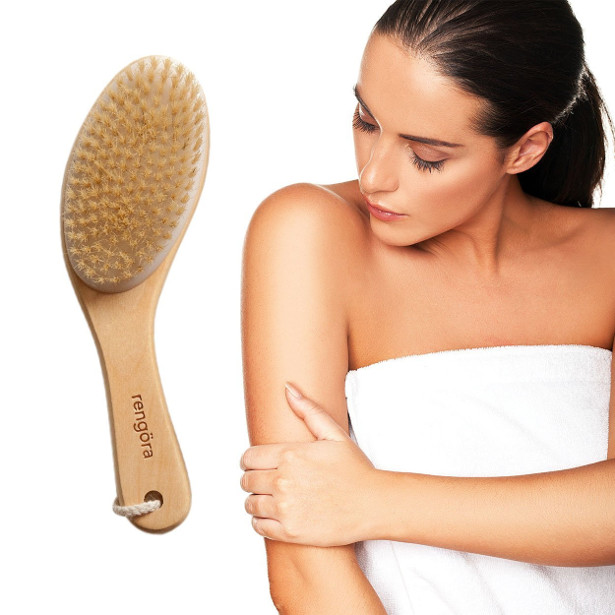 Crete's Organic Farms Products Launch In The UK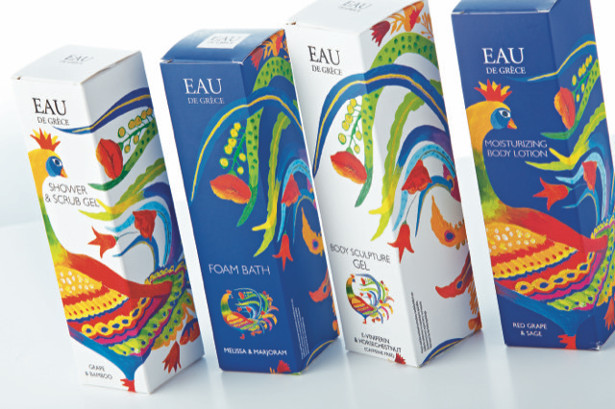 From sweet treats to carols in the streets, the Christmas season has finally begun. And Grecotel – Greece's leading luxury hotel collection – presents perfect gifts by launching AgrecoFarms in the UK.
Delving deep into Cretan tradition, AgrecoFarms offers high-quality organic food and body care products. Shaped by hand, every product preserves the delicate balance between man and nature.
AgrecoFarms products originate from Agreco Traditional Farm, a 40-hectare estate in the charming village of Adele, near Rethymno, Crete. The site recreates century-old farming methods, providing an insight into the island's organic production of simple and healthy food.
Founded almost 20 years ago by Nikos Daskalantonakis, Chairman of Grecotel, Agreco Traditional Farm is the only venue of its kind. Here, visitors can also experience the authentic Cretan lifestyle and engage in farming activities. Its fresh produce goes directly to all the hotelier's restaurants, while its organic body care products feature in all Grecotel properties.


In time for Christmas, AgrecoFarms can now be delivered straight to your doorstep, so you can feel the luxury of Grecotel at home.
The selection includes organic olives and olive oil, thyme and pine honey, sweet treats and desserts, herbal infusions and natural teas. Handmade beauty products, aromatherapy oils and Christmas gifts are also available for online shopping.
For more information, or to browse AgrecoFarms' online store for premium organic products, please visit agrecofarms.gr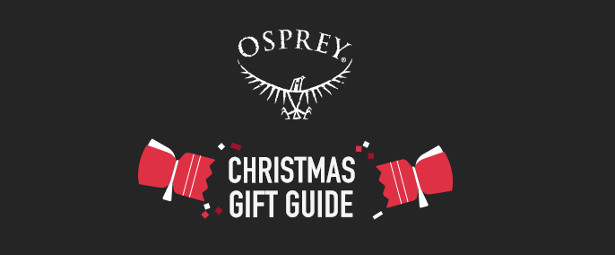 INSTAGRAM | FACEBOOK | TWITTER | YOUTUBE | PINTEREST
Find the Perfect Gift
Struggling to find the perfect Christmas gift for your outdoor obsessed loved one? We've created a list of the very best Osprey products to help you get them kitted out for their 2018 adventures.
Top Gift Picks
We've handpicked some of our most popular products across Backpacking, Travel and Everyday & Commute. These award winning packs offer a male and female specific version, allowing for a fantastic fit.
This Everyday & Commute series features an AirSpeed™ trampoline suspended mesh backsystem and Kickstand technology. The Pandion, and female specific Palea are top-of-the-range daypacks designed for active everyday use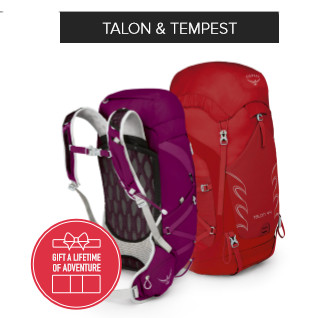 The iconic Talon & Tempest hiking packs are built for comfort and versatility, with unrivalled performance. Talon, and the female specific Tempest, are perfect for single or short multi-day hiking adventures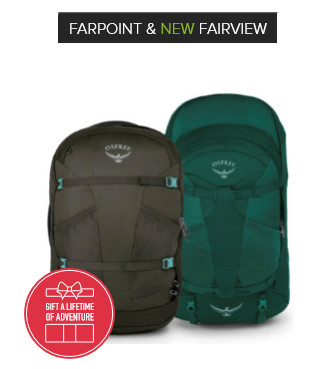 Farpoint and the new female specific Fairview are the perfect travelling companions, featuring the comfort and benefits of a travel backpack with the ease of packing and versatility of a suitcase.
Aether and the female specific Ariel come equipped with AntiGravity™ suspension. This, combined, with a Custom Mouldable hipbelt, creates exceptional backpacking packs for multi-day trips.
New
Osprey Gift Cards Our Gift Cards make a great present idea if you're not sure what to buy for the outdoor enthusiast in your life. Your lucky recipient can redeem their unique Osprey Gift Card code within their Account or at Checkout on any Osprey pack or accessories www.ospreyeurope.com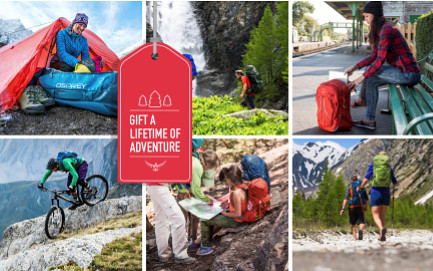 Stocking Fillers Santa has always known which little treats to place in Christmas stockings and these accessories are some of his favourites.
QuickLock™ Wallet
Designed with a unique closure system for maximum security and a hidden currency sleeve to keep your cash out of sight. It's also RFID Protective for added security in the contactless age.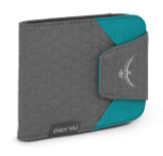 Ultralight Washbag Zip
Made from tough ripstop nylon the Ultralight Washbag Zip features a secure hook letting you hang it for easy access. We've also integrated a mirror so you can keep yourself groomed even in the remotest of regions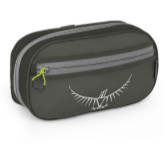 Ultralight Drysacks
Made from siliconised ripstop nylon, our Ultralight range of Drysacks are designed to keep your gear protected no matter how wet it gets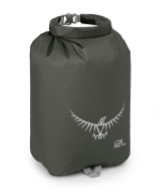 Boot Cube
Made from siliconised nylon, Boot Cube will easily slide in and out of your bag, whilst a wide opening allows you to fit yourboots in with ease.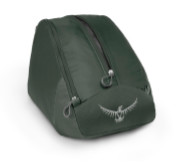 Winter Escape
Are you or a loved one escaping to warmer climates this Christmas? Or maybe you're looking for more snow on a winter break. We've pulled together the ideal Osprey winter escape package below.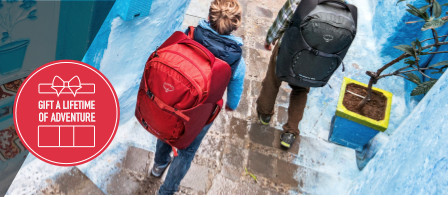 Sojourn
Whether you prefer to roll it on wheels or carry it like a backpack, Sojourn features everything you need to satiate your winter wanderlust.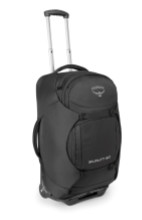 Ultralight Packing Cubes
Packing Cubes are designed to make packing for an adventure simple. They'll help keep everything in place inside your pack, whilst ensuring your clothing and gear stays organised and separated.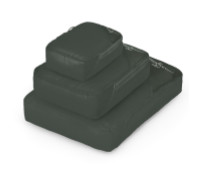 Ultralight Garment Folder
A siliconised nylon pouch designed to fit up to 7 collared shirts inside, the UL Garment Folder is a traveller's best friend.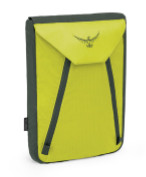 Ultralight Stuff Pack
Within seconds this lightweight backpack can be stuffed away into its own carry case, no larger than the size of an apple!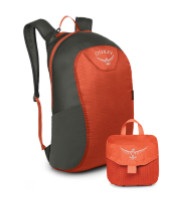 T'is the Season It wouldn't be Christmas if we weren't dreaming of snow. If you're preparing to head off-piste we have some great suggestions for your trip.
Kamber & Kresta
Kamber is the perfect skiing or snowboarding backpack for big mountain adventures, designed for challenging ascents, epic backcountry lines and comfortable piste cruising.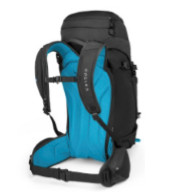 Hydraulics™ LT Reservoir
Skiing and snowboarding is thirsty work! Our reservoirs, compatible with our Kamber and Kresta series, will keep you hydrated throughout the day.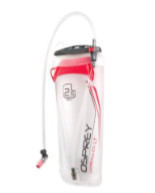 Hydraulics™ Insulated Delivery System
The Insulated Delivery System protects your water from the cold air while out on the slopes.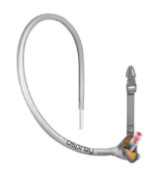 Ultralight Pack Liners
Made from siliconised ripstop nylon and designed for ease of use, our Ultralight range of Pack Liners are built to protect all of your gear from the elements.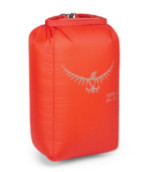 Here's to 2018 and all the adventures to come! To find out more visit www.ospreyeurope.com
Osprey was born in California, 1974, at the seat of a single sewing machine, with a head full of ideas and a desire to design & build innovative backpacks to the highest quality. Today Osprey products continue that pioneering spirit, being used on the highest mountains to the remotest islands and everywhere between.
Innovation • Quality • Packs • 1974
Some photos!

Give the Gift of Travel
Treat your loved ones to an unforgettable city stay with Jurys Inn
www.jurysinns.com/giftvouchers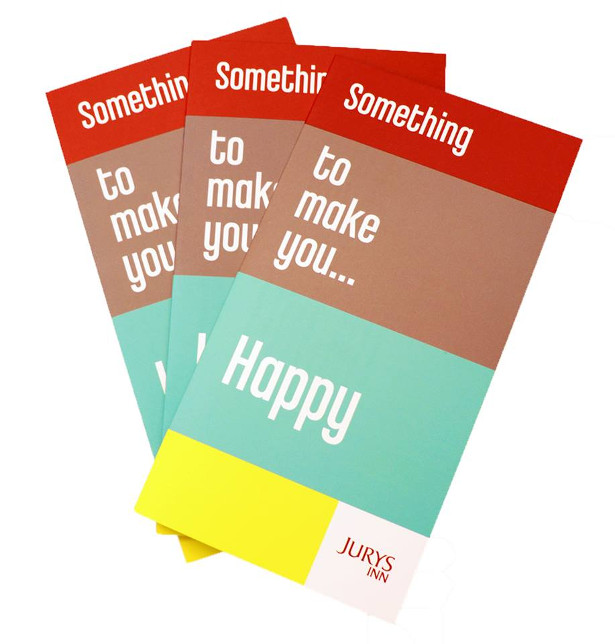 FACEBOOK | TWITTER | YOUTUBE | INSTAGRAM
Struggling to find the perfect present for your loved ones this Christmas? The trend of people looking to receive experiences, not things, is no secret and Jurys Inn is on hand with Christmas gift vouchers that can be put towards perfect experiences! Whether you're buying for the whole family, a colleague, your special someone, or friends, a Jurys Inn gift voucher is sure to put a smile on their face.
In values of £20, £50 and £100, Jurys Inn's gift vouchers can be used at any Jurys Inn in the UK, Ireland and Czech Republic or alternatively in one of the hotel's superb restaurants. Treat your loved one to a city break, or a fabulous meal on you, and ensure they Stay Happy long after the festive period.
You can order one of the Jurys Inn gift vouchers online at jurysinns.com/giftvouchers and have it delivered straight to your door. They are presented in a bright and vibrant wallet so you don't even need to buy wrapping paper!
Or if the last minute panic has set in and you've missed the postage deadline, we can still help with an e-voucher!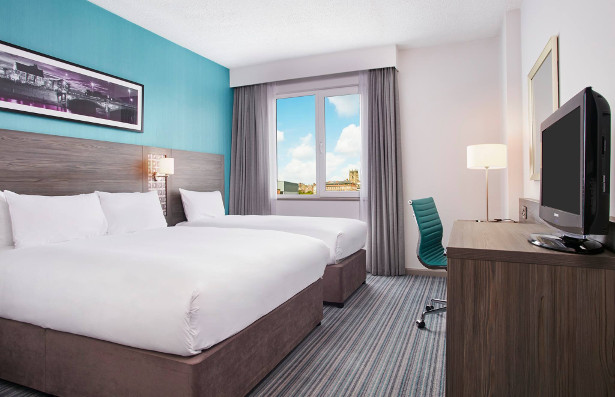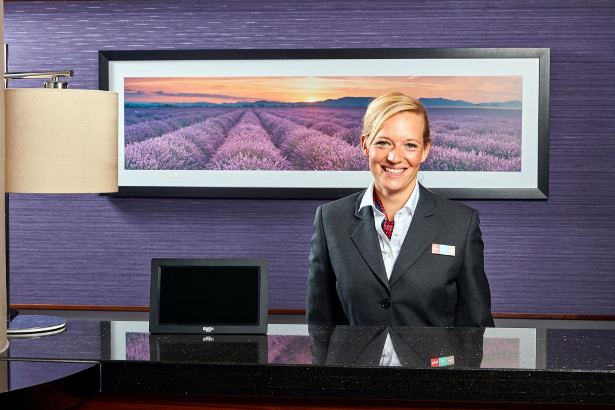 Pitpat dog activity monitor is the perfect gift for dog lovers! www.pitpatpet.com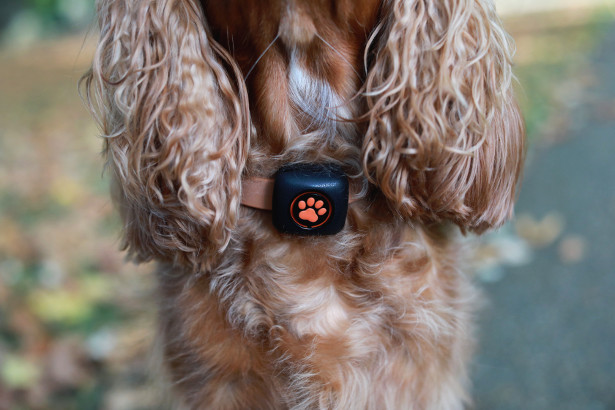 FACEBOOK | INSTAGRAM | TWITTER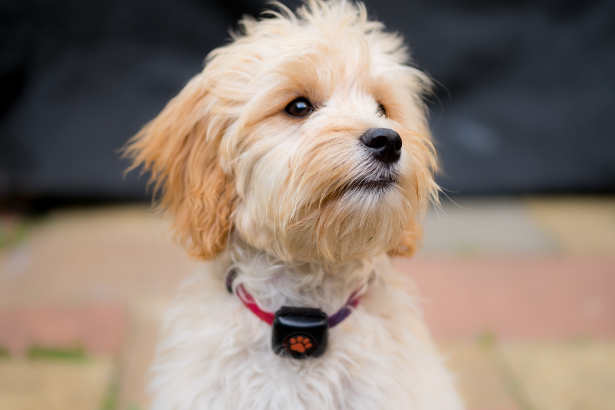 The small, lightweight device called PitPat attaches to the dog's collar and connects via Bluetooth a free smartphone app. The app gives your dog a tailored exercise goal based on their age, weight and breed and the tracks their daily activity breaking it down into walking, running, resting and playing. The app also shows distance traveled and calories burnt.
Customers love our product (check out our FB reviews) and we will also be donating £1 to the RSPCA for every unit sold over the Christmas period and for a limited time thereafter.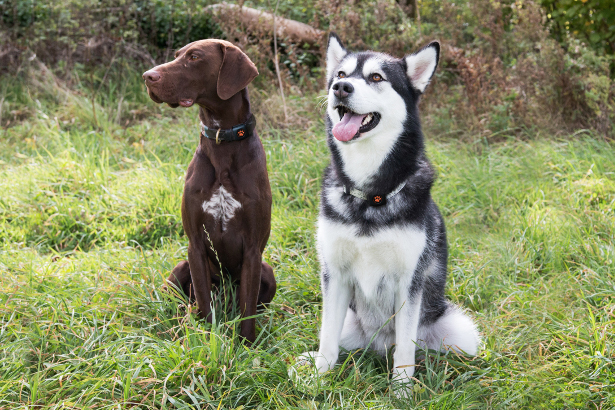 PitPat is the perfect companion to help ensure your dog stays happy and healthy. Get yours in time for Christmas at www.pitpatpet.com.
Get a tailored exercise goal for your dog/s
Track their walking, running, resting and playing
See how many miles they've traveled
Lightweight | Rugged and waterproof | One year battery life | Made in the UK | RRP £49.99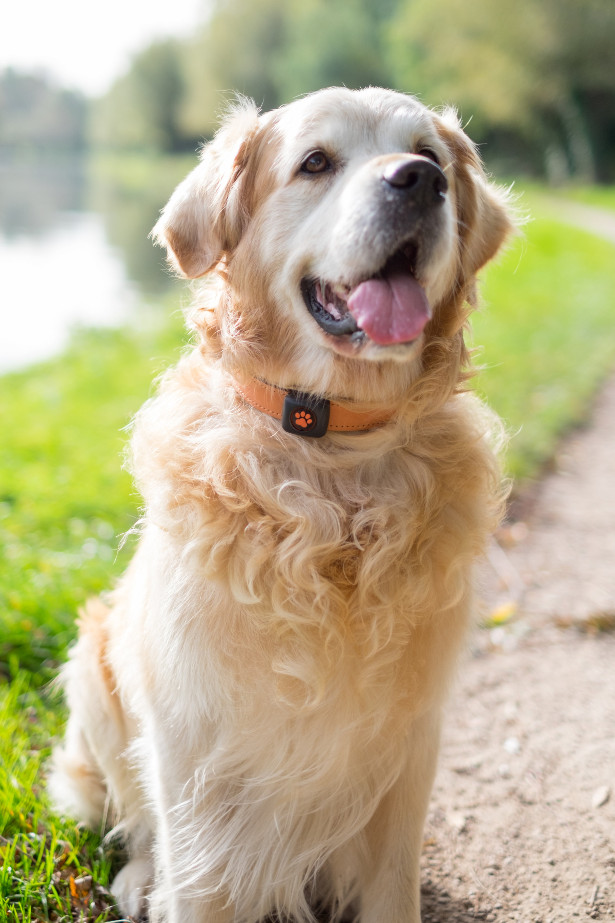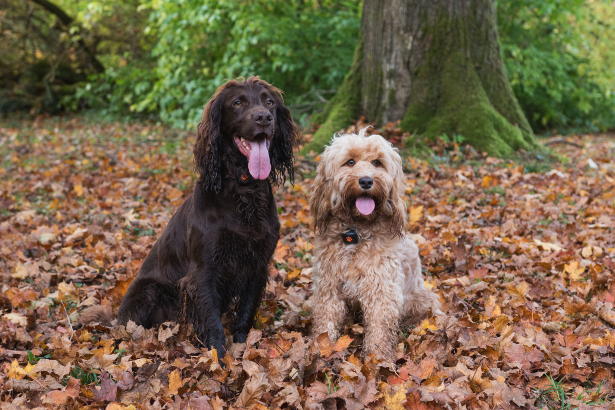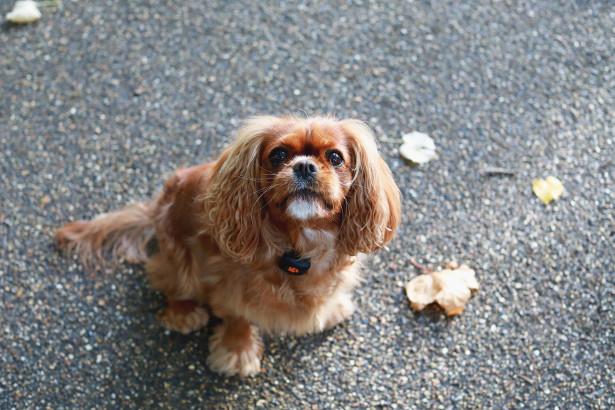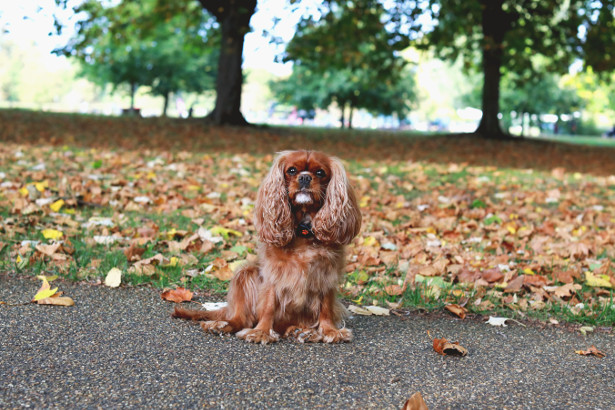 Come All Ye Tech Lovers!

This year, NETGEAR has the perfect gift for every type of tech lover. Whether you'll be spending the festive period gaming, streaming your favourite film or simply taking in all the features of your smart home, NETGEAR has the solution.  www.netgear.co.uk

FACEBOOK | TWITTER | YOUTUBE | INSTAGRAM
NETGEAR Nighthawk Mesh X8000 Perfect for: the gamer who needs seamless streaming This AC3000 Tri-band WiFi Range Extender with patented FastLane3 technology boosts your WiFi to the extreme with speeds up to 3Gbps. From your garage to the garden, eliminate WiFi dead zones and extend range to hard-to-reach areas of your home. EX8000 is the most advanced tri-band WiFi extender that includes a dedicated 5GHz band with up to 1.7Gbps for extending internet speeds to your all of your devices, ensuring a seamless streaming experience.
Available from December 1st 2017 on Amazon.co.uk, available to pre-order now at RRP £159.99.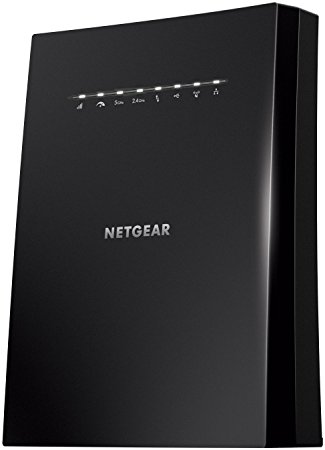 Arlo Pro Perfect for: anyone wanting to stay connected to their home With brilliant HD video quality, two-way audio, live streaming, free cloud recording and instant alerts, the Arlo Pro smart security camera lets you watch over what you love from every angle, indoors and out, day and night. Whether you're travelling over the festive period and want to check in on your beloved house plants, or you're simply keeping an eye out for Santa visiting, Arlo Pro provides the perfect solution.
Available from Maplin and Amazon.co.uk, 2 camera and base unit RRP £499.99. Accessories and additional skews ranging from £4.99 – £829.98.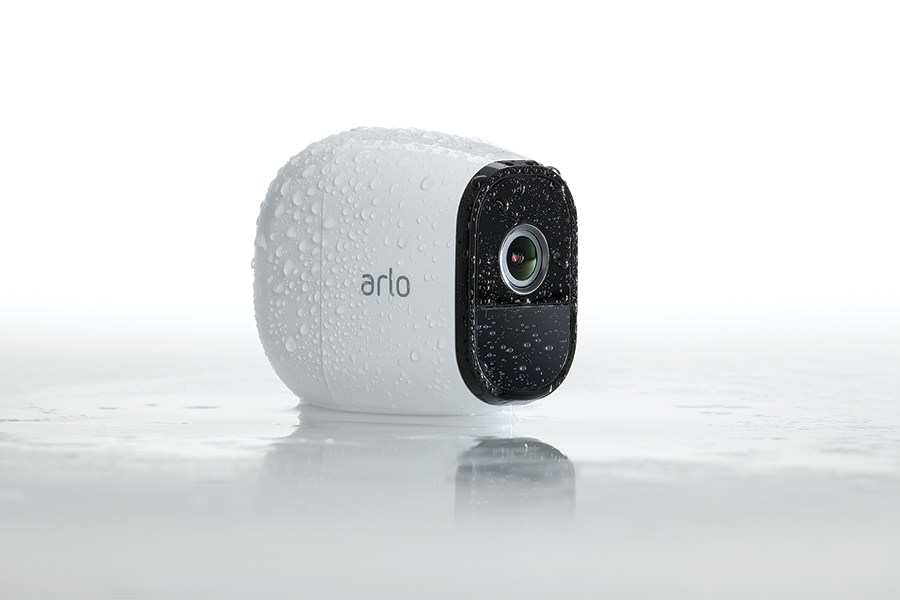 The NETGEAR Orbi range (RBK30, RBK40, RBK50) Perfect for: the style conscious smart home owner As your home and its connected devices continue to grow, so should your WiFi! Dedicated WiFi connection between the router and the satellite helps maximise internet speeds for 4K streaming and connections to multiple devices, meaning you can enjoy all that your smart home has to offer with the speed and power it deserves.
Available from Maplin and Amazon.co.uk, Orbi RBK30 available today at RRP £219.99. Accessories and additional skews ranging from £14.99 – £322.55.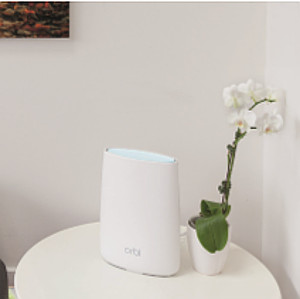 Arlo Baby Perfect for: the young family hoping for a silent night The all-in-one answer for families looking for a smart baby monitoring camera. With 1080p HD video, lullaby player, night light, rechargeable battery and air sensors; there is no better solution for achieving silent nights over the festive period.
Available from Maplin and Amazon.co.uk, Smart Monitoring Camera RRP £269.99. Accessories and additional skews ranging from £24.99 – £34.99.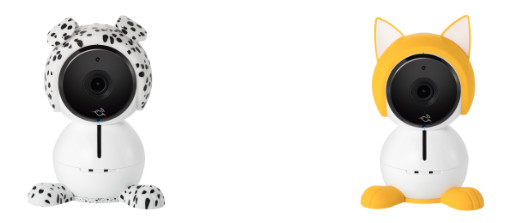 Old Pulteney
12-Years-Old: The youngest of the core collection and 'unashamedly excellent', Old Pulteney's 12-years-old is the definitive expression in the Old Pulteney family. Matured wholly in air-dried, hand-selected ex-bourbon casks, the 12-years-old offers a smooth medium-bodied whisky boasting a sweet long-lasting finish. With its citrus and salty back notes, pair this whisky with some homemade fudge for a wonderful whisky treat.
Affordable and fabulous isABelt make great gifts or stocking stuffers … Also their belts are TSA friendly and are slim and bulk free! www.isABelt.com 20% discount using code 'Gift20'
FACEBOOK | TWITTER | YOUTUBE | LINKEDIN | INSTAGRAM | PINTEREST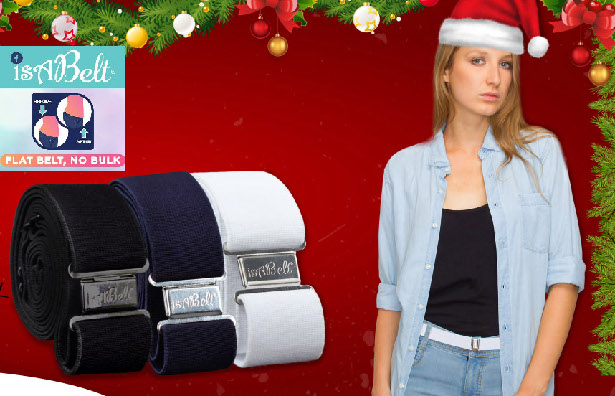 isABelt has got you covered. You'll find it has many stylish uses.
The isABelt eliminates belt bulk and gives you that instant nip n' tuck after they stretch out.
1. You are looking for a stylish belt solution to curb those "OMG my panties are peeking out" moments (eek)
2. You are looking for a TSA friendly belt that won't set off alarms and you don't need to remove at security (yea)
3. You've recently lost weight and don't want to buy new pants yet (congrats!)
4. Your baby bump is just big enough that you can't button the top button (It happens to all of us)
5. You just give birth but can't fit back in your regular pants yet (time helps….hang in there)
Get something for yourself or start your holiday shopping early.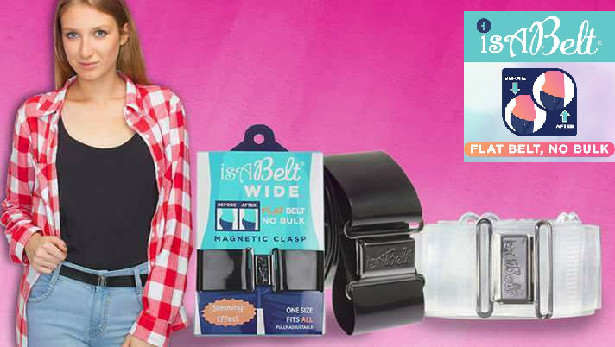 Are you tough enough to tackle this? The Departing Details workbook is the ultimate gift of kindness for your family.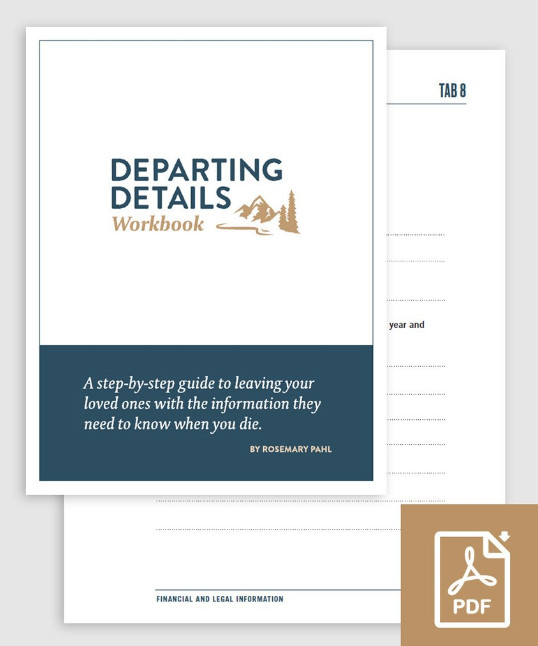 Are you tough enough to tackle this? The Departing Details workbook is the ultimate gift of kindness for your family. Every adult with assets and/or dependent's needs to complete this workbook. It is a step-by step guide to leaving your loved ones with the information they need to know when you die or have an incapacitating injury or illness. It is a simple to use collection system and is the essential companion to your will. It is a new product, only available since April 2017 at www.estateworkbook.com
You can instantly download a copy for $24.99 Canadian ( approximately 15 GBP) and insert it in a binder of your choice. It has sold in 9 countries. The Workbook is an excellent gift for your partner, spouse or parents. If they don't do it now, you will have to do it someday! This gift will be appreciated and not forgotten. Don't kick this topic down field. Tackle it now!

   PLUS WATCHES pluswatches.co.uk Beautiful authentic designer watches at such low prices!
FACEBOOK | TWITTER | INSTAGRAM
Beautiful authentic designer watches at great prices from your favourite brands including Michael Kors, Armani and more.
Hugo Boss HB1513093 Mens Brown Croc-Embossed Leather Watch
Was £429.00 Now £203.99
See more at :- www.pluswatches.co.uk/shop/hugo-boss-hb1513093-mens-brown-croc-embossed-leather-watch/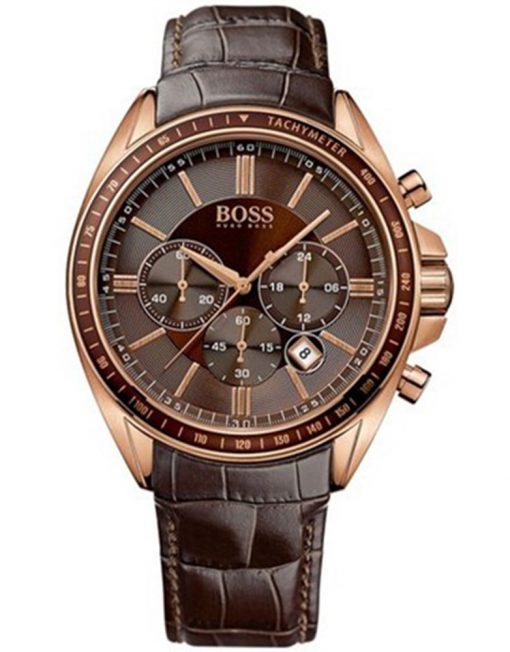 Hugo Boss HB1512962 Ikon Stainless Steel Mens Watch
Was £429.00 Now £217.99
See more at :- www.pluswatches.co.uk/shop/hugo-boss-hb1512962-ikon-stainless-steel-mens-watch/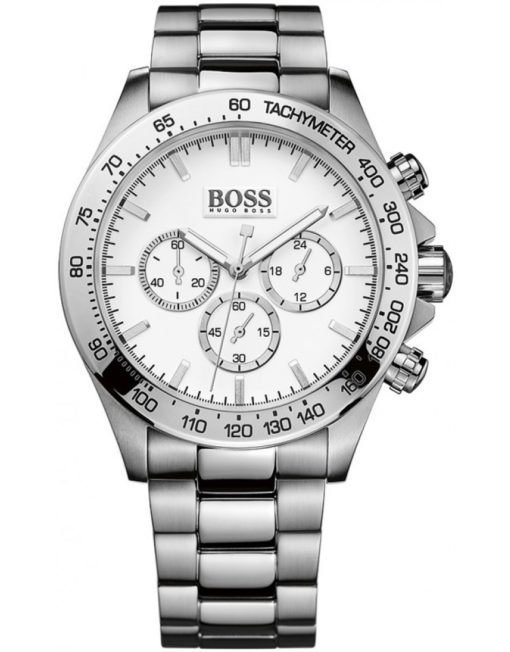 Daniel Wellington DW00100128 Classic Man 40mm Black York Mens Watch
Was £189.00 Now £101.99
See more at :- www.pluswatches.co.uk/shop/daniel-wellington-dw00100128-classic-man-40mm-black-york-mens-watch/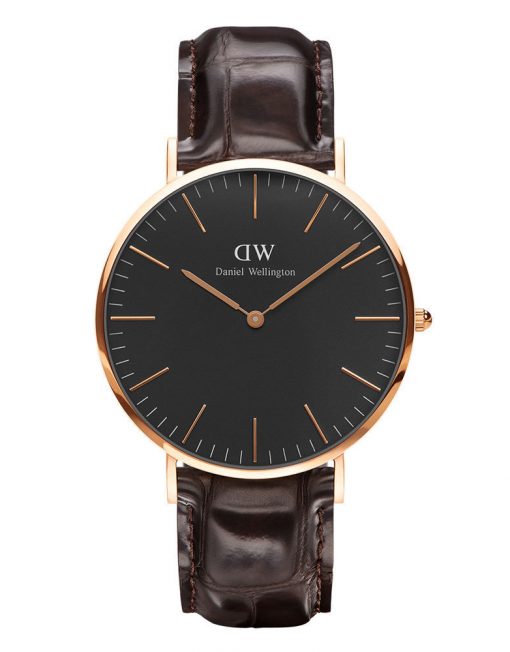 Michael Kors MK5191 Ladies Runway Black Watch
Was £249.00 Now £123.99
See more at :- www.pluswatches.co.uk/shop/michael-kors-mk5191-ladies-runway-black-watch/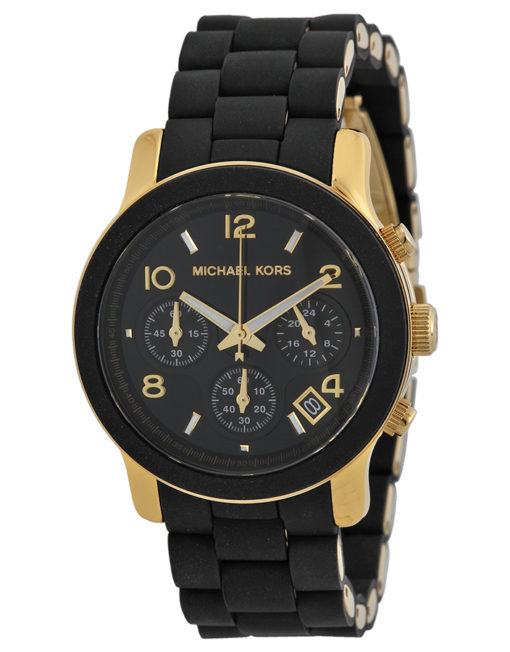 Hugo Boss HB1513080 Mens Silver Stainless Steel Watch
Was £499.00 Now £197.99
See more at :- www.pluswatches.co.uk/shop/hugo-boss-hb1513080-mens-silver-stainless-steel-watch/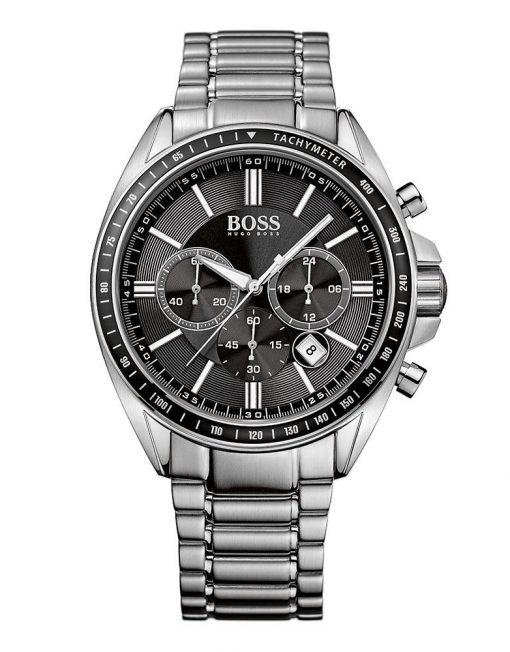 Marc By Marc Jacobs MBM3056 Amy Gold-Tone Ladies Watch
Was £209.00 Now £131.99
See more at :- www.pluswatches.co.uk/shop/marc-by-marc-jacobs-mbm3056-amy-gold-tone-ladies-watch/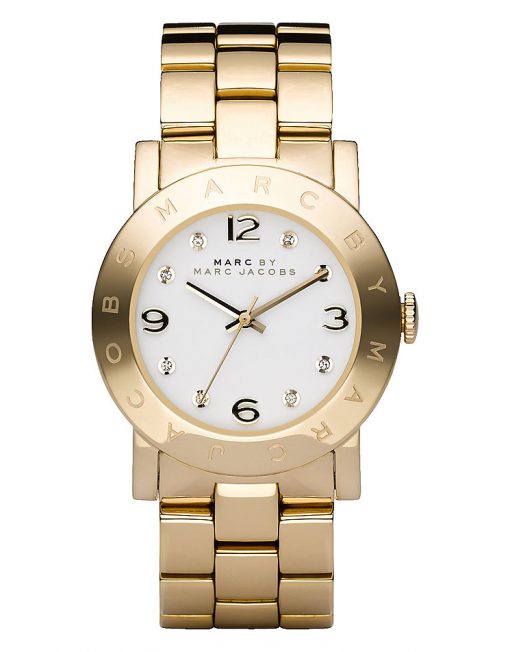 Emporio Armani AR5920 White Sportivo Ladies Watch
£399.00 £135.99
See more at :- www.pluswatches.co.uk/shop/emporio-armani-ar5920-white-sportivo-ladies-watch/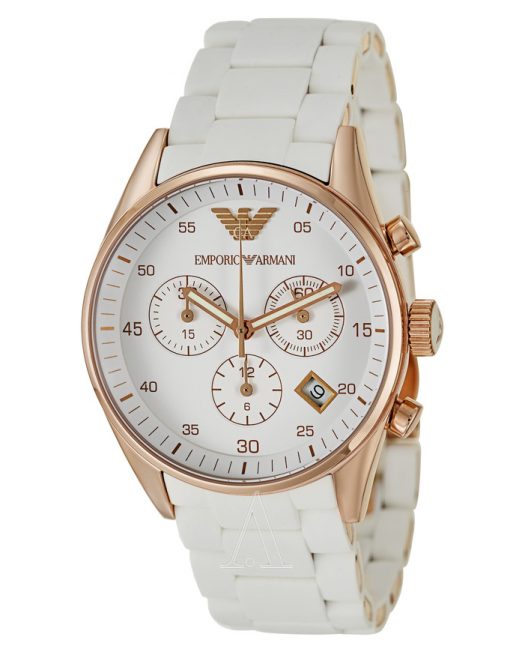 Diesel DZ7315 Mr. Daddy Gunmetal Mens Watch
Was £379.00 Now £173.99
See more at :- www.pluswatches.co.uk/shop/diesel-dz7315-mr-daddy-gunmetal-mens-watch/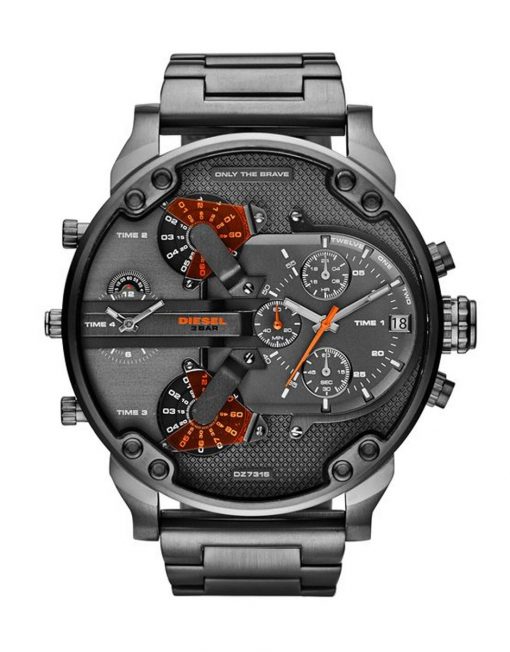 Hugo Boss HB1513086 Black Nylon Mens Watch
Was £359.00 Now £164.99
See more at :- www.pluswatches.co.uk/shop/hugo-boss-hb1513086-black-nylon-mens-watch/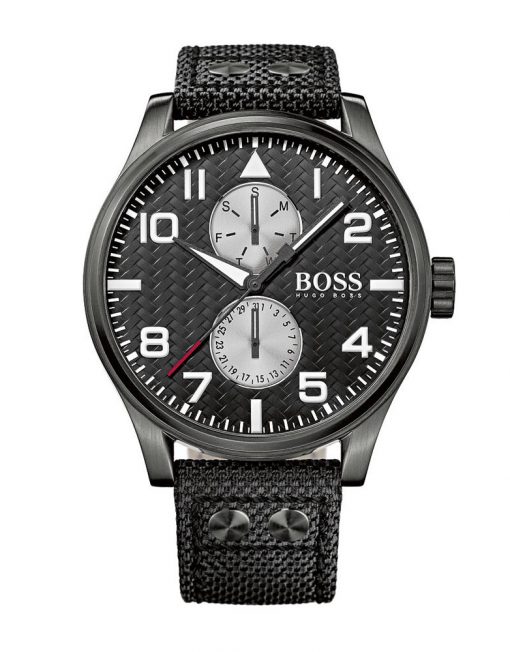 Marc By Marc Jacobs MBM1266 Baker Ladies Watch
Was £189.99 Now £69.99
See more at :- www.pluswatches.co.uk/shop/marc-by-marc-jacobs-mbm1266-baker-ladies-watch/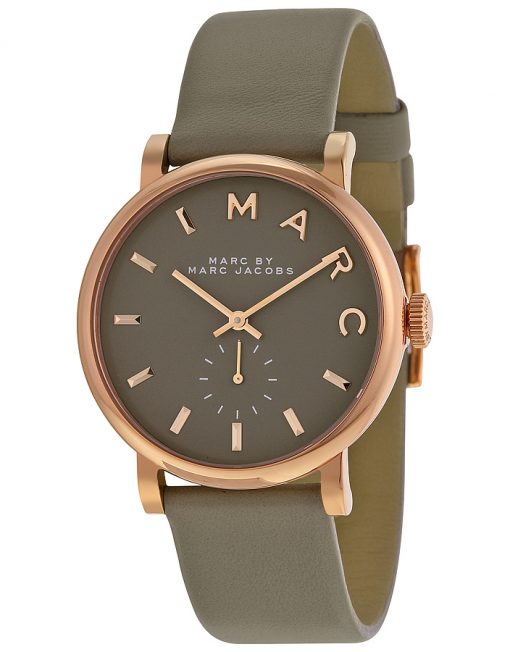 Marc Jacobs MBM3100 Ladies White Dial Silver Stainless Steel Band Watch
Was £250.00 Now £128.99
See more at :-  www.pluswatches.co.uk/shop/marc-jacobs-mbm3100-ladies-white-dial-silver-stainless-steel-band-watch/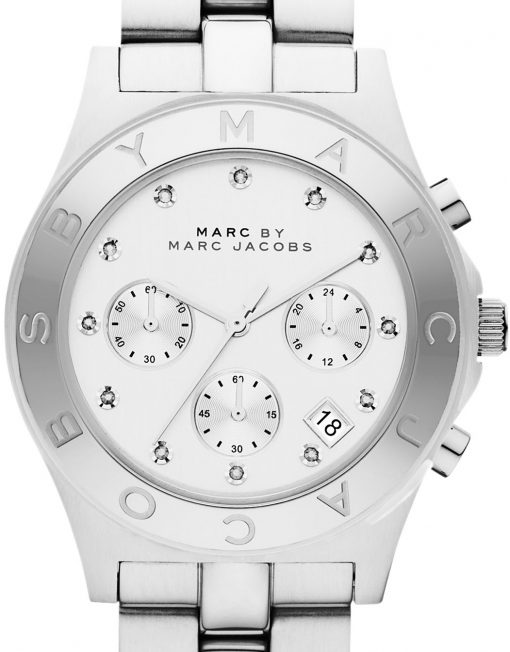 Emporio Armani AR9101 Mens Silver Dial Brown Leather Strap Watch
Was £250.00 Now £127.99
See more at :- www.pluswatches.co.uk/shop/emporio-armani-ar9101-mens-silver-dial-brown-leather-strap-watch/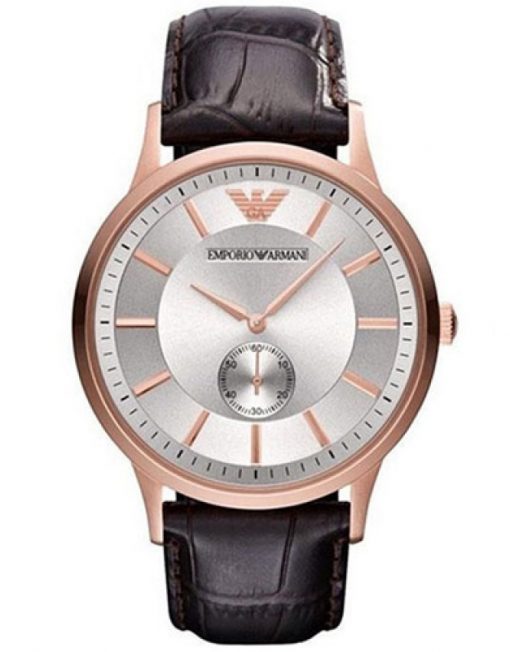 Emporio Armani AR9100 Mens Black Leather Watch
Was £250.00 Now £143.99
See more at :- www.pluswatches.co.uk/shop/emporio-armani-ar9100-mens-black-leather-watch/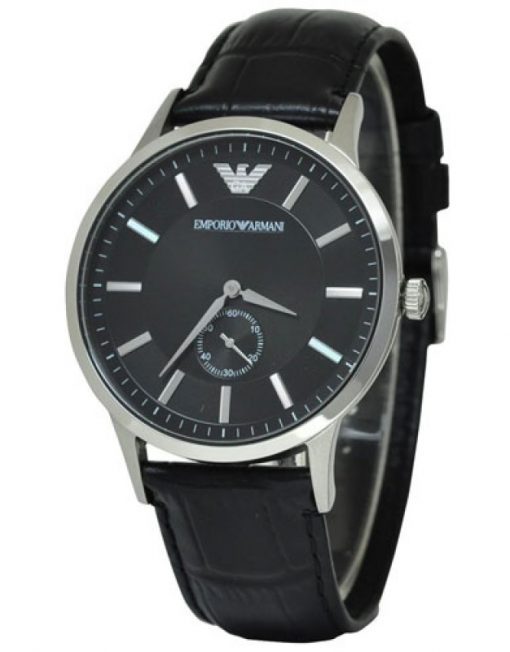 Emporio Armani AR8031 Ladies White Dial Two Tone Bracelet Watch
Was £250.00 Now £160.99
See more at :- www.pluswatches.co.uk/shop/emporio-armani-ar8031-ladies-white-dial-two-tone-bracelet-watch/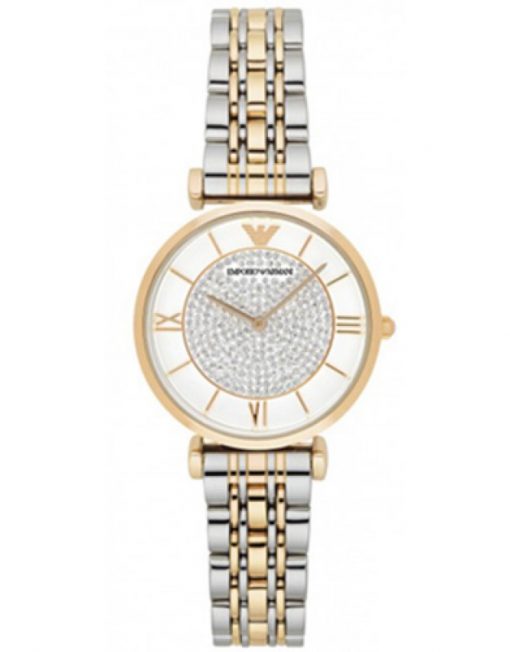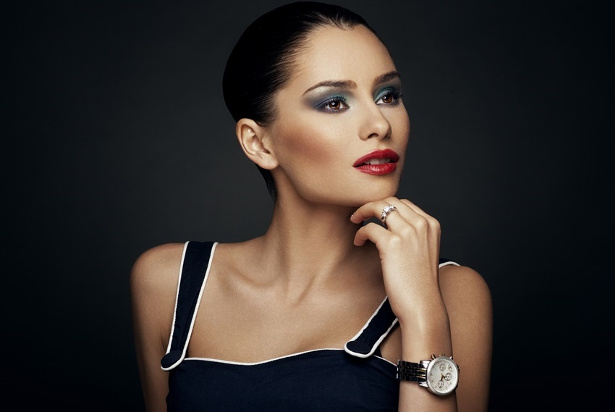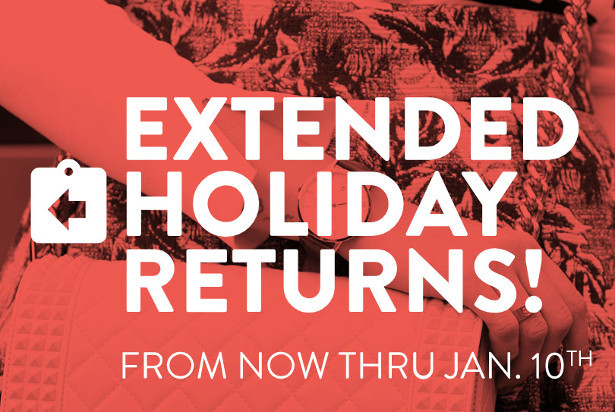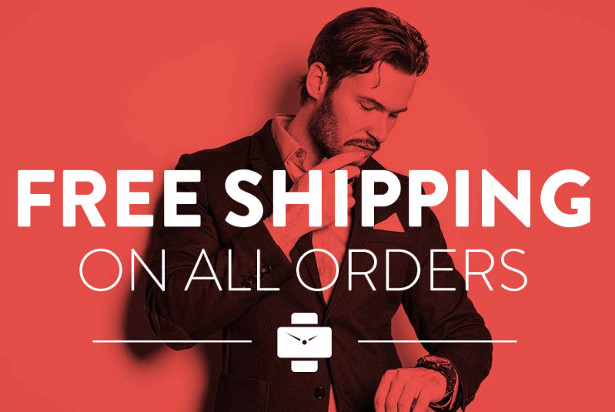 Artefact Bespoke Tailoring London

How It works:
1. Book your free consultation to explore fabrics, designs and ask questions. No obligation for a purchase.
2. Liked what you saw? Get measured and select every detail of your garment. You will be guided through every step.
3. Give us 4-5 weeks to complete your garment.
4. You will be called for a fitting. Should minor alterations be required, we will take care of them within a few days.
To book your no obligation consultation
Call 02071297557
Email: enquiries@theartefact.com
theartefact.com
www.instagram.com/artefactlondon/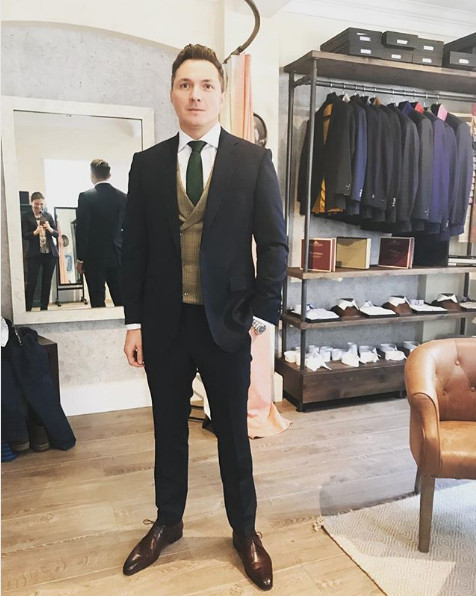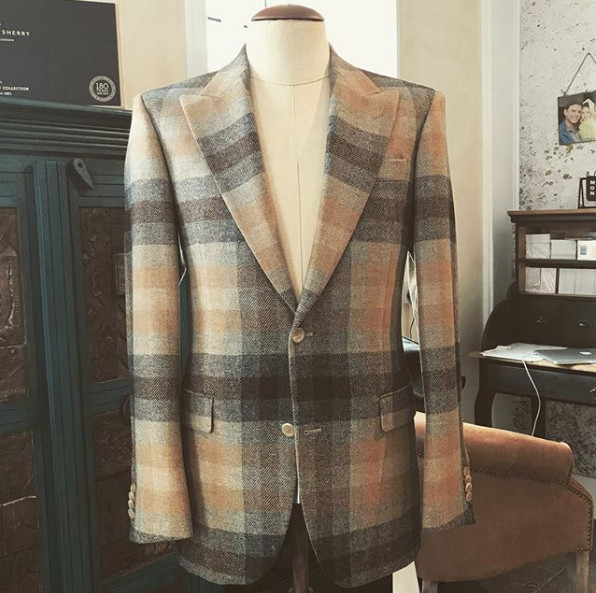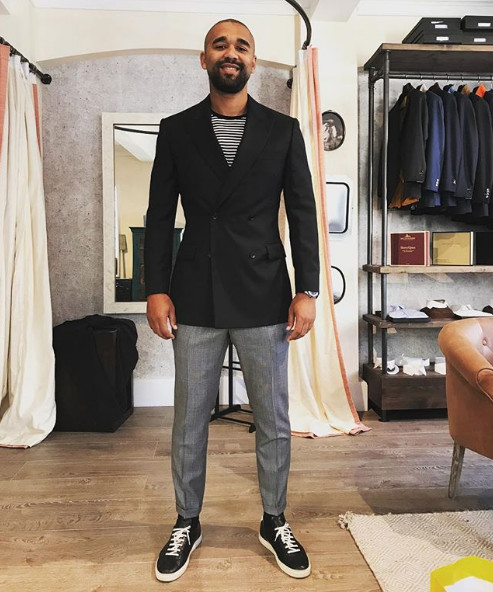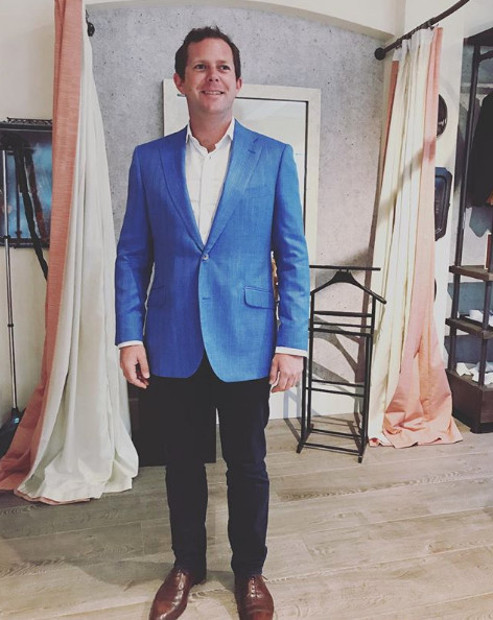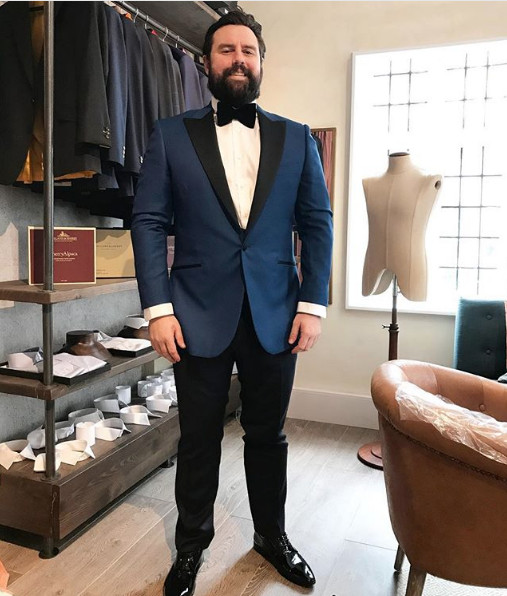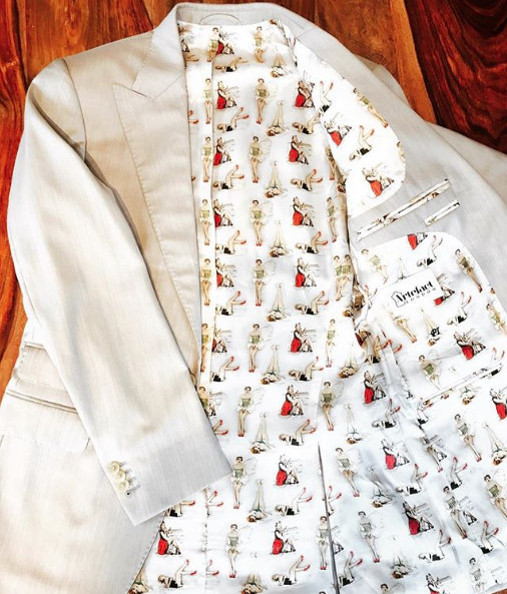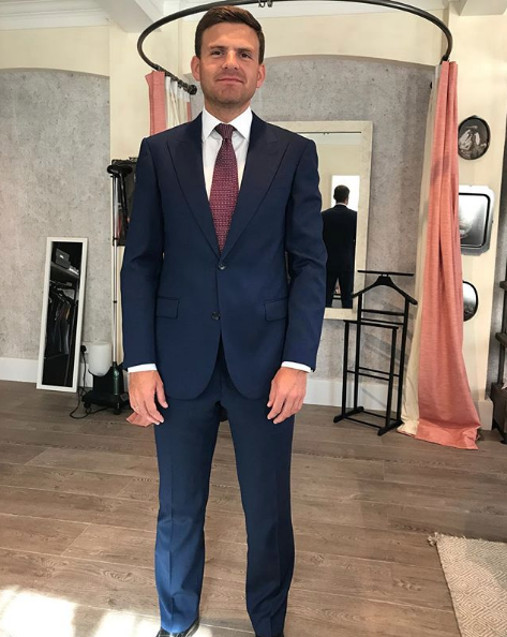 Shop Sock Prints Custom Socks Printed in Rugby Themes or any Themes >> shopsockprints.com, Custom Socks For Happy Soles!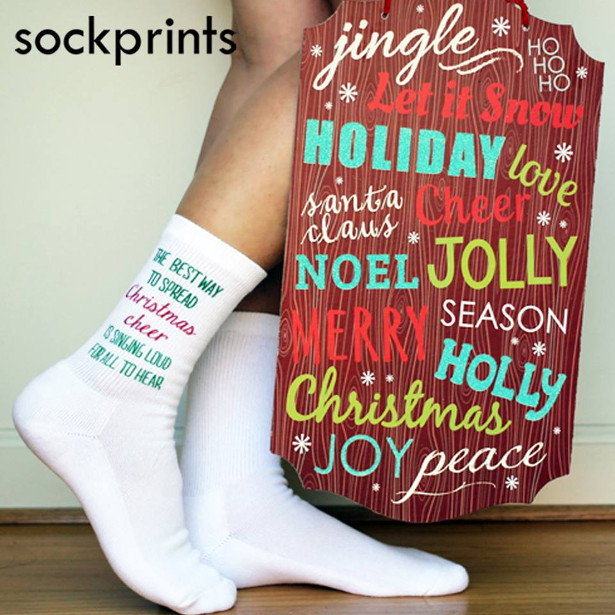 TWITTER | FACEBOOK | PINTEREST | GOOGLE+ | INSTAGRAM | TUMBLR | YOUTUBE
We personalize socks by the pair! Visit our website for more ideas: www.sockprints.com
In 2009, what started out as a "just for fun" idea of printing a few pairs of socks for a club soccer team has become "sockprints", a new web-based custom sock printing business where anyone can upload a design or photo and have it printed on a variety of sock styles (silhouettes).
"Can you print on socks?" was the question from one entrepreneurial soccer mom to another who runs a successful direct to garment printing business. The first attempt was a success, but took about 30 minutes to print just one pair! The second try was much quicker using a cardboard insert specially designed to hold several pairs of socks at one time for printing. The patented process allows us to print a few pairs at a time, making it easy to print creative and original designs provided by you.
If you ever thought, "wouldn't this look great on a pair of socks?" here is your opportunity!
The sockprints product line includes full print, no show, crew, and knee high socks. Any image that can be uploaded (png, jpeg, or pdf file) and fits into the specified dimensions will work (designs considered offensive, licensed or copyrighted cannot be printed). Logo's, graphic designs, words, photos – the ideas are endless!
Here are a couple of links to a some sections of interest to for rugby fans!
Custom printed RUGBY socks – shopsockprints.com/collections/custom-printed-rugby-socks
Custom socks for pet owners – shopsockprints.com/collections/pet-love-socks
Create your own custom socks – shopsockprints.com/collections/custom-printed-socks

Scimitar Sports. The Highest Quality Performance Sportswear for clubs, charities, corporate events and mas participation marathons, matches and sportives. www.scimitarsports.com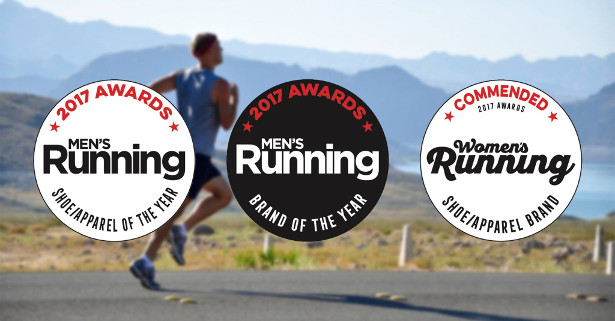 FACEBOOK | TWITTER | LINKEDIN | INSTAGRAM | GOOGLE+
We strive to offer our clients excellent value through:
* Dedicated customer service
* Professional advice
* Cost-cutting technology driven initiatives.
Scimitar has grown from strength to strength and is presently manufacturing over 1,300,000 garments and promotional items per year, becoming a true industry leader in the process.
We manufacture the highest quality performance sportswear for clubs, charities, corporate events and mass participation marathons, matches and sportives.
We are as comfortable with orders of 10 pieces (regularly produced for the cycle market) to orders in excess of 50,000.
Black Friday/Cyber Monday Deal 1
Black Friday deals from Scimitar, the custom rugby kit specialists. Purchase full rugby tour kit and get free water bottles, plus half price custom warm up t-shirts*.
For more info see>  scimitarsports.com/rugby . Quote 'Black Friday Deal' on enquiry
Black Friday/Cyber Monday Deal 2
Black Friday deals from Scimitar, the custom rugby kit specialists. Make the most of our Black Friday Bundle. Custom kit, wet top and stadium pants from just £95*.
For more info see>  scimitarsports.com/rugby . Quote 'Black Friday Deal' on enquiry
Black Friday/Cyber Monday Deal 3
Black Friday deals from Scimitar, the custom rugby kit specialists. Get a FREE upgrade of your rugby team kit to our acclaimed elite cut*.
For more info see>  scimitarsports.com/rugby . Quote 'Black Friday Deal' on enquiry
T&Cs for all three:
*Minimum quantities of 15 kit units apply. Deals expire on Friday 1st December. Quote Black Friday Deal on enquiry. For more information, email charley@scimitarsports.com.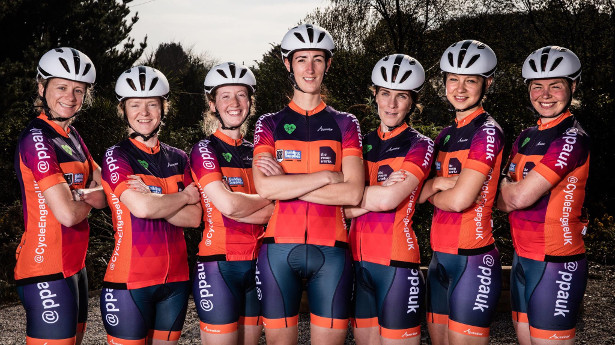 We are specialists in the manufacture of sublimation print, technical sports wear. We have particular expertise in cycle wear, running wear, triathlon kit, rugby playing kit, American football uniforms and medium to large runs of bespoke run, cycle, charity and corporate event and fundraising shirts.
As a leading manufacturer of sublimation print garments, Scimitar Sports is skilled in a number of print processes, ensuring that our clients receive the best value print options for their design.
Our experienced sales advisors will be on hand to offer guidance on the best fabrics, the right patterns and how to keep the cost of your garment within your budget.
Place a bespoke order with Scimitar and you can expect:
* Unrivalled support from initial brief through to delivery and aftercare.
* Premium quality garments and equipment.
* Marketing and PR initiatives to help enhance your brand/service.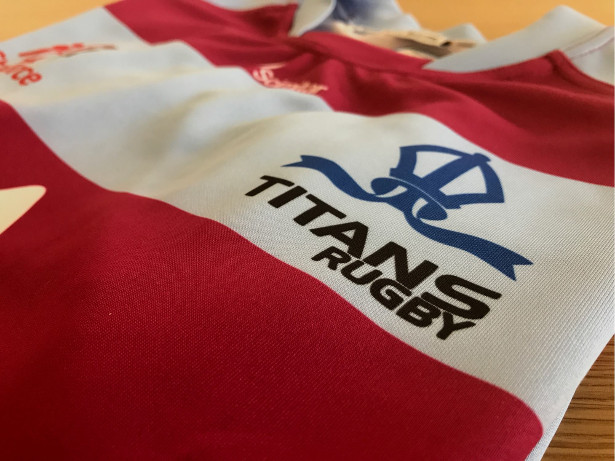 Pokémon The Sun and Moon Crimson Invasion trading cards! www.pokemon.com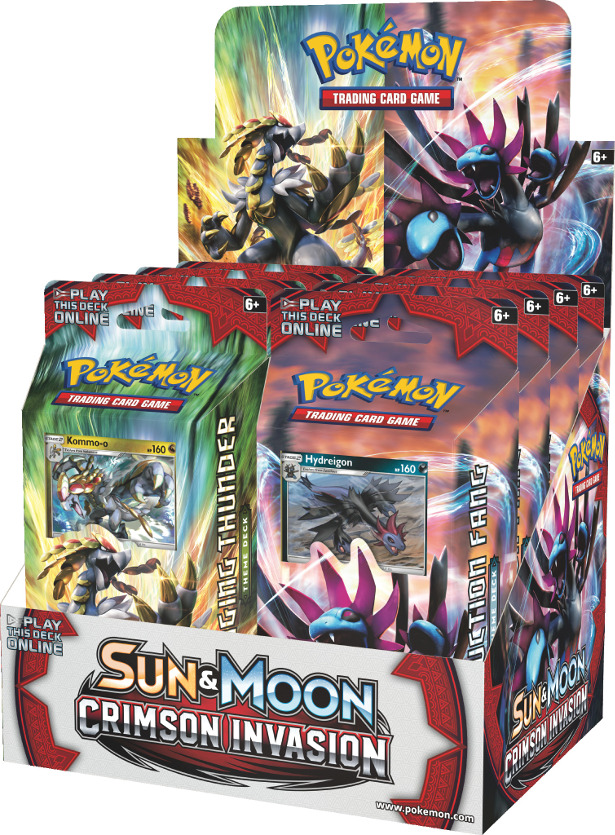 FACEBOOK | YOUTUBE | TWITTER | INSTAGRAM | TUMBLR
Pokémon burst onto the video game scene in Japan back in 1996, and today, over 20 years later Pokémon continues to be a global phenomenon and one of the most successful video game franchises of all time.
The original premise was to create something that would capture the childhood wonder of discovering new creatures, collecting them and sharing the experience with friends. Over twenty years on, that vision remains at the heart of Pokémon's appeal to the local market – discovering, collecting, battling, trading and sharing.
Pokémon is a globally successful brand which spans video games, a trading card game, an animated TV series, films, mobile apps and a wide range of products designed to delight fans the world over this Christmas!
The Sun and Moon Crimson Invasion trading cards are 60-card pre-constructed decks designed to introduce players to the Pokémon Trading Card Game and allow them to play right away. Available from all good retailers!
This Christmas why not give The Dubliner Irish Whiskey. Irish whiskey is growing in popularity and would make a different Christmas present and there is a great range of whiskeys to choose from  www.dublinerwhiskey.com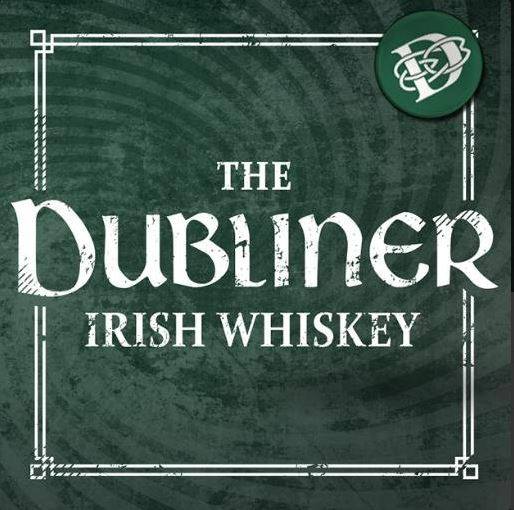 FACEBOOK | TWITTER | INSTAGRAM
The Dubliner Irish Whisky
Launched in 2015 this is a great introduction to Irish Whiskey for those looking for an approachable, smooth whiskey that works equally well on the rocks, in an Irish coffee or in a cocktail. The Dubliner is a blend of single malt and grain whiskeys, aged in the finest Bourbon oak casks which are individually selected for blending giving a warm and smooth whiskey, with a lasting finish. Perfect for a cold winters day is The Dubliner Irish Whiskey Irish Coffee: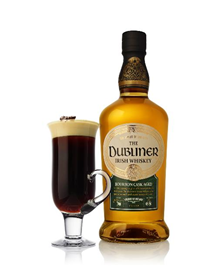 Heat a tall stemmed glass with boiling water. Once warmed, pour out hot water, add two teaspoons of brown sugar and one cup of hot coffee, stirring until dissolved. Add 25ml The Dubliner Irish Whiskey and stir gently. Slightly whip double cream to a thicker consistency. Pour the cream from a jug over the back of a teaspoon until it reaches the rim of the glass. Garnish with 3 coffee beans.
Available from: Amazon, thewhiskyexchange.com, thedrinkshop.com, masterofmalt.com, bringabottle.co.uk and 31Dover.com. RRP: £22.50 for 70cl. ABV: 40%
The Dubliner Irish Whiskey & Honeycomb Liqueur
The Dubliner Master Blender was inspired to create a 'Liquid Crunchie' and the result is The Dubliner Irish Whiskey & Honeycomb Liqueur. This is a smooth blend of honeycomb, caramel and triple distilled Irish Whiskey which is crafted in Ireland and is an excellent addition to the Christmas drinks cabinet and great for making cocktails. A refreshing cocktail for Christmas day is The Dubliner Whiskey & Honeycomb – Dubliner Lemonade: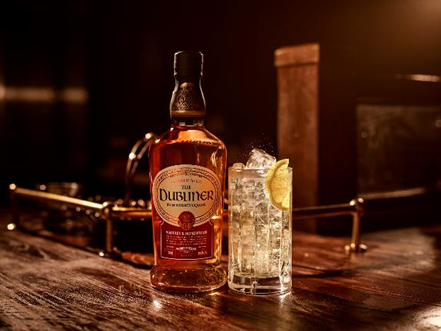 Pour 50ml The Dubliner Whiskey and Honeycomb Liqueur over ice in a highball glass and top with lemonade. Garnish with a wedge of lemon.
Available from: 31Dover.com, masterofmalt.com, Amazon, TheDrinkShop.com, thewhiskyexchange.com and bringabottle.co.uk. RRP: £22.50 for 70cl. ABV: 40%
https://www.thedrinkshop.com/item/14606/the-dubliner-whiskey-honeycomb
The Dubliner 10 Year Old
The Dubliner Irish Whiskey has released a limited edition 10-year-old single malt whiskey, distilled in copper pot stills and 100% matured in oak casks that previously held Kentucky Bourbon. The Dubliner 10 Year Old has a smooth, rounded finish that lingers long on the palate with hints of toffee, chocolate and vanilla at the end. With its stunning gift box, this would be a great present for someone you really wanted to spoil at Christmas.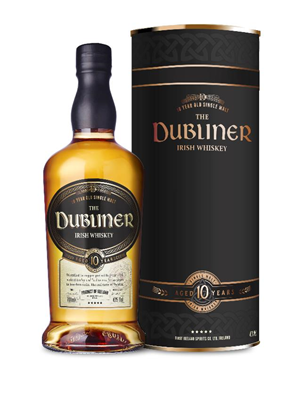 Available from: thewhiskyexchange.com, masterofmalt.com, TheDrinkShop.com, Royal Mile Whiskies and Amazon. RRP: £50 for 70cl. ABV: 42%
https://www.masterofmalt.com/whiskies/the-dubliner/the-dubliner-10-year-old-whisky/?srh=1
The Dublin Liberties Oak Devil Irish Whiskey
The Dublin Liberties is a premium whiskey for those looking for a more complex Irish Whiskey with depth and spirit. It is a non-chill-filtered 46% blend of malt and grain whiskies aged for many years in selected casks. It takes its name from the Liberties area of Dublin, a riotous quarter of the city known as "Hell" in the 1700s where an oak-carved devil stood watch over the entrance to The Liberties watching the mayhem happening within. This would be a brilliant present someone who wants something different this Christmas. The Old Fashioned Cocktail is back on trend, why not make it this Christmas with The Dublin Liberties Oak Devil: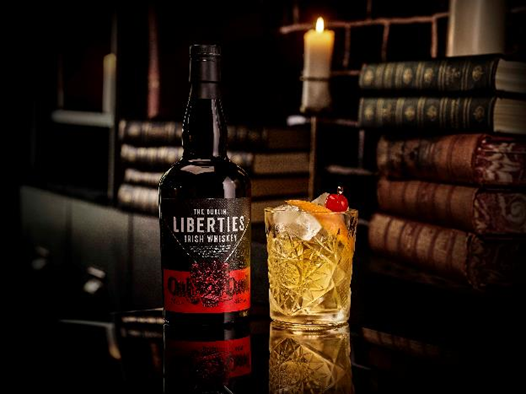 In an Old Fashioned glass stir 1 teaspoon of brown sugar into 70ml The Dublin Liberties Oak Devil until fully dissolved. Add 2 dashes of Orange Bitters and continue to stir slowly adding ice. Garnish with a twist of orange peel.
Available from: 31dover.com, thewhiskyexchange.com, masterofmalt.com, celticwhiskeyshop.com and Dublin Airport. RRP: £35.00 for 70cl. ABV: 46%
https://www.thewhiskyexchange.com/p/30058/dublin-liberties-oak-devil
The Dublin Liberties Copper Alley
A very spoiling gift would be The Dublin Liberties Copper Alley which was launched in October 2016. This is a limited release whiskey which is double-barrelled for 10 years in Bourbon casks and finished in 30-year-old Oloroso sherry casks, hand-selected by the Master Distiller, Darryl McNally, for six months. There are only 31 sherry casks of this unique whiskey which is non-chill-filtered and bottled at 46%.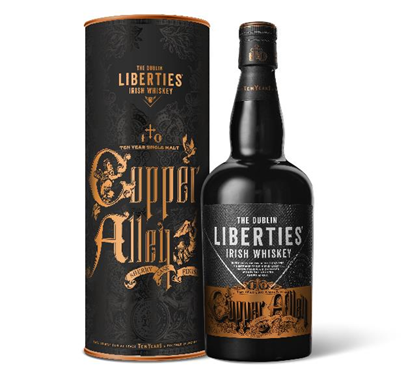 Available from: Harvey Nichols, thewhiskyexchange.com and celticwhiskeyshop.com. RRP: £65 for 70cl. ABV: 46%
http://www.celticwhiskeyshop.com/The-Dublin-Liberties-Copper-Alley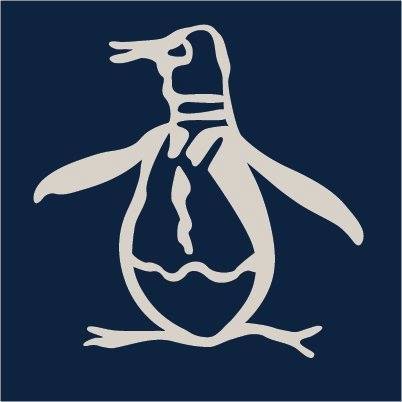 Is it even Christmas without a classic, fun pair of socks underneath the Christmas Tree?  www.originalpenguin.co.uk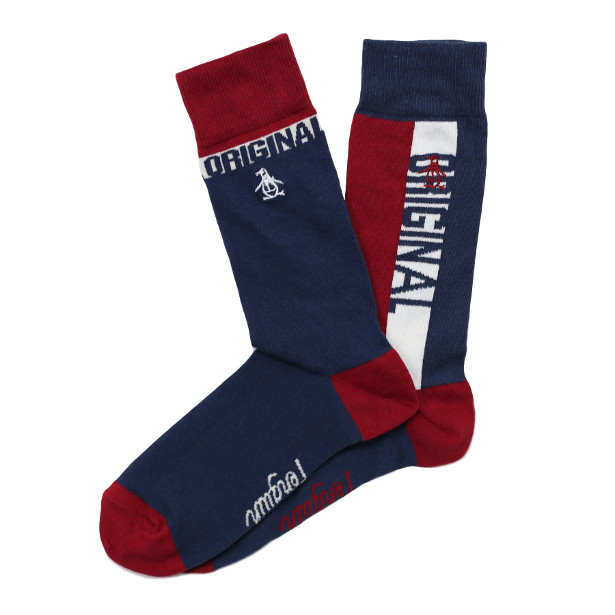 FACEBOOK | TWITTER | YOUTUBE | INSTAGRAM | PINTEREST
Here at Original Penguin we don't think so, so why not gift a selection with a retro sport tub sock style perfect for the insta-fitness god in the family or a pop of colour to be worn underneath your classic Oxfords or even luxury textured styles perfect to wear in that Boxing day walk with the dog. With Pete the penguin proudly stamping all of our socks it makes sense to invest in a great pair whether that's for yourself or your loved ones!
|
|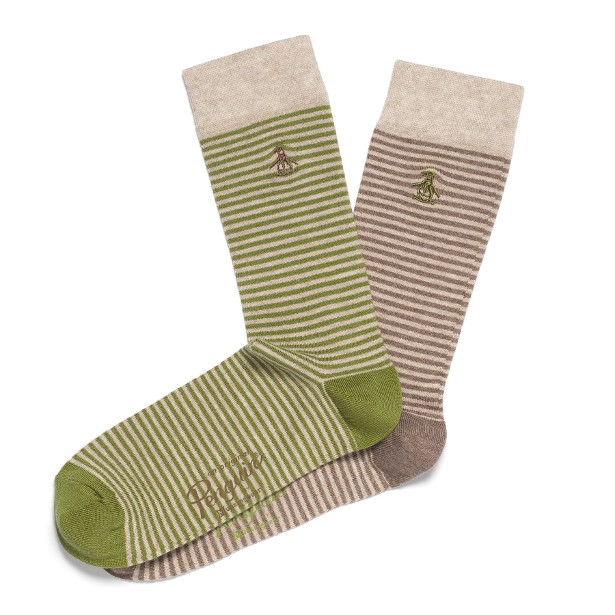 |
|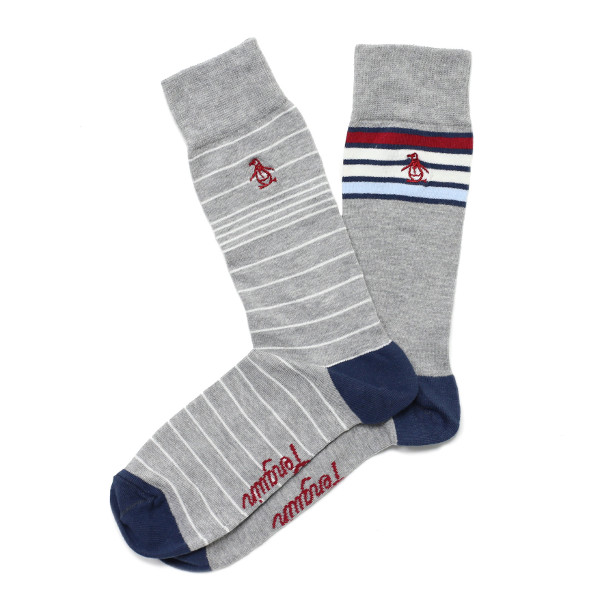 |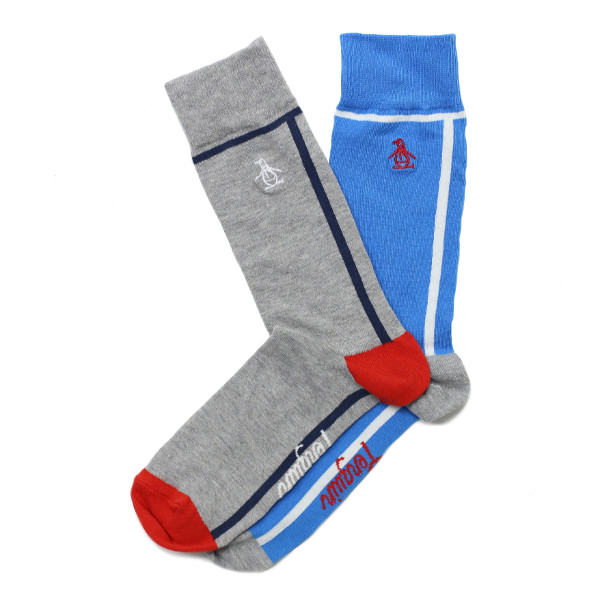 |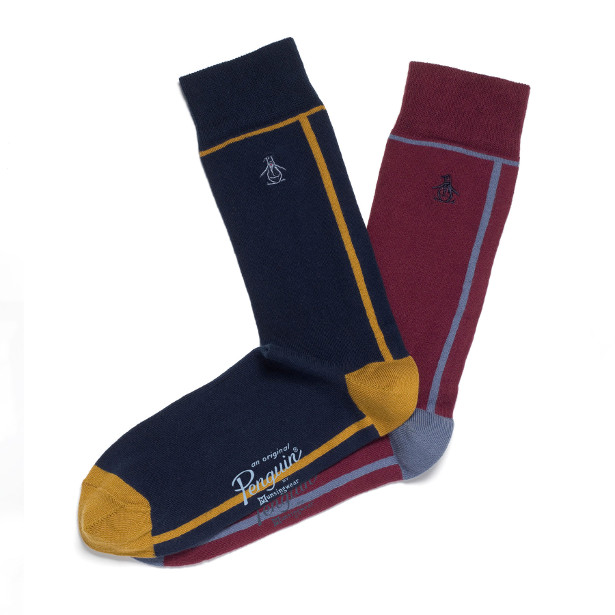 |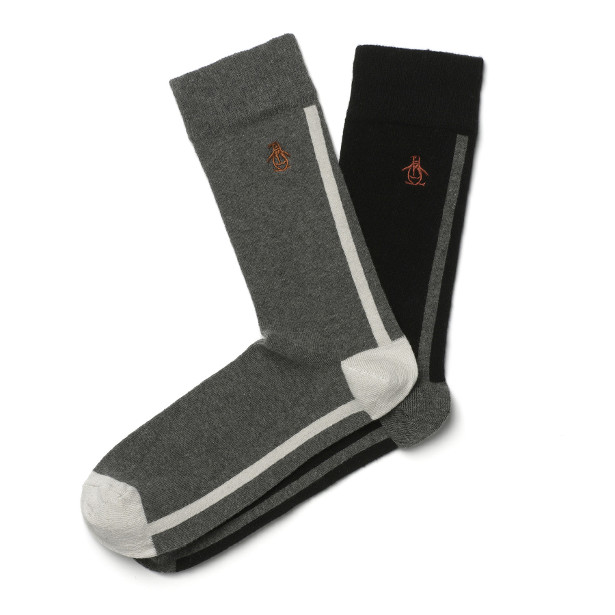 Bed Head TIGI for Men gift sets  www.bedhead.com

INSTAGRAM | FACEBOOK | YOUTUBE
BOOK! NEW RELEASE! 50 Wacky Things Humans Do by Walter Foster Jr. Creative Team Weird & amazing facts about the human body!  www.quartoknows.com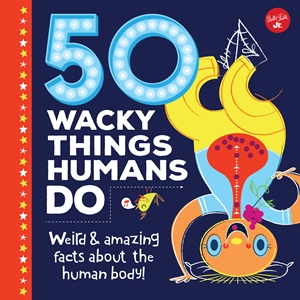 FACEBOOK | TWITTER | PINTEREST | GOOGLE+ | YOUTUBE | SNAPCHAT | PERISCOPE | BLOG
50 Wacky Things Humans Do describes 50 weird, wild, and unbelievable things the human body is able to do. Science has never been so much fun!
Did you know that when you sneeze it rockets out at over one-hundred miles per hour? How about that the average person sheds about five hundred million skin cells every day? What about the fact that most of the cells in your body are not even human?!
50 Wacky Things Humans Do gives you the dirt on 50 unbelievably weird things about the human body that seem too crazy to be true, but are! Whether amazing, silly, or just plain gross, these peculiar and fascinating things about the human body will surprise and delight fun-fact lovers of all ages.
50 Wacky Things Humans Do is just one book in Walter Foster Jr.'s Wacky Series. Be sure to also check out 50 Wacky Things Animals Do, Wacky Inventions Throughout History, and 50 Wacky Things Pet Do.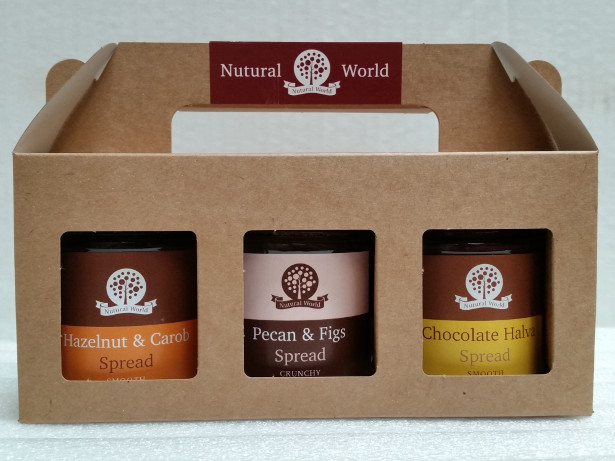 We've all gone nuts for nut butters and spreads recently, so this set of gourmet products from artisan producer Nutural World, who have 12 Great Taste Awards to their name, is sure to be a festive hit with any foodies in the family.
The Festive Spread Collection is made up of three of the company's most popular spreads and comprises of…
• Hazelnut and Carob Spread – keeps things simple with two high quality ingredients, 95% hazelnuts and 5% carob. The connoisseur's chocolate nut spread, with a luxurious and decadent taste.
• Chocolate Halva – add a taste of the East to your toast with this sumptuous dark chocolate spread that includes sesames and dates to produce a rich Oriental exotic flavour.
• Pecan and Figs Spread – this particularly festive spread is made with 90% pecans, which are lightly roasted and stone milled to preserve their great taste and aroma. The addition of figs results in an incredible flavour akin to a rich Christmas Pudding.
This unique Collection is available from www.nuturalworld.com for £15.99 and comes in a stylish presentation box.
Also available are a Luxury Nut Butter Collection, consisting of a jar each of Pistachio, Macadamia and Pine Nut butters, and an Almond Spread Collection, made up of Almond & Coconut, Smoked Almond and Almond Delight (almond and raisins, with a hint of rose essence) spreads.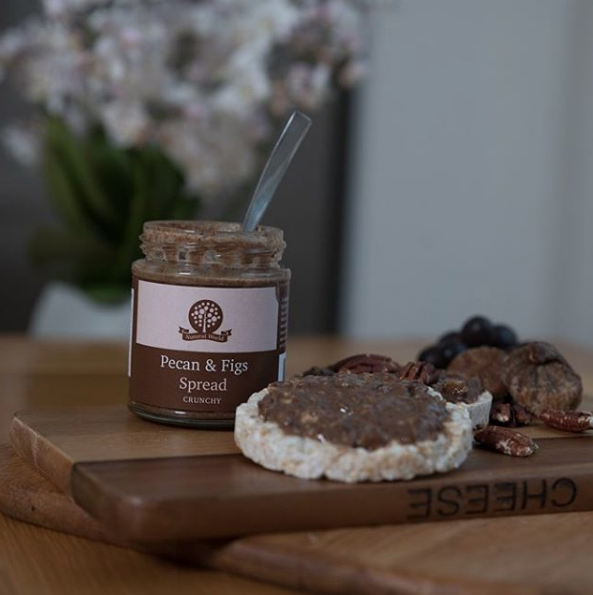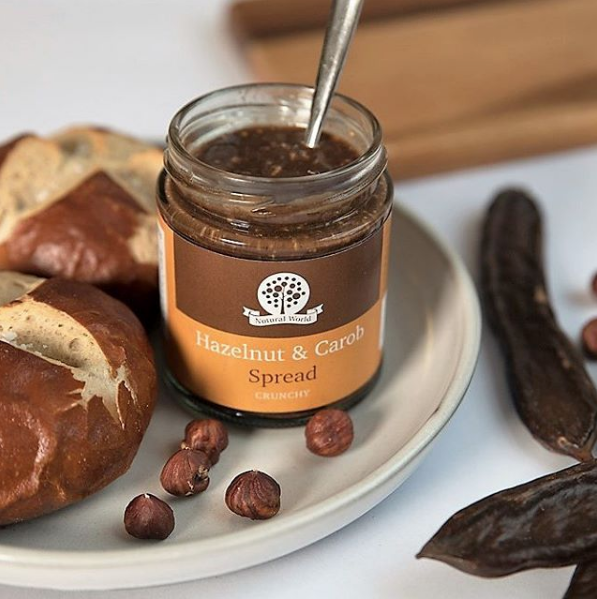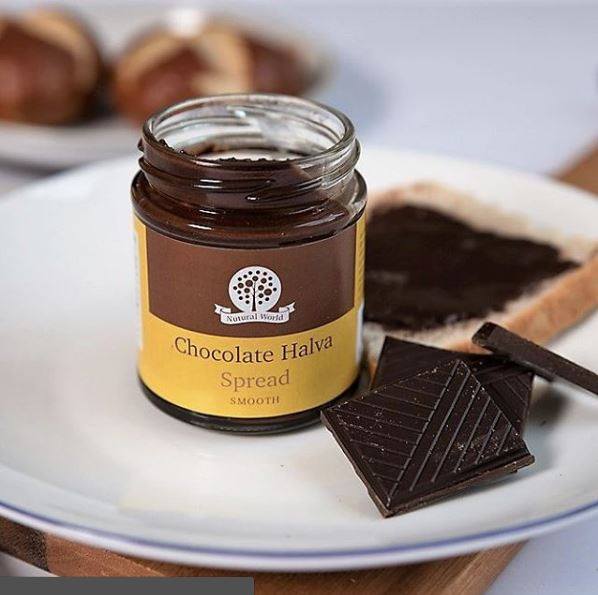 Fed up with a frozen gateau? Christmas Trifle become tedious? This Christmas, Opies provides a one-step solution to revamp the repertoire of festive puddings – fruits with alcohol. Opies for Christmas, www.opiesfoods.com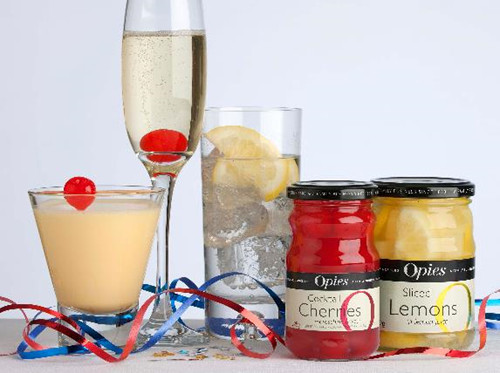 New for 2017 – The 'spirit' of Christmas in a wide selection of fruits
Fed up with a frozen gateau? Christmas Trifle become tedious? This Christmas, Opies provides a one-step solution to revamp the repertoire of festive puddings – fruits with alcohol.
New for 2017 – two new varieties that will tempt the foodie trendsetters: Blackberries with Gin and Pears with Port.
Christmas Gift ideas: Gifts for foodies, hamper gifts, stocking fillers, dinner party gifts and even an alternative gift for teachers!
Available from Waitrose & Ocado £8.99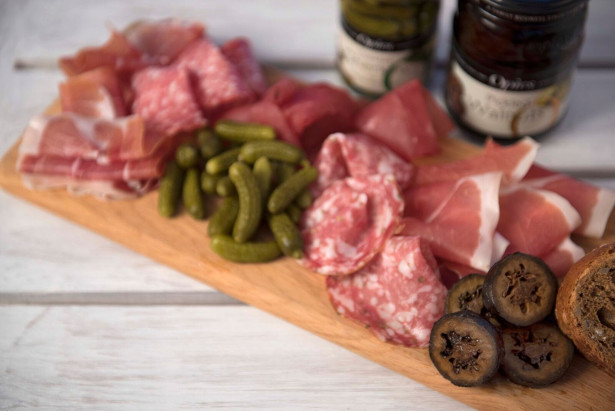 Serving Suggestions:
Blackberries with Gin: Christmas cocktails such as Blackberry Bramble or Blackberry Basil Mojito. Serve with a stack of pancakes and fresh cream (or eat them straight from the jar!).
Baby Pears with Port: easy take on classic poached pears. Spend less time in the kitchen and simply open a jar instead – you won't be disappointed.
Also in the range & widely available: Christmas Fruits with Courvoisier, Stem Ginger with Famous Grouse, Peaches with Courvoisier, Apricots with Grand Marnier, Baby Pears with Amaretto, Black Cherries with Kirsch and Ginger with Teachers Whisky.
Pickled Walnuts enjoying a food renaissance
According to Opies who are the only commercial producer of Pickled Walnuts in the UK, for many people, having a jar in the cupboard makes their Christmas. It's a prerequisite. This Victorian delicacy is fast becoming a foodie must-have; especially at Christmas.
New to the Pickled Walnut revival? Their soft texture may be something of a surprise. Please get in touch to try a sample.
Available from: Sainsbury's, Tesco, Morrisons, Waitrose, Ocado and speciality independent stores 390g from £2.49.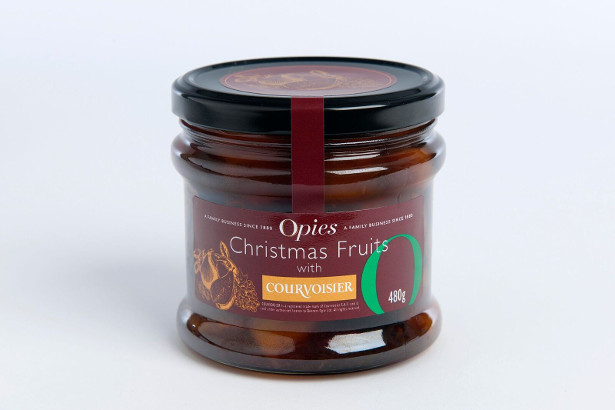 Opies Stem Ginger brings the ginger craze to the kitchen
Ginger is cool. Just ask Ed Sheeran and Rupert Grint. But ginger is causing a stir in other areas too: the kitchen.
This Christmas use Opies Stem Ginger in Syrup and turn the customary Christmas Cake on its head with warmth and richness. Add a smidgen to shop-bought mincemeat, chop and add to stuffing mix for the perfect Roast Loin of Pork. Glaze a side of Roast Ham on Boxing. Don't forget about the syrup! Splash into Christmas drinks for an indulgent spiced mulled wine or fiery mojito.
Available from: Tesco 350g RSP £2.50 and Asda 280g RSP £2.28.
Opies help to avoid a Christmas Cocktail Catastrophe
A Manhattan minus the cherry is a no-no. Gin Fizz sans a slice of lemon? A disaster. Avoid embarrassing cocktail catastrophes at Christmas with Opies' Cocktail Cherries and Lemon Slices.
Find the cherries in the preserves or pickle aisles in most major supermarkets, priced from £1.48 for a 225g jar. The Lemon Slices should be there too £1.40 for a 350g jar.
Who are Opies – a British heritage brand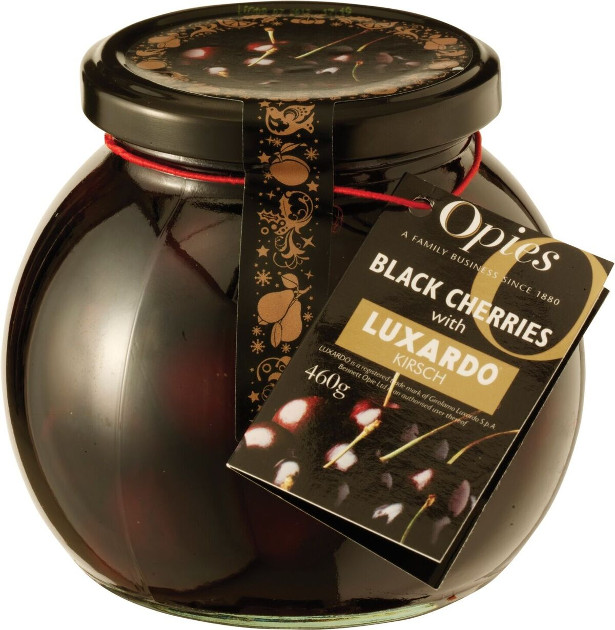 Opies is one of the oldest family owned food firms in the UK with a rich heritage and the fifth generation Mr Opie at the helm! A brief history of Opies is attached (detailing how it started by Mr Bennett Opie in 1880 who left Cornwall with five pounds in his pocket through to present day).
Avoid a Christmas Cocktail Catastrophe thanks to Opies
There's nothing better than dusting off the cocktail shaker to create your favourite concoctions, especially at an impromptu party. But a Manhattan minus the cherry is a no-no. Gin Fizz sans a slice of lemon? A disaster. As more and more of us prefer casual get-togethers at home it's important to avoid any embarrassing cocktail catastrophes this Christmas. It's then that Opies' Cocktail Cherries and Lemon Slices really come to the fore.
The vibrant colour of the cherries helps to create a certain 'je ne sais quoi' to homemade cocktails. Try in a Singapore Sling, Shirley Temple or retro Pina Colada (don't forget the umbrella). Cheer up a glass of Prosecco on Christmas morning or, if you have a bottle of cheap fizz that you're unsure of a maraschino cherry makes it marvellous! It's all down to the best-grade fruits infused in a delicious, almondy, flavoured syrup that really makes the difference. Find them in the preserves or pickle aisles in most major supermarkets, priced from £1.48 for a 225g jar.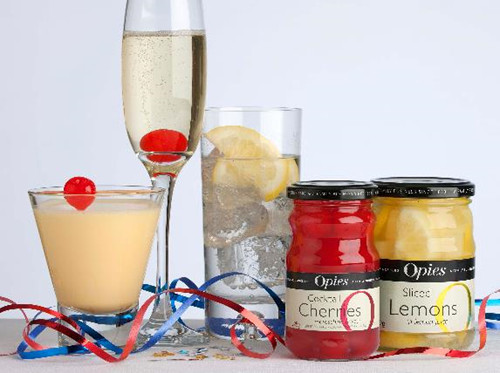 Ensure guests have the best-dressed G&T without the hassle. Never forget the 'slice' again and keep a jar of Opies Lemons in the fridge. They're more convenient and there's less waste too. The lemons are already sliced so there's never been an easier way to garnish the glass. Festive lurgy taken hold? Bring out the jar, pop a few slices in a mug and steep in hot water (dash of whisky optional). Be Christmas-ready and pop a jar in your trolley and it'll be another thing ticked off the shopping list! RRP from £1.40 for a 350g jar.
Never again will you experience pre-party panic or have festive drinks failure.
Snowbomb: A twist on a Jager Bomb
Mistletoe Kiss: Made with Honey Vodka, Pineapple Juice, Creamed Coconut and Maraschino Cherry Liquor
Opies Stem Ginger brings the ginger craze to the kitchen
Ginger is cool. Just ask Ed Sheeran and Rupert Grint. But ginger is causing a stir in other areas too: the kitchen.
Stem Ginger in Syrup is fast becoming a store-cupboard staple. These little balls of golden goodness are being used by home cooks to create cuisine with a spicy twist, especially at Christmas. Turn the customary Christmas Cake on its head to add warmth, richness and just the right amount of stickiness to the cake. Add a smidgen to shop-bought mincemeat to get family and friends murmuring in appreciation of your home-baked mince pies.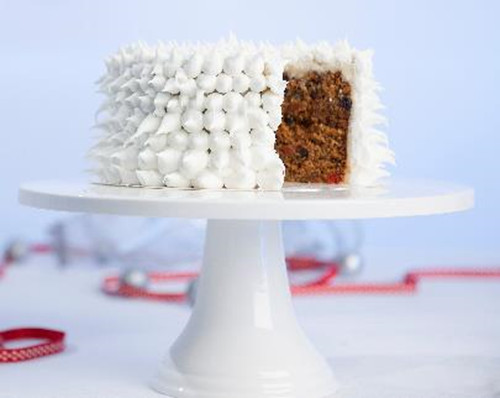 But it's not all about the sweet bakes. Many overlook its versatility in savoury dishes. Why not chop and add to stuffing mix for the perfect Roast Loin of Pork? There's nothing more impressive than a delicious side of Roast Ham on Boxing Day but a sticky ginger glaze takes it to the next level. Leftover turkey dilemma? Use ginger to make the best base for a tasty sweet and sour stir fry.
But don't forget about the syrup! Splash into Christmas drinks for an indulgent spiced mulled wine or fiery moreish mojito.
Opies Stem Ginger in Syrup is available from Tesco 350g RSP £2.50 and Asda 280g RSP £2.28.
Pickled Walnuts enjoying a food renaissance
Like Black Forest Gateau and Arctic Roll, another food on the crest of a renaissance are Pickled Walnuts. Thanks to their popularity amongst Chefs and guest appearances on the likes of MasterChef and Saturday Kitchen this Victorian delicacy is fast becoming a foodie must-have; especially at Christmas.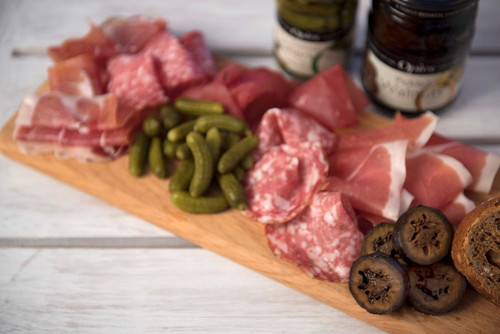 According to Opies who are the only commercial producer of Pickled Walnuts in the UK, for many people, having a jar in the cupboard makes their Christmas. It's a prerequisite. A festive seasonal supper without their favourite pickle is like scones without jam and cream. Serve as an appetising accompaniment to cold meats, cheese, antipasto and charcuterie or as a central feature to a stunning smorgasbord of tasty cold cuts. After Christmas, if there are any left, use them in pasta dishes or in warming stews and casseroles, especially with seasonal winter meats like lamb, pork and venison. For the Christmas diet detoxers, why not chop into salads or blitz with olive oil to make a flavoursome dressing?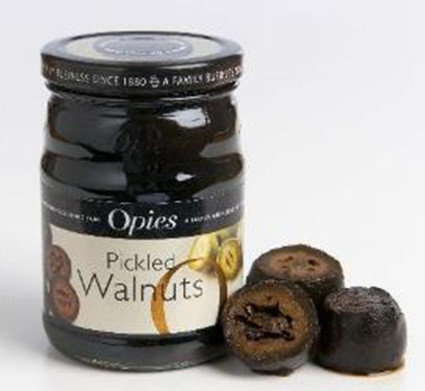 New to the Pickled Walnut revival? Their soft texture may be something of a surprise. The nuts are picked from the trees at their absolute prime, whilst they are still green and before any shell has formed or the squirrels have invaded! Then it's onto the delicate, time-consuming preserving method. Cooked gently by hand, hand-prepared and then left to mature in a closely-guarded secret spiced malt vinegar recipe. The outcome of this lengthy labour-of-love is a jarred jewel of unique deliciousness, that so many can't live without.
Opies Pickled Walnuts are available from Sainsbury's, Tesco, Morrisons, Waitrose, Ocado and speciality independent stores 390g from £2.49.
The Spirit of Christmas found in a wide selection of fruits
Fed up with a frozen gateau? Has your Christmas Trifle become tedious? Are the family fed-up with the same old familiar desserts? This Christmas, Opies provides a one-step solution to revamp your repertoire of festive puddings – fruits with alcohol. This year the range includes two new varieties that will tempt the foodie trendsetters: Blackberries with Gin and Pears with Port.
The new blackberry variety takes the most traditional English fruits, which are gently infused with one of the on-trend British spirits, London Dry Gin. Opies recommend using them as an ingredient for Christmas cocktails such as Blackberry Bramble or Blackberry Basil Mojito. If you fancy an indulgent start to Christmas morning, serve with a stack of pancakes and fresh cream. Delicious! If the mood takes you, you can always eat them straight from the jar!
For a simple Christmas party crowd-pleaser Opies have created a quick and easy take on classic poached pears. Spend less time in the kitchen and simply open a jar instead – you won't be disappointed. Marinated with a young ruby port which, thanks to the port's strong fruit flavour complements the Pears perfectly, these are exquisite served with cream or vanilla ice cream. Who would have thought making a dessert could be so easy!
Opies' extensive range of preserved fruits with alcohol will turn simple sweets into magnificent creations in minutes. As well as the Blackberries with Gin and Pears with Port the Opies' range comprises Christmas Fruits with Courvoisier, Stem Ginger with Famous Grouse, Peaches with Courvoisier, Apricots with Grand Marnier, Baby Pears with Amaretto, Black Cherries with Kirsch and Ginger with Teachers Whisky. These store cupboard Christmas stalwarts provide a quick catering solution when served with meringue, cream or ice cream. Why not try making a boozy Boxing Day Trifle this year? There's nothing better than trifle sponge soaked with Gin or Kirsch accompanied by fruit marinated in the same spirit. If you're stuck for Christmas gift ideas for foodie friends, Opies fruits with alcohol make great stocking fillers or small hamper gifts too.
The new Blackberries with Gin and Pears with Port will be exclusively available at Waitrose and Ocado. RRP £11.99.
Bennett Opie Limited
In 1880, young Cornishman Bennett Opie set off to make his fortune in London with just a few pounds in his pocket. He started by selling eggs and bacon and gradually, with the help of his two brothers, successfully built the business even receiving a Royal Warrant for supplying the Royal Household. In 1912 Bennett Opie was joined by his son William and it was at this time that Bennett Opie Limited was founded.
William Opie had great foresight. When supplies of fresh eggs were limited during the First World War he recognised the opportunity to manufacture and supply liquid eggs to the bakery trade. It was following a trip to France that he spotted an opportunity to diversify into preserving cherries and was keen to provide a less expensive alternative to the popular but pricy French brands. In 1929, the company relocated to Sittingbourne, Kent – the heart of Kent's cherry-growing region. The site, which is close to King Henry VIII's cherry orchards, benefits from natural springs; the water from which is still used today. This move marked the start of a growing range of preserves and pickles.
Today, the Opies brand includes a wide selection of cocktail products which still includes Cocktail Cherries along with Sliced Lemons, Cocktail Onions and Cocktail Gherkins. The Opies retail range is particularly strong in the home-baking sector, packing ginger for the majority of the major supermarkets as well as Opies Stem Ginger in Syrup and Crystallised Ginger. In keeping with the heritage and provenance of the brand, Opies range extends to traditional chutneys, an extensive range of preserved fruits in alcohol and luxury fruit compotes.
The signature line, however, is Pickled Walnuts, with Opies remaining the only commercial producer of this classic Victorian delicacy. Working with farmers across the UK and Europe, walnuts are picked whilst still green and before any shell has formed. They are then immediately preserved before being transported back to the factory where they are cooked, hand prepared and then preserved in a secret-recipe spiced vinegar.
The Opies range is readily available from the major retailers across the UK and is also popular overseas, with the firm in receipt of the Queen's Award for Export.
Today the business is in its fifth generation, still owned by the Opie family, making it one of the oldest private family-owned food companies in the UK.
Bennett Opie Limited is also the sole distributor for a selection of high-quality agency food brands that include Monin, Lingham's Chilli Sauce, Barry Norman Pickled Onions, Ferns Curry Pastes, Delice du Provence and Clément Faugier chestnuts.
– Opies has a wealth of archive material: from an insurance policy against First World War bomb damage to a set of old accounts.
– Press Visits to the head office at Sittingbourne are welcome, where journalists can have a behind the scenes tour and immerse themselves in Opies' history, view things like original cherry stoners, wooden clogs used by workers and bygone packaging.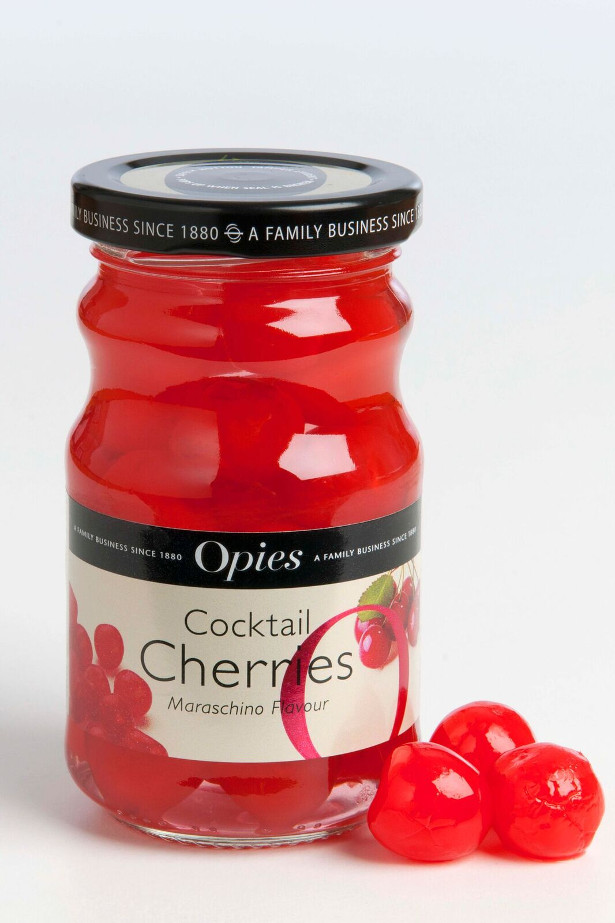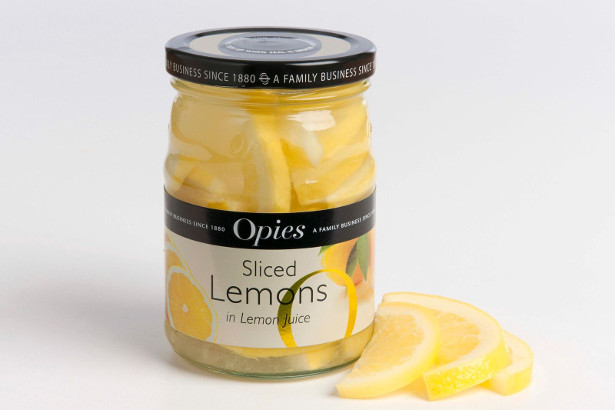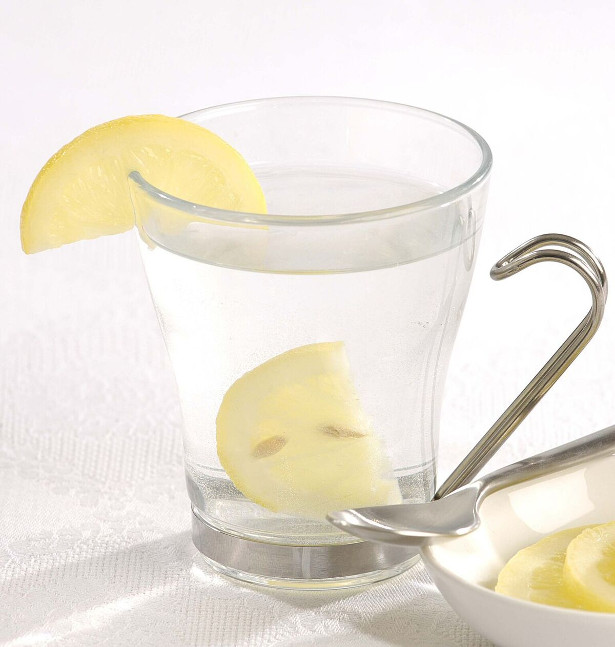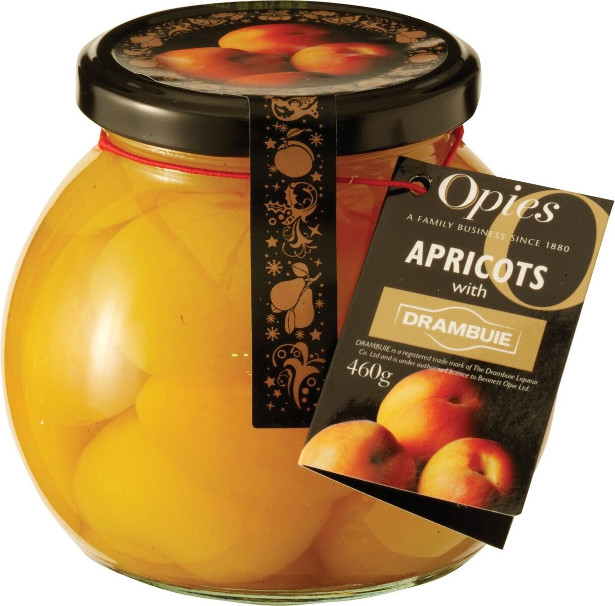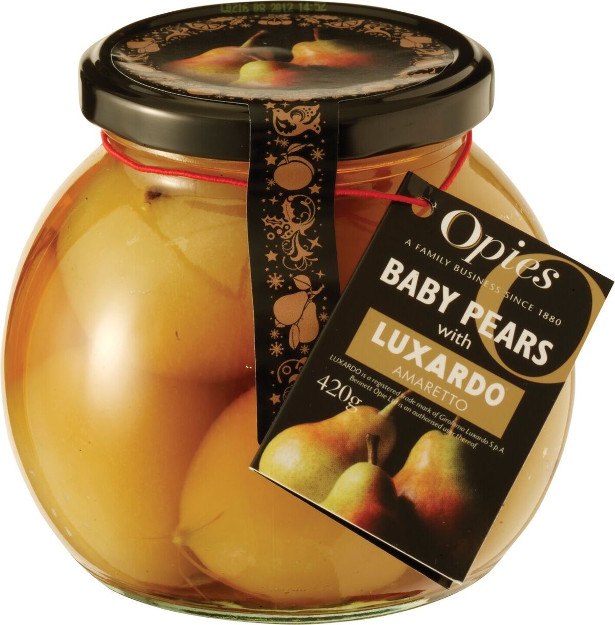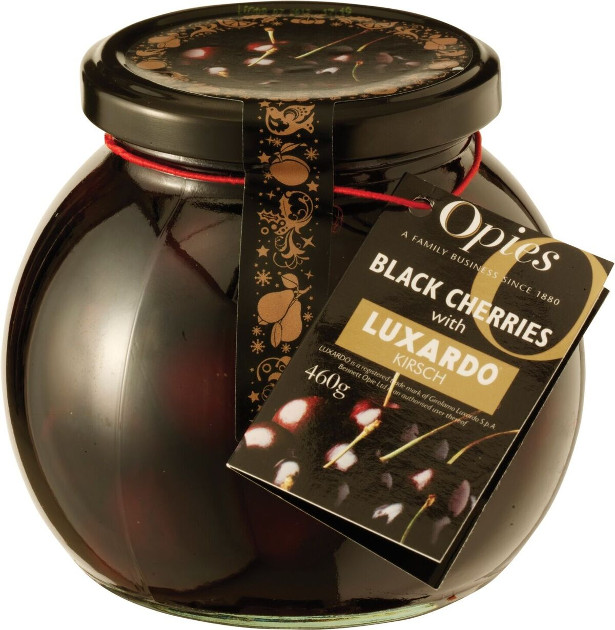 THE ULTIMATE PERSONALISED CHRISTMAS GIFT
FOR THE FAMILY & FRIENDS WHO HAVE EVERYTHING
For the first time…transform your Whatsapp chats into a completely
bespoke & elegant book with zapptales
TWITTER | FACEBOOK | LINKEDIN | GOOGLE+ | YOUTUBE | PINTEREST | INSTAGRAM
7 November 2017: zapptales offers the ultimate, thoughtful Christmas gift solution, bringing the most cherished digital WhatsApp conversations to life, by transforming them into a beautifully curated book.
With everything from romances, world travels, wedding plans and new babies all shared with loved ones via WhatsApp, innovative technology from zapptales ensures these exciting life memories are saved from disappearing into the digital ether. Using unique technology, zapptales brings the messages, photos and group chats shared on WhatsApp to life by uploading them into a fully illustrated, physical and customisable book which can be treasured forever.
zapptales founder Daniel Vicen Renner said: "The idea was created when my nephew was born and my sister and family were sharing so many messages and images on Whatsapp. We realised that we wanted a way to capture and keep these conversations, but there wasn't a way to do it. So we created zapptales to provide a unique and simple way for anyone to save their digital memories in the real world."
zapptales books are easy to create via the brand new zapptales app (available on iOS & Android) or via the zapptales website. You simply export your chat (including all your pictures and messages) directly from your smartphone to zapptales & this is converted into a book, which you can then customise, for example by emphasising or deleting pictures, choosing a background and designing the cover of the book, including title, colour and photo. There are options for soft or hard back versions and there is no page limit to the books – in fact the longest one produced so far was 4000 pages!
zapptales retails in the UK from £22.99 (+ P&P) from zapptales.com/en & additional copies of the book are half price – perfect if you want a copy for yourself or for your whole family or friendship group. See zapptales.com/en for more information.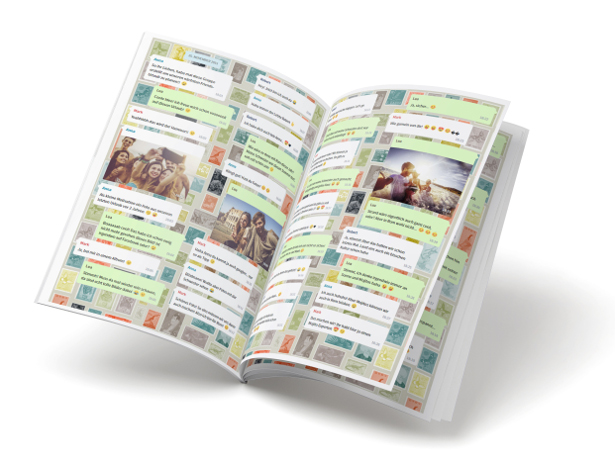 Relievamed®

Contains natural ingredients based on scientific and clinical evidence. A plant based formula with natural extracts and oils that helps give relief during muscle and joint massage. Feel a gentle warmth and relief once you apply Relievamed.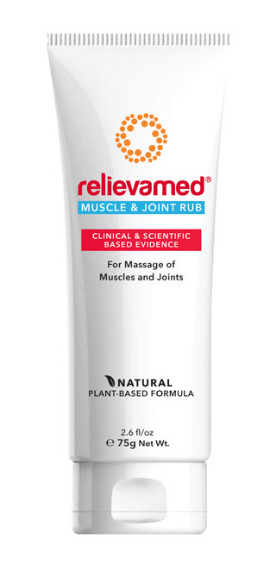 Why Is Relievamed Different?
Relievamed should be your first choice, because it works.
 Contains no harsh chemicals or drugs
 Non-greasy
 Deep Penetrating
 Goes to Work Instantly
 Australian Made and Owned
Relief For Your Joints & Muscles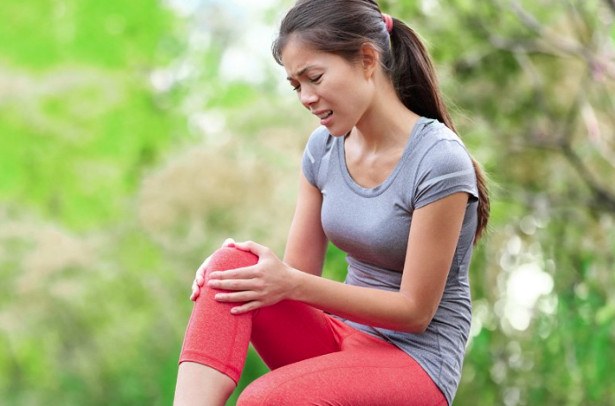 The natural ingredients in Relievamed® are specifically formulated to help with:
 Joint tension
 Sports Activities
 Lower Back issues
 Overuse of Joints and Muscles
 Sprains
Improve Movement & Quality Of Life
Formulated to help you live a more mobile life.
The ingredients in Relievamed help calm your joints and muscles. The relief from Relievamed will help increase your mobility allowing you to move through the day.
Relievamed® also works well to improve performance during workouts and sports activities. Relievamed® users report quicker recovery results or less soreness and discomfort following muscle challenge and intense physical activity.
All Natural
Relievamed does not contain any harsh, synthetic chemicals and is your alternative drug-free product.
It contains a powerful formula with the combination of key ingredients such as:
 Curcuma xanthorrhiza
 Boswellia serrata
 Arnica montana
 Comfrey
 Chili extract
 Glucosamine
 Rosemary
 Calendula
  Nineteen 87 enters centre stage as the leader in premium pet nutrition, a welcome addition to the posh puppy's menu www.nineteen87.co.uk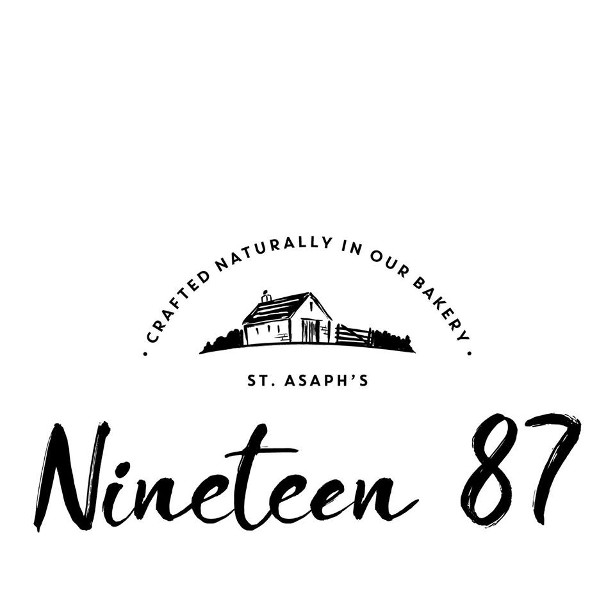 FACEBOOK | INSTAGRAM
What is it?
Nineteen 87 is a dog product primarily concerned with the nutrition and quality of its ingredients, production and transportation. Its raw materials are reliably sourced and transferred from the farm to the bowl with as little in-between fuss as possible. The food is created through continuous baking, a technique heralded as the purest cooking process available for pet food, and as a result of such is sure to set your doggy's tail wagging whilst keeping the grumbles out of his tummy and his health happy.
Why the name?
The man behind the movement is none other than Graham Wheeler, a real-life Willy Wonka for pets having honed his knowledge since entering the industry in, you guessed it, 1987. Graham has led the front in developing the best quality baked treats near his home in north Wales and now, in Nineteen 87,  Graham has developed a taste sensation that dogs are already desperate for more of after a few lucky dogs got first paws on them at the launch in London in September.
How does it work?
Graham has always supported traditional baking methods that utilises the Maillard process to create an additional crunch and gives the browning colouring and in order to allow for increased volumes, his team will use tray ovens for Nineteen 87. These are slowly baked on a conveyor on multiple levels in the oven expose the food to gas fire burners and hot air in order to maximise the product's exposure to heat whilst controlling the pressure. Graham explains that manufacturers who cook under pressure "have to add artificial flavouring and additives to the food which often comes from meat products broken down by enzymes. With baking, all of this is avoided. Natural flavours and textures are embraced from the beginning, and preservatives are only added due to natural moisture levels." Basically, baking keeps the food fresh, fluffy and free of naughty nasties!
What is in it?
According to Wheeler, a product is only as good as what goes into it, and with their roughly 1,700 taste buds we're sure the pups agree. By knowing which farms the ingredients come from and tracing every step, Graham is confident in their quality and provenance. It also means the chain is short and so freshness adds to the quality. With 50% fresh meat, limited core ingredients and plenty of botanicals and natural goodness, Nineteen 87 is a complete food that delivers all a dog needs.
Why is it special?
"Nineteen 87 aims to provide pet owners trust in their pet's nutrition by understanding first-hand what goes into the production. We combine historic excellence with focus and passion, and some innovative thinking to provide what will be a highly sought after premium product." – Graham Wheeler.

Smiggle Cosmic Goo, Universe Scratch Book & Safeboost Moneybox! Available now at :- www.smiggle.co.uk

Cosmic Goo £6.00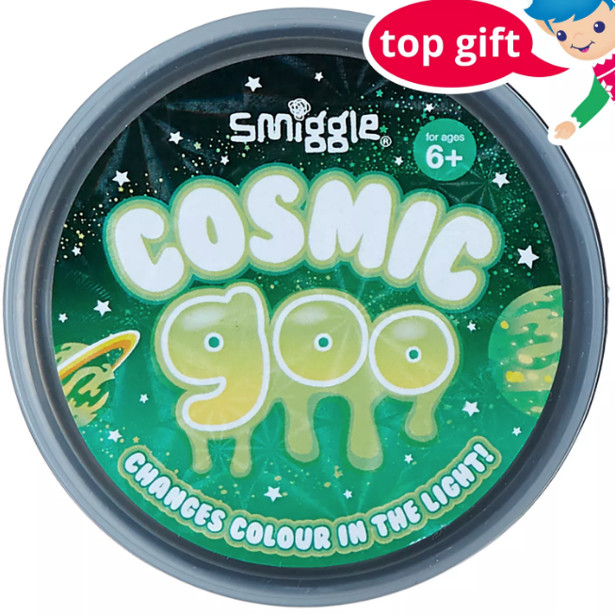 Need a goo that's out of this world? Look no further than Cosmic Goo – metallic and shiny, the colour of this goo changes in the light. Stretch it and splat it but always put it away when you're done playing.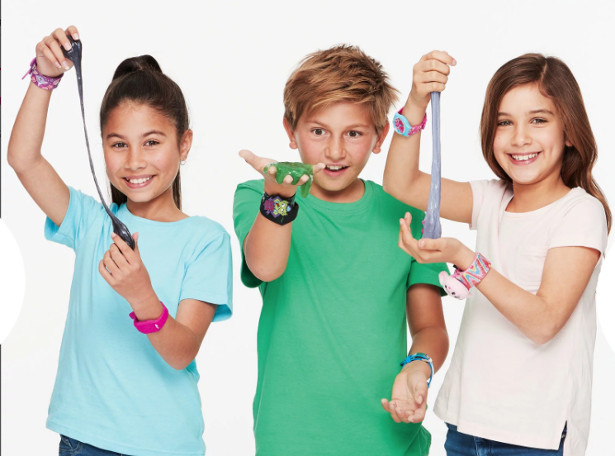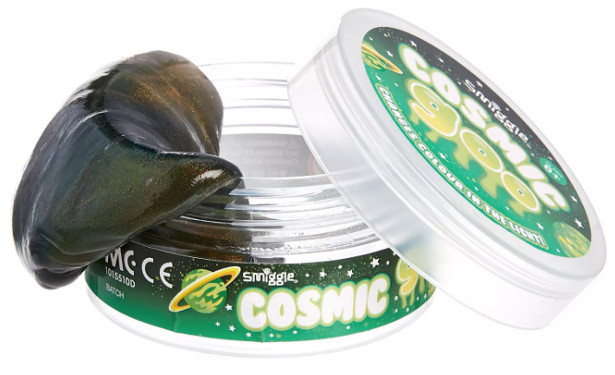 Universe Scratch Book £12.00
Make your drawings come to life with this Universe Scratch Book! Use the scratch tool inside to reveal vibrant colours. Have fun scratching and shetching to create your own colourful artworks.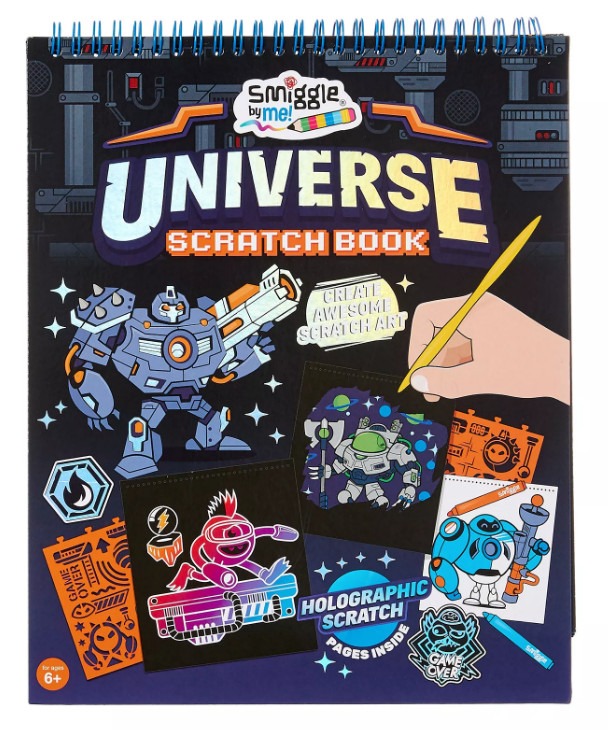 Safeboost Money Box £16.50
Make sure your Christmas money is safe with our fantastic safe-style moneybox. Made from coated metal featuring fun pronts and a pull-out tray inside. With a working dial combination lock, you'll never have to worry about your younger sibling stealing your money again! Available in a variety of different colours.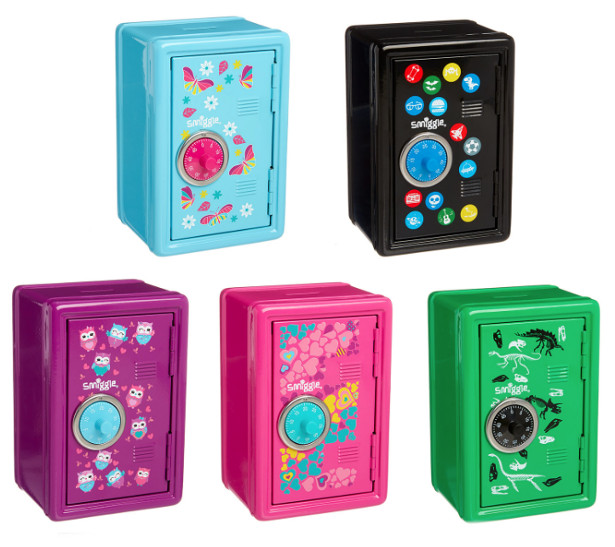 DinerWear® Fashion with Function for Grandparents

It's fashionable and functional. The Cravaat® by DinerWear® is a stylish dining scarf that protects your clothes from food spills.
TWITTER | FACEBOOK | YOUTUBE | PINTEREST
Ever tuck a napkin in your shirt to protect your clothes from food spills? The Cravaat dining scarf is a stylish alternative. Made with a suede-like microfiber, it looks, feels, and wears like a designer scarf, but this scarf is stain resistant and machine washable. Wear it to dinner, wear it to the Christmas party, wear it when you travel to keep your packed wardrobe clean, wear it when you're eating in the stands watching a game. Made in the USA, it retails for only $24.95. Save one shirt and it has paid for itself. Available online in a variety of styles, each in a variety of prints/colors at www.Cravaat.com.
Fashionable Adult Bibs – Stylish Dining Scarf by DinerWear®
Keep clothes clean with fashionable adult bibs. The Cravaat dining scarf lets you dine with dignity, and is stai…
  Loose a few pounds before the festive season! Stir it Slim is ideal for busy people! www.forzasupplements.co.uk
FACEBOOK | TWITTER | GOOGLE+ | INSTAGRAM | YOUTUBE
Looking to loose a few pounds before the festive season and stuck for time and days in the gym? Forza's range of hot meal replacement drinks – Stir it Slim is ideal for a busy lifestyle, especially in the run up the Christmas with all of the parties and meals with friends to attend.
Stir it Slim is a convenient, great-tasting hot meal replacement drink that has been designed to support safe and healthy weight loss. The meal replacements are high in protein, containing 22 different vitamins and minerals, and contain only 204 calories per individual serving. They come in a range of great tasting flavours including hot chocolate and caramel latte. So easy prepare, all you need to do is substitute 2 meals a day for Stir it Slim, simply add water to your mug and you are ready to go.
Three lucky winners have the chance of winning a 7 day supply of Stir it Slim, enter now to win.
For more information on Forza Stir it Slim and other supplements available visit www.forzasupplements.co.uk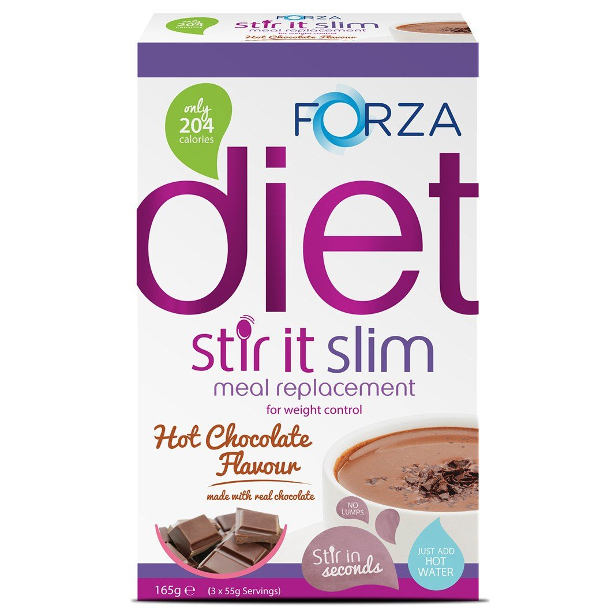 This is a humorous gift for the sports enthusiast fan that has everything! www.thegiftedrat.com It's Fun! It's Christmas!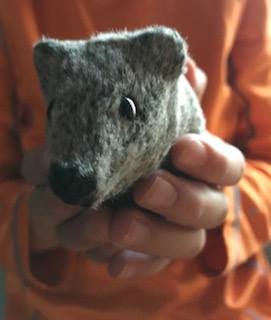 TWITTER | FACEBOOK | PINTEREST | INSTAGRAM | TUMBLR
How about a funny gift.
Imagine receiving a white gift box with red bow.
You open it.
Is it candy?
or mixed nuts?
Nope!
It's an adorable realistic looking pet rat, George.
His heritage is from England, a great place for rugby.
Includes adoption certificate and funny pet care guide.
George is great at listening and keeping secrets, two traits any rugby enthusiast would appreciate.
And George loves hide and seek.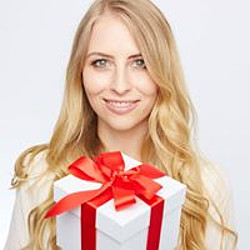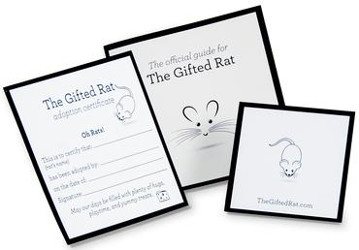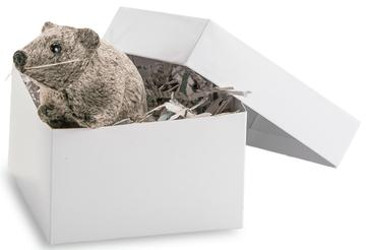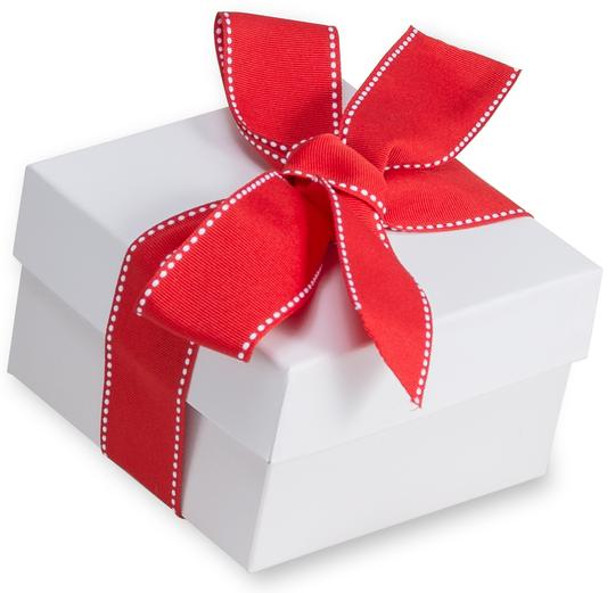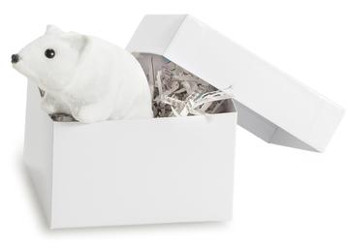 Breeze Wind: The Ultimate Cold Weather Wrap Uniquely design in Six adjustments! www.breeze-wind.com
Breeze-Wind is a new innovated ideal to the traditional American unisex winter accessories. Provides amazing flexibility, warmth, style and convenience for those unexpected weather conditions. Provides you an U shape opening for viewing and unfolds to cover ¾ of the head including the ears, and secure positioning with two Velcro fasteners.
WINTER SOLUTIONS & BENEFITS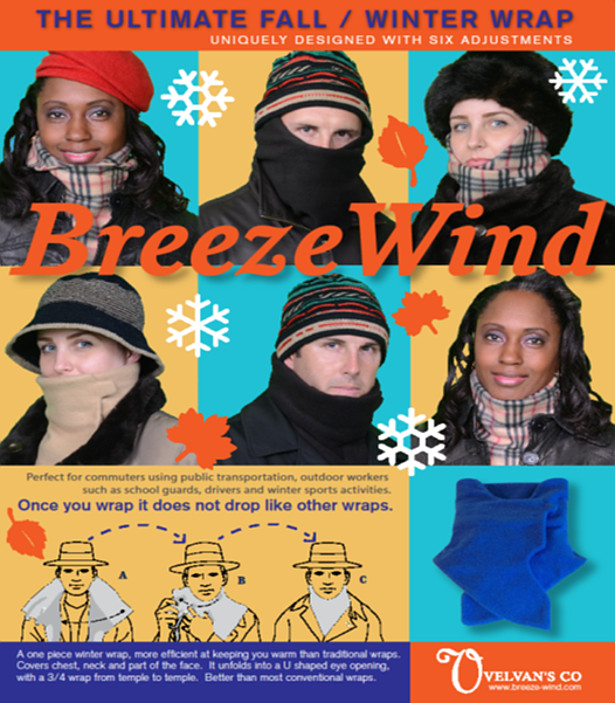 Resolves the possibility of having insufficient garment to wrap for protection from those Autumn Chilly Breezes Or Winter Gusty Winds. Won't drop, come loose, leaks air , gives you those discomfort lumpy neck or those unattractive wrapping, and possible lessen the number of colds, sore throats, or sinus problems.The advantages of Breeze-Wind are it eliminate the need for two separate wraps for the face and neck, lumpy neck ties, messy hair and loose garment that don't stay in place. A bigger advantage of Breeze-Wind is it provides convenience, warmth, stylish positioning, flexibility, and protection for all the winter conditions other than rain.
What makes Breeze-Wind beneficial ? Its a one piece unisex winter garment with six adjustments, provides flexibility, warmth, style and convenience. That gives adequate covers to essential areas such as the chest, neck, and face, plus as a Bonus unfolds to a U shape opening for viewing & wraps 3/4 around the head temples to temples, Coves that uncovered spot on the back of head above the neck (adj-4). Its family friendly which makes it is easy and simply to adjust!
Buy now at >>  www.breeze-wind.com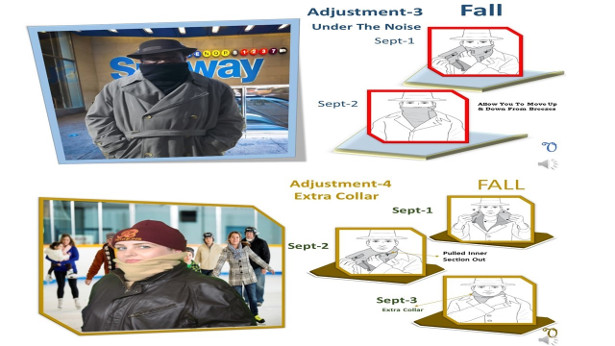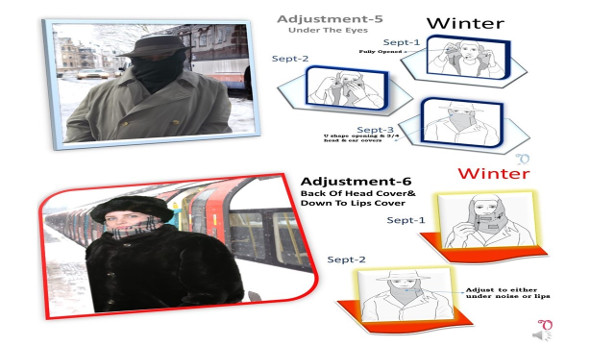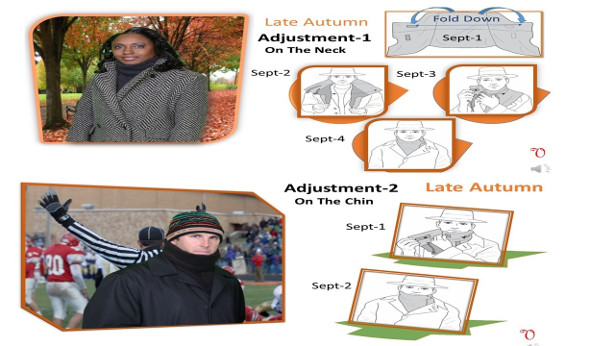 BOOK: The Wrong Side of Comfortable , by Amy Charity, who inspires high performance. www.amymcharity.com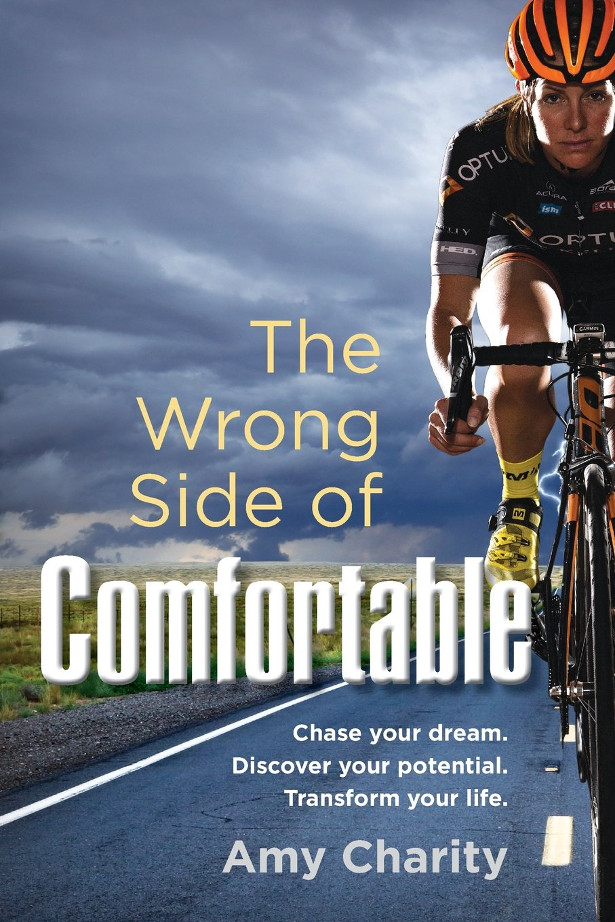 INSTAGRAM | FACEBOOK | LINKEDIN | TWITTER
The Wrong Side of Comfortable – Chase your dream. Discover your potential. Transform your life. is the motivational book that will inspire you to step outside of your comfort zone.
Amy Charity had a dream, the drive, and the will to give it a shot. When Amy Charity was a kid, she loved sports. Little did she know that at the age of 34, she would dramatically transform her comfortable life and launch a career in bike racing. She was married; had a solid group of tight-knit friends; loved where she lived; and held an incredible job with a promising future. However, she was willing to risk it all to pursue her dream. A dream that would take her and her bike globally over the next few years and capture a national title. Amy Charity's insights will inspire readers to spend time outside of their comfort zone and discover their potential. Her positive mindset, coupled with motivation, grit and mental toughness demonstrate how simple concepts and incremental action may lead to successful outcomes.
It is never too late to find something that makes you feel alive.
Within The Wrong Side of Comfortable is Amy's inspiring journey of transforming her life to pursue a dream. Throughout her pursuit, there were unbelievable heart-wrenching low points and euphoric high points. Those points revealed and carved life lessons:
Developing strategies for taking risks
Maintaining relationships
Adapting in the most challenging circumstances
Embracing the core of maintaining integrity
Bike racing is simply the metaphor for life lessons that can be applied throughout one's life. By the end of The Wrong Side of Comfortable, you will have an inspiring and useful guide to tackle your fears and pursue your passions.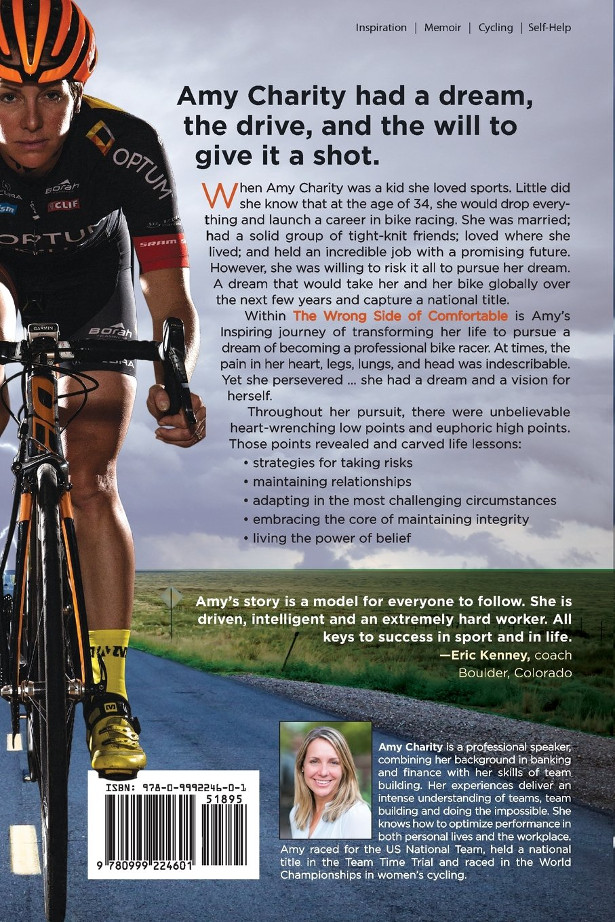 Finding that perfect gift for her is everything. That gift, which will take her breath away. A gift that shows her that you are truly giving her something that is a symbol of the most important day of both of your lives.

A Dreamlines wedding dress sketch is created with detail and style that emulates the magic of her princess dress. More than likely her wedding dress is stored away in a sealed box, stuffed away in the back of the closet or maybe even donated.
Whether you need an anniversary gift, wedding gift or Christmas gift it is all about making her gift personalized. A personalized sketch of her wedding dress with a personalized hanger sketch with her first name, Mrs. last name or your wedding date is lovely.
For the wedding day gift from you more than likely you will not have seen her dress until you say "I Do", so to open up the sketch together seeing her wedding dress, your suit and the personalized hanger is one of the purest and most romantic moments you will share that day.
If you are wanting the most perfect anniversary gift then focusing on the tradition for that year makes your gift have more of a focus. The one year anniversary gift is paper, two year anniversary gift is cotton, three year anniversary gift is leather and so on. With a sketch we can help you with any year; paper for the sketch, cotton mat for the frame or a leather frame.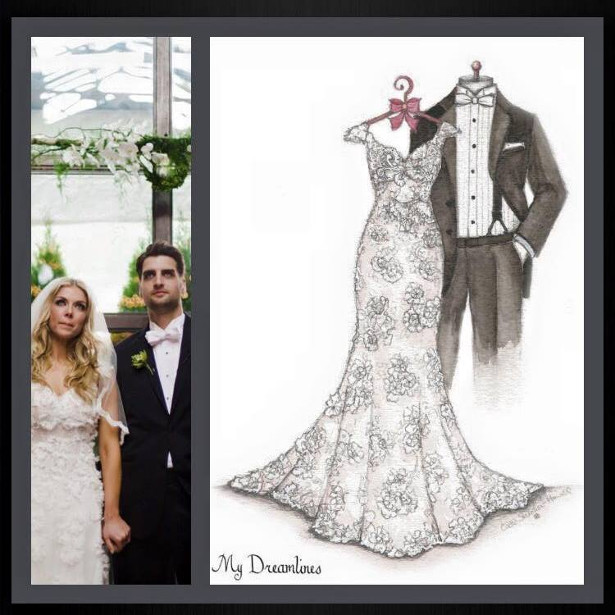 Giving her the most perfect Christmas gift embracing being husband and wife is a perfect gift she will love and what better way to say I love you than with something from your wedding day.
This find has been an all time favorite and cherished by wives all over the world, from their husbands. We also love how Dreamlines can create this gift even when we wait to the last minute. You guys know what I'm talking about. Check out Dreamlines here www.MyDreamlines.com.
Over 2,000 sketches, for customers all over the world see more at :- www.mydreamlines.com/christmas-gift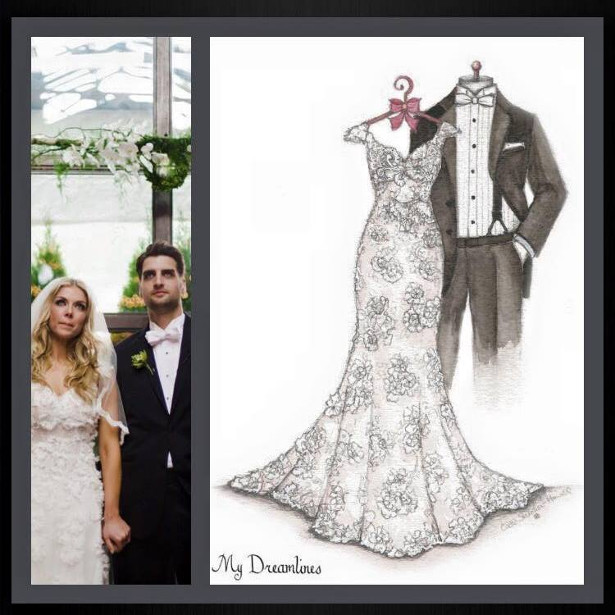 Print Pictures produces Live Canvas which is changing the way we see pictures. www.print.pictures
(Code 'PRINTPICS80' 80% off canvas prints).
FACEBOOK | TWITTER | YOUTUBE | INSTAGRAM
Print Pictures, is a new company taking on the Augmented Reality niche in the personalized Holiday Gifts sector, making it available in every home and changing how we can relive precious moments.
Vist App store "Overly" www.overly.lv/get to see the magic yourself. It's pretty cool!
Photo Gifts have been well established as top gifts year after year. In a growing photo gift industry, leaders are constantly innovating and fighting for exposure. It's only a matter of time before Augmented Reality steps in to marry print and AR. Canvas Print company "Print Pictures" makes a first move by putting augmented reality into the hands of canvas print and photo gift customers.
Finally, augmented reality everyone can use
Canvas Prints. Whether you've given or received, more likely than not there's a photo on canvas hanging somewhere in your home. And with a plethora of companies offering such photo gifts…it's no wonder the photo gift industry accounts for over $2 billion in revenue annually.
So, what does the future look like for Online Photo Printing? There is no doubt that it will involve greater interactivity with photos, adding motion and sound. Augmented reality technology advances have allowed companies to embed videos inside a printed photograph. Companies such as LifePrint, who raised $209,515 on Kickstarter and Prynt who raised over $1.5 million on the same platform, both sell a mini-printer to print still images of a video and when scanned with their APP, will unveil the video in which the still was taken from. For $125 and $150 respectively, it might be more than you'd spend on your aunt for a Christmas gift. Check out www.lifeprintphotos.com and www.prynt.co for more information.
Canvas Print company "Print Pictures" is making augmented reality more giftable and affordable. They call it Live Canvas. "When the canvas print is scanned with our app, the augmented reality video is revealed through the phone or device", says head of marketing, Paula Michaels.
After a customized canvas print is purchased from Print Pictures, the customer will be prompted to upload a video to digitally connect to their canvas print picture. When received in the mail, it can be scanned with the app to bring the image to life.
"It's the future of visual storytelling", says Paula, "someday photos alone might no longer by the preferred media type people use to share memories. Online Photo Printing will continue to become more interactive. Augmented reality canvas prints bring your walls to life, and this is just the beginning".
Augmented Reality Canvas Prints, "Live Canvas", can be experienced at www.print.pictures for U.K. customers and at www.printpictures.us for U.S. and Canada.
"Why get an ordinary canvas print" asks Paula, "when you can have a LIVE canvas print with augmented reality for the same price?"
Print Pictures 'Live Canvas' Prints start at about $7.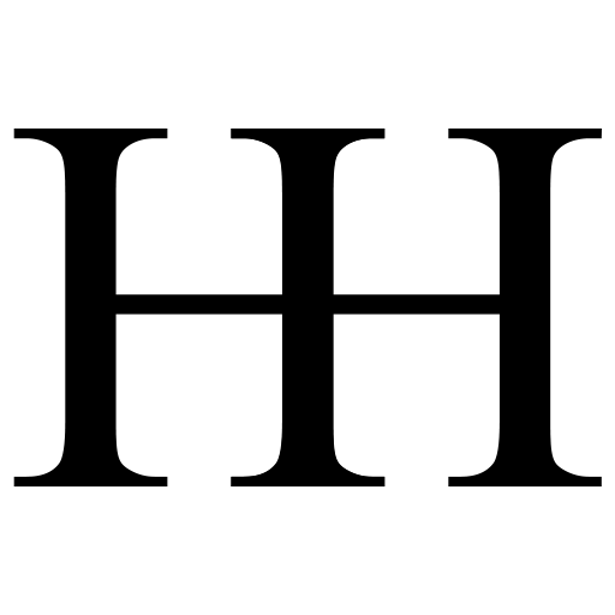 TWITTER | INSTAGRAM | FACEBOOK
Honest Heritage is a lifestyle brand dedicated to creating responsible products that will leave a positive legacy for those after us.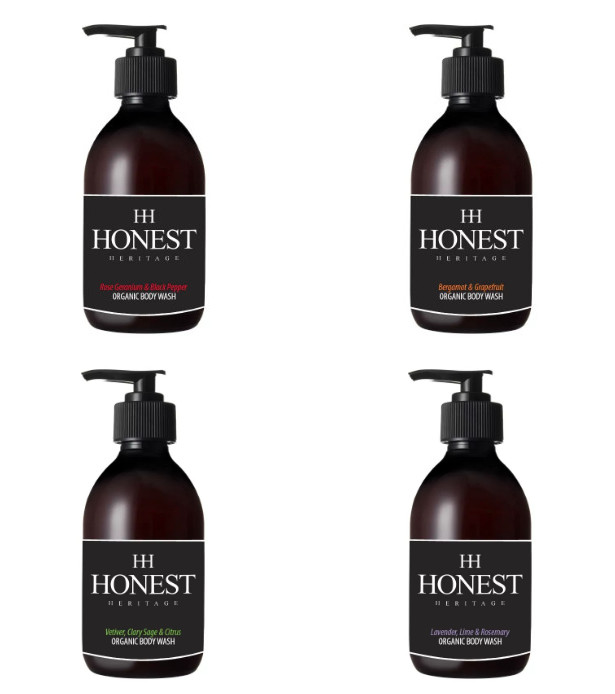 ROSE GERANIUM & BLACK PEPPER ORGANIC BODY WASH
29€
An uplifting and gentle natural gel that cleanses and conditions the skin, without causing irritation or dryness. Nurturing Rose Geranium and warming Black Pepper essential oils combine effectively with soothing pure organic Aloe Vera extract to renew and restore the skin's natural balance, keeping skin clean, soft and delicately fragranced.
BERGAMOT & GRAPEFRUIT ORGANIC BODY WASH
29€
An exhilarating natural body wash that stimulates the mind and refreshes the body. Plant-derived foaming agents of Soap Bark and moisture-locking Coconut, create an effective, gently cleansing foam enhanced with an invigorating blend of spicy Bergamot oil and detoxifying, toning Grapefruit, leaving the skin naturally clean, healthy and freshly scented.
VETIVER, CLARY SAGE & CITRUS ORGANIC BODY WASH
29€
Indulge your body with our deeply calming, gently cleansing natural body wash. Infused with restorative Vetiver, known as the 'oil of Tranquillity', balancing Clary Sage, and toning and detoxing cold pressed citrus essential oils, this luxurious body cleanser is enriched with vitamins E and A, organic aloe vera and coconut, to help nurture and revitalise your skin.
LAVENDER, LIME & ROSEMARY ORGANIC BODY WASH
29€
Indulge your body and mind daily with this gentle, soothing gel that offers amazing natural cleansing, without causing irritation or dryness. Healing, anti-inflammatory Soap Bark extract is enhanced with restorative Lavender Flower oil, naturally antiseptic Lime and stimulating English-grown Rosemary, to keep your skin clean, calmed and protected.
All available at :- www.honestheritage.com