Spoil Your Loved Ones This Festive Season with Maui Jim. uk.mauijim.com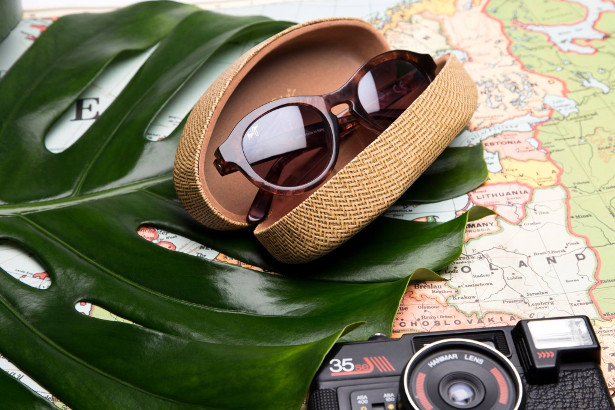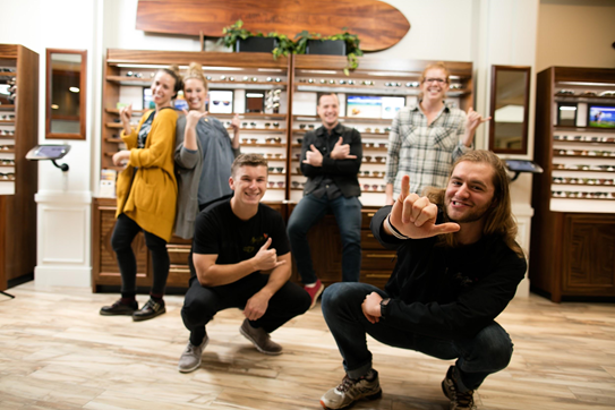 TWITTER | FACEBOOK | INSTAGRAM
Maui Jim are encouraging you to spoil your loved ones this festive season with Maui Jim. Our sunglasses make the perfect gift, combining contemporary design with polarisation technology that offers unmatched protection from UV rays. So whether you're spending this winter at home or abroad, Maui Jim has you covered.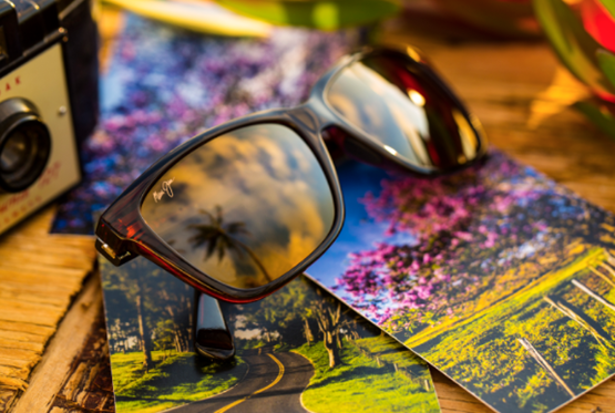 All of our sunglasses offer unmatched protection for your eyes with up to nine layers of polarisation in a variety of sports, fashion, and classic frame designs. What's more, they're the only premium sunglasses brand with the Skin Cancer Foundation's seal of approval.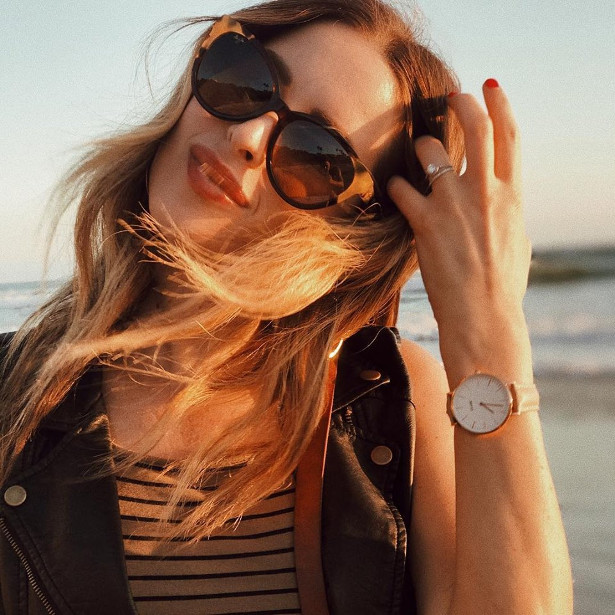 SECRETS
See more at :- uk.mauijim.com/en/shop/sunglasses/classic/secrets

CANNA
See more at :- uk.mauijim.com/en/shop/sunglasses/cat-eye/canna
MELIKA
See more at :- uk.mauijim.com/en/shop/sunglasses/fashion/melika


Maui Jim got its start in 1980 as a small company selling sunglasses on the beach in Lahaina, Hawaii. Seeing a need in the market for technology that could combat intense glare and harmful UV while bringing the brilliant colours of the island to life, we engineered the revolutionary PolarizedPlus2® lens. Incorporated into seven new sunglass styles, our Classic Collection was introduced. We now offer over 125 styles of sunglasses, 100% of which are polarized and protect from 100% of UVA and UVB rays.
 Glider Gloves are the ultimate texting glove for any Smart Phone or touchscreen devices. On Amazon  www.glidergloves.com
Amazon Link = www.amazon.co.uk/GliderGloves-Copper-Infused-Screen-Gloves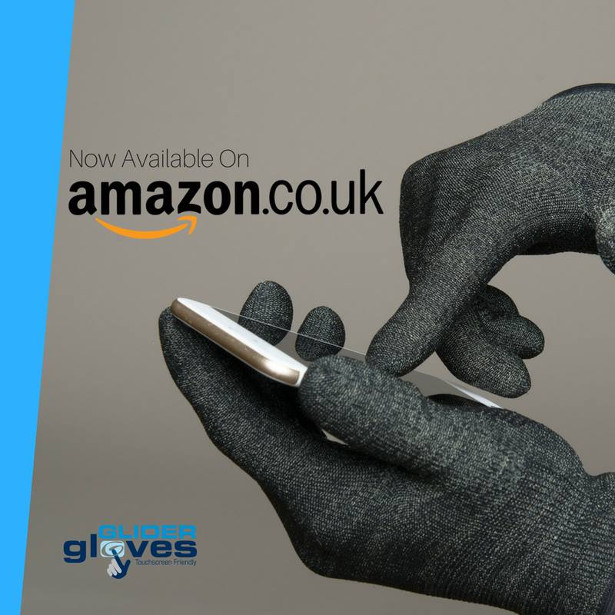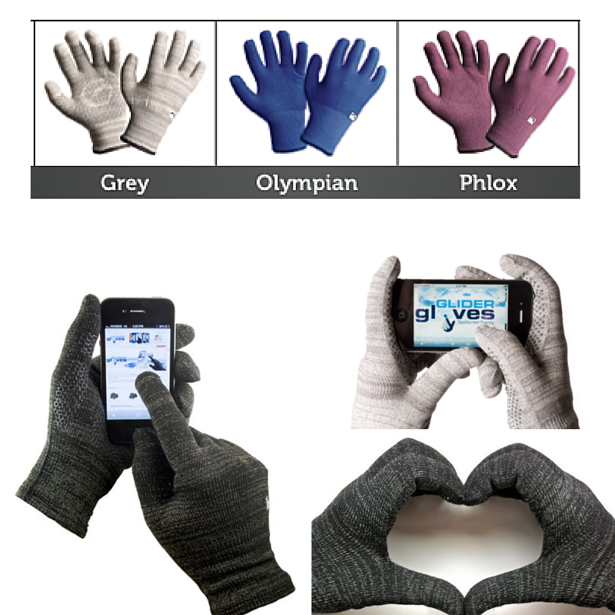 FACEBOOK | TWITTER | INSTAGRAM
Glider Gloves | Warm, Precise, 10 Finger Touch Response
Glider Gloves are the warmest touch screen compatible gloves for men and women. Made with a blend of conductive materials, you can enjoy amazing touch response along your entire hand and all 10 fingers. Glider gloves have so much accuracy and precision, your frozen fingers will warm up to the idea of touch, tap, text, pinch, and glide!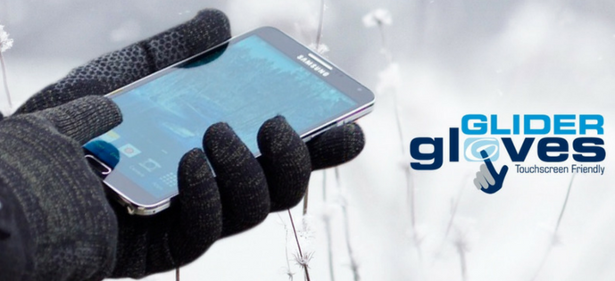 We are a Canadian company based in Toronto. Trust us, we know cold!
THE PROBLEM:
Traditional gloves are not compatible with a touch screen device which means no texting, typing, answering phone calls, etc. with gloves on.
WHY DOES THIS HAPPEN?
Capacitive touch screens work by passing a small current across their surface; when the user presses a finger to the screen, that current is altered and fluctuates. But with normal gloves, the user's fingers are insulated, and the screen doesn't register any fluctuations.
THE SOLUTION:
Glider Gloves touch screen friendly gloves are your best solution. We have added conductive yarns to the mix of materials allowing your body's natural electric capacitance to pass through so that you don't have to take your gloves off – a simple solution to a frustrating problem.
HOW TO USE GLIDER GLOVES:
Using Glider Gloves is as simple a putting your hand in a glove. The rest is science. Making use of the conductive yarns built into the glove, your body's natural electric capacitance will now be able to pass through giving you freedom to touch and interact. Type emails in seconds, play Angry Birds with ease, use any part of your hand or finger almost as if you didn't even have gloves on in the first place.
SAY HELLO TO OUR FABULOUSLY FRUITY VODKA WINE FAVOURITE, ECHO FALLS, UNVEILS ITS EXCITING NEW ARRIVAL. echofallswine.co.uk
INSTAGRAM | TWITTER | FACEBOOK
That's right; Echo Falls has launched its very own flavoured vodka!! But it's not just any old vodka, it's the amazing Echo Falls Summer Berries flavoured Vodka inspired by the fabulous Fruit Fusion range.
Echo Falls celebrates everything good about being spontaneous and enjoying the moment with friends and loved ones (because life's great when things just happen, right?). It's a spirited little number taking the nation's favourite fruit fusion into fruity vodka for the first time.
A fantastic cocktail mixer, try creating a ProsEcho Falls by mixing 25ml Echo Falls Summer Berries Vodka, 100ml prosecco and a fresh raspberry to add some fizz to the party season. It's also great as a year round refreshing long drink paired perfectly with lemonade and crushed blackberries.
And it's not just us, social media's already gone mad for the newest member of the Echo Falls family with shares and comments galore:
"The Echo Falls Summer Berries Vodka is a game changer" @Chloe_241
"I've honestly never seen something so beautiful" @melenaskillen
"Echo Falls Summer Berries Vodka is the best thing that's happened all year x" @jovanamercep
Echo Falls Summer Berries Vodka (37.5% ABV) is available from Bargain Booze, Spar, B&M, Savers, Nisa and independent retailers for RRP £16/£13.50, so go forth and tantalise those taste buds!
EF x


Boody Bamboo Eco Wear. Meets the needs of women and men who want a fashionable garment that fits perfectly, Boody looks and feels fabulous, is healthy to wear and doesn't 'cost the earth'.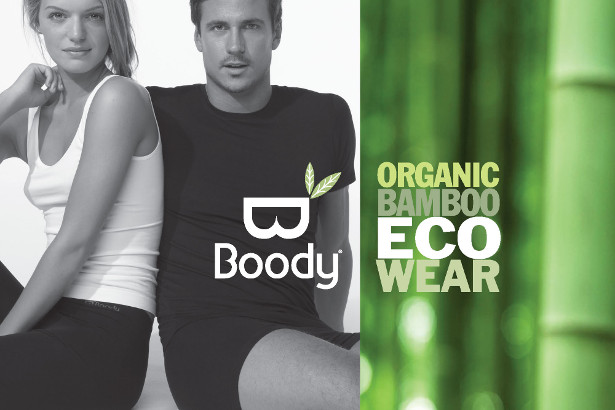 FACEBOOK | INSTAGRAM | PINTEREST
Imagine slipping into superbly-soft bamboo eco friendly fabric that keeps you cool in the summer, warm in the winter, is hyperallogenic, sweat and bacteria resistant, odour free and provides UV protection…
Introducing Boody Bamboo Eco Wear – the game-changing Australian brand of fashion underwear and outerwear, Meets the needs of women and men who want a fashionable garment that fits perfectly, Boody looks and feels fabulous, is healthy to wear and doesn't 'cost the earth'. It can be worn for travel, working out or for everyday comfort.
Boody fabric has been exclusively sourced and developed with up to 95% organic and chemical free bamboo yarn mixed with a touch of nylon and elastin to create a fabric that is soft, stretchy and wrinkle free. The seam free garments wash and wear beautifully, lasting much longer than cotton garments.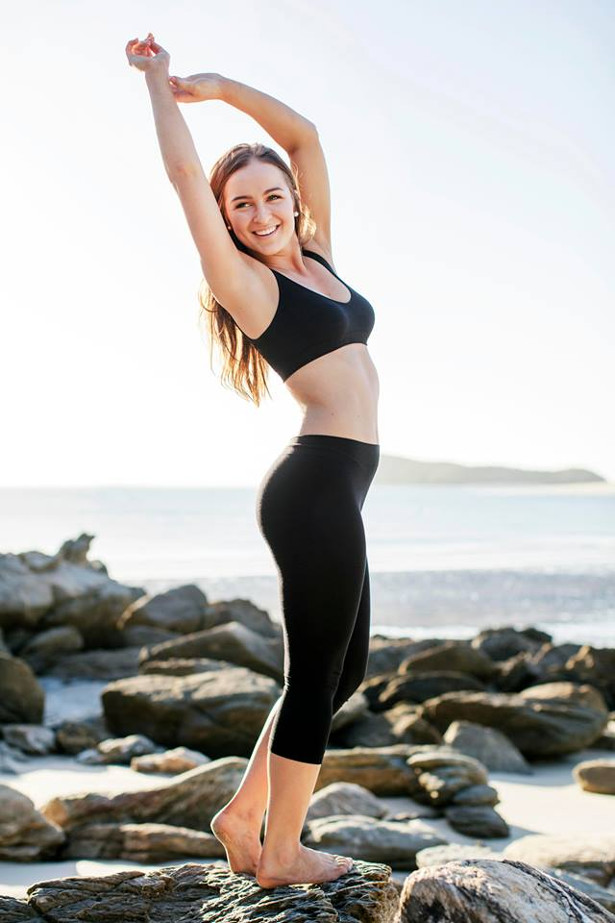 Boody is also hypoallergenic. The bamboo fibres naturally contain many micro-gaps which provide substantial ventilation and moisture absorption. It's these micro-gaps in the yarn which make it highly breathable, helping you keep cooler in summer and warmer in winter. Bamboo fibre is hydroscopic – moisture is shunted away from the body and evaporated rapidly allowing your skin to breathe more easily. It's also quick drying after washing, and durable – meaning that no matter how many times you wash and wear, bamboo lives on .
Bamboo thrives naturally without pesticides because it contains a super antifungal and antibacterial bio agent named Bamboo Kun. The most noticeable benefit is that Bamboo cloth is odour free – odour being an unpleasant by-product of bacteria proliferation. So Boody will keep you fresh all day every day.
Born in Australia, now loved worldwide, Boody bamboo fabric is renowned for its moisture absorbency, breathability and antibacterial qualities so it's the perfect fit for you – and the planet.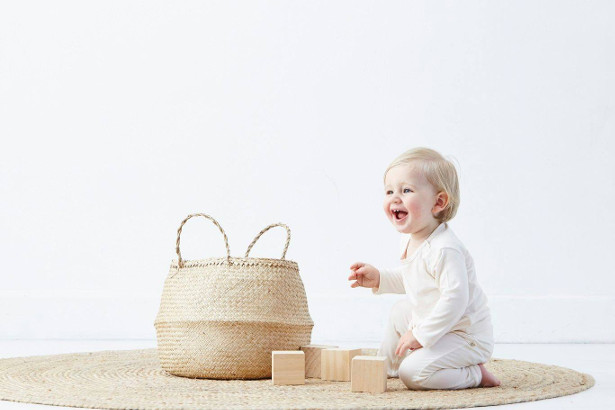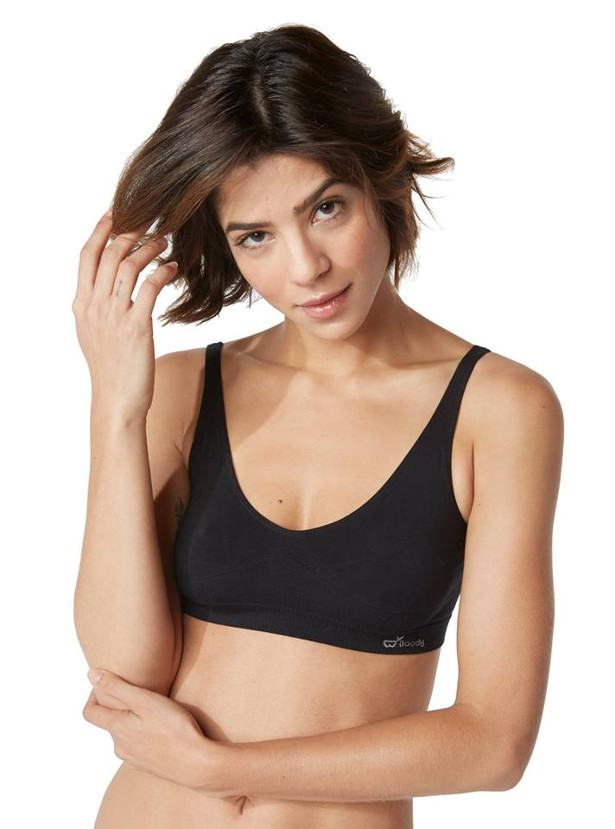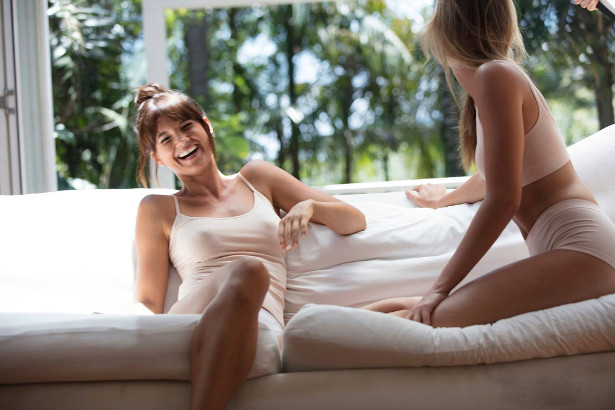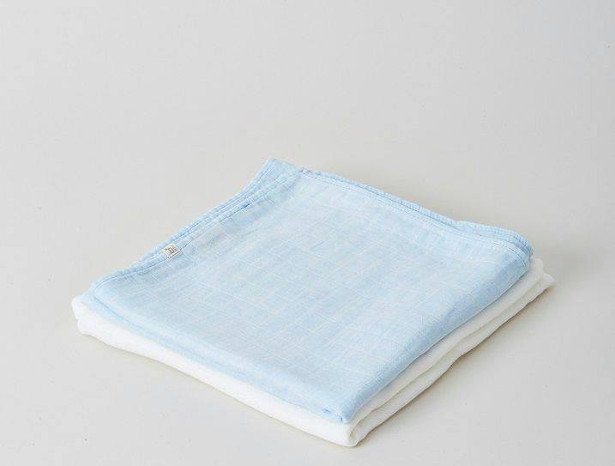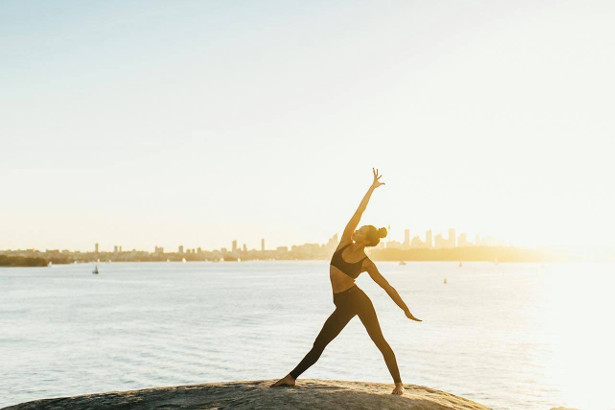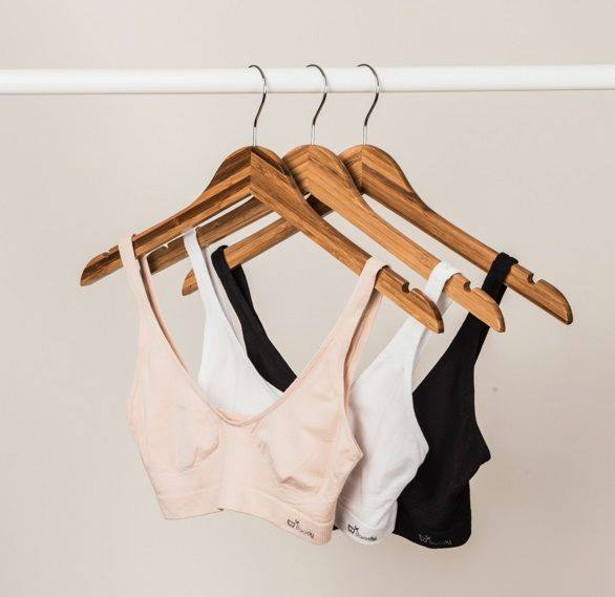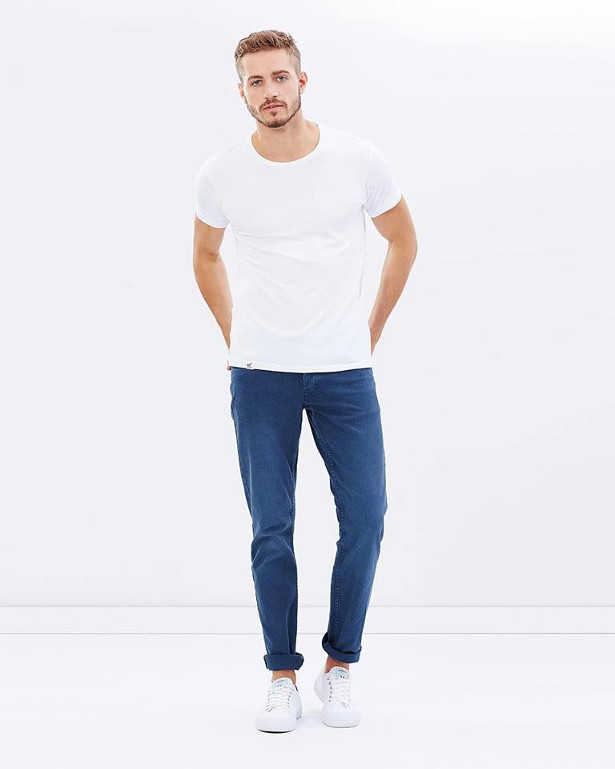 MensaHilton. Leather Strapped. Classic & Gold Collections.  www.mensahilton.com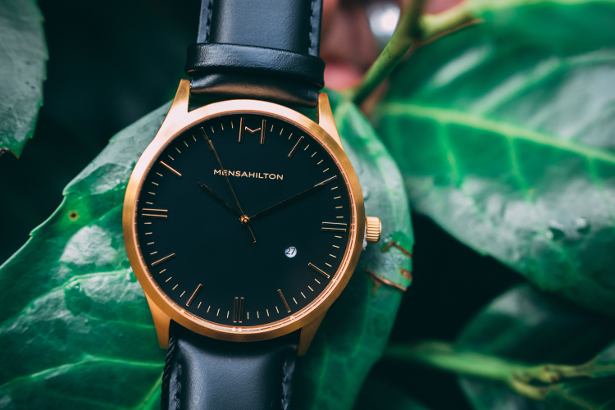 MensaHilton (www.mensahilton.com), a new London-based men's watch brand, has just launched its leather strapped Classic and Gold Collections.
About MensaHilton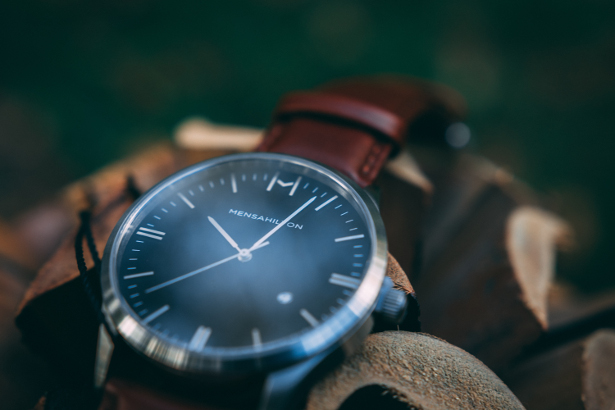 Priced at £99, both the Classic & Gold watches contain essential, high-quality elements, including:
Swiss Ronda 515 movement
44mm diameter
316L Stainless Steel casing
Sapphire Crystal glass
Brushed finish effect
MensaHilton believe that a classic timepiece only remains classic if it's paired with a beautifully designed, robust strap. Therefore, each watch is pieced together with 100% Italian top grain leather straps, available both in matte black and brown.
All watches come with a MensaHilton branded tag attached and are packaged within a black cushioned presentation box – adding the perfect finishing touches for Christmas!
Mensahilton watches are designed and born in London, United Kingdom, focusing on providing high quality timepieces that elevate your style. Shop now at www.mensahilton.com. Free International Shipping and a 30 day no-fuss money back guarantee.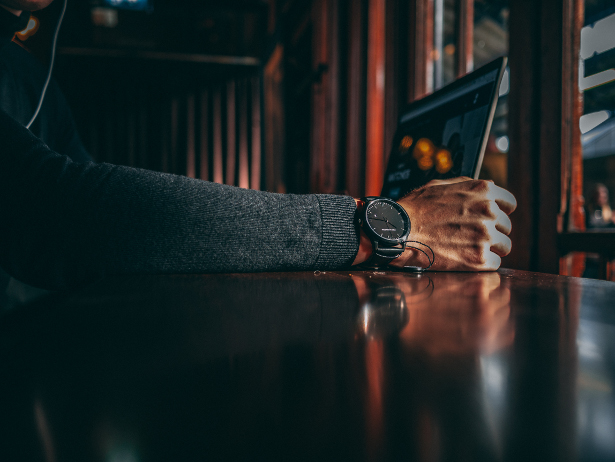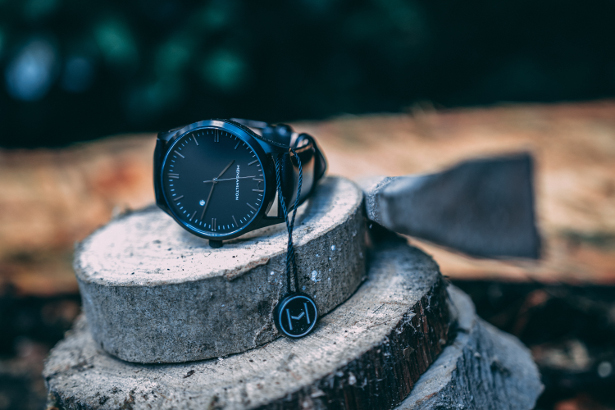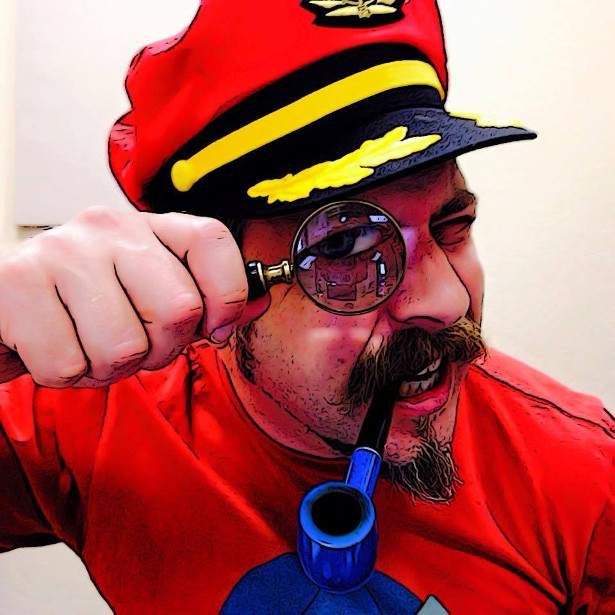 TWITTER | FACEBOOK | INSTAGRAM | YOUTUBE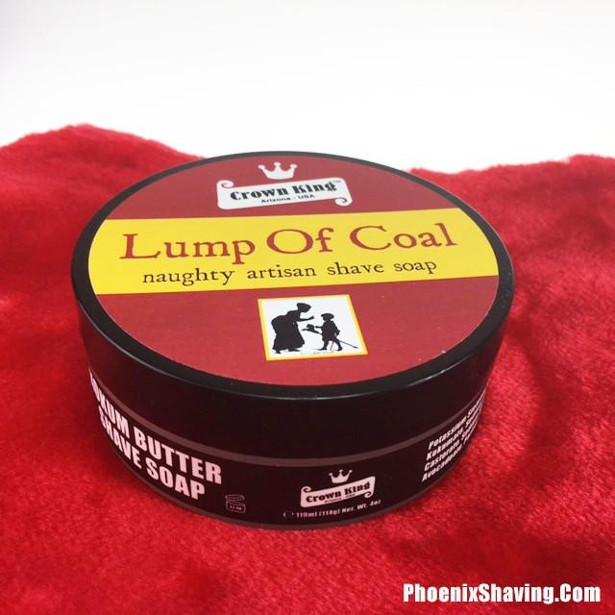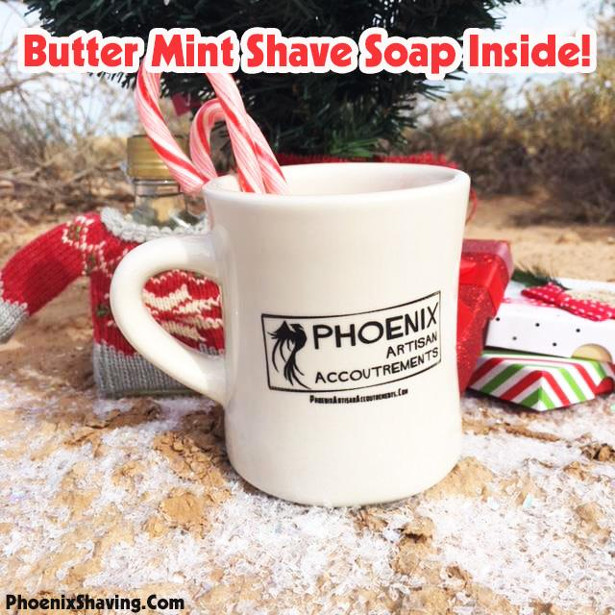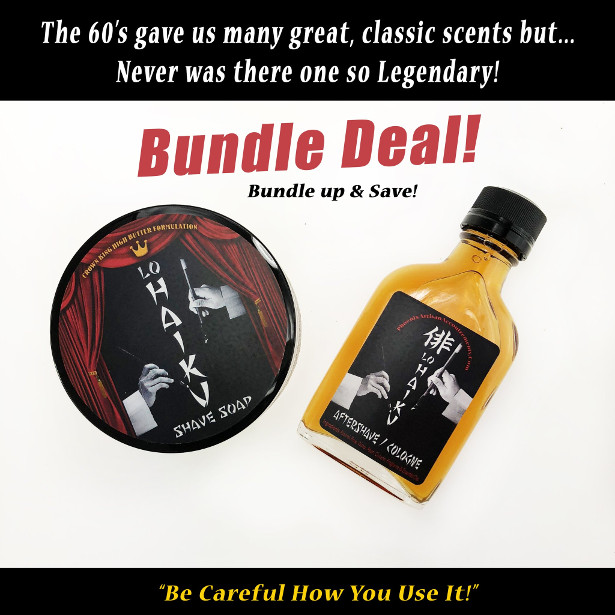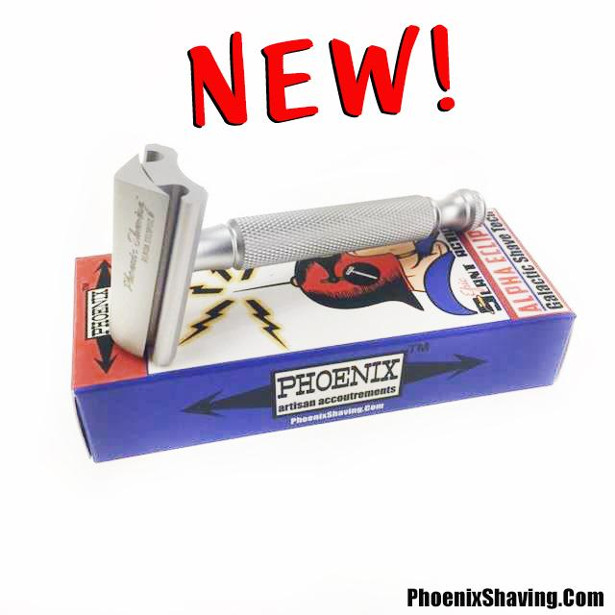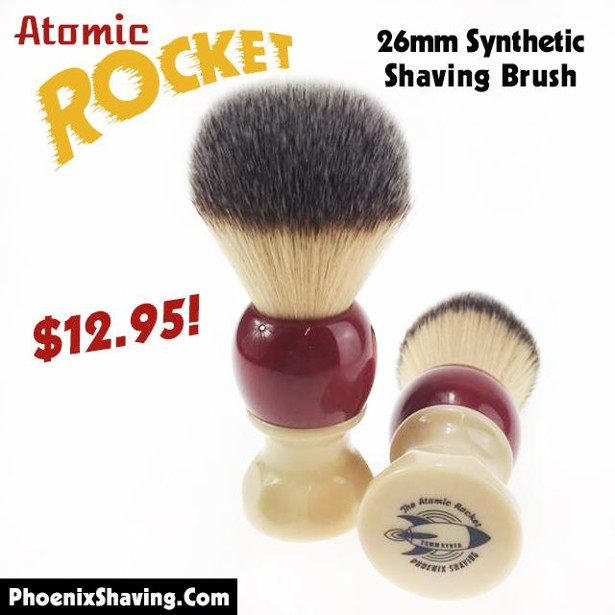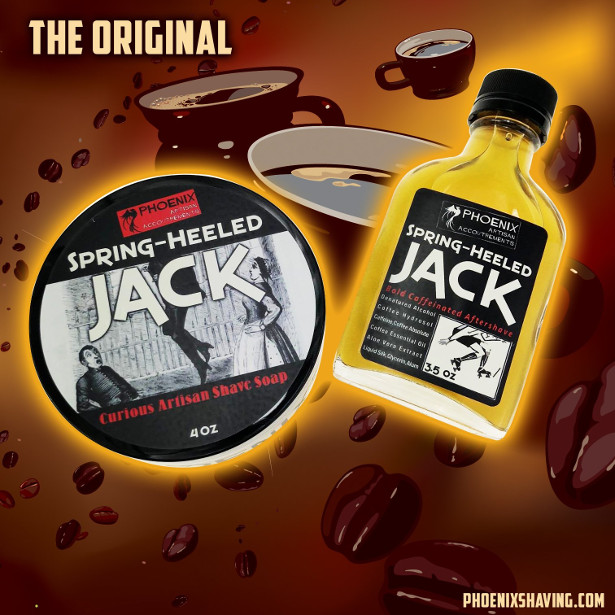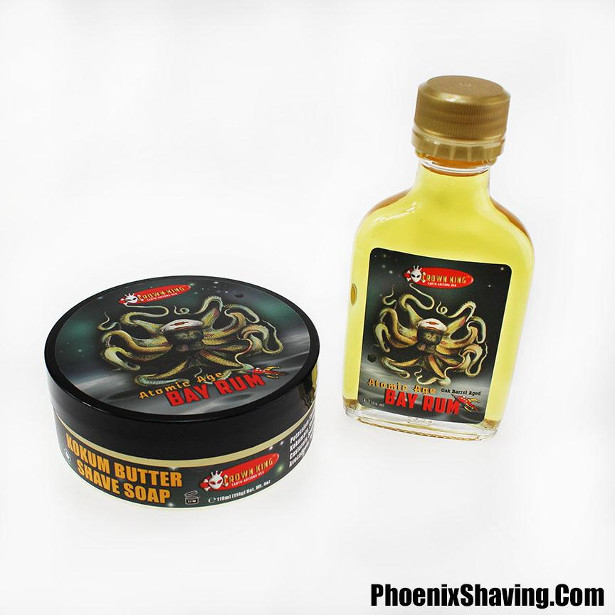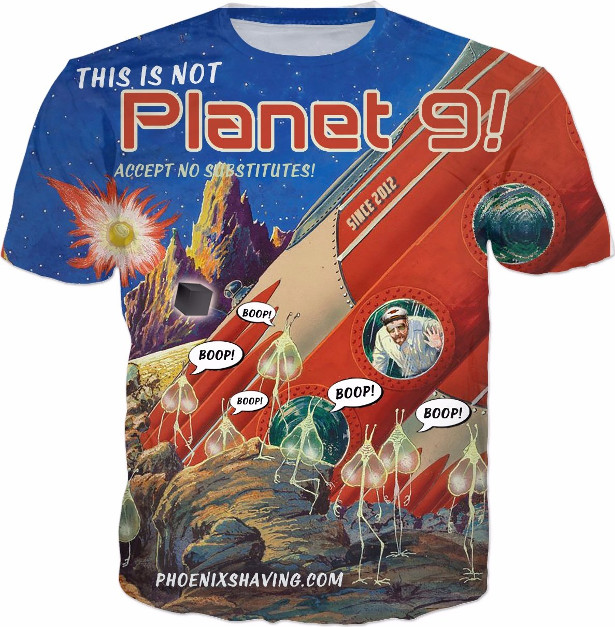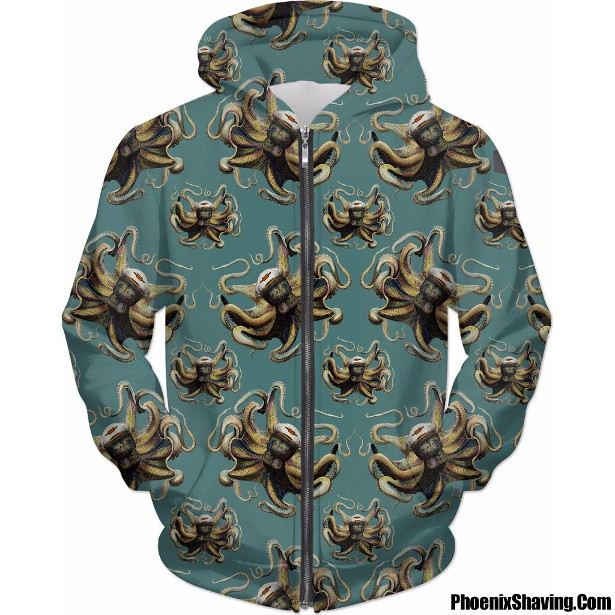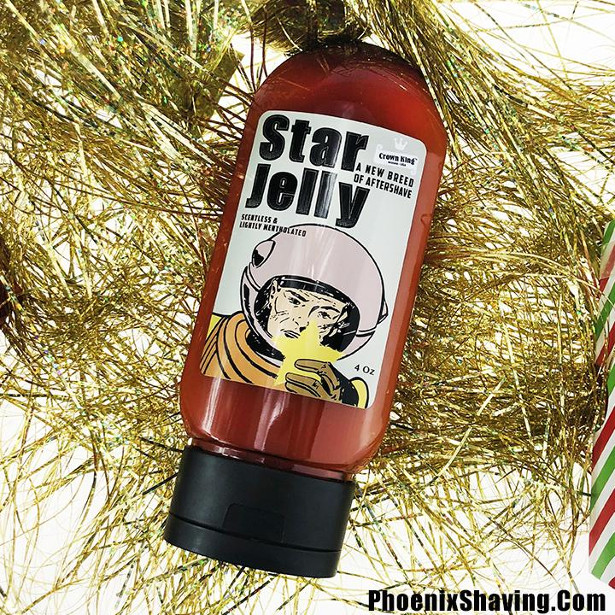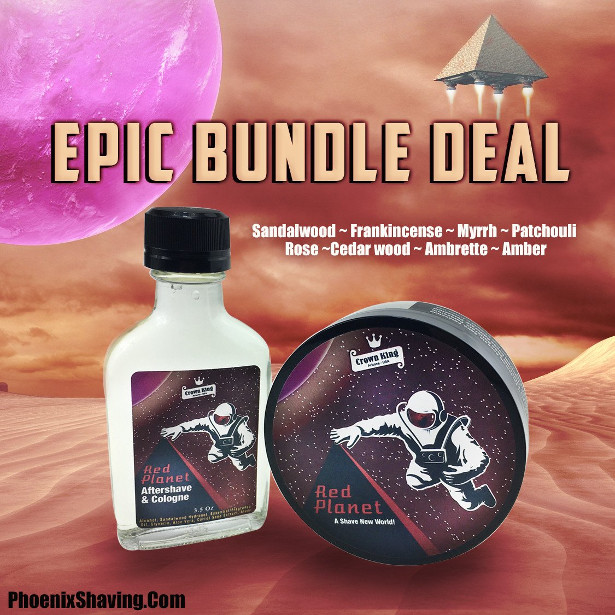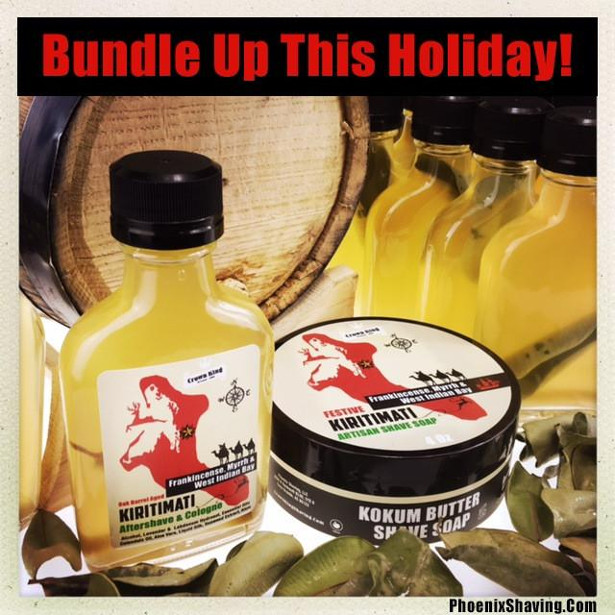 WaterField Designs. Ranger iPhone X Case. www.sfbags.com Very Very high Quality, and looks so good with a really useful function!

Whenever you get the aroma of this durable but delicate leather, there is a mysterious feel to this leather, and the workmanship and thought that has produced this perfectly designed item is astounding. It is precise, it has the lines of design, the proportions of exactly the size it should be, and exactly function. Now I just put my phone in my Ranger, and go!" Intouch Rugby Lifestyle, fitness and commerce editor! Best wishes!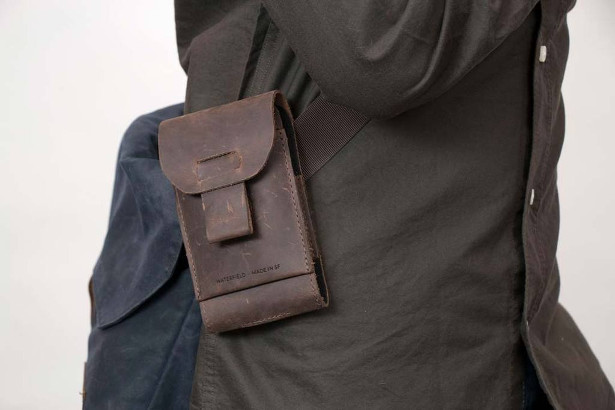 WaterField Unveils the Ranger iPhone X Case—an Innovative Leather Holster for Active Professionals
See more at : www.sfbags.com/products/ranger-iphone-x-case
The unique magnetic systems really set the Ranger iPhone X case apart. You can strap the case onto a belt or just about anything else .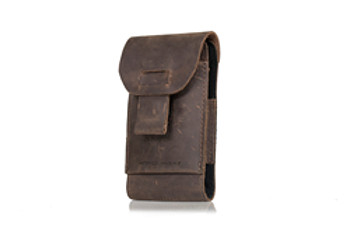 WaterField Designs unveils the Ranger iPhone X case: a slim, full-grain leather iPhone holster with an innovative fastener for enhanced security and hidden, rare-earth magnets to attach the case to belts, pants or straps. The quick-access Ranger is tough enough for trade workers on the job site and stylish enough for professionals at the office.
WaterField Designs, a leader in custom laptop sleeves, bags and cases for digital-minded professionals, announces the Ranger iPhone X Case, a leather iPhone holster with a modern upgrade worthy of the sophisticated iPhone X. The innovative Fidlock closure keeps the iPhone safeguarded inside, and strong, Neodymium rare-earth magnets securely fasten the case to clothing or straps. Both rugged and refined, the premium leather Ranger combines hands-free convenience with easy iPhone access, an ideal combination for active workers and professionals.
"The unique magnetic systems really set the Ranger iPhone X case apart," explained company owner Gary Waterfield. "You can strap the case onto a belt or just about anything else — contractors to their work vests, surgeons to their scrubs, professionals to a suit or strap. It's so versatile, and the full-grain leather gets better and better looking with use."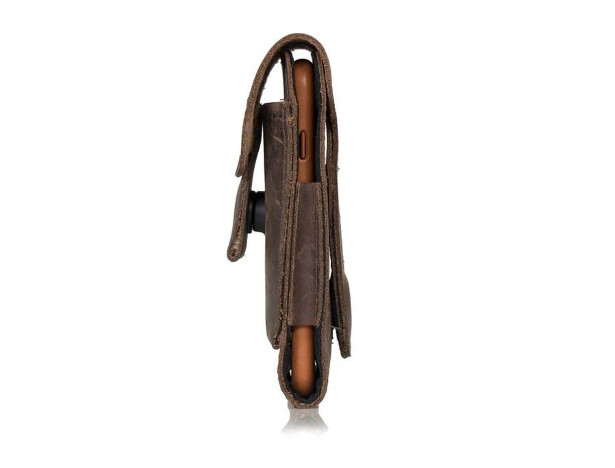 Well-thought out details make the Ranger iPhone X case as functional as it is handsome:
Scratch-free Ultrasuede® lining adds cushioning and helps clean the iPhone screen as users insert and remove it from the case.
Bottom opening allows users to keep ear buds connected and keeps text and call notifications audible when the iPhone is inside the case.
Side openings provide easy access to volume and sleep buttons.
Tapered sides ease iPhone removal.
Front leather pocket can hold earbuds or cash and a key.
Self-finding, Neodymium rare-earth magnetic attachment system easily clamps on to clothing or straps and remains in place.
Fidlock fastener uses award-winning technology to secure flap: two strong magnets easily find each other for convenient, effortless closing; to open, users pull down leather tab to release a mechanical snap, enhancing security.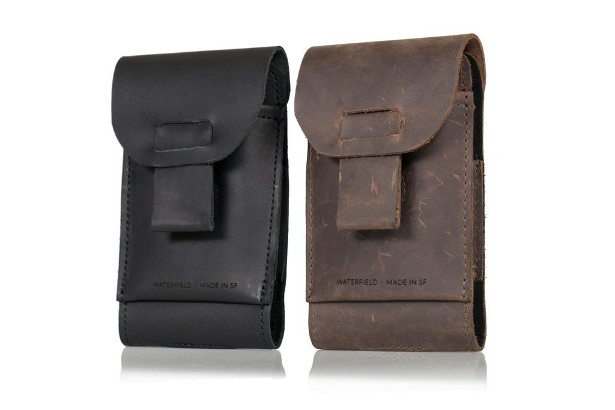 In black or chocolate naturally-tanned, full-grain leather that ages beautifully, the Ranger iPhone X Case pairs as well with workpants as it does with a suit.
The holster-style WaterField Designs Ranger iPhone X Case joins a collection of WaterField iPhone Cases that address an array of style and functionality preferences: the minimalist Suede Jacket, the Finn Wallet, the Cycling Ride and Cycling Club Pouches, and the new iPhone Camera Bag.
Availability & Pricing
The Ranger iPhone X Case
Price: $89.
Size X: Fits iPhone X with or without the Apple Case, or the iPhone 8 with the Apple Case.
Size 8: Fits the iPhone 8+ with or without the Apple Case.
Colors: Full-grain, naturally-tanned black or chocolate (distressed) leather.
Weight and dimensions: 3.2 oz; 6 x 3.5 x .75 inches.

Parenting just got a little easier with KidCash >> www.kidcash.com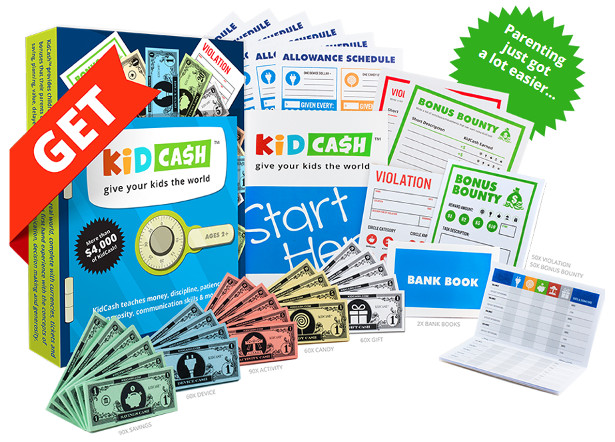 Put power struggles in the past and power in the hands of your children as they learn about personal finance, self discipline, patience, and more through a reward system that is educational, fun and only takes a minute a day. Each kit comes with Candy, Device, Savings, Activity, and Gift Dollars; 50 Bonus Bounty sheets; 50 Violations Tickets; Bank Books; and more. Buy this parenting game changer for as little as $29.99 at www.kidcash.com!
Getting children to listen to their parents is a struggle as old as time. KidCash is a new way for parents and children to see eye to eye. KidCash helps parents to get their attention and make the lessons stick. Parents can have a fully engaging "daily review" to form a habit of face to face communication between the parent and the child. The system uses colorful cash and bonuses to motivate their children through productive behavior change. The program helps teach children to listen actively, earn their rewards, basic financial responsibility, and more.
KidCash is only $15, but parents can print for free!
Christmas is a time where we give each other gifts out of generosity and love. KidCash has always provided a free print-at-home option for parents who want to try the system or can't afford it.
Check us out at www.kidcash.com.
Happy Parenting!
Nogginsland is dedicated to the development of fine and visual motor skills in young children!  www.nogginsland.com
"We subscribe to the idea that the most effective intervention is one that incorporates play."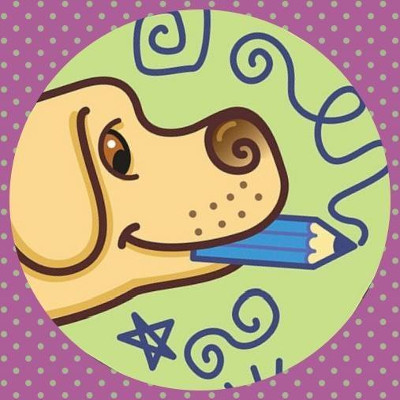 FACEBOOK | INSTAGRAM | TWITTER | LINKEDIN | BLOG | YOUTUBE | ETSY
ABOUT NOGGINS
Noggins were created by an Occupational Therapist working in the field of Pediatrics. The selling of Noggins began as a small retail business in May of 2017. The idea came out of an observed trend that many children were positioning, grasping, and ultimately using scissors incorrectly. At first, the Noggins were magnets to be stuck onto scissor blades, and referred to as "Chompers". After a series of transitions, and new designs, Noggins became the repositionable, butterflied stickers, seen today.
Nogginsland, Inc. now sells Noggins and other accessories, and delivers world class services and products. Children are welcome to Nogginsland, the beautiful world of Noggins, where your imagination runs free and becomes reality. Browse and enjoy our Noggins and accessories at the best possible prices. Our mission is to deliver high quality, safe, and affordable children's educational products.
Nogginsland, Inc. consists of a team of consultants contributing at different levels to this company that are ready to serve and cater to you. Nogginsland, Inc. also issues safety instructions and a user's manual to ensure the children are playing safely.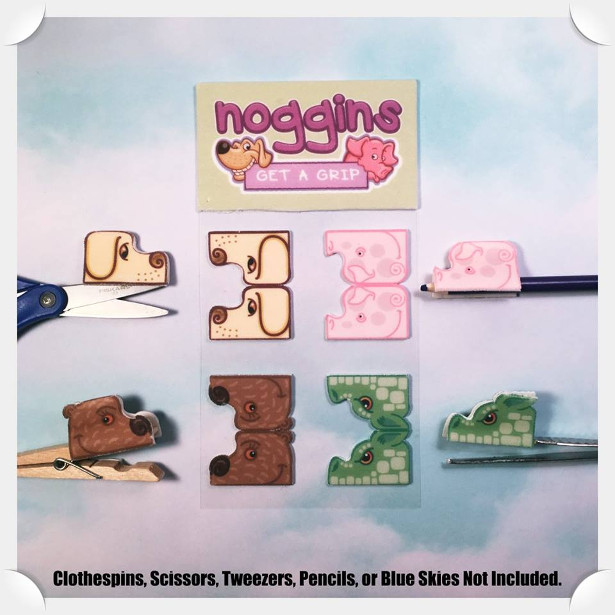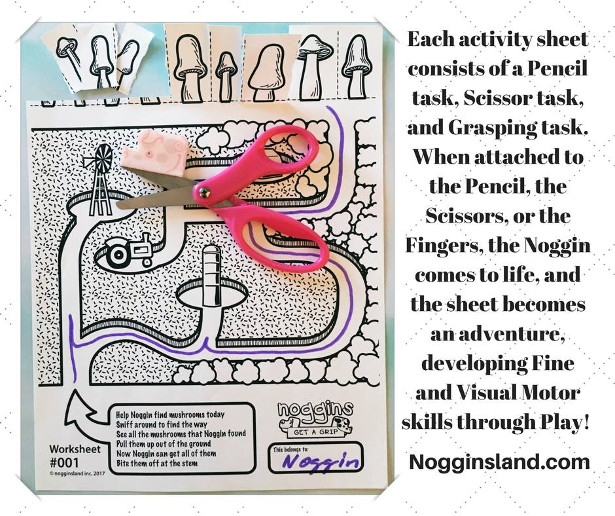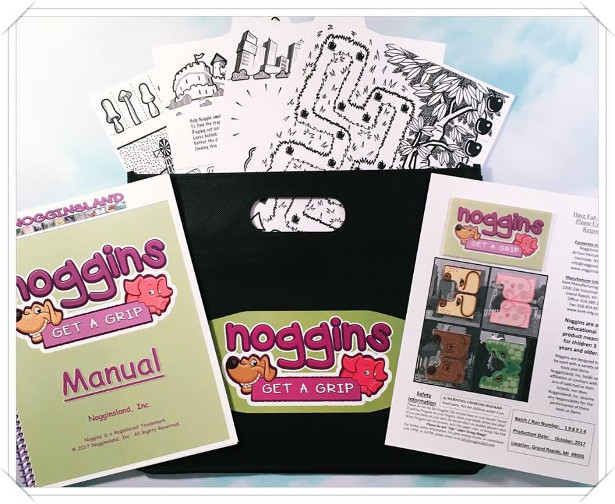 Check out PROSKINS for the perfect athleisurewear Christmas gift for your fitness fanatic friends and family proskins.co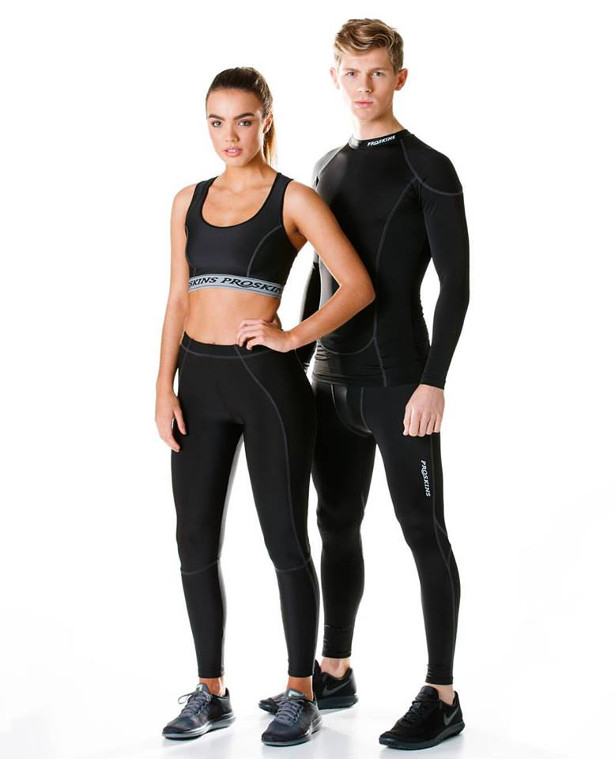 FACEBOOK | TWITTER | INSTAGRAM | PINTEREST | YOUTUBE
If there's one gift that anyone who exercises will be pleased to receive this Christmas, it's chic yet practical fitness wear and accessories. Luckily PROSKINS has given Santa a selection of fabulous #fitinspo gift sets that any fitness fanatic friend would be pleased to receive under the tree on Christmas Day.
Hiit fanatic PROSKINS Active Womens Long Sleeve Top, Towel and Water Bottle Gift Box, £34.99
Gym Go-Getter PROSKINS Active Mens Shorts, Towel and Water Bottle Gift Box, £29.99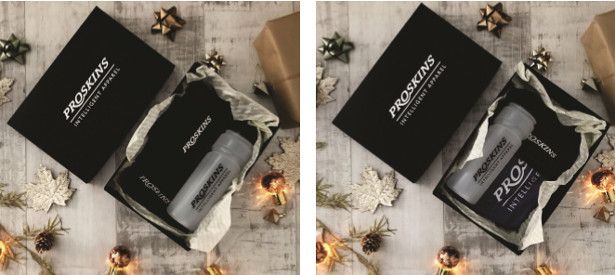 HiGH-powered performer PROSKINS Moto Accessories, Towel and Water Bottle Gift Box, £34.99
outdoor entHusiast PROSKINS Active Mens Long Sleeve Top, Towel and Water Bottle Gift Box, £34.9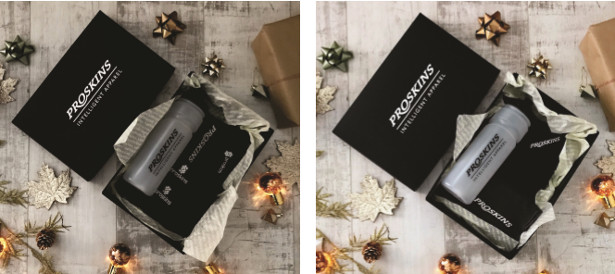 Drawing Stencils! This Great gift is perfect for boys or girls! It keeps children engaged and calm, whether on a car, a plane, at the restaurant or whilst visiting relatives…. it keeps them entertained everywhere! www.creativcraft.com  (Available on Amazon UK)
FACEBOOK | TWITTER | INSTAGRAM | PINTEREST | YOUTUBE
Amazon UK : www.amazon.co.uk/Stencils-Creativ-Craft-Educational-Creativity/dp/B072MDLMXK
It can also interest artists and persons who enjoy « DIY » (invitation cards, painting on T-Shirt, memory cards for children, cup cakes toppers… as you can see on our Creativ'Craft site) !
Our product is a Drawing Stencil Art Set, ideally for children between 4 to 8. It contains 12 stencils boards with a huge variety of themes (princess, transportation, space, animals, letters & numbers, circus, etc.), drawing paper sheets, coloured pencils and a sharpener. All the component are nicely store in an easy-to-carry little case. The perfect gift for any small artist that will bring fun and education at the same time.
Here is a link to this product: creativcraft.com/product/ and you can see great reviews on their Amazon product page: www.amazon.com/dp/B0151BMPGY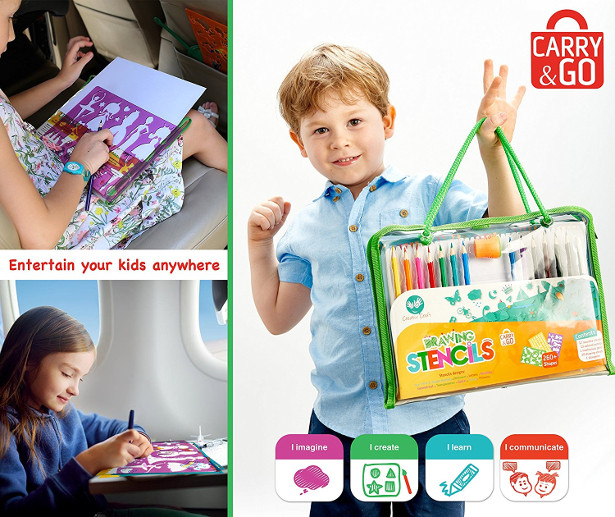 Drawing Stencils Art Set for Kids by Creativ' Craft, Loved By Parents Golden Award 2016, Travel Activity and Educational Toy to Enhance Children Creativity – Ideal Gift for Boys and Girls from Toddler to Teen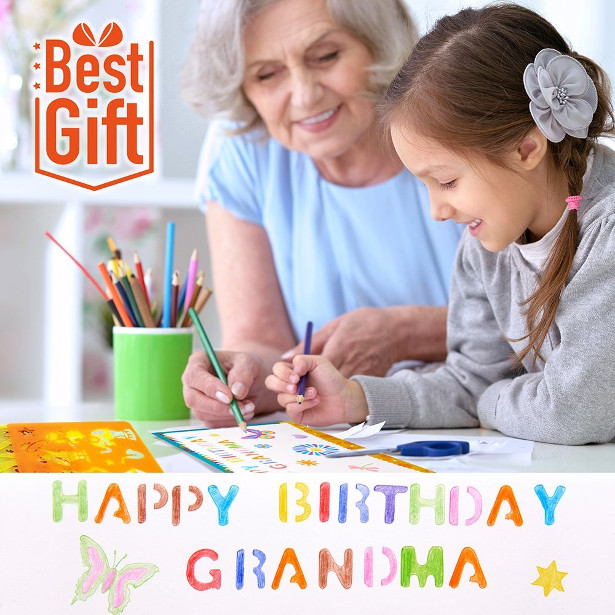 ULTIMATE SET: Our creativity kit is designed with state-of-the-art materials; 13 Grade A soft colored pencils, 20 A4 premium 100g paper sheets, 12 sturdy and kid resistant stencils boards, 1 sharpener, 1 pencil case, 1 mechanical pen; Nicely pack in a light travel case
LARGE VARIETY OF SHAPES: Includes more than 260 templates such as alphabet, letters, numbers, geometric, flower, animal, dinosaurs, zoo; Our educational toy develop children's learning and drawing skills while having endless hours of fun
ENTERTAIN KIDS ANYWHERE: Our lightweight activity set is perfect on-the-go or for holidays; Whether on a car, a plane, at the restaurant or while visiting relatives, it keep them busy everywhere
FOR BOYS, GIRLS AND ARTIST: Our reusable stencil boards can be used with airbrush, paint, water colour and all colouring material; Shapes offer different levels of difficulties to enjoy a wonderful family moment doing school and DIY craft projects
SAFETY AND SATISFACTION GUARANTEE: Our Drawing Stencils Set complies with the European Toy Safety Standards for kids age 4+; With our 1 year money back manufacturer guarantee or free replacement warranty, you can't go wrong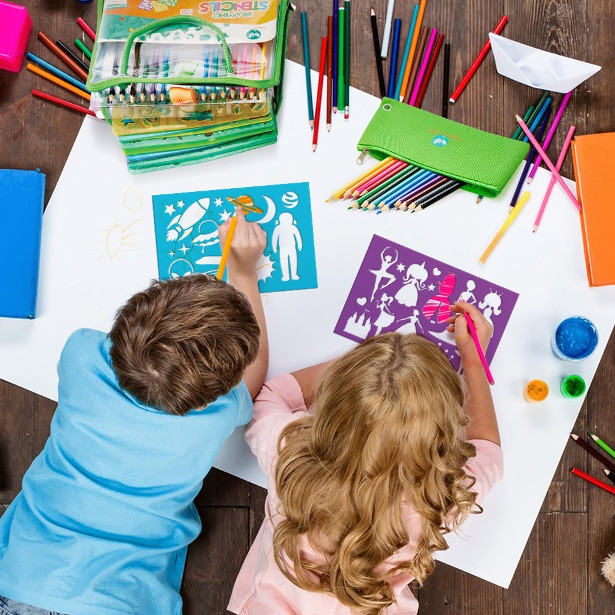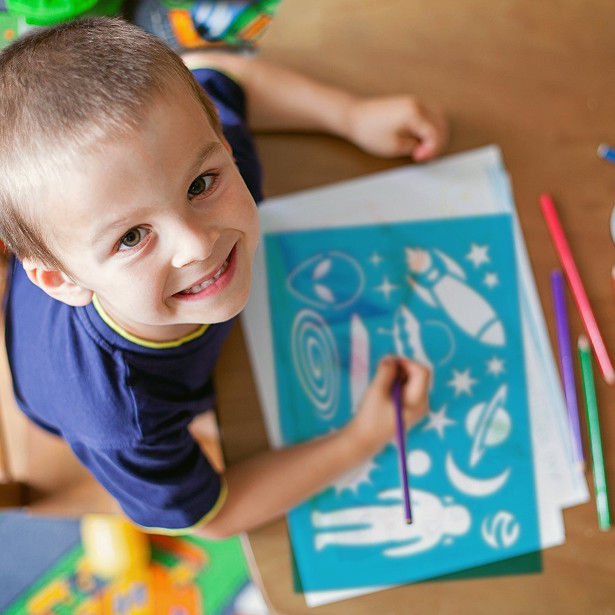 Bees and Co's Adopt a Beehive package, is the perfect gift for the environmentally conscious bee or honey lover.  www.beesand.co, , sponsoring the bees will help to save them!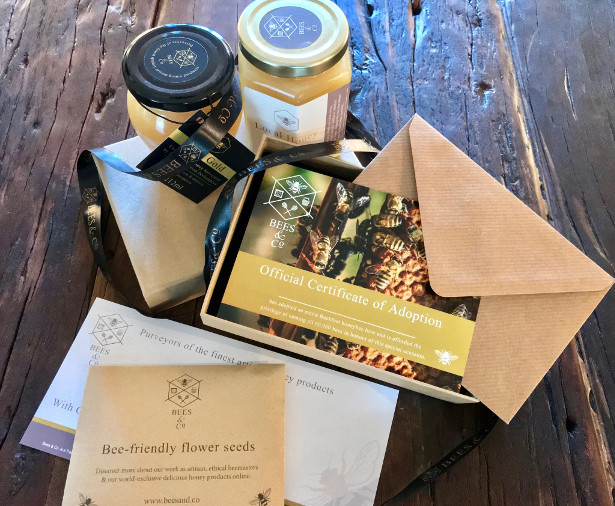 FACEBOOK | TWITTER | INSTAGRAM
Finding thoughtful and unique gifts can be difficult, there are only so many socks and gift sets you can buy after all!
Bees & Co, (www.beesand.co) has come up with an alternative Christmas present solution which helps the environment and gives the recipient a treat too.
For just £6 per month, the recipient will adopt a working beehive, helping to reverse the decline of the honeybee population and make an impact on the environment.
The gift package also includes:
· A personalised adoption certificate
· A packet of honeybee-friendly wildflower seeds
· Regular written and video updates on your beehive
· A £25 discount voucher towards Bees and Co's Beekeeper for a Day experience days
· A share of the artisan honey produced by the hive (four jars of delicious honey posted directly to the recipient)
Alternatively, there's the option to gift the Adopt a Bee Gift Pack, which allows you to buy an adoption package for just £1 per month, sponsoring one of the Buckfast honeybees.
This package includes:
· A personalised full colour, adoption certificate – your recipient can even choose the name of their bee!
· A packet of bee-friendly flower seeds
· Regular written updates on their bee's hive
· 15% discount code for use on any of the Bees and Co's beekeeping courses
Each gift is packaged in one of Bees & Co's exclusive rustic gift boxes, hand tied with Bees & Co. ribbon and sealed with bee wax seal, making this an unusual and thoughtful gift which also benefits the environment.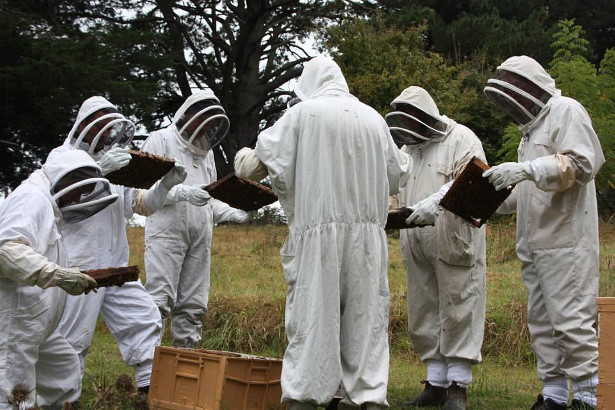 Deck the halls with luxurious and unique homeware
Floor Candy's new rug ranges are perfect for Christmas
"Having a warm sumptuous, comfy, beautiful rug is so wonderful, and delivered straight to my home was so efficient, and at such a low price!" InTouch Rugby Lifestyle, Homes & Interiors Editor.
 www.floorcandy.co.uk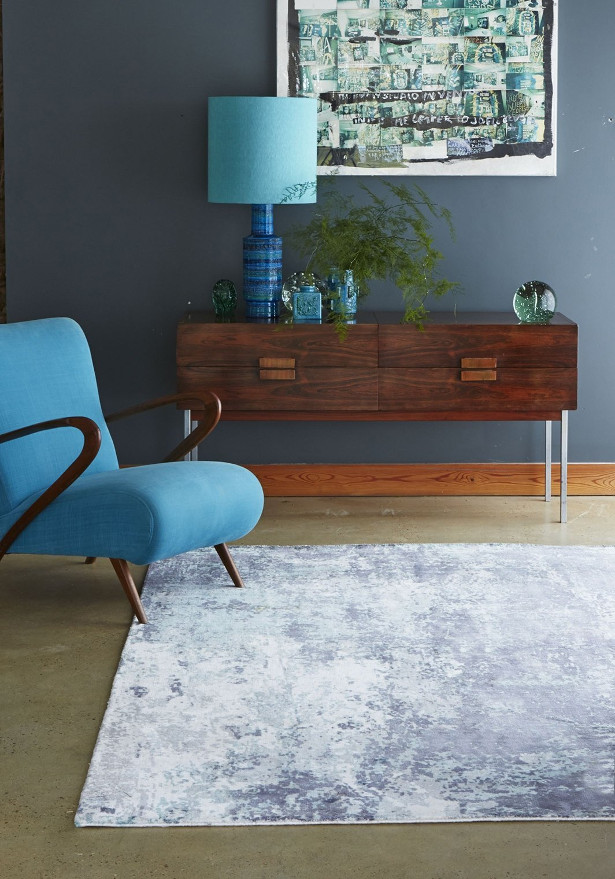 Treat yourself or a loved one to a special gift this Christmas with a luxury rug from Floor Candy. With an array of offers and a range of rugs, from snuggle soft sheepskin and plush velvet to quirky Queen's head stamp designs, there's something for every home this festive season.
Floor Candy is a UK rug supplier which prides itself on quality and unusual designs, finding rugs with personality that add a touch of luxury to any room. Products are available in a range of prices, colours and sizes.
For more information, or to view the ranges, please visit www.floorcandy.co.uk.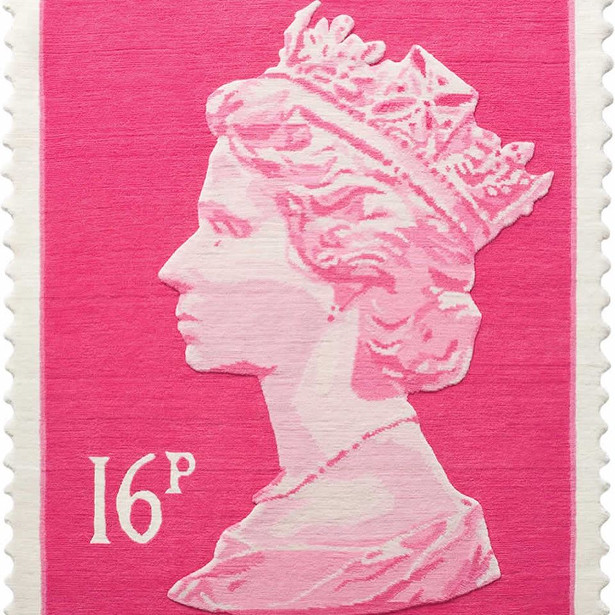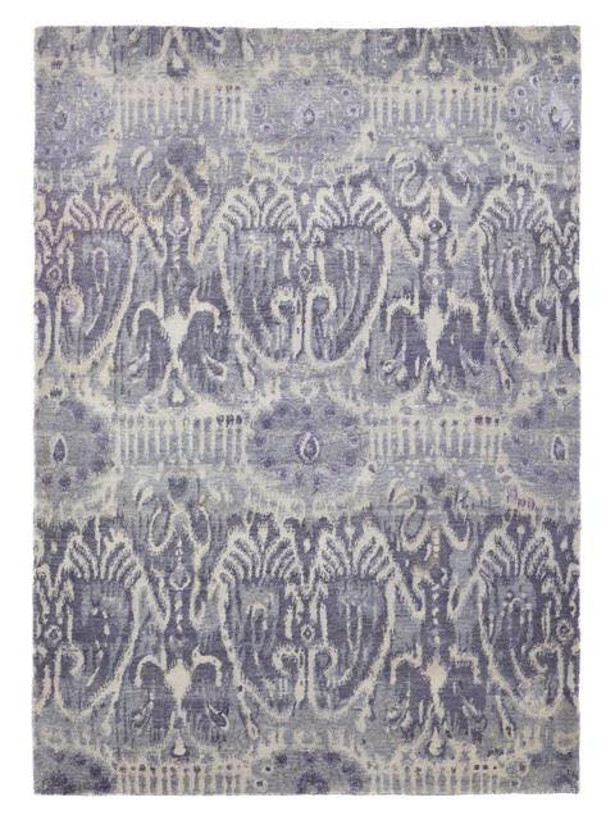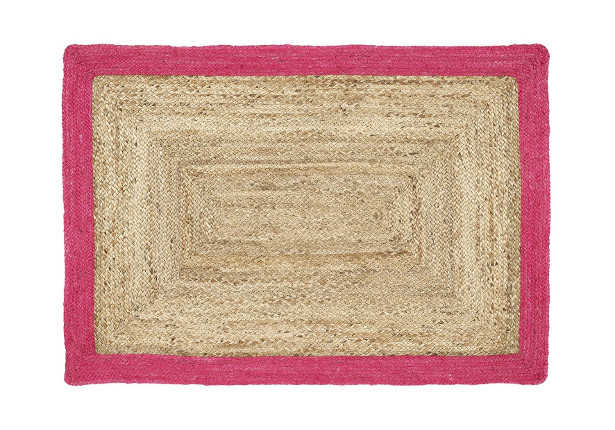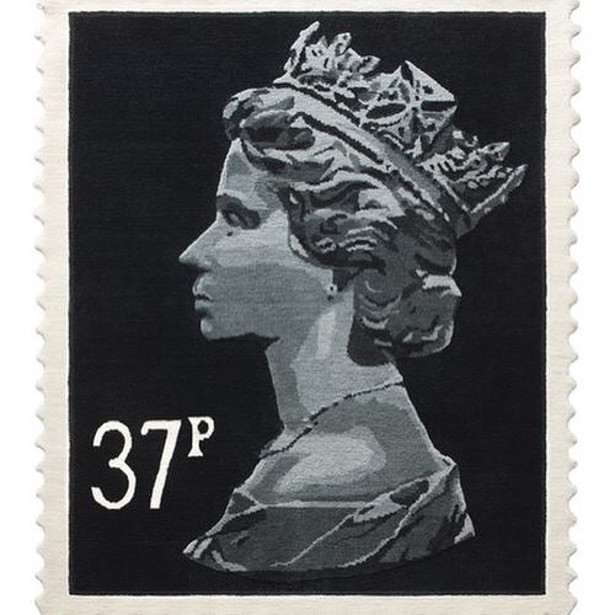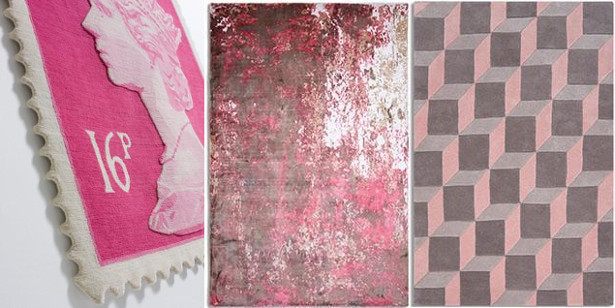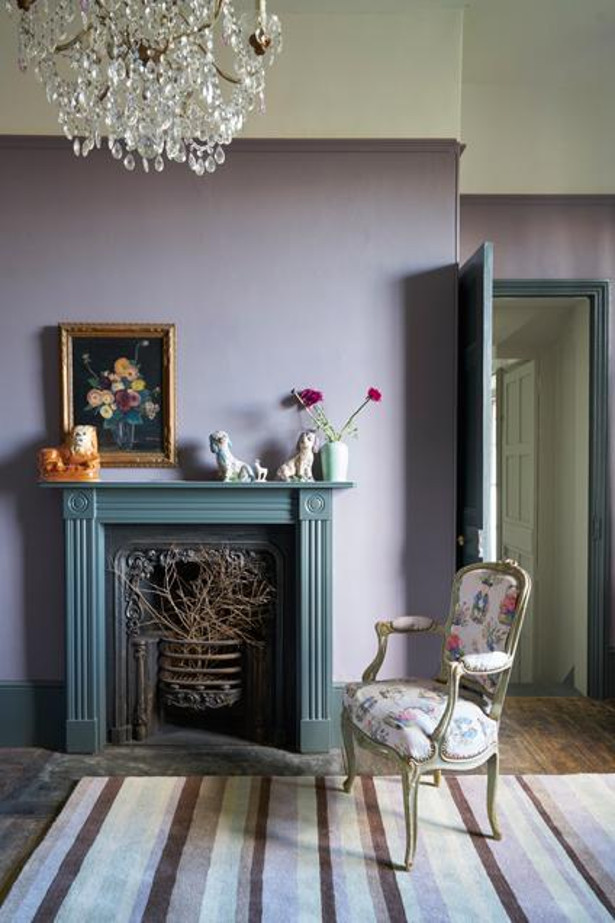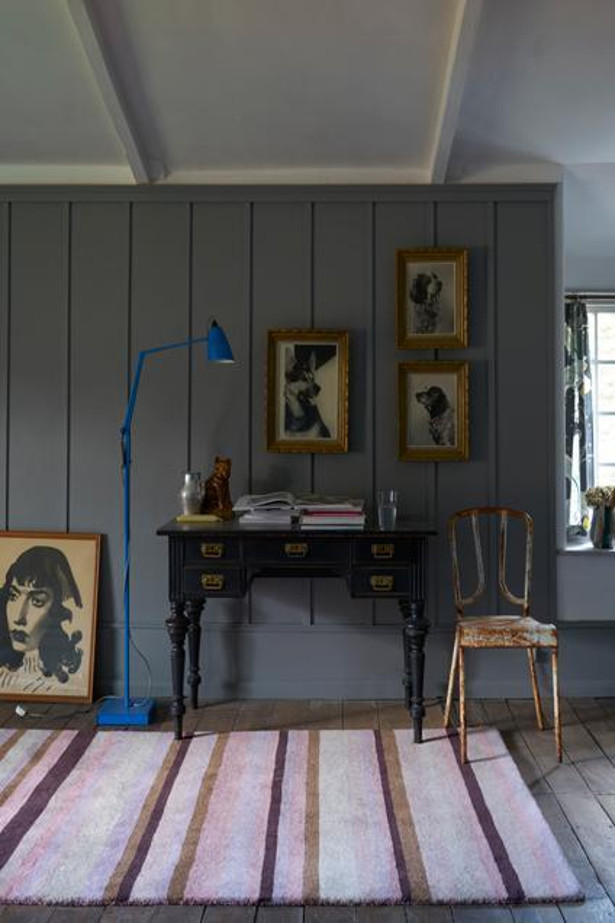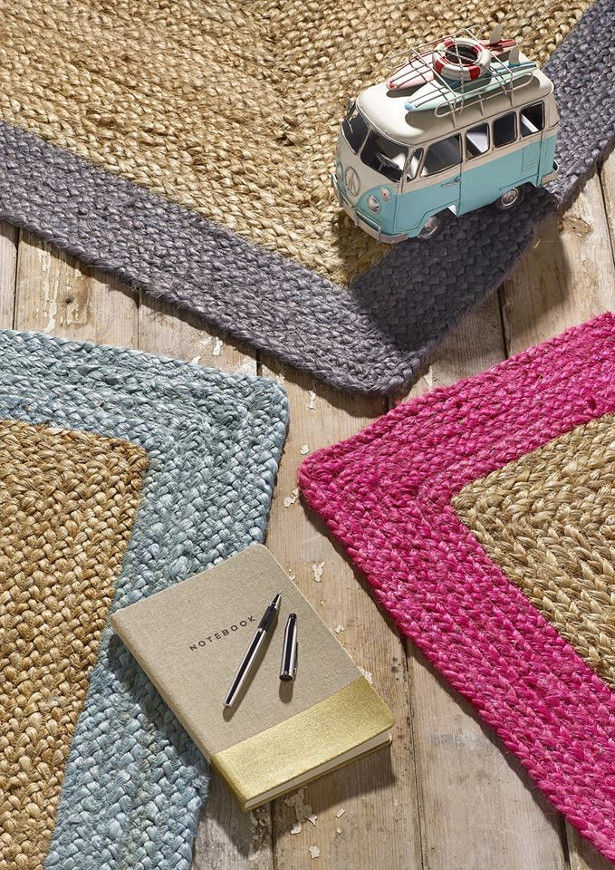 Drink in style this Christmas with the Duralex Glassware range made in the beautiful historic city of Orleans, France since 1945.


INSTAGRAM | LINKEDIN | TWITTER
Duralex Glassware has been made in the beautiful historic city of Orleans, France since 1945. They are the pioneers of tempered tableware and provide a large selection of drinkware, tableware and kitchenware. Their most iconic glassware range is the Picardie followed by the Provence and Gigogne.
A new range perfect for winter cocktails or a whisky on the rocks is the Manhattan.
All the glasses are toughened and are all shock and heat resistant and dishwasher, microwave and freezer proof.
Picardie: 1026A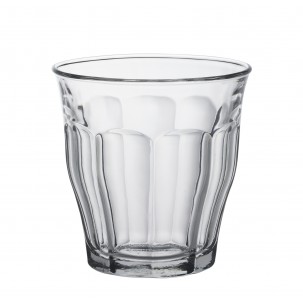 Provence: 1038A
Gigogne: 1017A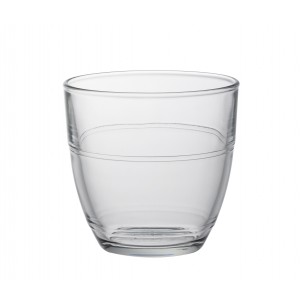 Manhattan: 1057A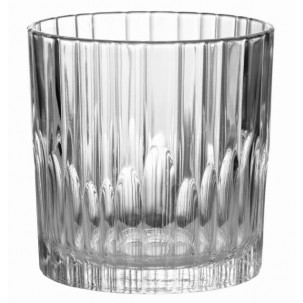 The Picardie range is sold in John Lewis (www.johnlewis.com/brand/duralex), Ocado (www.ocado.com/webshop), Heals (www.heals.com/brand/duralex) and Steamer Trading.
The Gigogne is sold in Ocado (www.ocado.com/webshop) and Heals (www.heals.com/brand/duralex)
The Provence is sold in Ocado (www.ocado.com/webshop).
The Manhattan is sold online by BuyMeOnce (buymeonce.com/product-category/) along with a large selection of Duralex tumblers.
Also available at :- www.wayfair.co.uk/brand/bnd/duralex

From the moment you wake up, Mi Goals is there to inspire, challenge and remind you to live a truly inspired life.  migoals.com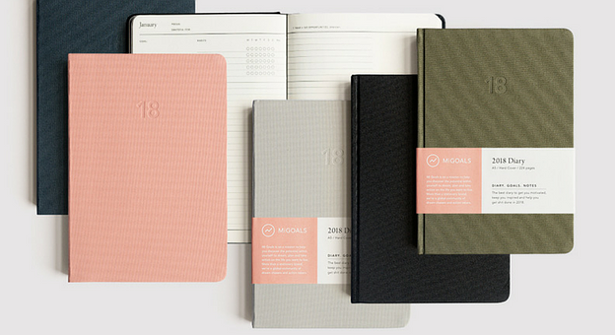 Mi Goals Diary
Mi Goals Bucket List
Mi Goals Book
Desk Pad
Get Shit Done Notebooks
Goal cards
Flavour Boss Limited Edition Festive E-Cig Bundle! If you know a vaper this is a superb superb gift! >> www.flavour-boss.co.uk + 10% discount code off liquids is "garry10"

FACEBOOK | INSTAGRAM | TWITTER
Flavour Boss  Ejuice manufacturer, offer great tasting liquids at a very good price. They specialize in creating fan favourite concentrates which they call 'Boss-Shots', for more information visit www.Flavour-boss.co.uk
Check this bundle out!
1x 500ml Boss shot (Purple Slush) 1x 1L VG & PG 1x RX Gen3 Kit 1x Aspire PockeX Kit 10x 10ml 0mg liquid for testing 1x Pair Samsung 25R batteries 1x20ml 1x10ml 1x5ml 1x2ml 1x1ml Syringes 1x 28mm nozzle
Purple Slush Boss Shot
£17.49 – £28.99
Purple Slush Boss Shot is a delicious mix of grape, berries and boysenberry
THIS PRODUCT IS NOT READY TO VAPE.
You will receive 100ml of concentrate for the 500ml option.
You will receive 200ml of concentrate for the 1L option.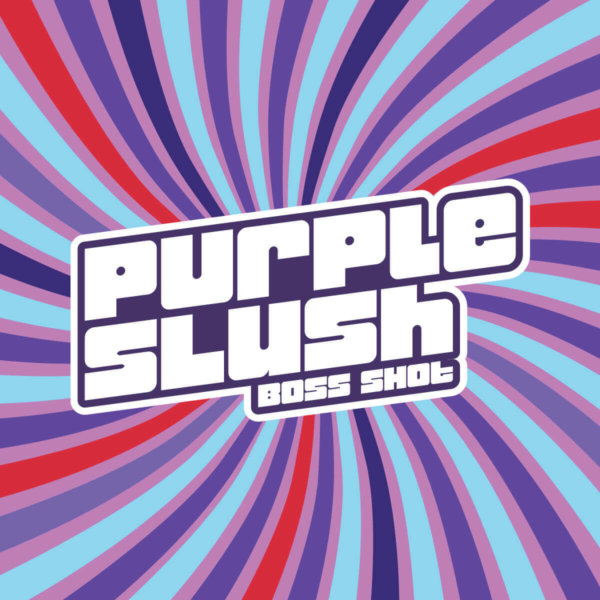 1x RX Gen3 Kit
Contents:
1 x Reuleaux RX GEN3 Vape Mod
1 x Quick charge cable
1 x User manual
1 x Wismec GNOME Tank
1 x WM02 Dual 0.15ohm coil (pre-installed)
1 x WM03 Tripple 0.2ohm coil
1 x Glass tube
1 x Delrin drip tip
1 x User manual

This wonderful, wonderful, Cleansing, Exfoliating & Massage System for Face & Body is such a truly wonderful gift to give this Wonderful festive season.  www.erisonic.com & there is 30% of all their devices!

Erisonic facial cleanser is such an amazing Christmas gift! the Erisonic facial cleanser is the one that combines beauty and tech, which makes people's daily life even easier and better! You can send this gift to mom and dad, which shows that we care about them. You can buy it for friends and all relatives and even for yourself!
Erisonic provides adjustable 5 levels of intensity to vibrate the brush using moderate frequency and 3 different modes; this makes for 15 different cleansing and massaging waveform to meet almost everyone's needs. The resulting brush action removes dirt, makeup, oil, and skin impurities than cleansing with your hands alone and without causing the excessive action on the skin.
MSRP: $269.99
Special Deal: $120.00
On sale: 59.99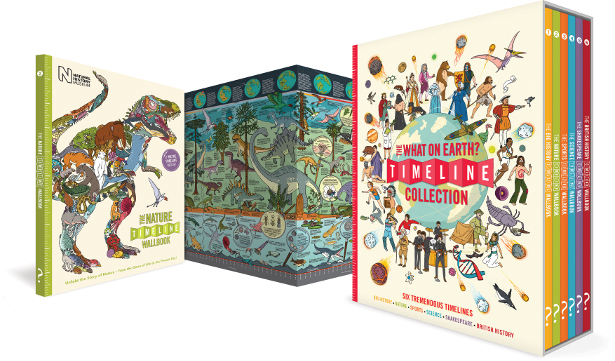 Teaching children the history of the world needs to be an exciting, informative journey. This Christmas parents can take their children on a voyage through 13.7 billion years of history with over 5000 illustrations by purchasing this unique gift set – The What on Earth? Timeline Collection – for their inquisitive youngsters.
Forget boring facts and figures; The What on Earth? Timeline Collection brings world-changing events from the Big Bang to the Battle of the Somme to life through a trove of imaginative imagery and interactive activities, in a 3 or 6-book set.
From the 2-metre-long illustrated fold-out timelines (each featuring over 1,000 illustrations) to newspaper articles, quiz questions and crosswords, the What on Earth? Timeline Collection makes learning fun and memorable.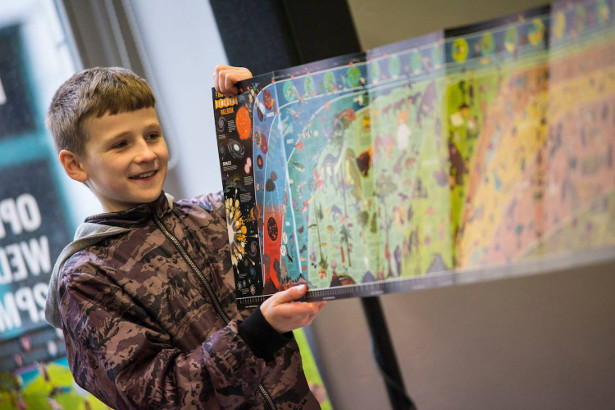 This unique series is the brainchild of author Christopher Lloyd and illustrator Andy Forshaw. Christopher is an author, educator, and historian, with a double first from Cambridge. Passionate about communicating the complexities of world history through visual timelines, Lloyd has sold over 1 million copies worldwide in 15 languages – there has even been an 18-part television adaptation in Japan. His Timeline series recently won the prestigious Parents' Choice Foundation Gold Medal for Non-Fiction.
Central St Martins College graduate Andy, meanwhile, has contributed more than 5,000 hand-drawn and critically acclaimed designs to this exquisite gift set.
The What on Earth? Timeline Collection has been widely praised by parents, with one mum commenting: "This is a really impressive publication. To call it a book though might be a slightly misleading. In fact this is an intellectual "Where's Wally"; the amount of information included is quite phenomenal."
Covering 6 terrific topics: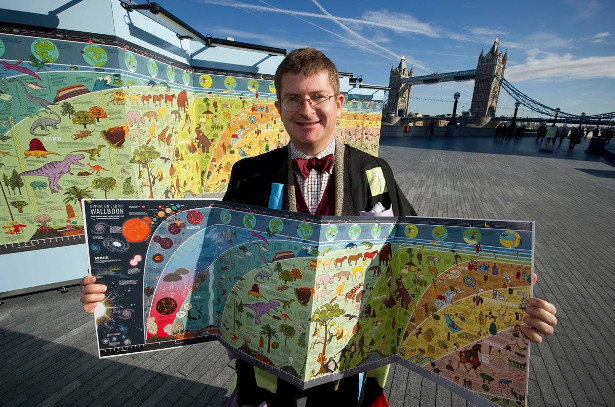 The Big History Timeline Wallbook – the explosive history of the universe from the Big Bang to the present day
The Nature Timeline Wallbook – the incredible story of nature from the dawn of life
The Sports Timeline Wallbook – the intrepid story of sport from the ancient Olympics to the present day
The Science Timeline Wallbook – discover a world of scientific inventions from the Stone Ages to the present day
The Shakespeare Timeline Wallbook- a timeline to the complete words of Shakespeare – one theatre and thirty-eight plays
The British History Timeline Wallbook – the extraordinary history of Great Britain from the dinosaurs to the present day.
Available exclusively from www.whatonearthbooks.com/santa, the Timeline Collection is a fantastic Christmas gift for children aged 6 to 14 years old and designed to suit all budgets:
· The 6-book Collection containing the complete timeline series is just £49.95 (RRP £59.95).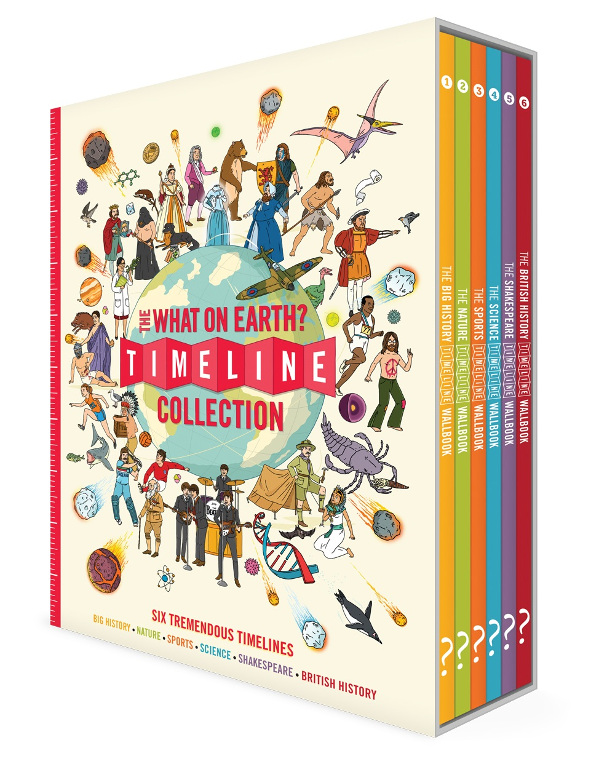 · The 3-book Collection containing Big History, Nature and Science Timeline Wallbooks for just £29.95 (RRP £34.95).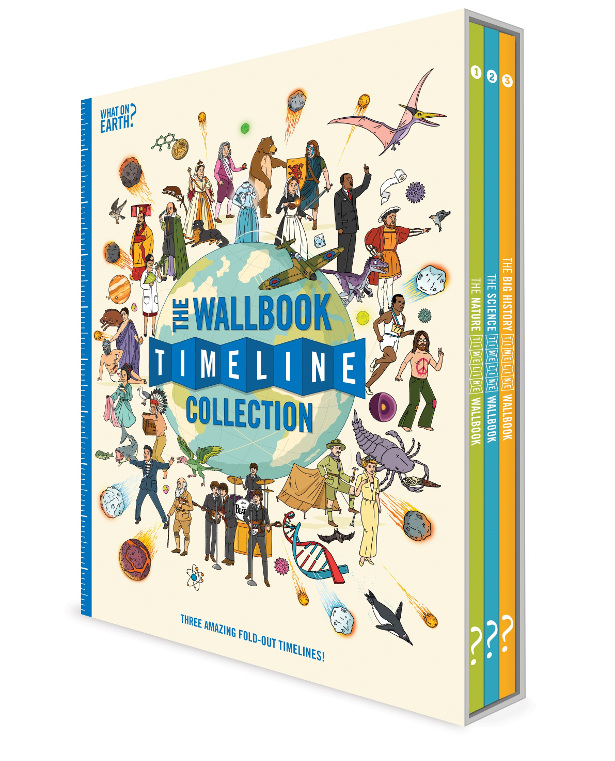 · Individual What on Earth? Timeline Wallbooks for just £12.99
For more information about What on Earth Books visit www.whatonearthbooks.com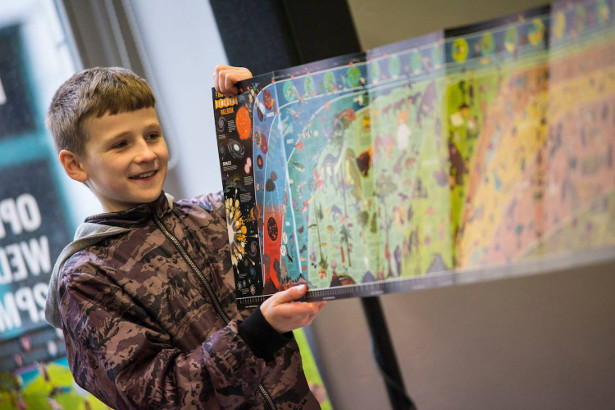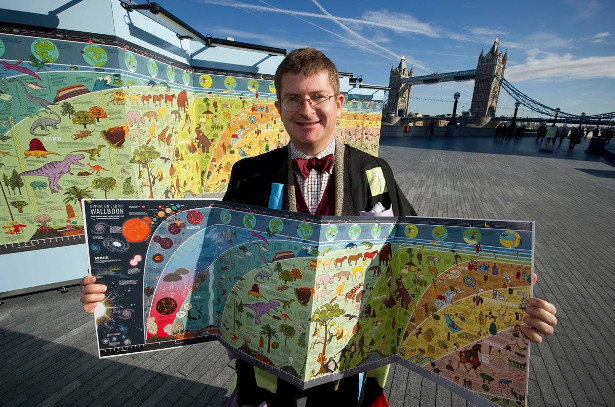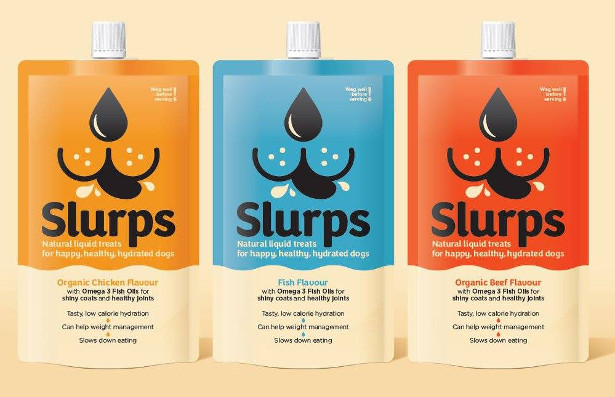 INSTAGRAM | TWITTER | FACEBOOK
Christmas is a time when we're often a bit worse for wear and realise that being 60% water, our bodies need a lot of hydration. At 80% water, man's best friend needs even more hydration… Just like us, they LOVE a change from water.
Your dog should drink 50ml water per kg bodyweight daily. That's half a litre for a 10kg dog or two litres for a 40kg dog!
Slurps are nutritious and super tasty drinks for dogs in organic beef and chicken flavours with high omega 3 fish oils.
In tests, 80/80 dogs lapped up their Slurps whilst ignoring their water bowls so you know they are happy, healthy and hydrated!
You wouldn't forget your best friend, would you?
More info at :- www.slurps4pets.co.uk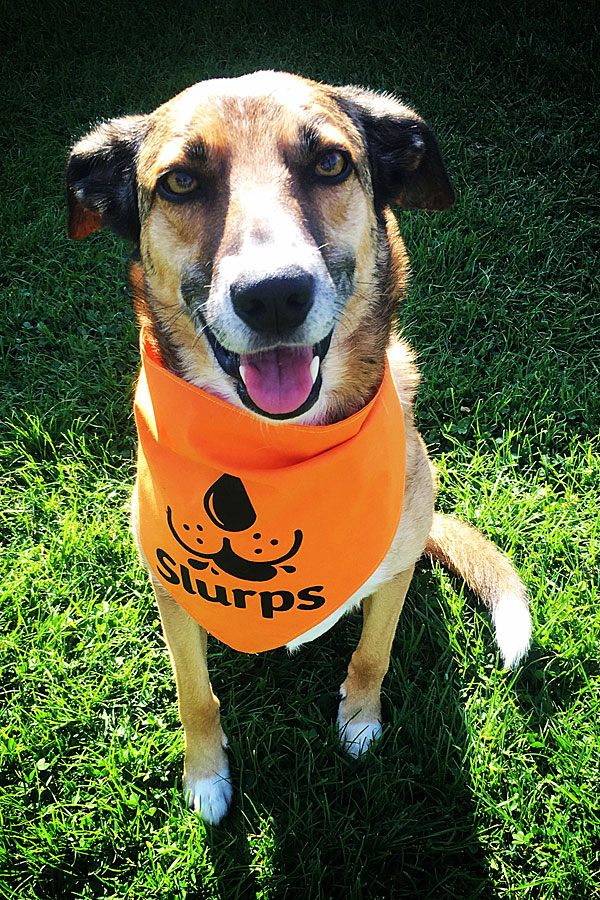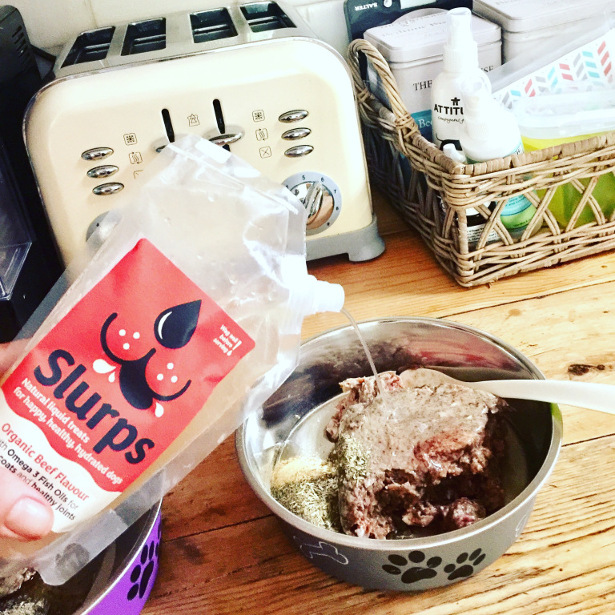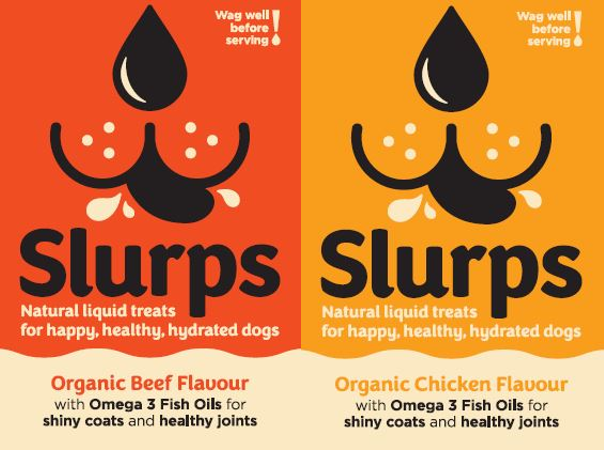 THIS NEW SUBSCRIPTION BOX WANTS TO HELP YOU RAISE FEMINIST KIDS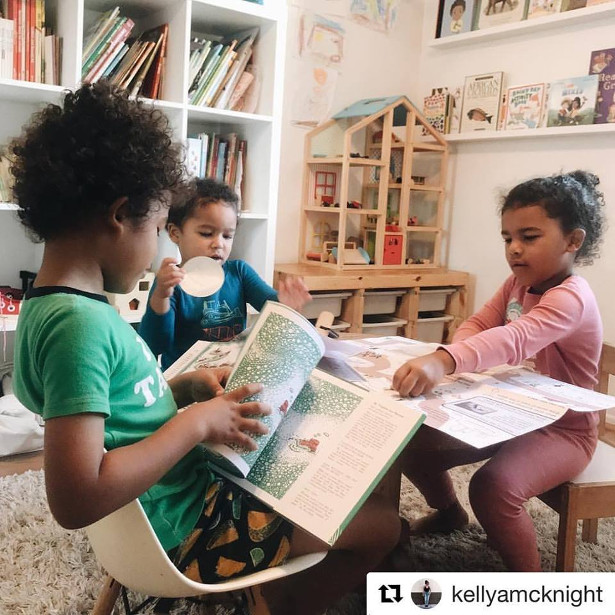 The Little Feminist, a children's book and activity subscription that focuses on diversity and gender equality, launches for pre-sales today.
"The Little Feminist started because, now more than ever, children of all genders and backgrounds must believe in their dreams. But if our kids don't see heroes that look like them, it's going to be hard for them to believe their dreams really are possible." says Founder Brittany Murlas, who left her job as CMO of BabyList.com to start the company.
Of the children's books published each year, just 31% have female central characters,[1] and in the last 5 years only 13% of children's books feature a person of color.[2]
"Finding children's books that feature a strong female or person of color is really hard, finding great stories among them is even harder. We do months of research so parents can take a break," says Murlas.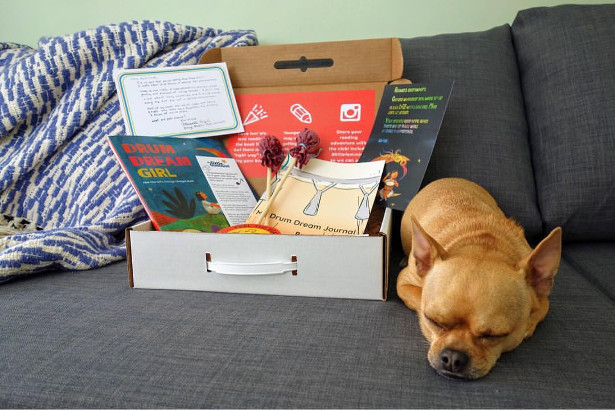 Three and six month subscriptions are available for purchase at thelittlefeminist.com, and the first book box will ship in February. For those gifting a subscription, The Little Feminist offers a pop-out activity gift certificate that will arrive in time for the holidays.
About The Little Feminist
The Little Feminist is a children's book and activity subscription box that focuses on diversity and gender equality, teaching 3-7-year-old girls and boys (yes, boys can be feminists too!) empathy and perseverance. Books-of-the-month are selected by a team of educators, librarians, and parents, who then create a suite of hands-on activities to accompany each book. Whether it's treasure hunts or DIY musical instruments, the goal of the included activities is to make the stories come alive for both children and families. The Little Feminist boxes are $35, and shipping is free.
[1] FSU study finds 100 years of gender bias in children's books
[2] Publishing Statistics on Children's Books about People of Color and First/Native Nations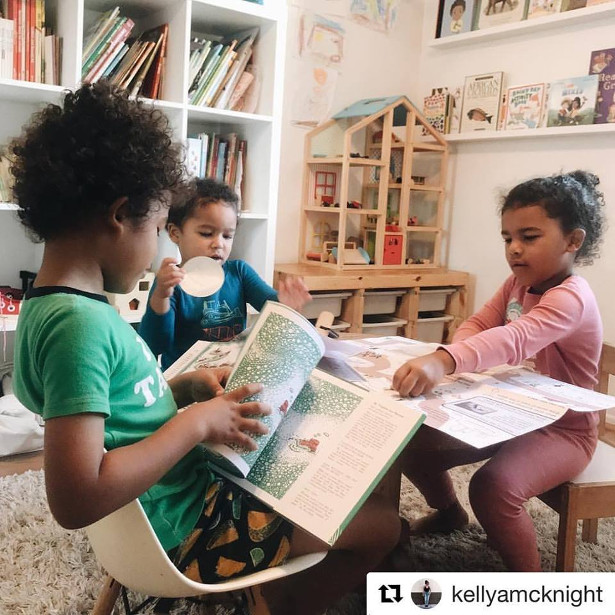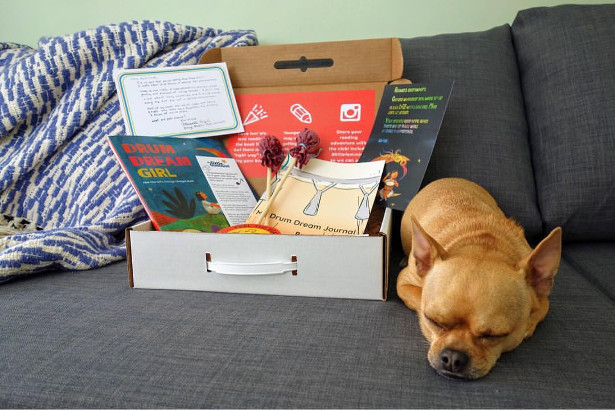 Classic Biography Of
Santa
Rediscovered
In Time For
The Holidays
Nearly a century ago an accomplished magazine and newspaper reporter, Sarah Addington, wrote a special story for the popular magazine, The Ladies' Home Journal. It revealed the backstory of how Santa Claus came to be. It was published as a book in 1922 but the classic eventually disappeared.
Available at Amazon on :- www.amazon.com/Boy-Who-Lived-Pudding-Lane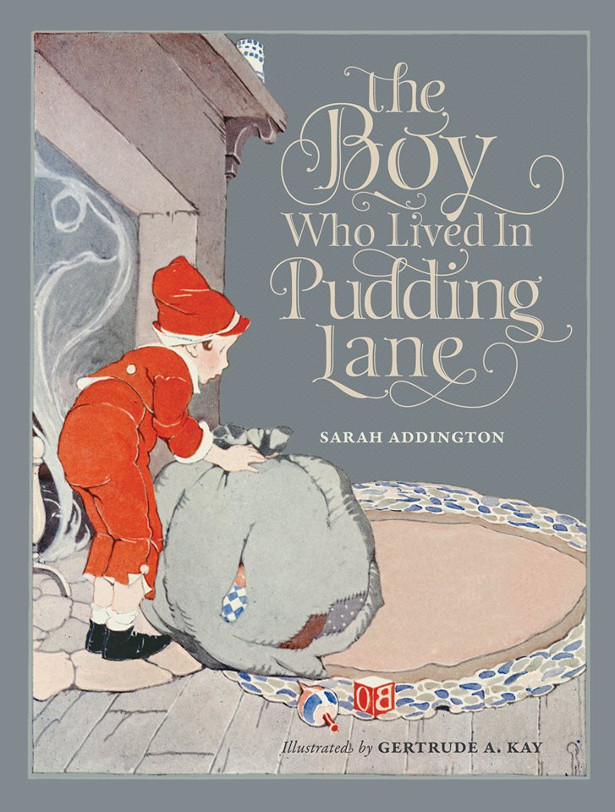 Now for the first time in years, a new generation will get to appreciate the creative and insightful tale as Pamela McColl's Grafton & Scratch Publishers has re-released this charming book, The Boy Who Lived In Pudding Lane (October 2017).
"Families and children will really love the words and illustrations in this beautiful book," says McColl. "The message is timeless, meaningful, and inspiring."
Indeed, she knows about holiday classics. Five years ago she published a unique version of 'Twas The Night Before Christmas. She released it with a few edits to the words and pictures, removing references to Santa smoking a pipe. The controversial smoke-free Santa was embraced by many and received national media coverage on The View, The Colbert Show, The Today Show and Live with Kelly and Michael. It also was featured in USA Today, Wall Street Journal, Los Angeles Times, Associated Press, Vanity Fair, National Review, and the New York Post.
So why did Addington pen the Boy Who Lived in Pudding Lane?
"To shed light, then, on the life of a popular idol, shamefully neglected by historians, is the purpose of this little study, which has been carefully and scientifically compiled from original sources," she wrote in 1921.
"This brief biography of a great hero, Santa Claus, is entered upon with the reverence due to the nature of the undertaking, and with the timidity that necessarily arises from the fact that it is breaking of new ground.
"Just why historians have, in all epic accounts, ignored probably the greatest international figure that ever existed, is a mystery to the author, for whom the antecedents, early life, and young manhood of Santa Claus have always been immensely fascinating. Nevertheless, the life of this great man has never been written."
The original illustrations by Gertrude A. Kay have been restored and enlivened for the delight of children of all ages by award-winning designer Elisa Gutierez.
We come to discover:
• Santa's tradition of giving toys to children on Christmas Eve began when Santa was just a boy.
• Santa weds Bessie, the niece of the candlestick-maker; the King and Queen attend the wedding.
• Santa, the son of a poor baker, used to give away the sweet cookies from his father's shop.
• His wife helped him make toys and candy "until she said she thought she'd turn in to candy."
• Santa's mother made 12 red suits for him when he left to work in the North Pole, "each one a bit larger than the former one, for it was supposed that Santa would get just a little stouter each year."
• Mother Goose lobbied the King on Santa's behalf and the King agreed to financially sponsor his toy-making, in part because he "feels very much indebted to you for teaching the Queen to make tarts." But he had to relocate to the North Country.
• Santa was always roly-poly, even as a boy.
• The first Christmas Santa displayed his talents was when he made toys for his siblings — two sets of twin boys, or as his mom called them – "the batches."
"Addington wrote The Boy Who Lived in Pudding Lane to satisfy her curiosity, for she had to know where Santa Claus lived as a young boy and what his family was like, and how Santa got started in the enchanting pastime of toy-making and gift-giving," says McColl. Thanks to Grafton & Scratch Publishers, this charming 1922 edition is now back in print for new generations to enjoy.
The Boy Who Lived in Pudding Lane by Sarah Addington, illustrations by Gertrude A. Kay, Grafton & Scratch Publishers, (October 2017 hardcover with color illustrations, 96 glossy pages, $22.95, ISBN: 978-1-927979-26-6.