Get Qurious, Explorer Box fun & innovative AR games and activites (4-8 yrs). www.getqurious.co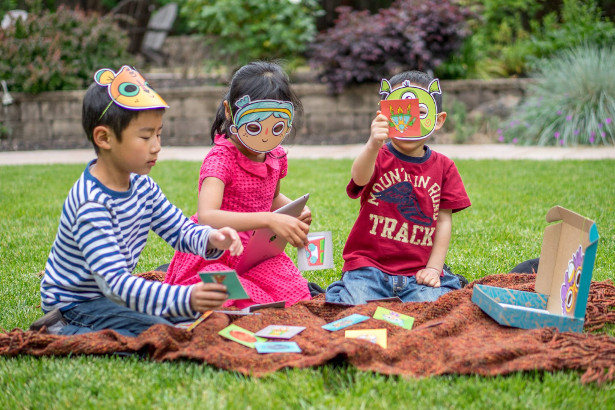 FACEBOOK | TWITTER | GOOGLE+ | PINTEREST | INSTAGRAM | VIMEO
Get Qurious, is a California based startup creating fun & innovative AR games and activities for kids 4-8 yrs. Their Explorer Box just won the 2017 Tillywig Brain Child award.
See more at :- www.getqurious.co
Kids toys & games (Age: 4-8 yrs)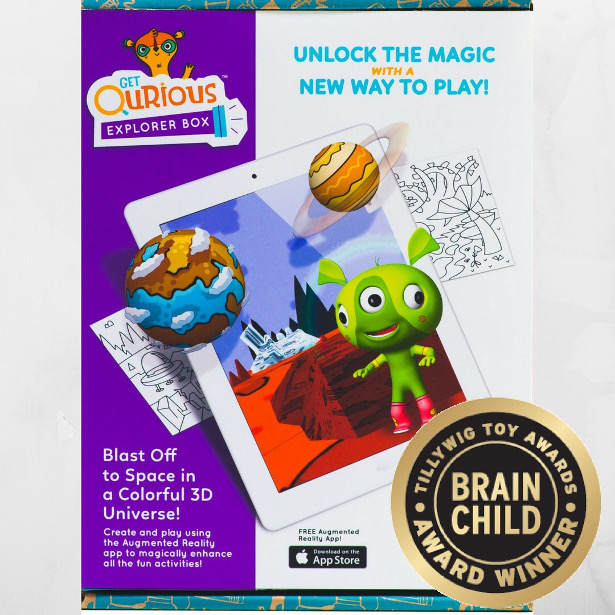 GET QURIOUS is a start-up Tech Toy company in Los Gatos, CA. We are launching a line of products designed to foster kids' curiosity, discovery, and passion for STREAM – Science, Technology, Reading, Engineering, Art, and Math.
The GET QURIOUS product line is a series of activity boxes, with complementary Augmented Reality apps available through the Apple Store. Kids love playing with GET QURIOUS activities in the real world, then seeing their creations come to life through the magic of Augmented Reality in colorful 3D digital game worlds.
GET QURIOUS EXPLORER BOX and Augmented Reality app bring the adventures of Manu & his friends – Leo and Emma – to life as they blast off into space together. The fun experience of combining physical game pieces with an interactive world encourages curiosity and imaginative play. The EXPLORER BOX helps you create your own stories, build different spaceships and maneuver them within 3D space animations, record stories with four masks of your GET QURIOUS friends, and discover hidden artifacts in four brilliant 3D animated space worlds.