Give Mom a gift she will love to open again and again with small-production, award-winning wines delivered right to her door!     www.goldmedalwineclub.com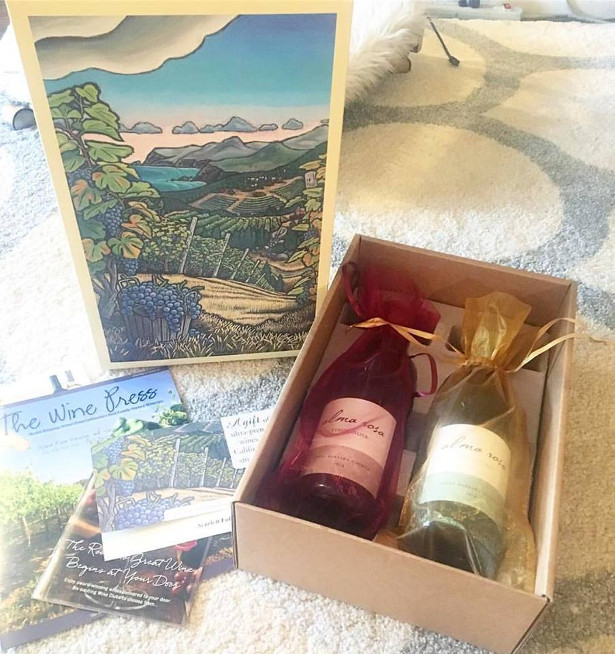 FACEBOOK | TWITTER | GOOGLE+ | PINTEREST | INSTAGRAM
Gold Medal Wine Club:
Give Mom the best of the best for Mother's Day and save up to 40% off winery retail prices. Each wine club shipment comes with a newsletter detailing the story behind the winery, tasting notes on the wines, and more. Choose from our 6 Wine Clubs and/or see our selection of gourmet Gift Baskets.
• Gold Club ($39/mo) – superb medal-winning wines from California
• Platinum Club ($89/mo) – 90+ rated, ultra-premium wines
• Garagiste Club ($75/mo) – handcrafted, small-lot wines from independent, artisan winemakers
• Pinot Noir Club ($74/mo) – captivating, world-class wines for those with a passion for Pinots
• Diamond Club ($179 quarterly) – 93+ rated, luxury-premium, collectable wines
• International Club ($75 quarterly) – exclusively imported wines from hidden estates around the world. Add our Adventure Package with gourmet, exclusively-imported foods from the same country as the wines
Can be purchased here: www.goldmedalwineclub.com
Currently they are highlighting some of our gift boxes for Mother's Day:
• Wine Spa Day ($129) – Exclusively-imported Champagne, red wine, chocolate truffles, spa items
• Champagne Treat ($99.95) – Exclusively-imported Champagne, 2 Champagne flutes, chocolate truffles, Champagne bottle stopper
• Wine Country's Finest ($149) – 2 award-winning wines, 7 gourmet food items from artisan companies around California Wine Country.