Moroccan Khlii
A Great Gift for Father's Day!
Think Of Dads Who Love The Outdoors!
Allow your taste buds to take you on a culinary trip to beautiful and exotic Morocco. This unique style of Beef Jerky has roots in Moroccan cuisine. The first bite will excite your palate with a blend of unique and aromatic spices that will keep you asking for more.
Their Jerky would be a great gift for Father's day… just think of dads who love the outdoors!
It's lightweight, portable, ready to eat, clean made, packed with protein, zero added sugar, Keto and Paleo Diet compatible, Gluten Free and tastes great!
Moroccan Khlii, Inc is Halal Beef Jerky (Khlii or Harissa)
Khlii the original Moroccan flavor, mild and savory is a perfect pairing with your favorite beer, scotch, whisky, Bourbon.
*See more at moroccanjerky.com/collections/meats/products/halal-beef-jerky-khlii-flavor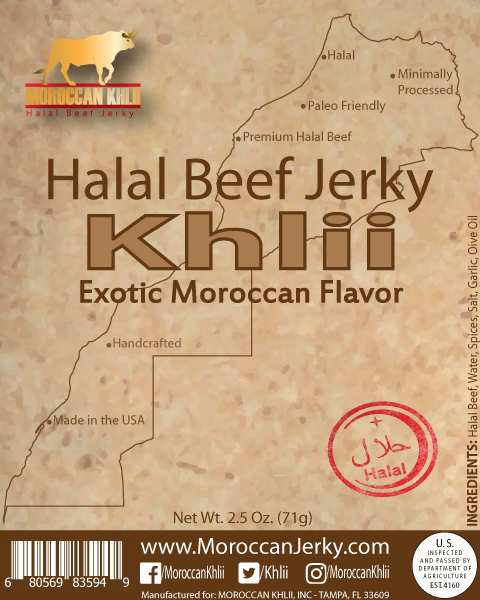 Harissa the bold and fiery spice blend, spicy and daring a perfect pairing with red wine and a cheese board.
& moroccanjerky.com/collections/meats/products/halal-beef-jerky-khlii-flavor?variant=12182637117523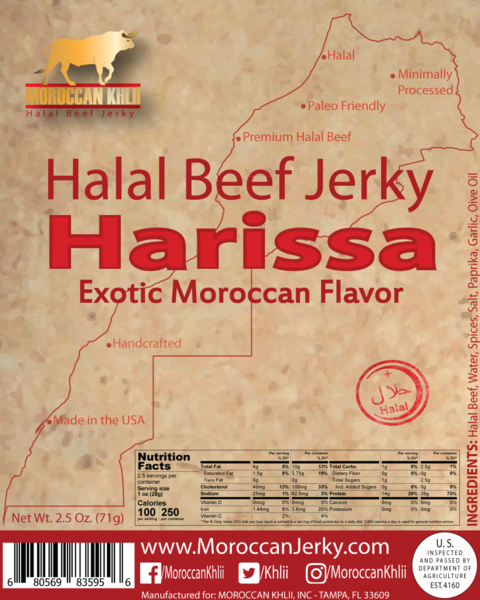 Some benefits include >> super high in Protein, minimally processed, Gluten Free, Paleo Diet Friendly, Keto Diet Friendly, Virtually Fat Free, Zero Sugar, Zero Carbs, No Additives, No Preservatives, No MSG, Handcrafted, extra lean Halal Beef
*Pure American Style Halal Beef Jerky with the Exotic Flavor of Moroccan goodness, made with 100% Halal Beef
See more at www.moroccanjerky.com