Synctuition, a top-three mindfulness app in the US.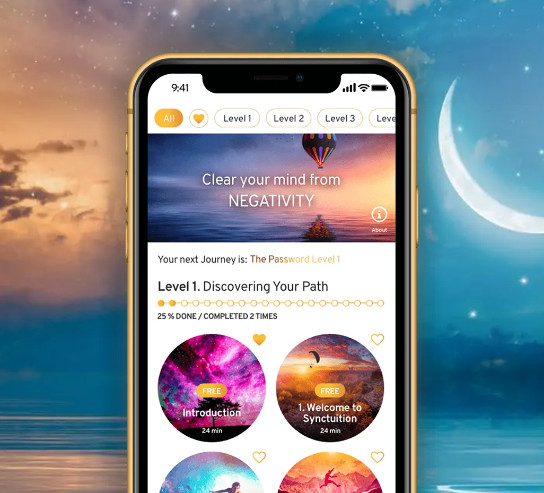 Backed by hundreds of scientific studies and infused with thousands of soothing, immersive 3D sounds that were recorded throughout the world in exotic natural settings, the gift of Synctuition is the gift of peace of mind. It's the perfect holiday gift when people are starting to plan their New Year's resolutions.
www.synctuition.com

Save money, space and time with one battery for many brands:

Bosch and Gardena establish battery alliance
 Power for All Alliance as cooperation of renowned manufacturers
 More flexibility than ever before for users in and around the home and garden
 Continuous expansion of the Alliance – further manufacturers will follow
Bosch Power Tools is opening up its 18 V battery platform of the "Home & Garden" division to other manufacturers, thus setting a milestone: Bosch and Gardena will form an
alliance in future and, together with other leading brands, will offer a cross-brand battery system for products in and around the entire home: The Power for All Alliance. The
basis of this Alliance is Bosch cordless technology. "We are opening up our system to
other manufacturers, thus offering users more flexibility than ever before. In future,
they will be able to use one and the same 18 V battery to operate power tools, garden
tools and home appliances from Bosch, as well as products bearing the Gardena, Emmaljunga, Gloria, Wagner and Rapid brand names," said Henk Becker, President of Robert Bosch Power Tools GmbH. This will save users money, space and time when purchasing products from the Power for All Alliance in future. A pile of incompatible batteries
and chargers from different brands will therefore be a thing of the past. The common
goal is to offer users the largest cross-brand battery system and thus, the widest application range for their home: DIY tools, garden and cleaning tools, home appliances,
products for surface coating, for leisure and camping – and many more.
Battery technology from Bosch convinces partners and users alike
Pär Åström, President of Gardena: "Our users are looking for a strong, reliable and versatile battery they can use for many purposes in and around their home and garden.
This is why we at Gardena decided to join forces with Bosch to found the Power for All
Alliance." "We are convinced that cordless and, flexible working is the future. The Power
for All Alliance is a win-win situation for everyone," confirmed Markus Kress, President and owner of Gloria House and Garden.
Bosch continues to adhere to the backwards compatibility until 2007, which is important
for the user: The more than 20 million Bosch batteries for 18 V DIY and garden tools that
are already on the market will remain compatible like the corresponding chargers. Bosch
Page 2 of 3
already offers a broad portfolio of cordless DIY and garden tools, and will systematically
expand it in the coming years. Gardena is converting its entire 18 V product range to the
Alliance battery system for the coming gardening season. All other partners are either
already represented on the market by solutions powered by Bosch batteries or are
gradually expanding their product range. In the Power for All Alliance, the companies
will jointly drive forward the new flexibility for the entire home in future.
The opening and expansion of the cordless segment creates substantial added- value for
the user and is an important growth driver for Bosch. "The demand for cordless tools is
increasing continuously. In five years down the road, their share will already have risen from about 40 to 60 percent. The investment in our battery system is an investment
in the future," said Henk Becker. The establishment of the Alliance is the prelude to a
partnership with strong brands. Further manufacturers are already under discussion.
You can find further information about the Power for All Alliance at www.powerforallalliance.com.

Notting Hill Carnival 2020
Access All Areas
The official celebration
Digital Notting Hill Carnival for 2020
Replaces the street festival for one year
The arts, music and food of the Notting Hill Carnival goes online
The Carnival experience at home!
Steel Bands, Sound Systems, Mas Bands, Brazilian Bands, Calypso and Soca performances, food and drink shows, interviews and much more
Streaming at www.nhcarnival.org
August Bank Holiday – Saturday 29, Sunday 30 & Monday 31 August
Official microsite at www.spotify.com/carnival
Carnival Warm-Up
Steelpan Show & Calypso & Groovy Soca
Channel 1: Saturday 29 August 6pm – Midnight
Carnival Culture
Channel 1: Saturday 29 August 9am – 12pm
Parade Channel
Channel 2: Sunday 30 & Monday 31 August 12pm – 8pm
Sound System Channel
Channel 3: Sunday 30 & Monday 31 August 12pm – 8pm
Main Stage Channel
Channel 4: Sunday 30 & Monday 31 August 8pm – 11pm
Watch at www.NHCarnival.org
Twitter: @NHCarnivalLDN Instagram: @nhcarnivalldn FB: @NHCarnivalLDN
Get The Official Notting Hill Carnival App – Apple & Android
#NHCatHome
In this unprecedented year and for the first time in its 54 year history, Notting Hill Carnival has moved entirely online, opening up to a global audience that can share in one of the world's great events. It will take place over the August bank holiday weekend – 29, 30 and 31 August.
Notting Hill Carnival was founded to bring people together during trying times, and that legacy will continue. Due to the COVID-19 pandemic, it was announced in May that the Carnival could not take its usual form this year but there will be an alternative – Notting Hill Carnival: Access All Areas.
Streamed for free over four separate channels from 6pm – Midnight 29th August and 9am – 11pm Sunday & Monday 30th & 31st August details on how to register can be found at www.NHCarnival.org.
Spotify will also be showing its support for Notting Hill Carnival as an official partner for 2020. The collaboration will see a dedicated Spotify microsite launch later in August, highlighting the importance of carnival culture to the UK. www.spotify.com/carnival will feature brand new playlists curated by each of the official sound systems and the DJs of Carnival. The site will also host podcast episodes covering everything from Notting Hill Carnival's rich history to current issues facing the Black community, as well as very special guest takeovers of some of the UK's biggest dancehall, reggae, soca and afrobeat playlists, including the flagship Who We Be.
This three-day spectacle of music, dancing, food and drink will be brought to you by those that have made Notting Hill Carnival the breathtaking weekend we love today. With more names to be announced, here is a snapshot of some of the performers you will be able to enjoy…
There will be exclusive sets from legendary Sound systems of Notting Hill Carnival and includes Volcano, Arts-A-Light, Disya Jeneration, Gaz's Rockin Blues, Seduction City, KCC & The Rockin Crew, King Tubby's, Love TKO, Mark Ross, Rampage, Rough But Sweet, G T Flex Roadshow, CMC Matrix and Solution Sound.
The magnificence of Calypso and Soca comes courtesy of Ms Desire, Brown Sugar, Rev B, Latoya, G-String, Triniboi Joocie, De Admiral, Clivus, Muffinman, Batch, Dansa, Alexander D Great, Helena B, DeeVine, Soca Kidd, Sunshine & Nadiva, D'Alberto, Masterlink, Nigel Isaacs and The Divette's,
The incredible sound of the Steelpan comes from Panash, Pan Nation, Panectar, St Michaels and All Angels, Reading All Steel Percussion Orchestra, Stardust Arts, Steel Pan In Motion, UFO, Nostalgia, Ebony, Mangrove, Metronomes, Real Steel and Brazilian bands Baque De Axe and Tribo
The colour and panache of Mas is brought to you by Notting Hill Carnival bands The Bride Outreach, Calabash, Flamboyan, Colours, Burrokeets, DUKA, Tempo Mas, Funatiks, Urban Touch, Ebony Mas, Island Mas, D Riddim Tribe, Karnival Mania, Soca Massive, Jamaica Twist, Vibrance, Cocoyea, Elimu, Mahogany, Elevate, Flagz, Gemz, Saga Boys, Hot Wax, Genesis, CAPCA, Mangrove Mas, Tropical Fusion, IDF and Designers Tiffany Thompson and Edrahil Lucifer.
There will also be performances from other well known UK and international artists.
This year's unique Notting Hill Carnival has been filmed over a month-long period. This collaborative process brought together members and bands of the carnival community who make Carnival so amazing every year, Notting Hill Carnival Ltd in partnership with Let's Go Do and with the support of Kensington and Chelsea Council, Westminster Council and the Greater London Authority.
Matthew Phillip, Executive Director of Notting Hill Carnival – "This year we faced the ultimate challenge of being unable to gather on the streets to celebrate our Carnival. But, now, more than ever, it's important to keep the spirit of Notting Hill Carnival alive, giving an outlet to the thousands of people that spend all year creating incredible costumes and music for Europe's largest event.
"Carnival is such an important part of people's lives and key celebration of the multiculturalism of the UK, and we have a responsibility to our community and pioneers to honour that. We also have a responsibility to protect the black community and our elders by respecting social distancing and taking Carnival away from the streets for this year. So this is a fantastic solution for 2020.
"We may not be able to celebrate together on the streets as usual, but we can all come together to celebrate one of the UK's great cultural events online."
This year Notting Hill Carnival's official Afterparty will be hosted by BBC Radio 1Xtra. They will continue the celebrations live on-air bringing listeners all the sounds, vibes and culture of Carnival between 11-2am on Sunday and Bank Holiday Monday. 1Xtra DJs and special guests will be showcasing the best in Dancehall, Soca, Hip-Hop, UKG and all Carnival sounds.
Muse by Coco de Mer

Having launched this month, the second season of Muse by Coco de Mer continues to embrace the spirit of independent women.
The AW20 collection draws inspiration from the four key personas women embrace – The Minimalist, The Siren, The Romantic and The Pin-Up – offering styles to suit every aspect of woman's changing personality. Introducing a range of sizes from XS to XL and 32B to 36DD, Muse by Coco de Mer aims to celebrate body positivity and self-assurance to strong and vibrant women.
Retail prices range from £20 for a g-string to £120 for a slip.
Shunga

Shunga, translating as "Spring Pictures", is an erotic artistic tradition that emerged from early modern Japan during the Edo Period, featuring graphic images of sexual activity. Influenced by the characteristics that traditionally define Japanese wood-blocking art, the concept draws on the intricately graphic Japanese print work placed in contrast with the sensuous and erotic nature of the subject.
Retail prices range from £75 for an eye mask to £465 for a robe.

Inbetweeners at work: How much would Will, Simon, Jay, and Neil earn in real life?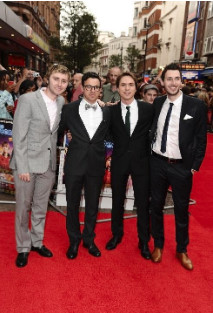 10 years on since the series finale, The Inbetweeners have released two films grossing over $60 million, leaving fans to ask, "will the famous foursome ever return?". Until then we can only wonder what the characters would be up to now.
Fortunately, the experts at TheKnowledgeAcademy.com have made it their mission to find out, asking 2,113 fans where they believe Simon, Will, Jay, and Neil would be in real life if we mapped out their career paths. Potential jobs were extracted based on what the group studied at school, as well as their own independent characteristics. The Knowledge Academy then surveyed super-fans to determine Will, Simon, Jay, and Neil's most likely profession.
Once the jobs had been finalised, The Knowledge Academy were curious to discover which character would earn the most, and who would be earning the least. Using job search engine sites, they found out the average salary for each chosen role.
How much would they be earning?
Character Job Title Average salary (£) Average salary ($)
Will                  MP            £79,468                  $99,370
Jay                    DJ              £51,864                  $64,853
Simon        Accountant   £32,492                  $40,629
Neil     Nightclub Dancer £17,164                $21,462
Their jobs explained
Will McKenzie – MP
After travelling around Vietnam trying to get over Kate and erasing the memory of his mum's engagement to Mr. Gilbert, fans think that Will would have pursued a job as an MP! This is due to his posh 'briefcase w****r' nature and studying politics at A Level.
Notable Characteristics: principled, clever and has a strong moral compass.
Jay Cartwright – DJ
Following the events of Inbetweeners 2, Jay the notorious fibber, is now likely to be pursuing his dream as a DJ after mending his broken heart in Vietnam with the gang. We like to think Jay is DJing in Magaluf's BCM and Malia's Candy Bar Club attracting lots of female attention.
Notable Characteristics: confident, passionate, and spontaneous.
Simon Cooper – Accountant
Simon is thought to have followed a more mundane career as an accountant. He was one of the most intelligent out of the four and showed a slightly more mature approach to the job industry.
Notable Characteristics: mature, smart, and level-headed.
Neil Sutherland – Nightclub Dancer
Lastly, fans were led to think that 'nice guy' Neil followed Will around Vietnam and finally settled as a nightclub dancer, either abroad or in the UK all thanks to his great dance moves.
Notable Characteristics: positive, charismatic, and friendly.
Somrus (India Inspired Cream Liqueurs) and they are based in Chicago.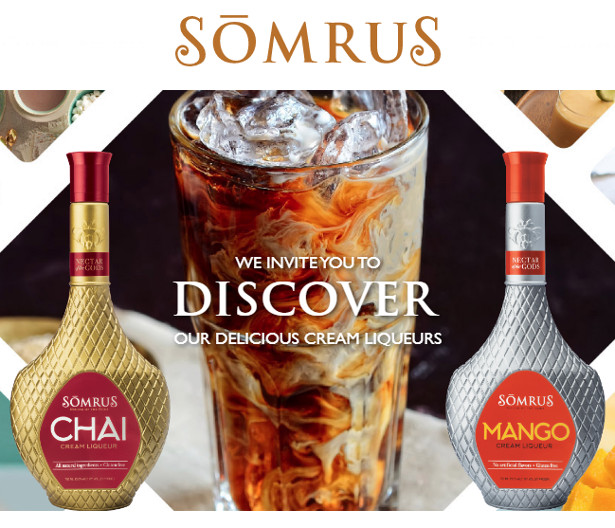 Fun fact, many of the higher-ranking members of the company are POC. They have two flavors Somrus Mango and Somrus Chai and they are wonderful for easy cocktails, food recipes, and delicious on their own! On top of this July22 is National Mango Day (that might only be in the U.S.).
About Somrus:
Sōmrus Chai and Sōmrus Mango are "India-inspired" cream liqueurs; the brand name means "Nectar of the Gods" in Sanskrit. Produced with all-natural flavors, preservative- and gluten-free, it was created as the Indian answer to Bailey's, Kahlúa, Jägermeister, and other geographically defined liqueurs a cream liqueur, to represent the tastes and flavors of India. The young brand has high-profile supporters (such as Julia Momose from kumiko, which was voted one of Time Magazine's "Greatest 100 Places" in 2019), and is in the midst of an ambitious $125K fundraiser for CORE called "Small Brand. Big Heart."
Dräger expands capacity for respiratory masks and sets up a production facility in the UK
In connection with the COVID 19 pandemic, Dräger has received an order from the British government to deliver respiratory protection masks (FFP3). The delivery of the order will start in 2020 and will stretch until the end of 2021. The expected net sales are roughly EUR 100 million.
For this purpose a mask production facility will be set up in the UK, in the Blyth area of Northumberland. There, Dräger has had a development and production site for respiratory protection technology for firefighters and industry for over 50 years. This is in addition to the existing production network in Sweden and South Africa and the recently decided new production sites in France and the US. The investment in the expansion of production capacities across all five production sites will require a mid-double-digit million euro amount in the 2020 financial year.
Rainer Klug, Chief Officer of Safety Division at Dräger: "We are very pleased about the major order from the British government. It gives us the opportunity to expand our international production network for FFP masks. With this additional production unit, Dräger will increase volumes quickly and flexibly. Our international production network enables us to react very quickly and specifically to national or local requirements on the one hand, and to cover international requirements in a closely networked and flexible manner on the other. Dräger thus operates a highly responsive manufacturing system for certified FFP respiratory protection masks, with a product design originating from our own development in Germany".
Dräger. Technology for Life®
Dräger is an international leader in the fields of medical and safety technology. Our products protect, support and save lives. Founded in 1889, Dräger generated revenues of around EUR
2.8 billion in 2019. The Dräger Group is currently present in more than 190 countries and has more than 14,500 employees worldwide. Please visit www.draeger.com for more information.
My Gnome on the Roam
15 Minute Adventures for Busy Families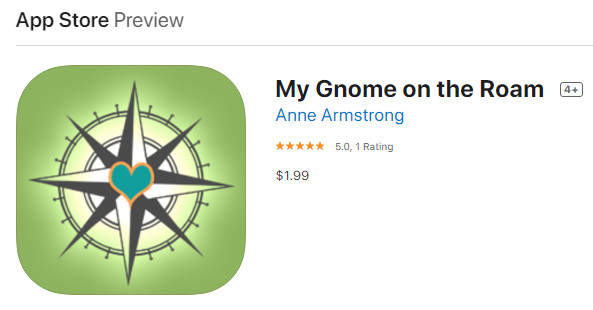 Every single day. Every single week. Literal years worth of priceless (also inexpensive and free) adventures at your fingertips for just $1.99/month or $19.99/year.
See below for the Apple version:
apps.apple.com/us/app/my-gnome-on-the-roam/id961418769
See below for the Android version:
play.google.com/store/apps/details?id=org.mygnomeontheroam.timetoroam
Time to Roam: 15 Minute Adventures for Busy Families is our magic wand. The New York Times called it an "anti-app"…designed to help create stronger, happier kids, and more present and connected adults.
One tap gives you a daily idea. Each idea is stored in the app history … which quickly becomes a library filled with 15-minute adventure ideas for every day of the week:
Make it Monday
Tell Me Tuesday
Wanderlust Wednesday
Throwback Thursday
Freaky Friday
Saturdazzleday
Soul Food Sunday
What are you waiting for? Adventure awaits…