Chatham is a quintessentially British footwear brand, with an impressive 30-year heritage.
Its luxurious portfolio of shoes for a multitude of active and relaxed pursuits highlights its extensive range of traditional, modern and technical footwear that offers something for everyone.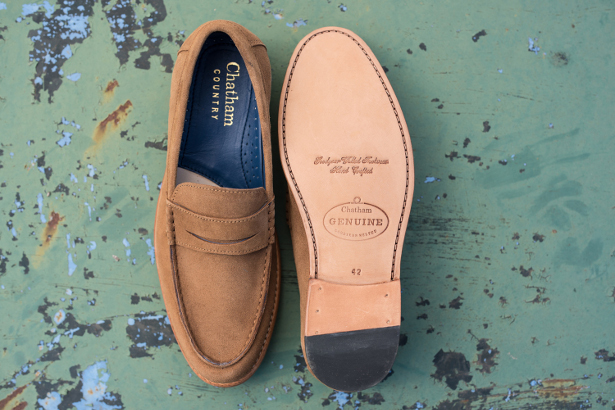 With the ultimate goal being to look and feel good, Chatham is the perfect partner. With the latest development in underfoot, memory foam technology, combined with the highest quality, supple leathers and suedes, hand-finished with exquisite craftsmanship, you can count on Chatham.
Bicton, a fully waterproof walking boot set on a heavy oil resistant sole, perfect for every footing. Made using premium leather, this boot features a herringbone lining and lace detailing, giving the classic walking boot a modern twist. RRP: £130.
When style and comfort are important, McQueen is the perfect option to walk off the high street and into the party. Available in either premium leather or suede, with a memory foam foot-bed, this Goodyear Welted loafer is a signature accessory for any event this season. RRP: £120.
For a classic boat shoe, look no further than the Deck II G2. Made with premium leather, this unrivalled British designed boat shoe is moccasin constructed, featuring a razor siped sole unit with enhanced grip and is handstitched on the last. Deck II G2 also offers Chatham's unique two-year manufacturer's guarantee, so this will soon become his staple fashion piece. RRP: £105.
Too much choice or not sure which size to buy? Chatham gift cards are the perfect option. Easy and simple to use online, Chatham gift cards provide a unique code which can be entered during the checkout process against any product. This code can either be sent to you or can be emailed directly to the lucky person themselves.
With a collection of truly British styling, new wardrobe staples or catwalk favourites, Chatham has something for everyone.
For more than 140 years, Helly Hansen has been at the forefront of technical kit innovation.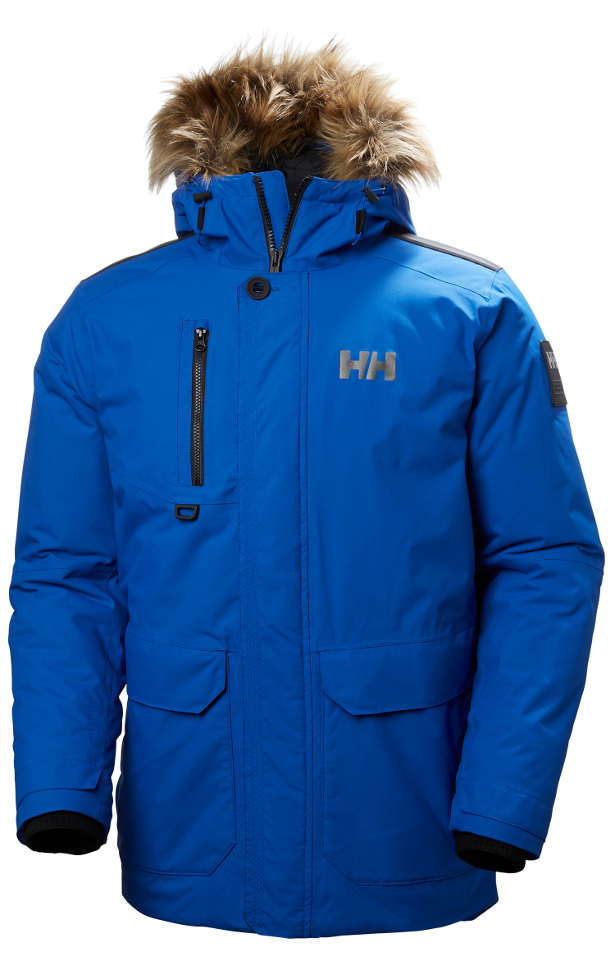 The weather should never affect outdoor pursuits, and with Helly Hansen's clean and stylish designs, protective details and technologies trusted by outdoor professionals, its kit will [make the perfect gift this Valentine's day/keep you warm and protected, whatever the weather.]
A stylish jacket, available in a variety of bright and muted colourways with a fur trimmed hood, the Svalbard Parka is waterproof, windproof and breathable. Built to withstand polar winters, this insulated jacket will keep you cosy and dry even on the coldest of days. For more forgiving conditions, the Killarney Parka is a more casual parka, offering the same great waterproof, breathable and windproof protection in soft fabrics and a smart three-quarter length design. This will be your go-to choice for cold days and evenings, and can be layered for extra warmth as needed.
The Odin Veor Jacket is a lightweight jacket, with a packable hood, perfect for wrapping up during training. Featuring Helly Hansen's famous H²Flow™ temperature regulation system, alongside the exceptional warmth of Allied Goose Down, this jacket enables you to regulate body temperature by allowing hot air to escape when things start to heat up and by keeping warm air in when temperatures outside drop.
Helly Hansen is renowned for its award-winning baselayers, and the Lifa® Merino Half Zip is the warmest choice for even the chilliest of days. Ensuring you can perform at your best, this baselayer uses to Lifa® to move moisture away from the skin, keeping users dry and comfortable, and 100 per cent Merino wool on the outside for extra warmth. Its seamless construction provides the ultimate comfort and ensures you can move freely, making it the perfect choice of baselayer to keep you warm and dry, all the way to the try line.
Visit www.hellyhansen.com to find out more.
Looking for the perfect Valentine's gift? The RUSTIC FRAGRANCE SET includes pre-shave oil, shaving soap and aftershave in a clean Barbershop scent. This is one gift a woman can give to the man in her life and reap the benefits of.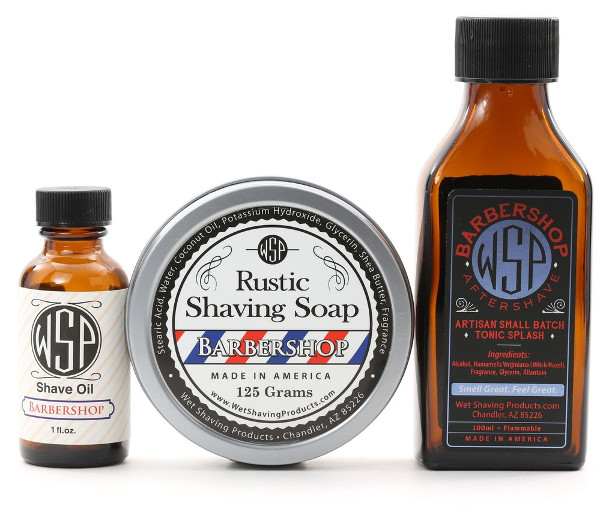 Wet Shaving Products handmade grooming products are truly crafted from the finest ingredients and when used in conjunction with a quality razor will protect men against ingrown hairs, razor burn, nicks and cuts, while leaving behind a soft, smooth and kissable face for Valentine's Day and beyond.
Included in the kit:
Shaving oil-
Crafted with Organic Jojoba Oil, Avocado Oil, Apricot Kernel Oil, Grapeseed Oil, & Fragrance. Hand Crafted at our Chandler, Arizona facility. Product has not been tested on animals. Vegan friendly.
Using our shave oil will add an extra layer of protection from razor burn and an aggressive razor or a blade on its last legs. The oil acts as a slight cushion between the blade and your skin.
Shaving soap-
This is the best vegan shaving soap we can make using only a handful of ingredients. Slick, concentrated, and super easy to lather.
Made by Hand & In America at our food grade workshop located in Chandler, Arizona using the following natural ingredients: Stearic Acid, Water, Coconut Oil, Potassium Hydroxide, Glycerin, Shea Butter, & Fragrance.
After Shave
Astringent alcohol cleans, tones, & tightens your pores as well as kills those nasty microbes.
Soothing witch hazel and healing allantoin soothes & refreshes your irritated skin.
Our all natural ingredients formula contains: No parabens; No silicons; No mineral oils; No artificial colors. 100 ml.
*This gift also comes in additional fragrances such as Tobacco, Barber Shop and Mahogany and more
To order please visit: https://wetshavingproducts.com/collections/wsp-fragrance-sets and use "FreeShip10" for free shipping!
E&J APPLE DOESN'T FALL FAR FROM THE TREE
– E&J Brandy introduces E&J Apple to UK –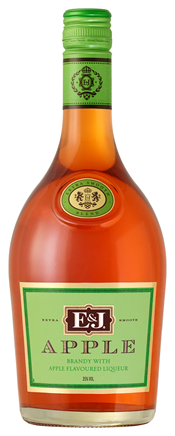 Now that DRY January has come to an end, E&J Brandy are getting ready to celebrate this spring with the new and exciting flavour, E&J Apple. As one of the nation's best-loved brandy's, E&J Apple takes the smooth taste that E&JBrandy is recognised for and introduces the tangy taste of refreshing apple, creating a unique taste guaranteed to bring a flavoursome addition to any celebration this season.
Available nationwide E&J Apple is made using the unique E&J Brandy base, combined with apple liqueur. Offering a sweet, crisp, juicy apple flavour with a hint of vanilla, caramel and citrus, the new flavour delivers a distinctive twist on a time-honoured classic and isthe perfect choice for anyone looking to enjoy an apple flavoured spirit.
Serve E&J Apple on the rocks, neat or with complimentary mixers, such as cranberry juice or ginger beer.
E&J Brandy Apple 70cl is available nationwide RRP £16.49. Fans can also look forward to exclusive content and competitions on the E&J Brandy Instagram page @EJBrandyUK during February and March 2018.
Limited-edition Sailor Jerry Spiced Rum

Sailor Jerry Spiced Rum has the perfect gift for rum-lovers this Valentine's Day with a limited-edition bottle design celebrating the legacy of Norman 'Sailor Jerry' Collins. Inspired by Jerry's bold, badass and colourful tattoo designs, the bottle features a gloss-black wrap and two pieces from Jerry's iconic flash artwork; the eagle and the rose. The eagle speaks of strength and freedom and is a symbol of American patriotism during the war.
This is a reminder of Jerry's early tattooing days inking fellow soldiers and sailors at his legendary tattoo parlour in World War II-era Hawaii. One for your loved ones, this bottle is also the perfect rose for a rose, decorated with the bold red floral symbol – an emblem of love which sailors often selected as a tattoo to remind them of their wives, girlfriends or mothers whilst at sea.
Sailor Jerry is unlocking the doors to Jerry's Open House; an all-in month-long pop-up inspired by the legendary tattoo artist Norman 'Sailor Jerry' Collins in Glasgow from 15th February to 15th March. The space is a celebration of the city's thriving art scene, and a blank canvas for local creatives, musicians and students alike to take advantage and show off their talent.
Get involved with a kickass calendar of events from the ultimate housewarming (15th Feb) featuring Honeyblood and special guest, intimate and acoustic gig with Frank Carter (21stFeb), an art competition (26th Feb) and a chance for budding rock stars to enter Glasgow Unsigned to win a blow-your-mind prize including a professional music video and personalised photoshoot (15th March).
Stockist & RRP: All major supermarkets, £20.29. The limited-edition bottle is available while stocks last.
Impressive Valentine's Day gifts under £200 at Motorola
If you're looking for impressive gifts this Valentine's Day, then look no further. Motorola offers a range of stylish smartphones under £200 that will make the perfect companions.
moto g5 – £158.98
The moto g5 offers premium features for all at an affordable price. The smartphone is smart, fast, and extraordinarily stylish, with an all-day battery life so you can go from morning to night without plugging in, and get hours of extra battery in minutes with rapid charging. You can also take beautiful photos with the fast-focusing 13 MP camera, or switch views for a wide-angle group selfie.
For more information, visit: https://www.motorola.co.uk/products/moto-g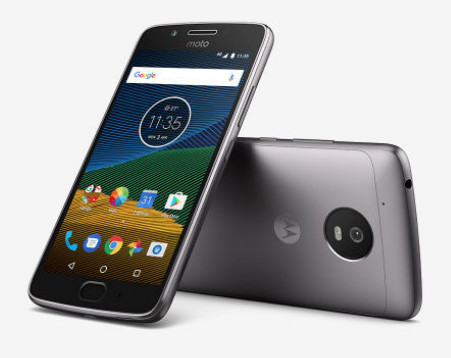 moto e4 – £119.99
Offering an all-day battery life, outstanding display, advanced camera capabilities and an affordable price tag, the moto e4 is the perfect present for teenagers. It features a 2800 mAh battery, so they don't have to worry about recharging when they're out and about and a stunning 5" HD display for viewing photos, videos and games. It also comes with 8MP autofocus camera and 5MP front camera, so they can capture the perfect selfie and to share with their friends.
For more information, visit: https://www.motorola.co.uk/products/moto-e-gen-4
moto e4 plus – £139.99
For even more of a good thing, like HD display and a huge battery, consider adding the moto e4 Plus to your Christmas shopping list. Outfitted with a vibrant, 5.5" HD display and wrapped in smooth metal, the moto e4 Plus is incredibly stylish. With a 5000 mAh battery and 10W rapid charger, which gives you hours of battery life in minutes of charging, you'll never have to slow down. The impressive fingerprint reader can unlock your phone securely, and take you to the 13MP autofocus rear camera and a 5MP front camera with a selfie flash for beautifully sharp photos – even in low light. Packed with a quad-core processor and 4G speed, the moto e4 Plus offers the power you need to scroll through your favourite websites, play games and more – all without the wait.
For more information, visit: https://www.motorola.co.uk/products/moto-e-plus-gen-4
moto c –£79.99
Ideal for new smartphone users, the moto c is fun, fast and selfie-ready. The affordable smartphone features a long-lasting 2350 mAh¹ battery so you can focus on what you want to do, not whether you'll have enough power to do it. In addition to the long-lasting battery, the quad-core processor and 4G speed², it lets you toggle between apps, stream music, watch videos and play games with ease.
For more information, visit: https://www.motorola.co.uk/products/moto-c
moto c plus – £99.95
The moto c Plus offers a larger display, a more powerful battery and more advanced camera, at a price that fits your budget. Say goodbye to having to search for a power outlet thanks to the 4000 mAh1 battery. With moto c Plus, you'll have the power you need for up to 30 hours on a single charge. As you go through your busy day, switch effortlessly between work and personal phone numbers with the dual SIM slots, or add more room for apps, photos and music by popping in a microSD card. moto c Plus also features a powerful camera, even in low light. With a 2MP front-facing camera and selfie light and an 8MP rear-camera with LED flash, you'll always get beautifully sharp photos and selfies.
For more information, visit: https://www.motorola.co.uk/products/moto-c-plus
Salcombe Gin limited edition cask aged gin called 'Finisterre'.
Salcombe Gin launched their Gin School last year where each student can develop and distil their very own bottle of gin overlooking stunning Salcombe! This has proved hugely successful as a gift for the gin lover in your life as gift vouchers are available online. It costs £100 for one person or £150 for 2 people sharing a still.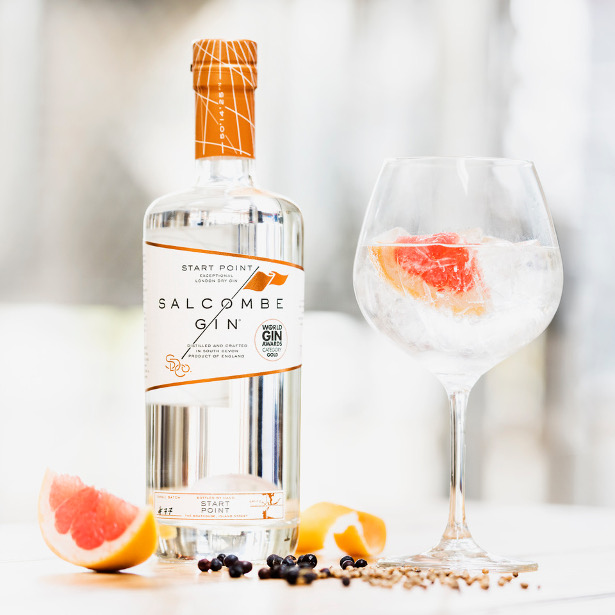 Wireless Graphics Tablet
This wireless Graphics Tablet is a great gizmo for graphical designers and artists alike. Some gadgets take your artistic skills to the next level, and with this one, you would be able to draw and write so precise on your PC or MAC. Your graphics drawing tablet can be used either wirelessly through 2.4G or with its USB cable, allowing you to use it conveniently no matter where you are.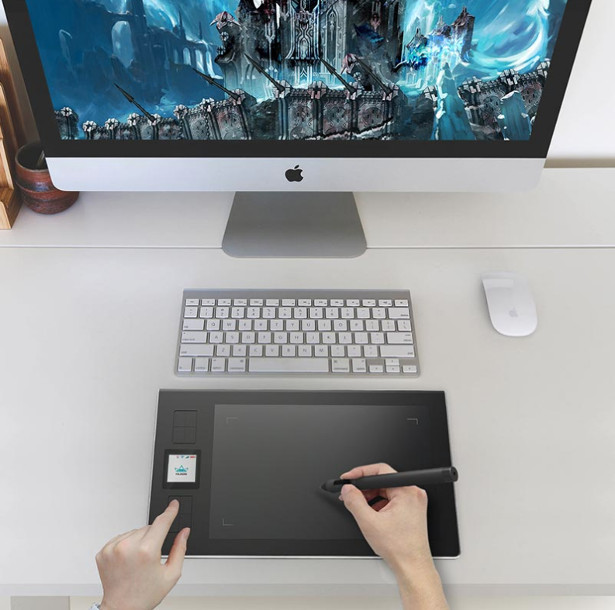 Wireless Graphics Tablet comes with a high-quality rechargeable stylus pen. This gadget is light in weight and lasts for up to 800 hours on a full battery. Whenever it is running low on power, you can easily recharge it again in less than 2 hours. The stylus pen along with your digital graphics tablet lets you make digital paintings, drawings, and writings by hand, giving a more natural touch to your art, truly letting it stand apart.
The tablet itself features a large 9×6-Inch active area that conveniently lets you work on your upcoming art projects. It features a 5060LPI resolution and a report rate of 233RPS. It is compatible with the majority of MAC and Windows operating systems. Along with its large drawing pad, it comes with a 1..8-Inch TFT display. On this compact screen, it will constantly keep you up to date with your connection, battery life, and more. If you are looking for a cool gadget that lets you take the most out of your digital art and design work – this Wireless Graphics Tablet certainly is a device to consider.
Key Features:
• Add a personal touch to your digital art with this wireless graphics tablet
• Comes with a large 9×6-Inch drawing display
• Features a 5060LPI resolution and report rate of 233RPS
• Works with all the latest MAC and Windows operating systems
Package Contents:
• Tablet
• Rechargeable Pen
• USB Wireless Receiver
• Pen Holder
• 2x USB Cable
• CD
• User Manual
Wireless Graphics Tablet – 2.4G Wireless, 9×6-Inch Drawing Area, 5080LPI, 233RPS, Rechargeable Stylus Pen
BHOID FEATHER POCKET SQUARE
£40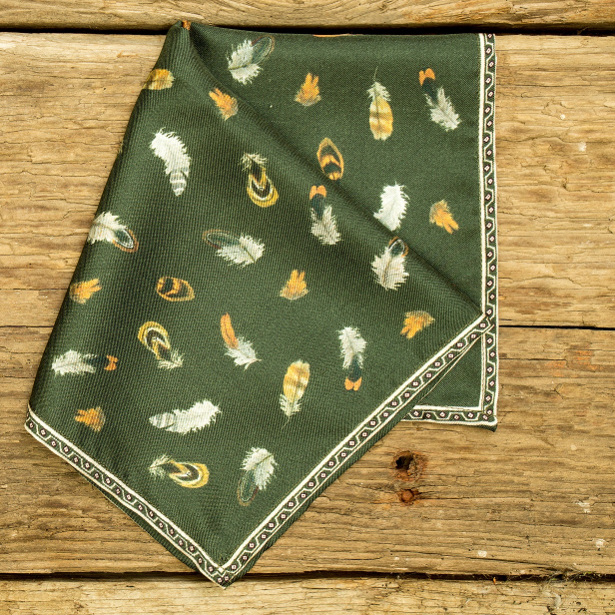 This pocket square features small pheasant feathers on a beautiful racing green background. 100% silk. Measures 34 x 34 cm. Proudly designed and manufactured in Great Britain.
www.bhoid.co.uk
GIFTSFORYOUNOW.COM ANNOUNCES NEW VALENTINE'S DAY COLLECTION FULL OF ROMANCE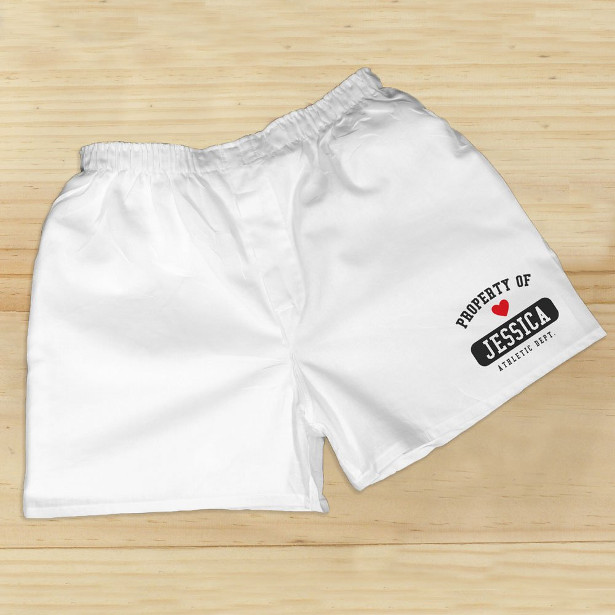 (CHICAGO, IL) – Love is in the air! Valentine's Day is a month away; so now is time to start thinking about getting the love of your life something special. Last minute roses or candy is definitely a thing of the past but you don't have to obsess over finding the perfect solution either. Unique items with a personalized touch will make your loved one think you spent months searching for the right gift and they are available at the click of a button. GiftsForYouNow.com today introduced its latest Personalized Valentine's Day collection – featuring fun and sentimental gifts for that special person.
"Choosing a gift for Valentine's Day doesn't have to be stressful. In fact, it can be easy and extra special if you add a personal touch. People think that personalization is expensive and takes a long time but we've perfected the model to make it fast, easy and affordable. We've introduced some fun romantic gifts and those that just say I love you so that you can spread the love on cupid's day," said Jim Tuchler, founder of Giftsforyounow.com
From customized apparel to personalized picture frames, each product is one-of-a-kind and is sure to exceed your loved ones expectations. The Valentine's Day collection is full of options for friends, lovers, family or any special person in your life:
· Sexy Gifts for Lovers – customized boxers can spice up any romance with personalized "I Was Here" or "Property of" can be paired with saucy body paint. Prices start at $25
· Home Décor – from adorable "His & Her" throw pillows and pillowcases to custom picture frames and garden flags. Prices start at $22
· Home Accents – from acrylic keepsakes to engraved "I love you" puzzle pieces to custom coffee mugs. Prices start at $17
· Toys/Stuffed Animals- cozy teddy bears that can be customized with your loved ones name. Prices start at $28
About GiftsForYouNow
GiftsForYouNow is a family business based in the western Chicago suburbs, providing thoughtful personalized gifts for all occasions to terrific gift-givers year round. Opened in 1999, GiftsForYouNow is a mid-sized business with the goal of helping you add your personal touch to terrific personalized gifts for baby showers and weddings to pets and even memorial items. For more information, please visit www.giftsforyounow.com or follow us at @GiftsForYouNow on Twitter, Facebook and Instagram.

Beef Jerky Outlet Rolls Out New Beef Box Bouquets
Beef Bouquets are a Healthy, Fun Valentine's Day Gift Idea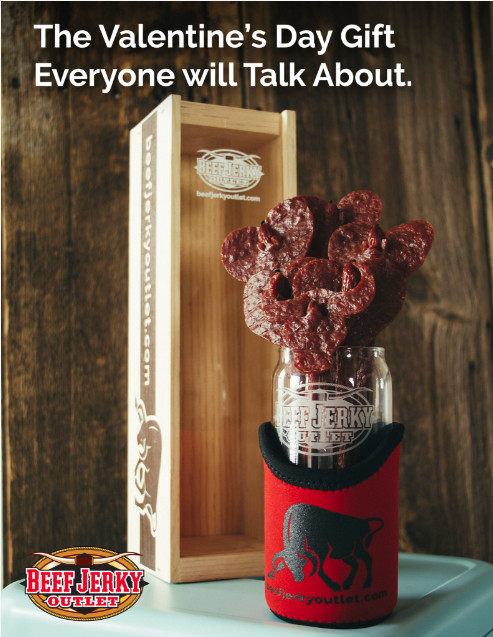 KODAK, Tenn. (February 2018) – Beef Jerky Outlet is debuting the Beef Box Bouquet just in time for Valentine's Day. The Beef Box Bouquet is available now at participating Beef Jerky Outlet locations and online from the local store website. Each bouquet is presented in a unique beer can shaped glass with a special red koozie wrap. The bouquet is made up of Beef Jerky Outlet's Original Flavor Snack Sticks topped with heart-shaped Original Recipe jerky "petals" and one in the shape of the iconic Beef Jerky Outlet Bull. The finishing touch is that it all comes packaged in a beautiful wooden "Keeper of Drinks Remembered" cap and cork catcher that lets a couple save mementoes of their special memories together.
"We are excited to offer our customers a fun, new option for a Valentine's Day present," says Paul Lyons, President of Beef Jerky Outlet. "Our tasty Beef Box Bouquet is a unique way to show the meat-lover in your life that you care. Not to mention, jerky is a much healthier option than many of the traditional Valentine's Day treats."
Beef jerky is a high-protein, low-fat portable snack that is growing in popularity. In 2017, IRI, a Chicago-based market research firm reports:
Dried meat snacks saw a 12 percent increase in e-commerce sales
Portable snacks, such as jerky, were a growing theme within the healthier snack categories
Protein was a driving factor for consumer purchases
In addition to the Beef Box Bouquet, Beef Jerky Outlet is home to more than 100 varieties of premium jerky including family-favorites like Prime Rib, Cherry Maple, Honey BBQ and Teriyaki. For the more adventurous eaters, Beef Jerky Outlet also offers exotic jerkies such as kangaroo, venison and even alligator. For those who prefer a more traditional treat on Valentine's Day, Beef Jerky Outlet also offers a wide variety of candy, popcorn and snacks. To find a Beef Jerky Outlet near you, visit BeefJerkyOutlet.com.
Sky-High Romantic Helicopter Experiences for Valentine's Day
wingsair.net

Take date night to (literally) another level this year with a romantic celebration in the sky! Whether you're a native New Yorker or just visiting this great city, we can offer you a new, unforgettable perspective. Or, escape the concrete jungle for an intimate hideaway with your significant other for the destination of your choice. We can get you there in comfort and style!
The Ultimate Engagement at Glenmere Mansion Whether you're planning to propose or just want a break from your daily routine, Glenmere Mansion is the perfectly luxurious Hudson Valley hideaway. This five star property allows helicopter landings on site and features two great restaurants and a spa. Choose from three options to suit your budget and schedule.
ASUS have some fantastic new laptop devices that are the perfect indulgent gift for her on Valentines day.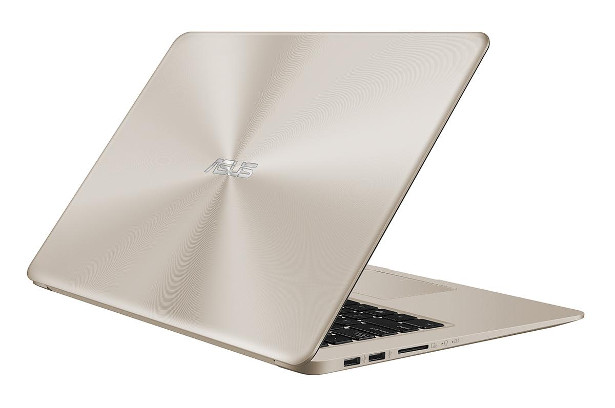 The new Vivobook Pro makes an excellent gift for the woman who's always on the go, whether that be travelling, working or enjoying a Netflix and chill session at home. I've included the key features of the device below and have attached an image of the laptop.
longinaphillips.com
An Awesome gift this year for your Valentine is a gift that will keep on giving!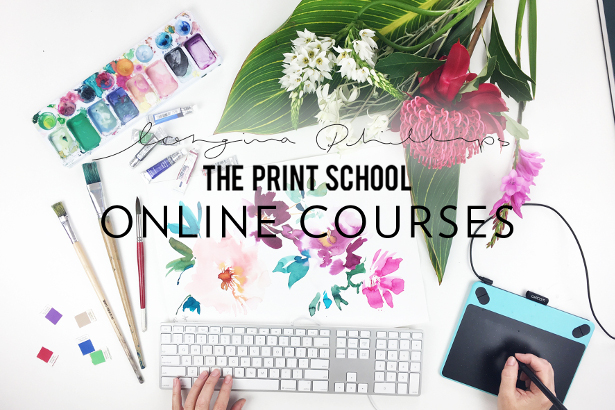 There has been a huge trend for creative gifts, and personal growth and up-skilling. An online class from The Print School is an especially thoughtful gift for a girl that loves to create.
From illustration to watercolour The Print School will teach you how to master your creative side.
https://longinaphillipsdesigns.lpages.co/the-print-school-online-classes/
https://www.instagram.com/longinaphillipsdesigns/

Sage and Stars create beautiful bamboo silk robes, the perfect Valentine's Day gift to treasure.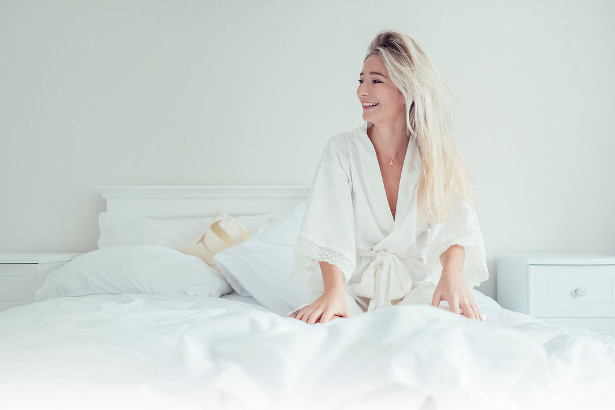 Our nightwear is designed and made in England using silky, organic, natural fabrics. Our collection is suitable for vegans as the fabric is cruelty free, eco friendly and fair trade.
www.sageandstarsclothing.com
If you are looking for something a little different this Valentine's Day for her, then why not consider a beautiful Boudoir Photography experience.
nicolebarraletphotography.com
Gift Vouchers available for Valen tine's Day. Starting from $200.A boudoir photography experience will not only gift her a gorgeous collection of sensual, feminine photographs but through the experience, she will also receive the gift of confidence, empowerment and beauty! She will be pampered with professional hair and makeup before being photographed to her comfort level. Every session is completely customized.
How to Be Thin in a World of Chocolate contains 56 anti-fad, anti-diet, anti-misery strategies for losing weight – without losing your mind!
Michele draws on her Bachelor of Psychology, research into why diets fail, and years of experimenting with her own diet, exercise, and mindset as though she were both scientist and guinea pig – after all, what could be cuter than a small rodent in a white lab coat?
3 WAYS THIS BOOK IS DIFFERENT
1. Weight issues are serious and difficult enough. But this book is funny, cute, with charming illustrations, but without padding (#boomtish). It's actually fun to read!
2. The simple strategies offer a refreshing and achievable approach. These genuine hacks for looking and feeling great don't rely on willpower or large reserves of discipline. 
And perhaps most importantly…
3. You can have your cake/chocolate/wine – and enjoy it too!
How to Be Thin in a World of Chocolate is the perfect book for anyone who wants to look and feel their best without giving up life's pleasures.
'A great little read! It's all about making changes that are doable while still being able to enjoy life and this book is exactly that!'
-Kate Waterhouse, journalist, media personality, television presenter, radio talent and 'Date with Kate' columnist
'A fun easy gorgeous book that has all the right messages – you'll love reading it! Plus something I truly believe in – small changes you can live with.'
-Catherine Saxelby, dietitian, nutritionist and founder of foodwatch.com.au
'A great resource full of nutrition, exercise and mindset tips. The combination of realistic lifestyle changes and quirky sense of humour make it an enjoyable and informative book for those wanting to achieve weight loss goals and keep the foods they love.'
-Michael Redfern, PT and Exercise Physiologist
Beautiful tech is often a missed category when it comes to gifting – but it's the stuff we actually use everyday, and often to improve our lives and make our days more enjoyable.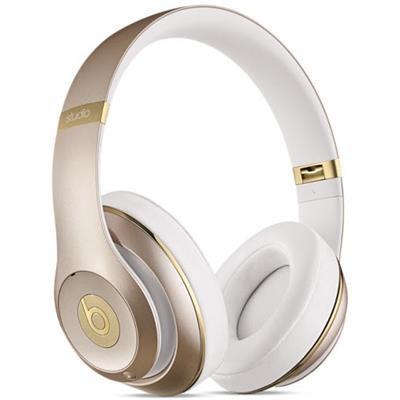 zumi.co.au
ZUMI offers pay later options too. So for those who want to get their loved one a decent gift, but can't fork it all out at once – they now have the chance to use zipPay at checkout.
The Metallic Gold – Beats Studio Wireless Headphones are our top seller for females Australia wide.
Get the blokes getting the good stuff for their partners – not just themselves;)
LOVE IN THE TIME OF ANNIE MCGRATH
STAND-UP COMEDY BY ANGELIC, DEAD-EYED COMEDIAN ANNIE MCGRATH
9.15pm | 14 FEBRUARY 2018 (Valentine's Day) | VAULT Festival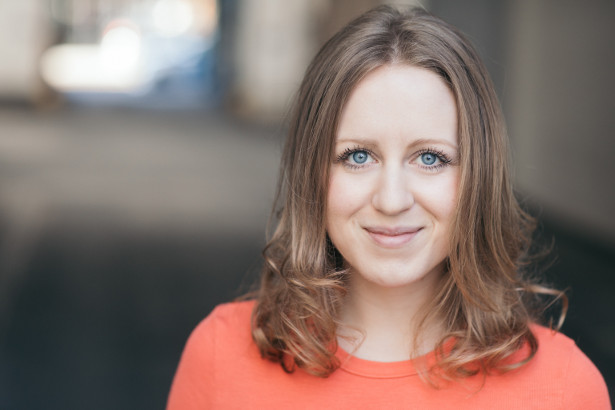 Join angelic, dead-eyed comedian Annie McGrath this Valentine's Day for 'Love in The Time of Annie McGrath', a stand-up comedy show which will leave you feeling slightly less lonely. Annie anxiously takes her place as the deadpan voice of her generation. She reminds us just how much easier everything was for old people, hilariously reviewing the real difficulties facing today's 20-somethings and the huge burden that comes with privilege. Annie has performed two critically acclaimed stand-up shows at the Edinburgh Fringe, and appeared on ITV2, Channel 4, Sky Sports and BBC Radio 4 Extra.
Top Ten Jokes of the Fringe 2016 – DAVE
Funniest one-liners from the Fringe 2017- THE TELEGRAPH
'Spot on comic timing… delightfully dark' ★★★★ THREE WEEKS
'McGrath's dry sense of humour together with cool deliveries works a treat… Ridiculously funny' ★★★★ THE EDINBURGH REPORTER
'Hilarious' ★★★★★ EDFRINGE REVIEW
While you may never be as close with your partner as a lock and a prop, you can still make the effort. With these vibrant, colourful, and bold socks you'll impress your partner in ways that a perfectly-executed ruck never could.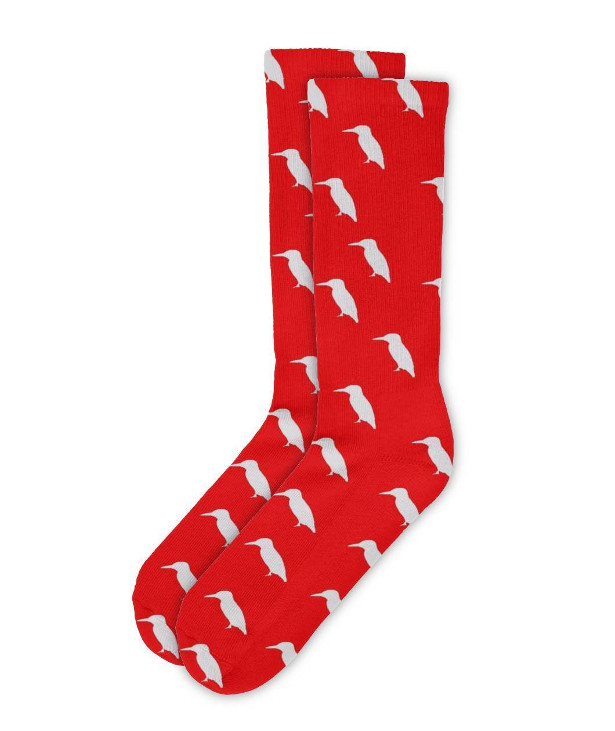 Black and white socks? Not romantic at all. Get your partner something that they'll always remember. If you're shopping for someone who's fashionable, bold, or appreciates quality then these socks are meant for them.
They're American Made, featuring a blend of 4 different fabrics. Engineered to minimize odours (because stinky feet aren't romantic!) and prevent blisters by wicking away moisture. They're durable and long lasting, while being cozy and breathable. Perfect for traveling or day trips in the city. Wear them anywhere you want to express yourself, comfortably.
The classic Red Robins start from $23 at http://bit.ly/valentines_red_robins
The deep red of the Klean Kanteen 20 oz insulated bottle is ideal for any sportsman, Dad or outdoors type young and old this Valentines day.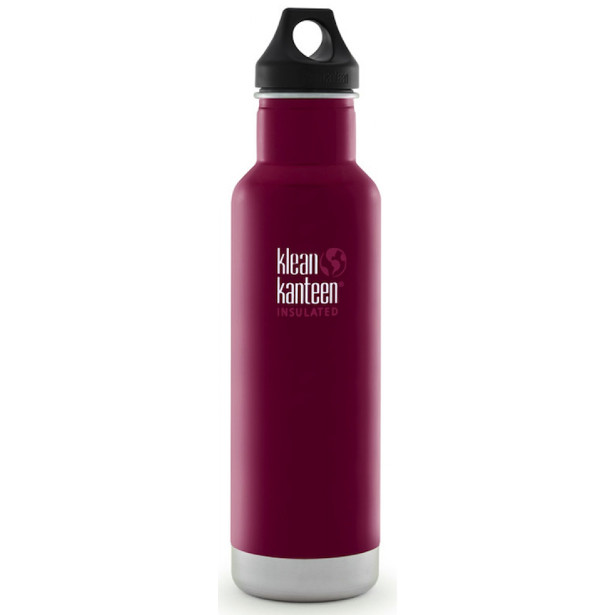 Eco-friendly and fashion forward quality. The Klean Kanteen Insulated Classic has a 4.4cm opening that fits ice and easy for filling and pouring. These are high quality water bottles that have no inner lining and will keep contents hot for 12 hours or iced for a massive 40 hours.. $47.95 AUD and available here: https://www.littleearthnest.com.au/products/klean-kanteen-stainless-steel-insulated-classic-water-bottle
Whether you're spending Valentine's Day with a special partner or celebrating love with your friends, why not treat them (and yourself) to something a little different this year.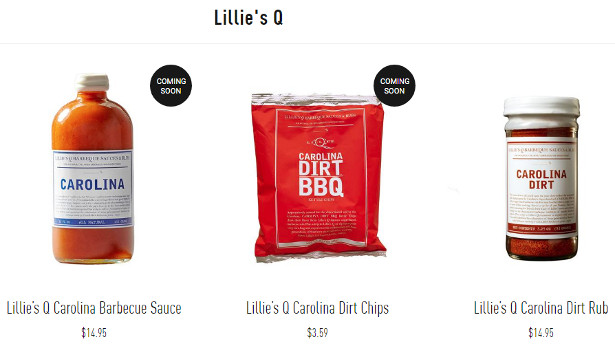 Get your taste buds tingling and your imagination running wild with Lillie's Q.
Direct from America's Deep South, Lillie's Q brings incredible sauces, rubs and snacks, perfect for any occasion. The range offers indulging flavours for those who prefer things hot and spicy right through to mild-lovers. From Hot Sauce and Smoky to Ivory and Gold, the sauces and rubs will take your cooking to a whole new level so you can impress this Valentine's Day.
Adding delicious and unparalleled depth of flavour and with 100% gluten free ingredients, marinade meats before throwing on the barbie or add to an oven-cooked veggie dish; these sauces and rubs will tantalise your tongues whatever your preference!
Created by two-time Pork Shoulder World Champion and acclaimed BBQ Chef Charlie McKenna, Lillie's Q is inspired by family recipes and serves up the favourites in restaurants across America.
With distinct recipe ideas online at www.lilliesq.com, why not give the flavours of the deep southern states of America a try for yourself? Buy online at https://productdistribution.com.au/collections/lillies-q and tell us what you think by tagging us on social media with @lilliesq and #smotherlylove.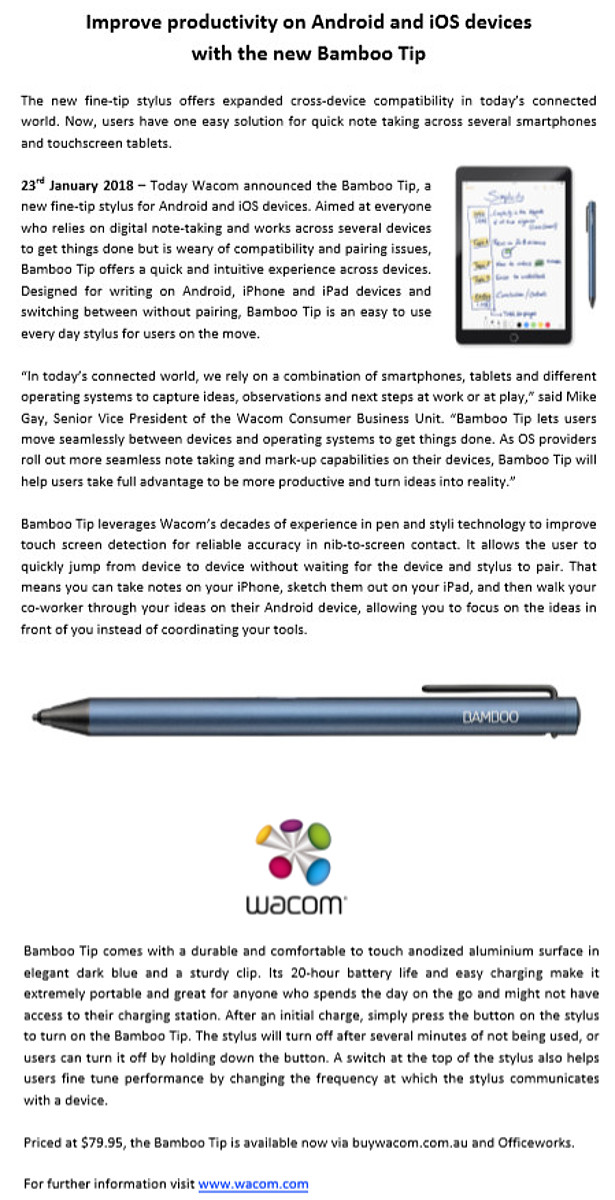 With Valentine's Day fast approaching, we have a great range of products available from Beats by Dr. Dre for any short lead or online Valentine's gift guides you may be working on, especially for those whose one true love is music. Here are some key highlights from our full product range which can be found here: https://www.beatsbydre.com/uk/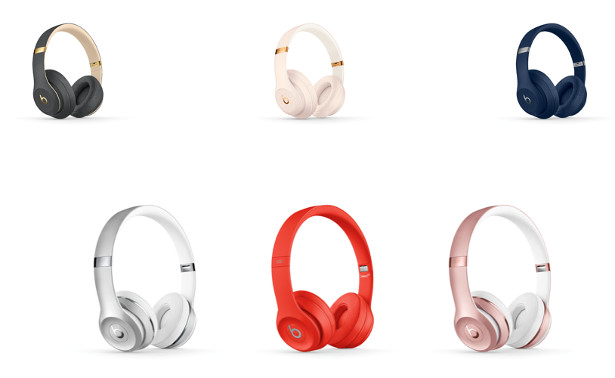 The latest addition to the family, Studio3 Wireless is Beats by Dr. Dre's most advanced headphone yet, delivering an incredible noise cancelling solution. Priced at £299.95, the headphones come in six colours including a sultry shadow grey.
Solo3 Wireless are priced at £249.95, and have an amazing 40 hour battery life, quick charge capabilities and come in a range of colours including a lovely rose gold.
Pill+ comes in its classic monotone shades, with simple bluetooth capabilities and incredible Beats sound. This is priced at £189.
Valentines Day Gift for Him
With the 14th of February soon approaching and our yearly attempts to step up the kind of surprises we give to our significant other, no wonder finding something special can be so difficult.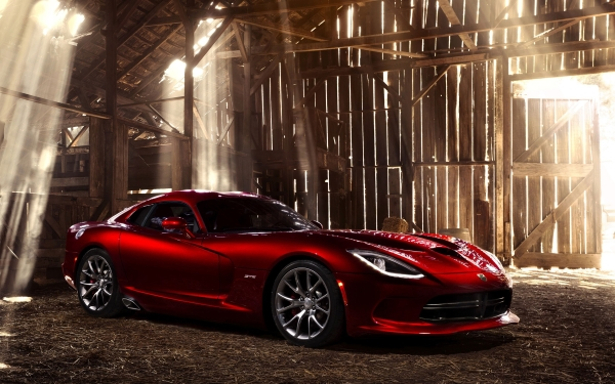 There are some unique gift ideas that beat the usual bottle of Gin or the pair of trainers he wanted. Why not try an experience day? Is he a petrol-head? or an adrenaline junkie? or perhaps you want to treat both of you out to something out there.
Trackdays.co.uk have a selection of packages that can be chosen from. There's a range of modern, high-tech super cars to take for a spin such as the Ferrari 458, Lamborghini Gallardo, Nissan GT-R's. Perhaps a few laps in a more refined beast from the likes of the Aston Martin DB9.
If it's outside the realm of race cars, oddball Ariel Atoms, drifting in American muscle cars and speeding through a choice of tracks throughout the UK, there are a number of alternatives found via the top experience days provider. Why not, go for an off-road drive from a 4×4 in the scenic landscape of North Yorkshire, jumping in the front of the giant Leyland DAF army truck or even roll around in a Monster Truck.
It doesn't end just there, there are so many other experiences you can treat both of yourselves to. Perhaps you would like to get kitted out in camouflage and shoot strangers with paintballs or dive straight into a set of activities that are not for the faint of hearted. Try tumbling down steep hills at 30mph inside a giant inflatable ball or dropping off a palm-sweating 300ft Bungee jump. Go a level higher, and get your partner to free-falling through the air on a skydiving adventure.
The cookery course takes place in the Eureka Kitchen at the Michelin starred Simpsons restaurant in Birmingham, every Wednesday and Saturday.
The course includes refreshments on arrival, a cookery demonstration by one of Simpsons chefs, a couple of hours where the cooks pair up to prepare lunch, champagne in the restaurant's beautiful lounge and a three course lunch with wines selected by the sommelier.
Everyone who takes part goes home with a booklet with all the recipes so the couples can recreate their Michelin starred dishes in their own homes – the gift that keeps on giving!
GLOSSYBOX is a monthly subscription beauty box at £10/month and you receive 5 stunning beauty items every month.
You can purchase gifts for 1,3,6 or 12 month boxes. If you want to read more our web link is: www.glossybox.co.uk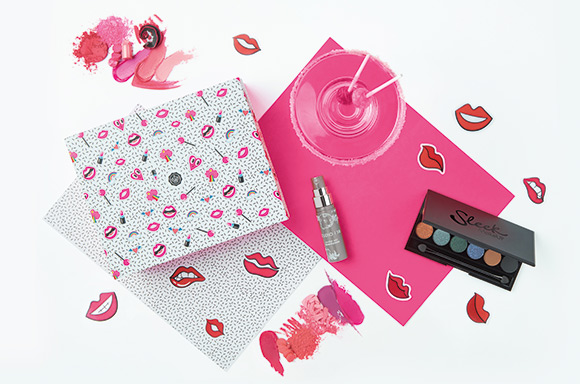 VALENTINE'S GIFTS FOR LADIES AND MEN
Plant specialist Great Little Garden www.greatlittlegarden.co.uk is urging lovebirds to ditch red roses this Valentine's Day and opt instead for stunning all year round blooms and unique gardening gift sets.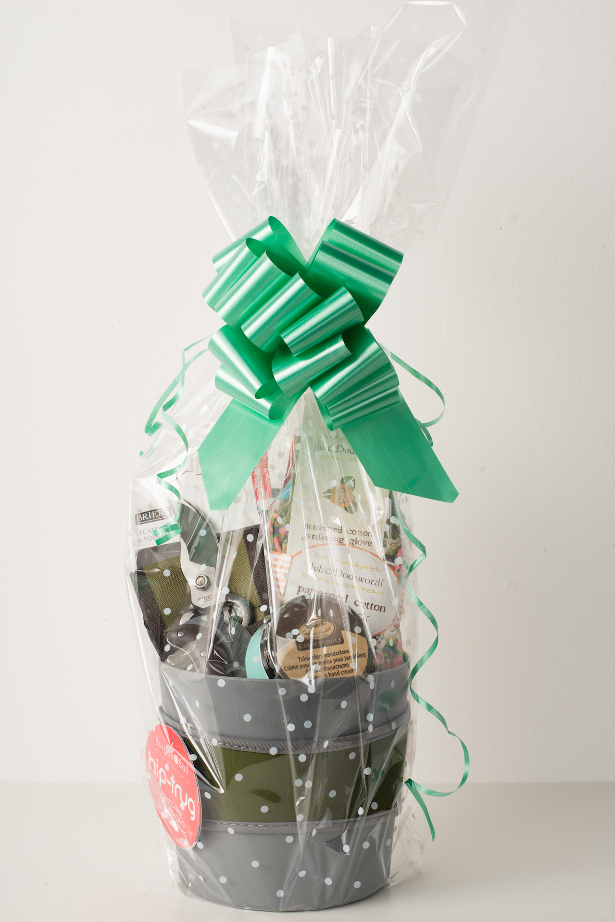 The company is anticipating strong interest in its 'Love For All Seasons' plant collection of four hardy shrubs, priced at £49.99. The Love For All Seasons plant collection includes four specially selected plants for Valentine's Day, that will produce stunning flowers all year round. The plants come packaged in a sturdy box made from eco friendly and biodegradable material, in 2 litre and 3 litre pots.
Other unique gifts ideal for green-fingered Valentines being sold by Great Little Garden include:
* Ladies' Hip Trug Gift Set including Briers tools, gardening gloves and hand cream in a stylish Burgon & Ball hip trug (£32.99)
* Henry Men's Gift Set including Moulton Mill hand trowel, Moulton Mill hand fork, pack of plant labels, garden twine, presented in a useful garden tool bag (£34.99)
A full press release is below and attached along with images of the Valentine's plant collection and ladies' and men's gardening gifts. All gifts are available to buy direct from www.greatlittlegarden.co.uk.
This Valentine's Day choose the 'Love For All Seasons' plant collection from Great Little Garden for beautiful blooms all year round
Ditch the dozen red roses this Valentine's Day and instead send a specially curated selection of four beautiful blooms from plant specialist Great Little Garden www.greatlittlegarden.co.uk, that will last long after the traditional bouquets have wilted.
The 'Love For All Seasons' plant collection is a wonderful selection of four hardy shrubs, lovingly put together to bring love and happiness all year round.
Perfect for Valentine's Day, the vibrant Cordyline Pink Passion has superb sword shaped leaves that look great all year, whilst Lavandula Night Of Passion is a gorgeous French lavender that in summer produces evocative deep purple flowers.
Rhodanthemum Marrakech will create a show-stopping splash of pink throughout spring and summer that the bees will go mad for, and Hebe Jewel of the Nile offers unusual pink and green leaves with pink and white flowers that smother the plant in early summer.
The 'Love For All Seasons' collection can be sent direct to your Valentine, carefully packaged by hand to ensure this beautiful gift arrives in perfect condition and is priced at £49.99.
What's more, the packaging is eco-friendly; as much of the material as possible is biodegradable with minimal plastic, making a Valentine's gift from Great Little Garden ideal for someone who cares about the environment.
All hardy plants from Great Little Garden come with a lifetime guarantee, and if you need help choosing the perfect plant for your loved one, the friendly team of gardening experts are on hand to give advice. To complete your gift, why not choose a complementary pot or container?
Browse the full range of plants, pots and gift sets at www.greatlittlegarden.co.uk.
HOW TO LET LOVE BLOOM FOR LONGER THIS VALENTINE'S
· UK water engineers reveal that filtered tap water keeps your Valentine's bouquet fresher for up to 7 days longer than unfiltered water*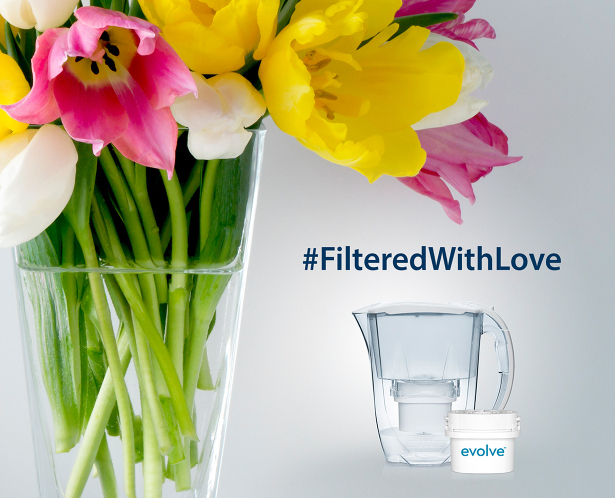 According to UK hydration experts, Aqua Optima, the secret of doing away with floppy flowers, droopy dahlias and rotting roses, is simply to use filtered tap water.
Aqua Optima, one of the leading manufacturers of water filter jugs, reveals that many of the impurities found in tap water can shorten the life of cut flowers by affecting their ability to hydrate properly. Using filtered tap water can dramatically improve the preservation of cut flowers, allowing loved ones to enjoy the bouquet they deserve for longer.
Bacteria is the main culprit for shortening cut flower life. Water filters remove the organic material that bacteria can use to develop faster, therefore using filtered water can delay the wilting process.
Tim Ackerley, Engineering Manager, at Aqua Optima explains: "A plant's root system serves as a filter to limit dirt, micro-organisms and chemicals from entering and blocking its ability to absorb water. When the flower is cut off from the root system, it loses this vital filter. It is important, therefore, to always start with clean, filtered water in order to protect and preserve the flower."
Other key tips to keep love blooming for longer:
· Despite roses being the most popular romantic bouquet, people in soft water areas are recommended to filter their water to lengthen the life of their flowers.
· Sodium can be present in higher concentrations in soft water and is toxic to roses and carnations, so will reduce the life of these flowers.
· Always use warm (38-44 degrees C) filtered water as most flowers take in warm water more efficiently than cold. **
Aqua Optima is spearheading filtration innovation by designing water filter jugs and affordable cartridges that fit the majority of water jugs in the UK and is now stocked in Tesco, Argos and Amazon to name just a few.
Aqua Optima Director, Nigel Wheeler, said: "Water is better when filtered and we want people (and flowers!) to stay hydrated with the purest water. Our jugs improve taste, reduce heavy metal from old pipework and remove impurities. With increasing consumer awareness, water filtration systems are fast becoming a must-have item for every kitchen."
Aqua Optima is launching a #filteredwithlove national campaign to help people be happy, healthy and hydrated with pure water.
The Myzone Valentine's Bundle
£260
www.myzone.org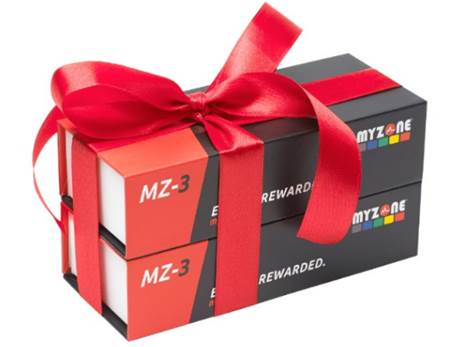 Couples who sweat together, stay together, but rarely are two people at exactly the same fitness level. Enter the MYZONE Physical Activity Tracker, the heartrate tracker that measures EFFORT and puts you and your partner on a level playing field by measuring against a personalised handicap for each individual.
This Valentine's Day get your other half, or gym buddy, the MZ-3 Valentines bundle to get you both on the MYZONEmoves app and sharing your workouts with each other through dedicated groups and networks for joint goals. You can also chat through WhatsApp Style messaging and Instagram-style photo uploads help you share a visual of your workout with friends.
Polaroid Unveils First 3D Pen for the European Market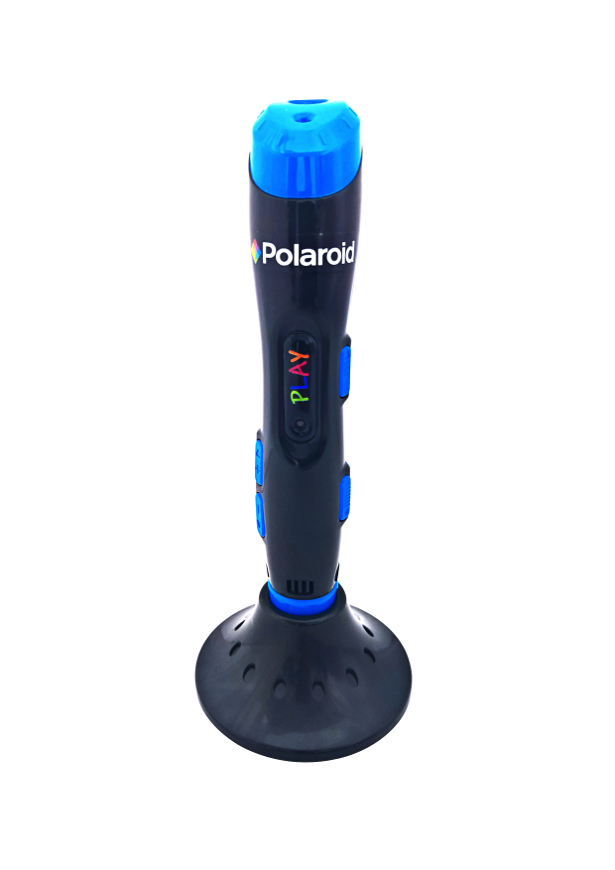 Polaroid, the iconic imaging and technology brand, unveiled its first ever 3D pen for the European market in partnership with European 3D partner EBP (Environmental Business Products). The Polaroid Play 3D pen brings 3D printing technology to a handheld device for colourful, freestyle 3D creativity.
Positioned as an easy-to-use creative tool for leisure use, the pen comes with four reels of filament. Additionally, a box of 20 different filament colours is available to purchase separately, enabling the user to create bold, colourful designs. The Polaroid Play 3D pen, which is available in the same fantastic colour scheme as the Polaroid ModelSmart 250S 3D Printer. It will be available throughout Europe with an RRP of £29.99 (€39.99) and an age recommendation of 14 years+.
Key features of the Polaroid Play 3D pen:
• Create your fun by building your own freehand 3D models
• Use the unique Polaroid Play Trace App to stencil your own photographs and then bring them to life in 3D
• Alternatively trace existing or imported templates and then assemble the parts together to create a 3D model
• Uses environmentally friendly plastic filament material
• Select manual or automatic extrusion
• Features multiple print speed settings for more greater flexibility in model creation
• Includes auto-retraction whilst not in use to prevent filament blockages
• Features auto-turn off for added safety
EBP is Europe's largest and longest established collector and remanufacturer of inkjet cartridges with over 20-years' experience and credibility in the print industry. The ongoing collaboration with Polaroid positions EBP as the sole partner for the Polaroid 3D print solutions, within the European market*.
Alongside the Polaroid Play 3D Pen, EBP have further expanded their Polaroid 3D print solutions portfolio with the launch of a range of 10 new Polaroid Universal Filament Materials (covering a range of 40 colours) which can be used with any suitable FFF/FDM 3D Printers. This range includes some fantastic composite materials such as Copper, Elastic and Carbon Fibre.
These Universal Filament Materials can also be used in conjunction with the newly launched Polaroid Precise Filament Holder & Scale which allows you to always know how much material you have left, in either weight (g) or length (cm), helping to solve a current industry-wide challenge for users of printers where this fundamental information is not available.
"We kicked off our relationship with EBP last year at CES 2016 with the much-buzzed-about debut of the Polaroid ModelSmart 250S 3D printer, a user-friendly 3D printer that enables consumers across Europe to create objects and art in their own home," said Scott W. Hardy, President and CEO of Polaroid. "We're excited this year to expand our 3D offering in Europe. Inspiring creativity has always been at the heart of the Polaroid brand for 80 years, and the Polaroid Play 3D pen provides consumers with a new fun and easy outlet to express themselves."
Amy Horn, Category Director of Environmental Business Products, added: "We are passionate about 3D print technology and the addition of these fantastic new products to our portfolio is an exciting step. Our ongoing partnership with the respected Polaroid brand continues to help us introduce 3D printing into everyday life and we believe these exciting new products will further enhance this process. EBP aims to generate creative and innovative experiences for our customers, which makes the association with Polaroid so exciting."
The Polaroid Play 3D pen is now available from https://www.currys.co.uk/
For further information please visit: www.polaroid3d.com
BE MAILLE VALENTINE: GODFREYS BUTCHER AND LA MAISON MAILLE PARTNER TOGETHER TO LAUNCH UK'S MOST EXTRAVAGANT DINE-IN MEAL FOR TWO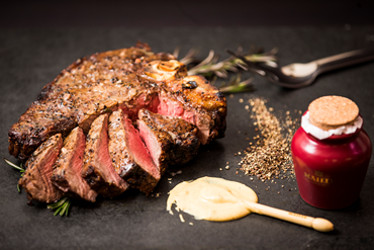 Luxury package includes one of the world's most expensive jars of mustard
and 60-day aged steak – for nearly £80!
Download link for full selection of hi-res images: https://we.tl/PpWRJssyxJ
For more information, please see the full press release attached. Please do not hesitate to contact me for further details – jasmin.hannington@wcommunications.co.uk / 07403 183 723.
Gourmet French mustard experts La Maison Maille has partnered with master butchers, Godfreys, in an attempt to create the UK's most extravagant dine-in meal for two this Valentine's Day.
The limited-edition pairing includes a T-Bone Florentine steak that has been aged for a whopping 60 days and one of the world's most expensive jars of mustard by Maille, infused with black truffles. A single jar alone comes in at £29!
More than enough for two, the colossal sized steak is one of the finest cuts around, coined as the 'jewel of the steak world' from butchery experts. The 60-day ageing process is almost unheard of due to its expert husbandry and impeccable provenance.
The world's only mustard sommelier, Harry Lalousis, has paired the extravagant delicacy with a jar of Maille black truffle mustard with Chablis white wine – a rich and intense flavoured mustard flecked with shavings of black truffle and impeccable flavour notes that harmonise beautifully with the magnificent steak. Each jar has been individually pumped by hand and served in traditional stoneware jars – flown in especially from Burgundy.
The limited-edition package will be going on sale from today on a first-come-first served basis, for an eye-watering £79.98! It is available in-store at Godfreys (7 Highbury Park, Islington N5 1QJ) or nationwide online at godfreys.co.