Michele Connolly loves food. Burgers and pizza, waffles and chocolate.
If there are two desserts that sound great, she will order both. She doesn't count calories or exclude food groups or go on fad diets. She is not Paleo. She doesn't exercise for hours a day or go to bootcamps. She is not gifted with great genes or extra willpower.
So how does she eat this way and still stay thin?
How to Be Thin in a World of Chocolate offers refreshing and achievable strategies that do not rely on following a miserable diet and unpleasant exercise. Michele's warm and down-to-earth approach to managing weight loss is not only spot on in terms of weight loss science but is laugh-out-loud funny.
This is the perfect gift for anyone you know who wants to lose weight but doesn't enjoy hours of exercise or is sick of extreme calorie restricted diets … or sick of the word 'diet' in general!
'A great little read! It's all about making changes that are doable while still being able to enjoy life and this book is exactly that!' Kate Waterhouse, journalist, media personality, television presenter, radio talent and 'Date with Kate' columnist
'A fun easy gorgeous book that has all the right messages – you'll love reading it! Plus something I truly believe in – small changes you can live with.' Catherine Saxelby, dietitian, nutritionist and founder of Foodwatch.com.au
'A great resource full of nutrition, exercise and mindset tips. The combination of realistic lifestyle changes and quirky sense of humour make it an enjoyable and informative book for those wanting to achieve weight loss goals and keep the foods they love.' Michael Redfern, PT and Exercise Physiologist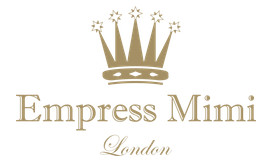 Empress Mimi Lingerie Subscription box! www.empressmimilingerie.com a beautiful box with a variety of different accessories and other items like kimono's, negligees etc.
FACEBOOK | TWITTER | INSTAGRAM
It's a subscription box (that you can cancel anytime) where you get a super cute set in a beautiful box with a variety of different accessories and other items like kimono's, negligees etc.
Subscriptions start from £25 per month, and go up to £70 for a box including a full set of lingerie and accessories (think nipple tassels, handcuffs, kimono's and negligee's)
Lingerie Subscription Box which delivers a set of deliciously daring lingerie every month straight to your door for just £35 per month. Free Shipping & Returns within the UK.
The No.1 Lingerie Subscription Box.
A deliciously daring lingerie set delivered every month, straight to your door.
ABOUT!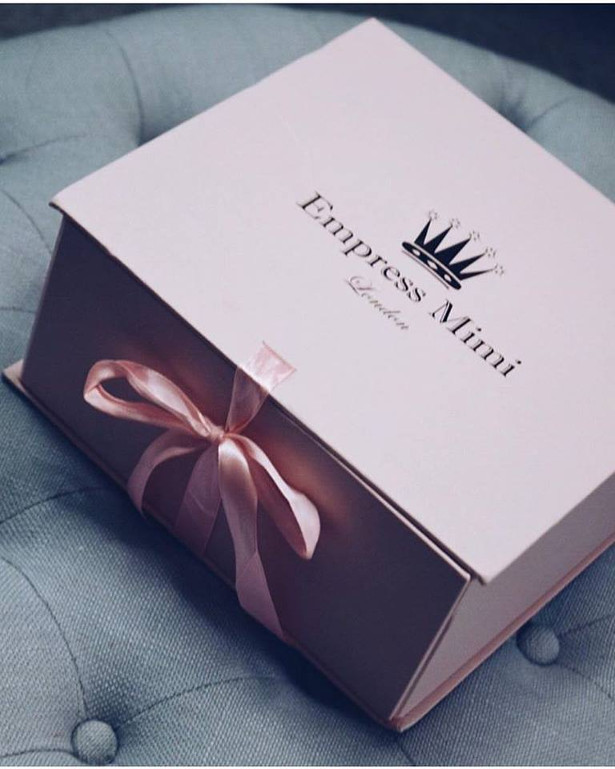 On a sleepy summer evening in 2016, a group of successful women met at one of London's high-end rooftop bars. They drank champagne late into the night and imagined a world in which women confidently and unapologetically celebrated their bodies (without the need for a special occasion or eye-watering price tags to do so).
The women  envisioned a lingerie brand that channeled inclusivity, self-love and self expression. A brand by women for women, which would turn the everyday into a little decadent celebration, with designs that adorned the body, and frequent deliveries which meant underwear shopping could become another thing to cross off the to do list.
After all, was it not about time that someone created a lingerie collection from the perspective of the female gaze? Considering women are the ones wearing lingerie, surely they should be the ones making decisions about it being comfortable and sexy from their perspective..?
There is a misconception that lingerie is exclusively for the bedroom. What is worn underneath your clothes directly reflects how you feel and the energy you emit. A touch of sensual lingerie is the equivalent to a power suit, one that is delicious little secret that only you know about.
And thus, Empress Mimi lingerie grew from a dream into a reality. Unified together, we have created an online platform for those looking to re-ignite passion by looking after no.1. Whether it's to seduce yourself (or your partner), Empress Mimi has created accessible luxe lingerie collections that gets delivered straight to your door ojnce a month and appeals to both your seductress and strong independent sides. Think naughty underwear, nice price, hassle free.
Dedicate some time to maintaining a level of comfort with your body. Do so by sending yourself a 'love letter' with Empress Mimi.
Marisa D'Amico
Give a gift handmade from the heart this Valentine's Day!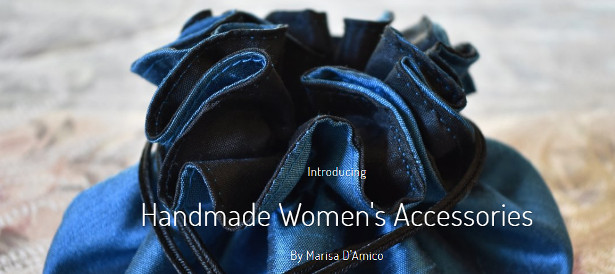 These drawstring jewelry pouches are unique and high-quality with many great uses.
Small and light yet sturdy, this pouch is a great gift for the woman who loves to travel and keep her jewelry organized and safe while traveling.
With 8 interior pockets, this pouch is wonderful gift for the woman who loves to play board games and store her favorite dice making it easy to find for her next game.
It's for the woman who is spiritual and loves to meditate and chant the mantra. With a large middle interior sturdy base, this pouch makes a great storage for her prayer or Mala beads. The 8 pockets also allow her to safely store her crystals.
This versatile pouch, reusable again and again, can also be used as a gift wrapping bag for a gift such as jewelry or a watch.. I'm sure this will put a smile on the recipient's beautiful face!
To find out more about our handmade products, please visit https://marisadamico.com/.
Lovey-dovey apparel items for women who love adventure and laid-back style, from my client Life Clothing Co.
Power of Love Beverly Sweater: http://bit.ly/2D8BLvO ($49)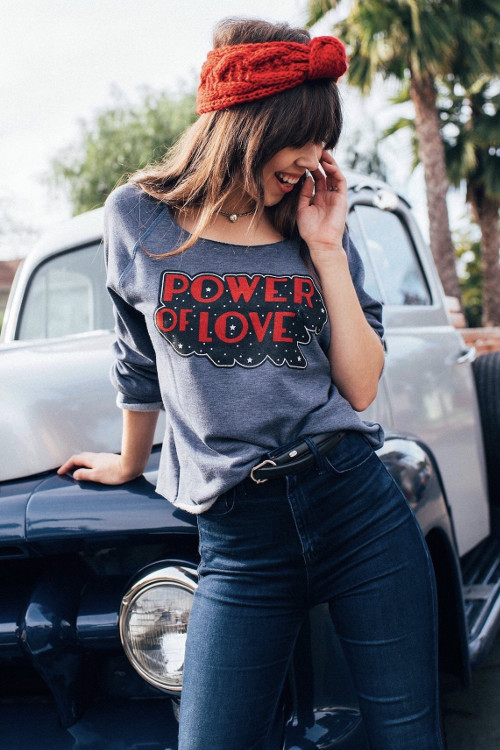 Trust in love and magical things will come! The Power of Love Sweater is a
vintage inspired slightly cropped pullover, with a relaxed, slightly oversized fit. Featuring a wide scoop neck and raw finish in our super soft fleece.
Life of Love Pocket Tee: http://bit.ly/2CVtqHY ($35)
Stay positive and fall in love on our Life of Love Pocket Tee. This tee features a scoop neck t-shirt and it is slightly oversized with a loose and roomy fit with a front pocket. We've also given this shirt a silicon wash for a soft feel.
In Love We Trust Doheny Tee: http://bit.ly/2Dn6X7J ($38)
Love more and let your self be free in our In Love We Trust tee. A relaxed wide neck T-shirt with an oversized slouchy fit. Made in our super soft jersey tissue fabric.
Eye Love You Eye Shadow Collection:

If your loved one is a true beauty fanatic that appreciates pure quality while being mindful of their health, they would love to be on the receiving end of the Eye Love You Eye Shadow Collection ($50) from Mirabella Beauty! An eye palette in a beautiful array of neutral, ultra-pigmented pressed powders.  Create a variety of stunning looks with 8 long-wear shadows featuring a balance of shimmer and mattes. Along with the luminous highlighter for 360o total face use in sculpting and illuminating the face, cheeks and eyes, this is so much more than just an eye shadow! Paraben-free, Talc-free, Gluten-free, FD&C/D&C Dye-free…compliment your natural beauty while respecting your health and wellness.
The entire collection from Mirabella is made up of four exquisite and finely tuned palettes of color: Undressed, Romance, Rendezvous and Seduction. Each shade can be applied traditionally, dry, or wet, for a richer, more pigmented look. Let's not forget the art-museum-worthy packaging! The Eye Love You Collection features a luxurious weighted gold and pearl white, glossy exterior with the words "Eye Love You" adorned across the front. The interior of each palette looks much like a sunburst with the largest pressed powder in the center that doubles as a full-face highlighter. Eye Love You is the crown jewel of a new and full line of products and tools that are a part of The Fresh Face Collection, rolling out throughout the course of 2018! True to you. No imitations. Beauty is a lifestyle.
Sea Bags is based out of Portland, Maine and offers a wide variety of recycled sail cloth products including totes, handbags, wine bags, bucket bags, etc.

This time of year we heavily promoted our recycled sail cloth totes, handbags, wristlets, and duffles featuring numbers made out of insignia. Customers who are die-hard sports fans love these products as they want the number that represents them, their favorite rugby player's number, or the number that represents the number of goals they made during this year's rugby season.
seabags.com
TESCO HELPS YOU TO IMPRESS LOVED ONES THIS VALENTINE'S DAY WITH BLOOMING LOVELY BOUQUETS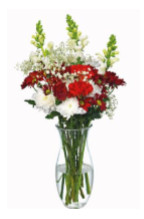 This Valentine's Day treat the one you love to a charming bouquet from Tesco. No matter your budget, Tesco has something special for everyone.
Loving You, £10
Great for saying 'I love you' without breaking the bank. This bouquet is made up; of chrysanthemums, red and white carnations, beautiful antirrhinums, and elegant gypsophila to create an attractive romantic gesture.
Dozen Luxury Roses, £18
For the traditionalist, this gorgeous bouquet consists of twelve stunning red roses to impress someone special this Valentine's Day. The roses have a superb head size due to being grown in Colombia's high altitude, rich soil and near-perfect weather conditions.
Tesco finest* Pink Imperfection, £20
This heart-warming pink bouquet contains vibrant Colombian roses, sweet cerise gerbera, sophisticated calla lily and tasteful bouvardia. Pink Imperfection's roses are grown in rich Colombian soil which achieves a premium size rose.
Tesco finest* Rose and Lily, £20
This timeless classic features a selection of oriental lilies teamed with contemporary white avalanche roses, red Naomi roses and beautifully scented eucalyptus foliage – the perfect addition to any romantic dining room table.
Rose and Greenbell, £30
For a show stopping Valentine's Day this stunning array of premium roses, coupled with thlaspi foliage is the perfect way to declare your love. Premium roses are known for their larger heads, to ensure that 'wow factor'.
All flowers are available in store only
Tesco Head Florist, Michelle Buck, shares her ten top tips and tricks, to help ensure your bouquets stay fresh and beautiful for longer this Valentine's Day:
Bring floral trends to your home – Spread the love by taking a few stems from your bouquet and adding to a variety of different sized vases and jars, to maximise floral ambience around your home
Mix and match – Why not try creating your own bespoke blooms using a mixture of bouquets, to produce a combination of colours and scents
Keep away from fruit – Keep fresh flowers away from ripening fruit, it gives off a gas called ethylene and will cause your flowers to lose their longevity
Keep your head up – If your roses 'neck' or bend after a couple of days, they could have an airlock in the stem. Simply cut the stem and place into boiling water for about 30 seconds. Then recut the stem as the hot water will have damaged the ends and place in to cold water. This should destroy the airlock and you should notice the heads lift after around 30 minutes
Avoid stains – Try to remove lily stamens so they do not stain furniture or clothing. If you do manage to get lily pollen on your clothes do not rub it, simply take a piece of sellotape and dab the pollen away
Bleach for longevity – Did you know that gerberas are quite susceptible to bacteria? If you do not have suitable flower food you can use a tiny amount of household bleach in the water.
Check for freshness – Always check the water that the flowers are standing in, it must be fresh and not old or gungy. Check the leaves on the flowers and make sure they are not yellowing or wilting
Give them a trim – Once you have removed your flowers from the packaging, remove lower leaves and recut stems with a sharp pair of scissors at a 45 degree angle. This creates a larger surface area for the flowers to drink water from
Use a clean vase – Always make certain you clean your vases – dirty vases harbour bacteria. A simple wash in hot soapy water and a little bleach will eliminate the bacteria
Give them a nice home – Never leave your flowers in direct sunlight or in draughts as they will wilt prematurely
Spread a little love this Valentine's Day with Master Lock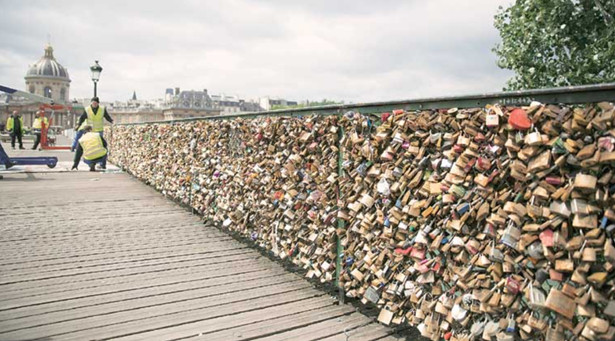 In a tradition almost as old as love itself (well, over 100 years old anyway) the love lock has become a symbol of an undying bond between two new romantics – the puppy-dog-eyed kind, not so much the frilly shirt wearing pop stars of the 80s. Typically, sweethearts engraved their initials on to a padlock, attached it to a bridge and threw away the key, symbolising their eternal devotion – but why get rid of a perfectly good padlock?
Even the French, although still clearly the best at love, have banned the chronically happy from sharing touching moments of ardour by attaching locks to the famous Pont des Arts bridge in Paris, claiming a million of them weighing a mere 45 tonnes, was somehow unsafe. Prudes!
With this in mind, American security superbrand Master Lock has given the love lock a modern makeover by helping frugal romantics to send their partner a digital declaration of love instead. This eco-friendly alternative will ensure iconic architecture all over will be remain pristine for generations of lovers to enjoy. Over 105,000 digital locks have been sent already.
Building virtual bridges this Valentine's Day is a simple case of heading to the, now updated, LoveMasterLock website (www.masterlovelock.com) to create your own computerised love lock e-card completely free of charge and in three easy steps:
1) Choose the type of lock you want, selecting from 12 Master Lock designs
2) Choose which major city's bridge you want to attach your loving declaration to, from London to Sydney and all dreamy destinations in between
3) Finally, it's time for you to choose your words wisely and woo that special someone
So Solid Heart Silver Necklace
Make it up to her for all the hours she's spent standing on the sidelines and washing your muddy kit with this So Solid Love Heart Necklace It's hallmarked and handmade in Harrogate, UK by Sally How from How Fine Designs. Or take your pick of other heart offerings from The Heart Gallery at www.howfinedesigns.com
www.howfinedesigns.com
A tea for two, travel set from ZENS Lifestyle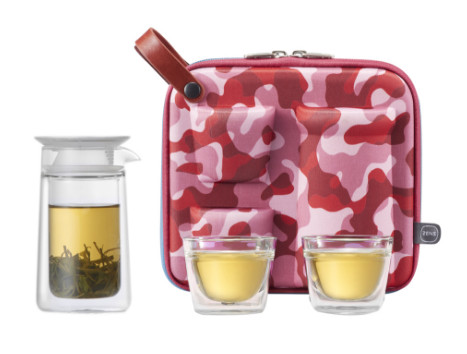 Ideal for anyone on the go, the ZENS Portable Travel Double Wall Glass Tea Set for Two features Nordic minimalist design and a colorful carrying case available in solid or patterned colors (see links below), with fitted slots for the teapot and 2 cups for safety and protection. The no handle design features two hollows for a natural handfit; double-wall keeps it cool to the touch. The Stainless Steel Lid with Built-in Silicone Infuser is made from food grade silicone which meets EU Standard; includes 2 spouts, 1 with small holes to filter leaves, another is one large hole to smoothly serve drinks. Perfect for drinking all kind of teas, or even espresso while traveling.
Retail price: $55
Patterned: https://usa.zenslifestyle.com/mobile-moon-travel-tea-set_p0115.html
Solid: https://usa.zenslifestyle.com/mobile-moon-travel-tea-set_p0053.html
"Still looking for the PERFECT V-day gift? 👀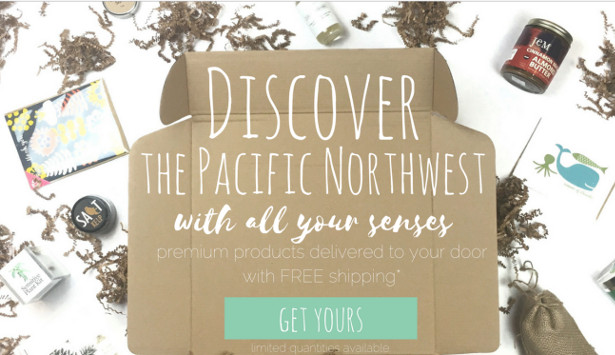 Discover the Pacific Northwest with all your senses, while treating yourself, or someone you love with a C.A.R.E. Package. ❤
These seasonal goodie boxes are filled with specialty products and handmade items from some of the top makers, shakers, and creators in Oregon and Washington. 🌲
Our vendor line up is top notch this season with featured products from Lagom Body Co., Jem Organic Nut Butters, Mountain Mel's Essential Goods, Mountain Rose Herbs, Sweet Honey Farmacy, + San Juan Island Sea Salt, to name a few!
https://www.carepackagenw.com
ROSES DON'T ONLY COME IN BUNCHES, THEY ALSO COME IN BOTTLES
Make Your Prosecco Blush This Valentine's With A Fentimans Rose Spritz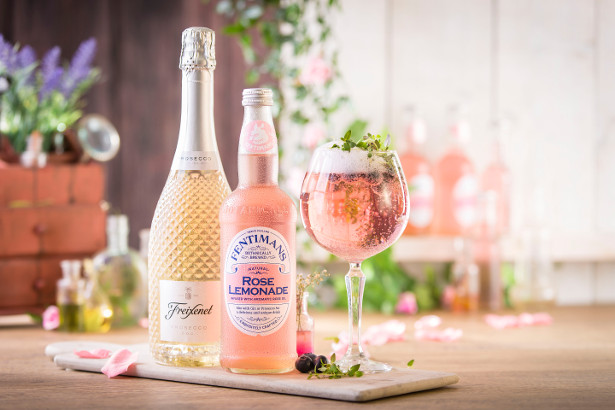 The 14th of February is looming, leaving lovers everywhere in a dilemma of what to gift their Valentine. The obvious route is a big bunch of Roses, but why not mix up the tradition this year with a big bottle of Roses instead? Introducing the deliciously pink Fentimans Rose Spritz, simply add Fentimans Rose Lemonade to your glass of Prosecco making it a sweeter, tastier and pink!
Fentimans Rose Lemonade is Fentimans fastest-growing beverage and contains rose oil, giving the cocktail a distinct and delectable floral flavour. Sourcing its oil from Bulgaria's 'Valley of the Roses,' the rose petals are hand-picked at sunrise and extracted within hours of picking giving the lemonade a delicious and rich taste.
The new recipe from Fentimans is a response to the nations' insatiable love of prosecco, with a reported 140m bottles of the fizz being consumed last year alone, the development of the Rose Spritz which can be garnished with blueberries and rosemary or thyme is a welcome addition to one of Britain's most-loved drinks.
Pick up a bottle of Fentimans Rose Lemonade and Prosecco from your local store and impress your loved one with a Rose Spritz, the perfect Valentine's Day serve.
How to make the Rose Spritz at home
Ingredients:
125ml Prosecco
125ml Rose Lemonade
Serve over ice
Garnish with Blueberries and Rosemary or Thyme
Fentimans is also launching a competition on Facebook on 1st February for the chance of winning a personalised bottle of Fentimans Rose Lemonade, alongside a bottle of Prosecco.
For more information please visit: http://www.fentimans.com/
Enchanted Rose Afternoon Tea at St James' Court, A Taj Hotel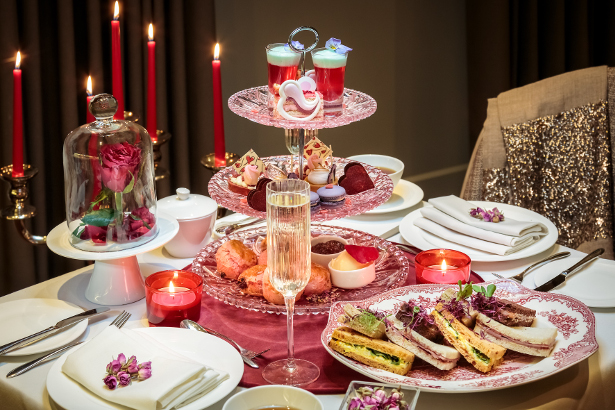 Valentine's Day can be taxing – from booking busy restaurants to picking the perfect bouquet – even for the accomplished Lothario. This year, St James' Court, A Taj Hotel, a stone's throw from Buckingham Palace, takes the stress away from the big day with the launch of an Enchanted Rose Afternoon Tea.
A selection of Valentine-themed treats is served, from scarlet desire macaroons and rose blossom red velvet pastry hearts, to a selection of traditional finger sandwiches and rose-flavoured 'love-me-do scones'. Those looking for indulgence can pair the tea with a sparkling flute of Prosecco, and overnight stay in one of the hotel's luxurious suites.
The Enchanted Rose Afternoon Tea costs £40 per person and is available from 10th – 18th February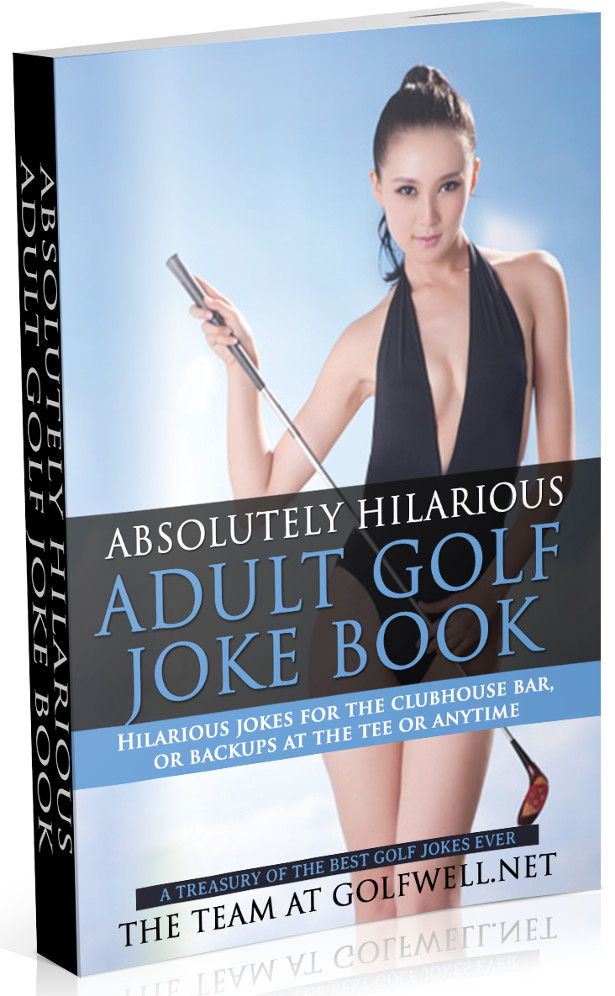 If he's a golfer, he will love you for getting him a simple golf joke book and love your for the laughs it brings. See the reviews for this joke book where several wives bought the book for their husband – it puts everyone in a great mood. Absolutely Hilarious Adult Golf Joke Book > https://www.amazon.com/Absolutely-Hilarious-Adult-Golf-Joke/dp/1530123542
Elloura Beauty Relax and Detox Bath Soak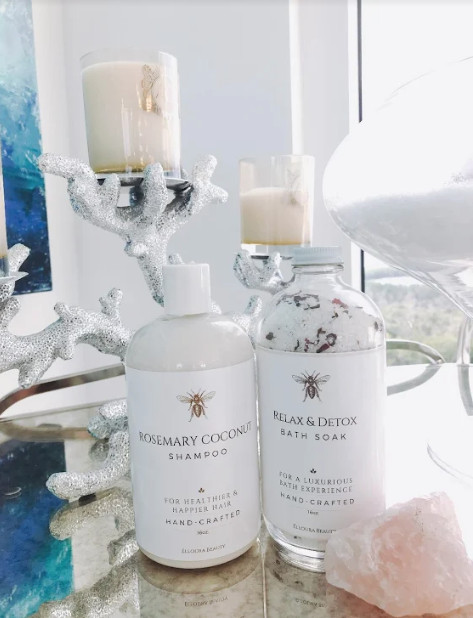 Create an oasis and spa-like experience with our luxurious bath soak that is infused with Hymalian Pink Sea Salt, Dead Sea Salt, Hawaiian Black Lava Rock, and Hibiscus Flowers. This soak comes scent-free with the option of choosing any of our delicious pure essential oil scents that are available.
Elloura Beauty Rosemary Coconut Shampoo
Our Coconut Rosemary Shampoo is a blend of natural oils, pure soap, and earth-derived ingredients to promote hair growth and to improve that overall health and happiness of your hair!
VALENTINE'S DAY!
Condom Bath Bomb by SALUS $8
SALUS is the most trusted name in bath bombsthe United States for Bath Bombs and Shower Bombs since 2004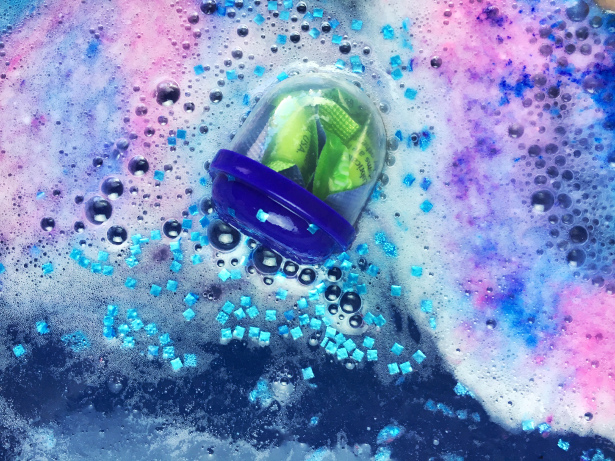 In August of 2017 we tripled our manufacturing space in Fort Collins. SALUS, led by mother of 4 boys and chief executive Elissa Klaver made the decision to grow in order to keep up with the demand for its customized products, including bath bombs — a blend of fragrance and skin moisturizers that when dropped in bath water swirl, fizz and release colors. "Due to the growing demand of our products, we are expanding our warehouse operations to help us meet our expansion goal of over 10 million bath bombs at that location," Klaver said in a prepared statement. Klaver and her husband, Jerell Klaver, opened their first retail store 10 years ago. The company has grown to more than 60 employees, with two manufacturing locations and three retail stores in Colorado, specializing in bath bombs and organic soaps, custom natural and organic bath and body-care products. SALUS manufactures for its own brands and private labels for hundred of other companies.
Dr. Fran Blogs About Valentine's Day!

For the rest of my life I will always rememberone meaningful Valentine's Day Date. I was 19 years-old and it was ablind date for me on Valentine's Day. The eager 24-year-old radiologytechnician arrived on my parents' doorstep carrying a bouquet of flowers and a5-lb. box of See's chocolate candies – my Favorite. I fell in loveimmediately…with the chocolates!!! I hid the large box of candy inside mycloset in a hiding place where my sisters and brother wouldn't find it. Every day I visited my closet to feast on more chocolate surprise centertreats thinking about Alan M. and his kind generosity to me!!! Icontinued dating him for another three months until in May he proposed marriageto me and my cold feet began running in the opposite direction. I stillthink of Alan every Valentine's Day and any time that I indulge in my favoriteSee's candies! Early relationships get extra gasoline and steam pouredinto them when your new Honey marks the Holiday of Love by giving you a Specialsomething to remember him by. I endorse exchanging Valentine's Day Dategifts for all lovers new and well-seasoned.
VALENTINE'S DAY GIFTS FORYOUR WIFE
· Offer to hire a babysitter for the three children for the weekend soyou can treat her to a "Surprise" fun weekend away (or in town!). This will surely bring a smile to your her face and heart. She willlikely want to reciprocate one day when you're overwhelmed.
· When your gal complains that she is exhausted from working fulltime, parenting, and holding her husband's needy hand surprise her with a warmhome-cooked meal you personally deliver to her home. She will beeternally grateful.
· Make arrangements for you to watch the kids while you snatch yourwife away for a Spa Day! She'll return home nourished, nurtured, andrelaxed with more to give her family waiting for her.
· When your honey moans that she wishes she could give her kids moreone-one-one attention, offer to feed 2 of her 3 kids dinner while she takes onesolo out to Special Time Dinner with Mom. Your kids will love the companyof hers and you will be injecting chicken soup into the veins of the child whogets solo individual time with Mommy. Of course, you will have to do this threedifferent times to even the scale and give each one of her children a turn.
· If your Sweetie is agardenia or rose lover don't just buy her a a bouquet. Go online and findthe service that Names A Flower for your friend. They will send her theseeds to plant in her backyard and she will grow the rose brand with her nameon it!
Making a big hoopla for Shrove Tuesday andValentine's Day are very important opportunities in your romantic relationshipto mark, declare your love for each other and deepen the bond of attachment. Start by surprising your Honey with a sexy breakfast in bed. Present him (or her) with a fresh flower decorated tray bestowing pipinghot homemade buttermilk pancakes with a dollop of butter on top. Next toit place scrambled eggs, mushrooms, and fresh yummy, sexy oysters. Servehim a cup of hot cocoa topped with whipped cream and he'll be yours forevermine!!
Then, slowly disrobe for him garment by garmentfrom the bottom up… Early morning sex can be beneficial to a couples'health.
· Research shows that sexual activity and intercourse is an anxietyreducer. This means that if one or both of the partners is under tensionor strain, sex in the early mornings can act as a relaxer.
· Perfect time for no interruptions by the kids. Children are intheir deepest phase of sleep in the early morning hours and will notaccidentally pop in.
· Early morning sex kick starts your day off with you both on the samepage. Often, one spouse wakes up on the wrong side of the bed and isgrumpy while the other is cheerful. This makes it challenging toemotionally connect. Physically (sexually) connecting puts youimmediately into an emotional connection.
· Mutual planning. Sometimes, it's nice to have a preplannedthrill early in the morning rather than waiting for impulsive spontaneity tostrike.
SEX BETWEEN PARENTS WITH KIDS IN NEXTROOM
Typical children over the age of 7 years whohas no special developmental challenges can be allowed to watch a video or playby themselves with toys while their parents are in the other room. Parents canlock the kids "out" of the seniors' bedroom (never lock children"in" their own rooms). My vast experience with couples who are parents isthat usually one is extra cautious and afraid of getting caught by thechildren, while the other is titillated with higher excitation adding thehiding/secrecy aspect to their sexual encounter. Engaging in intense eye-to-eyegaze will certainly amp up the heat! If you and your partner are intorole playing and games, this would be a fine time to pull out the blindfold,handcuffs, and tickling feather, for instance. Some women love theexperience of being tied up and taken over by their man behind a locked doorknowing they could (but won't) get caught in the act.
Please cite me as Dr. Fran Walfish, Beverly Hills family and relationship psychotherapist, author, The Self-Aware Parent, regular expert child psychologist on The Doctors, CBS TV, and co-star on Sex Box, WE tv.
Please see my TODAY Show, NBC appearance about kids and electronics/social media (11/10/17) on my website drfranwalfish@gmail.com. Find my recent Entertainment Tonight, CBS appearance on their website etonline.com. This is my appearance last Thursday on Access Hollywood Live discussing couples issues http://www.accesshollywood.com/sex-box-what-really-happens-in-the-box_video_2658037
Here's the link to my appearances where I am regular child psychology expert on CBS2 News and KCAL9 News. http://losangeles.cbslocal.com/2014/11/03/actress-lena-dunham-fires-back-at-critics-who-say-she-molested-younger-sister/
Here is my CBS2 News on-camera interview on "Marriage Sabbaticals".
More Couples Turning To Marriage Sabbaticals To Overcome Relationship Hurdles
I am Dr. Fran Walfish, leading couples relationship and family psychologist and author in Beverly Hills, CA. In addition to my full private practice where I treat many celebrities and their families, I was on clinical staff in the Department of Psychiatry at Cedars-Sinai Medical Center for 15 years. I was a school psychologist and recently completed my 4 year-term as Chair of the Board of The Early Childhood Parenting Center founded at Cedars-Sinai, Los Angeles. I was trained by world-renown psychoanalyst, Saul L. Brown, M.D., Director of the Department of Psychiatry, Cedars-Sinai Medical Center.
I am a regular on-camera expert contributor to CBS2 News and FOX News in Los Angeles, NBC Nightly News with Brian Williams, The Doctors (CBS TV), CNN i-report, The Wall Street Journal, NPN national syndicated network, ABC 7 News, Turner Broadcasting Network, Ladies Home Journal, Parents magazine, People Magazine, People.com, Parents.com, The Chicago Tribune, World Entertainment News Network (WENN), Parenting magazine, Parenting.com, American Baby magazine, Family Circle magazine, Woman's Day magazine, Ladies Home Journal, Momlogic.com, Parenting Teens Resource Network, ABCNews.com, and NBCMiami.com. Please view my website at www.DrFranWalfish.com for more info. Attached below is a file containing my electronic press kit (EPK). Just click on the icon to view my bio, platform profile, book info, and picture.
Here is the link to my recent Wall Street Journal Digital Network live interview, "Shacking Up Comes With Big Savings" http://live.wsj.com/video/shacking-up-comes-with-big-savings/E3AE74A4-A098-47F2-834A-AB3CE0F1B5A7.html#!E3AE74A4-A098-47F2-834A-AB3CE0F1B5A7
I write a weekly relationship and parenting Q & A column that is published in The Beverly Hills Courier newspaper. Here is the link to several of my columns posted on the Courier's website http://bhcourier.com/?s=dr+fran+walfish (in addition to their hard newspaper). I am also one of PARENTS magazine's "Ask The Experts" for their regular monthly Q & A column.
My book, The Self-Aware Parent: Resolving Conflict and Building A Better Bond with Your Child, is represented by William Morris Endeavor Entertainment (WME) and published by Palgrave Macmillan/St. Martin's Press, launched December 7, 2010. Simon & Schuster is publishing my original chapter Why Empathy Matters in their all-star psychologists anthology book Tough Love, December, 2016. Dr. Fran and William Morris Endeavor Entertainment Agency (WME) are currently in development of her new TV Series.
Make This Valentine's Day the Most Memorable Ever
By Dr Karen Phillip, Counselling Psychotherapist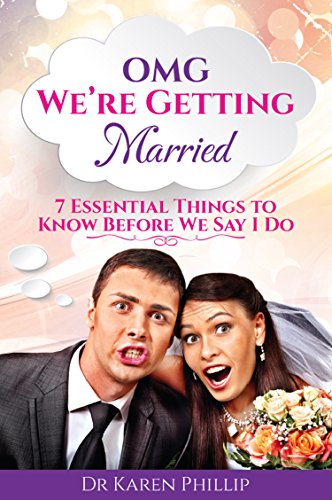 www.drkarenphillip.com
Valentine's day is regarded as one of the most romantic days of the year. It is the day we express our love and desire for that special person. It is also the day that Men have the opportunity to demonstrate to their partner how romantic they are by showering her with love, gifts, and lavish amounts of poetic words.
In 18th-century England, it evolved into an occasion in which lovers expressed their love for each other by presenting flowers, offering confectionery and sending a greeting card (known as "valentines"). In Europe, Saint Valentine's Keys are given to lovers "as a romantic symbol and an invitation to unlock the giver's heart".
How then can Men ensure they make this Valentines Day one she will always remember. How can he display romance and love to his partner? How can he guarantee this Valentine's Day will be romantic for them both? And how can he ensure she will be knocked off her feet by him?
He doesn't need to go to excessive expense. Planning in advance is essential. That romantic candle lit meal can be enjoyed at a fine restaurant, at home or outside as a picnic. Whatever he decides to do to spoil the woman of his dreams needs to be special, needs to be thought out and needs some effort included.
This is romance. The thought and preparation that ensures he has, and is, thinking of her, not just on Valentines Day but also days prior which is indicated by his planning. This is considerate and romantic. While women love the elegant restaurant meal; an arranged candle lit dinner at home, or prepared picnic basket somewhere quiet and romantic would win.
Make sure when enjoying that romantic night, refrain from all social media and technology, unless of course, it is to post on social media your amazing date, just to make all your friends jealous. The focus is on her. The focus is on each other.
When arranging or purchasing her flowers make an effort to ensure a respected florist delivers a beautiful flower or flowers to her. Do not buy a bunch from the local supermarket or service station if you want to make an impression and show how much you care.
Writing a few personal words of love or a poem will make her heart melt. He can even use a passage he has found and changes it to make it personal for her. Never leave it up to the florist to compose a verse, it is your gift to her. Never write To…. Happy Valentine's Day, Love …. So Wrong on every level.
While every girl loves jewellery, this is not required. Feeling spoilt by this amazing man that has taken the time to think of her, to make an effort to arrange something special and has thought of her first and foremost will make this Valentine's Day the best day ever. This is the one day, and person, she will always remember, and the Valentine's Day she will boast about to all her friends.
A few tips for him to guarantee he wins her heart are:
1. Be organised, arrange to take her to somewhere amazing. Perhaps that renowned restaurant she always wanted to go. The choice of restaurant should have Intimate surroundings, soft music, low lights. Many restaurants have special Valentine's Day dinners with a mood set just for romance, find one of these and book it in advance.
Or
If on a budget, arrange a candlelit dinner at home or a romantic picnic with a blanket, a bottle of bubbles and a prepared meal or picnic. Preparing it yourself will add to that special moment as she appreciates the time and effort he has made. Never use a voucher for a discount meal on this day.
2. Having flowers delivered early in the morning to set up her anticipation for the romantic day ahead melts every woman's, heart. He can also have flowers sent to her work as every woman loves to boast about her incredibly thoughtful man.
3. Write a short poem to express your feelings and unrelenting love. Just a few personal words will make her melt. This can be written in a card or as a note from the florist delivered with flowers. A few short lines are enough to express your desire and love for her.
The key to a magical Valentines Day is preparation and consideration. If you as the man believe Valentine's Day is rubbish and only a scam to make people purchase flowers and cards, think again. Isn't that the same as mother's day, father's day, easter eggs, and on it goes. It may be a marketing tool, yet it represents the one day where it is expected and accepted to share and express your true love, respect and admiration for the person you have chosen to be with. Even if she tells you she doesn't care about Valentine's day, think again, every woman loves to be spoilt and considered on this day.
Forget what you think. This is about what your partner would love, what she desires, above what you believe. If she will feel spoilt and make her happy, do it. This then is consideration, love and kindness, those qualities that melt the heart of every woman. Be prepared and give thought to this special day.
The key to a magical Valentine's Day is Preparation.
Dr Karen is offering all those romantics at heart, a way to create an unbreakable connection for your relationship so that every day will feel like Valentine's day. You can obtain her innovative new book 'OMG We're Getting Married – the 7 essentials things to know before we say I Do" for FREE (P&H only). Limited time offer, get your copy HERE now (Australia only). Not only for those planning their wedding but all those that want to ensure their relationship starts and continues connected and strong.
National law firm, Farrar Gesini Dunn (FGD) does things differently and Valentine's Day is no different. This year, the Family Law team in Sydney is shaking things up with a Champagne Breakfast at the Botanical Gardens.
"All you need is love… and a BFA" reads the event reminders (going out 1st Feb) and whilst the firm is poking fun at Valentine's Day, it's a tongue in cheek reminder of the seriousness of having a Financial Agreement in place when you have assets to protect.
FGD Recognises that whilst for some, Valentine's Day brings to mind romance, flowers and a showering of gifts from that special person in your life., for many that's not the reality of their relationship. Instead, February 14 is another reminder of their partner's shortcomings. For the single and the separated, Valentine's Day is merely just another box on the calendar.
Giving everyone a chance to enjoy the day, FGD Sydney is serving up a canapé style breakfast and champagne for referrers, clients and colleagues.
FGD Canberra will be doing the same at Pialligo Estate and Melbourne is hosting their champagne breakfast at Little Billy.
Luxury freestanding bath brand, Victoria + Albert's Tombolo bath rack is the perfect gift for couples looking to enjoy a bit of sophisticated relaxation at home.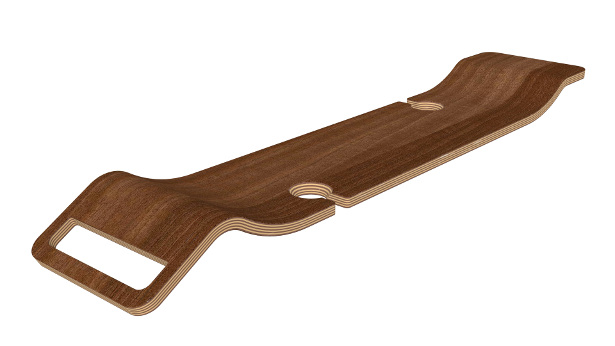 You've previously worked with my colleague, Yevonne, in regards to this product – but I thought it would be a great addition to your Valentine's Day gift guide also as it adds a romantic element to your tub!
A long warm soak in a tub, plus a box of chocolates and your favourite glass of wine (or two)….What more could a person want this Valentine's Day?
On the day of love, it's a unique gift perfect for a special night in with your special someone.
It is ideal for a long relaxing soak, either on your own or with your loved one. The Tombolo rack has two integrated spaces for wine glasses, as well as a space to hold your towel. Complete with discreet non-marking glide strips on the underneath of the rack, users are able to move the Tombolo smoothly along the bath surface without worrying about any marks left on the bath. The Tombolo is available in Oak, Walnut or White laminate.
Product details –
Product: Tombolo 8 / Tombolo 10
RRP: $545 AUD
Website: https://vandabaths.com/aus/australasia/product/tombolo-10/
Valentine's Day is all love and couples.
You see chocolate, flowers, love hearts, ads about loved up couples and jewelry catalogues everywhere, right! It can be a time where you may even envy those 'loved' up couples! It can make even the most hardened singles feel like they are missing out. But don't let V-Day get you down, look at the bright side at least you don't have all that pressure to get the day right.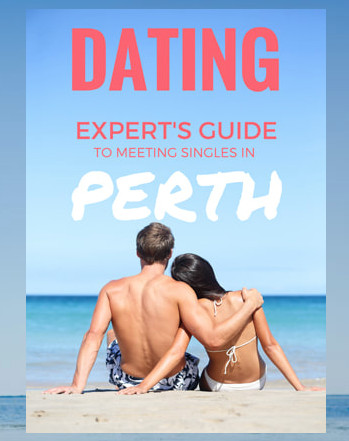 Anyway what do you do if you're single AF and don't have someone to share Valentine's Day with?
The answer is simple and it is a little known secret – you can always find gorgeous women, at singles events, especially around Valentine's Day!
Guys, singles events literally are over flowing with beautiful women who want to meet you! Yes you heard right, it is not a gimmick but is true! It is a little known fact how much ladies love singles events such as Singles Parties and Speed Dating. I know as I have been running them now for six years and my events always sell out for the ladies, especially in the lead up to V-Day. Girls especially hate being single at this time of year so it is the perfect time of year to meet them!
You are guaranteed to have a better time than the couples! It's definitely cheaper and can turn out to be more fun!
With that in mind the perfect gift for yourself this V-Day is a ticket to a singles event in a city near you!
The other place that is overflowing with single women is the online dating world, whether it is Tinder, Happn, RSVP, POF, OK Cupid, Bumble or other online dating sites. The secret to scoring a hot date is to get your photo and profile right. Time to ditch that photo you love with the fish, with your shirt off, sunglasses on or where we can barely see what you look like. Trust me this will make all the difference to your success in the cyber world. If this feels all too hard and overwhelming don't worry that is where we can help you out – by reviewing and writing your profile for you and also getting your approach right.
So if you play your cards right, no matter where you are, you can make this Valentine's Day one to remember!
Debbie Rivers
Dating Coach from Dare2Date
Http://Dare2Date.com.au
Fighting Low Sex Drive
By
Lucille Brown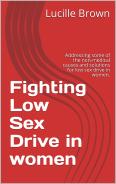 authorlucillebrown@gmail.com
www.lucillebrown.net
As Valentine day approaches, many relationships are suffering because one member has a low sex drive which causes the other partner to feel rejected or unloved and dissatisfied with the physical intimacy. There are both medical and non-medical reasons for this problem.
For example, the connection between a woman's feelings/emotions and her desire for sex is so strongly linked, that it is very important for her to monitor what she watches or hears! If you allow yourself to be constantly involved in negative conversations or constantly watching things that depress you on television, it acts as a dampener to your libido. This is one of the non-medical causes for low sex drive.
This does not mean that if your husband or anyone else needs to talk to you about their personal problems or global problems, you have to shut them out. What it does mean however, is that if such conversations are for hours and are on a daily basis, it can impact how you feel within, and therefore it is very important for you to become your own personal guard controlling what goes in through your Eye Gates and Ear Gates.
In the book, "FIGHTING LOW SEX DRIVE IN WOMEN: Addressing some of the non-medical causes and solutions for low sex drive in women" we explore some of the causes and solutions to the problem of a low sex drive, and also learn from the stories of other women, in order to find the solution that works best for each of us, to help us have a happier and healthier sex life. You may purchase this book on Amazon in Kindle or Paperback or Audio format. Enjoy!
Words of Love: Quotations from the Heart(VivaEditions)
Available in Kindle, paperback, or audio https://tinyurl.com/y84ptcz7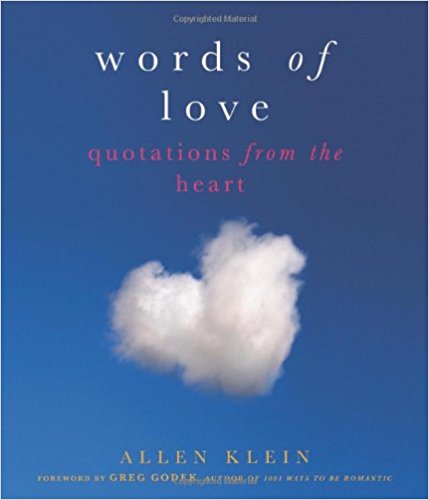 Words of Loveis a compilation of the best things ever said on the subject of love. A book of over 500 bon mots, including the brilliance of everyone from Oprah and Ovid to Aristotle and Dear Abby, this volume of touching quotes and upbeat witticisms is guaranteed to make readers feel good. These are quotes to cuddle up to – they will touch the heart, bring a smile to the face, and make readers want to share the love!
Sample Quotes:
"One word frees us of all the weight and pain of live: That word is love." ―Sophocles
"If grass can grow through cement, love can find you at every time in your life." ―Cher
allenklein.com