The Coffee Roasters (www.thecoffeeroasters.co.uk) is an online supplier of specialist coffee based in the UK.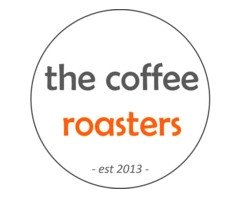 Founder of The Coffee Roasters, Lloyd Burgess, was frustrated with the time needed to find and order good coffee beans online and believed there should be an easier way to access all the amazing coffee on offer.
Hence The Coffee Roasters was born – one place, lots of amazing coffees. The Coffee Roasters stocks a range of the best coffee from suppliers around the UK. You can also buy personalised subscription boxes (www.thecoffeeroasters.co.uk/pages/personalised-coffee-subscription-uk) where you can hand-select your favourite coffees to match your individual tastes and preferences.
Let the father in your life rock out this Father's Day with an original, signed, limited edition print of his favorite musician. Visit rockandrollscene.net to see more photographs by renowned rock photographer Scott Weiner. Special deal for fathers! Use Rugby in coupon code at checkout for FREE SHIPPING!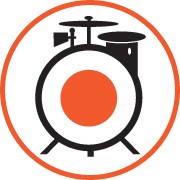 With Father's Day approaching on June 21st treat the special man in their life with something a bit more tantalising! For all sweet toothed loved ones a box of Guylian Chocolates are always a big hit!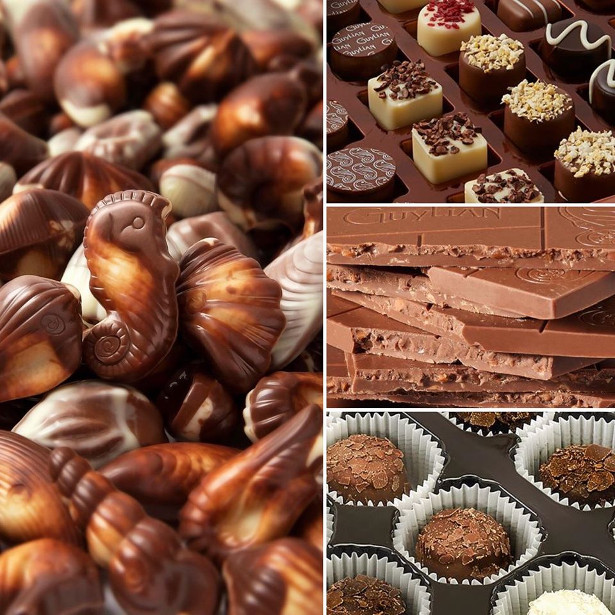 FACEBOOK | TWITTER | INSTAGRAM | PINTEREST
Fun fact – male seahorses are a rarity in the animal kingdom as they undergo pregnancy and give birth to their offspring. The seahorse is Guylian's brand icons with money from the sale of every box going to support conservation group Project Seahorse.
Father's Day Gift ideas
Made using only the finest, hand selected Mediterranean hazelnuts, which are roasted and caramelised to perfection before being blended with premium Belgian chocolate, Guylian's iconic Sea Shell chocolates never disappoint! Available in a 250g box (22 pieces; RSP £5), or for an even more decadent gift, a 375g box (33 pieces; RSP £7.50).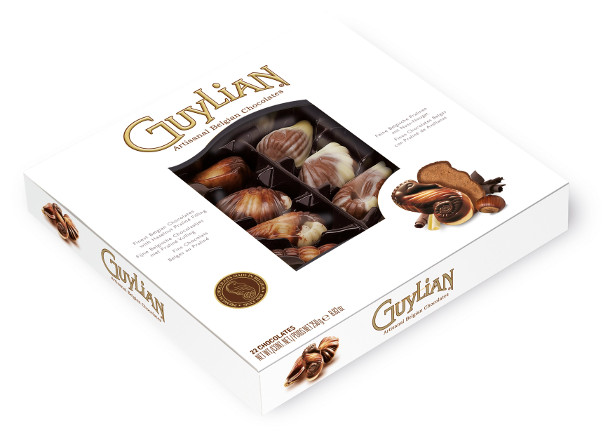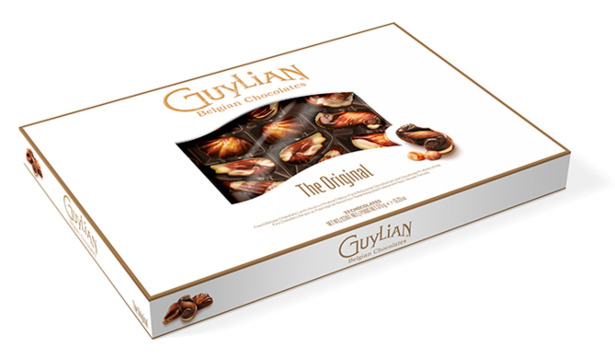 The best things come in small packages and they certainly do with this box of 4 x Guylian Sea Horses available in a 45g box at an affordable RSP £1.
Guylian Chocolate Sea Horses 42G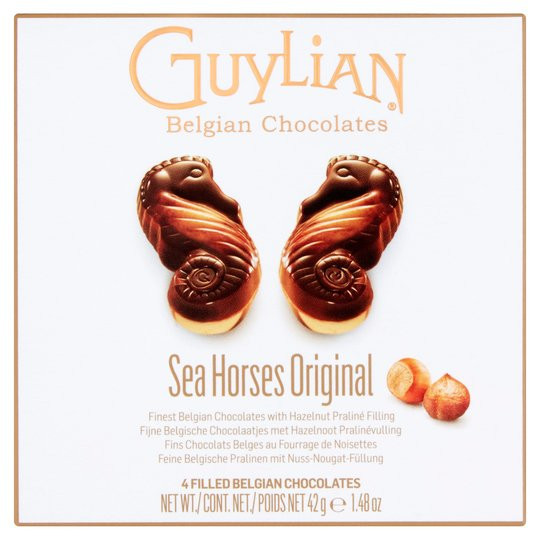 Guylian's Belgian chocolates are available at all major supermarkets, selected independent stores nationwide and online via www.guylian.com.
Bruvy combines daily essentials with text-based guidance to help guys feel confident taking better care of themselves. Our skincare duo covers all the bases with plant-based ingredients, and powerhouse formulas designed to work for all skin types. Available at www.bruvy.com.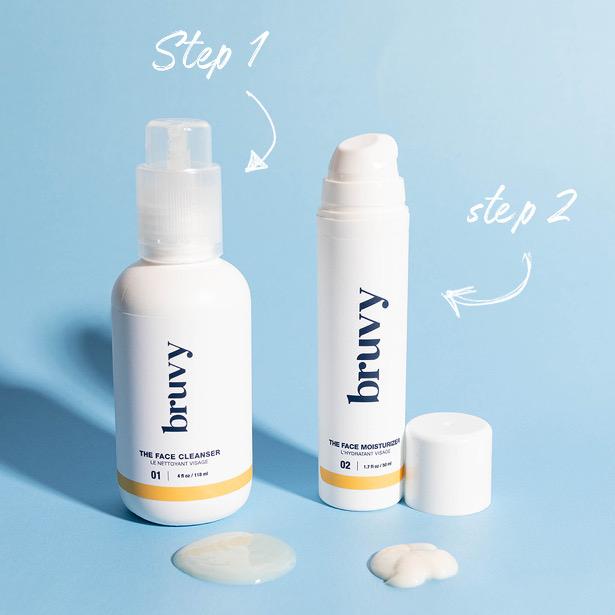 Hats off to Sons – hair loss solutions that work have just landed on your doorstep. www.sons.co.uk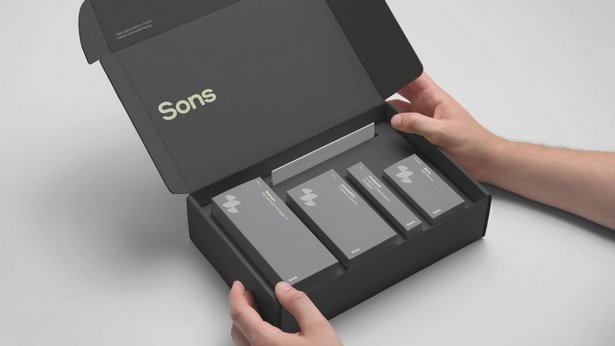 Sons, the next generation of men's health and wellbeing brands, are on a mission to bring hair loss treatment products to men in an affordable and easy to understand way. The brand new subscription service allows consumers to have an online tailored plan, after all, no two men and their hair are the same – so why should their treatment be? The effective treatment is delivered each month, discreetly to your door, for around half the price of your monthly gym membership.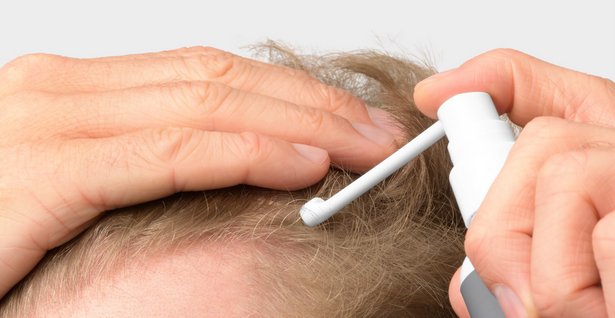 In the UK, it is estimated that 6.5 million men are currently suffering with hair loss and whether that be yourself, your mate, or your partner, it can be a difficult time. Whether it's those that have come to terms with it, the ones yet to face the issue, or those that have done something to try and rectify it, there seems to be some advice or some treatment you can use for every stage of the process. For the two founders of Sons, Will Kennedy and Dr Adrian Gilbane, it was this minefield of advice and treatment, as well as a frank conversation after several pints in the pub, that led them to create a company that does things a little differently.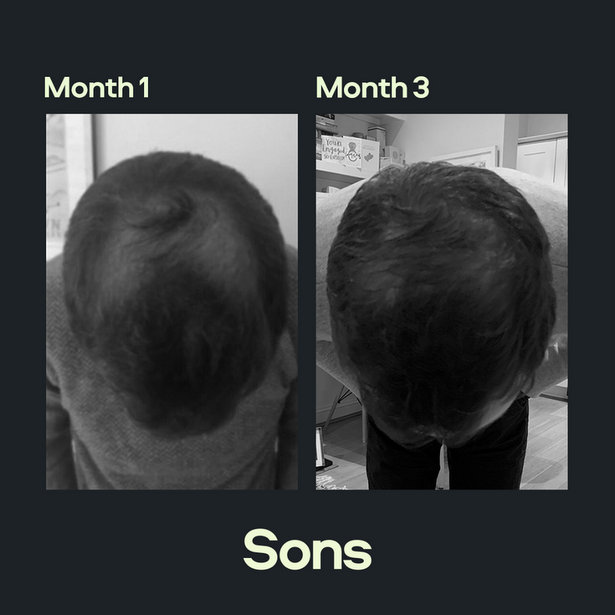 Sons is about breaking down taboos and getting men to open up. Hair loss can be a big deal and it's ok to talk about it. Men don't have to suffer in silence, and they certainly shouldn't be expected to sift through endless jargon while having a hole burnt in their pockets for their trouble. Sons is here to make hair loss treatment easier. From the initial online consultation process with a physician (which only takes a few minutes) to receiving your plan, it's easy and quick and what's more, it works – with clinically proven results in over 94.1% of men.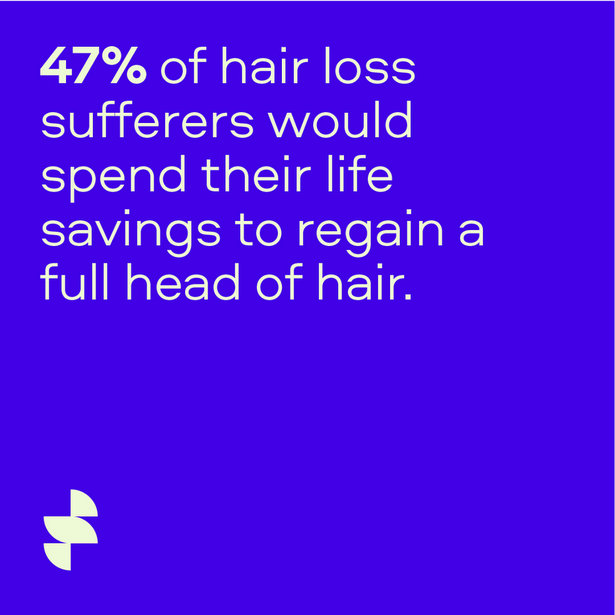 The service that Sons provides has been born out of the frustration, mainly with the lack of reliable information on hair loss, but also the huge costs associated with dealing with it. And on a human level, they were both becoming aware that losing their hair was about to be a real possibility. So, the brand set a mission to bring real information in an understandable way and the treatment to sort it, hassle free.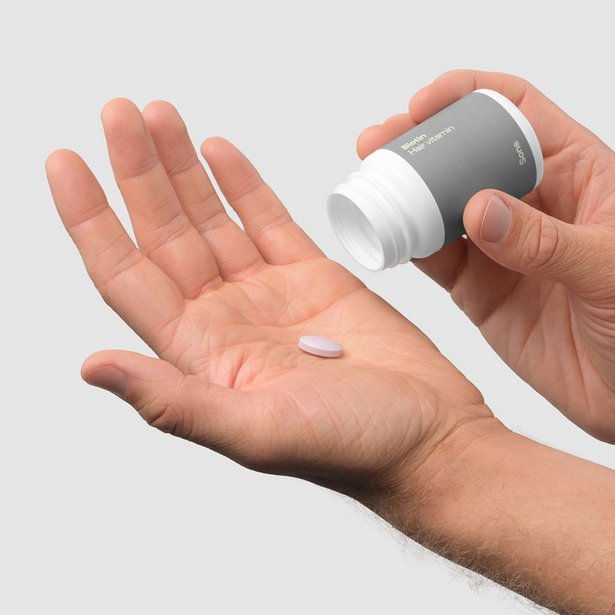 Launching with a range of products and plans, from prevention to maintain, with monthly subscription treatment plans from £15 a month at www.sons.co.uk
A percentage of sales will be donated to CALM.
Follow us at @Careforsons
About Sons
Sons was founded in 2018, after best mates Will Kennedy and Dr Adrian Gilbane sat in a pub and opened up about their hair loss. Sharing their stories and what they had experienced, they quickly realised things needed to change. Bringing their expertises together, Dr Adrian's in healthcare and clinical research and Will's in business, as the business manager for a large Irish brand, the two mates quickly established online subscription service Sons. Working with the best physicians, pharmacists, and scientists, the objective was simple- to offer easy to understand, jargon free, yet affordable hair loss treatment. Headed up by Medical Director, Knut Moe, who has experience in hair loss working in leading hair restoration clinic HRBR, Sons have sourced, licensed and brought to market a combination of products that is proven to deliver the most effective results for male pattern hair loss -proven to deliver results in 94.1% of men.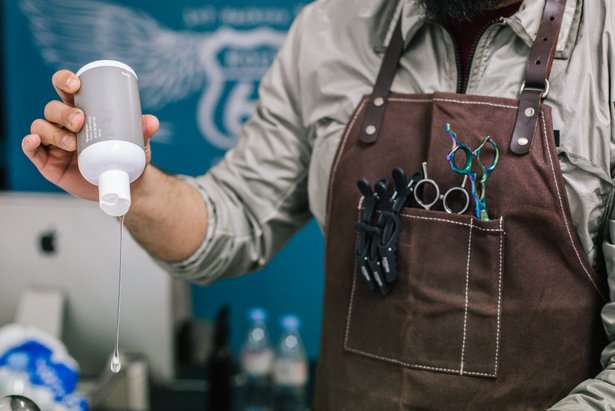 Father's Day Gift Ideas from PerfumeDirect.com
Aftershave is a great gift for Father's Day.
Treat Dads to their favourite scents by taking advantage of online discounts currently available at www.perfumedirect.com (with savings on all products)
Bring Dads up to date with the most popular scents of 2020 – Jonny Webber from PerfumeDirect.com shares his top picks for Father's Day 2020
Choose products with a messages that say he's a legend, a champion or a great support
Boost Dad's mood with an aftershave that has fragrance notes proven to lift the spirits
All fragrances can be purchased online at www.perfumedirect.com and will be delivered directly to Dad for Father's Day.
Current Best Sellers For Father's Day
Dior Sauvage, £59.99 (save £14 off the RRP) www.perfumedirect.com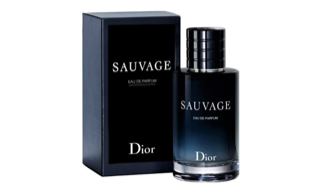 Dior Sauvage is definitely still the aftershave of choice in 2020. Multi award winning, it smells incredible with an intense yet smooth fragrance and powerful freshness. Top notes include fresh calabrian bergamot and geranium with pink pepper, cedar and ambroxan for a woody trail.
Tom Ford Black Orchid, £52.99 (save £5 off the RRP) www.perfumedirect.com
This timeless signature scent has a modern balance of notes which is why it continues to be a firm favourite with men of all ages. It also contains vanilla – a 'happy' scent – with a warming, sweet smell that is often used in oriental fragrance. A great way to boost Dad's mood during lockdown.
Tom Ford Black Orchid Unisex Eau de Parfum Spray (30ml, 50ml, 100ml)A vase of flowers on a table
Is Your Dad A Legend? – Tell him with this classic scent by Mont Blanc 'Legend Spirit', just £17.99
Say "Dad – I'm stronger with you" – with Armani Stronger With You, £36.99
Choose an Aftershave For A Champion! – Paco Rabanne Invictus (100ml), £55.99
Great Value Gift Sets
This great value Hugo Boss The Scent gift set includes a 100ml The Scent eau de toilette spray, shower gel and deodorant stick – all for £55.99 (offering a saving of £34 on the RRP)
The Prada L'Homme Gift Set currently has a saving of £18 – just £45.99 (plus an extra 5% off) and includes a 50ml Eau De Toilette spray and shower gel
Scents To Lift Dad's Spirits
Some scents have been proven to boost moods and make us happy.
A vase of flowers on a table
Description automatically generatedYlang-ylang is a popular, tropical floral scent used in perfumes that is associated with uplifting your mood and promoting relaxation.
Cerrutti 1881, £18.99 (save £20) has middle notes of Ylang-ylang alongside popular male fragrances of Bergamont, Juniper, musk and sandalwood.
Acqua di Parma Colonia Absoluta, £15.99, also integrates ylang-ylang into the heart of the aftershave, alongside jasmine and pepper for an eclectic, fresh scent.
A close up of a bottle and a salad
Description automatically generatedHerbs are regularly used in perfumery to create a clean, fresh scent; perfect for everyday fragrances. Herbs can also have an effect on your mood. Rosemary in particular can enhance concentration and memory, perfect for the important day ahead!
Cool Water by Davidoff, £14.99 (saving 50%) brings together rosemary with coriander, lavender and honeysuckle for a refreshing, clean aftershave.
Davidoff Cool Water Eau de Toilette Men's Aftershave Spray (40ml, 200ml)
Citrus scents can be incredibly invigorating, perfect for helping you feel more alert and energised. Some citrus smells can reduce stress, such as the clean, fresh scent of lemon. You will usually find most citrus fragrances are men's aftershaves or unisex fragrances.
Two of the best examples include Acqua di Gio by Armani, £48.99, which is created with lime, Mandarin orange, bergamot and lemon. Reminiscent of the Mediterranean, this aftershave has been inspired by the sea and sun.
The other citrus aftershave is L'Eau d'Issey by Issey Miyake, £24.99, offering a much fresher take on this particular fragrance family. Created with Mandarin orange, lemon and bergamot, L'Eau d'Issey also uses herbs like coriander and sage for a fresh, clean scent.
Armani Acqua Di Gio Eau de Toilette Men's Aftershave Spray (50ml)Issey Miyake L'Eau d'Issey Pour Homme Eau de Toilette Men's Aftershave (40ml, 75ml, 125ml, 200ml)
Looking For A Classic?
You can't go wrong with Calvin Klein Eternity for Men , £19.99 (saving £14)
Or Boss Your Gift Choice with Hugo Boss Dark Blue, £25.99 (save £19)
Jimmy Choo 'Man', £27.99 (save £18)
Splash out – he's worth it!
Dior Fahrenheit is an all-time favourite with Dads of all ages, £72.99
Avital Tours
Tie One On With Dad This Father's Day (no, they're not selling ties)
www.avitaltours.com/san-francisco/virtual-mixologist/
Avital Tours, are a culinary experience company. This Father's Day, they are hosting a Virtual Mixologist Experience: A live, interactive video chat with an expert bartender walking guests through a special cocktail recipe, with stories and tips along the way. Connect with others from all over the world! With every ticket purchased, they're including a complimentary ticket for dad.
To make it even more special, opt for a private event. A dedicated bartender and host for your group only, with optional ingredient delivery right to your door!
The perfect way to celebrate with dad, even if you can't be with him physically. It's also an affordable gift and helps to support bartenders and chefs.
JJ Suspenders is a company specializing in high quality, handmade suspenders, and they have some great products for men. They have handmade suspenders in leather, skinny, classic and formal styles.
See more at :- www.jjsuspenders.com
First Sip Brew Box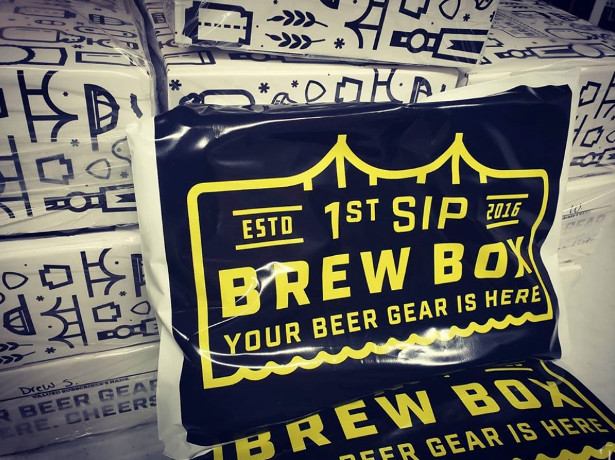 Looking for a unique gift that your father will love? Look no further! First Sip Brew Box is the perfect gift for Fathers Day. Anyone who loves beer or the beer industry, will absolutely love this special gift! Our boxes include beer gear, branded glasses, stickers, and other amazing swag to build your collection. The boxes also include items made from malts and hops.
This unique gift is a fantastic way to show your appreciation for your Dad, and make him feel extra special on this Father's day. Choose from three different exciting boxes to find the perfect fit for your Dad!
Additionally, to demonstrate our support and create awareness for our frontline workers, First Sip Brew Box is launching a new campaign titled, "Support The Front Lines". This campaign focuses on the positive, amazing people that make up this country. We have included three separate designs that will be featured on three separate shirts. The designs showcase support for Firefighters, Nurses, and Police Officers. This is a great gift for Father's Day as well as an opportunity to show support for the current environment.
Moore House Cocktail Company – Bringing the bar to you, Moore House Cocktail Company debuts three classic pre-batched, handcrafted cocktails using only the highest quality ingredients, available in a generous single 100ml bottle serving (from £8.50) or 250ml bottles, easily providing three cocktails (from £16).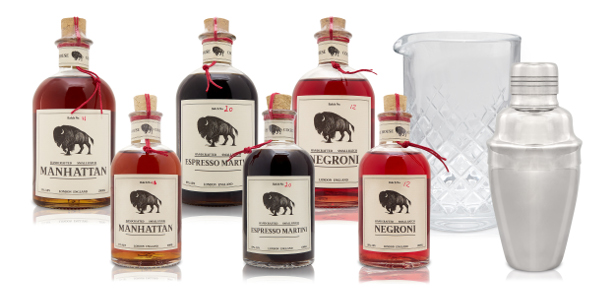 All you need is your favourite glass, ice, shaker, and garnish – orange peel, maraschino cherries or coffee beans – for that perfect pour. Choose from an Espresso Martini (espresso, Kahlua, vodka – ABV 19%), Manhattan (bourbon, Cocchi Di Torino and Carpano Antica vermouths, bitters, a drop of Luxardo cherry juice – ABV 33%), or a Classic Negroni (Tanqueray gin, Campari, Cocchi Di Torino – ABV 28%) and inject some style into your #StayHome happy hour.