What Were Your Summertime Secrets? Only Summer is a novel about four Women Who Spend the Summer Making Impulsive Choices That Have Disastrous Effects on Those They Love Most. On Amazon!
Buy at :- www.amazon.com/Only-Summer-Rachel-Cullen/dp/172554055X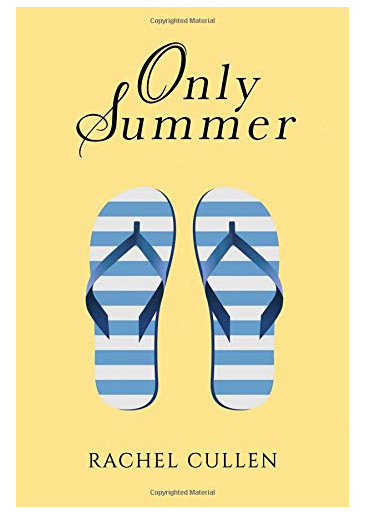 From the beaches of Cape Cod to the manicured lawns of Westchester to the steamy streets of Manhattan, summer is the time for clambakes, sunbathing at the country club and sunset drinks at exclusive rooftop bars. However, for Sabrina, Molly, Heather and Megan, this summer is when their lives unravel, and they have no one to blame but themselves. Only Summer is the interlaced story of four women who spend the summer making impulsive choices that have difficult and often disastrous effects on those they love most. Career-driven, eternal Manhattanite Sabrina is finally on the straight and narrow and happy in her relationship with Peter, but a surprise engagement and a bigger surprise from an ex-boyfriend prove too much for her to handle and force her back to her self-destructive ways. Sabrina's friend and colleague Heather is recovering from months of illness, but her husband refuses to believe she is strong enough to do anything on her own. As luck would have it, the handsome stranger she meets on the Cape has no problem believing in her and helping her recapture her allure.Sabrina's sister Molly is new to the suburban town of Rye and trying to fit in with a group of women who measure self worth by their dress size and the square footage of their homes. Before she can say no, Molly is wrapped up in a world of excess and she's in so deep, there may not be a way out.After two years of bliss with her boyfriend Ryan, Megan finds herself in unfamiliar territory and unable to turn to her pseudo-stepmom, her friends, or even her unlikely matchmaker Sabrina! Alone once again, Megan reaches out in a new and potentially dangerous direction for comfort. While the carefree days of summer pass them by, these four distressed friends try to put the pieces back together before it's too late.