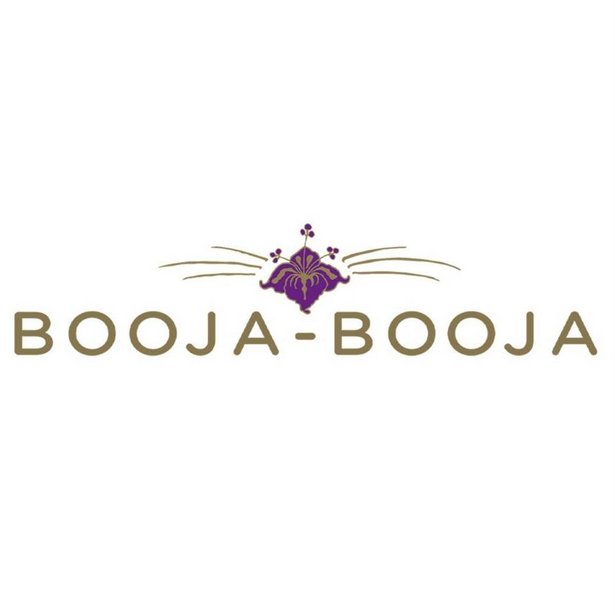 NEW VEGAN ICE CREAMS ARE BLISS IN A TUB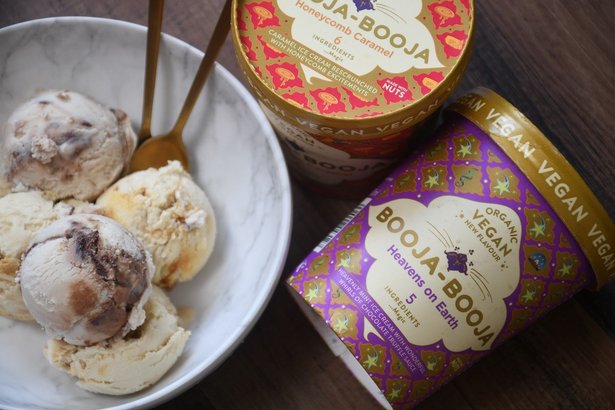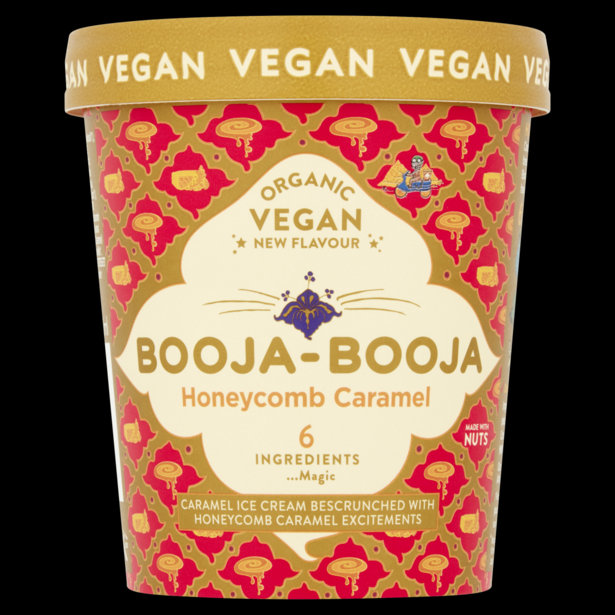 TWITTER | FACEBOOK | PINTEREST | INSTAGRAM
Pioneering Norfolk confectioner Booja-Booja is launching two new vegan ice creams, and they taste out of this world. The irresistible and appropriately named Heavens on Earth contains refreshing mint and wonderful whirls of chocolate truffle sauce, while Honeycomb Caramel enchants the senses with velvety caramel ice cream and crunchy honeycomb pieces made to a unique Booja-Booja recipe.
Like all Booja-Booja ice creams the new varieties are made with just a handful of simple, organic ingredients and their remarkably creamy texture comes from nutritious organic cashew nuts.
Honeycomb Caramel and Heavens on Earth bring the total number of Booja-Booja vegan ice creams to eight, reflecting the popularity of the multi award-winning range. As one of the UK's best loved vegan food brands, Booja-Booja is delighted about the well documented,  recent rise in veganism. But amid the hype and excitement the company remains true to its core values,
"It all comes down to taste and quality" says Managing Director Matt Gilding "we've spent twenty years building a reputation for creating the most delicious vegan treats on the market. We're experts at plant-based production and we only launch new products when we know they're going to excite and delight. Booja-Booja offers consumers the most delicious ice creams imaginable, all made from simple, natural ingredients. We make everything ourselves on our one site in Norfolk; we never compromise on quality and we never compromise on flavour."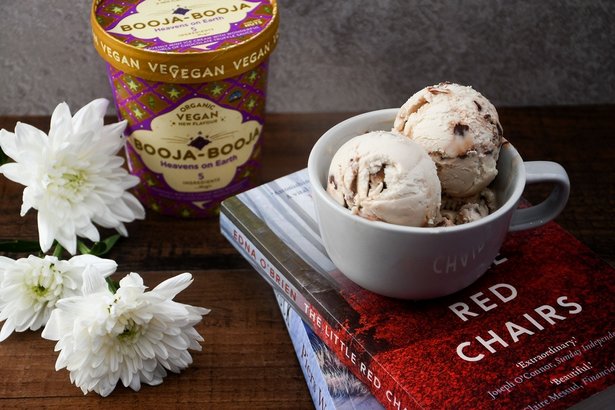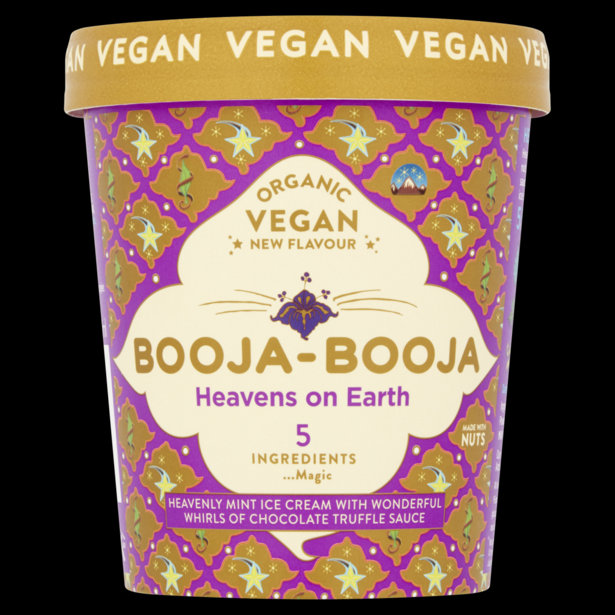 Booja-Booja vegan ice creams have won 42 awards; they've been voted 'Best Vegan Ice Cream' at the Vegfest UK Awards for the past three consecutive years and have garnered 10 prestigious Great Taste Awards. As well as being vegan the entire range is dairy free, gluten free, soya free, organic and kosher.
The two new varieties join the company's six existing flavours to make the Booja-Booja range one of the largest vegan ice cream selections available in the UK. The 2020 launch is part of a brand refresh, with the vegan message taking centre stage, on bold, colourful pot designs.
The multi award-winning range comprises Hunky Punky Chocolate, Keep Smiling Vanilla M'Gorilla, Caramel Pecan Praline, Chocolate Salted Caramel, Hazelnut Chocolate Truffle, Raspberry Ripple and brand new Honeycomb Caramel and Heavens on Earth; mint chocolate truffle.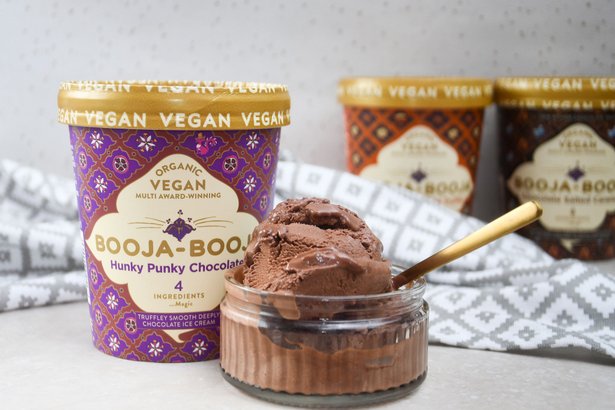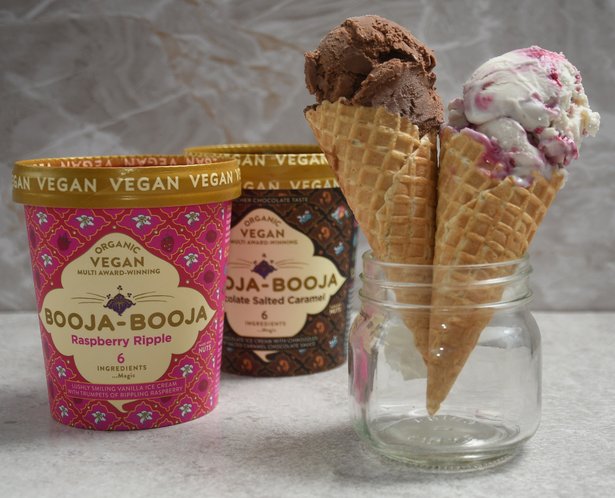 Vegan cherry and coconut ice cream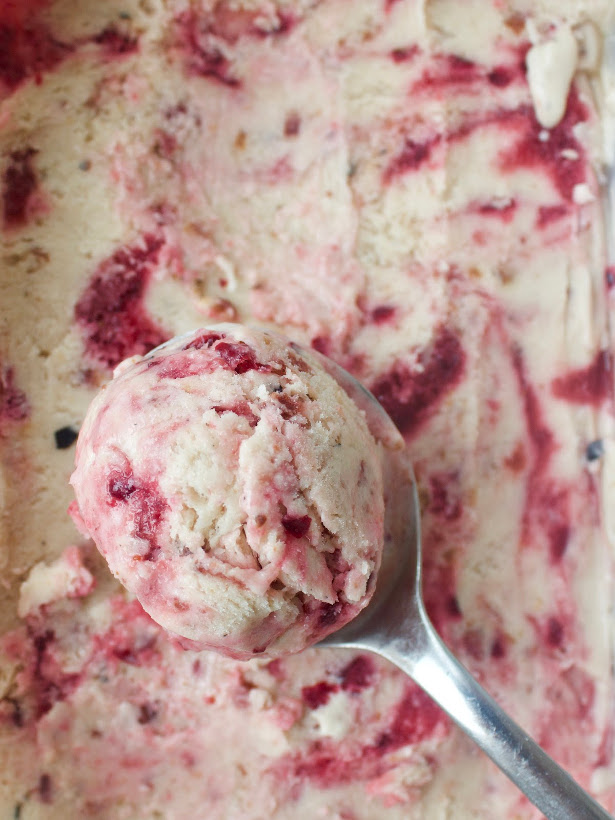 With British cherry season in full swing, chef Elena Silcock shares her favourite vegan and gluten free dish incorporating fresh and juicy cherries. Not only is this recipe absolutely delicious but cherries provide many health benefits to keep you fit and well throughout the summer season.
Preparation time – 20 mins
Serves 8-10
Cooking time – 4 hours 30 mins
A lower calorie, gluten and dairy free yet absolutely delicious ice-cream for all those hot summer days.
Ingredients
200g fresh cherries
2 x 400ml cans coconut milk
175g caster sugar
2 tbsp cornflour
Method
Heat the oven to 160C. Tip half of the cherries onto a baking tray and roast for 20 mins, then remove and set aside to cool.
Reserving 3 tbsp aside in a bowl, tip the coconut milk into a saucepan. Add the caster sugar and place over a low heat for around 10 mins, stirring regularly, until the sugar has dissolved and the milk is steaming. Meanwhile, add the cornflour to the bowl of reserved coconut milk and whisk to make a paste.
Pour the cornflour mix into the steaming milk, whisk over a low heat for 8-10 mins, until the mix is the consistency of thick custard. Pit and roughly chop the roasted cherries and stir through, cover and leave to cool. Chill in the fridge until chilled, around 2 hours. Meanwhile, pit the remaining cherries and blitz to make a puree.
Move the coconut mixture to the freezer, then freeze for 2-3 hours, whisking every 30 mins. Then tip into a containing, add the puree and use a knife to ripple it through the ice cream. Cover and freeze until solid.
Ice Cream Sundae with Salted Butterscotch Sauce and Hazelnut Praline
Scoops of creamy vanilla ice cream, topped with sweet and salty fudgey sauce, scattered with chocolatey pieces
From Kikkoman Soy Sauce (www.kikkoman.co.uk).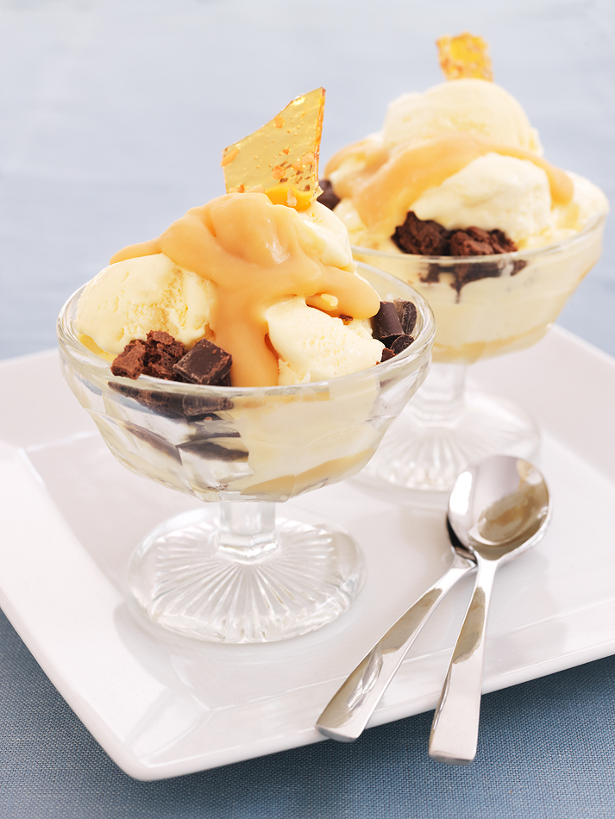 Makes 4
Per Serving: 722kcal, 6.3g protein, 41.9g fat, 24.5g saturates, 85.1g carbs, 80.9g sugar, 0.5g fibre, 1g salt
Ingredients
8 scoops Vanilla Ice-cream
1 chocolate brownie or chocolate muffin, cut into small pieces
For the salted butterscotch
75ml double cream
75g butter
50g Demerara sugar
2-3tsp Kikkoman Soy Sauce
For the Praline:
150g caster sugar
1-2 tsp chopped hazelnuts
To make the salted caramel sauce, place the cream, butter and Demerara sugar in a small pan.
Heat gently until the butter has melted and the sugar dissolved. Turn up the heat and bring to the boil, and let it bubble for a minute.
Remove from heat and stir in the Kikkoman Soy sauce.
To make the praline; put the caster sugar in a heavy based pan with 3-4tbsp water.
Heat gently until the sugar dissolves, then turn up the heat and let it bubble. Do not stir it, just wait for the sugar solution to turn golden brown.
Remove from the heat and carefully pour caramel onto a tray covered with greaseproof paper. Take care, this mixture is very hot and will burn! Scatter the toasted hazelnuts over the top and allow to cool. When completely cold, snap into shards or smaller pieces if you prefer a crunchy crumbly topping.
Assemble the ice cream sundae in a glass: pour in a little butterscotch sauce, add ice cream and cake pieces in alternate layers. Finish with sauce and top with the praline. Eat immediately!
lavender martini recipe

Lavender martini Colorado Aromatics Lavender/Herb farm www.coloradoaromatics.com one ounce vodka½ ounce lime juice½ ounce lavender syrup (see below)mix with ice add soda water if desired garnish with lavender sprig or mint sprig To make lavender syrup:one half cup lavender buds one cup water (or enough to cover buds)Boil, turn off heat and let set for 15 minutes Strain out lavender Add 1 cup sugar (or the same as water volume) bring to a boil again and stir until sugar is dissolved.Let cool and use!You can actually do this with a number of herbs.Cindy Jones Cindy Jones, Ph.D. Sage script Institute www.sagescript.com Colorado Aromatics www.coloradoaromatics.comFarm Based Cosmetic Science Twitter @sagescript and @CoAromaticsFacebook www.facebook.com/sagescript www.facebook.com/coloradoaromatics.
Sweet Nothings, the organic spoonable smoothie that is both healthy enough for breakfast and sweet enough for dessert.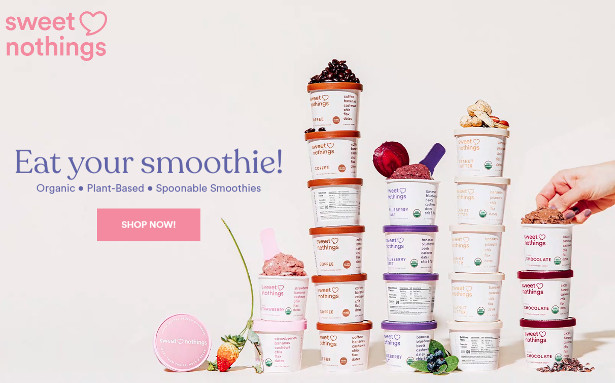 If you've got a sweet tooth but a healthy mindset, Sweet Nothings transforms frozen sweets into healthy indulgences that you can feel good about — it's a no brainer! With no prep, no mess and no cleanup, your new favorite way to enjoy healthy and refreshing smoothies are now ready-to-eat and more convenient than ever. Flavors include Strawberry, Peanut Butter, Chocolate, Coffee and Blueberry Beet — all delish! With parents returning to work, students returning to school (at home or in person), Sweet Nothings is a must-have for both adults and kids!
Each plant-based smoothie is made from a blend of organic fruits, nuts, and seeds, providing the ultimate better-for-you snack that's perfect to grab while on the go! Sweet Nothings is both a convenient and healthy snack packed in a single-serving cup that can be enjoyed anytime, anywhere, with a built-in small spoon under the lid. Forget those chemical ingredients you can't pronounce, Sweet Nothings ingredients are free from added sugar, artificial colors, chemical stabilizers, preservatives, and are 100% vegan. Each scoop is designed to be both delicious and healthy made with real ingredients.
Sweet Nothings was created by busy mom Beth Porter when her seven-year-old daughter decided to become vegan on her own terms. She struggled to find meals for her daughter that were both packed with nutrients and actually tasted good, but it just didn't exist. Developed out of her own kitchen, Beth combined the perfect amount of organic fruits, nuts, and seeds (without any additional ingredients) to create the frozen ready-to-eat organic spoonable smoothie now known as Sweet Nothings. These delicious cups are now available for purchase online, in 1,500 grocery stores and have sold over 100,000+ cups year to date.
WHERE TO CELEBRATE NATIONAL ICE CREAM MONTH IN JULY
Kitchen 305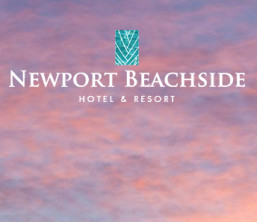 At Kitchen 305, located inside the Newport Beachside Hotel & Resort, celebrate with an endless ice cream creation, a sweet combination of molten lava cake, vanilla ice cream, brownie brittle, choc dipped strawberries, gaufrette roulees, gummy bears, sprinkles, chocolate sauce, raspberry sauce, whipped cream, and a cherry.
Cafe Prima Pasta
At Cafe Prima Pasta, you can celebrate National Ice Cream month the Italian way with a tangy Pineapple Sorbetto ($7.95) and Lemon Sorbetto ($7.95). If you enjoy life on the sweet side then try their Coconut Sorbetto ($7.95). Delicioso!
Mastro's
Celebrate National Ice Cream month by keeping it classic at Mastro's. Known for its exceptional high-quality meals, Mastro's will be their famous Mastro's Warm Butter Cake ($18) which comes topped with creamy vanilla ice cream. You can never go wrong with their delectable butter cake. It's rich in flavor and a perfect end to a luxurious meal on the water.
Diya Indian Kitchen
Diya Indian Kitchen offers traditionally modern vegetarian Indian cuisine on Miami Beach in the dining enclave of Sunset Harbor. The Kheer Ice Cream ($11) is sure to stimulate your taste buds with a new flavor experience. The homemade rice ice cream is saffron-infused for a sweet and savory touch.
Casa Sensei
Dreaming of traveling this July? Transport yourself across the world by visiting Casa Sensei for National Ice Cream Month and indulge in the unique Thai Donuts dish: a perfect combination of sweet, creamy vanilla ice cream and crispy, airy donuts with a classic Thai condensed milk dipping sauce ($8). Interested in keeping it classic? Casa Sensei also offers a Chocolate Brownie ($8) that pairs perfectly with a scoop of vanilla ice cream..
Shooters Waterfront
Celebrate National Ice Cream Month this July by enjoying any of the delicious desserts that Shooters Waterfront has to offer! After an evening of fine food and drinks on the water, guests can choose from a variety of ice cream desserts to wrap up their night on a sweet note. Shooters Waterfront will be serving: Betty's Apple Pie ($10) made with red delicious apples, cinnamon sugar and vanilla bean ice cream; Key Lime Baked Alaska ($12) with torched meringue, Key Lime Ice Cream and coconut daiquiri; Caribbean Bread Pudding Flan ($10) served with bananas foster ice cream and brown butter tuile and an assortment of Seasonal Sorbets & Ice Cream ($9).
National Ice Cream Month – the low carb way!
This July , the celebrity Nutritionist, Mascha Davis MPH, RDN, and author of Eat Your Vitamins (recommended by the Food Network!) wants all keto enthusiasts to Celebrate National Ice Cream Day the low carb way and you might just find yourself on your way to a healthier you!
Ice cream doesn't have to be loaded with calories to be delicious – see how keto can help aid in weight loss and still be tasty! The keto diet involves drastically reducing your carb intake and replacing it with fat. Since ice cream is generally high in carbs, most of which come from sugar, it typically doesn't fit into a keto diet.
PRO TIPS FOR BUYING STORE-BOUGHT KETOGENIC ICE-CREAM
DO read the nutrition labels for carb counts.
Watch out for these suspect ingredients which can impact blood sugar levels – skim milk, milk, can sugar, tapioca starch/syrup or fiber, vegetable glycerin
Keto ingredients to look for: cream, erythritol, stevia, monk fruit
Keep an eye out for discounts and specials as low carb ice cream tends to be more expensive than regular ice cream
PRO TIPS FOR EATING STORE-BOUGHT KETO ICE-CREAM
Take keto ice cream out of the refrigerator 20-35 minutes before you want to eat it as it is quite hard and takes longer to soften due to the lack of sugar.
Stick to one serving which is usually about a half cup
About Mascha Davis, MPH, RDN;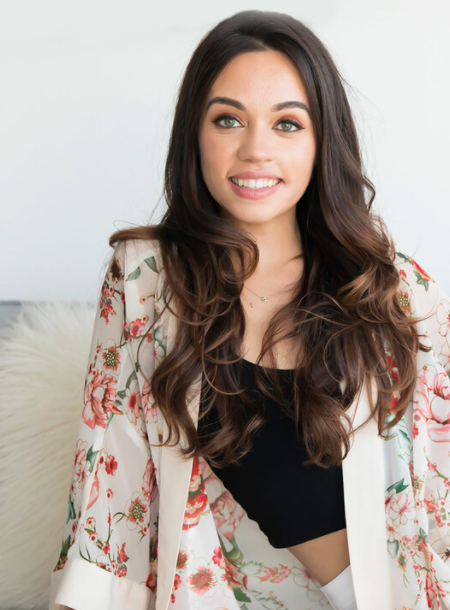 Mascha Davis, MPH, RDN, is a nationally-recognized registered dietitian nutritionist, humanitarian, and founder of Nomadista Nutrition, a private nutrition practice based in Los Angeles. She uses an evidence-based approach and Nutrigenomics to help her clients optimize their health, manage chronic conditions, and achieve a healthy weight. Her writing and expertise have been featured in numerous publications and media outlets including Time, CNN, Newsweek, The Washington Post, ABC News, Men's Health, Women's Health, mindbodygreen, Bustle, Refinery29, PopSugar Fitness, Reader's Digest, and many more. In 2016, she gave a TEDx talk about her international humanitarian work in Africa, where she spent five years working on programs for the treatment and prevention of malnutrition in women and children. Her nutrition tips, health advice, and recipes can be found on her Instagram account @Nomadista_Nutrition and her blog on NomadistaNutrition.com.
ChicP's Banana & Chocolate dip is as delicious as it is healthy and can be frozen to create a wonderful flavour and texture! This sugar-free Nutella alternative is indulgently moreish and makes the perfect base for a healthy ice cream.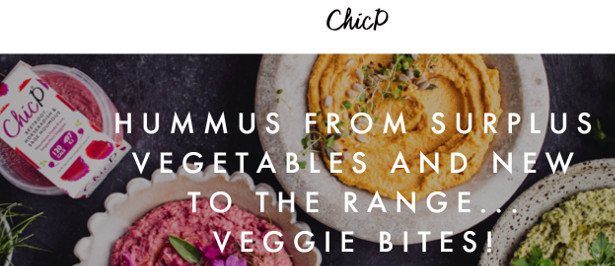 Nutritious, sustainable, and delicious, the ChicP hummus range is entirely made from surplus fruit and vegetables, encouraging the nation to live a more sustainable lifestyle. Every tub of hummus helps to create a circular economy, and educates consumers on the growing food waste issue across the world. Every single year a third of the food we produce in Britain goes uneaten. This equates to 900,000 tonnes of wasted restaurant and supermarket food, and seven million tonnes of household food waste!
Completely gluten, dairy, nut and pesticide-free, these dips are suitable for vegans, low-waste lifestyle lovers, and health-conscious cooks!
RRP £3.00 – Available to purchase – www.chicp.co.uk/chicp/pot-of-chicp-hummus
Ice cream recipe to share with your pet.
afureverlife.com
A Furever Life Canine Training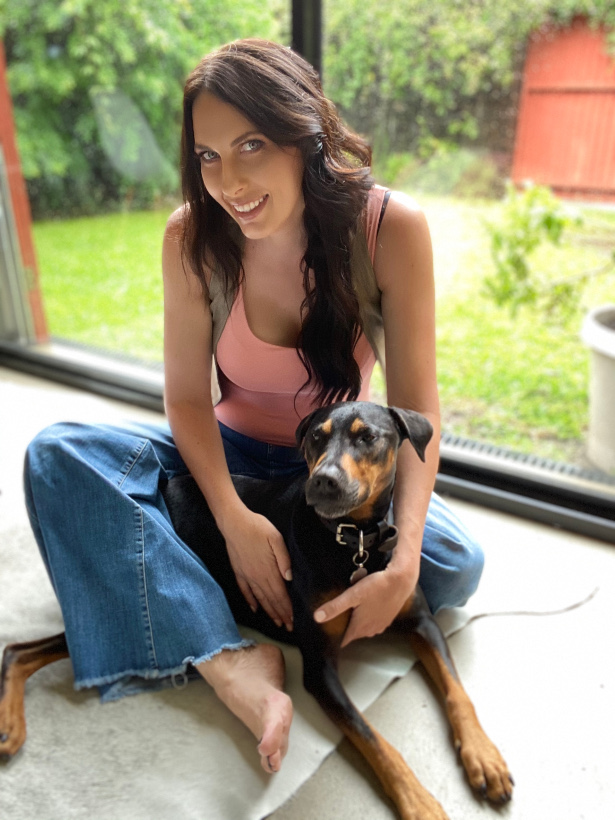 Why should humans have all the fun? When the temperature soars our dogs love nothing better than to wolf down a cold treat during the summer months. Why not whip them up a batch of ice-cream to help them beat the heat or as a special treat. This Peanut Butter & Banana ice cream recipe is human friendly too! You may want to double the batch and share it with the whole family. Ingredients: 2 Ripe bananas 4 Tbsp 100% peanut butter 4 Tbsp plain yogurt (use non-fat or non-dairy alternative, like coconut milk if you prefer. Just ensure they are dog friendly alternatives) Equipment: A blender or food processor A Bone or paw shaped silicon ice mould Waffle ice cream cone ( for humans ) optional Instructions: 1. Dice up a the ripe bananas and freeze for at least four hours or until solid. 2. In a food processor, place the frozen banana, peanut butter, and yogurt and blitz until smooth. 3. Place the mixture in the silicon mould and then back into the freezer for an additional 30 minutes, or until ready to serve.