Hang in there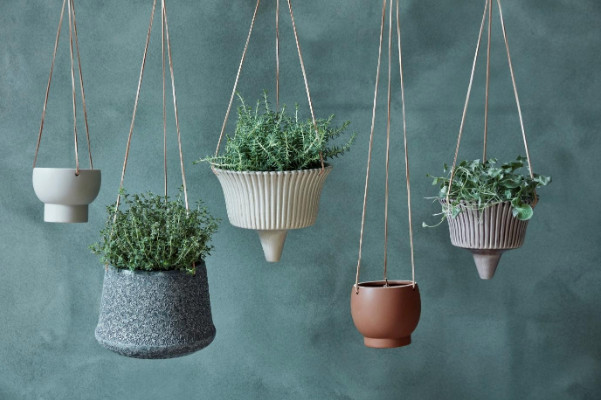 If you don't have masses of rooms to put plants on surfaces or floor, why not hang them. Plants are not only good to look at, they are also good for you, by reducing stress, sore throats and colds. They clean indoor air by absorbing toxins, increase humidity and provide oxygen.
Broste Copenhagen has a great range of hanging pots and vessels, which can be used in any room. And which will fit in with any décor.
In the Kitchen you can use them for herbs, handy for cooking, as well as creating calm in what is often a stressful and busy place.
Or just have fun and create a display with a few twigs or flowers to liven up the place and make you smile.
Sandy £13.50 Helly £23.50 for a set Maximus £20.00
www.brostecopenhagen.
Pure Shave – irritation free and eco-friendly shaving cream
Not just another subscription service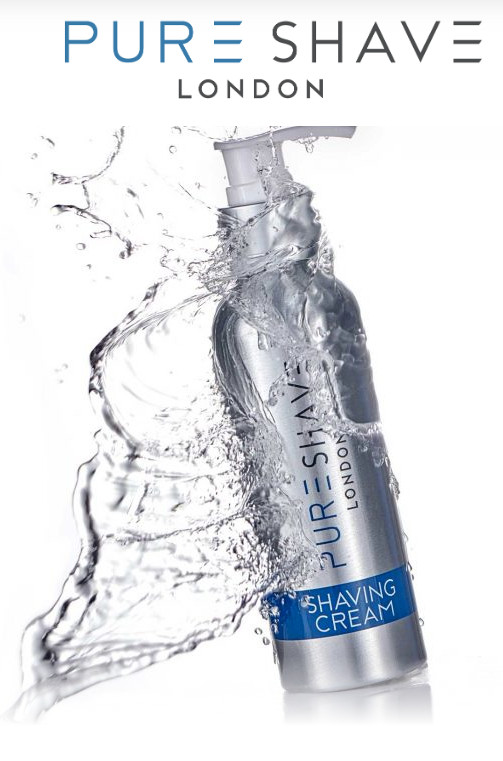 Pure Shave is a new UK brand that creates premium shaving products which improve your skin, with a firm focus on sustainability. Based in Surrey, south east of Croydon. Founded by James Kenning, the company was created to solve an age-old problem – the irritation and rash caused by shaving. Despite trying every new product that came to market, James couldn't get a clean shave that was pain-free. So, like every good entrepreneur, he took matters into his own hands.
Creating Pure Shave Shaving Cream
Buying a range of hand-picked ingredients, James began working on different formulas from his kitchen. Each ingredient was specifically selected for the contributions it made to overall skin health, with the aim being to use minimal ingredients but offer maximum skin-calming effects.
While many shaving creams include harsh detergents such as Sodium Lauryl Sulphate in their ingredients list, these only strip the skin of its natural oils, resulting in tight, dry skin. It was these ingredients that Pure Shave would need to avoid.
Each formulation was tested by James himself (and a few willing friends), and rated for its ability to offer a clean shave, reduce irritation and hydrate. The result? A fragrance-free, hypoallergenic shaving cream, high in antioxidants, which soothes and moisturises the skin – Pure Shave.
The Formulation
Now, of course, we wouldn't go straight from the kitchen onto store shelves without doing our due diligence, so finding the right combination of ingredients in James' kitchen wasn't the end of this story. After developing a formula that exceeded expectations, offering a rash-free shave even against the direction of growth, it was time to bring in the experts.
The Pure Shave formula was handed over to a professional cosmetic formulation company who tweaked and streamlined the formula, putting it through rigorous safety testing. Satisfied that it was the very best it could be, it was time to see what the public made of our new shaving cream.
Customer Feedback
Over a two-week period, Pure Shave was tested by razor burn and razor rash sufferers. The feedback was conclusive, (86%) this was a product that could make shaving an easier, gentler, more satisfying experience for the vast majority of people.
Comments included:
"Pure Shave is much better than any other product that I have ever used. So much so that I have been shaving daily with it, which I never did before as I've always found it too painful."
"Pure Shave rinsed well from the razor, provided a smooth shave and left the skin feeling very good."
"Having used Pure Shave for two weeks I am very pleased, I used less than my regular gel. The shave is also closer than normal, fewer knicks to my face and cleaner to tidy up than my usual foam."
After the two-week testing period ended, 86% of participants stated that Pure Shave was far better than anything they had used before.
Driving Sustainability
When we decided to create Pure Shave, sustainability was a big influence in our packaging decisions. We didn't want our products to contribute to landfill or have a negative effect on the environment. This is where our ethos of Reuse, Refill, Regain comes into play.
Reuse: Our products come in minimal packaging, just a refillable aluminium bottle in a simple cardboard sleeve. Use the bottle over and over to make the most of its durable construction and reduce your waste. All of the products we sell, including the cardboard packaging and refill pouches, can be used in a number of weird and wonderful ways, from ice packs to seedling planters.
Refill: When your bottle begins to run low, it couldn't be easier to top it up. Our refill pouches hold 3x the shaving cream of your Pure Shave bottle, making it a convenient and cost-effective way to ensure you never run out mid-shave. You can also refill your bottle or pouch at a number of zero-waste stores dotted around the UK. If your local doesn't stock Pure Shave, let us know and we'll try to help.
Regain: While shaving once saddled you with dry, irritated skin, Pure Shave can help you regain a smooth complexion and supple skin. With less irritation, you can shave without fear of razor burn and enjoy a clean shave every day of the week. Looking good and feeling great, you'll never look back once you've tried Pure Shave.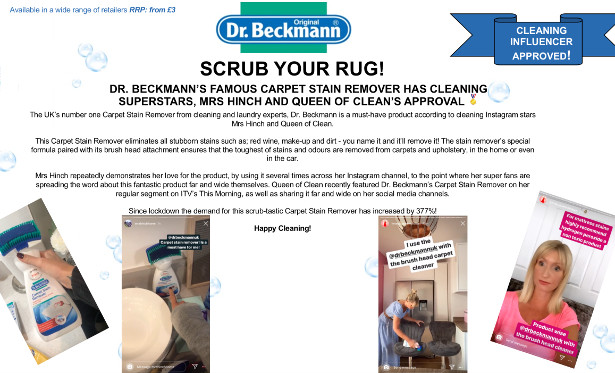 Celebrate National Tequila Day on the 24th July with Storywood Tequila, which has just arrived in the UK and, as the only tequila fully matured in whisky casks, is a genuine world first.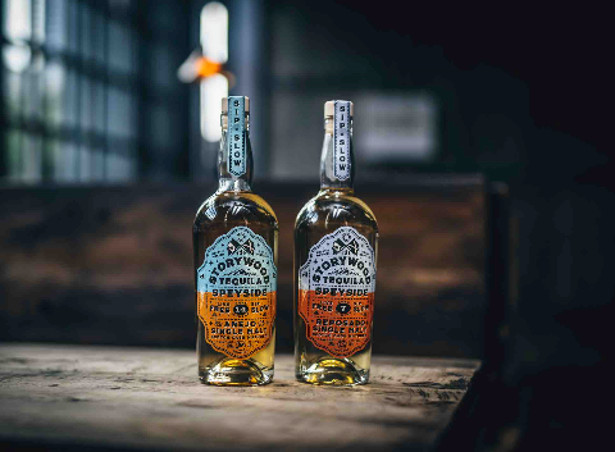 Storywood Tequila has the Heart of Mexico and the Soul of Scotland. Founded by Scotsman Michael Ballantyne, who was inspired to create this innovative tequila while spending time in his mother's hometown of San Miguel De Allende, Mexico. An unexpected meeting with master distiller Luis Trejo at Distiller La Cofradia was the start of his journey creating Storywood's enticing range of cask aged tequilas.
Storywood Tequila Speyside 14 Añejo, which recently won a Double Gold in the San Francisco World Spirits Competition 2020, is aged for over 14 months in Scottish Speyside whisky casks and is tantalising with notes of toasting oak, roasted nuts and treacle toffee. Can be served neat, on ice or in an Old Fashioned Cocktail.
Add ice to a rocks glass. Pour in 50ml of Storywood Tequila Speyside 14 Añejo and garnish with a dehydrated lime wheel.
Storywood Tequila Speyside 7 Reposado is aged for 7 months in Scottish Speyside whisky casks and tastes of caramel, oak, vanilla and honey on an earthy agave base. Delicious served neat but can be mixed with ginger beer or coca cola in a highball glass with ice and lime wedge.
A great twist on a classic tequila cocktail is the Storywood Tequila Speyside 7 Reposado Margarita which would be a delicious cocktail to make on National Tequila Day:
MAC AND WILD JULY 2019 with Cointeau?
Ingredients: 45ml Storywood Tequila Speyside 7 Reposado, 25ml fresh lime juice, 15ml Cointreau.
Method: Add all the ingredients to a cocktail shaker with ice. Shake and strain into a rocks glass with ice.
Storywood Tequila Speyside 14 Añejo. RRP: £47.45 for a 700ml bottle. ABV: 40% available from: amazon.co.uk and proofdrinks.com
Storywood Tequila Speyside 7 Reposado. RRP: £38.95 for a 700ml bottle ABV: 40% available from: amazon.co.uk and proofdrinks.com
Live Free and Sip Slow with Storywood Tequila this National Tequila Day.
Feliz dia Nacional del Tequila!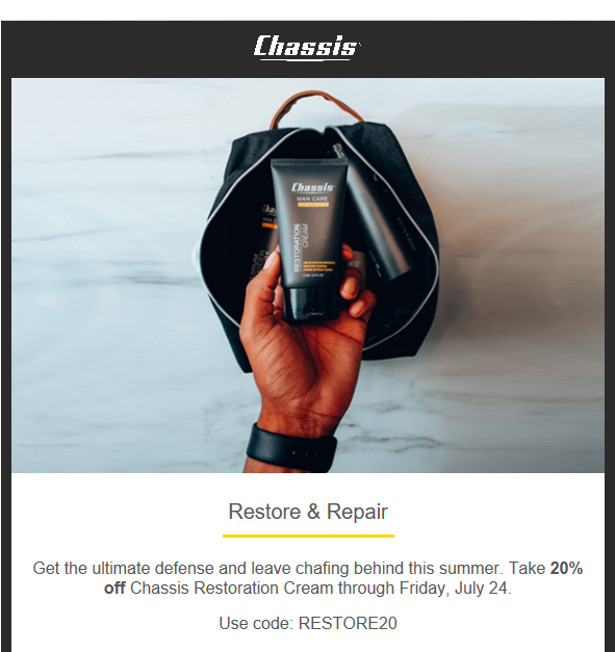 SAFECATION; THE NEW POST-LOCKDOWN STAYCATION
2020 SAFECATION REPORT REVEALS THE NEW DESTINATIONS FOR SOCIALLY DISTANCED UK GETAWAYS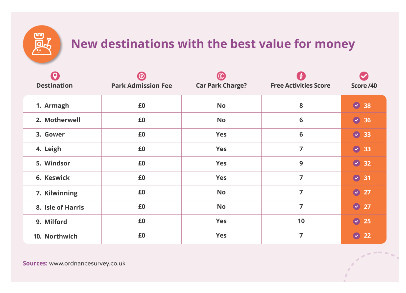 Armagh, County Armagh, Northern Ireland takes fourth place for the best safecation destination
Slieve Gullion Forest Park can accommodate up to 1,759,035 visitors, while all maintaining a one metre distance
Or if maintaining a two metre distance the attraction can accommodate up to 439,758.72 visitors
Antrim, County Antrim in Northern Ireland came in fourteenth position in the study
When it comes to budgeting, Armagh came out on top for the new cheapest staycation destination
New list of top destinations for social distancing could host 669% more visitors than traditional UK escapes
The money.co.uk UK Staycation Nation Report can be found here: money.co.uk/guides/safecation-report
As more Brits plan on taking a staycation than ever before*, the consumer spending experts at money.co.uk have created the 2020 Safecation Report, which identifies the best locations in the UK for a socially distanced holiday.
With open spaces being such a priority at the moment, the report takes a list of the UK locations that are home to the largest public parks (according to Ordnance Survey) and compares them against the UK's most-visited staycations destinations to reveal the safest staycations in the whole of the UK, based on the following criteria:
The safecation criteria included: Space (km2), Contactless payment availability, Free activities, Dog friendliness, Number of beaches within a 50km radius, Number of caravan parks/camping sites within a 50km radius, Crime rate for April 2020, Visitors per year to the county, Park entry fee and Car parking charges.
Forget crushing into overcrowded beauty spots and head to hidden gems dotted around the UK that are perfect for social distancing.
Table: New vs Traditional Destinations Ranked out of 100
Press Release Index Table.png
Source: money.co.uk
With only 704,103 visitors to County Armagh, the town of Armagh in Northern Ireland takes the fourth position in the 2020 Safecation report. The remote location offers plenty for those looking for a crowd-free option.
Slieve Gullion Forest Park is a must-visit attraction while holidaying in Armagh, with large open spaces that can accommodate up to 1,759,035 visitors, while all maintaining a one metre distance. This gives guests the freedom to enjoy country walks across the park's 6.12km² of outdoor space.
If maintaining a two metre distance the attraction can accommodate up to 439,758.72 visitors.
Antrim, County Antrim in Northern Ireland came in fourteenth position in the study. The destination has fewer visitors per year to the county than Armagh and has a significantly bigger park but scored lower against the other criteria within the report.
County Antrim can see up to 525,432 visitors per year and Glenariff Forest Park offers 10km² of open space for visitors to enjoy – meaning 718,560.00 guests can accommodate the park if maintaining a one metre distance or 2,874,240 visitors with a two metre distance.
However, Antrim scored lower than Armagh on budget-friendly options, the number of beaches and dog-friendliness.
Devon took the top spot for the most popular traditional UK staycation destination, but with over 2,510,000 visitors to the county each year it is a hotspot for overcrowding.
In comparison, The Japanese Garden in Newquay could only host 1,150 visitors in its 0.004Km² grounds – that is just 0.04% of Cornwall's annual visitors.
When it comes to budgeting, Armagh in Northern Ireland came out on top for the new cheapest staycation destination with Slieve Gullion Forest Park offering walking trails, a scenic drive, an Adventure Playpark, Giant's Lair children's story trail and courtyard with coffee shop. Plus with no admission fee or car park charges the attraction is the perfect spot for an open space day out.
With the government urging us to take our 2020 summer holiday here in the UK, excited Brits have been rushing to book their getaways. But, as money.co.uk's consumer spending expert Salman Haqqi explains, this could lead to overcrowding and difficulty adhering to social distancing rules.
"Campsites, holiday parks and hotels all over the nation are ready and waiting to welcome guests back, but even with strict social distancing guidelines in place, overcrowding can still be a problem in tourist honeypots.
"Our report shows that a destination like Glasgow can only host around 8% of the usual annual visitors to the area taking one metre social distancing into account, whereas there is plenty of space for everyone in Gower.
"It's not just wide-open spaces that need to be considered when booking, the report found that 52% of the new destinations had contactless payment options available for parking, food and drinks, shopping and leisure activities."
Find the full Money.co.uk Safecation Report here: www.money.co.uk/guides/safecation-report
news.sky.com/story/coronavirus-one-booking-every-11-seconds-as-brits-scramble-to-buy-staycations-12013892
HOW ONE NORTHERN COMPANY IS FUELLING THE UK'S CLEAN SWEEP SUMMER
EXTRA DEMAND EXPECTED FOR CLEANING PRODUCTS FROM WORK-FROM-HOME BRITS NOW STORES ARE REOPENING
Cleaning and laundry brand Dr Beckmann is predicting a new spike in UK demand for cleaning products as stores continue to reopen on British high streets.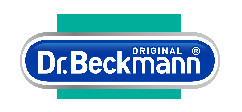 Bosses at the company, the manufacturers behind famous household cleaning products like Carpet Stain Remover, Glowhite and Stain Devils, are predicting elevated sales in cleaning products as the High Street reopens and consumers are able to get their products more easily.
The firm, which has its manufacturing base in Bolton, Lancashire, has already had to extend production at its plant in order to meet the "unprecedented' demand from online consumers during the two-month coronavirus lockdown – as sales of household cleaning products in the UK are 50% up on this time last year.
The firm has had to adapt its entire working practice in order to survive through lockdown – office staff working from home and production staff working around the clock on socially distanced and staggered shifts with a raft of new safety measures introduced to ensure the production lines remain active.
According to one new report*, many UK employers will continue to allow workers to work from home for the forseeable future. And that means demand for cleaning products will be higher than ever, with increased home-working meaning a bigger need for home cleaning products.
Dr Beckmann spokesman Gareth Edwards said: "According to the latest IRI market data sales of household cleaning products are up by over 50% year-on-year – after a significant upturn in demand from the public.
"Our Bolton factory continues to work around the clock to meet the demand for cleaning products. Our office staff are all working from home and have been doing throughout lockdown, and our production staff are working to new shift patterns and safety measures at the factory to ensure everyone is safe.
"All our staff have been incredible at adapting to the new conditions and really have illustrated that famous line 'keep calm and carry on'. It's exactly this kind of attitude that shows what the northern powerhouse is truly capable of. While many firms have hit trouble during lockdown, the attitude of our staff, in every department, has meant we've been able to navigate the choppy waters of lockdown successfully.
"Consumers have had to adapt during lockdown too – they have become accustomed to buying online – and demand for our products during this time has been substantial – but we anticipate a further spike in demand now bricks and mortar shops are open once again and, for some, our products are easier to get."
Dr Beckmann's Bolton factory is well prepared for the anticipated busy production period as householders look to ensure their homes are as clean as possible, with the cloud of covid-19 still a threat.
Gareth Edwards says lockdown has left a legacy of cleaning that is unlikely to disappear soon.
He added: "We're experiencing a seismic change in consumer behaviour regarding home cleaning. And, because so many employees and employers now want to continue that work from home arrangement, even if it is just on a part-time basis, we anticipate the trajectory of the demand will continue to be upward for some time."
Since lockdown started the company has released new products including Power Foaming Toilet Cleaner and Pet Stain Remover – with consumer demand for these setting new records for the firm.
The brand-new toilet cleaner, made at the Bolton factory, has been especially popular among consumers during lockdown, as it cleanses the toilet quickly and thoroughly, without users having to get their hands dirty, literally foaming to fill the toilet bowl to create a mountain of deep fresh cleaning action.
It's also been a huge hit with cleaning influencers like Mrs Hinch and Queen of Clean – leading to nationwide social media conversation around the product since its launch just a few weeks ago.
*Starleaf Research: www.thehrdirector.com/business-news/future-of-work/uk-workers-say-they-will-continue-to-work-from-home-after-lockdown-is-eased-and-majority-are-happy-to-wait-another-month-before-returning-to-the-office/
For further information, contact the Dr.
NETGEM LAUNCHES IN IRELAND WITH PURE TELECOM
THE MOST COMPETITIVE BROADBAND AND TV OFFERING AVAILABLE
Over 50,000 Irish customers will now be able to benefit from this partnership which offers broadband and TV bundles from €43/month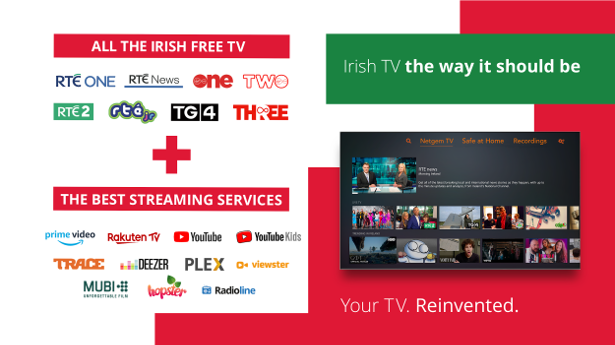 Dublin, Ireland, 23rd July, 2020: Netgem TV, the TV service designed for modern and savvy viewers in the UK and Ireland, is now available to viewers in the Republic of Ireland following a deal signed with disruptive Irish ISP, Pure Telecom. After the success of a recently launched 3-month free offer plan to existing customers, both companies have now confirmed that the Broadband and TV bundle is available for all customers. With traditional pay TV and broadband bundles from Sky, Virgin Media or Eir starting from €60, Pure Telecom have embraced the rising trend of cord cutting trend in Ireland and changed the landscape for consumers by offering a top-range bundle for a mere €43, offering a massive monthly saving to Irish consumers.
Established in 2002 with an intense focus on customer service and price, Pure Telecom is the first Irish ISP to carry the Netgem TV service. It will provide a fantastic range of over +50,000 hours of content including live TV from all Saorview channels plus 20 extra HD channels, Channel 4 catchup app All4, YouTube and YouTube Kids, access to Amazon Prime video, Hopster, Mubi, latest cinema movies from Rakuten TV, and also features Alexa integration for Voice control.
Sylvain Thevenot, Chief Commercial & Customer Officer, Netgem, said: "Pure Telecom is a really strong local player in an Irish broadband market that is heating up rapidly. We are delighted to be working with them to reach new audiences in Ireland and showcase how quickly and easily ISPs can launch compelling TV services via Netgem with a low overall investment."
Paul Connell, CEO, Pure Telecom said: "Our research shows that online viewership is now a huge market in Ireland – and even more so in the last few months. As more TV and streaming providers enter the market, each of them producing more and more original content, consumers are demanding greater choice. We are very excited that we can now give this to our customers by entering Ireland's triple-play market with Netgem and as a result, continue along our year-on-year growth trajectory. At Pure Telecom, top-quality customer service along with extremely competitive prices have always been our priority. We are delighted to be partnering with Netgem to provide a genuine alternative for Irish viewers seeking both broadband and TV."
What Rug Trends Will We See This Autumn?
Design expert Daniel Prendergast from www.therugseller.co.uk predicts: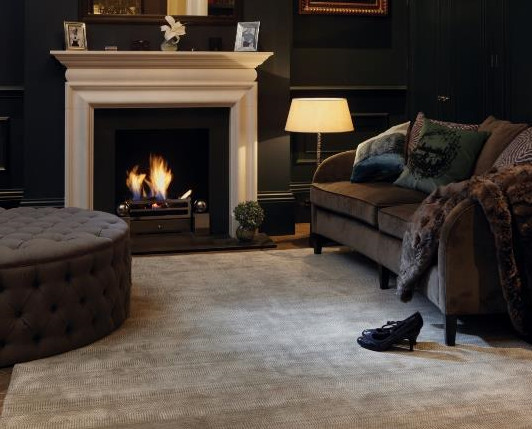 Goodbye Grey, Hello Neutral
The rise of Grandmillennial styling
Curves, arches and everything round
New Nordic
Zoning spaces with rugs
"With the onset of Autumn, homeowners tend to add 'comforting touches' to their homes with deeper textures and richer, warmer tones. We see a shift to seasonal hues, with shades that reflect the changing colours in the natural world – so forest and mossy green, burnt orange and yellow ochre, deep red and indigo blue are all popular.
"We are seeing more homeowners switching out rugs for the different seasons, versus keeping the same look all year round, as it's such an easy update to do. Rugs are fantastic for Autumn as they add both extra warmth, texture and a large expanse of colour. A room's scheme can be easily updated with a rug along with co-ordinating cushions and accessories."
Goodbye Grey, Hello Neutral
Grey has dominated as the 'home décor neutral' in recent years, but we're seeing a return to warm, earthy neutrals for a friendlier, more comforting vibe. Key shades are: taupe, sand, hemp, fawn, buff, oatmeal, nude, ochre and amber – rather than plain old boring beige.
A fireplace in a living room filled with furniture and a fire place
Description automatically generated
Katherine Carnaby Darcy Rug in Smoke from £429
A fire place sitting in a living room with a fireplace
Description automatically generated
Blox modern wool rug in Copper from £179, Plush Shaggy Rug in Sand from £139
A dining room table in front of a window
Description automatically generated A chair sitting in front of a window
Description automatically generated
Boho and Scandic Afella Shaggy Rug from £79, Transform Rug by Ligne Pure from £290
A dining room tableDescription automatically generated
Kodari Patchwork Rugs by Brink & Campman from £899
Savannah Chevron Wool Rug in Natural from £99, Rocco Tribal Rug in Cream from £119
The rise of Grandmillennial Styling
'Granny chic' or 'Grandmillennial style' takes the best parts of old and new styles and brings them together for a 2020 update.
Take inspiration from the pleasure of an 'afternoon tea but with a pop of prosecco!
This look sees chintzy florals, ruffles and fringing, updated with a modern twist to make it contemporary rather than 'chocolate box' twee.
Bold florals and botanical patterns in autumnal colours are also part of this trend.
Christian Lacroix Bosquet Roseau Rug from £1,195 and Birds Sinfonia Cushion in Crepuscule, £110
A room filled with furniture and a fireplace
Description automatically generated
Verona Floral Rug from £85, Quintessence Rug in Heather by Harlequin from £435
A living room filled with furniture and a large window
Description automatically generated
Traditional Aqua Silk Medallion Rug in Multi from £124.99
Curves, arches and everything round
Geometrics remain a hugely popular design for rugs – so don't expect them to be going out of fashion any time soon – but we are seeing a big rise in 'curvier' shapes. This is not only 'round rugs' which are now hugely popular, but also designs with curves and arch patterns.
A colorful rug
Description automatically generated A living room filled with furniture and a large window
Description automatically generated
Celestial Abstract Round Rug from £124, Twilight Circular Rug, £1,299 – both by Nourison
Radiant Art Rug in Rainbow from £275, La Coupee Wool Rug by Claire Gaudion from £359
Chimera Rug by Esprit in Multi from £59, Scion Forma Rug in Marine from £399
New Nordic
Scandi style, characterised by functional minimalism and lots of white and pale grey with light furniture, has been a massive interiors trend over the last few years. More recently, we've seen a new Nordic style emerging that's all about using darker shades to create a moodier, more gothic vibe. Texture is a recurring theme here from sheepskin, faux fur and mohair to chunky knits and boucle.
A living room filled with furniture and a large window
Description automatically generated
Boho and Scandic Ayachi Rug from £79, Boho and Scandic Afella Shaggy Rug from £79
Andante Rug in Blue from £49.99, Amira Wool Rug in Multi from £389
A living roomDescription automatically generated A bedroom with a bed in a room
Description automatically generated
Colours Love Rug by Ligne Pure from £154, Weconhome Medina Rug from £79
Zoning Spaces with Rugs
With households working, learning and exercising from home there has been a rise in creating zones in a home that create an 'environment' for each activity. Rugs are a fantastic way to introduce 'zones' in the home – and to tailor these areas for how you want the it to 'feel'.
For autumn and winter introduce sumptuous deep pile and shaggy rugs to create an instant cosy comforting space for relaxation. Just the feel of the comforting texture of the rug under foot will give you an instant 'feel good factor'. In open plan homes, studio apartments or larger rooms, make an extra cosy feature of seating and dining areas or reading nooks. Ensure at least one part of the furniture is touching the rug to anchor the layout and avoid a feeling of floating in the space.
Hot NEW rugs in popular (timeless) Autumn shades
A bedroom with a bed and a chair in a room
Description automatically generated A living room filled with furniture and a large window
Description automatically generated
Medina Rug in Terracotta from £66.99, Nexus Fine Lines Rug in Orange from £429
A picture containing indoor, table, living, room
Description automatically generated A picture containing indoor, orange, table, sitting
Description automatically generated
Reko Rug in Orange from £139, Plush Shaggy Rug in Rust from £139
A living room with a wood floorDescription automatically generated
Louis De Poortere Designer Monetti Rug in Nenuphar Bronze from £160
A yellow chair
Description automatically generated A chair sitting in front of a window
Description automatically generated
Stem Rug in Yellow by Orla Kiely from £325, Ombre Wool Rug in Mustard from £369,
A picture containing indoor, table, room, living
Description automatically generated A picture containing indoor, chair, table, sitting
Description automatically generated
Stem Rug in Black from £285 and Classic Stem Rug in Multi from £325 – both Orla Kiely
A dining room table
Description automatically generated A picture containing chair, indoor, table, sitting
Description automatically generated
Ombre Wool Rug in Green from £369, Nexus Octagon Rug in Petrol from £429
A living room next to a window
Description automatically generated A living room filled with furniture and a large window
Description automatically generated
Ascot Bordered Wool Rug in Green from £129, Carter Stripe Wool Rug in Green from £73.99
A living room with a blue rug
Description automatically generated A living room filled with furniture and a large window
Description automatically generated
Plush Shaggy Rugs in Emerald and Green from £139
A room filled with furniture and vase of flowers on a table
Description automatically generated
Sanderson Manila Rug in Green from £468
A large bed in a room
Description automatically generated A room filled with furniture and vase on a table
Description automatically generated
Dazzle Shaggy Shimmer Rug in Midnight Blue from £28.80, Piatto Oro Rug in Blue from £36
A living room filled with furniture and a large window
Description automatically generated
Scion Kukkia Rug in Ink from £409
A picture containing indoor, sitting, room, table
Description automatically generatedA picture containing outdoor, player, person, standing
Description automatically generated
Extravagance Shaggy Rug in Red from £39, Ombre Wool Rug in Rust from £369
All available at www.therugseller.co.uk
Coco de Mer launches AW20 collections, Muse by Coco de Mer and Shunga
Muse by Coco de Mer
Having launched this month, the second season of Muse by Coco de Mer continues to embrace the spirit of independent women.
The AW20 collection draws inspiration from the four key personas women embrace – The Minimalist, The Siren, The Romantic and The Pin-Up – offering styles to suit every aspect of woman's changing personality. Introducing a range of sizes including 30D-F, 32B-F, 34B-F, 36B-E and XS – XL, Muse by Coco de Mer aims to celebrate body positivity and self-assurance to strong and vibrant women.
Retail prices range from £20 for a g-string to £120 for a slip.

Shunga
Shunga, translating as "Spring Pictures", is an erotic artistic tradition that emerged from early modern Japan during the Edo Period, featuring graphic images of sexual activity. Influenced by the characteristics that traditionally define Japanese wood-blocking art, the concept draws on the intricately graphic Japanese print work placed in contrast with the sensuous and erotic nature of the subject.
Retail prices range from £75 for an eye mask to £465 for a robe.

IMELDA MAY JOINS UP WITH CRISIS TO HELP FIND A 'HOME' FOR ALL
Star donates poem to raise awareness of homelessness
Irish singer-songwriter Imelda May has teamed up with Crisis, the national charity for homeless people, to produce a powerful video set to her poem 'Home'. The partnership was formed in association with Musicians Against Homelessness.
Famed for her prowess as a wordsmith, 'Home' sees the singer dissect her own experiences with characteristic sincerity. It deals with the theme of love and relates it to the idea that without a home it is very difficult to feel safe and secure. The song has been set to visuals representing the kinds of people Crisis supports every day to rebuild their lives and leave homelessness behind for good. This includes helping people find a home and settle in, acquire new skills and find a job, and helping with health and wellbeing.
The video shows them in various stages on their journey and illustrates the value of having a home.
Imelda was inspired to work with Crisis after witnessing much homelessness in her hometown of Dublin, as well as in the UK where she now lives. Some of the stories of people she has met have moved her deeply, especially women who have fled home due to domestic violence and other issues.
She has always tried to engage with people who have been forced to live on the street and encourages her young daughter to do the same. She has also helped at Crisis Christmas centres where she sang with guests.
The video supports Crisis's new Home For All campaign that aims to ensure everyone who has been temporarily housed during the coronavirus outbreak has a secure and permanent home. It also looks to protect people who are made newly homeless as a result of the pandemic.
Imelda will also be performing the poem as part of Crisis's Home For All Live event that takes place on Facebook on Wednesday 29 July from 4pm – 7pm. This will bring the campaign to life through songs, poems and stories of how people experiencing homelessness continue to be supported through the pandemic.
Imelda says, "Having a home provides a safety that most of us take for granted. Especially since lockdown, we realise that it's what we need to survive. It allows us to work, play, cook, feed our families, entertain, relax, and so much more. It is hard to imagine not having the basic protection of four walls and a roof.
"I have often been so broke that I've struggled to pay my rent. There was a real fear that I might not be able to make ends meet, but I have been fortunate enough that I have never ended up without a home. It's time we all come together and support those who are struggling, especially at this difficult time."
Crisis' Chief Executive Jon Sparkes says, "Having a safe place to live is an essential human need – and in times like these it couldn't be more important. Imelda's beautiful poems illustrate this perfectly and we are so grateful to her for working with us to help end homelessness for good.
Although it has been a difficult time for everyone, we have been truly heartened by the generosity of people like Imelda who want to contribute to ensure people remain safe beyond the pandemic."
More information about the Home For All campaign can be found here
'Home' is taken from Imelda's recently released, critically acclaimed poetry EP 'Slip of the Tongue', out now on Decca Records.
About Crisis
Crisis is the national charity for homeless people. We help people directly out of homelessness, and campaign for the social changes needed to solve it altogether. We know that together we can end homelessness.
About Musicians against Homelessness
Musicians Against Homelessness is the brainchild of support worker Emma Rule, a Crisis at Christmas volunteer; Creation Records founder and Oasis guru Alan McGee is its patron.
About Imelda May
Born and raised in The Liberties area of Dublin, Imelda has become one of Ireland's most famed female artists in history. Discovered by Jools Holland, who asked Imelda to support him on tour, Imelda has gone on to perform alongside artists including Lou Reed, Smokey Robinson, Jeff Beck and Jack Savoretti and has recently featured on Hollywood legend Jeff Goldblum and music icon Ronnie Wood's albums & live shows.
Imelda's last album, 2017's 'Life Love Flesh Blood', landed at No.5 in the UK Official Album Chart and she can count such artists as Bob Dylan and Bono amongst her fans. Last year, her 2008 album 'Love Tattoo' was named the bestselling album of all-time by a homegrown female Irish artist by the Official Charts Company.
Natural Scents for Holistic Wellbeing
Many of us are replacing our food, home and beauty products with more natural and organic alternatives. Now Holistic London have created the most amazing scents that are organic and eco-friendly.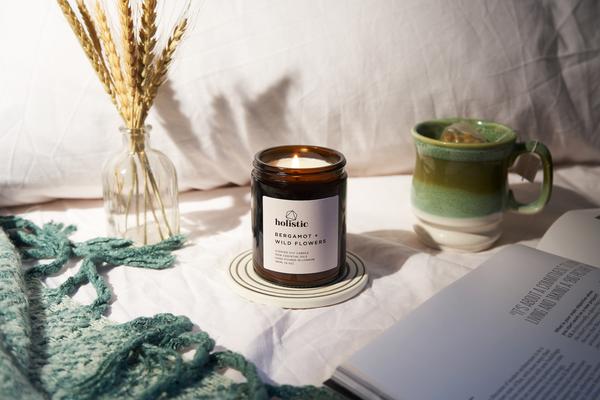 Studies show that paraffin candles release harmful chemicals. These can cause problems which affect your skin and health. Many of the fragrances they use can be just as dangerous if they're not natural. Often overlooked the wick could be another problem as can leave fumes when made from non-natural materials such as natural cotton. Holistic London searched far and wide for organic and non-toxic alternatives. They realised the need for well-designed, natural and healthy candles. Holistic London began experimenting with candles that anyone would enjoy burning in their own home.
Holistic London are proud candlemakers and are passionately involved in every detail, however small, making products that deserve to be in people's homes.
Holistic London are only made with two high-quality natural ingredients. Their renewable, eco-friendly soy wax is of the highest quality whilst their essential oils are sourced for the very best scents that provide stunning aromas and last much longer than industry standard candles. This means all their candles are plant based, vegan and cruelty free, in simple words '100% Clean'. Because Holistic London only use pure essential oils their candles deliver a comforting and surround aromatherapy experience.
With a wide selection of fragrances to suit any home, mood or personality Holistic London provide a stunning choice, including:
Grapefruit + Rosemary – A multi-faceted fragrance with combines two of the best natural ingredients to lift your spirits. From £14.
Bergamot + Wildflowers – A calming experience packed in a citric floral blend. A must for lovers of the great outdoors. From £15.
Lavender + Patchouli – A rich aromatic and woody blend, ideal to lower tensions and help your have a wonderful sleep. From £15.
Peppermint + Sandalwood – Delightfully tingly and refreshing, it fills your home with a stunning uplifting scent. From £15.
Cedarwood + Spices – A provocative and evocative scent with a unique profile, designed for
cinnamon lovers and those who love a little spice. From £15.
At Holistic London they believe in #SlowLiving meaning passionately loving the things you value and embracing the fact of but doing less and enjoying it more.
Visit www.thisisholisticlondon.com for more information.
With another burst of summer sunshine and temperatures rising again next week, there is no better time like the present to really spruce up the garden, patio or balcony in order to lounge in style this summer!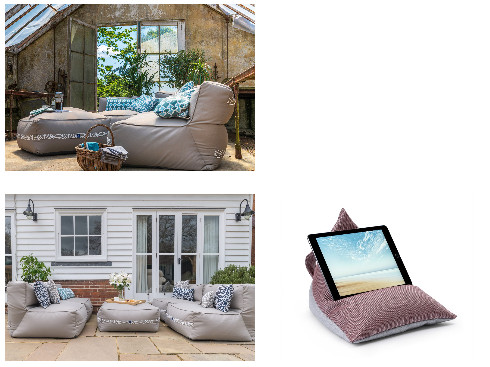 Similar to bicycles this summer, the nation is also seeing a shortage of deckchairs for sale, but why wait weeks for uncomfortable. upright chairs, when the Armadillo Sun beanbag lounges, corner sofas and tables are ready to ship right away!
Using a wholly unique fabric which was originally designed for use within the marine industry, Armadillo Sun has now cornered the market to become the only UK manufacturing based company using this 'magic' fabric, meaning that consumers simply won't find a stronger or more stylish outdoor furniture anywhere.
It is fair to say that as a nation we have re-discovered the great British outdoors, this summer. Being able to host BBQ's, garden parties, afternoon tea or even Sunday lunch outdoors (come rain or shine), is something us Brits are good at, and when it comes to entertaining, we like to go all out. This summer, there is no better time to spruce up the back garden, front lawn, balcony or conservatory (when it rains) with an Armadillo Sun beanbag.
Whether you are trying to re-create your own exotic bar area, a hidden den, to work from home, indoors or out, or simply to outdo the neighbours and host the BBQ of the summer, with a setting worth boasting about, the Armadillo Sun beanbags and accessories are just the ticket!
Armadillo Sun was founded by interior designer, Caroline Lomax. Her love of the sun, the summer and outdoor living inspired her to create a collection of outdoor seating, furniture and accessories that don't just stand out but that offer unbelievable comfort and can stand the test of time.
Knowing that outdoor furniture needs to be tough as well as beautiful, all Armadillo Sun products are created using Solution-Dyed Acrylic fabric which is 100% weather & stain proof. Not only that, the Armadillo Sun beanbags and accessories have been designed to provide the utmost comfort, support and durability, which are easily cleaned and ultimately look great in any indoor or outdoor setting.
Originally, this fabric was designed for use within the marine industry, but Armadillo Sun has now cornered the market to become the only UK manufacturing based company using this 'magic' fabric, meaning that consumers simply won't find a stronger or more stylish outdoor furniture anywhere. All of the Armadillo Sun products are engineered to resist mould and mildew. They are stain resistant, so wine, coffee, ice cream or chocolate is easily wiped off.
Gone are the days of dragging your garden furniture and accessories in and out of sheds, or having to store it indoors, because Armadillo Sun furniture keeps the look and feel from the first day you purchased it, no matter what our famously unpredictable British summer throws at us.
Armadillo Sun offers a wide range of beanbag products, including:
Bean Bag chairs – £224.99
Bean Bag loungers – £259.99
L Shape Bean Bag chairs and ottomans – from £445.00
Bean Bag Tables – £104.99
Outdoor cushions – £40.00
Bean Bag tablet holders (for portable handheld devices, iPads etc.) – £28.50
…and for winter, luxuriously soft faux fur Bean Bag chairs, loungers and throws – from £225.00
Cristina Re Designs
Estelle Crystal Champagne Flute (Set of 2)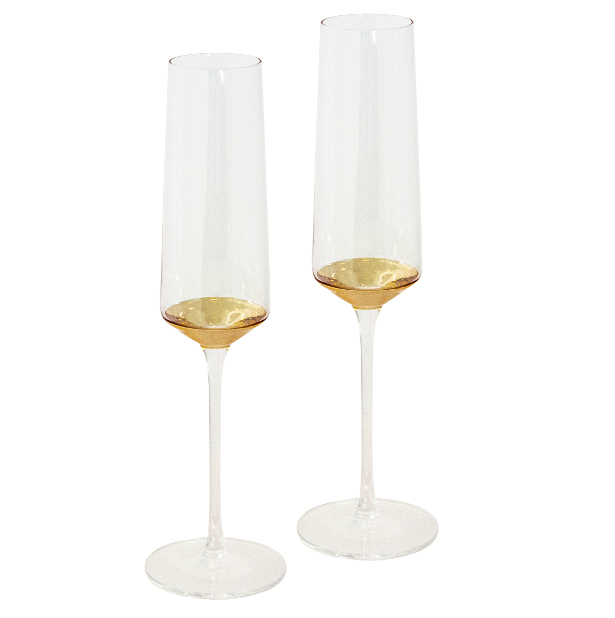 The Estelle Crystal Glassware Collection is a true expression of artistry, originality and luxury. Featuring an ultra contemporary design with elegant sinuous curves made with fine hand blown crystal and gold lustrous finishes. Available in a variety of vessels to enjoy wine, champagne and cocktail beverages as well as decadent desserts in style.
See more at www.cristinare.com/products/champagne-flute-estelle-gold-set-of-2
Price: $49.95
Stockist information: www.cristinare.com
Feeling Peck-ish? Peperami launches new Smokin' Chicken Bites
Smokin' will join Pep'd Up Chicken Bites in the Peperami gang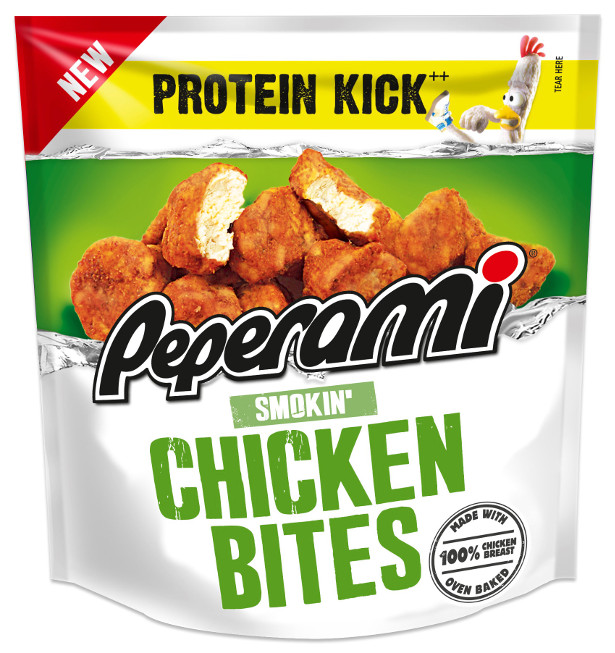 Introducing NEW Smokin' Chicken Bites from Peperami, a brand-new flavour in the meaty snack brand's chicken line-up which includes the popular Pep'd Up Chicken Bites.
Last year, new clan member Chicken joined Beef and Pork Animal in Peperami's meaty trio, with fans going clucking mad for his little bites of chicken goodness. New for 2020, Peperami's juicy Smokin' Chicken Bites add a delicious smokey flavour made with 100% chicken breast pieces, which are oven baked, not fried, for a protein-packed snack.
Feeling peck-ish? Peperami Smokin' Chicken Bites are the perfect on-the-go, in the office or at home munch for health-conscious women, filled with meaty goodness to fight off hunger and provide the ultimate protein kick. Peperami meatheads are sure to go beaking mad for this brand-new flavour that's 103 kcal per portion.
Peperami Smokin' Chicken will be available from July 20th in Tesco for £1.29 per 50g pack.
Find Those Mindful Moments.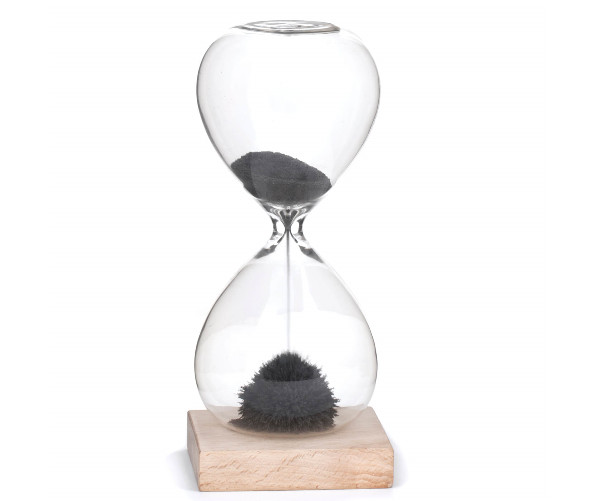 The Hourglass is perfect to help you reduce tension and stress in just one minute. Simply practice slow deep calm breathing for 1 minute when things start to get on top of you. A quick easy way to reduce stress and help calm anxiety. The stunning hourglass creates beautiful magnetic stalagmite formations right in front of your eyes.
The Kikkerland HourGlass costs £16.99 from IWOOT.
Unwinding at the end of the day is often easier said than done. Nobody can blame you for needing a bit of help to clear all that stress out of your head. And what better device to help you than this charming, calming pebble.
Turn it on to hear your choice of six calming nature sounds. What are you in the mood for? Maybe the multi-layered rustles of the rainforest, river, or some gentle ocean waves. You'll be asleep in no-time, with are a rechargeable battery each charge will last 8 hours, enough to cover you at night.
The White Noise Sound Pebble costs £29.99 from Firebox
Created to promote relaxation and detoxification, Holistic London bath salts are full of minerals such as zinc, magnesium and iron which eliminate toxins. They are crafted with a blend of essential oils to soothe the mind. 100% natural, vegan and cruelty free these salts are great for body and mind. They are designed to help you feel revitalised while taking stress a few notches down, cleansing body and mind by harnessing the power of hot water. Epsom and pink Himalayan salts work together to help to remove toxins and impurities from the body, while the blend of essential oils helps to soothe senses and have a positive effect on mood and anxiety.
The Holistic London Relax & Revitalize bath salts cost £12.80 from ThisIsHolisticLondon.com
Ion8 Leakproof Friends of the Earth Turtle Bottle keeps drinks hot for 24 hours and ice cold for 12 hours. With 25% of profits going to Friends of the Earth campaign to end plastic pollution you are helping the ocean as well as keeping hydrated.
The Ion8 Leakproof Friends of the Earth Turtle Bottle costs £24.99 from Leakproof.co.uk
The Sidekick bath tray has been designed to keep your essentials close to hand whilst taking a soak. Pop on a candle, a glass of wine or snacks. The tray simply suction mounts to the side of the tub and can swivel round so it is not in the way when you're getting in and out. Crafted from bamboo it turns gives any bathroom a spa like feel.
The Sidekick bath tray costs £32 from A Place For Everything
Using a humidifier helps clear your airways from allergies and hay fever, This smart portable humidifier simply plugs into any USB port, just get a glass of water and drop and it will float on top, instantly giving moisture around your workspace.
The Floatie Humidifier costs £9.99 from IWOOT
Reading can reduce stress by 68% and it's always great to pick up an great book and get away from screen time. This peg styled book light it stylish and beautiful and simply clips onto your book and illuminates your page.
The Clothespin Book Light costs £10 from Urban Outfitters
Bergamot has been used for centuries in aromatherapy as of its therapeutic stress busting scents. This candle is made from only natural ingredients, meaning you can breathe non-toxic aromas.
The Bergamot and Wild Flowers candle costs £15 from ThisIsHolisticLondon.com
Sometimes all we need is a little time to refocus and regroup. These wristbands have a positive message on the reverse so when the day seems to be running away you just flip it over for some positive support. With plenty of messages to choose from the is a message that suits everyone.
The Refocus Wristbands cost £8 from Refocusbands.co.uk
This is the best water filter around, removing twice as many solids and containments from tap water than any other water filter. It comes with a neat TDS (Total Dissolved Solids Reader) so you can test your water before and after. Water quality in cities is often around 300, with Zerowater it makes the water pure and all zeros on the reader.
The Zerowater 12 Cup costs £39.99 from Zerowater.co.uk
Don't Let Travel Sickness Spoil Your Vacation
Scopoderm patches
(hyoscine 1.5mg)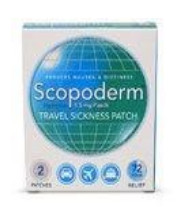 Contact Dr Fox T: 0117 2050198 E: info@doctorfox.co.uk
Treatment
Quantity
Prices
Scopoderm Patches hyoscine 1mg/72hrs
2 patches
(3 days each)
£17.20
Scopoderm Patches hyoscine 1mg/72hrs
4 patches
(3 days each)
£33.00
Scopoderm Patches hyoscine 1mg/72hrs
10 patches
(3 days each)
£73.90
Price match guarantee
Prescription issued online – small prescription fee per order.
Compare prices: Dr Fox prices are 25% – 50% lower cost than other online clinics. For example, less than half price of Superdrug and Lloyds.
Do you suffer from travel sickness?
If so, you will know only too well the misery of travelling long distances. Symptoms can come on suddenly and include feeling sick and vomiting. Sometimes people notice they feel dizzy, have headaches, feel tired, start to salivate and feel breathless. You often go very pale and clammy. Although it generally only last for the duration of the journey, some people continue to feel unwell for 3-4 days.
What are Scopoderm patches? – These are a very effective remedy for travel sickness.
What do Scopoderm patches contain? – They contain hyoscine – a type of medicine which dampens down the perception of motion within the brain/inner ear.
How do you use Scopoderm patches? – You apply one patch behind you ear 4 hours before your journey starts. This patch can be left in situ for up to 3 days. The hyoscine passes from the patch through your skin into your bloodstream. Even if you vomit, the drug will still be absorbed through the skin.
Do Scopoderm patches work? – These patches are highly effective. They have been shown to lessen the effects of motion sickness by 60-80%.
For example, in one 2011 Cochrane data review, the authors examined 14 studies of more than 1000 patients, comparing scopolamine (hyoscine) with no treatment, placebo or other drugs. They concluded that hyoscine was more effective than a placebo at controlling travel sickness tablets, and at least as effective as other products. There were not enough studies to compare the use of a tablet or patch directly.
The use of Scopoderm patches for travel sickness is endorsed by the NHS.
Can anybody use Scopoderm patches? – Very few people are unsuitable for Scopoderm patches, however, if you have any long term medical conditions or take regular medication, always check with you doctor or pharmacist in advance.
Any other travel advice? – It's still important to take sensible steps to prevent travel sickness, such as opening the window, taking regular breaks, drinking plenty of fluids, avoiding alcohol and distracting yourself for example listening to music.
Think ahead this summer – don't let the journey to your holiday destination get off you off to bad start! – Scopoderm patches may offer a very realistic solution.
Morning After Pill – Emergency Contraception
Contact Dr Fox T: 0117 2050198 E: info@doctorfox.co.uk

Levonorgestrel 1.5mg
(generic Levonelle)
1-2 doses from £3.00
Levonelle
(levonorgestrel 1.5mg)
1-2 doses from £9.00
ellaOne
(30mg ulipristal acetate)
1-2 doses from £23.50
We guarantee that if you find any of our prescription medicines cheaper from another UK online clinic or pharmacy, we will refund the difference. fund
How to order
Complete medical questionnaire
Choose medication, register and pay
Doctor issues a prescription
Pharmacy team post medicine direct
Fully UK Regulated
Regulated by the Care Quality Commission. Managed by GPs working in the NHS. UK Pharmacy. 4.93/5 stars – 5412 reviews
Dr Deborah Lee, Dr Fox Online Pharmacy www.doctorfox.co.uk/
Had unprotected sex? Levonelle (levonorgestrel 1.5mg) and ellaOne (ulipristal acetate 30mg) can help prevent a pregnancy.
How effective is emergency contraception (the morning after pill)? Although highly effective, emergency contraception does not work in every case.
Levonelle (levonorgestrel 1.5mg) has a failure rate of 0.6-2.6%.
ellaOne has a failure rate of 1-2%. (FSRH 2017)
a copper IUD can be fitted and is 99.9% effective (see your GP or local sexual health clinic without delay if you wish to discuss this option).
When to take emergency contraception
Levonelle (levonorgestrel 1.5mg) should be taken within 72 hours (3 days) of the accident. ellaOne can be taken up to 5 days (120 hours).
Levonelle (levonorgestre1.5mg) works best the sooner it is taken. ellaOne can be taken at any time during these 5 days.
Regular contraception is always a better option than using repeated doses of emergency contraception – the morning after pill.
Please note – If intercourse has already taken place and a morning after pill is needed a pharmacist or doctor should be consulted straightaway.
An online service should NOT be used when immediate treatment is required. There will be a delay of a day or more before tablets are delivered
"FANS ARE BACK"
BRITISH TECHNOLOGY FIRM
SUBMITS 10 MIN COVID-19 RAPID TEST & SECURE DIGITAL HEALTH PASSPORT PILOT TO UK GOVERNMENT
FOOTBALL & RUGBY FANS RETURN TO STADIUMS FOLLOWING BORIS ANNOUNCEMENT
FORMER SPORTS MINISTER CABORN PRAISES 'FANS ARE BACK' PLAN
A Manchester based cyber technology firm has put forward pilot programmes to the UK Government's Department Of Culture Media & Sport (DCMS) and the Prime Minister's office to help get football, rugby and sports fans back into stadiums following Boris Johnson's announcement to get stadiums open by October.
The pilot programmes called 'FANS ARE BACK' – which are widely regarded as 'game changing' in getting sports fans back into stadiums – has also been given the blessing of former Sports Minister Richard Caborn.
The pilot programmes will use the most advanced Covid-19 rapid testing kits which produce test results in 10 minutes along with GDPR compliant digital health passports to authenticate and validate Covid-19 test results. Unlike contact tracing apps used by the Government, the V-Health Passport® does not track or trace a persons live location or breach personal privacy protocols and ensures personal data is ultra secure to the fan using the most advanced security protocols and encryption.
VST Enterprises Ltd (VSTE) a leading British technology company along with its sports partners REDSTRIKE, public safety and event management partners HALO Solutions and occupational health care company Latus Health have put forward active pilot proposals to DCMS to get football and rugby union and rugby league fans back into sports stadiums across the UK in a safe and controlled manner.
'FANS ARE BACK' pilot programs will cover football, rugby and snooker initially working with DCMS, Public Health England, SGSA (Sports Ground Safety Authority) and the various bodies including the Premier League, RFU, RFL and World Snooker. Upon its successful trials other pilot programs will then be rolled out across music concerts, theatre and other entertainment venues.
The pilot programmes will see a sample group of between 500-5000 home fans tested a day prior to a specially designated football or rugby match using a Covid-19 rapid test kit. Each testing kit will also be provided with an ultra secure digital health passport to be used on the fan's mobile phone called V-Health Passport®. The ultra secure digital passport will authenticate and validate the fans Covid-19 status.
The V-Health Passport® is a unique cyber security technology app powered by the ultra secure VCode® which works alongside a Covid-19 testing kit to provide an intelligent traffic light system on a smart phone to authenticate a persons test status of positive or negative. "Red" indicates a positive, "Green" indicates a negative test result and "Amber" indicates a countdown trigger date to the next test date required.
Unlike other technologies, V-Health Passport®, does not use unsafe bluetooth technology or compromise personal privacy and security. V-Health Passport® provides a unique verification of a persons health test and status. All private data is limited and ultra secure with end to end encryption using closed loop technology and making the passport unhackable.
The FANS ARE BACK pilot programmes will be overseen by event safety team HALO Solutions Ltd who have unrivalled expertise in public safety and event management. The team have extensive experience managing and supporting events such as the Cricket World Cup 2019, Isle Of Wight Festivals, BBC Sports Personality Of The Year to British Athletics providing event safety and management.
Medical administration and testing will be carried out by Latus Health and Infinite Global Possibilities who have extensive experience in occupational health for corporates and Covid -19 testing with clients ranging from investment bank JP Morgan to Morrison's supermarkets.
'FANS ARE BACK' – PILOT WALKTHROUGH -HOW DOES IT WORK ?
• A test group of home fans will be selected by their football or rugby team randomly to attend the pilot FANS ARE BACK event. Each will be instructed to download the V-Health Passport® onto their mobile phone prior to the testing day. The fan will then enter their details, name, address, date of birth, phone number doctors details onto their V-Health Passport® and also confirm their official identity by uploading their official Government ID in the form of passport or drivers licence document. The uploaded documents are then verified against the phone's facial recognition to match the persons details in a "likeness test".
• The sample group of fans will then be invited to attend and take a Covid-19 rapid test at a pre defined location, by pre booked appointment the day prior to the event. Upon arrival at the test site they will be asked to present their V-Health Passport® for scanning and a temperature check will be taken before being directed to a test station for the Covid 19 test.
• The test takes 1 minute to administer with Covid results in 10 minutes. The fans test status is then uploaded to their V-Health Passport®. The V-Health Passport® will then show a GDPR compliant screen when presented to officials for scanning showing the fans official photograph and a green traffic light symbol to confirm 'negative' test status and the date of the test. A more in depth and detailed screen can only be viewed by authorised medical staff. The fan is then advised to return home and self isolate until the pilot match the next day.
• On match day the fans are then invited to return to the stadium and present their V-Health Passport® which is scanned by event security officials and stewards to confirm who they are and their valid V-Health Passport® and Covid-19 test status. The V-Health Passport® can be scanned by officials up to 100 metres away in social distancing and while crowds are ingesting into an event, thus preventing choke points and bottle necks on entry.
• The details uploaded to the V-Health Passport® can also then be used for contact tracing purposes working with the NHSX teams if a person tested positive in the test day prior to the event. All data from the pilot FANS ARE BACK event will then be fed back to DCMS, Public Health England and the NHS.
• Latus Health Care along with Infinite Possibilities Global will administer the Covid-19 tests to fans using a three in one rapid test kit which tests for IgA, IgM and IgG on fans and will also provide medical staff for administration. VSTE and its partners REDSTRIKE will provide the secure digital health passport V-Health Passport® to upload, validate and authenticate the Covid test status.
• The BioSURE rapid Covid-19 test is the only antibody kit available which tests for IgA, IgM and IgG. Manufactured in the UK, the CE certified and MHRA registered triple antibody test is able to identify if a person currently has Corona virus (Covid-19), or if they have had a previous infection. Providing qualitative results in under 10 minutes, this test is praised as a 'game-changer' for the screening of high volumes of people to increase the efficiency of Covid testing and crowd safety
• Unlike other technologies and health passports using bar codes and QR Codes – which are un secure and able to be hacked – the V-Health Passport® is ultra secure. V-Health Passport® using the groundbreaking VCode® technology which used closed loop technology and end to end encryption with 2.2 Quintillion combination codes making it unhackable. It can also be scanned from a distance of up-to 100 metres on moving objects
Former Sports Minister Richard Caborn believes that the FANS ARE BACK pilot programmes will positively assist the Governments plans and give confidence to the fans to allow stadiums safely to re open again in October.
"This is exactly what the Government need to be encouraging sports administrators to adopt for fans to be safe in coming back into the sports stadiums and major events. By running the FANS ARE BACK test pilot programme this will allow the football and rugby clubs to trial a program of rapid testing and using a V-Health Passport® to confirm and authorise a persons Covid status. In my opinion it is a significant and positive way in ensuring that spectator sports can resume in the UK where we test test test and use a health passport to validate that test result. That is the only way we can ensure that sports fans are safely entering a stadium as test negative."
Caborn, who served as Minister Of Sport from 2001-2007, was one of the UK's longest serving Sports Ministers and hugely respected for his contribution to UK sport. He was also appointed by Gordon Brown as the Prime Minister's Ambassador for Englands 2018 World Cup bid.
VSTE are also providing its VCode® & VPlatform® technology to work with the UNITED NATIONS as part of their SDG Collaboratory (Sustainable Development Goals) program – to provide a wide range of technology services to 9 Billion people by 2030.
GOVERNMENT MUST PROTECT UK MANUFACTURING AGAINST US TARIFFS, GMB TELLS SECRETARY OF STATE
If the US is serious about a trade deal with us, they would remove all punitive tariffs says GMB Union
GMB, the manufacturing union, has called on the Government to protect UK manufacturing jobs from US tariffs.
The union has written [1] to Secretary of State for International Trade, Liz Truss, as the United States holds a consultation on a review of its tariffs implemented as part of the Airbus dispute last October, with the potential for existing tariffs to be increased, and products on other Annex lists to be added to the tariff measures.
GMB Members working in Scotch whisky [1] and aircraft manufacturing [2] have already been disproportionately affected by US tariffs.
Fears are now growing new tariffs will be slapped on ceramics and tableware, textiles and clothing and on lifting machinery – which could negatively impact on companies such as JCB.
Jude Brimble, GMB National Secretary, said:
"GMB Members in Scotch whisky and aircraft manufacturing have already been hit hard by the Trump administration's punitive tariffs, and these tariffs must now be lifted.
"We also strongly oppose tariffs being imposed on ceramics and tableware, textiles and clothing and on lifting machinery.
"If the US is serious about a trade deal with UK, they would remove all punitive tariff action as a show of good will.
"GMB calls on the Government to intervene and resolve this dispute as quickly as possible, before more highly skilled and valuable UK manufacturing jobs are sacrificed on top of the damaging effects of the pandemic."
Queen's University awarded grant to research bacterial co-infections in COVID-19
A research team from Queen's University Belfast has been awarded a £500,000 UK Research and Innovation (UKRI) Rapid Response Fund grant to investigate the role of bacterial co-infections in COVID-19, and drug repurposing for the treatment of the disease.
The grant is one of only 5 projects supported in the UK by the Biotechnology and Biological Sciences Research Council (BBRSC) and will last eighteen months.
The team, led by Professor José Bengoechea, consists of leading researchers from the Wellcome-Wolfson Institute for Experimental Medicine (WWIEM) at Queen's who are experts in virology, immunology and translational bioinformatics: Professor Ultan Power, Dr Connor Bamford, Dr Adrien Kissenpfennig; Dr David Simpson and Dr Guillermo López-Campos.
The project focuses on the risk of bacterial co-infections in COVID-19 and finding alternative treatments. Clinical data as well as postmortem analysis of tissues from COVID-19 patients already indicate the presence of bacterial co-infections in COVID-19 patients and reports confirm bacterial co-infections are associated with severe cases of COVID-19 in more than 50 per cent of the patients. Alarmingly, this occurs in a scenario of a limited arsenal of antibiotic drugs to target these associated infections.
Currently, little is known about the interactions between the SARS-CoV-2 virus and bacterial infections. Co-existing bacterial infection alongside the virus may therefore worsen the clinical outcome and the severity of COVID-19 in a patient, increasing the risk of death. For example, it is possible that the virus and bacteria may affect each other's virulence by interfering with protective defense responses within the body. The co-presence of bacteria and the virus may increase the damage of the lungs and may facilitate the virus dissemination to the brain and the gut.
The anticipated findings of the research will help to better manage severe COVID-19 patients and identify those at risk of complications due to the presence of bacterial co-infections. In addition, the research team will leverage their unique knowledge to test the antiviral efficacy of FDA-approved drugs in the co-infection interface. These drugs will be considered in clinical trials as new treatments for COVID-19.
José Bengoechea, Professor of Molecular Microbiology and Director of WWIEM at Queen's University, explains: "There is an urgent need to develop new therapeutics to treat COVID -19 targeting the virus/bacteria co-infection scenario. It is critical that bacterial co-infections should not be underestimated and instead be part of the plan to limit the global burden of morbidity and mortality during the COVID-19 pandemic and beyond.
"We hope that our research exploring the role of bacterial and SARS-CoV-2 co-infections will result in finding better treatments to improve the health of COVID-19 patients and possibly even save lives."
Professor Stuart Elborn, Pro-Vice Chancellor for the Faculty of Medicine, Health and Life Sciences at Queen's, said: "I am delighted Queen's has been awarded this grant from UK Research and Innovation to research the impact of bacterial co-infections in COVID-19.
"This research project demonstrates Queen's commitment to delivering positive impact on society and is an excellent opportunity for our researchers to use their collective expertise to improve our knowledge of this new virus and its complications to optimise the care of severely effected people with COVID-19."