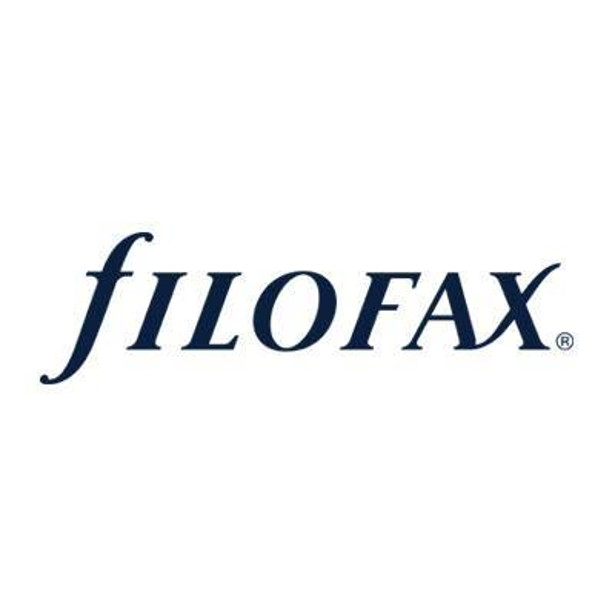 The Filofax eniTAB360 is a perfect gift for the techie, blogger, traveler in your life!  filofax.co.uk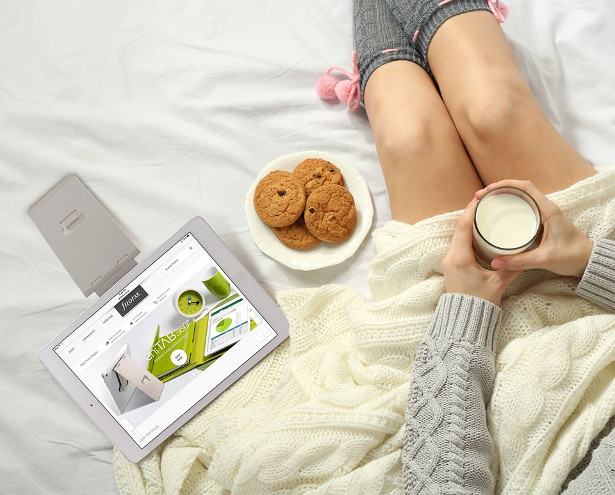 TWITTER | FACEBOOK | PINTEREST | YOUTUBE | INSTAGRAM
Want to prop up your cell phone or tablet on the counter, your desk or the tray table on the plane either in vertical or landscape mode?
Want to fold up the stand with your device and it is only 1/2" thick and weighs under four ounces?
Please meet eniTAB360: a patented design that uses micro-suction technology to securely grip to your tablet, cell phone or e-reader allowing you to stand your device at multiple positions and smoothly rotate 360 degrees. And it folds flat to easily fit into your pocket, backpack or purse.
Remove and reuse on any device without leaving any marks with this simple, revolutionary, patented tech accessory.. This universal adjustable tablet stand is compatible with any cell phone or tablet with a screen size of 8.5 inches and above for the large, and up to 8.5 inches for the small size.
See more at :- filofax.com/index.php/tablet-cases/enitab360-large-universal-tablet-holder-filofax
· Universal Attachment – Sticks to any tablet, phone or e-reader 360-degree rotation
· Case Connector – Compatible with the world's largest collection of device cases
· Portable – Designed for compact ultra-lightweight use perfect for packing
· Non-slip rubber foot
· Friction Hinge – 0-140 degree holds in every position
· Reusable – Remove and reuse on any device without leaving any marks
· Connect the eniTAB360 to any Filofax tablet case and have all-around protection while on the move
Keep your loved one safe this Valentine's Day – and the morning after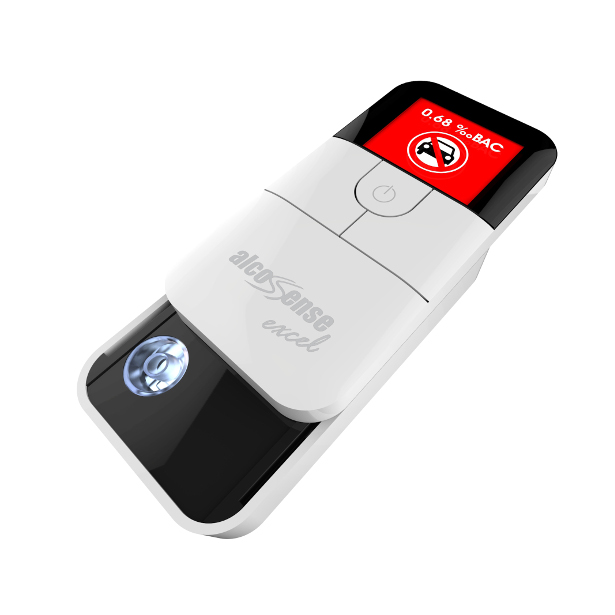 We all know that if you have been drinking that you don't get into your car and drive – but what about the morning after your romantic Valentine's meal the night before? Unintentional drink driving the morning after is easier than you might think. One fifth of all drink drive prosecutions happen the morning after, so why risk it?
Quickly and easily tell when alcohol has cleared your system with a pocket-sized device called the AlcoSense Excel (£99.99) It uses a smaller version of exactly the same fuel cell sensor as several UK, US and European police breathalysers bringing a new level of accuracy and reliability for drivers at this price.
Picture this: this year, you want to think outside the box when it comes to buying a Valentine's Day Gift for that special lady in your life.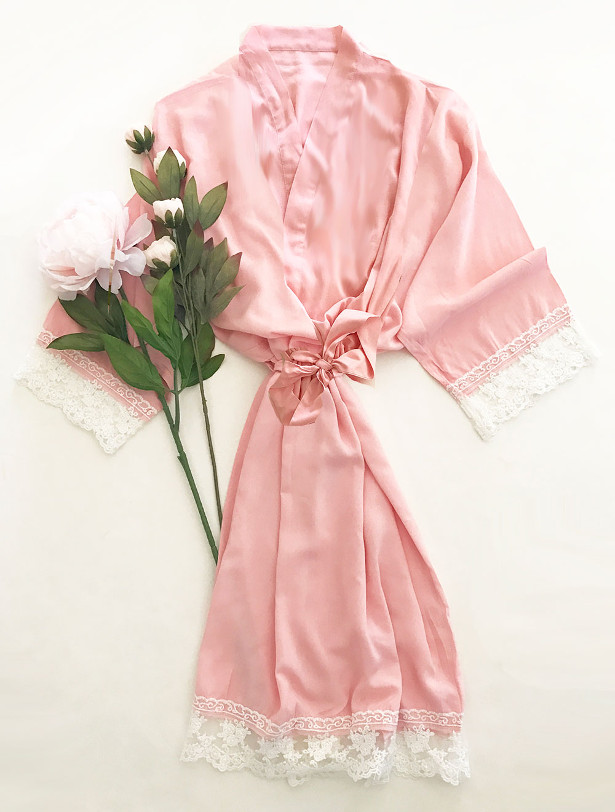 See more at :- https://www.littlethingsfavors.com/cotton-lace-robes.html
Sure, flowers are pretty, but they die. Perhaps jewelry is too expensive, or you haven't been dating long enough to give something so luxurious. Maybe you want to give a little something to a friend, sister, or your mother as a friendly Valentine's Day gift. Or maybe you just want to treat yourself and buy something nice! Enter: our cotton lace bathrobes, a stunning piece of bedroom attire that's makes a thoughtful present for everyone on your buying list.
This cotton lace bathrobe makes a wonderful Valentine's Day gift! Your beau will love donning this robe, whether she wears it after her shower, while primping for a hot dinner date, or simply just to hang out around the house.
While this robe makes a great gift for any occasion, it's a thoughtfully unique option as a Valentine's gift for your girlfriend. You can't put a price on comfort, and who doesn't appreciate something snuggly to lounge around in? But this robe is also very sexy: we can already picture how romantic your night will be when she slips into this immediately after you give it to her.
Single? You can even give this bathrobe to your besties as Galentine's day gifts! It's available in five colors – so if you and your gal pals have plans to celebrate V-Day together, you can give a different colored robe to each girl.
These robes feature a gorgeous lace edging, and you can even make them more special by adding personalization – we'll add their initial in gold foil right on the front for a small extra fee.
These robes are lightweight and comfortable; perfect for moving around and getting ready in. At only $29.99, they're a steal, and sure to please!
Kilomodo, The Latest Tool In Fitness Tracking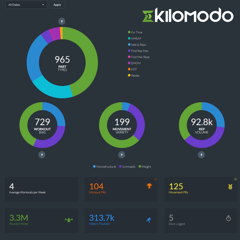 Kilomodo is a mobile workout tracking application focused on data analysis and connecting athletes around the world. The platform is applicable to all types of fitness and capable of tracking all movements in a workout.
It is able to create performance metrics through an engaging dashboard visualization that has proven to keep athletes achieving their fitness goals. The data analysis can reveal trends and patterns in an athletes programming and is the most adapted application for all athletes.
"A CULINARY WONDERLAND FOR LOVERS WITH RECIPES TO SEDUCE AND ENTICE"
Esteemed food evangelist and iconic cookbook author launches erotic recipe platform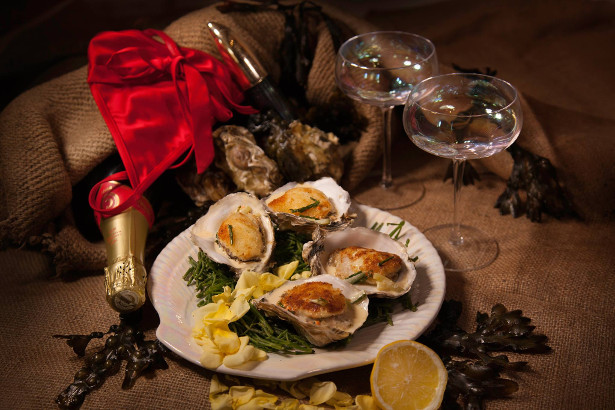 If the way to a man (or woman's) heart is said to be through their stomach, then iconic cookbook author Paul Hartley has just developed a way to get there – and other places – a whole lot quicker!
Edible Erotica is a new online platform that brings together aphrodisiacal ingredients and delicious recipes, cocooned by sensual scene setters and useful sources of erotic foodstuffs and other sexual paraphernalia to complete the mood.
Paul says: "Food is an entirely sensuous pleasure – it's erotic, provocative and lusty but all too often we seem to focus on the practicalities of it instead: how quick it is to cook after work or how many calories and carbohydrates it contains.
"We seem to have forgotten how to enjoy the romance of food so Edible Erotica offers a masterclass (or mistressclass!) in erotic cookery that I hope will encourage people to cook, eat, drink, make love and have fun. If you're looking for more some passion in your life, forget the bedroom and look inside your kitchen cupboards instead!"
Recipes are revealed monthly with the seasons at www.edible-erotica.co.uk and are intended for print publication as a complete book in 2019. You can also follow the story on social media (Facebook: www.facebook.com/EdibleErotica or Twitter: @EdibleErotica).
Hit their sweet spot this Valentine's Day with a decadent chocolate treat from The Grown Up Chocolate Company.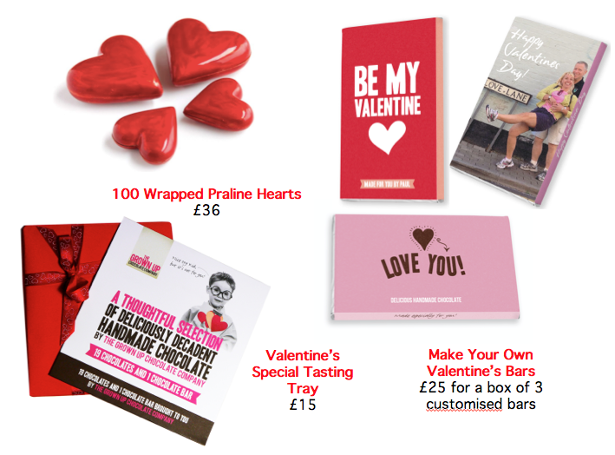 Choose from a bumper bundle of praline hearts, a delicious selection of fresh cream delights, through to their very own tailor-made bar where you can pick and mix to include the flavours that they love.. and add a sweet message and photo to match. With all chocolate handmade in Harlow from the highest quality ingredients (and a sprinkling of love) and containing double the amount of cocoa solids to the average chocolate bar..
you'll be sure to capture their heart!
www.thegrownupchocolatecompany.co.uk
Valentine's Day is coming around and if you don't know what to get your partner, then look no further than one of the Four Season's Valentines gifts.

The Four Seasons is partnering with boutique gin manufacturer, "Gin Bothy" from nearby Angus, to create a very special weekend for your Valentine's day celebrations. Chef Carlos has created a romantic 5-course menu for the Meall Reahmar Restaurant, threaded with a tapestry of bothy gins woven into dishes giving a hint of the varieties of "Gin Bothy" on offer. And of course, it wouldn't be Valentine's without a rose….£49.00 per person inc. VAT.
For those who would like to make more than just an evening of it, we have two accommodation packages to offer.
Combine Valentine's dinner with an overnight in one of our breath-taking loch view rooms. Wake up to Loch Earn and full Scottish breakfast for just £99.00 per person. With that, we will provide you with a selection of romantic Valentines DVDs to enjoy and we'll also tuck a little teddy in bed with you!
You can spend another day hidden away from the world at Loch Earn. Walking in Perthshire's stunning countryside, toasting marshmallows beside the fire, or just curled up reading books. Simply add another night's dinner, bed and breakfast for £35.00 per person.
Oh, and we don't charge if you want to bring along the faithful hound!
http://www.thefourseasonshotel.co.uk/offers/specials/valentines/
Long-renowned for their aphrodisiacal properties, figs are the perfect edition to any Valentine's Day.
This year, treat your loved one to Esprit de Figues, the world's first true fresh fig liquer.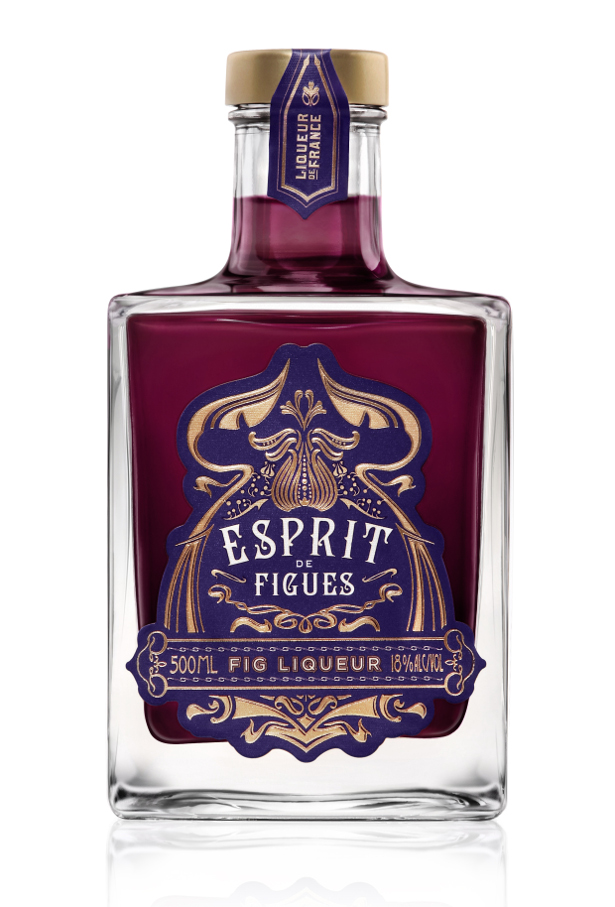 Hand-crafted in the rolling hills of Burgundy using traditional techniques developed at a 150-year-old family distillery, Esprit de Figues is a modern French fig liqueur that captures the refreshing, succulent sweetness of fresh, hand-picked Mediterranean figs in a bottle. Esprit de Figues is a rich dark purple colour in the bottle and softens to a pale mauve when poured. The nose presents bright, sweet fresh figs that give way to berry jam, honey and vanilla. To taste fresh fig and raspberry jam lead the way with a hint of peach and honey.
Deliberately created to be delicious over ice as well as in champagne and classic and contemporary cocktails, Esprit de Figues makes for the perfect gift this Valentine's Day. RRP £25, The Whisky Exchange.
Does she love travelling with her tech? Make sure she has the best bag for the job with the Grace from STM.
Designed with an ethos of simplicity, elegance and fun, the Grace has a focus on tech protection and comfort. The SlingTech Protection means that the dedicated laptop pocket suspends the laptop off the floor of the bag at all times to prevent damage from bag drops or knocks. The faux fur lining keeps your laptop scratch free when you are on the move, and you can wave goodbye to messy, tangled cables thanks to the CableRouting System which keeps your cables and bag interior neat when you are charging devices on the go. A multitude of pockets and padded shoulder straps make for a comfortable carry whatever gear you choose to carry round. RRP £79.95 from Amazon.co.uk. Available in purple or blue. www.stmgoods.com/collections/grace-womens-collection/grace-pack
Bella You're The Bomb Bath Bomb ($20.00)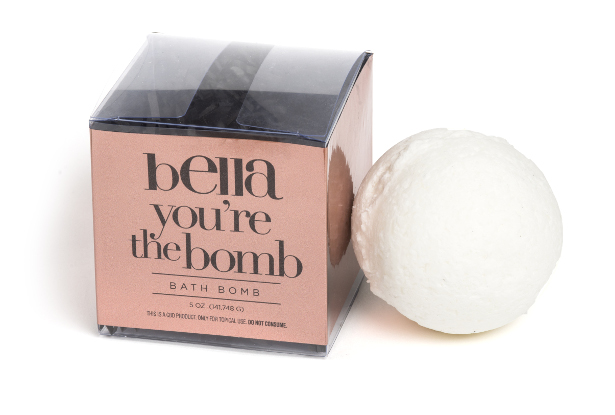 Bella "You're the Bomb" bath bombs say it all in the name! Yes, this bomb will make your skin feel bomb, but the true beauty in this dose of medicine is how you will feel overall! This explosion of medicated magic is packed with the highest quality CBD oil. Blended with the purest essential oils, this bomb delivers an invigorating experience for mind and body. Bella was formulated in mind to provide a medical experience wrapped in opulence. Allow Bella "You're the Bomb" bath bomb to burst away your stressors — physically and mentally — while wrapping your body in tranquility.
Bella Crema Elegante ($65.00)
Formulated for family members suffering from skin disorders and extreme sensitivity, Bella Crema Elegante is the epitome of quality, comfort, and medication — wrapped into one. Having a full-body, whipped texture and a light scent, the application of this creme is absolutely delightful. The superior formula can be felt when applying to the skin — the absorption of the product feels nearly instantaneous, without a greasy or oily residue. Bella Crema Elegante is unparalleled; it provides ache and pain relief to direct problem areas while softening and medicating the dermal tissue. Discomfort has finally met its match!
Bella Stress Dissolve Bath Salts ($20.00)
Bella "Stress Dissolve" bath salts are a Pink Himalayan Salt bath soak infused with the highest-caliber CBD oil in the industry. This salt soak will dissipate your pains and wash away both your mental and physical anguish. Pink Himalayan Salt has anti-microbial, anti-fungal, and anti-bacterial properties to purify your body to the highest level. Allow Bella "Stress Dissolve" bath salts to transport your body and soul to a much needed medicated mini-vacation!
Jim Jams chocolate spreads contain 83% less sugar than any other Chocolate Spread on the market.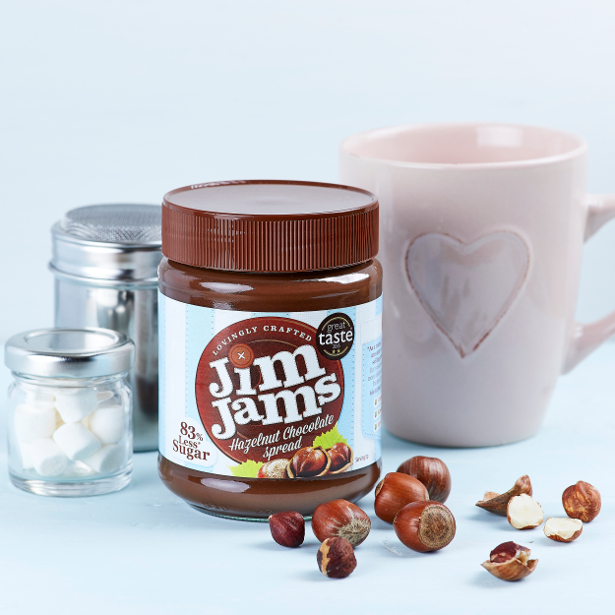 JimJam use a naturally sourced sweetener, which means they are kinder on teeth, have less effect on blood glucose levels, contain fewer calories than sugar and are also Gluten Free.
Their products are on sale in Sainsbury's, Morrisons, Ocado, Holland & Barrett, Wholefoods Market and they are now outselling Cadburys Chocolate Spread in Ocado!
Please see the link below, for their Hot Chocolate Gift Set for a quirky Valentines Gift.
https://www.jimjams-spreads.co.uk/shop/valentinesgiftset
DOCKYARD 005 – Anti-Valentine's Day | Street food Market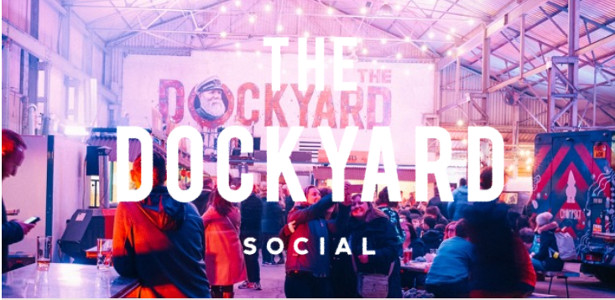 The perfect Anti-valentines event, bring your mates to celebrate all things Cupid hates, no paper roses, no overpriced food, no raised costs for a made up marketing ploy.
Be social this Valentine's. Share the love.
Foodie friendly | Family Friendly | Dog Friendly
Don't. Swipe. Left. On. This.
✔ Street food from 10 of Glasgow's coolest independent kitchens using some of the most incredible Scottish produce
✔ Free drink on arrival, 3 Bars, Cocktails, Slushies and £3 promos
✔ Live Music from local unsigned musicians + DJs from Glasgow's freshest club nights
✔ Dog-friendly throughout – prizes for "Dog Of The Week"
✔ Kid-friendly (under 16s go free)
Crossrope is the first and only modular, quick-change jump rope system.
www.crossrope.com
The idea behind weighted ropes as a "system" is greater muscle engagement, versatility, and portability in workouts with progressively heavier rope weights and interchangeable handles. You will get a full-body workout without leaving the house.
Add a bit of gratitude this Valentine's Day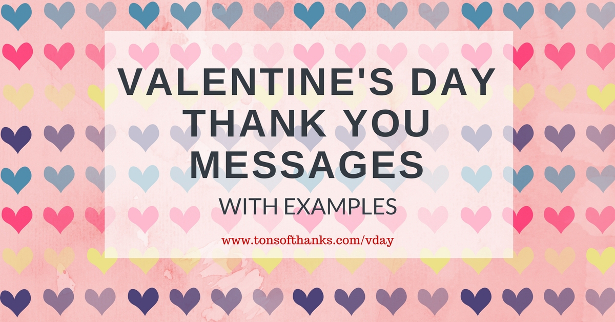 This year for Valentine's Day, perhaps you would like to do something a little bit different. Maybe you are not feeling the love or have been bitten by the gratitude bug.
For Valentine's Day, I encourage you to share your gratitude with those in your life. This can be simple as adding a one or two sentence thank you message to a Valentine's Day card you are already planning to give to someone. Write a few words under the printed verse or on the opposite side (if it's a folded card).
The words you write could be more meaningful to the person than expensive flowers, chocolate, or candy. They may even keep your card or put it on display
Here are a few things that could write in the card:
• I am so glad that you are in my life. Thank you for all the little things that you do. Note: if you want to impress, list out some of those little things.
• Thank you for being available to help me whenever I ask you. Being able to depend on you means a lot to me.
• Thank you for [say whatever they have helped you with recently].
• I enjoy being on the same team as you! Thank you for your excellent, positive attitude.
• Thank you for being awesome!
• I am grateful that you enjoy doing washing the dishes. Thanks for helping with household chores.
If you are looking for more inspiration, head over to the Tons of Thanks website and read through more examples there.
Many people feel under appreciated. Use Valentine's Day to surprise someone with the blessing of appreciation. Receiving a quick thank you message may make their day!
If you receive gifts this year, you can also write a thank you note for them. There are some examples notes here.
About the Author
Heidi Bender, author of A Modern Guide to Writing Thank-You Notes, helps people with thank-you note wording. On her website, Tons of Thanks, she provides thank-you note wording for many situations, such as thanking your boss for a raise, wedding gifts, and job interviews.
Date night prep!
One of the biggest date nights of the year is right around the corner and you know what that means: pre-date prep is in full effect. Start your prep before your Valentine's Day date with Braun's range of beauty tools for beautiful, long-lasting smooth skin and you'll be full of confidence when the night comes.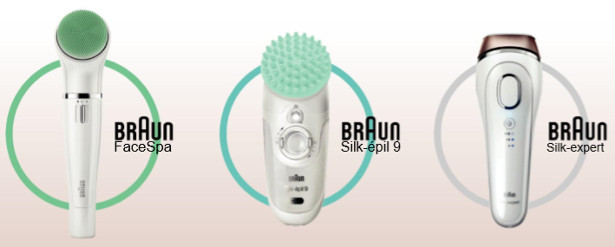 Still looking for that special gift for her?
Braun offers a great variety of brilliantly intuitive appliances to meet your woman's individual styling preferences. No matter if it's long-lasting smooth skin, flawless glow or a good hair day every day, Braun products are highly desired through the irresistible harmony of design and function which will just make her feel good about herself. Delivering fa st and precise results, you won't even have to wait for her getting ready. Show how much you care about the woman who is most precious to you with a thoughtful gift by Braun.
Got Love? Get the GPS to Love —> .2018 Love Prognosticator… to get love & romance back in your life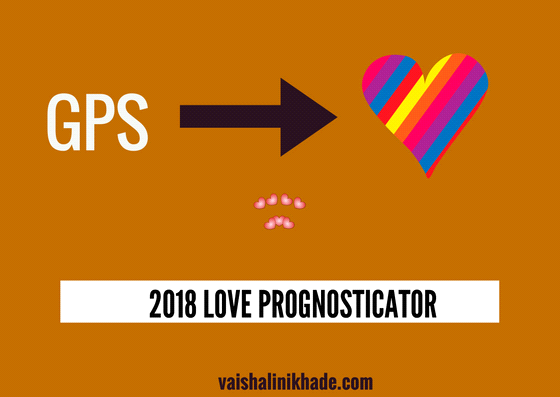 Get star studded guidance to map out a clear plan,
in sync with divine timing
to increase your likelihood to find love this year……………
After going through the Love Prognosticator,
you'll go from clueless to 'aha'
and from 'WTF do I do' to 'I got this'……………………………….
No more late night internet surfing,
no more asking friends to set you up
once you have this amazing forecast.
Ready to hop on? http://www.vaishalinikhade.com/2018-love-forecast-for-singles.html
Serenade the one you love… with a carrot
***Watch Royal Birmingham Conservatoire alumna Sarah Jeffery learn how to make a carrot recorder with Tim Carnmore***
"If music be the food of love, play on." The words of Shakespeare will be taken literally this Valentine's Day as lovers in Birmingham are being encouraged to woo a partner with a performance on a recorder – made from a carrot.
Tim Carnmore from Malvern in Worcestershire has been making recorders from wood since 1980, but next week he will be showing budding musicians at the Royal Birmingham Conservatoire how to make their own from the humble root vegetable.
Tim said:
"The similarities between a boxwood tree – used traditionally to make a woodwind instrument – and a carrot are glaringly obvious if you think about it. They are both organic, cylindrical and grow in the ground. However, one is orange and the other isn't, although this distinction is a minor one when it comes to design.
"By following the principles of recorder construction with a carrot, it is inevitable that a working instrument will be born. However, to get one to play over an octave, in tune and in G major, requires 40 years of experience. To make one in real time, in front of an audience, requires nerves of steel."
Tim's 'home grown' demonstration joins several professional concerts, workshops and participatory events taking place at the Royal Birmingham Conservatoire between Thursday 15 and Sunday 18 February as part of the second Birmingham International Recorder and Early Music Festival.
Another highlight of the Festival will be The Art of Moog (Friday 16 February), which sees the work of Bach played completely live, on multiple synthesizers. Marking the 50th anniversary of Wendy Carlos' 'Switched-On Bach' – which played a key role in introducing synthesizers to pop music – this preview performance comes ahead of the group's official debut in London later this year as part of the 2018 Bach Weekend at Kings Place.
Alongside masterclasses, taster workshops and an enlarged Early Music market, the Festival welcomes big name acts such as The Gonzaga Band and Bonfire Radicals performing on Thursday 15 February, Swedish recorder player, Dan Laurin with harpsichordist Anna Paradiso and London Handel Players with dancers, who all take centre stage on Friday 16 February, and Annabel Knight and members of the Royal Birmingham Conservatoire Recorder Department, Warwickshire Youth Waits, Musical and Amicable Society and Late Night Loops, a blend of old and new technology, all featuring on Saturday 17 February.
In between these performances, under-18s will be competing as part of the Birmingham Young Recorder Soloists' Competition, with 17 participants all hoping to secure valuable prizes given by Tim Cranmore Recorders, The Early Music Shop and Recorder Music Mail.
The Birmingham International Recorder and Early Music Festival closes on Sunday 18 February with the Walter Bergmann 30th Anniversary Celebration Concert, a special event commemorating the life and achievements of the recorder player and early music pioneer Walter Bergmann, three decades after his death.
Martin Perkins, Early Music Lecturer and Instrument Curator, Royal Birmingham Conservatoire, said:
"For many of us, the recorder evokes mixed memories of the school classroom, but it should not be underestimated, as it allows young performers to quickly develop their musical skills. Performed to a high standard, the recorder is a wonderful flute that can evoke both majestic and subtle sounds, yet comes with a playing technique that hasn't changed in its 700-year history.
"From Renaissance and Baroque greats to modern artists such as Kate Bush, Led Zeppelin and The Rolling Stones – not to mention various modern classical quartets – the recorder continues to inspire, providing the perfect gateway for people to learn more about Early Music, and we are delighted that our Festival will be able to showcase this incredible and versatile instrument.
"As well as a host of performers and practitioners, we're also delighted to be welcoming Professor Elizabeth Kenny for an illuminating seminar on lute and theorbo technology, while Conservatoire alumna Francesca Clements gives an introductory workshop for teachers and performers to demonstrate how educators can include live electronics within their music lessons. So, regardless of whether you are new to the recorder and Early Music or an aficionado, there really is something for everyone at this Festival."
A woodwind musical instrument, the recorder was first documented in Europe during the Middle Ages and enjoyed wide popularity in the Renaissance and Baroque periods, often referred to as the Early Music era.
Since the early 1990s Birmingham City University's Royal Birmingham Conservatoire has maintained a strong commitment to practice and performance of Early Music through an innovative programme of cross-departmental activities. All its students have the opportunity to study a period instrument or to have stylistic awareness lessons with specialist visiting tutors, and advanced performers can audition for Birmingham's renowned Ex Cathedra choir and orchestra.
Tim Carnmore's carrot recorder demonstrations will take place in the Level 2 foyer of the Royal Birmingham Conservatoire 2-3pm on both Friday 16 and Saturday 17 February.
Tim is a founding member of the London Vegetable Orchestra (LVO) in 2011 and alongside performing as Principal Carrot, he is also the group's Master Instrument Maker. Therefore, as well as preparing carrot recorders fresh for every performance, he also creates courgette trumpets, butternut squash trombones and pumpkin percussion.
Toast a loved one with Old Pulteney
This Valentine's Day, toast your loved one with a dram of Old Pulteney Single Malt Scotch whisky.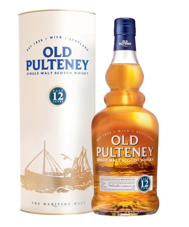 Old Pulteney's core collection is bursting with the power and subtlety of the sea, a reflection of the whiskies maritime heritage. The range of premium expressions appeal to all tastes and budgets to suit everyone, from the occasional whisky drinker to the seasoned enthusiasts.
12-Years-Old
The youngest of the core collection and called 'unashamedly excellent' by the prestigious Jim Murray's Whisky Bible', Old Pulteney's 12-years-old is the flagship expression in the Old Pulteney family. Matured wholly in air-dried, hand-selected ex-bourbon casks, the 12-years-old offers a smooth medium-bodied whisky boasting a sweet long-lasting finish. With its citrus and salty flavour notes, pair this whisky with some homemade fudge for an evening of indulgence.
RRP: £32
17-Years-Old
Aged in both American and Spanish oak casks, Old Pulteney's exclusive 17-years-old strikes the perfect balance between maturity and the distillery's signature coastal style. Slightly woody with a hint of butterscotch, sweet aromas of apples and pears work in harmony to deliver an unmatched flavour, favoured by whisky enthusiasts the world over.
RRP: £75
25-Years-Old
Mellowed for a quarter of a century, the 25 Year Old has matured in the invigorating sea air of Wick, giving it a subtle maritime flavour.
This elegant whisky began its journey in ex-bourbon American oak barrels for 22 years. Its spicy sweetness was later granted depth and colour by ex-oloroso Spanish oak butts.
A glimmering bronze colour, the expression opens with scents of heavy spices and dark chocolate followed by rum-soaked raisins, lime honey and punctuated with clean notes of orange peel and baked apples.
The flavour is firmly anchored in bitter chocolate and creamy vanilla with hints of toffee sweetness and crisp overtones of fresh lemon and coconut. The finish is long and spicy with a glimpse of dried fruit cake and exotic wood, ensuring each dram reflects its expert craftsmanship with a rich and satisfying taste. Appreciated by more finely tuned palates, this is the pièce de résistance from the core collection.
RRP: £300
Raise a dram to your loved one with Speyburn Single Malt Scotch Whisky
Give Speyburn Single Malt Scotch Whisky as a gift to your other half this Valentine's Day.
Crafted deep in the heart of Speyside, Speyburn is the only distillery to use the pure, fresh water from the Granty Burn stream, a major tributary of the River Spey. Since 1897, the stunning natural environment has resulted in an authentic and award-winning Core Collection boasting everything you want from a Single Malt Scotch Whisky.
Appealing to all tastes and budgets, and recently re-packaged, there is an expression to suit the occasional whisky dabbler and social spirit drinker to enthusiasts and connoisseurs alike.
Bradan Orach
Speyburn's Bradan Orach is an essential for any whisky drinker. Gaelic for 'Golden Salmon', the expression was named in honour of the world class salmon fishing found on the River Spey.
Energetic and appealing, this is the brightest member of the Speyburn range, distinguished by its light, golden amber colour. Matured exclusively in American oak ex-bourbon casks, this subtle, sweet and refreshing expression perfectly combines the delicate flavours of honey and vanilla, with green apple and lemon, resulting in a creamy, spicy and deliciously long-lasting finish.
Stockists: Sainsbury's (Scotland only) and selected independents.
RRP for a 70cl bottle: £27
10 Years Old
Speyburn 10 Years Old brings bold flavours and a long, smooth finish – a popular choice amongst whisky drinkers.
Recognised by its golden colour with amber highlights, this fine Single Malt is matured in a combination of American oak ex-bourbon and ex-sherry casks. Alongside a fresh lemon scent, the global favourite has a unique flavour with a sweet blend of toffee, butterscotch and vanilla and a subtle citrus tone – ideal for a cold and cosy winter's night by the fire.
Stockists: Booths (North of England chain) and selected independents.
RRP for a 70cl bottle: £32
15 Years Old
The stunning, Speyburn 15 Years Old is the newest, addition to the Speyburn core range.
Fifteen years maturing in American and Spanish oak casks have allowed this bold whisky to embrace the rich, natural elements of Speyside. Amber with golden highlights in appearance, this stunning dram has the aroma of dark chocolate, vanilla, orange, raisins and spice. The taste is full-bodied, with notes of citrus fruits and a creamy, warm and long-lasting finish.
Stockists: Independent and specialist retailers.
RRP for a 70cl bottle: £60
Speck phone cases designed to take an impact. They also showcase beautiful designs!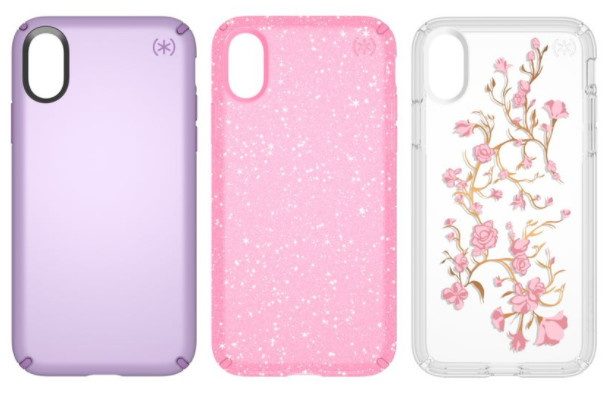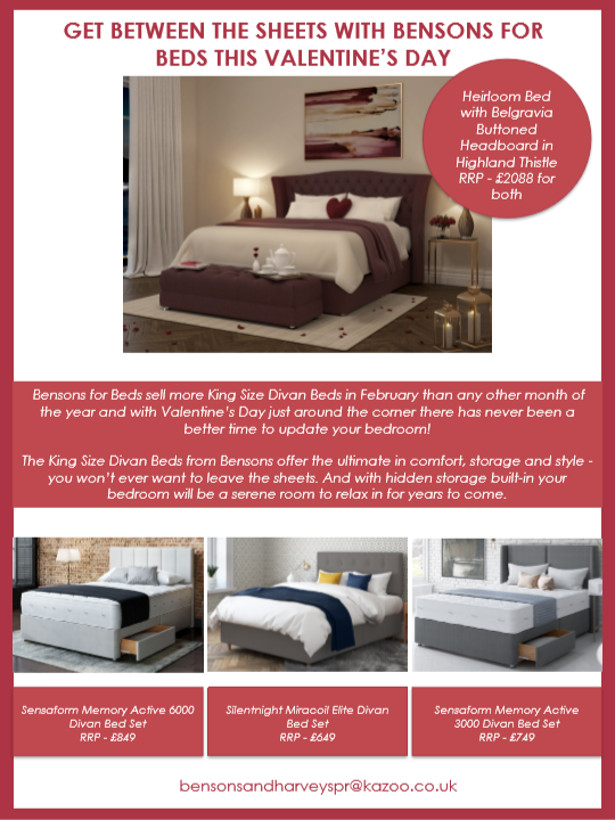 Chocolate and Strawberry ice cream launches for Valentine's Day

With Valentine's Day around the corner, Simply Ice cream has created a flavour made with chips of Belgian chocolate and real strawberries combined to create the ultimate aphrodisiac dessert.
The combination seemed an obvious one to try, strawberries have long been linked to Valentine's Day, with perfect little red heart shaped forms, they were said to be the symbol of Venus, the Goddess of love. And chocolate has been used as an aphrodisiac for thousands of years and has more recently been proven to make us feel happier. When the two are put together the flavour is heavenly and the texture really interesting and complex.
"This delicately flavoured ice cream is made using strawberries grown locally in Kent and rich, dark Belgian chocolate. Chocolate and Strawberry Ice Cream has a rich indulgent creamy texture with chunks of real strawberry pieces and chips of chocolate to give a really luxurious taste sensation for your Valentine." Says Sally Newall, Managing Director of Simply Ice Cream.
The Chocolate and Strawberry flavour will be joining Simply Ice Cream's multi-award winning range available in 500ml tubs from restaurants, farm shops, fine food stores, delicatessens, cafes, tea rooms and restaurants across Kent, Sussex, Essex, Surrey and London.
Simply Ice Cream is made by a small team in Kent producing ice cream the old fashioned way, by hand, in small batches using only locally sourced Kent ingredients (where possible), natural flavours and seasonal fruits. The ice cream is free from any syrups, mixers, additives or preservatives, offering just pure natural goodness and flavour for all the family.
www.simplyicecream.co.uk

Love Shake baby: Ed's Diner launches chilli and chocolate aphrodisiac milkshake

Americana inspired restaurant, Ed's Diner, has created the ultimate 'Love Shake' combo meal to get pulses racing this Valentine's Day. The bundle, available in all restaurants nationwide* and via Deliveroo, includes a limited-edition Love Shake laced with renowned aphrodisiacs, spicy hot chilli and rich dark chocolate – as well as one of Ed's juicy burgers and a side of fries.
The limited edition silky smooth 'Love Shake' contains chilli peppers packed with capsaicin, to promote circulation, and increase the sensitivity of nerve endings; combined with dark chocolate, rich in l-arginine and phenylethylamine, that supports the blood flow and increases serotonin levels, the perfect ingredients needed to make sure Valentine's Day goes off with a bang on the 14th of February.
Sam Wignell, Brand Director of Ed's Diner said:
"At Ed's Diner we've made it our mission to spice up Valentine's Day for the nation this year. We're waving goodbye to boxes of chocolates, and limp roses and hello to the only gift you need to give on the 14th of February! Our spicy 'Love Shake' combo, packed with passion is sure to get the consumer's heart racing whether it's for a hot lunch date or a night in with a take out. We're sure whoever eats it will be well on their way to getting saucy this Valentine's."
Available from any Ed's Diner nationwide*, or on Deliveroo on the 14th-15th of February, the "Love Shack Combo" meal priced at just £10.00, won't break the bank and is sure to let that special someone know you only have fries for them.
*Excluding South Mimms & Liverpool Street Station
A new blend of limited edition rum from BACARDÍ® and Major Lazer – the brand's first ever rum variant collaboration in its 155-year history!
Recipes below for some Caribbean-inspired cocktails, perfect for an alternative night in on Valentine's Day.
Perfect for rum lovers and Major Lazer fans, why not treat you and your partner to a brand new, limited edition blend of rum by BACARDÍ® X MAJOR LAZER this Valentine's Day.
With a warm silky body and notes of tropical fruit, cedar, almonds and vanilla, BACARDÍ® X MAJOR LAZER LIMITED EDITION rum is a truly unique blend being the brand's first ever rum variant collaboration in its 155-year history. A result of the brand's passion for music and creative partnership with the electronic music trio, Major Lazer, Diplo, Jillionaire and Walshy Fire worked with BACARDÍ Maestros de ron (Master Blenders) to create a one of a kind rum that is aged for a minimum of three years.
The limited edition bottle is available now for £20 on Amazon.co.uk, just in time for Valentine's Day!
If you're planning a romantic night in and want to impress your partner with a delicious cocktail, why not try these four Caribbean-inspired drinks all made with BACARDÍ X MAJOR LAZER LIMITED EDITION rum that are sure to spice up your evening. Each cocktail – from the zingy Tropical Storm to the refreshing Walshy Cooler – is perfectly balanced with tropical flavours you'd want from any Caribbean-inspired drink.
Recipes for each cocktail can be found below. If you require further information or imagery, please let me know.
Cocktail
Recipe
Tropical Storm
• 50 ml BACARDI Rum Major Lazer Limited Edition
• 100 ml ginger beer
• Lime wedge
Trinidaddy
• 50 ml BACARDI Rum Major Lazer Limited Edition
• 50 ml club soda
• Dash of bitters
• Lime wedge
Mississippi Rum Punch
• 50 ml BACARDI Rum Major Lazer Limited Edition
• 50 ml pineapple juice
• 50 ml apple juice
• Dash of bitters
Walshy Cooler
• 50 ml BACARDI Rum Major Lazer Limited Edition
• 100 ml coconut water
Foolproof Valentine's Day Gifts for Men
Eight thoughtful, practical and experiential gifts to show your love this Valentine's Day
For the Eater: Firehouse Subs®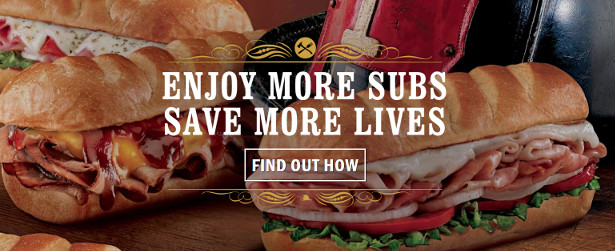 Satisfy your man's hunger this Valentine's Day – whether it be a quick lunch break or after a hard day's work. A hot sub, steamed and piled high with the highest quality meats and cheeses served "Fully Involved®" with fresh produce and condiments will fulfill any craving. A Firehouse Subs gift card is a quick and easy way to treat the guy who loves to chow down on a hearty meal. You can conveniently buy and send Firehouse Subs gift cards online and users can earn rewards for frequent visits. You can feel good about this gift too as a portion of every purchase benefits the Firehouse Subs Public Safety Foundation®. Visit FirehouseSubs.com for more.
For the Creative: Pilot Pen's Precise Rolling Ball pens
Whether your Valentine is a recreational doodler or professional artist, encourage their creative passions with a pen designed for delighting in the details. Perfect paired with a sketch pad and wild imagination, premier writing instrument company Pilot Pen's Precise Rolling Ball pens feature a precision tip, modern design and incredibly smooth ink for drawing the fine line between good and great – and in this case, maybe even between like and love. Pilot's Precise pens are available in capped and retractable varieties, as well as two point sizes (much like your Valentine — fine and extra fine) via target.com.
For the Adventurer: Cooper Tires
If your valentine likes to get out and explore, the Discoverer STT Pro™ is the perfect unexpected gift. For serious outdoor adventurers who encounter a lot of off-road driving and need to rely on their tires to get them through thick mud, gravel and even over rocks, the Discoverer STT Pro™ is the toughest, most capable off-road tire Cooper® offers to date. Designed for extra toughness, and able to resist damage from hazards on or off the trail, you can count on the rugged durability of the tire in almost any terrain. Visit coopertire.com for more information.
For the Athlete: TPC Sawgrass
Score a hole-in-one by gifting the golfer in your life a TPC Sawgrass ultimate golf getaway — home of THE PLAYERS Championship, one of golf's most famous courses. With accommodations available at the adjoining Sawgrass Marriott Golf Resort & Spa, the package allows guests to walk the same fairways as golfing legends — the ultimate PGA TOUR experience.
Package includes:
One round of golf on the PLAYERS Stadium Course.
$100 merchandise gift card.
One-hour lesson at the new PGA TOUR's Performance Center at TPC Sawgrass.
Opportunity to book guest fees on golf course at discounted rates.
Additional information, including blackout dates, is available at tpc.com/sawgrass/special-offers/.
For the Fashion Forward Gentleman: Gold Toe
If your man has a penchant for classic style or is a sucker for a great sneaker, show your valentine he's your 'sole' mate with the gift of Gold Toe socks. Combining unmistakable style with trademarked cutting-edge technology, Gold Toe's Fresh 24/7 technology will help your bae put his best foot forward with the ultimate comfort and confidence – no cold feet here! With soft rayon, nylon, or cotton yarns to compliment a perfectly tailored slack, fun novelty socks to match his sense of humor that won you over, staple white crews found gracing the runways at Paris Fashion Week, and so much more, Gold Toe will help ensure your man's style is as golden as his heart. Available at GoldToe.com.
For the Smart-Home Enthusiast: Hunter Fan Company
Put a unique spin on this year's gift with Hunter Fan Company's "sweet" of SIMPLEconnect™ smart fans. Starting at $299, give your favorite voice assistants a home on your ceiling, compatible with Apple HomeKit, Amazon Alexa and Google Assistant. Available in more than 13 different finish and style combinations, these smart-home ceiling centerpieces are easy to install and provide a stylish and effortless way to control your home environment and comfort, sure to blow your loved one away. To learn more or purchase a Hunter SIMPLEconnect™ smart fan, please visit Hunterfan.com.
For the Sweetheart: Tastykake
The best way to a man's heart is through his stomach, right? This year, squash the shopping struggle and treat your beau to some special sweet treats from Tastykake. For a limited time only, Tastykake is offering Tender Loving Cakes, sweet coconut cakes coated in a layer of smooth dark chocolate, and Sweetie Cakes, cream-filled chocolate cakes topped with sweet red icing and festive heart-shaped sprinkles. Delicious and perfectly shareable, Tastykake's Valentine's Day treats are the perfect sweets for your sweetie. To learn more and find where Tastykake is sold, visit Tastykake.com.
For the Wellness Warrior: Youfit Health Clubs
For the Valentine that prefers crunches to chocolates and treadmills to teddy bears, or for the man looking to kick his New Year's resolution into action or work off that Valentine's Day dessert, give the gift of wellness with an all-access gym membership. National fitness center chain Youfit Health Clubs' inclusive Lime Card membership provides all the resources needed to maintain a healthy body and healthy heart (in addition to your love, of course), including access to Youfit Health Clubs nationwide, tanning and massage facilities and unlimited guest privileges – after all, couples who workout together, work better together! Even better for both your budget and your babe, all new members are eligible to get started for $0 down for a limited time. To learn more about Youfit Health Clubs and find the nearest Youfit location, please visit youfit.com.
Become one this valentine's day with the Harmonies Collection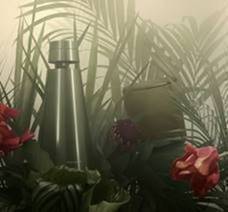 The Harmonies design is based around a lush and organic Infantry Green tone and brings nature into the home with natural, earthy colours. The collection encompasses a selection of five carefully selected wireless speakers connected to each other in a multiroom setup. The Harmonies will bring you and your partner together for now and encourage solidarity all year round through Bang & Olufsen's Multiroom technology and state of the art speakers.
– BeoSound 1: £1,085
– BeoSound 2: £1,475
– BeoSound 35: £1,595
– Beoplay A9: £1,849 – £1,949
– Beoplay M5: £529
Harmonies by Bang & Olufsen: Connected by nature
This winter Bang & Olufsen is introducing a new limited collection of our wireless speaker systems, in a lush shade of green.
The new Harmonies Collection fuses the cool Nordic minimalism of Bang & Olufsen design with a breath of natural green colour tones. The collection encompasses a selection of five carefully selected wireless speaker systems from Bang & Olufsen, and is the latest offering of alternative style choices that match the current design trend towards bolder and more colourful home interiors.
Shades of green
The Harmonies Collection design is based around a lush and organic Infantry Green tone. On aluminum surfaces Infantry Green will vary from a dark golden tone to an alluring green, depending on the reflections and intensity of light. Similarly, the fabrics used in the collection will trick the eye as it appears both green and earthy brown from different angles and in different lighting.
Right now, a wave of organic inspired trends sweep through interior design. Dark earthy tones and shades of green are invited in to set a new mood for home decoration. Growing your own outdoor or indoor 'urban garden' is reflected in colours chosen for walls, furniture and home accessories – all in matching earthy and leafy hues.
"At Bang & Olufsen we continuously absorb trends, process them and make our own distinct interpretations of them. We always strive to create something both new and timeless. In this case, we developed our own tone of green with a monochromathic look through all the different materials, visually tying together the products", says Kresten Bjørn Krab-Bjerre, Concept Manager at Bang & Olufsen.
Perfect harmony for modern homes
The name Harmonies derives from the word harmony which describes an orderly and pleasing combination of different elements. Just as harmony in nature or music this selection of wireless speakers in the Harmonies Collection are not only aesthetically aligned – they also perform technologically in a perfect symbiosis.
The speakers are equipped with the Bang & Olufsen multiroom functionality, which allows you to have the speakers play different music in different rooms or seamlessly connect to have one tune flow throughout your home.
By providing excellent sound performance and optimum connectivity with absolute freedom of placement – in combination with new colour options – the Harmonies Collection is designed for modern flexible living. These wireless speaker systems easily adapt to the rhythm of everyday life and different domestic settings.
The Harmonies collection
The new colour toned collection encompasses a variation of elegant wireless speaker systems:
BeoSound 1 and BeoSound 2 in Infantry green anodised aluminium
BeoPlay A9, which has brass-toned aluminium ring, Infantry green woven front Kvadrat fabric and smoked oak wooden legs.
BeoPlay M5 with brushed Infantry green aluminium top and infantry green woven Kvadrat fabric
BeoSound 35 with brass-tone aluminium cabinet, Infantry green fabric cover, and black aluminium table stand.
The Harmonies Collection is a limited collection and will be available in the Bang & Olufsen retail stores on the company's 92nd birthday, November 17th, 2017. The products carry the same price tag as the standard variants.
STOKE PLACE COUNTRY HOUSE HOTEL LAUNCHES VALENTINE'S DAY PACKAGE AND MOTHER'S DAY LUNCH OFFER
Stylish and relaxed Country House Hotel Stoke Place is launching its Valentine's Day package and Mother's Day offers for 2018.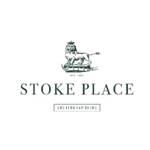 Stoke Place is a Grade II listed 17th Century Queen Anne Mansion house built by a royal chef in 1690. Surrounded by 26 acres of serene 'Capability Brown' landscaped parkland, the hotel has all the charm and rural tranquility of a countryside location but with a stylish and relaxed modern interior.
Stoke Place has 39 unique and beautifully decorated bedrooms including a number of junior suites, 10 Garden Rooms in a secluded orchard and Gatehouse rooms . It is a leading destination for weddings, conferences, business trips, romantic weekend breaks, team building events and parties. After being recently extensively refurbished but still full of original period features, this charming country house now effortlessly combines modern luxury with classical style.
BRING YOUR PARTNER AND YOUR TRUE LOVE AT VALENTINE'S DAY – DOG FRIENDLY STAY: Stoke Place is launching a very special Valentine's Day package for those who might be torn between taking their partner away and their 'true love' or canine friend. Recent research revealed that 47% of those with a significant other said it was more emotionally difficult to leave their dogs when they go away than it is to leave their human partners. At Stoke Place, they don't have to choose on Valentine's Day weekend with 14 bedrooms that can accommodate dogs and a full 26 acres of ground perfectly suited for dog walking. Dog owners can dine with their dog in the beautiful butterfly bar. Valentine's Day weekend bedrooms start at £155 and a small cleaning charge of £30 is added for those staying with dogs.
Couples wishing to dine in the King & Lamb restaurant can enjoy a five course meal with a glass of champagne for £60 per person. Extend the evening with an overnight stay, a bouquet of roses for your loved one, homemade chocolates and traditional full English breakfast from £275 per night.
TREAT YOUR MOTHER TO LUNCH AT STOKE PLACE AND HAVE A FREE FAMILY PORTRAIT: Stoke Place is launching an extra special Mother's Day gift included with every three course Mother's Day lunch. Guests bringing their beloved mothers in to the Michelin Recommended King & Lamb Restaurant will be photographed by a professional photographer to have a family portrait to keep for years to come at no additional cost. The stylish Queen Anne Mansion house provides the perfect backdrop for the treasured family picture. Stoke Place's Mother's Day lunch is priced at £35 for three courses and kids meals are £15. All the dishes at Stoke Place are carefully prepared using only the finest quality, locally sourced free range ingredients and uses produce from its very own Victorian Kitchen Garden situated on the estate. Stoke Place is also on The Good Food Guide.
Stoke Place boasts a remarkable history. Built in 1690 by Patrick Lamb, the cook for the Kings and Queens of England including Charles II, James II, Mary and Queen Anne, the building has a history of wonderful Royal cuisine. Lancelot 'Capability' Brown was commissioned by Field Marshall Sir George Howard to landscape the estate grounds of Stoke Place in 1765 and the now world famous garden architect created the signature parkland with its lake and islands that remain today.
Purchased in 2016 by the Cairn Hotel Group, one of the UK's leading hotel groups, Stoke Place is one of the Group's handpicked 'Cairn Collection Hotels', selected for its idyllic location and history. Stoke Place is a service-led hotel that prides itself on outstanding service and exceptional food and drink.
https://www.thecairncollection.co.uk/hotels/stoke-place/
Whether it's a long distance relationship across the country or an overseas job that keeps couples apart, there are still ways that they can get gifts sent to their significant other no matter where they may be. You can even send gifts to your friends no matter where they live. I thought that you could include the courier comparison site My Parcel Delivery for all the couples that can't spend the special day together.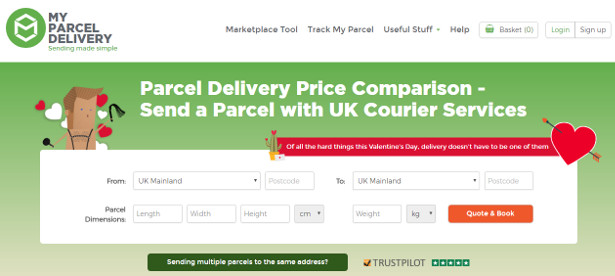 My Friend Charlie
Send a single friend on a dangerous date night or let them try their luck at poker!
We all have that one friend who needs a bit of a kick up the…. (ahem, encouragement) when it comes to dating and at MyFriendCharlie we've come up with a way to help. In order to make dating less naff we organise and host out-of-the-ordinary dating events. You can Live Dangerously at axe throwing or Get Quizzical over a glass of wine.To us anti-valentines events are so last year so, to mix things up this year we're hosting a 'Chips' & Wine poker night in Mayfair! Sign up your single mate, or your single self, dig out that tux and join the crowd for a great night out. We've been described as "the TimeOut of dating events". Pretty cool, you're damn right!
http://myfriendcharlie.co.uk/events/#!event-list
www.myfriendcharlie.co.uk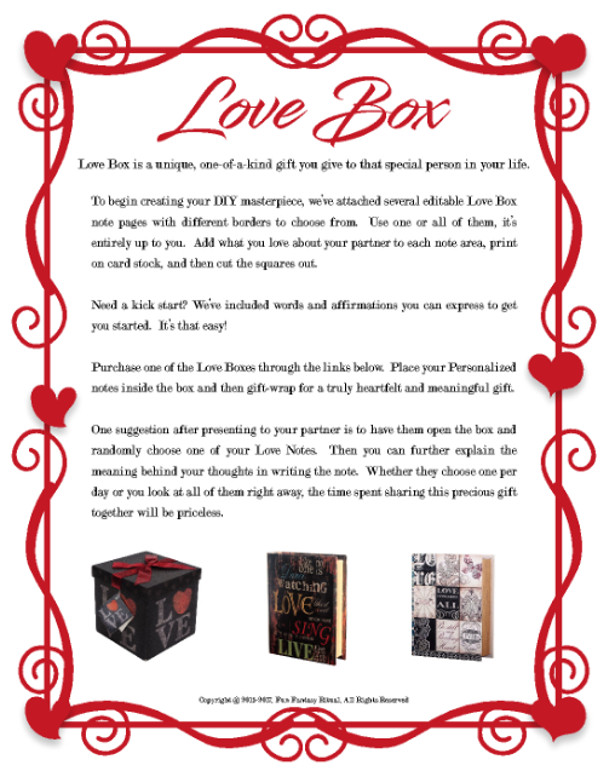 A unique downloadable custom product: Love Notes it retails for only 10. So extremely affordable. That makes a great heartfelt gift that is personalized for any stage of a relationship. It includes fillable PDF's that hour write heart felt notes on and then find a great container to wrap them up in. IF you would like a sample just let us know and we can email you. This is so great for an inexpensive last minute do it yourself gift.
Prynt Pocket
Description: Turn your smartphone into an instant camera! Print photos within seconds or watch your photos come to life with a video clip surprise using augmented reality.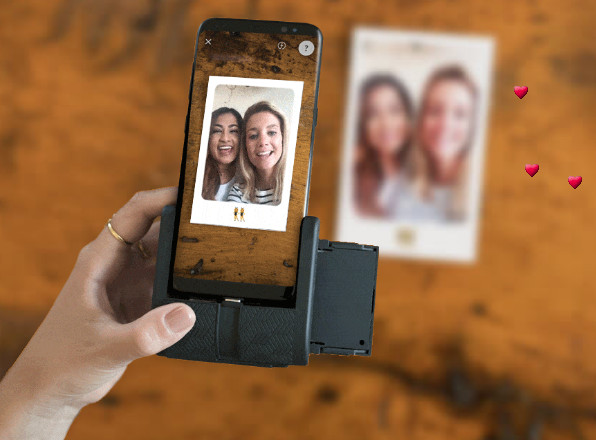 Through the Prynt app, you can share your photo and video creations across all social channels & deck out your books, laptops, and more with our ZINK sticker paper.
No ink, WiFi, or Bluetooth required, making it perfect for everyday use and while on-the-go!
Price: $150 (USD)
Where to buy: Prynt.co & Amazon
Available in Lavender, Mint, Grey & Graphite
Change Co. is a lifestyle brand focused on changing the world through small actions.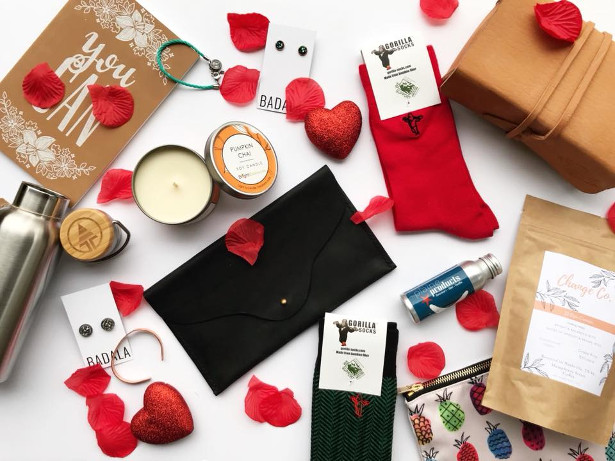 They believe that consumers have the power to change lives and industry standards by supporting companies that are committed to improving the world through their products. Change Co. created a curated, online marketplace to make it easier for customers to seek out the modern beautifully-made products that they already purchase but that supports the common good. Every product that is featured gives back in a meaningful way, shines a light on some of the most important causes the world faces today, and is perfect for Valentine's Day! Some of Change Co.'s most popular items are their bundles, with the Modern Woman +, and Modern Man bundle being the favorites! The Modern Woman+ bundle was curated for the woman with simple and classic style. This bundle features a hand stitched leather Mia clutch that supports artisans in Haiti, your choice of hand made earrings that empower women in Honduras, a hand stitched two panel scarf that supports education for girls in India, and a copper cuff that is hand stamped by survivors of human trafficking. For the guys, our Modern Man bundle is packed with your choice of bamboo dress socks that support gorilla conservation, a stainless steel thermos that plants ten trees, and a hand stitched dopp kit that supports artisans in Haiti. These are the perfect gift for the sweetheart in your life that has a big heart, and if you're looking for a single item vs. a bundle of goodies, the marketplace is full of purposeful items just like these! For Valentine's Day, Change Co. is offering 20% off their entire marketplace with code: LOVE Visit www.changeco.us for more information!
LOVE IS IN THE SWIVEL-CHAIR FOR LONDONERS

Omnibus poll shows that Londoners are the most likely to find love in the workplace
People in the North East are most likely to give a card to someone they don't know
As Valentine's Day approaches, people across the country are making romantic plans. Some people use February 14th to show affection to their nearest and dearest, while others take the opportunity to approach a secret crush.
Results of a national Omnibus poll for greetings retailer Clintons gives a UK-wide perspective of where romances are most likely to blossom, alongside the daffodils and primroses, this year. [1]
18-24 year olds are most likely to get in on the office dating scene, with twice as many admitting to giving colleagues Valentine's notes than those between the ages of 55 and 64. London is the UK's epicentre for workplace romances. According to polling numbers, Londoners are the most likely group in the UK to give a Valentine's Day card to a colleague, almost twice as likely as people in Yorkshire, and nearly four times as likely as those in Northern Ireland.
The below table outlines where UK regions rank in terms of those most likely to send cards:
Within the office
To a partner
Ranking
Region
Ranking
Region
1
London
1
East
2
West Mids
2
North East
Northern Ireland
3
South West
3
South East
4
North West
4
South West
Wales
5
East Mids
Scotland
Scotland
6
Yorkshire North West
5
East Mids
7
West Mids & Wales
South East
8
London
6
North East
7
Yorkshire
8
East
9
Northern Ireland
The poll also finds that North Easterners are the most daring, as they are the most likely to give a Valentine's card to somebody they don't know. Respondents from Northern Ireland are least likely to make the spontaneous step. Nationally, those aged 35-44 years are most likely to approach a stranger.
When it comes showing love to your existing partner, Londoners are behind the pack, with less than half (47%) saying they would give a card to their loved one on February 14th. In London, romantic gestures on Valentine's day seem to be the work of the love seekers, not those who are already off the market.
Nicola Miller, Head of Cards at Clintons said: "We appear to be a nation of romantics and for many of us, February 14th is an important day on the calendar. Valentine's Day can be the perfect opportunity to make your feelings known or to deliver a personal and thoughtful message to the one you love."
It is believed that Valentine greetings were popular as far back as the Middle Ages, though written Valentine's didn't begin to appear until after 1400. The oldest known valentine still in existence today was a poem written in 1415 by Charles, Duke of Orleans, to his wife while he was imprisoned in the Tower of London following his capture at the Battle of Agincourt.
With Valentine's Day fast approaching, many of us will already be thinking about getting special gifts for their significant others. Why settle for the usual run-of-the-mill presents (read: flowers and chocolates) when you can be uncommon – and practical – at the same time?
Tap into your unconventional side and give the gift of sound this Valentine's Day! These ultramodern and easy-to-use Jabra headsets come in many types and colours, so there is a Jabra headset out there for everyone.
Best part? You can be assured your love will be thinking of you every time they use their Jabra headsets – and trust us, they will be using it all day long.
Engineered for love

Missing your long-distance lover? Fret not. Even if your significant other is oceans away from you, the Jabra Elite 65t can ensure that your conversations are crystal clear and as good as being there. These earbuds are designed to seamlessly and instantly connect to your smartphone, Alexa, Siri or Google Assistant, making it the perfect addition to your day-to-day life. The Elite 65t also boasts 15 hours of battery life with the cradle and five hours of listening time in one charge – making sure your partner can enjoy love songs all day long. From true wireless to true love, watch how this couple took the Elite 65t on their love journey.
Not only roses are red
Always on the move and taking your music with you everywhere you go? Make a bold statement this Valentine's Day and swap out the red roses for this Cayenne Red Jabra Move. With up to 8 hours of music time, these headphones are perfect for music-lovers out there. Move seamlessly between music and calls directly from the headphones. Not feeling the bright red? No problem – Jabra Move also comes in Cobalt Blue, Coal Black and Gold Black, so make your pick!
The perfect match
This one's for those that hold many roles – functioning as a corporate superstar and a music enthusiast all rolled into one. Designed specifically with on-the-go working professionals in mind, the Elite 25e boasts an unrivalled 18 hours of battery time so you can be rocking out to your favourite tune during your daily commute, while seamlessly taking calls (from your significant other, of course) in between completely unfazed by all the background noise.