The ER-SB40-K Beard, Mustache and Hair Trimmer offers the highest cutting speed in Panasonic history. Equipped with an advanced blade with wide tip with 19 length settings, plus a waterproof design ($149.99).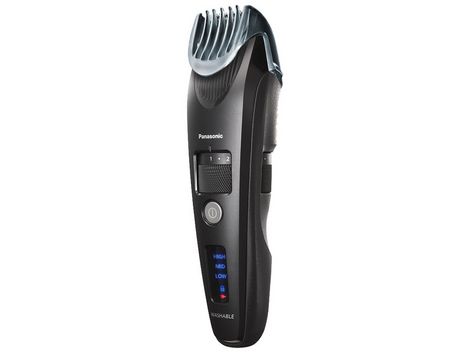 A serenade from you to them

​And so I offer to you serenades for your girlfriends, wives, sisters, grandmas/pas & mothers. A gift idea for Valentines Day, birthdays, and anniversaries. A gesture to say "I'm thinking about you", "I love you", and just because.
How it works: we use Face Time, or Skype at the designated time and I play you and your girl (or just her if you'd like) 3 songs. It's about 15 minutes. I play cover songs and originals (and will provide a list to choose from).
If you want a longer serenade, there is an option for that.
If you want me to write an Original Love song just for your girl, there is also an option for that. I will need at least 3 weeks notice for that option.
Also included- all serenades will be video recorded so you have them to watch forever​
3 SONG SERENADE
5 SONG SERENADE
3 Songs are $50
5 songs are $70 (15% savings)​
DELUXE ORIGINAL SONG
​
An original song is $500. I need at least 3 weeks to gather information, write the song, and then record it. Yes, you will get a professional recording of your song:) And a credit in the notes.
Recommended- a good set of speakers to plug your phone or computer
What people are saying:
"That was amazing and you are so special. Thank you for sharing your beautiful voice with us."
"I loved the personal little acoustic session and will probably do one again with you at some point."
Dana Carmel is a passionate singer-songwriter and top-liner. She is an NYU Music major (graduating cum laude) and has been profiled in both Bleep and Pen's Eye View and received accolades fromsongoftheyear.com, where her song "Fighter" became a semi-finalist and "Castle" was praised as a runner-up.
Personal Training Sessions with Ross Steiner- The Trainer For Athletes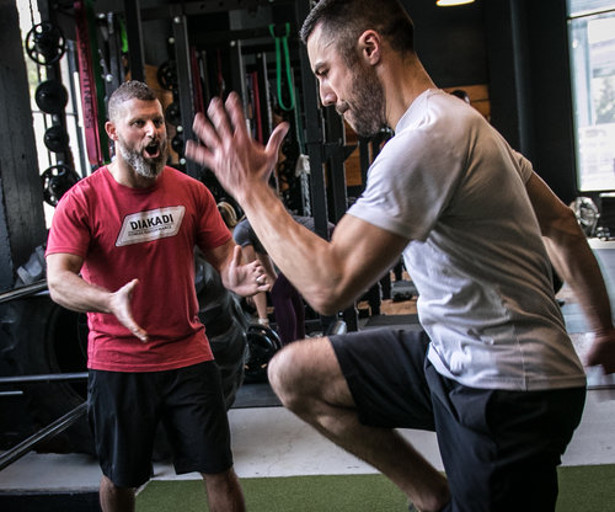 With over a decade of experience in the fitness industry, Ross Steiner is founder of Steiner Strength Method-– a training method designed for true athletes to maximize their potential in achieving higher levels of performance in both their fitness and their daily living. The structure of each client's program is based off of his extensive study of the biomechanics of strength training, powerlifting, Olympic style weightlifting, plyometrics, speed development and conditioning. His work as a sports performance coach with Stanford football, Mission Football and hundreds of individual athletes has fully developed his strength and conditioning knowledge base and allowed him opportunities to work with D1, NFL, and elite level athletes such as Andrew Luck, Coby Fleener, David Decastro, and Jonathan Martin. Ross closely monitors each client's program, making adjustments as needed, in order to precisely push and motivate clients to obtain optimal results without injury. He compliments each training program with a customized nutrition strategy built to aid in the achievement of every client's performance goals. To purchase sessions with Ross, visit www.steinerstrength.com.
Valentine's Day is a mere few days away! Perhaps your dinner reservation is already in place, or perhaps not – but either way, have you thought ahead to what you'll be sipping on and dining on that evening?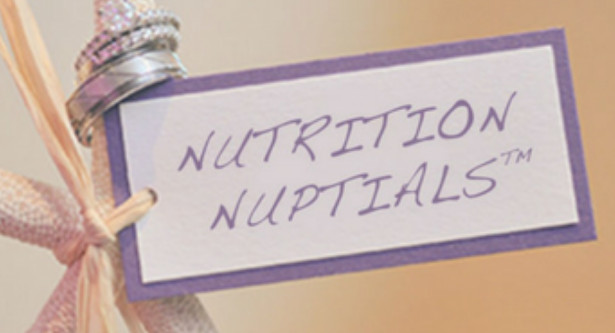 Registered Dietitian Nutritionist Mandy Enright ofNutrition Nuptials suggests your readers enjoy their food, and their sweetie, this February 14th. Mandy suggests "everything in moderation" but there's no sense in depriving ourselves of that occasional dip into the luxurious dark chocolate box!
In addition to chocolate, there are hidden gems found in certain foods that can increase the sexiness of a meal and maybe even spark some after-dinner delight. Certain foods have been well-researched on their aphrodisiac properties, for example, chocolate, strawberries, figs, oysters and champagne. But what about the less well-known sexy foods that influence our heart and brain, which in turn can lead to some sexy side effects?
Would you believe coffee, eggs, beets, honey, watermelon and saffron all fall into the sexy foods category? Mandy would love to set up a time this week with you to share details about how these "sexy" foods and more excite our bodies. Let me know if you need anything more or wish to speak with her!
Hawkin's Bazaar Giant Wine Glass – £12.00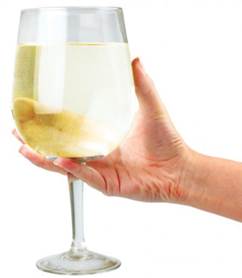 www.hawkin.com
Missing that special someone for Valentine's Day? This giant wine glass can easily fit an entire bottle of wine and goes great with Bridget Jones' Diary.

Top 5 Romantic Spas for Valentine's Day Wellness Escapes

With Valentine's Day around the corner, discover the best spa and wellness experiences to show your 'special someone' just how much you care. If you're looking for a gift that will go straight to the heart, Health and Fitness Travel, the wellness holiday specialists unveil the best romantic and radiance-giving getaways to help you rediscover romance and time just for you. From a tranquil healing spa in sun soaked Cyprus, to an unforgettable pampering experience amongst exciting wildlife in South Africa, fill your love bubble with blissful harmony at one of these perfect-for-two holistic spas.
Cyprus: Ayii Anargyri Healing
Combine idyllic settings with indulgent treatments on Ayii Anargyri's blissful healing spa programme. Love will truly be in the air as you unwind together in the tranquil and inviting environment this spa brings. Re-balance with mineral rich spa treatments, nourished with natural spring water that is also channelled to their three treatment pools. Once you've achieved an emotional equilibrium, head to one of their gourmet restaurants for a romantic meal, compiled of refreshing Mediterranean cuisine and an extensive wine collection.
Health and Fitness Travel (0203 397 8891 healthandfitnesstravel.com) offers 7 nights at Ayii Anargyri from £1,250pp. Price includes full board, with a spa programme, return flights and transfers.
Italy: Borgo Egnazia Pamper
Turn Valentine's Day into a romantic weekend getaway to the holistic heart of Puglia, Italy on Borgo Egnazia's indulgent pamper spa programme. Spoil your partner with romantic luxury at this candle-lit spa, with a trio of three innovative spa treatments that will leave you both fully revitalised. Experience the soothing effects of the sea with a rejuvenating salt water massage, to relax and purify the mind, body and soul. The expert hands of Borgo Egnazia's therapists will have you wishing for a weekend wellness getaway every Valentines Day.
Health and Fitness Travel (0203 397 8891 healthandfitnesstravel.com) offers 2 nights at Borgo Egnazia from £1,170pp. Price includes breakfast, with a spa programme, return flights and transfers.
Portugal: Pine Cliffs Awakening of Senses
Dripping with decadence, Pine Cliffs offers a couple's spa experience that exceeds all expectations. Refresh yourselves with fragrant Ayurvedic treatments and cleansing juices to have you glowing on the inside and out. With spa treatments that envelope you in aromas such as orange blossom and jasmine, this programme is sure to have your head in the clouds for a Valentines experience bursting with romance. This programme leaves no time for boredom; endlessly exciting your senses with activities such as paddle boarding, personal training, yoga and even tea tasting.
Health and Fitness Travel (0203 397 8891 healthandfitnesstravel.com) offers 6 nights at Pine Cliffs from £1,920pp. Price includes full board, with a spa programme, return flights and transfers.
South Africa: Karkloof Safari Spa
The couple that travel together, stay together – right? Well this year, up your Valentines game with a long-haul spa break to Karkloof Safari Spa in South Africa. A one-of-a-kind romantic oasis awaits you, with an added adventurous element of astonishing wildlife surrounding the resort. Relax together at the award-winning spa and indulge in a wide range of exotic spa treatments from uplifting grapefruit facials to black pepper scrubs. After a fruitful cleanse, discover the jewels of the African jungle with a fascinating Safari game drive, for memories that will last a lifetime.
Health and Fitness Travel (0203 397 8891 healthandfitnesstravel.com) offers 7 nights at Karkloof Safari Spa from £4,650pp. Price is all-inclusive, with a spa programme, return flights and transfers.
Sri Lanka: Santani Re-balancing Bliss
For the ultimate in luxury romance, treat yourselves to an unforgettable wellness spa experience along the verdant hills of Sri Lanka. Indulge with soul-lifting treatments for a transformative re-boot and build internal strength with a range of activities to boost fitness levels and enhance physical endurance. Reconnect with each other and reach a new level of consciousness for a truly bespoke wellness experience. Recalibrate from head-to-toe with group yoga, guided hikes and a calming dip in the salt-water pools for the ultimate Valentines experience.
Health and Fitness Travel (0203 397 8891 healthandfitnesstravel.com) offers 7 nights at Santani from £2,540pp. Price includes accommodation, full-board, with a spa programme, return flights and transfers.
For advice, guidance and booking visit www.healthandfitnesstravel.com or call 0203 397 8891
Searching for that perfect light for your space?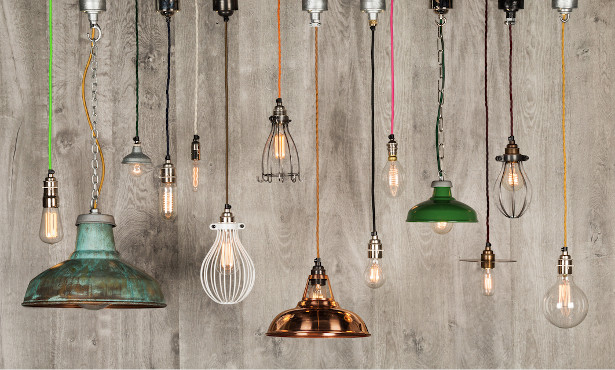 The 'Made For You' online configurator from www.urbancottageindustries.com allows you to design your very own bespoke lighting.
The first and only next day bespoke lighting service, create your ideal combination choosing from the colour of fabric cord, shade shape, bulb and more…
Your tailor-made light will then be built, tested and delivered to your door in an amazing 24 hours!
www.urbancottageindustries.com
GIVE THE PERFECT GIFT THIS VALENTINE'S DAY
Spread some love with the William Grant & Sons UK line up of whisky treats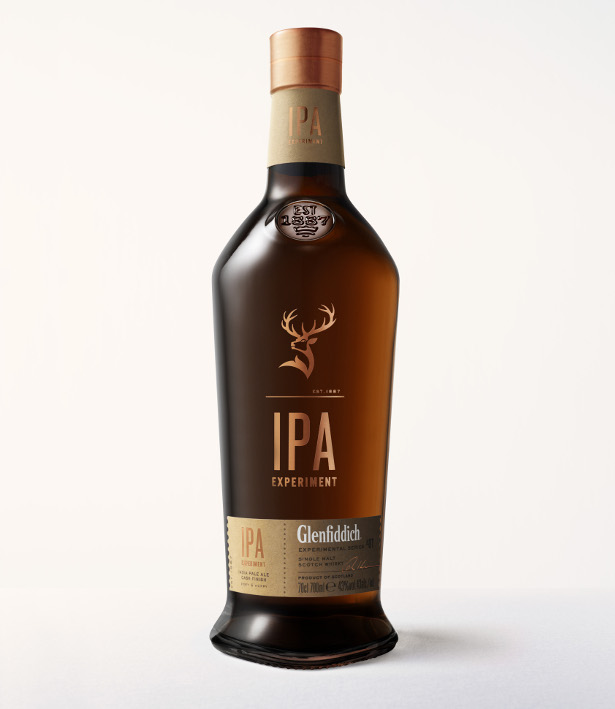 With Valentine's Day just around the corner, William Grant & Sons UK has a range of whiskies that are the perfect romantic treat for your loved one. Pair with a candle-lit dinner or simply enjoy a dram on the rocks for an Monkey Shoulder Bottle Shot – 750mlevening to truly cherish.
ONE FOR NEW LOVERS
Whether your partner's whisky preference is a dram on the rocks or mixed in a cocktail, Monkey Shoulder appeals to those starting their whisky journey. With a cheeky disregard for tradition and commitment to unconventional serves, Monkey Shoulder offers great Scotch to a new generation of whisky drinkers.
Monkey Shoulder RRP of £28.09
ONE FOR AN EVENING OF EXPERIMENTATION
If you want to rip up the Valentine's rule book, then the Glenfiddich IPA Experiment is right up their street. Treat your loved one to the world's first single malt Scotch whisky finished in IPA craft beer casks. It really is a unique tipple this Valentine's Day.
The Glenfiddich IPA Experiment RRP of £45.00
The Balvenie 12
ONE FOR A CANDLE-LIT DINNER
For those planning a romantic dinner, The Balvenie Doublewood 12 is sure to impress. Celebrate the true craftsmanship behind this whisky and savour the notes of nutty sweetness, cinnamon spiciness and a delicately proportioned layer of sherry.
The Balvenie Doublewood 12 RRP of £40.39
ONE FOR TRADITIONALISTS
For those who appreciate quality time on Valentine's Day then Grants Family Reserve is the perfect way to prove your devotion. No messing around. This classic never fails and is flawless straight as it comes.
Grant's Family Reserve RRP of £17.69
EU Hudson Baby Bourbon
ONE FOR THE ICE-BREAKER
Hudson is the first American whiskey distillery in New York since prohibition – an original pioneer of craft spirits. From grain to glass, great care and attention goes into making Hudson, with no two bottles of Hudson whiskey ever exactly the same, as all the bottles are handmade and numbered. Mark this 14th February with a fine American dram.
Hudson RRP of £52.49
ONE FOR AN EVENING OF PERFECTION
Ailsa Bay is not your traditional whisky. The only Scotch whisky to undergo 'micro-maturation', it is a precision-distilled single malt that's perfectly balanced between smoke and sweetness. While the granite from this remote island is more traditionally used for making curling stones, a piece of it is contained in the stopper of every bottle of Ailsa Bay – something a little bit special for Valentine's Day.
Ailsa Bay RRP of £55.00
ONE FOR CHARMERS
Treat your soul mate to some true Irish charm with Tullamore D.E.W. whiskey this romantic season. Known the world over for its smooth flavour, Tullamore D.E.W. Irish whiskey is triple distilled and a blend of all three types of Irish whiskey – grain, malt & pot still. The sweet softness of grain whiskey, soft spice from the pot still and fruitiness of the malt create a uniqueness of flavour that marks out Tullamore D.E.W. from all other Irish whiskeys.
Tullamore D.E.W. RRP of £23.49
Nothing says 'true love' like a cake card this Valentine's Day
Express your love through the power of cake this Valentine's Day. After all, the way to anyone's heart is through the stomach!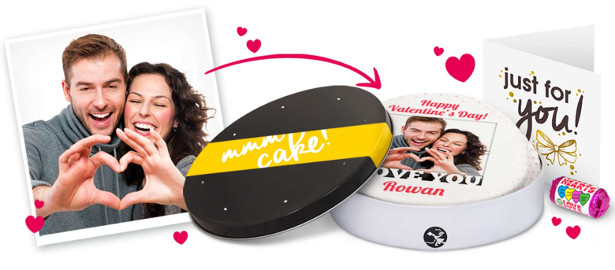 If you're looking for something a little different this year, show how much you care with a personalised letterbox cake from bakerdays.
With lots of dreamy designs to choose from, you can tailor any delicious bakerdays cake with your own message and photo, giving your gift a personal touch.
bakerdays homemade cakes are available in double chocolate chip, Madeira (including dairy and gluten-free options), lovely lemon drizzle and fabulous fruit.
Posted safely through any letterbox, the cakes arrive in a keepsake tin which is guaranteed to put a smile on anyone's face.
Give the gift of pure confection this Valentine's Day. Visit www.bakerdays.com to personalise your letterbox cake today.
WIN OVER YOUR VALENTINE WITH THE PERFECT GIFT THIS VALENTINE'S DAY
Valentine's Day preparations can prove to be difficult, especially with the added pressure to impress loved ones with the perfect gift. It's easy to panic and leave planning to the last minute, however this doesn't need to be the case.
With a One4all Gift Card, it's possible to avoid the worry and give a gift this February 14th that allows your Valentine to choose something they'll really cherish. The options are endless, and Valentines can hand select their own present from over 120 favourite High Street brands, shopping within any of the 50,000 retail outlets.
The unique Valentine's Day gift card designs, are suitable for even the most last-minute shoppers, and can be purchased online or within 11,500 local Post Offices nationwide.
Tailored to suit any budget, the gift card can be loaded with anything from £10 to £400. What's more, to make your Valentine feel extra special, any One4all Gift Card which is purchased online can be personalised with a unique message and photograph. It really is the perfect way to let your other half pick a present which is special to them, avoiding any disappointment this year.
No matter what floats their boat, with a One4all Gift Card, the possibilities are endless. They can be spent in over 50,000 retail outlets nationwide, including John Lewis, Debenhams, Marks & Spencer, House of Fraser and Argos. Beauty lovers will have their pick of choice with a host of beauty brands to shop with from Glossybox and lookfantastic.com, to The Perfume Shop.
Tech fanatics will be truly spoilt, with a variety of leading tech retailers to choose from, such as Curry's, PC World, Carphone Warehouse and Argos. This Valentine's Day will offer the perfect opportunity for loved ones to buy the exact gadget they have been waiting for.
Those who love to stay on trend won't be disappointed with the variety of fantastic high street brands to shop with. Style conscious spenders can indulge in purchases from Topman, GAP, Schuh, River Island and H&M, to name but a few.
Fitness fans can be tempted into stocking up on some new gear from Go Outdoors, My Protein, Cycle Republic or American Golf – what better way to keep on top of those health goals?
For some, the best gifts are those which involve making special memories and spending time with loved ones. The One4all Gift Card offers a range of exciting experiences, that can be booked and enjoyed with family or friends, whether it be a sightseeing experience with Virgin Experience Days, a trip to the theatre using Theatre Tokens or a spot of afternoon tea, there is so much on offer with a One4all Gift Card to ensure it's a Valentine's Day to remember.
Create some buzz this Valentine's Day, with a bee-friendly gift from Friends of the Earth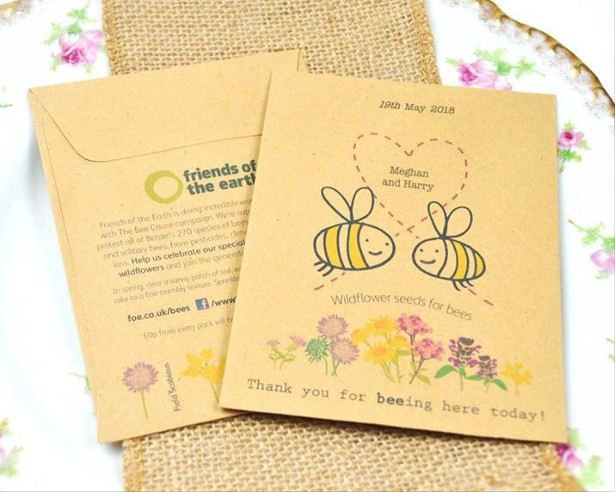 Friends of the Earth (@friends_earth on social media channels) has teamed up with Wildflower Favours, specialists in eco-friendly wedding favours, to create a unique Valentine's Day gift inspired by nature. Whether you're planning the big day, or preparing to pop the question, the Bee Cause Wedding Favours are the perfect way to celebrate love while doing your bit for the planet.
The pretty seed packets, with a rustic design printed on recycled manila paper, can be personalised with the happy couples' names – as well as the date to commemorate the big day.
Emi Murphy, bee campaigner at Friends of the Earth said:
"Bees pollinate much of the food that makes our diets healthy and tasty – from the apple in our lunchbox, to the tomatoes on our pizza – so we're calling on everyone to give our bees some love this Valentine's Day! Whether you've got a large garden or a small window box, sowing wildflower seeds in early spring is a great way to give bees nectar, pollen and shelter"
Teresa, founder of Wildflower Favours said:
"Friends of the Earth is doing incredible work to inspire people with the Bee Cause campaign and working tirelessly to protect Britain's bees, we are so pleased our products can support their work"
Share the love with our bees
Our Bee Cause Wedding Favours contain seeds that have been selected to provide a valuable source of nectar and pollen for bees, as well as shelter. They include plants such as Selfheal, Birdsfoot Trefoil, Field Scabious and Lesser Knapweed seeds – all perennial wildflowers that bees love.
Romantic bee trivia
As well as being the popular saint who lends his name to the day of love celebrated by couples, St Valentine is also the patron saint of beekeepers.
In ancient times a honeymoon referred to the time of year when bee honey was ripe and cured to be harvested from hives or from the wild, which made it the sweetest time of the year. This was usually around the summer solstice near the end of June.
Tessuti is a designer clothes retailer:
· MURDOCK LONDON AVALON FRAGRANCE – RRP £70.00
https://www.tessuti.co.uk/product/100ml-murdock-london-avalon-fragrance/054700/
Established in London's creative hub of Shoreditch in 2006, Murdock's first barbershop aspired to re-imagine the masculine luxury of the capital. Aimed at men wanting to release their dapper potential and inspired by ingredients found on global travels, Murdock London present this men's Avalon Cologne. This refreshing cologne will uplift and invigorate the senses with its herbal and citrus based scent. With top notes of orange, sicilian bergamot, neroli, calabrian lemon.
Tip: If you like to spray cologne on your wrists, be sure to avoid the common mistake of rubbing your wrists together as this causes top notes to fade sooner than they should.
Juice® Weekender – Price Guide £39.99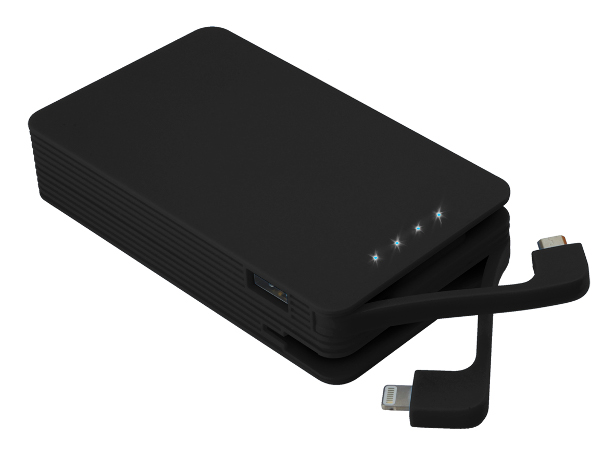 The ultimate travel companion a must have for the frequent traveller, this stylish, high capacity power bank will swiftly charge a smartphone, tablet and other devices. The Juice® Weekender benefits from built-in Apple Lightning, micro USB and USB connectors, and can charge up to three devices at the same time. Available in a range of colours including, blue, green, black and red.
Juice® Airphones – Price Guide £65.00
These ultra-light and stylish earphones boast up to a 10 metre operating distance plus an impressive 3.5 hours of playback from a single charge. Users will have complete freedom to move whilst listening to their favourite track whether they are busy in the gym or trekking through the great outdoors. The innovative and sleek portable charging Power Nest with twisting 'magsnap' design keeps the Airphones safe whilst offering an extra boost for mobile devices.
Customers can call 01295 477 200 or visit www.juice.co.uk
Premium headphone brand Master & Dynamic; Master & Dynamic x Scott Campbell.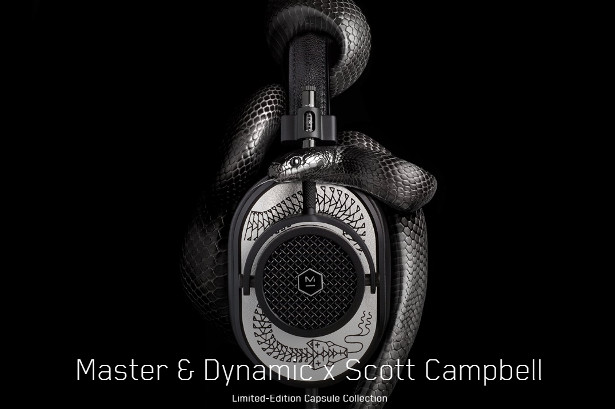 Comprised of black metal/black leather and black metal/white leather MW60 Wireless Over-Ear and MH40 Over-Ear Headphones, the limited-edition capsule collection features white on black and black on white snake designs along with the famed bicoastal tattoo and fine artist's quotation, "The smartest things I ever did were stupid things for love" on the inside of the ear pads.
Released just in time for Valentine's Day, the Scott Campbell for Master & Dynamic Collection offers a unique take on the holiday. Complete with Scott's signature snake designs on the headphones, carrying pouch and packaging, along with his heartfelt message about the power of love on the inside of the ear pads, the headphones are the perfect gift for those who have been or want to be bitten by love.
Louisiana-born Scott Campbell is known as one of the most talented tattoo and fine artists in the world. He lives in L.A. and owns Saved Tattoo in Williamsburg, Brooklyn, whose client list includes New York's art and design elite, fashion designers and a long roster of celebrities.
www.masterdynamic.co.uk
Valentine's Day is on the horizon and with it, your chance to dress to impress. Get in the fast lane when it comes to fashion and give a loved one a totally unique treat he didn't even know he wanted!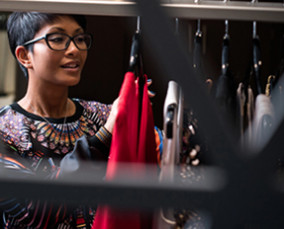 Introducing Chantelle Znideric, Award-winning Personal Stylist and her highly acclaimed Men's Personal Styling and Shopping Gift Vouchers – for the man who has everything.
Men are increasingly aware of their image and personal style in today's modern world, with a desire to look more attractive and exude confidence.
Chantelle understands that the modern man is continually under pressure to succeed – time is a constraint due to his busy lifestyle; work schedules, day-to-day family life and unlimited social engagements can take over.
With so little time, why not take away the stress and let Chantelle do what is necessary to help manage your wardrobe, scour the shops for those key staples whilst giving you some inspiration on creating a stylish look for your lifestyle.
Her wardrobe styling and management service is a great starting point, she will de-clutter, edit and reorganise your wardrobe as well as give you ideas on how to create new stylish outfits and maximise forgotten or unworn items in your wardrobe! She will also identify any gaps and compile a shopping list, as well as plan your future shopping session efficiently.
On the other hand if you would like to benefit from a personal shopping session with Chantelle, she will guarantee this will ultimately save you time and money by doing one round of shopping to last a whole year.
Whether you're looking for a new sophisticated look or enhance your corporate image and smarten up your off duty attire, Chantelle will ensure she achieves your objectives in one fun productive session.
For more information please visit https://personal-stylist.co.uk or email chantelle@personal-stylist.co.uk.
This Valentine's Day, think outside the traditional chocolate box and shop for a socially good gift for your sweetie!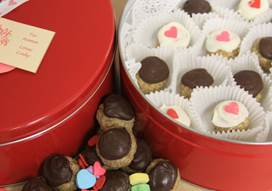 Spectrum Bakes, a cause-driven company that offers a variety of handmade, customizable products, and employs individuals with developmental disabilities, is offering a limited-edition Valentine's Day tin full of chocolate covered granola bites!
The sweet treats are decorated with heart shape sprinkles (also available without if preferred), and placed in a red tin with holiday themed ribbon. You can include a special love note to the one you love!
These hand-made baked treats are made to order and cost only $24.99!
Free ground shipping on all domestic orders!
Mirabeau en Provence for Valentine's Day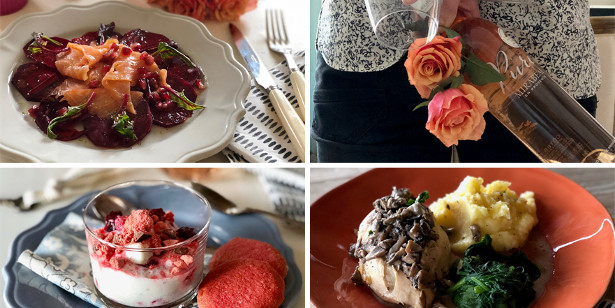 Starter: Beetroot Carpaccio with Smoked Salmon and Pomegranates
Main Course: Mushroom and Provençal Herb stuffed Chicken Breast with Polenta and Potato purée
Desert: Coconut Eton Mess with Raspberries and Chocolate shavings
http://www.mirabeauwine.com/
All best served with a glass or two of Mirabeau Pure!


Snakehive Pastel Collection,
£21.95, www.snakehive.co.uk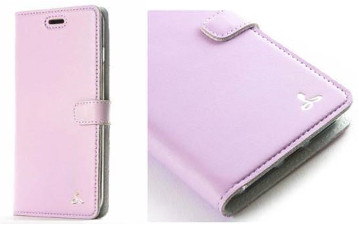 The Pastel Collection is designed in-house in the UK and hand-crafted in Europe to meet the very highest standards. The Nubuck Leather used is a top grain material that has been carefully sanded to give it a soft suede texture. It is resistant to wear and is therefore the perfect material for the durability and protection of your phone. With so many phone cases now on the market, see through the slew of poor quality plastics and choose this beacon of British craftsmanship.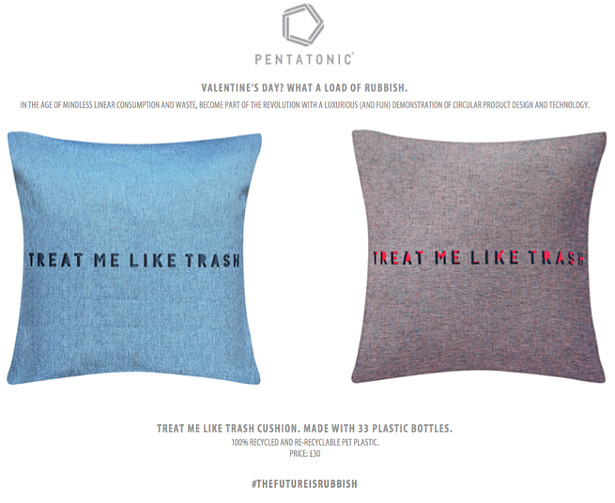 Round yoga mats by Form

Form is a revolutionary British fitness company making high-performance,
unique and sustainable yoga mats. They produce high-performance round and
rectangular yoga mats perfect for yoga, pilates, HIIT or body conditioning.
High performance
The micro-fibre material the mats are topped with is moisture-activated
meaning they get grippier as you sweat, unlike most mats. The mat designs
feature the Form Grid, engineered to boost performance and alignment.
Eco-friendly
All the mats are made of durable recyclable rubber with a micro-fibre top.
They can be machine-washed, are recyclable and biodegradable. They are
completely carbon-negative, with all carbon produced from transportation
and production offset with each purchase.
No nasties
PVC, silicone, glue and latex free; so no breathing in toxic chemicals or
carcinogens while working out.
Delivery
All mats are available for immediate dispatch with free and fast UK
delivery and low-cost global shipping.
Url: www.theform.co.uk/shop
INTRODUCING BEEFY BOUQUETS
THE ULTIMATE VALENTINE'S DAY GIFT BY PEPERAMI
Nothing says, 'I love you' better than a bit of beefy sausage!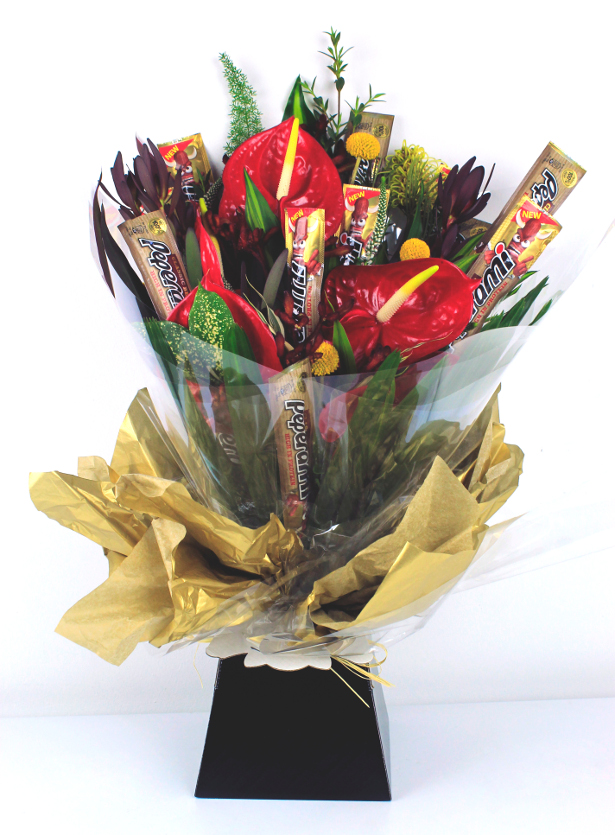 Peperami Beef Animal – the king of romance – is proud to present his stunning beefy bouquets this Valentine's Day. The perfect gift for any budding Romeo in 2018, these gorgeous bouquets of the highest quality Beef Peperami and distinctive scarlet wang peonies are sure to impress that special someone in your life.
Honouring the season of romance, these beefy bunches draw out the delicate brown hues of Peperami, creating a gift that is not only a vision of beauty, but one that also releases the pungent scent of smoky beef – the ultimate aroma of love.
From 9th – 11th February, the limited-edition Peperami beefy bouquets will be exclusively available to win* at Westfield, Stratford City, where the Peperami Beef Animal will be making a celebrity appearance to offer romantic advice for love-struck lads and ladies.
In the luxurious Peperami Love Grotto, our sexy sausage will help beef up your pulling power this Valentine's Day with his tried and tested tips and tricks on how to win the love game this February. If that wasn't enough, Animal has created a Spotify playlist to help get you and your loved one in the mood, and if you still haven't found that special someone, our Beefy friend will be setting hearts alight with his very own dating profile.
The Peperami Love Grotto will be open from 9am-5pm on Friday 9th and Saturday 10th February, and 12pm – 6pm on Sunday 11th February, on the first floor by Missguided and Adidas, close to John Lewis.